Ahhhhhh, yes! It's that time of the year when I polish off my nearly-forgotten accounting skills and spend the day playing with numbers and charts. Of course, that means it's time to report the results of our summer pet travel survey. Your answers shine a light on trends in pet travel and spark ideas on how we can improve GoPetFriendly.com to better help you plan your pet friendly trips. Thanks so much for taking the time and sharing your thoughts! And here is what you had to say this year …
How many trips out of town do you plan to take this year?
We're excited to see that so many of you are planning multiple trips with your pets this summer. Forty percent of respondents said they were planning to take three or four pet friendly trips, and 30% said they were taking five trips or more!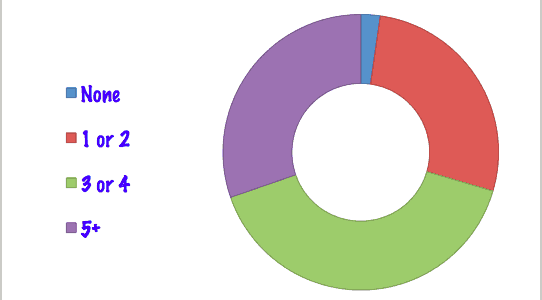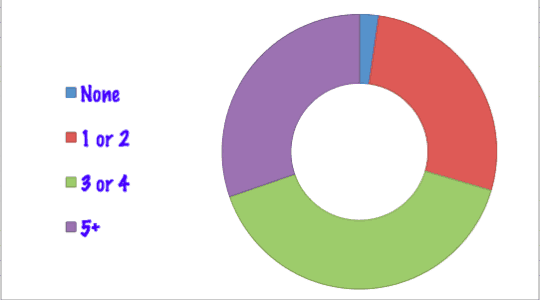 When you travel, do you take your pet(s)?
Nearly half of the people who answered said they "always" take their pet with them when they travel. Another 42% said they "sometimes" include their pets, 8% said they were planing their first pet friendly vacation (welcome to the club!!), and only 2% said they "never" take their pets along when they travel.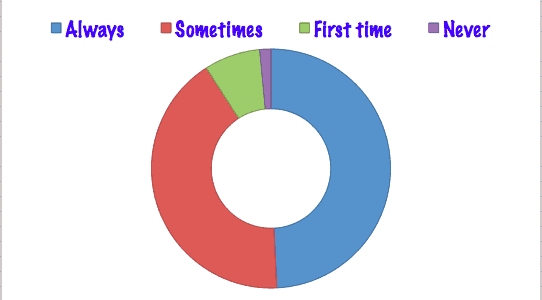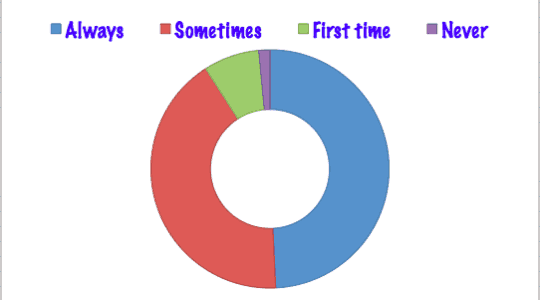 How do you and your pets get around?
The vast majority of you are traveling by car (74%), with the next most popular mode of transportation being RV (17%). Only 7% report that they are flying with their pets and even fewer travel by train (1%). Some of the more unusual ways folks are traveling are by motorcycle, 18-wheeler, bus, and boat!
Tell us about your travel companions.
Most pet friendly hotels, rental properties and campgrounds focus their attention on accommodating small dogs. It's so interesting to learn that only 27% of pet travelers have small dogs. It definitely highlights a need for lodging options for everyone else! The most popular travel companion, at 35%, is a big dog (40-80 pounds), and nearly twice as many people (11%) travel with really big dogs (more than 80 pounds) as travel with cats (6%).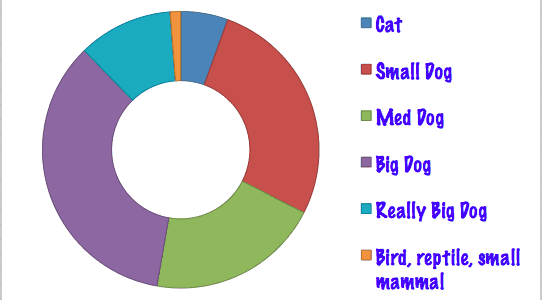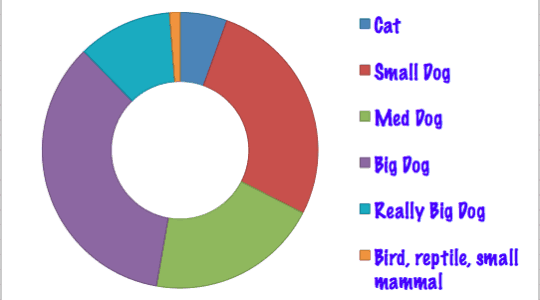 Do you use a secured carrier or harness to restrain your pets in the vehicle?
This one is near and dear to our hearts. Our passion is making it easy to travel with your pets, and encouraging you to keep them and yourself safe is part of our mission. We're happy to see that more than half of you (52%) are buckling up – and we hope to persuade the rest of you before your next trip.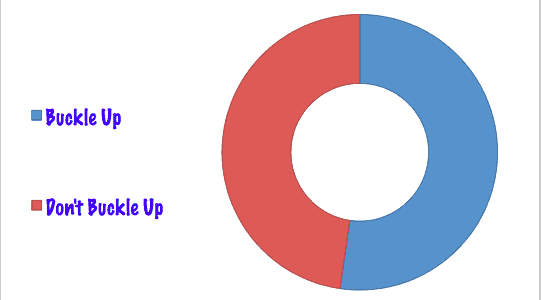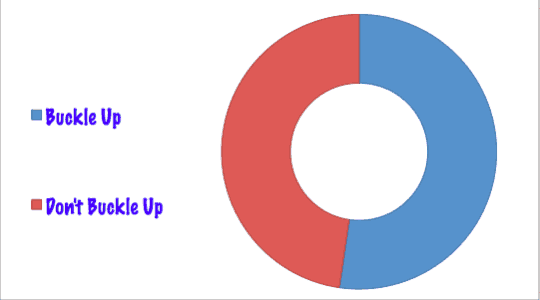 Where do you most commonly stay when you're on a pet friendly trip?
Exactly half of you (50%) are searching out pet friendly hotels, and I'm thrilled to see only a small percentage (2%) are sneaking pets into hotels that aren't pet friendly. Nearly 30% are camping or staying in RV parks and 14% are bunking with family and friends. Only 7% report staying in pet friendly vacation rentals.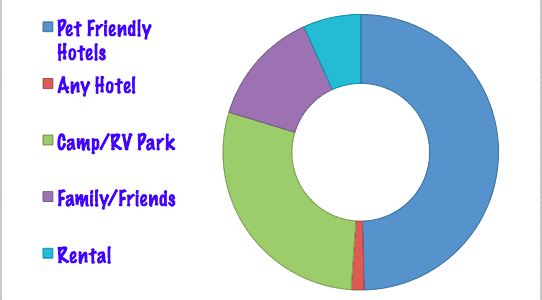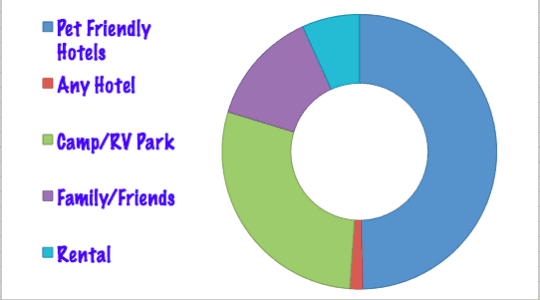 What is your biggest pet peeve when traveling with pets?
By far, the most commonly reported pet travel challenge (55%) was finding things to do and places to eat with your pet. We're going to do what we can to help that by focusing more energy on increasing the number of beaches, dog parks, restaurants, wineries, and other pet friendly activities on GoPetFriendly.com. We are happy to see that only 11% of people report "finding accommodations" as their primary obstacle to pet travel – hopefully our website has helped alleviate some of that frustration.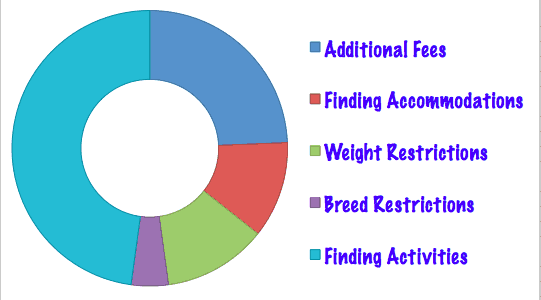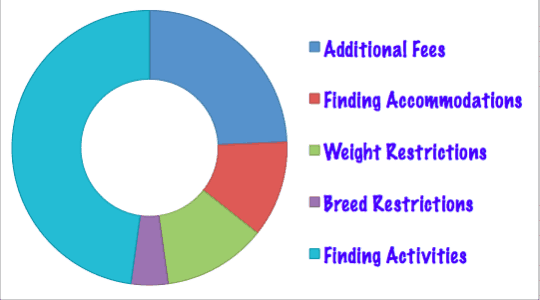 What is your top priority when planning a pet friendly trip?
The answers to this one had me cheering! Nearly as many people (41%) plan their trip around their pet's fun and comfort as focus on their own desires and convenience (46%). The remaining 13% state that limiting the cost of the trip is their first priority.
What is your biggest concern when you can't take your pets along?
Leaving your pets behind when you take a trip is gut-wrenching for a lot of people – some so much that 30% simply refuse to do it. What are peoples' biggest concerns? The most common fear is that the quality of care their pet will receive won't be as good as they'd provide (25%), another 16% are worried their pet will be sad or won't understand why they've been left behind. Nearly as many people believe they'll miss their pet too much to enjoy themselves (10%) as are afraid their pet will get sick or lost while they're away (12%). Only 8% of respondents have no concerns about leaving their pet – they must have really good pet sitters!!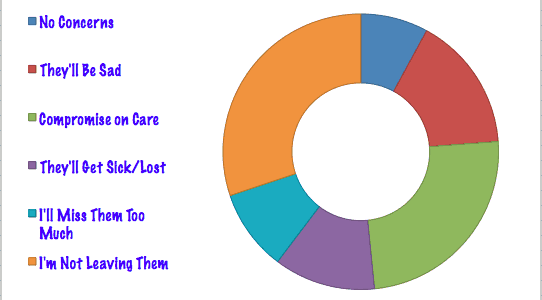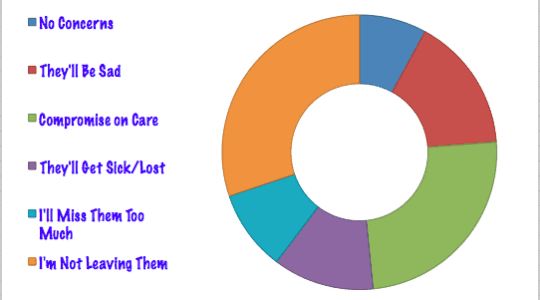 Thanks again to everyone who took the time to fill out the survey – we hope you're all enjoying your pet friendly summer vacations!
Planning a pet friendly trip of your own? We'll make it easy:
Pet Friendly Hotels | Pet Friendly Destinations | Pet Friendly Activities
Amazon Affiliate Disclosure: GoPetFriendly.com LLC is a participant in the Amazon Services LLC Associates Program, an affiliate advertising program designed to provide a means for website owners to earn advertising fees by advertising and linking to amazon.com, audible.com, and any other website that may be affiliated with Amazon Service LLC Associates Program. As an Amazon Associate, the owner of this site earns a commission from qualifying purchases.
(Visited 249 times, 1 visits today)