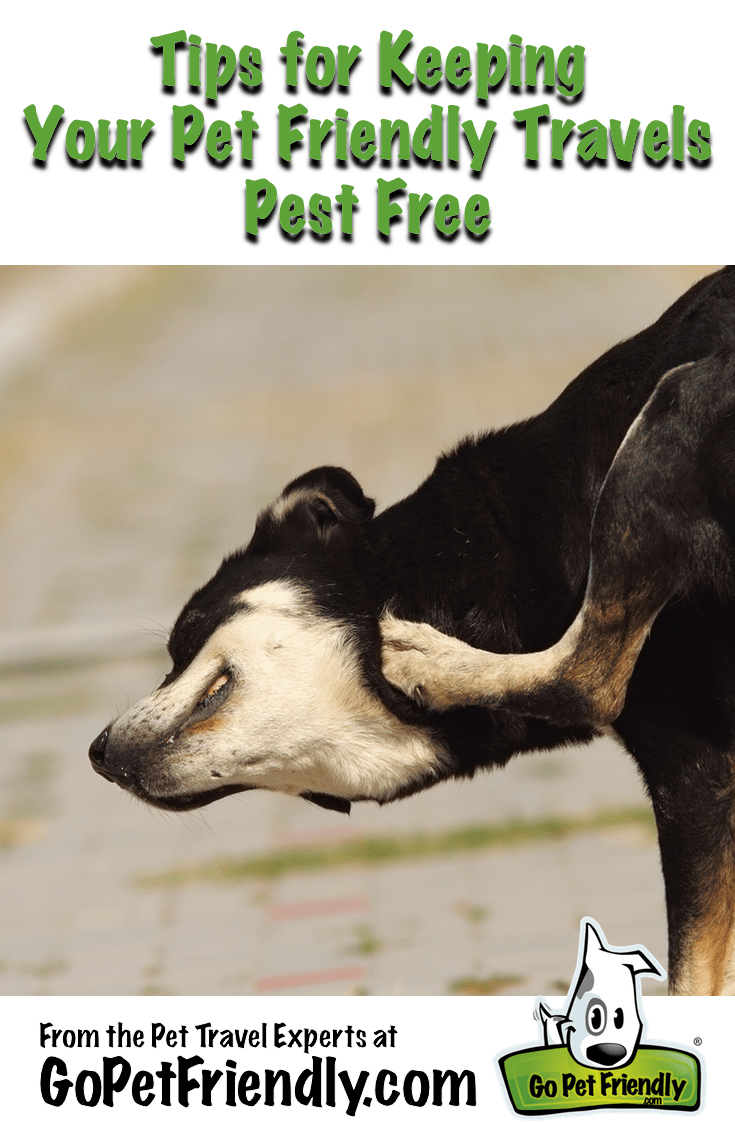 Itching to travel … and itching because you've traveled are two entirely different things!
A road trip with your pets is supposed to be fun for everyone, but if fleas find your kitty or ticks torment your pooch it could ruin your vacation. Before you hit the road, check out these tips to keep your pet friendly travels happy, healthy, and pest free.
Pack the Meds – If you're using a monthly medication to prevent heart worm, fleas, or ticks, be sure to pack enough for the time you'll be away. Missing a dose could leave your pet vulnerable, and you don't want to have to fill a prescription or count on finding your preferred brand while you're traveling.
Know Your Enemy – Traveling to different areas or climates means the pests you'll need to watch out for may be different. Ask your veterinarian and do some research to get the low-down on the ticks or biting insects that might be waiting to meet your dog or cat.
Temperature Matters – Fleas, ticks, and mosquitos may not survive the winter where you live … but take a trip to escape the cold and you're sure to find them! If you know you're going to be traveling somewhere warm, consider giving preventative medications year-round.
Retrieve the Repellants – Human insect repellants should never be used on pets, so ask your local pet shop or veterinarian to recommend a mosquito and flea repellant that's safe for pets.
Brushing with Purpose – Taking a break from grooming while you're on vacation may sound like a good idea, but brushing your pet can alert you to uninvited guests. After hikes and walks, be sure to check your pet for any uninvited hitchhikers.
Bugs in the Bed – Bed bugs are an additional pest you need to consider. Infestations have become a real problem in certain areas of the country – and the little buggers don't care whether their next meal comes from you or your pet!
Bed bugs are unaffected by topical flea and tick medications, so protect your dog or cat by checking hotel reviews online and avoiding any that mention bed bugs. In addition, limit the luggage you take into hotel rooms to the absolute necessities. Bed bugs will hide in the fabric of your pet's bed, his plush toys, or the crevices of your suitcase and catch a ride with you. Getting rid of bed bugs is extremely difficult, so your best bet is to avoid taking them home in the first place.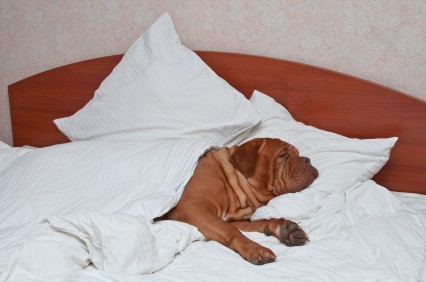 If you're looking for more information on making the most of your pet friendly vacation, check out our entire collection of pet travel tips!
Planning a pet friendly trip of your own? We'll make it easy:
Pet Friendly Hotels | Pet Friendly Destinations | Pet Friendly Activities
Amazon Affiliate Disclosure: GoPetFriendly.com LLC is a participant in the Amazon Services LLC Associates Program, an affiliate advertising program designed to provide a means for website owners to earn advertising fees by advertising and linking to amazon.com, audible.com, and any other website that may be affiliated with Amazon Service LLC Associates Program. As an Amazon Associate, the owner of this site earns a commission from qualifying purchases.
(Visited 1,309 times, 1 visits today)