When deciding between boarding your pet and hiring a pet sitter there are several factors to consider.
When you simply can't travel together, whether you use a pet boarding facility or hire a pet sitter depends mostly on your pet! But thinking through the differences and reflecting on your pet's preferences will probably make the best option clear.
Of course, where you live can also impact your decision. Hopefully you have a nice selection of pet sitters and pet boarding options in your area. If not, some additional creativity might be required.
The Difference Between Pet Boarding And A Pet Sitter
For years, the only option for pet owners who needed to board their pets was to leave them at the local kennel. But things have changed a lot! Now pet boarding is more like booking a vacation for your furry loved one at a swanky resort.
These days many pet boarding facilities have cushy beds, indoor/outdoor runs, and a variety of potential add-ons. Would your cat like some snuggle time? Want your pup to spend the day romping with other dogs? Or maybe he'd prefer one-on-one playtime? How about a stuffed treat to keep him busy before bedtime? And why not schedule a "spa day" at the end of his stay, so he comes home to you nice and clean? It's all possible!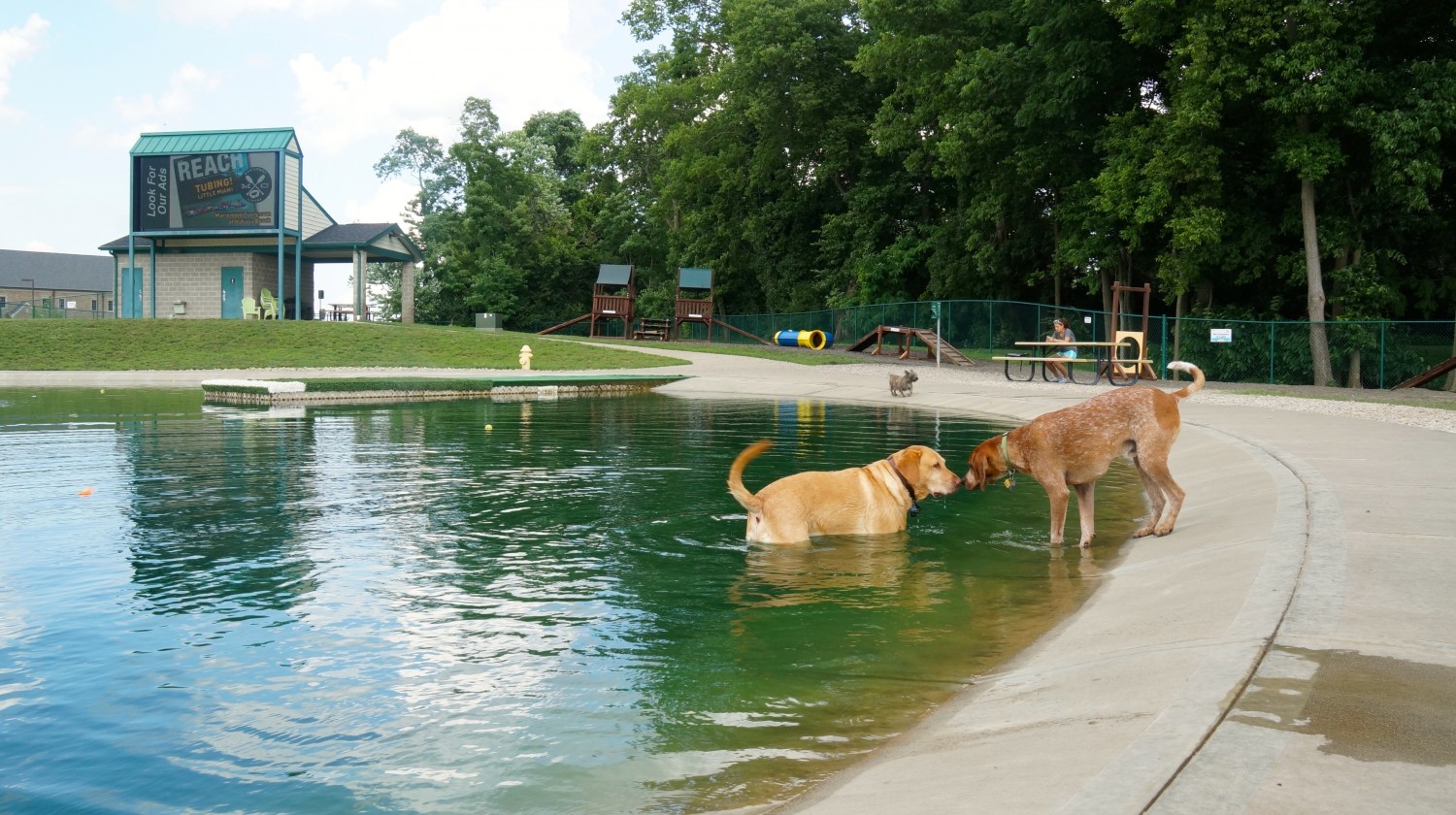 In the old days, pet owners who couldn't leave their pets at the kennel had to beg (and bribe) their friends and family to stay with them. This is also a thing of the past, thanks to professional pet sitters!
Typically you can choose to have your pet sitter stay at your home while you're away, or stop by to care for your pets once or twice per day. Using a pet sitter allows you to customize the care your pet receives. For example, if your cat loves to play with a particular toy, or your dog just wants to chase his ball in the back yard, a pet sitter can make it happen!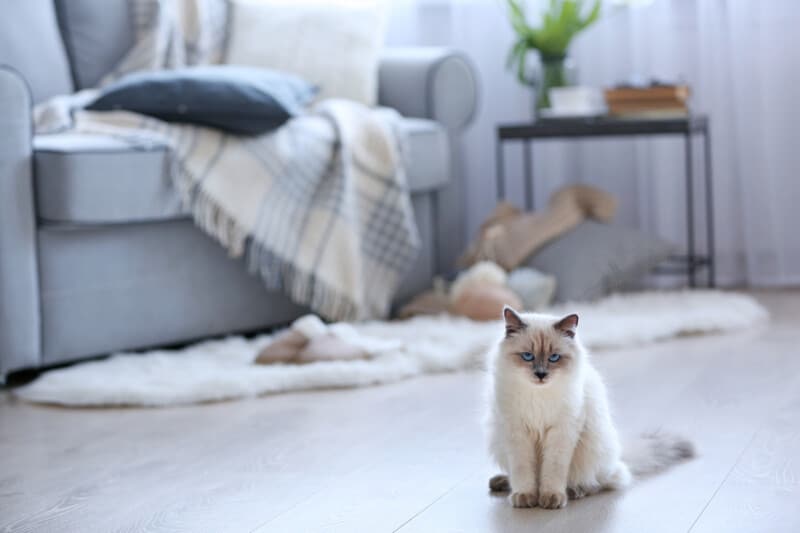 When Pet Boarding Is Better
Some pets do better in boarding, while some prefer to stay at home. It all depends on the pet.
Boarding could be a better choice if your pet is a youngster. You'll know he's getting plenty of bathroom breaks, exercise, and attention. And he'll get to socialize with other dogs, which is a great added benefit.
Boarding is also a better option if you have a pet who is highly social, needs a lot of stimulation to stay happy, has separation anxiety, or gets destructive when you're away. People have been saying "a tired puppy is a good puppy" forever for a reason! And with all the activity and attention your pet will get at a boarding facility, he might not even notice you're away.
Also keep in mind that some veterinarians offer overnight pet boarding. If your pet requires daily medical care, like insulin shots, boarding with a vet could be a good option. Remember you can search GoPetFriendly to find veterinary offices, and we note which clinics provide boarding!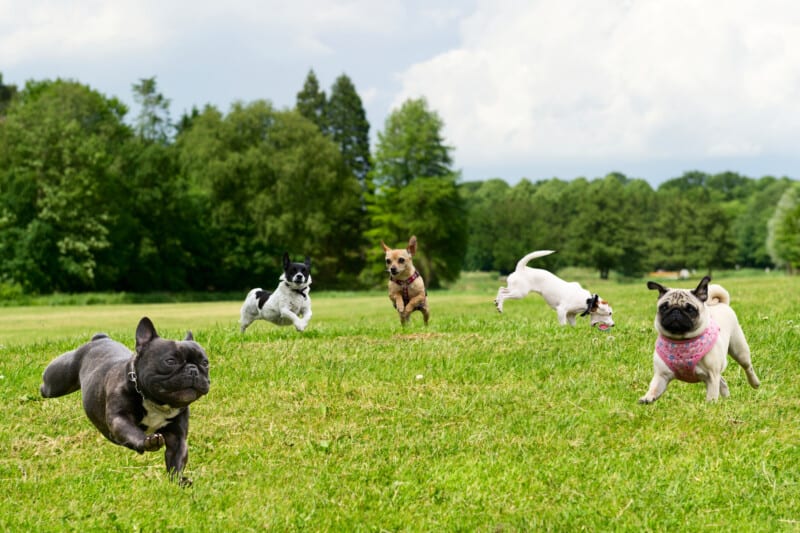 Potential Drawbacks Of Boarding Your Pet
With so many animals staying in the boarding facility, the environment can be overstimulating for sensitive or anxious animals. If your dog or cat has a tendency to be anxious in new environments, boarding him might not be the best choice.
Pets staying at boarding facilities must receive certain vaccinations. If your pet can't receive these vaccinations, a pet sitter could be a better option. Also, though the pets are vaccinated before their visit, it is possible for pets to pick up illnesses at a boarding facility.
Although kennel staff does their best to gauge the temperaments of the pets in their care, fights can break out between animals when they are in the daycare or play activity areas, even with constant monitoring. Therefore, boarding comes with the risk of injury if your pet gets into a scuffle with another animal.
With so many animals in their care, it's also possible for pet's food, toys, and other personal items to be mixed up. Although this rarely causes problems, there could be stomach upset from a food change.
When Pet Sitting Is Better
If you have multiple pets, hiring a pet sitter could be a good fit for your family. Pets who are used to being together might feel more comfortable if they're not separated. And they'll have each other for company, so they don't feel as lonely.
For cats who do their own thing — even when you're home — hiring a pet sitter to visit once or twice a day might be all you need.
And pets who prefer quiet, familiar surroundings, don't get along with other animals, or need special attention due to injuries or age, might find staying home with a pet sitter less stressful than being boarded.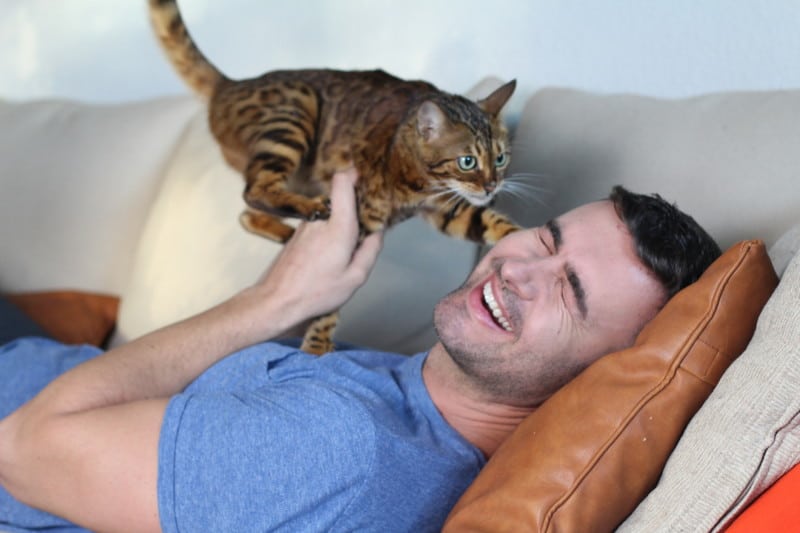 Potential Drawbacks Of A Pet Sitter
Since your pet sitter will be in your home, it's important that your animals are okay with that. For pets who are protective of their space, a pet sitter might not be the best option.
If you want your pet sitter to stay overnight, you'll need to prepare for their stay and tidy up after they've gone. You'll also need to discuss how many hours they'll be with your pets. And whether they are allowed to have visitors in your home.
Finally, arranging for your pet sitter to stay with your pets can be tricky. Especially if you travel at popular times of the year or like to be spontaneous. Popular pet sitting professionals can be booked up months in advance.
Other Considerations
The weather is another factor to consider when deciding between pet boarding or pet sitting. What happens if there's a snow storm and your sitter can't drive to your house? Do you have a back-up plan, just in case?
The reputation of whoever will be caring for your pets is another consideration. Always do your homework. Ask people you know if they can recommend a boarding facility or sitter they trust. Then check review sites and social media to see what other people are saying.
If you still have questions, check out the many comments this story inspired in our Facebook community!
Whether you decide to hire a pet sitter or have your pets stay at a boarding facility, you'll enjoy your trip more knowing they are in good hands.
(Visited 1,042 times, 1 visits today)