Take Paws is a showcase for people having fun with their pets, and sharing YOUR pet travel experiences may be the nudge someone else needs to pack up and head out with their own best friend! We get a lot of questions about the challenges of traveling with pit bulls because of the discrimination they face in many places, so we're delighted to have Meg Soring here today to tell us about the cross-country trip she took with her pittie, Ruka.
***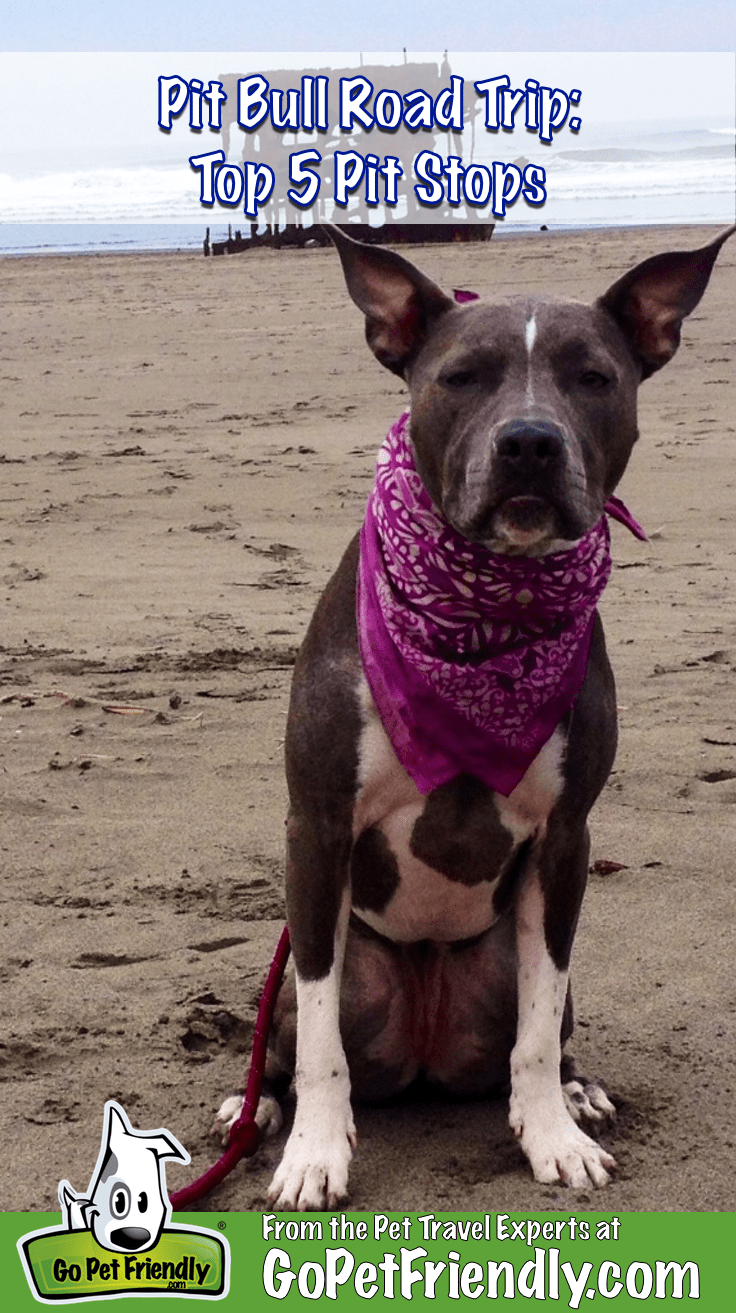 Imagine hopping in your car with your pit bull and embarking on an epic road trip! Picture your pittie's paws in the sand while she sniffs a 1906 shipwreck, sits outside enjoying lunch, hikes in the mountains, and camps under the stars.
As the owner of a bully breed – or any breed that faces discrimination – the first step to getting your road trip off the ground is doing your research. Some towns on major highways have Breed Specific Legislation (BSL) laws, which restrict or ban certain dog breeds such as Pit Bulls, Rottweilers, and German Shepherds, due to misconceptions that they're dangerous and aggressive.
Mapping your route and identifying any towns with BSL laws that you'll be visiting or passing through along the way is essential. Sites such as the BSL census, Dogtrekker , and GoPetFriendly.com are incredibly helpful for tracking the laws, and finding camping or lodging facilities where bully breeds are welcome. If there is any question about driving through affected municipalities, or stopping for potty breaks with a restricted breed, it's best to contact the local humane societies for more information.
So, what are some places we know you can go and and explore without the worry of these ill-conceived laws? Here are the Top 5 Pit Stops that are personally paw-approved by Ruka, a 4-year-old blue nose pit bull!
1. Fairbanks, Alaska
Alaska has no BSL laws and is one of the most dog friendly states. More specifically Fairbanks has an abundance of trails such as Creamers Field and Murphy Dome. What's even cooler? Fairbanks is a two hour drive from Denali National Park. If you are looking to camp in the national park, the Savage River Campground is pet friendly.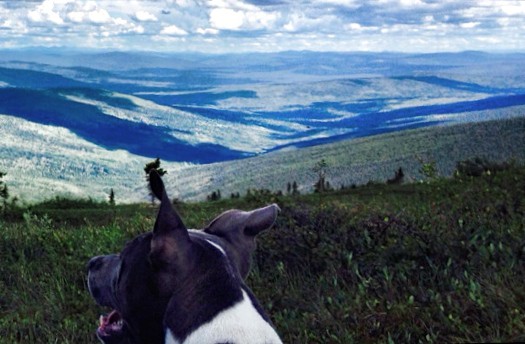 Make sure to stop for some food at 49th State Brewing Company when driving from Fairbanks to Denali – they have dog friendly outdoor seating, outdoor games such as corn hole, live music, and the bus from the movie "Into the Wild".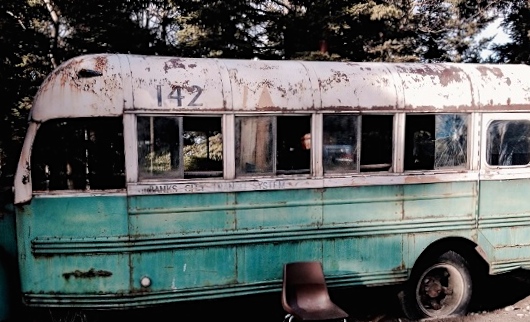 2. Cannon Beach, Oregon
Cannon Beach is a wonderful beach town surrounded by the Oregon Coast Mountain range and rugged forests. This is a very dog friendly place, and you will find several pooches with their paws in the sand down by Haystack Rock (remember this from The Goonies?!).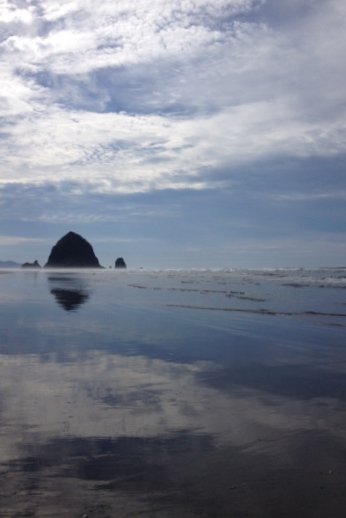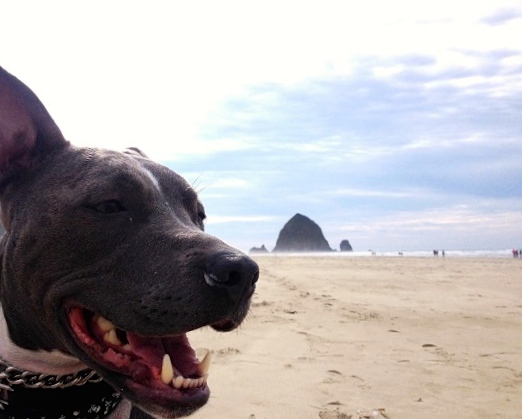 There are several pit bull friendly hotels and resorts in and around Cannon Beach, and Surfsand Resort has no breed or weight restrictions, but don't forget the campgrounds near Cannon Beach. Ruka and I camped at Fort Stevens State Park during our visit to Oregon and enjoyed it thoroughly.
Find more pit bull friendly state parks!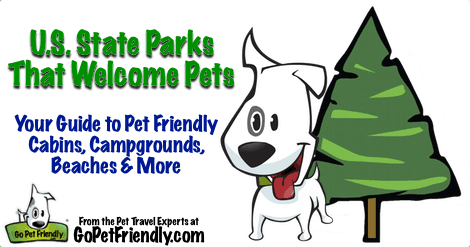 Fort Stevens is a 4,700-acre park with camping, hiking trails, and the 1906 Peter Iredale shipwreck! Ruka enjoyed Cannon Beach and Fort Stevens so much that we extended our stay another day in Oregon to explore Highway 101 and more of the state's pet friendly beaches.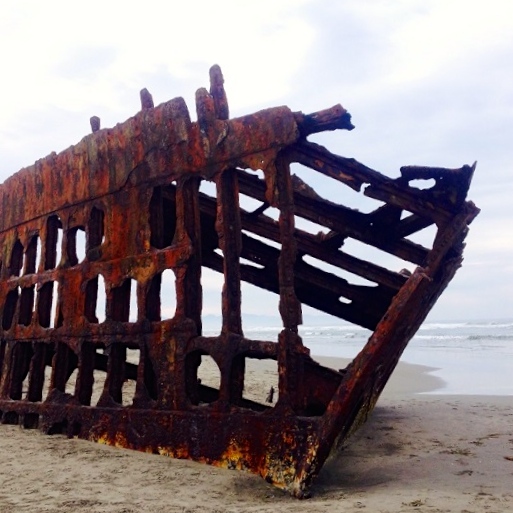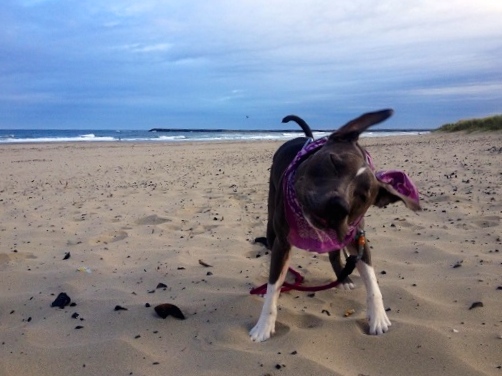 3. Moab, Utah
No BSL! Utah is awesome! There are so many Bureau of Land Management (BLM) campsites and hiking trails around Moab that you can easily get lost among the beauty. We chose Drinks Canyon Campground, outside of Arches National Park, for its gorgeous location by the river.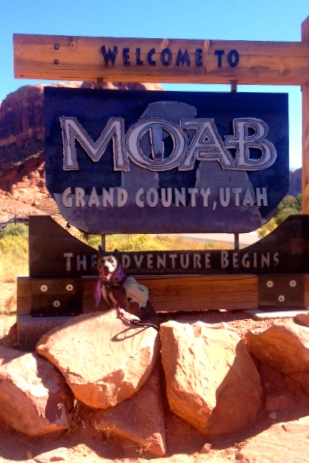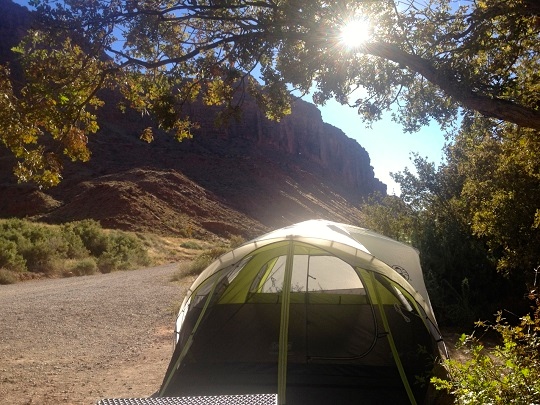 Ruka enjoyed hiking Negro Bill Canyon trail and exploring the main drag downtown. We found a great restaurant (gluten-free, vegan, and dog-friendly) called The Wake and Bake Café that has outdoor seating, amazing tacos, and very friendly staff.
4. Telluride, Colorado
Telluride is a serene ski, snowboard, and dog friendly old mining town located in the Rocky Mountains, and the views from there are breathtaking. It's a bit out of the way, but definitely do not miss Telluride! Walk through town … grab a bite to eat at Baked in Telluride with your pittie … ride the Gondola (every third car is pet friendly, and its free!) … absorb the architecture of the Victorian houses … and explore the trails in town.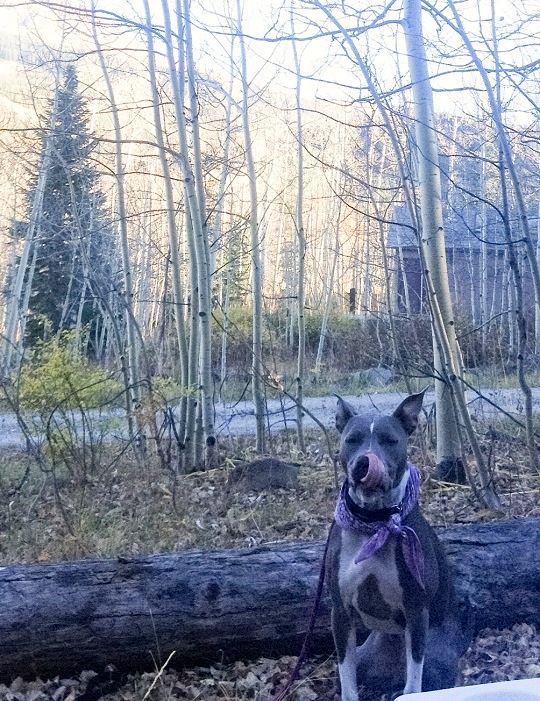 Woods Lake Campground is located 10 miles down a dirt road and has no breed restrictions. This campground is so quiet and peaceful – and it's free during the off season!
5. Philadelphia, Pennsylvania
What's not to admire about the city of Brotherly Love? The dog friendly options in Philadelphia are endless … experiencing history, running up the Rocky steps at the Philadelphia Museum of Art, taking a walking tour of the famous squares, visiting the talent at FDR Skatepark, or attending a "Paws Night Out" Phillies game.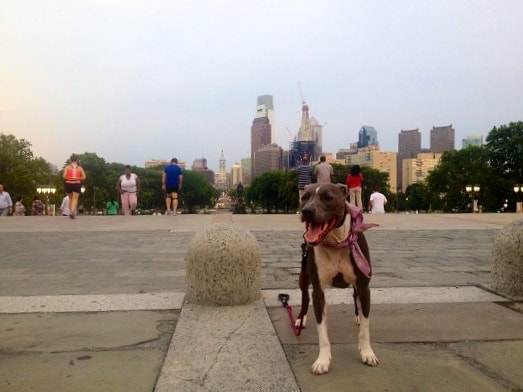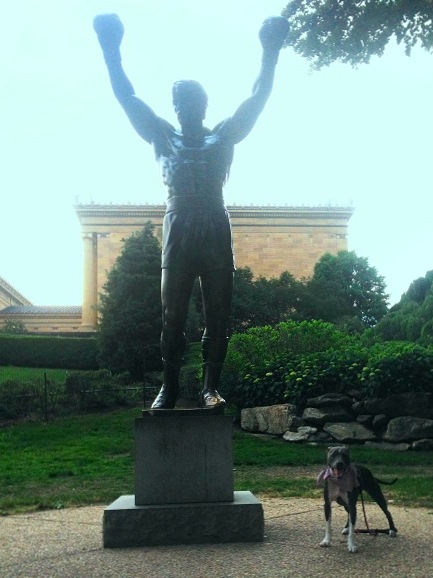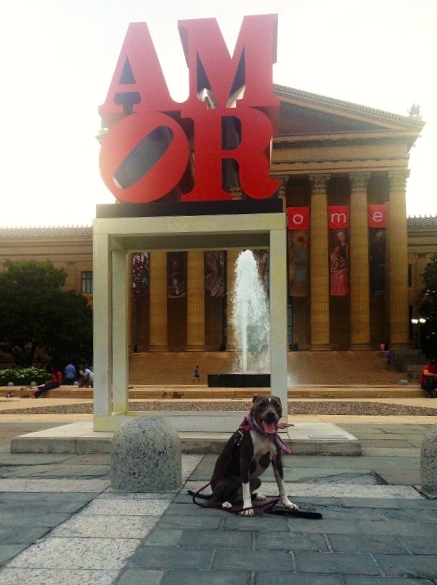 Don't miss the Philadelphia tradition of comparing Geno's and Pat's Cheesesteaks (you'll have to try both to see which is better). Both Pat's and Geno's have outdoor seating to hang with your pooch. If you are vegan or vegetarian, make a pit stop at Blackbird Pizzeria with outdoor seating to make your pittie happy. Or take a short drive to the Manayunk neighborhood to visit the Pet Friendly Dog Bakery. Not only can your pup shop with you to pick out a special treat, they even have indoor and outdoor play areas.
Hopefully you have a few ideas for fun places to enjoy with your pit pup. So just get out there.
About the Author: Meg is a pit bull mom, educator, and advocate that volunteers with several organizations to help end breed discrimination, and assists with finding four-legged friends their forever homes. Meg enjoys hiking with her pittie, Ruka, and bringing her everywhere pet friendly like Bed, Bath and Beyond, and Starbucks for a puppuccino. Visit @rukathepitbull on Instagram for more of their adventures.
Amazon Affiliate Disclosure: GoPetFriendly.com LLC is a participant in the Amazon Services LLC Associates Program, an affiliate advertising program designed to provide a means for website owners to earn advertising fees by advertising and linking to amazon.com, audible.com, and any other website that may be affiliated with Amazon Service LLC Associates Program. As an Amazon Associate, the owner of this site earns a commission from qualifying purchases.
(Visited 3,374 times, 1 visits today)