Every month I look forward to spending a day volunteering at a local animal shelter, and this month's visit was particularly exciting because I had the opportunity to team up with Steve Sloop from the Shelter Art Foundation, a non-profit dedicated to showing shelter animals in their best light – literally.
Shelter Art Foundation
Steve started the foundation after spending a year working at the SPCA for Monterey County – where I volunteered last month. As an animal care technician, one of his responsibilities was to take photos of the pets as they came into the shelter. Unfortunately, lack of time and equipment meant the pictures often resembled mugshots more than glamor shots. Steve didn't like the message those dark photos of traumatized furry faces were sending about the animals or the shelters, so he decided to make a change.
Steve purchased lights, cameras, umbrellas and stands, and built portable white backdrops, turning the former intake photo sessions into glitzy photo shoots! He went out and taught the shelter's staff and volunteers how to use the equipment and gave them tips for getting better shots of the animals. The shelters were allowed to keep the equipment for six months while they raised the funds to purchase their own, and when they did, Steve set up another workshop and lent the equipment to another shelter.
It wasn't long before he started hearing back from shelters in the program … they were seeing a huge difference in their adoption rates! Purina got wind of Steve's success and offered funding, which has allowed the foundation to reach 70 shelters across the country. The most recent shelter to become part of the program is the City Animal Shelter in Hesperia, California – and I was lucky enough to be there when it happened.
Hesperia Animal Shelter
It was early on Monday morning when we arrived at the Hesperia Animal Shelter. The doors weren't even open when we began unloading the equipment from the storage area of Steve's RV. We hauled the loot inside and took a tour of the facility, scoping out the best place to set up the shelter's new photo gallery. We found a spot – back by the laundry area – where we could install the backdrop and set up the light and umbrella and got to work. A couple of eye hooks and a few screws later, we were ready for the fun part!
Steve was there to mold Jeremy, an employee of the shelter, and Amber, a new volunteer, into a crack pet photography team. And as we began unpacking the new gadgets, it was clear this was going to be a fantastic day. We were all excited to make a difference in the lives of these animals by capturing their personalities and souls in photographs that would make potential adopters fall in love. We took a few shots of a stuffed animal to get familiar with the camera settings, and optimal placement, and moved right into live volunteers with Jeremy wrangling the pets, Amber behind the camera, and Steve attracting the animal's attention.
After the little dogs, it was time for the big dogs to have their photo shoots. Word must have spread through the kennels like wild fire, because some of the pups were so excited for their turn that they couldn't sit still! Steve gave Jeremy some ideas on how to work with dogs that are over-excited to still get a great shot.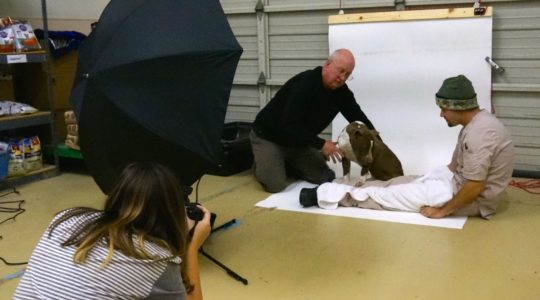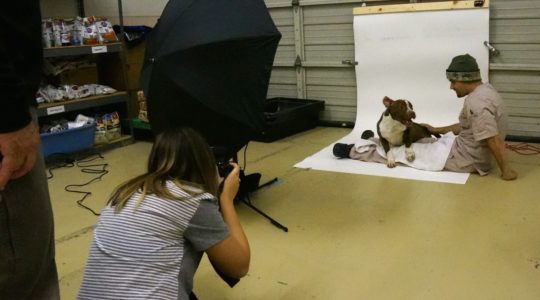 From there, it was on to the cats and kittens. I think you'll agree that the results are pretty fantastic for all the animals!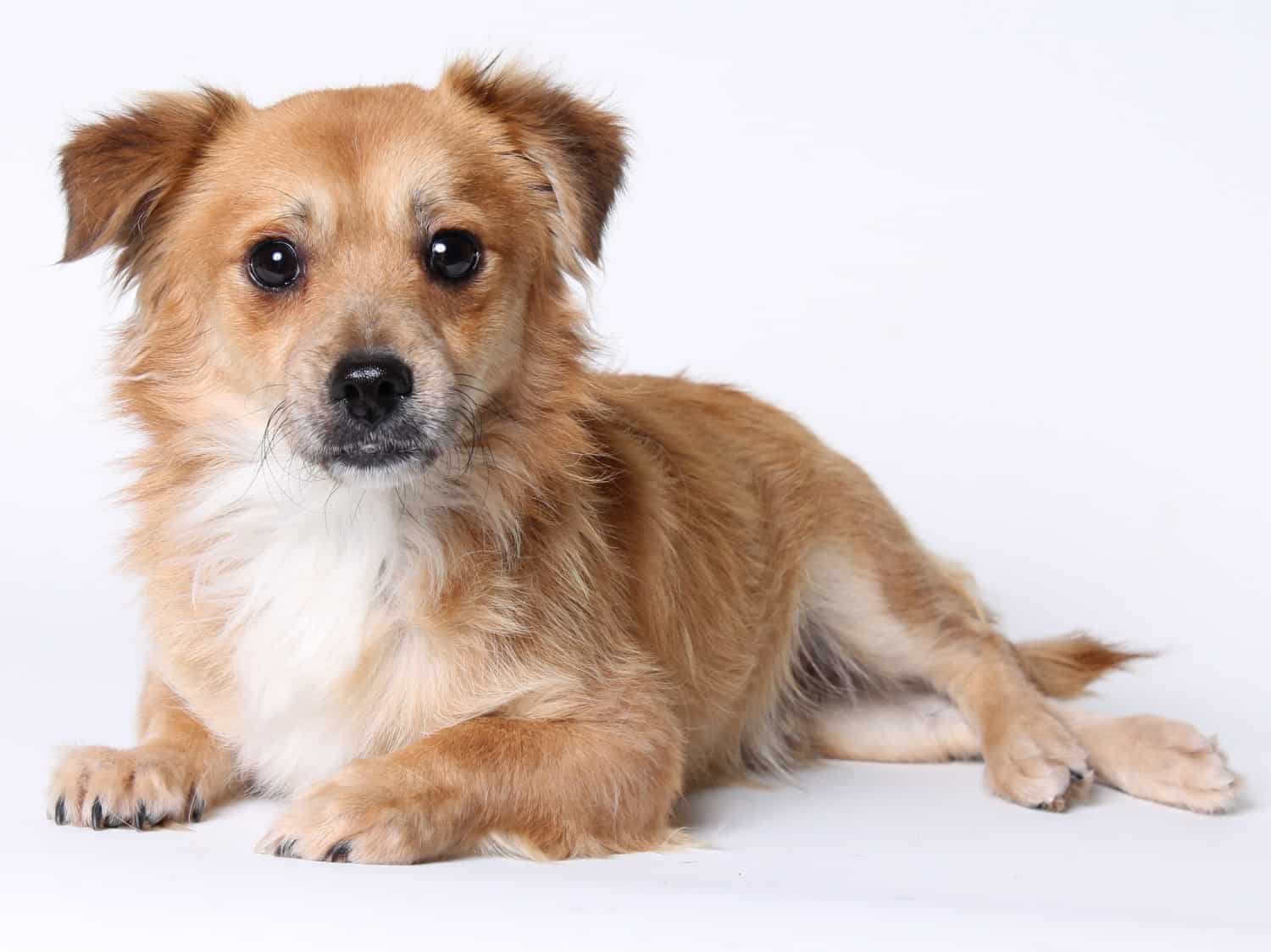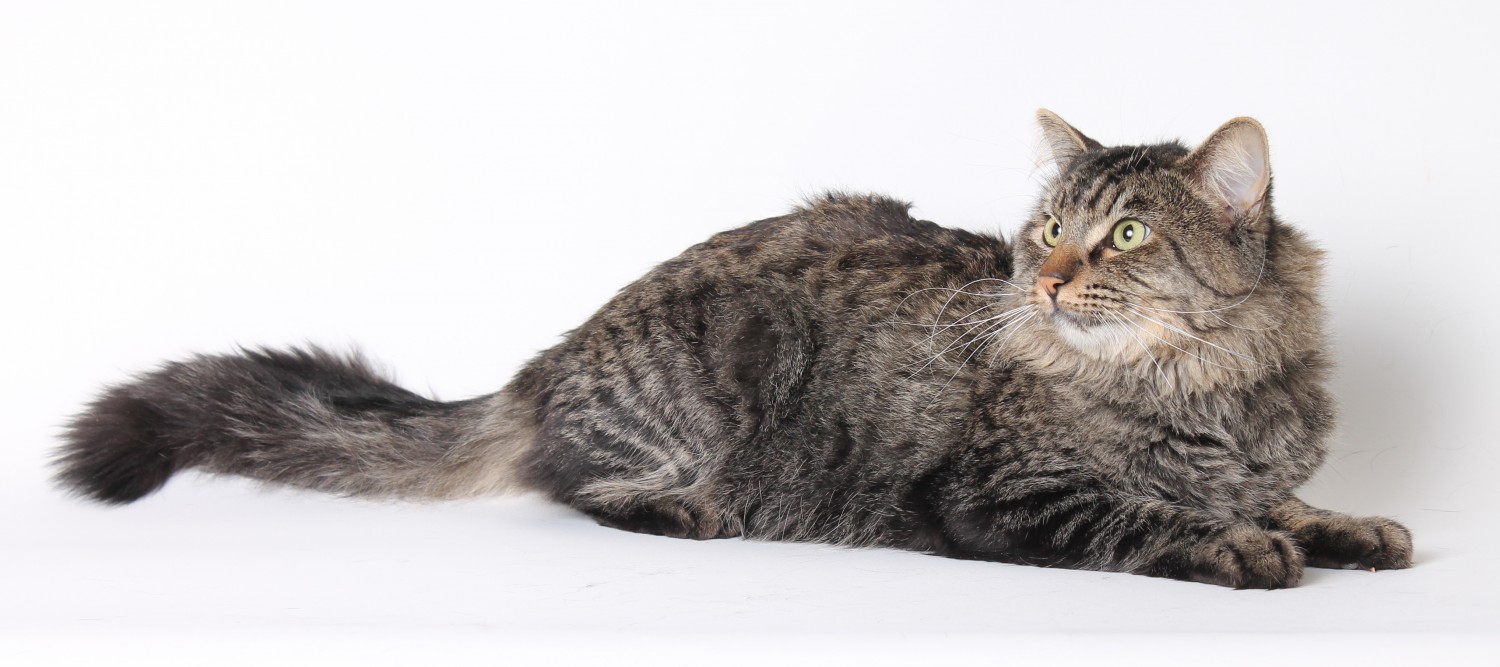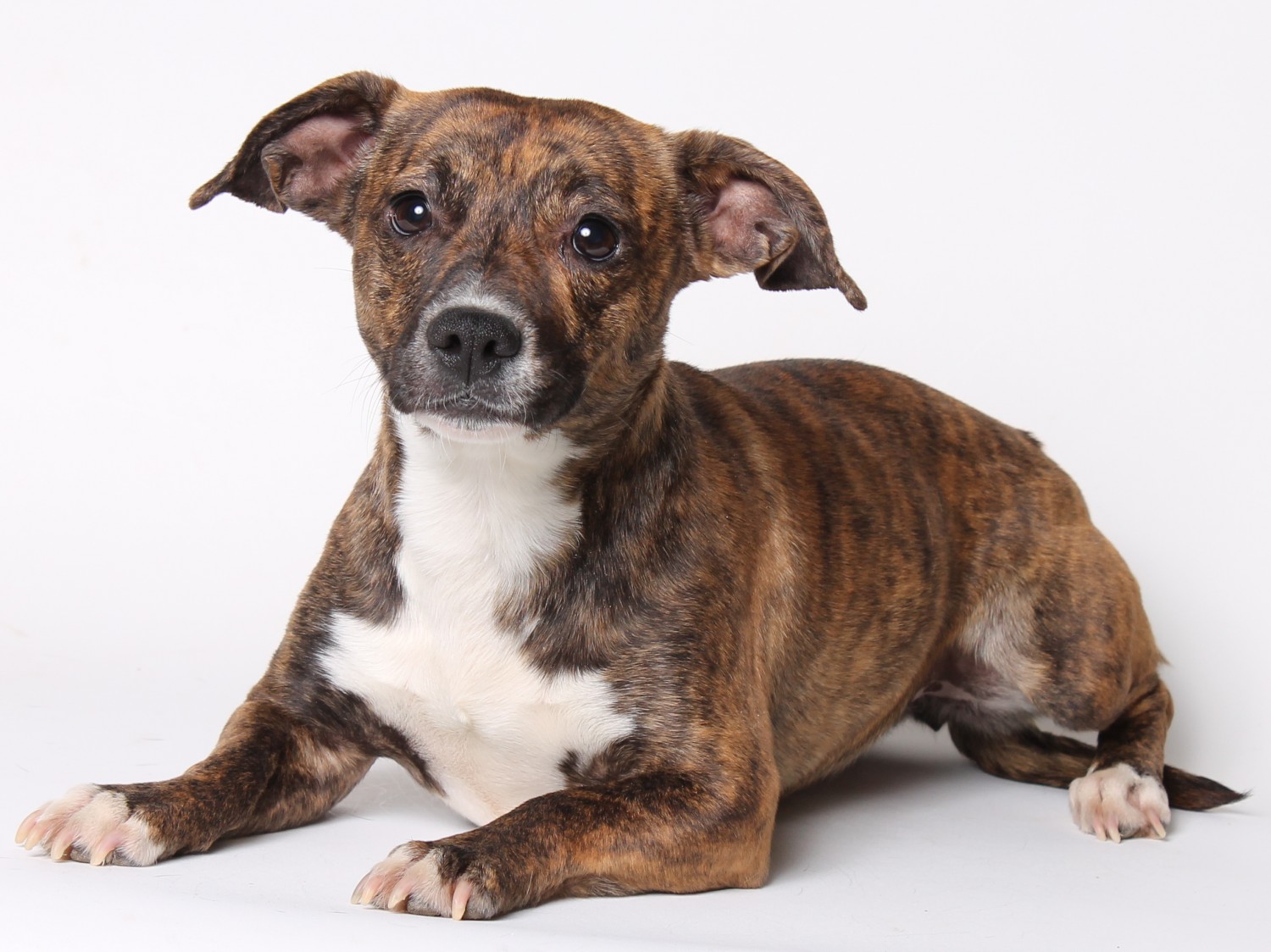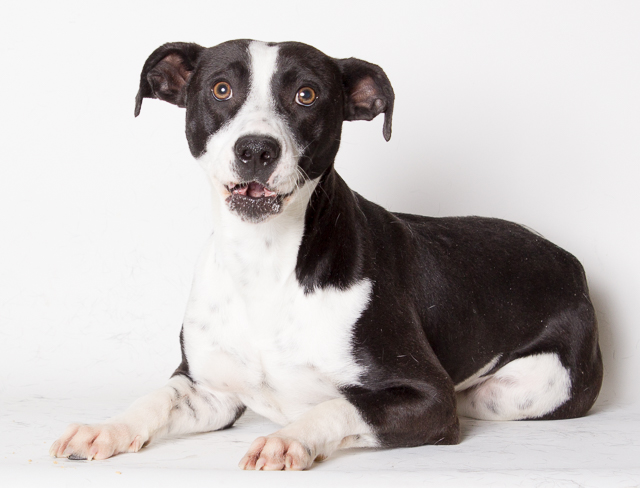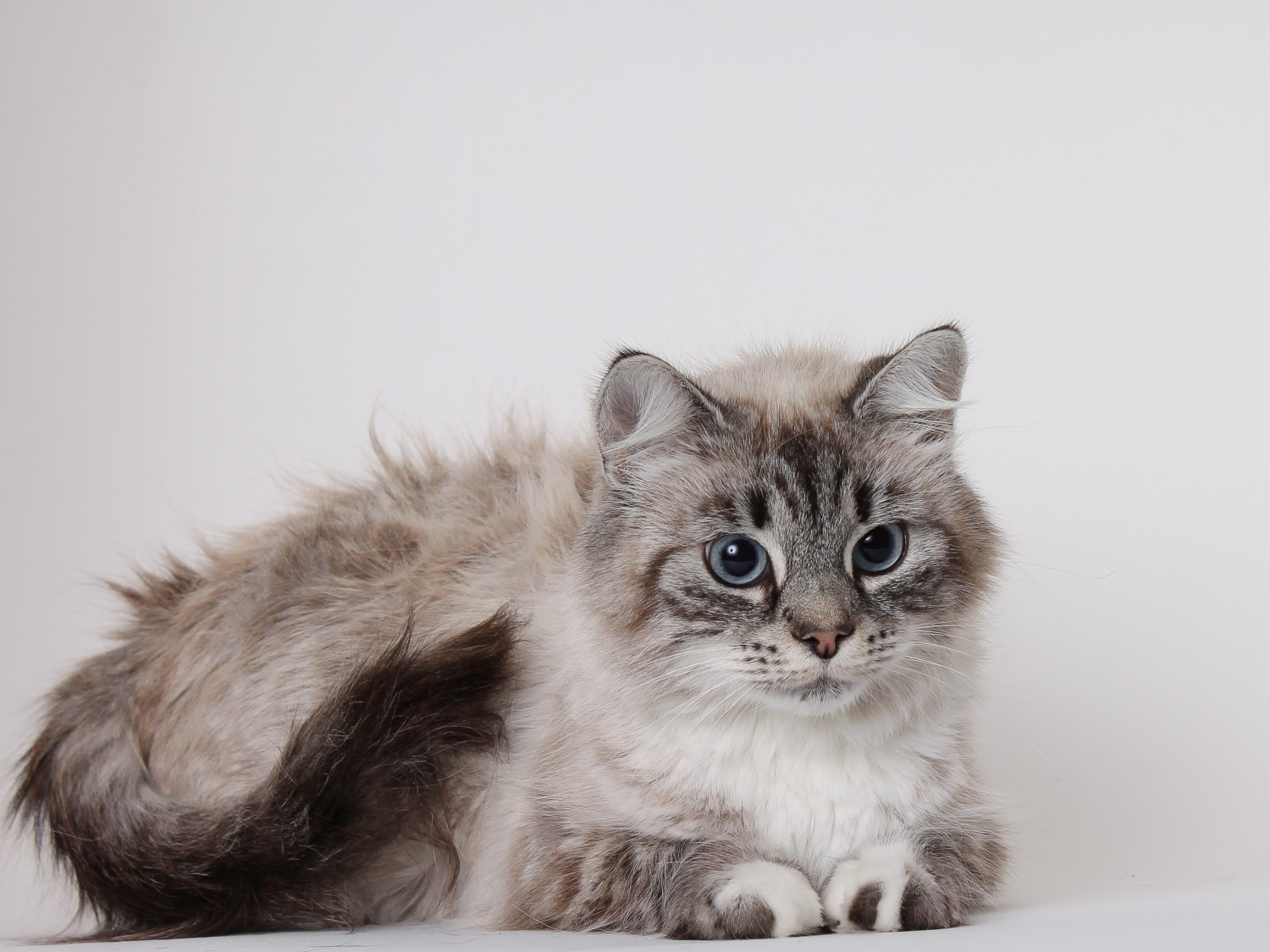 Once we got all the shots it was time to sit down and weed through them to pick our favorites, then crop and edit them if it was needed. Surprisingly, that takes as long as shooting the photos! But, by the end of the day, every animal in the shelter had a fancy new photo and a better chance of finding their forever home.
My sincere thanks to Steve Sloop at the Shelter Art Foundation for inviting me to join him for this workshop. It was a pleasure to be involved. I also want to thank everyone at the Hesperia Animal Shelter for allowing me to be part of the day. And, finally, I want to send my appreciation to Cloud Star and Alcott for their generous participation in the Take Paws to Volunteer Program. The all-natural treats and adventure gear they donate to the shelters we visit each month helps make these animals' wait a little more pleasant.
If you know of a shelter that would benefit from being involved with Shelter Art Foundation, have them contact them directly.
Planning a pet friendly trip of your own? We'll make it easy:
Pet Friendly Hotels | Pet Friendly Destinations | Pet Friendly Activities
Amazon Affiliate Disclosure: GoPetFriendly.com LLC is a participant in the Amazon Services LLC Associates Program, an affiliate advertising program designed to provide a means for website owners to earn advertising fees by advertising and linking to amazon.com, audible.com, and any other website that may be affiliated with Amazon Service LLC Associates Program. As an Amazon Associate, the owner of this site earns a commission from qualifying purchases.
(Visited 530 times, 1 visits today)