The plans are made, the route is mapped, and the car is packed. You've been looking forward to this for months, and it's finally time to load up your pup and head out on an epic adventure! You're just missing one thing … you need a soundtrack for your pet friendly road trip.
Your soundtrack needs to pay homage to your furry travel companion, and have you both howling along as you cruise down the road. You're looking for just the right mix of the rock 'n roll classics, a little rhythm and blues, and maybe a bit of country twang. Don't worry – we've got you covered! Here's the perfect soundtrack for your pet friendly road trip: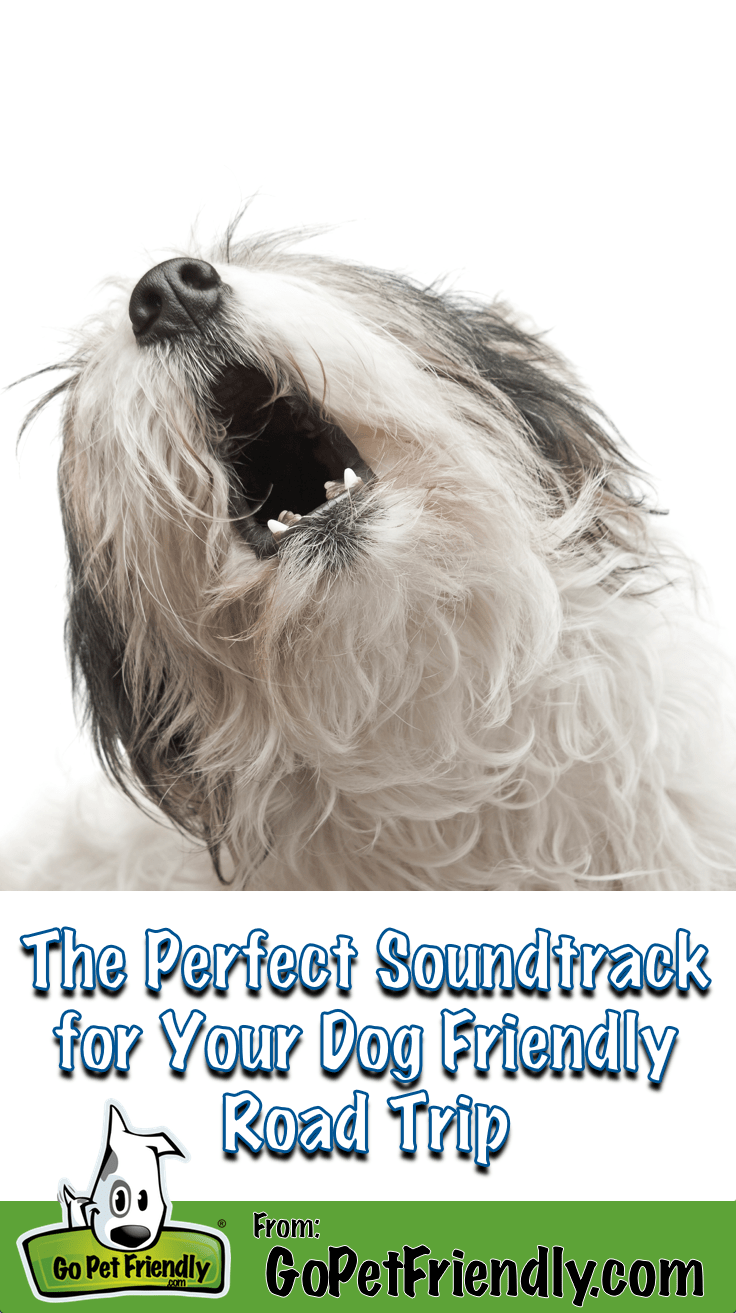 Soundtrack For A Pet Friendly Road Trip
Hound Dog – Elvis Presley
Hound Dog – Big Mamma Thornton
You And Me And A Dog Named Boo – Lobo
Like My Dog – Billy Currington
Martha My Dear – The Beatles
Dog And Butterfly – Heart
Gonna Buy Me A Dog – The Monkees
Black Eyed Dog – Nick Drake
Feed Jake – Pirates of the Mississippi
Old King – Neil Young
Move It On Over – Hank Williams
Bron-Yr-Aur Stomp – Led Zeppelin
Ol' Red – Blake Shelton
Hey Bulldog – The Beatles
Walking The Dog – Rufus Thomas
Me And My Arrow – Harry Nilsson
I Love My Dog – Cat Stevens
My Dog And Me – John Hiatt
Old Blue – The Dillards
Man Of The Hour – Norah Jones
 Atomic Dog – George Clinton
 Werewolves of London – Warren Zevon
Audience Requests
We got some great suggestions of other songs that belonged on this list, and here they are!
Suggested by Daniel Boyle Descendants Maryland
Ballad For A Dirty Dog – Bosley
Suggested by Ruby Tuesday Markuson
Who Let The Dogs Out – Baha Men
Suggested by Pamela Douglas
The Puppy Song – Harry Nilsson
The Dog Song – Nellie McKay
GoD and DoG – Wendy J. Francisco
Did we miss any of your favorite songs about dogs? Let us know in the comments!
Amazon Affiliate Disclosure: GoPetFriendly.com LLC is a participant in the Amazon Services LLC Associates Program, an affiliate advertising program designed to provide a means for website owners to earn advertising fees by advertising and linking to amazon.com, audible.com, and any other website that may be affiliated with Amazon Service LLC Associates Program. As an Amazon Associate, the owner of this site earns a commission from qualifying purchases.
(Visited 2,642 times, 1 visits today)