If you follow us on Facebook and Twitter, you know that social media permeates our life. It's the way we stay in touch with family and friends that we may not see for months or even years at a time. But it might surprise you to know that social media also impacts where we travel …
For a while now Rod has been ogling pictures that a friend shares from The Hudson Valley Facebook page. Gorgeous pictures of beautiful places we'd never seen – despite having traveled through that area several times. It finally became too much to bear – we had to go and see it for ourselves! We had two weeks and some fantastic summer weather earlier this month, and we still weren't able to see it all. But, that's the benefit of living in an RV … we can always go back!
Kingston, New York
Our first stop was in Kingston – it's a great place to get the lay of the land in the Northern Hudson Valley. Impeccably located between the Catskills and the Hudson River, Kingston was the first capital of New York, and the town's historic significance is evident everywhere you look.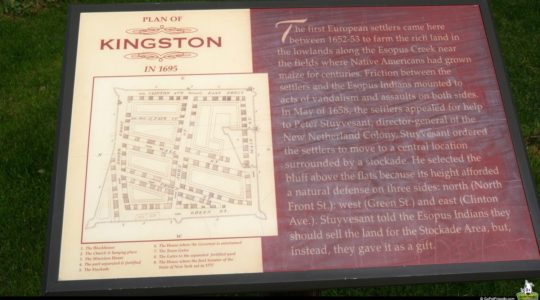 Uptown Kingston
Kingston's Uptown neighborhood is the largest remaining intact early Dutch settlement in New York, and the community where the state was born in 1777. The architecture here will blow you away – from early Dutch and English, to Federalist, Georgian, Greek Revival, Victorian, Art Deco, and Contemporary – you'll find four centuries of structural inspiration in a few compact blocks! Restored buildings are now home to hipster cafés, boutiques and specialty stores … all just steps away from the native limestone houses built by descendants of the earliest European settlers.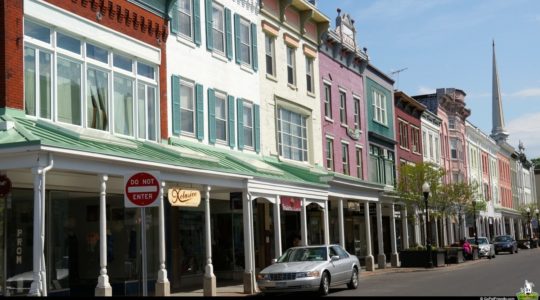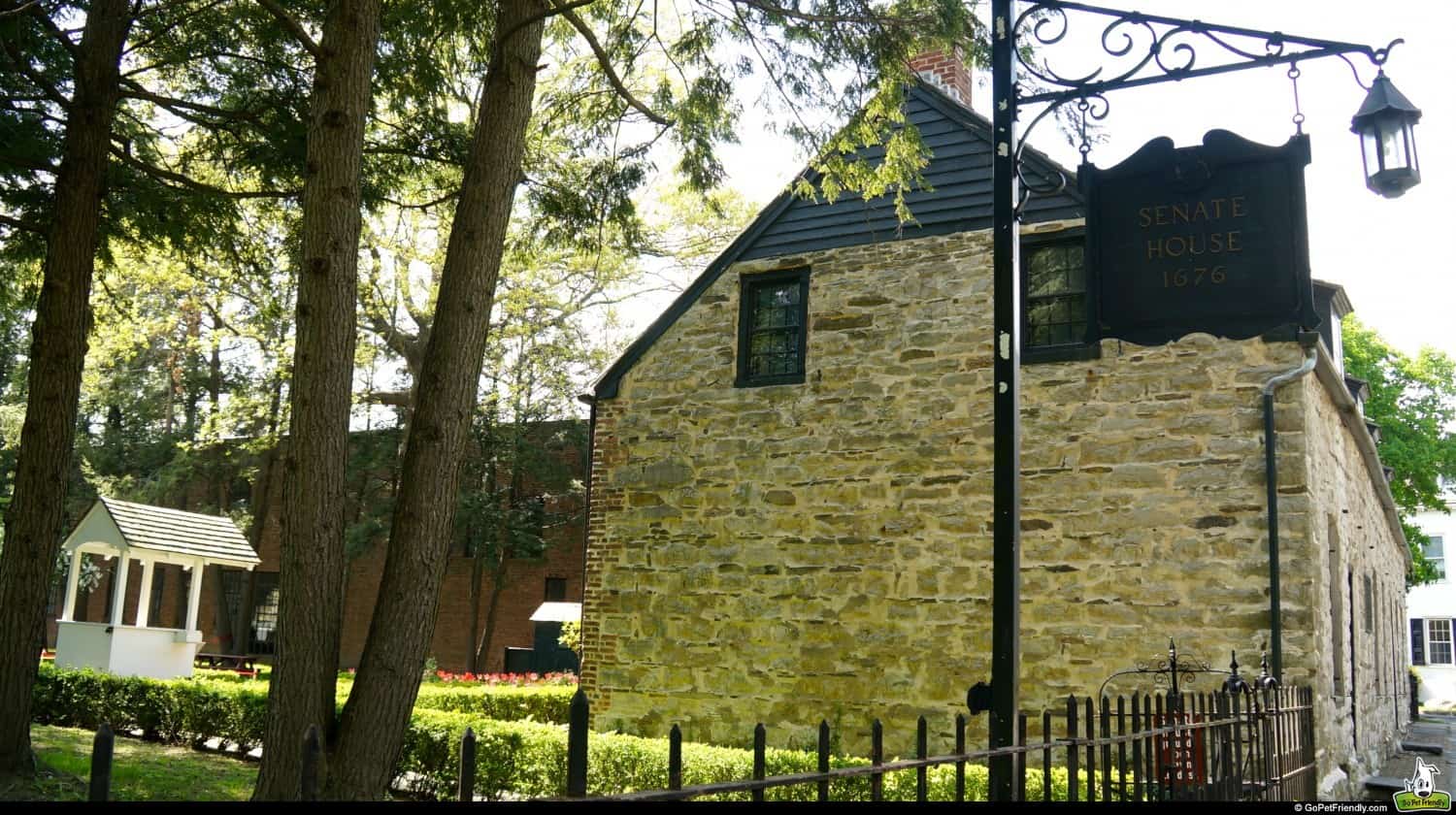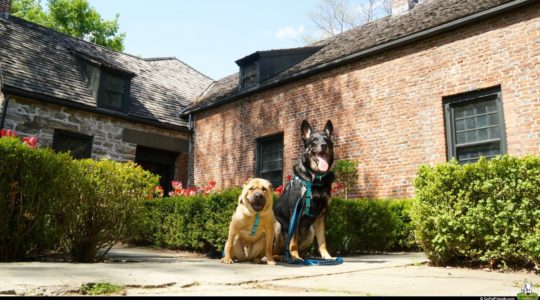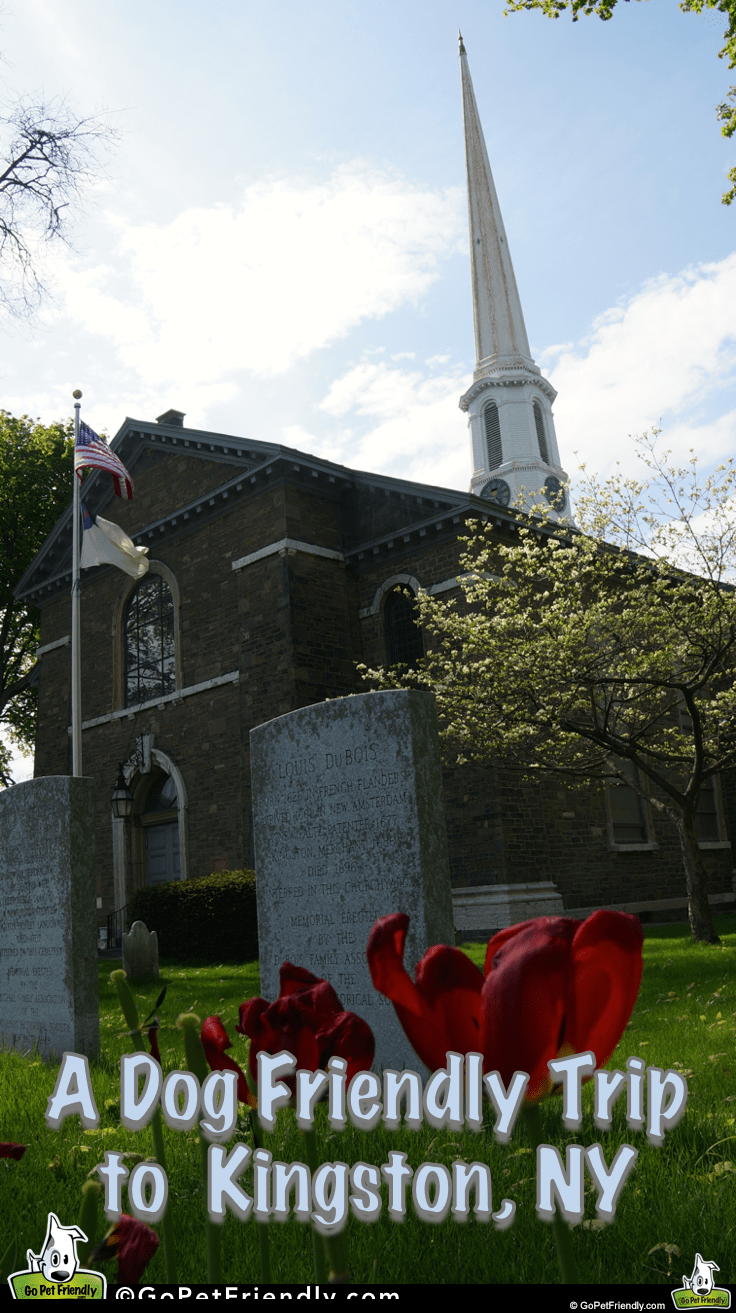 In 1658, the Governor ordered a stockade to be built around the town, and that section of Uptown is still referred to as the Stockade. Guided walking tours are provided six time per year, but it's easy to pick up a map and make your way around. The Senate House and grounds and the Old Dutch Church are the stars, but just meandering the streets in this area is entertaining.
Referred to at the "Cathedral of Kingston," the Old Dutch Church is a National Historic Landmark and the final resting place of many notable Revolutionaries. The original church was built on this site in 1660, and the church you'll see there now is the third to occupy this plot of land. It's a nice place to settle on a shady bench, cool your paws, and watch the world go by.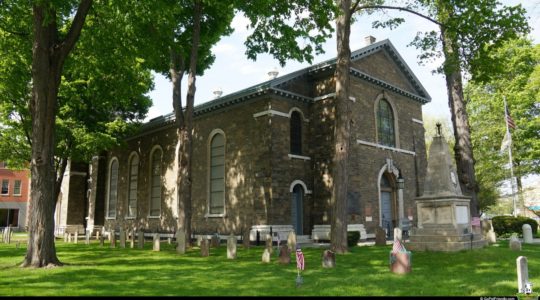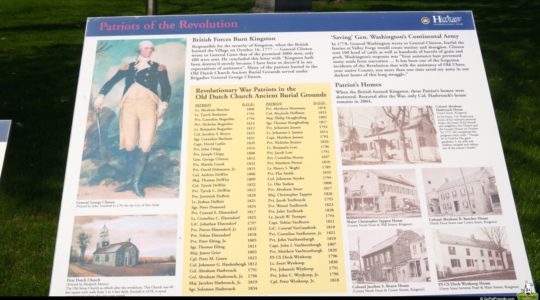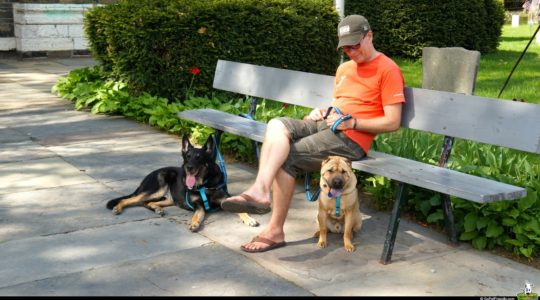 Downtown Kingston
Midtown Kingston exists, as you might guess, between Uptown and Downtown. This is where you'll find city hall, the performing arts center, and the high school. Downtown, or as they call it, "The Rondout," after the creek that meets the Hudson River here, is on the waterfront and is Kingston's other historic area.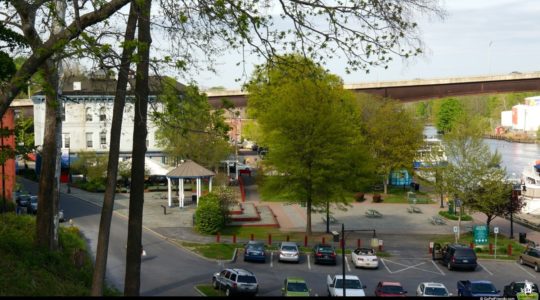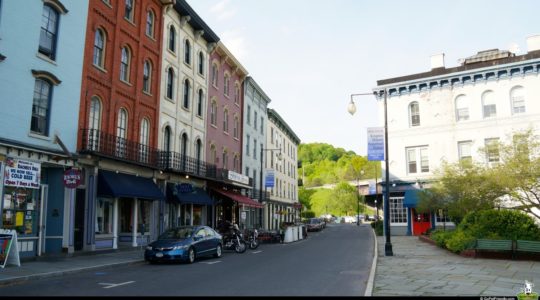 A major colonial port on the Hudson, this area really boomed when the Delaware and Hudson Canal opened in 1828. But when the canal closed in 1899, river traffic diminished and so did the businesses in this area. Now this is a gathering spot with restaurants and bars overlooking the river, a walkway along the bank, and a nice little park where you can spend the afternoon watching the boats come and go.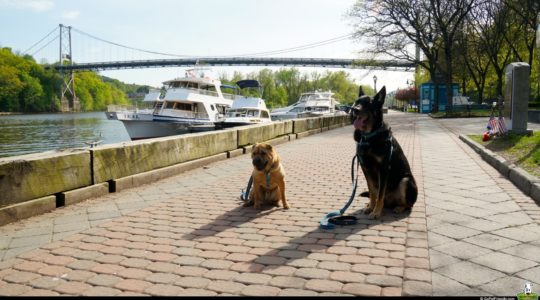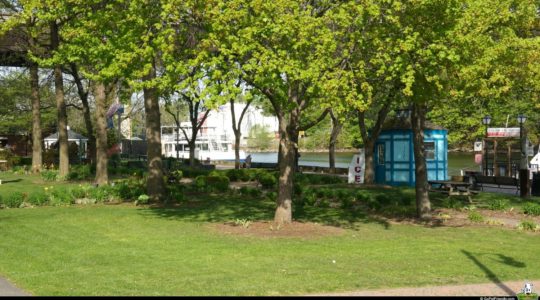 One thing we found a little alarming during our stay in the Hudson Valley is the number of restaurants that have a NO PET policies at their outdoor seating areas. Many servers actually seemed surprised to hear that it's not that way in other parts of the country. However, that was definitely not the case at Dominick's Café in Uptown and the Armadillo Bar & Grill in Downtown. Both of these eateries were happy to have Ty and Buster as doggy dining guests – and we were grateful to find a couple of places where the boys were welcome to join us!
From Kingston we moved south to check out some other spots in the Hudson Valley. Come back next week and we'll tell you all about it!
Planning a pet friendly trip of your own? We'll make it easy:
Pet Friendly Hotels | Pet Friendly Destinations | Pet Friendly Activities
Amazon Affiliate Disclosure: GoPetFriendly.com LLC is a participant in the Amazon Services LLC Associates Program, an affiliate advertising program designed to provide a means for website owners to earn advertising fees by advertising and linking to amazon.com, audible.com, and any other website that may be affiliated with Amazon Service LLC Associates Program. As an Amazon Associate, the owner of this site earns a commission from qualifying purchases.
(Visited 3,145 times, 1 visits today)