Austin is known as one of the most dog friendly cities in the country. Even I'm sometimes surprised by the number of places that welcome people and their pets! In other cities you might struggle to find pet friendly activities. Here you're more likely to have a "ruff" time deciding between the dog friendly things to do.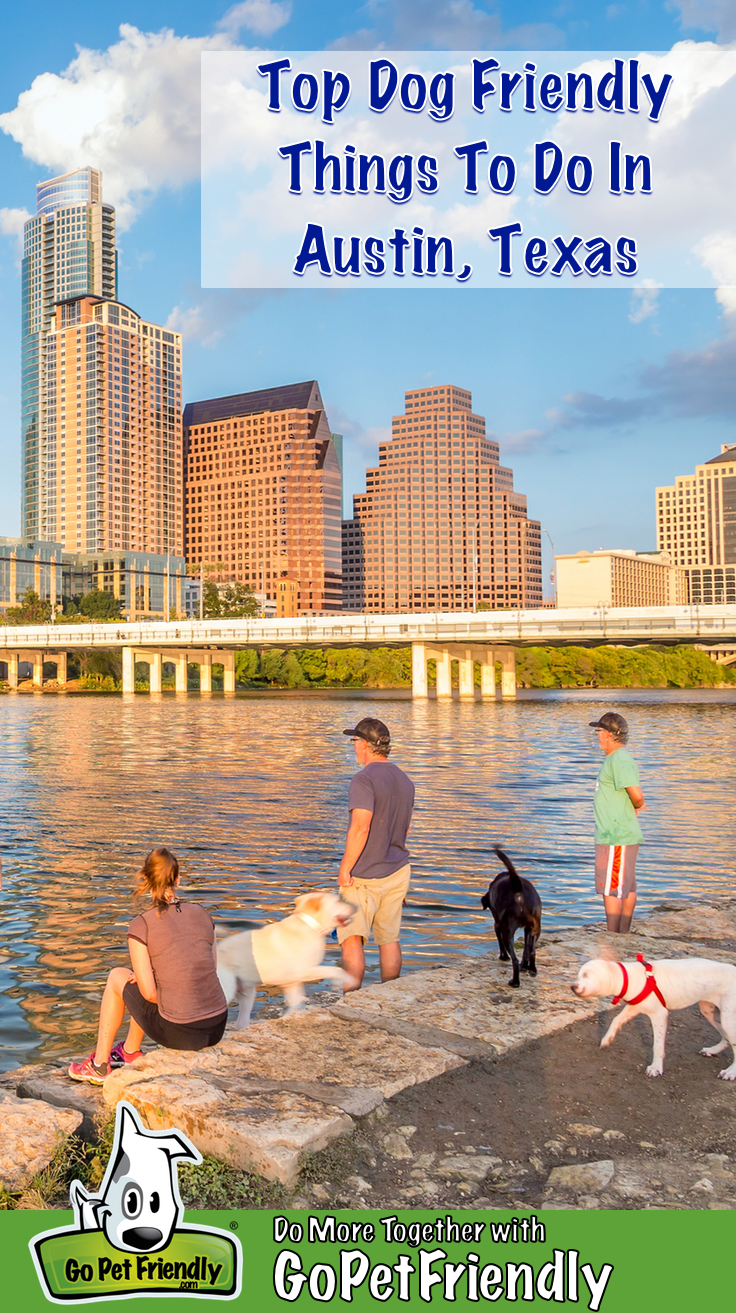 Pet Friendly Austin, Texas
With oodles of pet friendly hotels in Austin to choose from, and even more restaurants that welcome pets on their patios, pet travelers will have no concerns about food and shelter. With the basics covered, there's more time to explore what sounds like fun to you! We hope you enjoy our list of the top dog friendly things to do in Austin.
READ MORE ⇒  Visit The Pet Friendly San Antonio River Walk
Zilker Park
No dog friendly trip to Austin would be complete without visiting Zilker Park. On the weekends, this 350-acre preserve comes alive with kite flyers, soccer players, pick-up football games, picnickers, and lots and lots of dogs! Split by Barton Springs Road, the park grounds on the north side of the road is off-leash. On the south side of the road, dogs must be kept on-leash, except in the creek just below the pool where they can splash.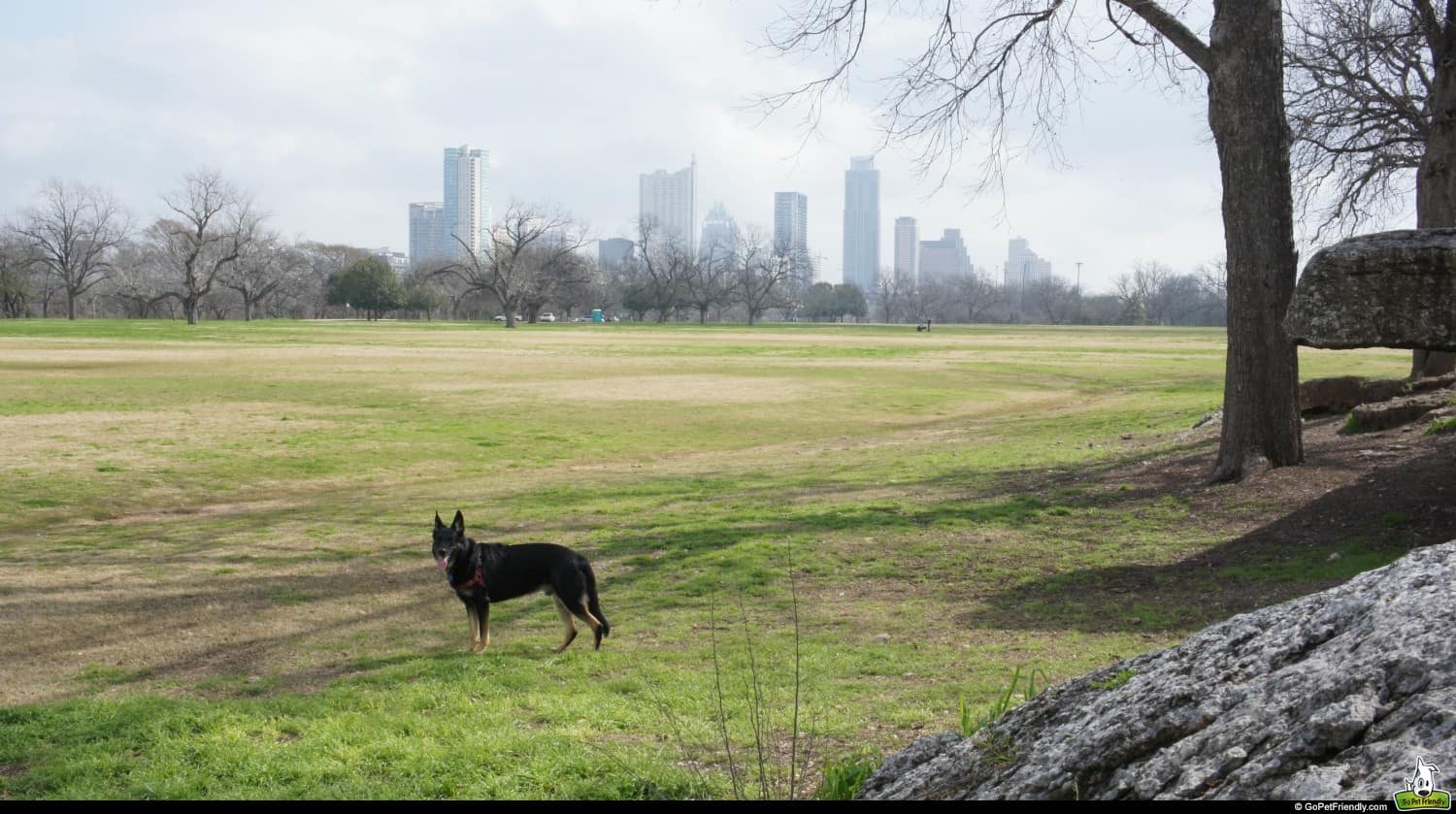 Auditorium Shores
If splashing and swimming are your dog's thing, head for Auditorium Shores. Here pups can chase balls and practice their belly flops into Ladybird Lake with the city's skyline in the background. The 4.5-acre off-leash area has three "beaches" to access the water, an interior walking trail, and a dog drinking fountain and rinse area. Be sure to keep your pet leashed until you've reached the designated off-leash area. The fines for not complying are steep.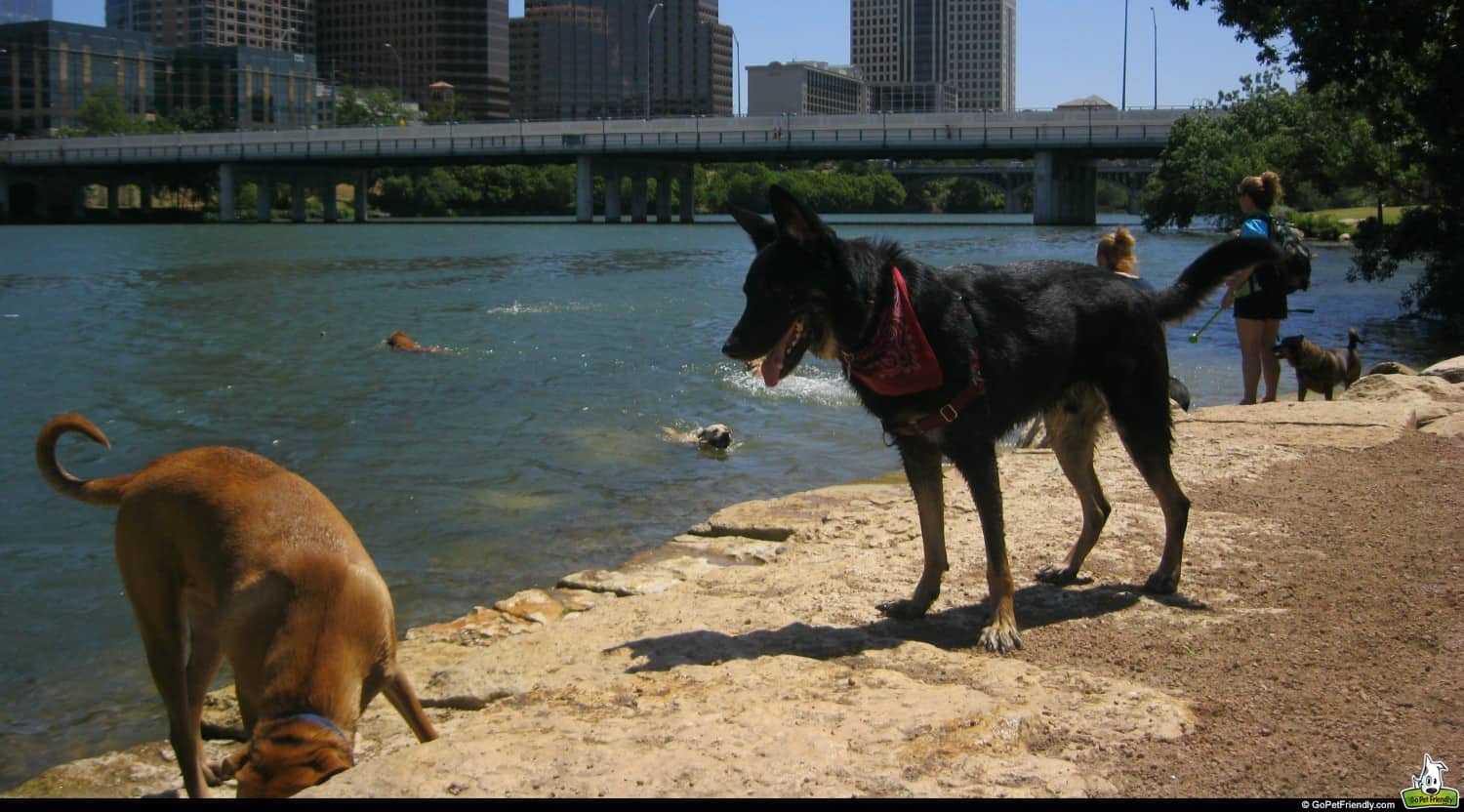 Butler Hike & Bike Trail
From anywhere in the city, you can walk toward Ladybird Lake and find the Ann and Roy Butler Hike and Bike trail. This 10-mile loop encircles Ladybird Lake and offers a unique perspective of Austin, without car traffic. Bikers, walkers, runners, and dogs on leash all enjoy this tree-lined gem. Some parts of the trail can be a bit crowded, especially on the weekends. But as you get away from downtown, you might find that you have the whole trail to yourself!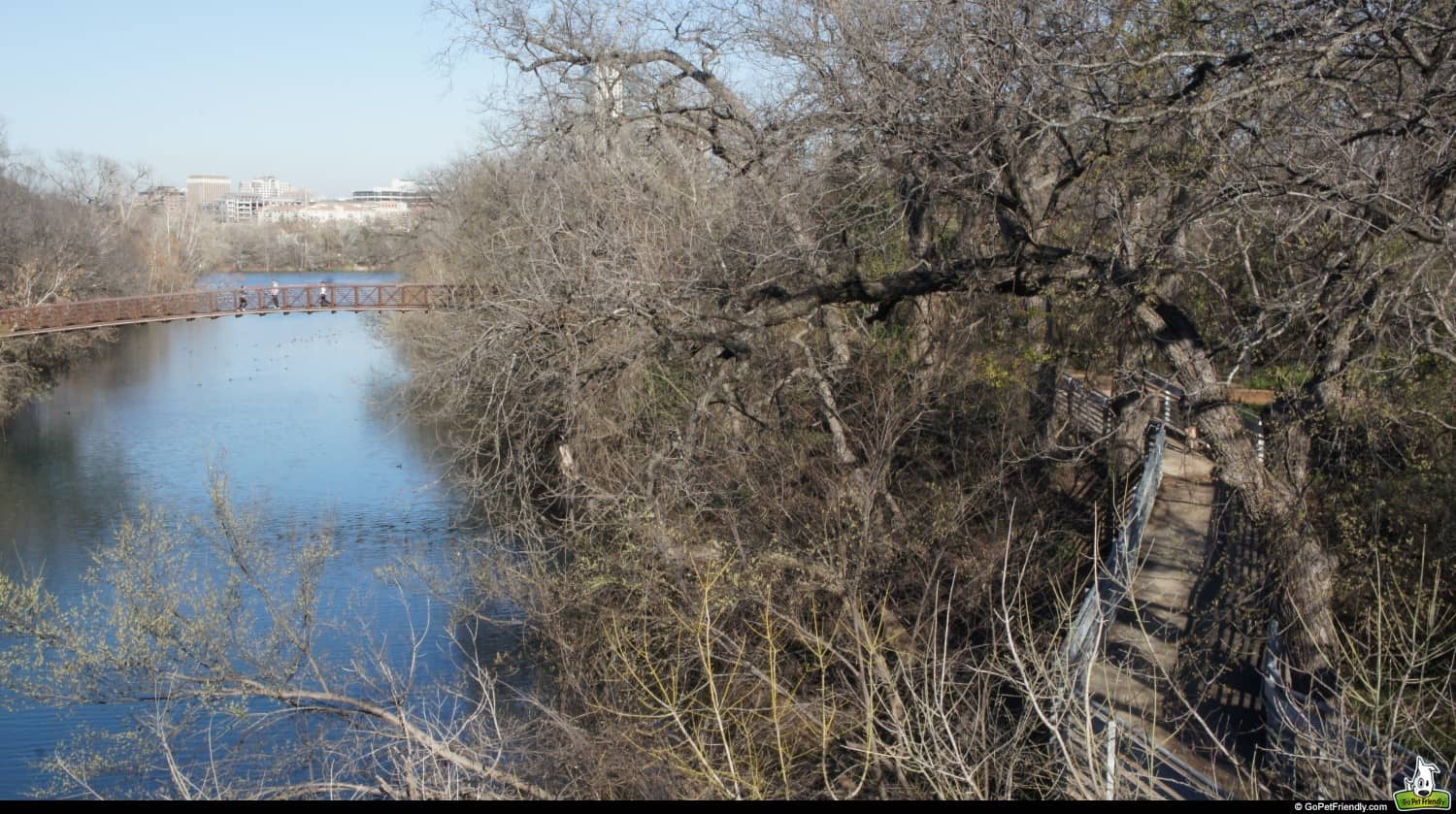 Barton Creek Greenbelt
There are multiple entrances to the
Barton Creek Greenbelt
, including one in Zilker Park. It runs for 12 miles, passing sheer limestone cliffs, dense vegetation, and popular swimming areas, and is considered the 7th best hiking trail in Texas. If you like the outdoors, you'll see why we consider this one of the top dog friendly things to do in Austin!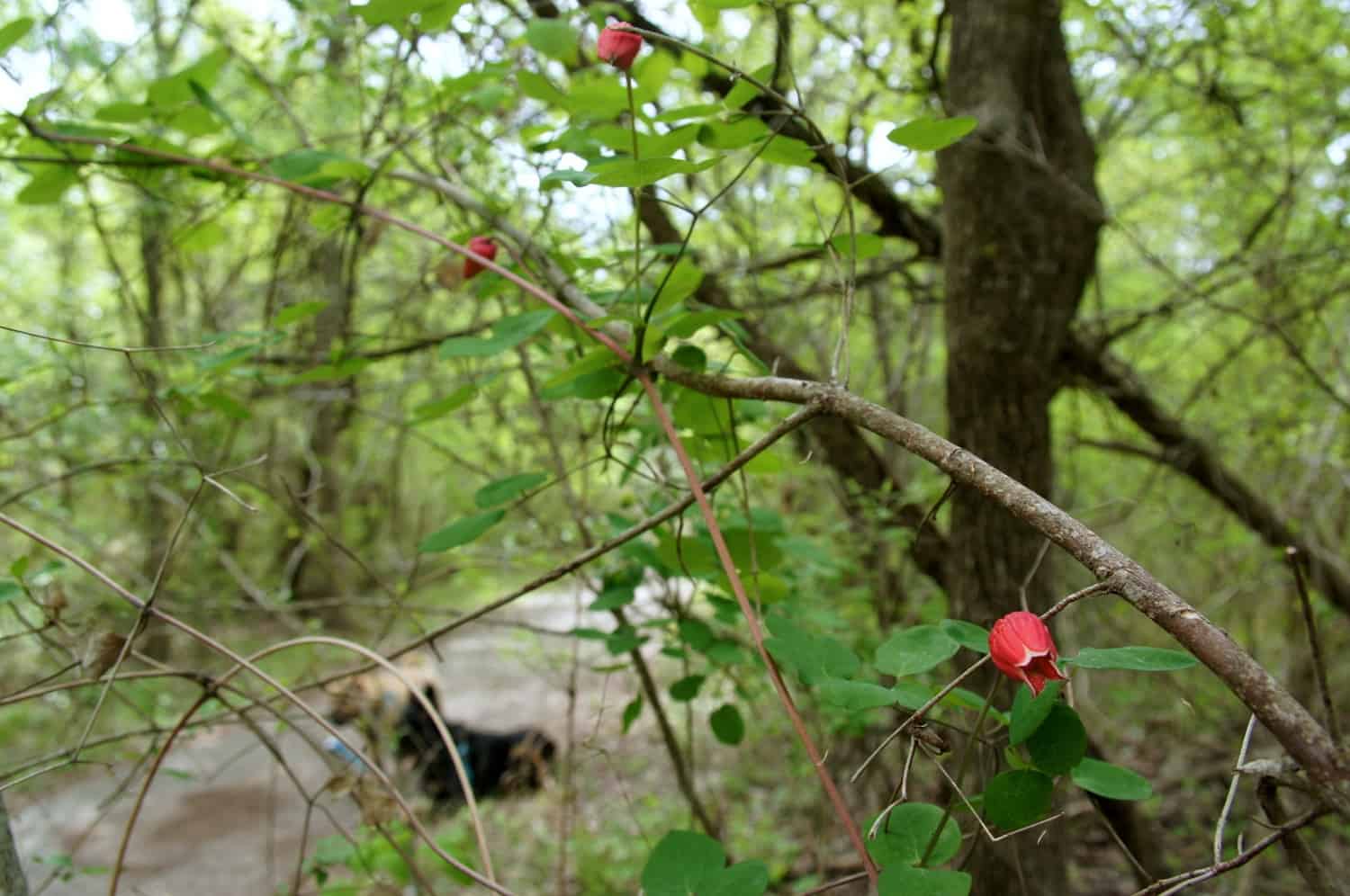 South Congress
The bustling SoCo neighborhood is fun for a little shopping or a bite to eat. Embracing the "Keep Austin Weird" mentality, you'll find a variety of eclectic boutiques, shops, and bars. There are also some don't-miss restaurants: Jo's Coffee if you're looking for a snack, Home Slice pizza for something more substantial, and Enoteca Vespaio if you want great Italian food. Just be sure to save room for Amy's Ice Cream … it's too good to pass up!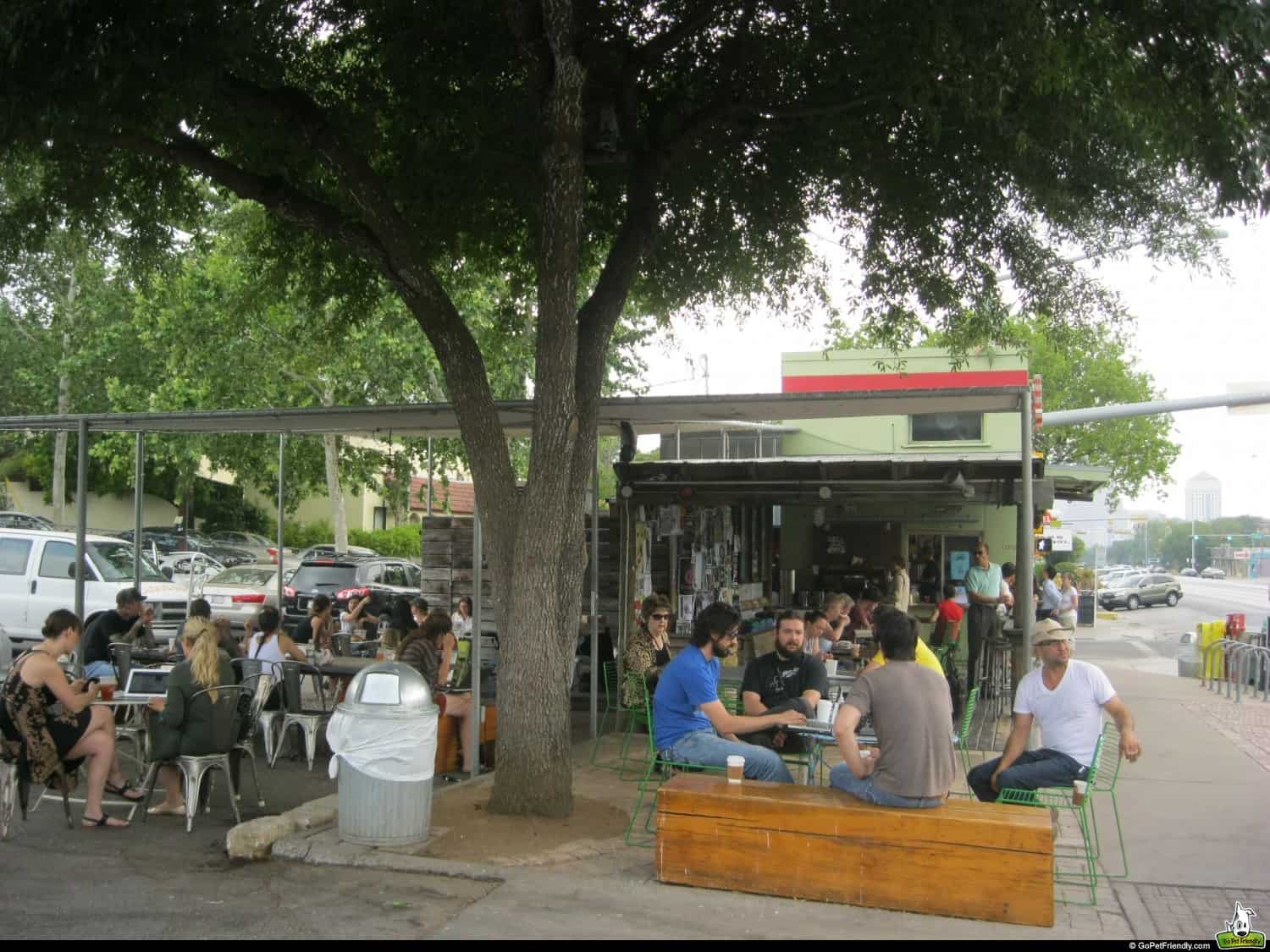 The Domain
If South Congress triggers your urge for more shopping, head up north to The Domain. This outdoor shopping center is dog friendly and has more than 100 upscale and mainstream stores and restaurants. Many of the shopkeepers welcome dogs in to browse – just be sure to ask first. And most of the restaurants allow pets on the patios. There are also shady benches for people watching, and dog water bowls scattered throughout. Stop in at Guest Services, behind The Yard Milkshake Bar, for complimentary pet treats!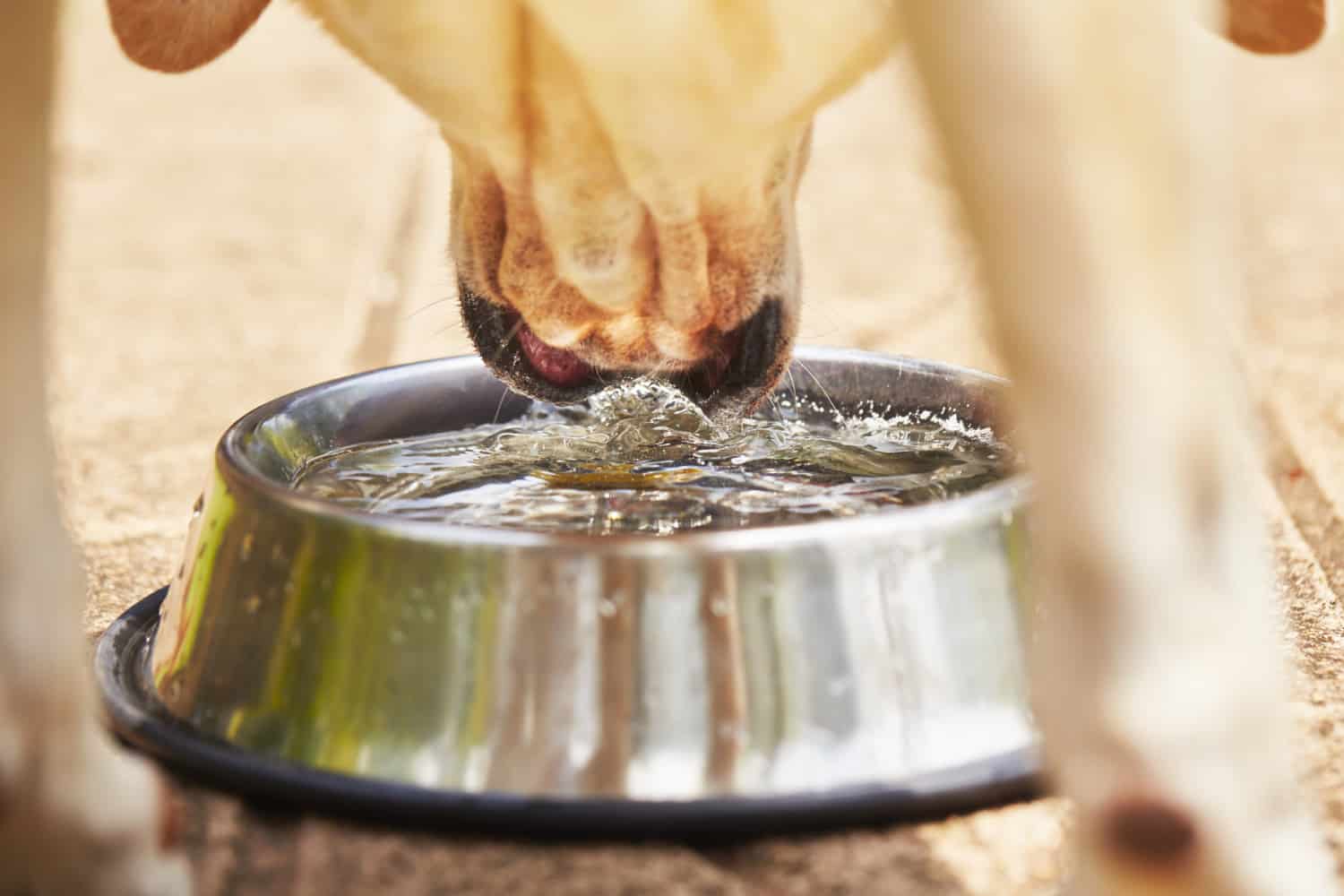 Zilker Botanical Garden
Nature lovers won't want to miss Zilker Botanical Garden. With six themed gardens covering 31 acres, you can easily spend an afternoon strolling the paths and trails. And it's all dog friendly! The flowers and berries produced by the plants and trees also make this an ideal place for bird and butterfly watching – so don't forget your binoculars.
READ MORE ⇒  Austin's Dog Friendly Zilker Botanical Garden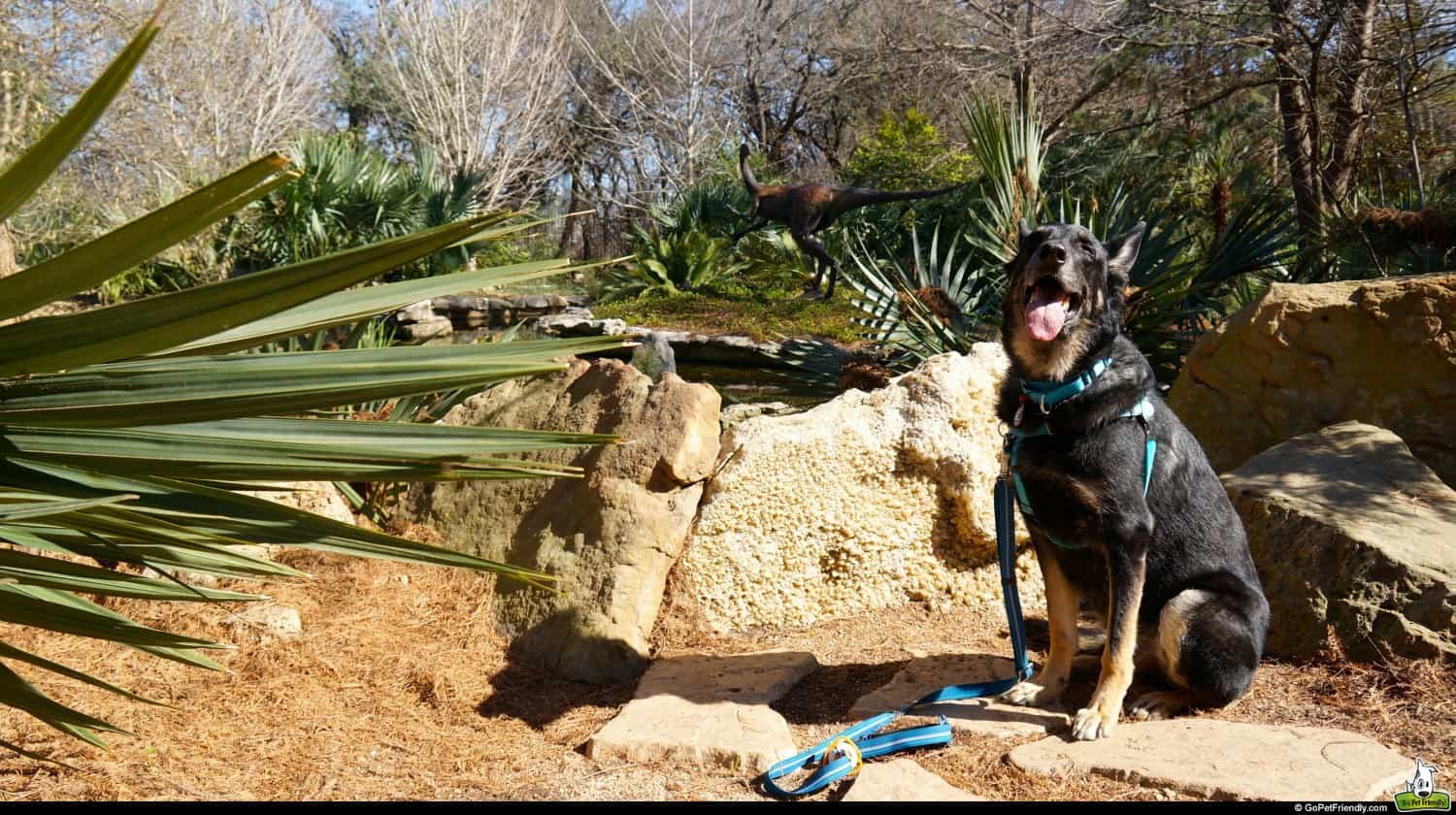 Norwood Estate Dog Park
Austin has some fantastic dog parks, but for pups whose recall leaves a bit to be desired, none is better than Norwood Estate Dog Park. Located where Riverside Drive meets I-35, this is a large, completely fenced park with a separate area for small dogs.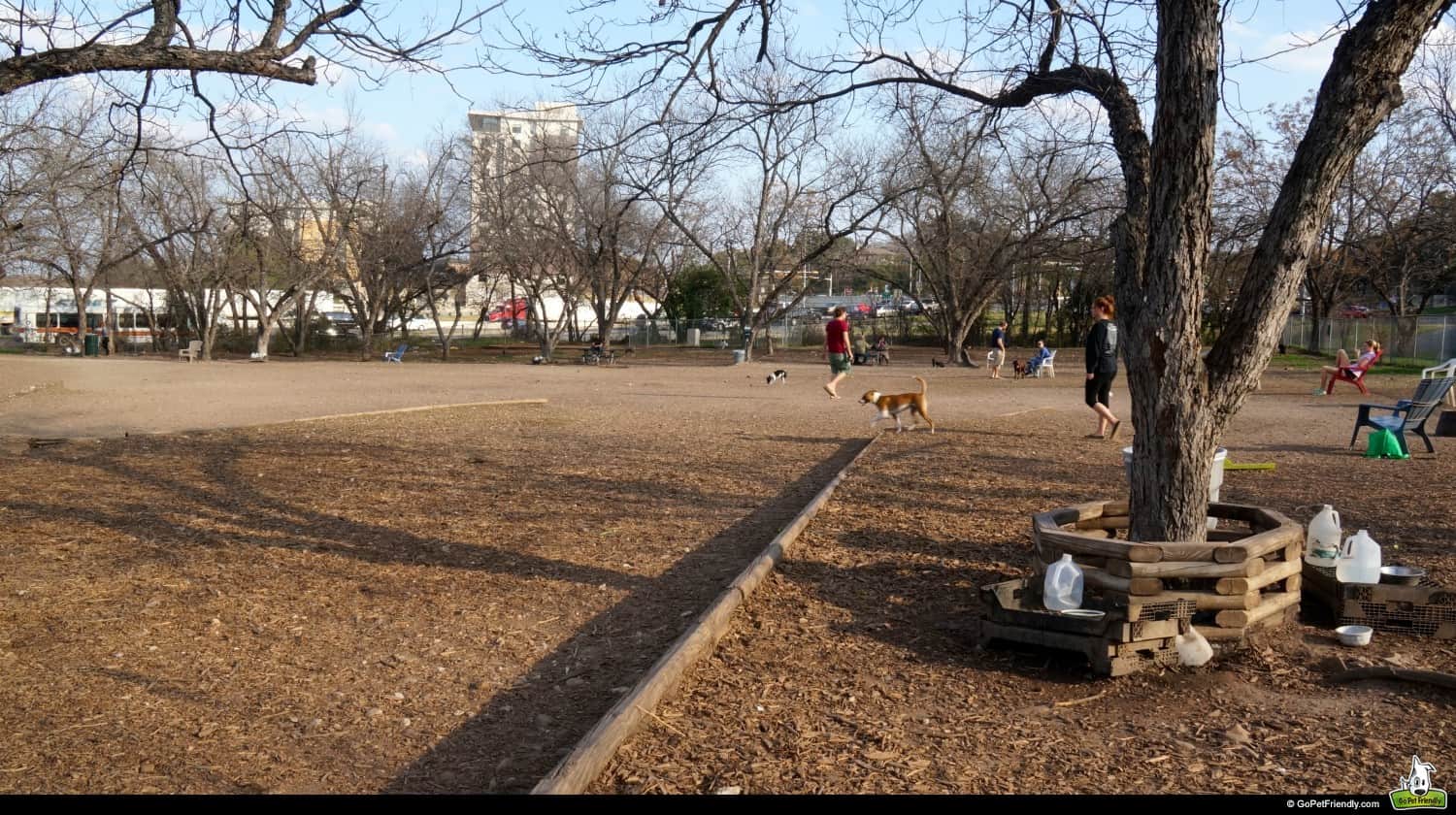 Rainy Street
Dogs are beyond welcome – they're encouraged to frequent the restaurants and watering holes on Rainy Street! Take a walk down the block and you're likely to meet as many pets as people. And, if you bring Fido to Banger's you'll find a fenced dog park in the beer garden. Homemade sausage, craft beer, and fun for dogs … does it get any better than that?!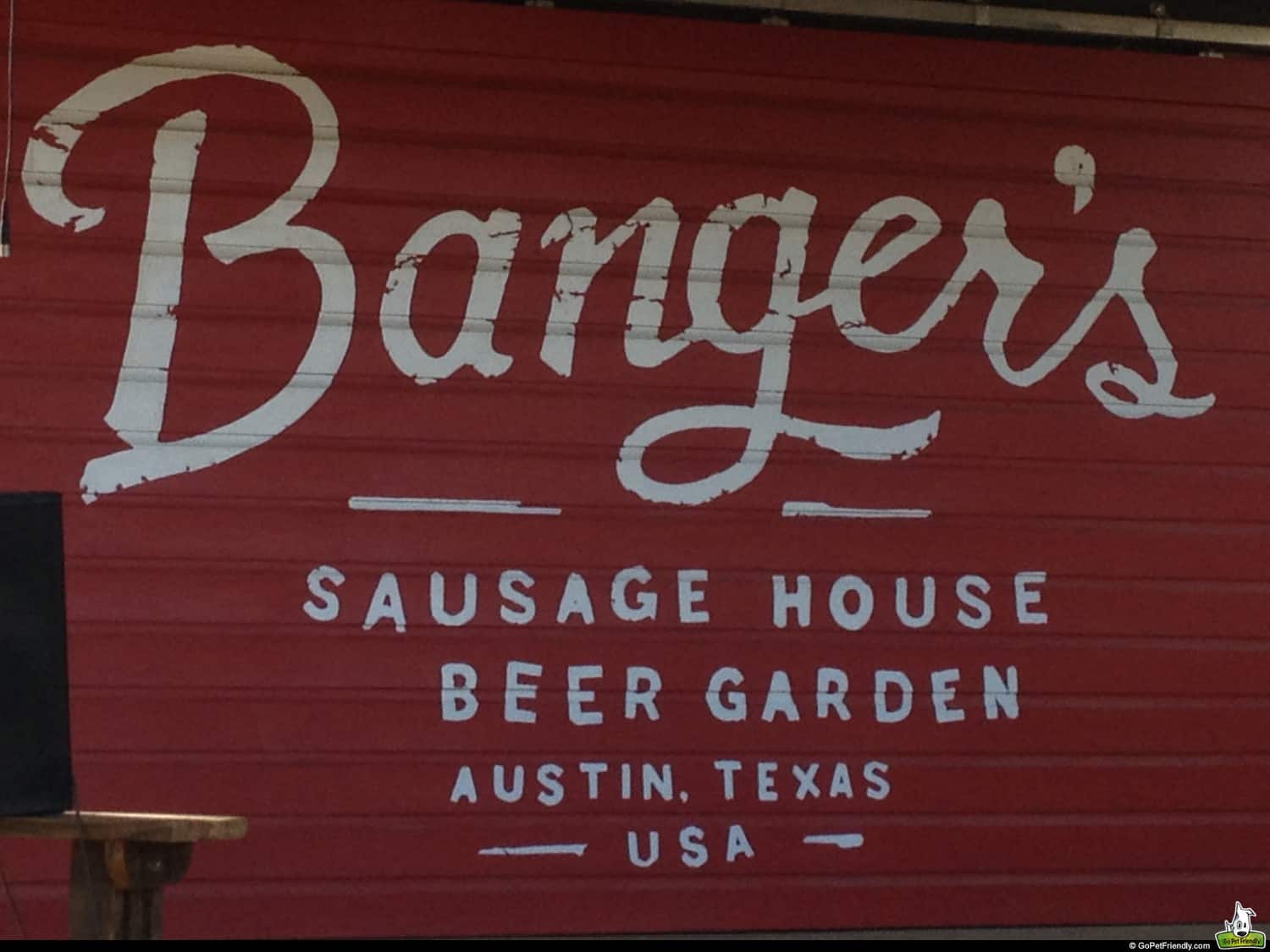 McKinney Falls State Park
Just a 9-mile drive south of downtown, McKinney Falls encompasses more than 700 acres where Onion Creek and Williamson Creek meet. At one time, the McKinney family owned the property, and the ruins of their home and the horse trainer's cabin can be viewed. Leashed dogs can also join you on two 2.8-mile pet friendly hiking trails. Unfortunately, dogs can't swim in the state park.
READ MORE ⇒  Visiting McKinney Falls State Park with Dogs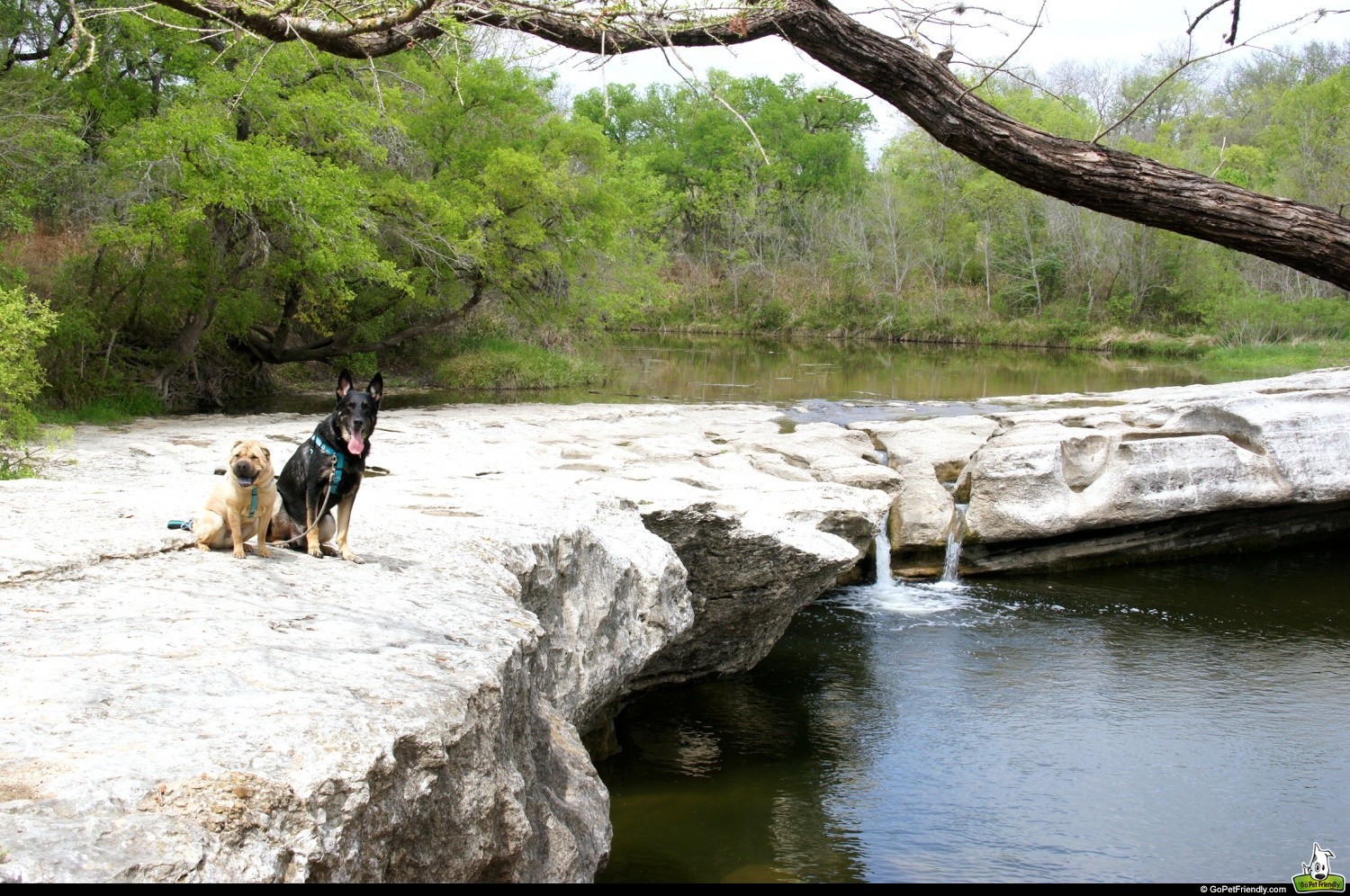 Austin's Bats
In Key West, people celebrate sunset at the end of each day. In Austin it's the flight of the bats. At dusk from March through October, you'll see people congregating on the Congress Street bridge. They're waiting for the largest urban bat colony in North America to depart for the nightly hunt. For the best view, walk down Lady Bird Lake Trail on the north side of the lake until you're just east of the bridge. Bring a blanket and binoculars, and enjoy the show.
Whole Foods
It's a bit unusual to include a grocery store in a pet friendly tour, but the Whole Foods store in downtown Austin is the city's most popular tourist attraction. The company is headquartered here, and they've built a food buying experience like no other. Pets can't join you inside, but there is a comfortable outdoor seating area. One of you can keep your pup company while the other peruses the noshing options.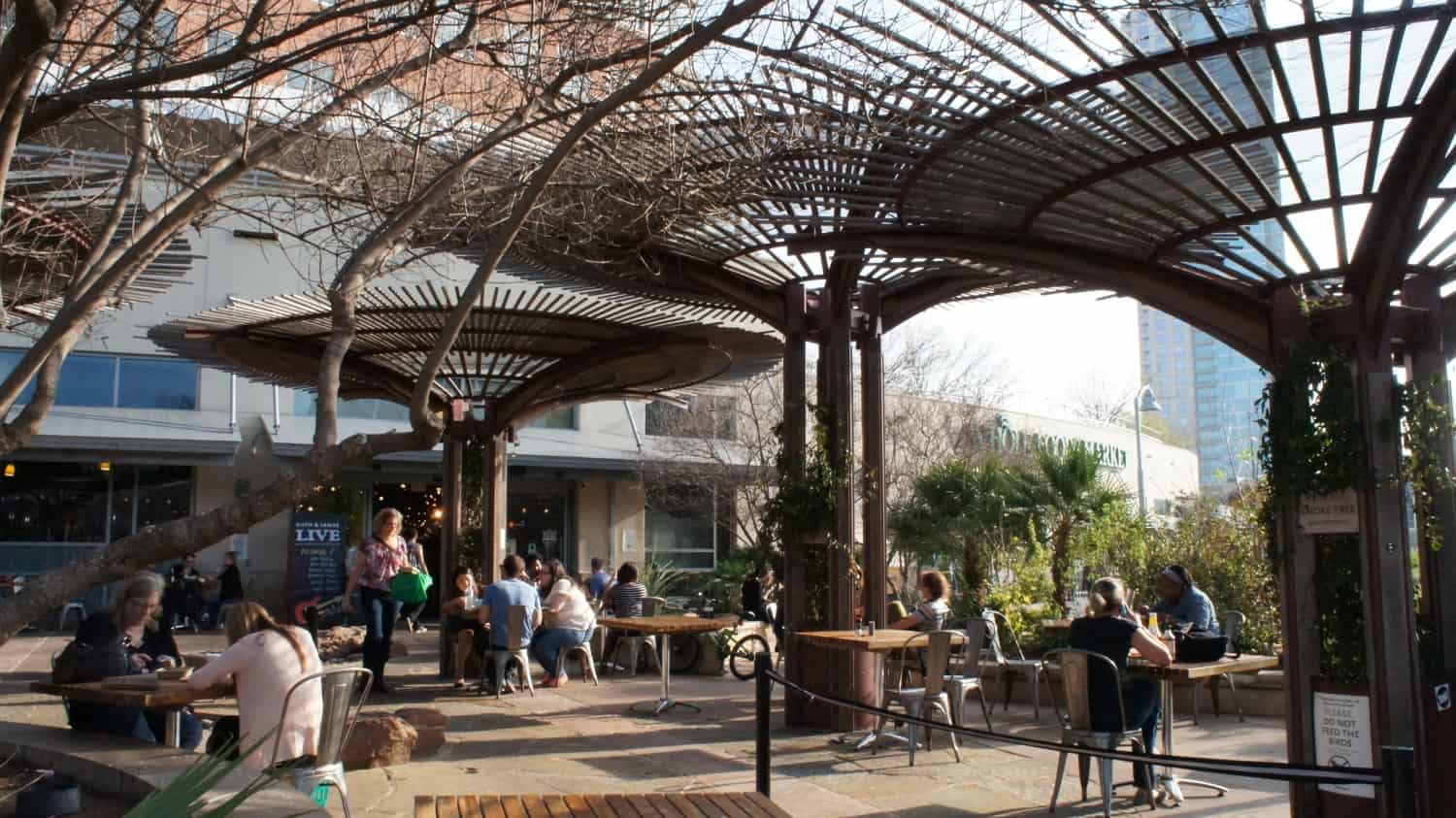 Warehouse District
Austin is known as the "Live Music Capitol of the World", and a good number of music venues are located on Sixth Street. Taking your dog for a concert may be problematic, if the place is crowed. But finding a fantastic place to eat in the Warehouse District isn't! Even in chilly weather, the pet friendly patios are popular – and many are kept toasty with propane heaters.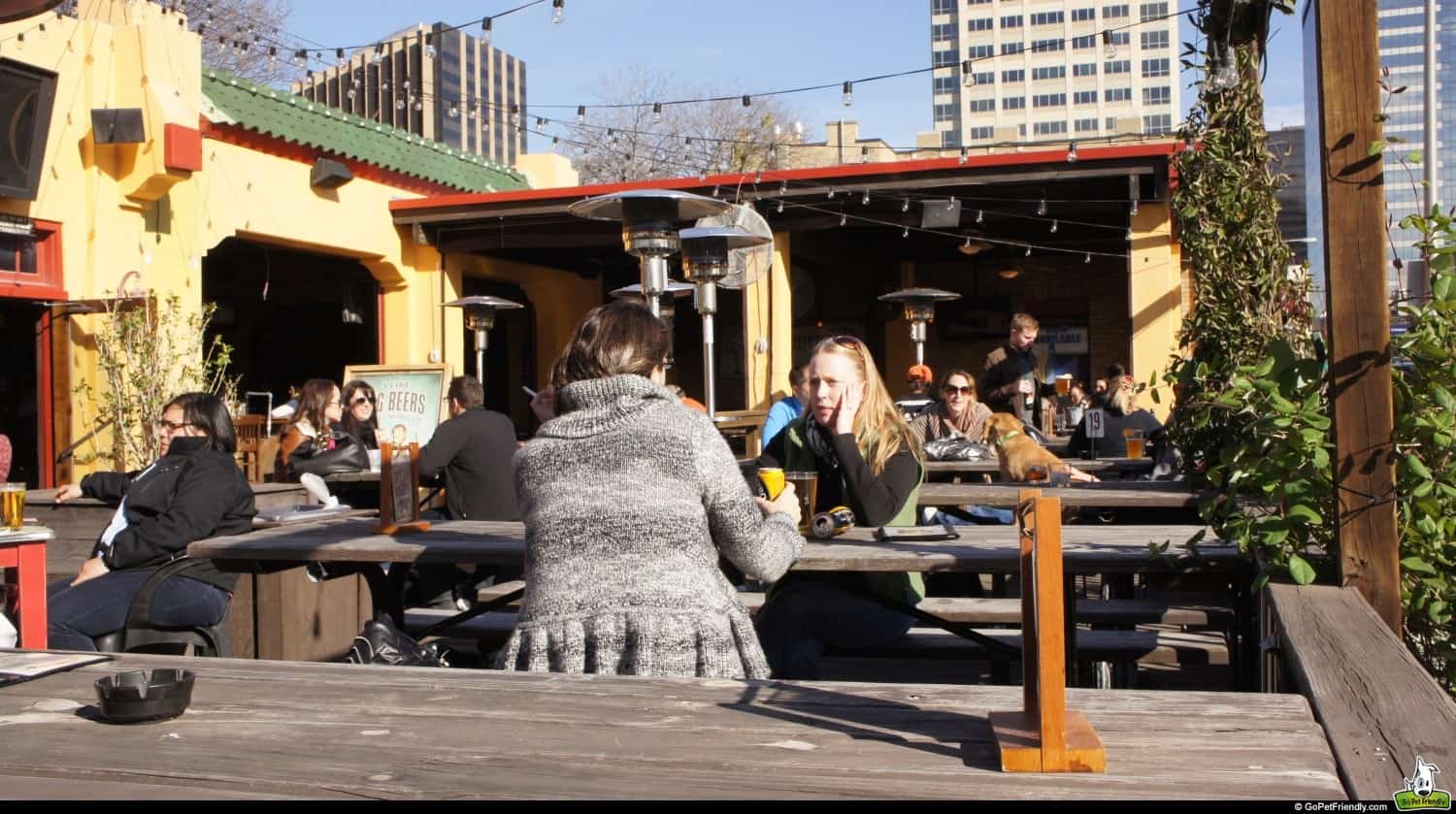 The State Capitol
Located on the northern edge of downtown, the dome of the Capitol will catch your eye from all around Austin. Completed in 1888, it is widely recognized as one of the nation's most distinguished state capitols. It's also the perfect spot to grab a bench for a pet friendly picnic lunch! Be sure to download the self-guided tour of the grounds, which reveals the historical significance of the statues, historic markers, and trees surrounding the building.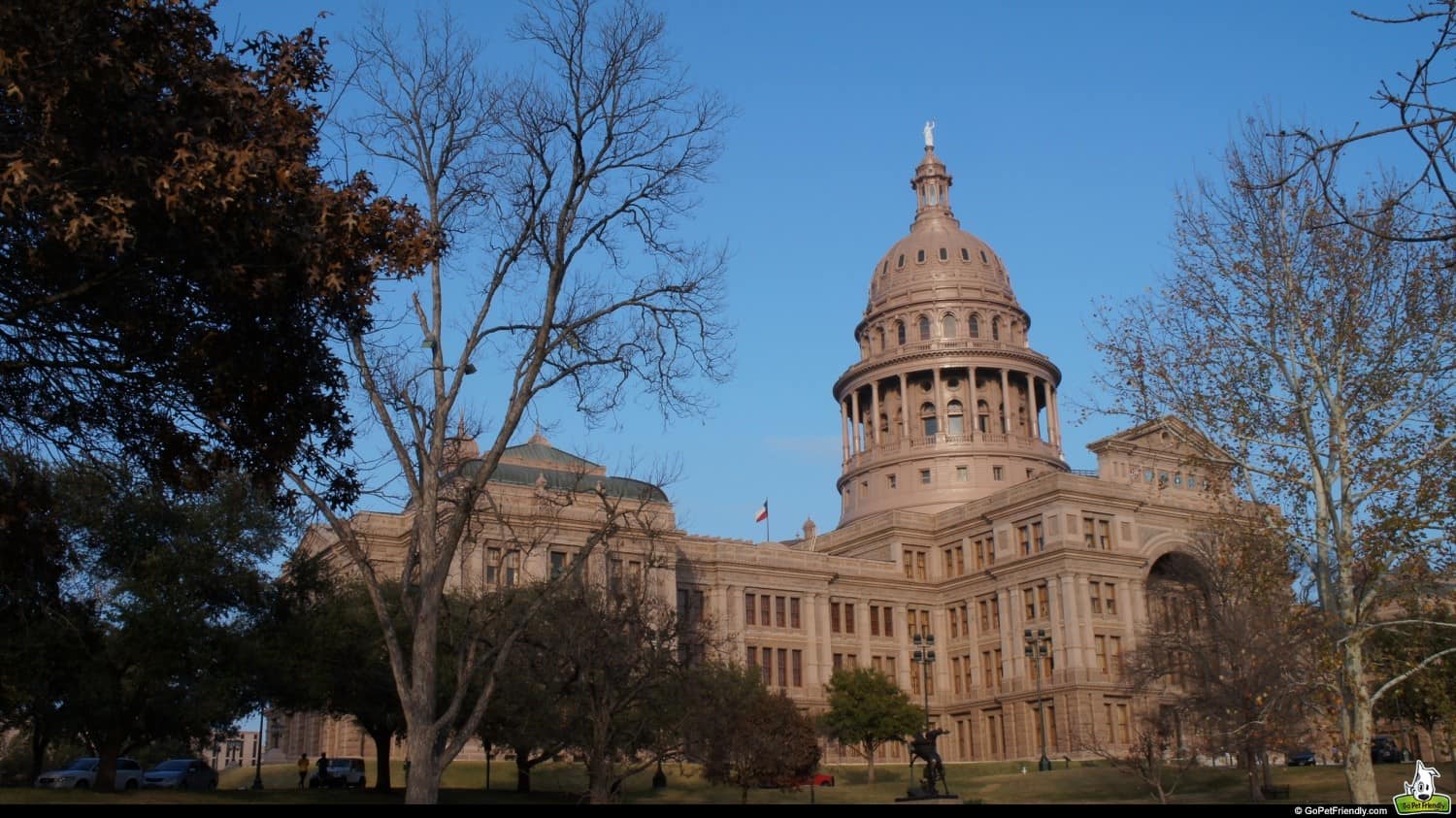 We hope that gives you some good ideas for dog friendly things to do in Austin. If you know of any great pet friendly spots that aren't on our list, please share them in the comments below!
Amazon Affiliate Disclosure: GoPetFriendly.com LLC is a participant in the Amazon Services LLC Associates Program, an affiliate advertising program designed to provide a means for website owners to earn advertising fees by advertising and linking to amazon.com, audible.com, and any other website that may be affiliated with Amazon Service LLC Associates Program. As an Amazon Associate, the owner of this site earns a commission from qualifying purchases.
(Visited 42,335 times, 2 visits today)