When we last left the GoPetFriendly team they were living the high life in Stowe, Vermont. In this episode we see them back in the Winnebago, and off to explore two more of Vermont's gems … the city of Burlington and the Ben and Jerry's ice cream factory.  
After a glowing endorsement by our friend, Peggy Frezon, and a solid showing in our "Best City for Pet Travelers" tournament, we knew our tour of Vermont would include a trip to Burlington. College in Milwaukee followed by five years in Chicago has left me partial to lakeside cities, and Burlington's perch on the banks of Lake Champlain was just too much to resist. And it was even better than we'd imagined.
Burlington's Waterfront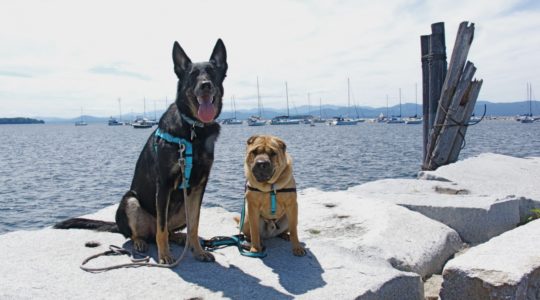 It's clear that Burlington adores it's waterfront dotted with parks, a recreational path, and perfectly placed restaurant balconies for gazing at the view. Picnickers, boaters, and lots of people walking their dogs were out enjoying the gorgeous day.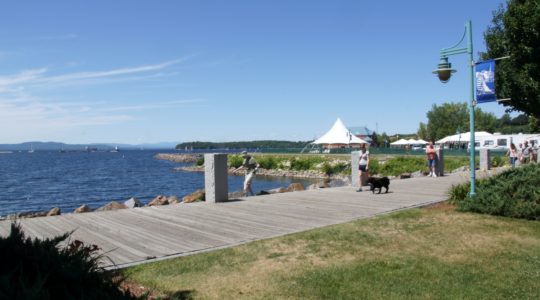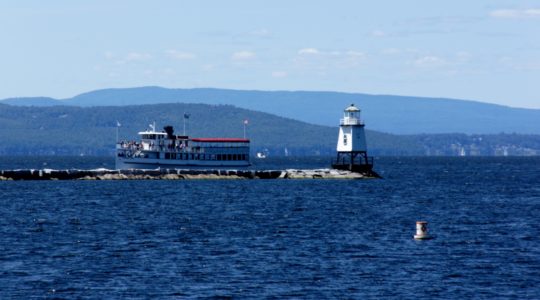 It's a big enough city to find plenty to do, and small enough to be able to walk anywhere. Well, most of us were fine walking around … but Ty had other ideas.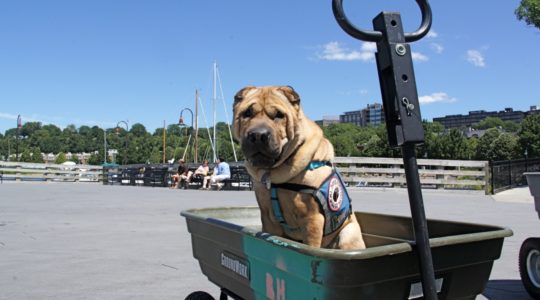 Battery Park's Views
Just up the hill is Battery Park with it's commanding views and interesting history – this was the site of several engagements between land batteries and British warships on Lake Champlain during the War of 1812. It's famous for it's sunset views, but we also found it to be the perfect spot to rest in the shade and drink in the scenery.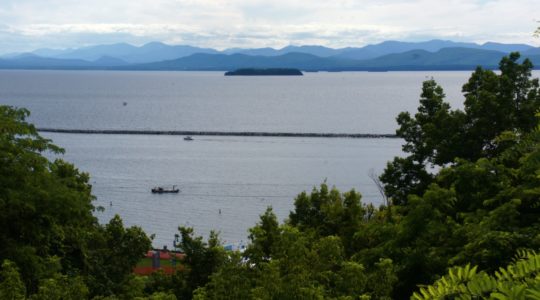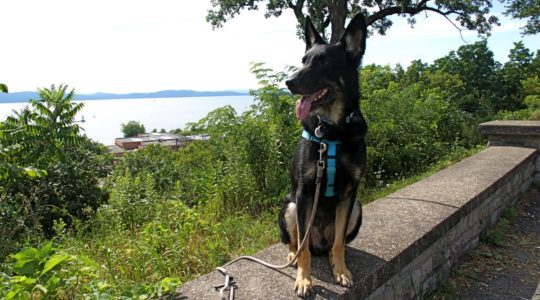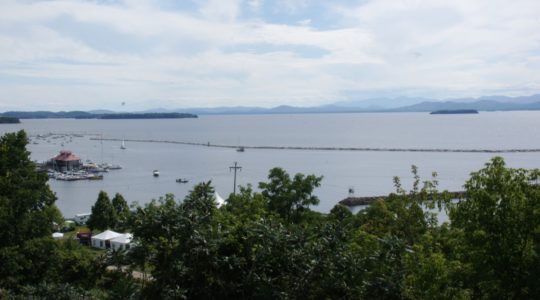 Checking Out Church Street
From the park, Church Street is only a ten minute walk, and you're not going to want to miss this pet friendly pedestrian mall. Many of the stores welcome pets to shop with you – just be sure to ask first – and there were dogs under the tables of most of the eateries. If you're looking for a pet friendly restaurant – this would be the place to start!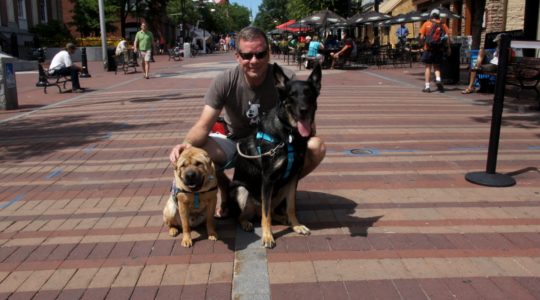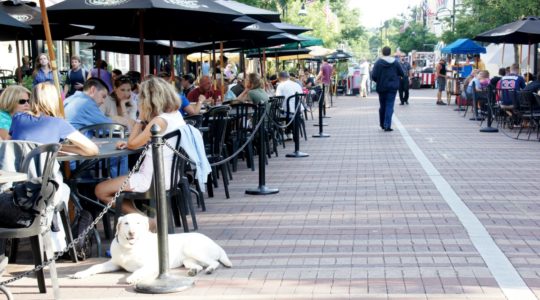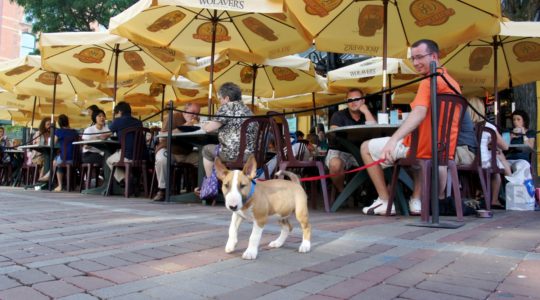 Even if your dog hasn't polished his "sit under the table" skills, you can still head to Church Street for a bite to eat. Look for the locally famous dumpling cart, where delicious steamed dumplings make the perfect snack or light lunch.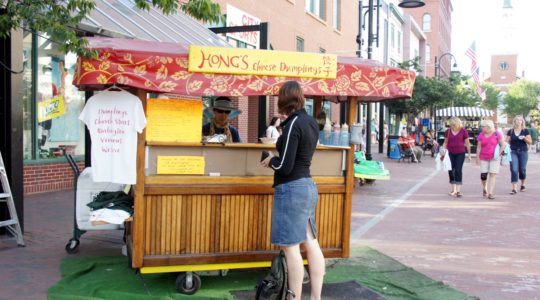 We happened to be in town on a Friday, and as evening rolled around musicians and street performers began setting up along the street. Both dogs and people stopped to enjoy the free shows.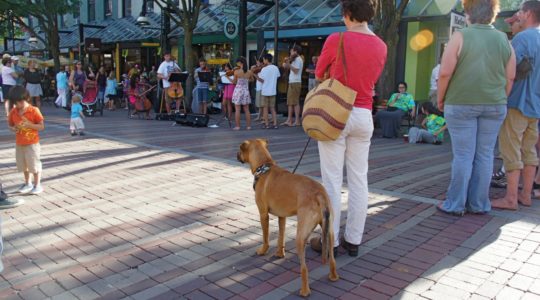 Scattered along Church Street are statues of teddy bears – a tribute to the Vermont Teddy Bear Company, I'm guessing. Ty was thrilled to meet the fishing bear and had visions of tootling around the lake, partaking of that rare delicacy all dogs dream about … drinking from the minnow bucket.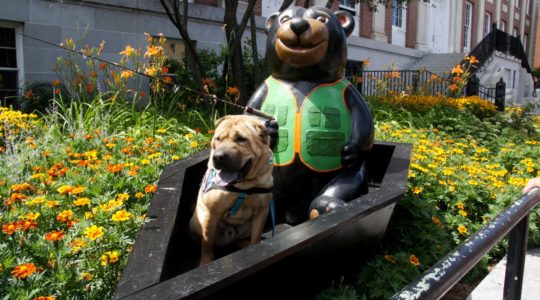 However, this revelation quickly snapped our boy back to reality! Though he's rumored to be a happy, friendly lake monster, Ty has no interest in meeting "Champ."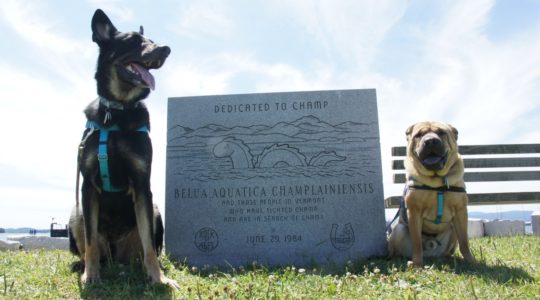 So we took off to pursue another of Ty's favorite things … ice cream!
Ben and Jerry's Factory Tour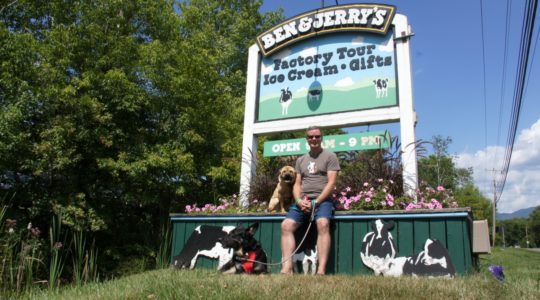 As you head from Burlington toward Stowe, you pass right by the Ben and Jerry's factory tours and gift shop. And what dog wouldn't want to visit here? Of course, dogs can't go on the factory tours, but there's still plenty to do!
They have ice cream …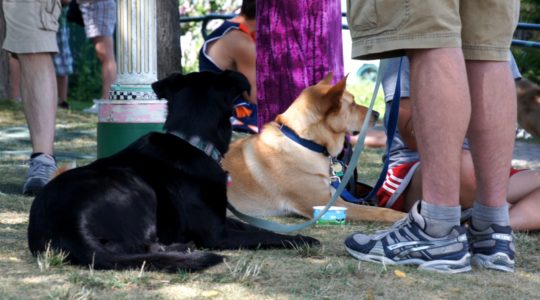 They have cows …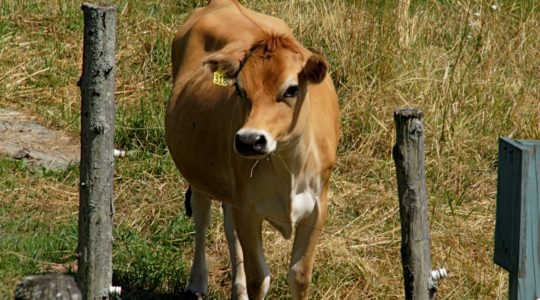 And they have this really cool bus! (Okay, we may find big, colorful vehicles more exciting than most people – but still, this is pretty cool, right?)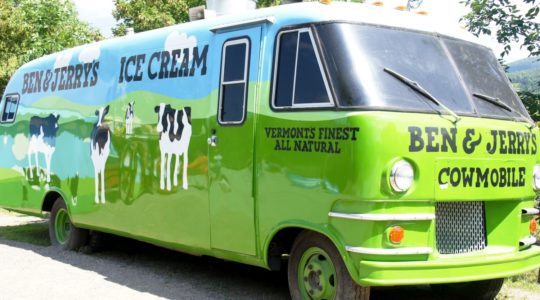 The only drawback is that they also have lines … really long lines to get ice cream!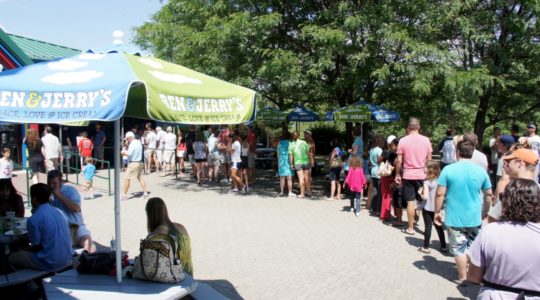 So, we bought a couple of pints in the gift shop and shared them with the boys back in the RV. Peach Cobbler seems to be their favorite!
Planning a pet friendly trip of your own? We'll make it easy:
Pet Friendly Hotels | Pet Friendly Destinations | Pet Friendly Activities
Amazon Affiliate Disclosure: GoPetFriendly.com LLC is a participant in the Amazon Services LLC Associates Program, an affiliate advertising program designed to provide a means for website owners to earn advertising fees by advertising and linking to amazon.com, audible.com, and any other website that may be affiliated with Amazon Service LLC Associates Program. As an Amazon Associate, the owner of this site earns a commission from qualifying purchases.
(Visited 8,784 times, 1 visits today)