Take Paws is a showcase for people having fun with their pets, and sharing YOUR pet travel experiences may be the nudge someone else needs to pack up and head out with their own best friend! Today we're excited to have Stacey Lysejko and her dog, Finlay, here to share their favorite dog friendly hiking spots in Halifax!
***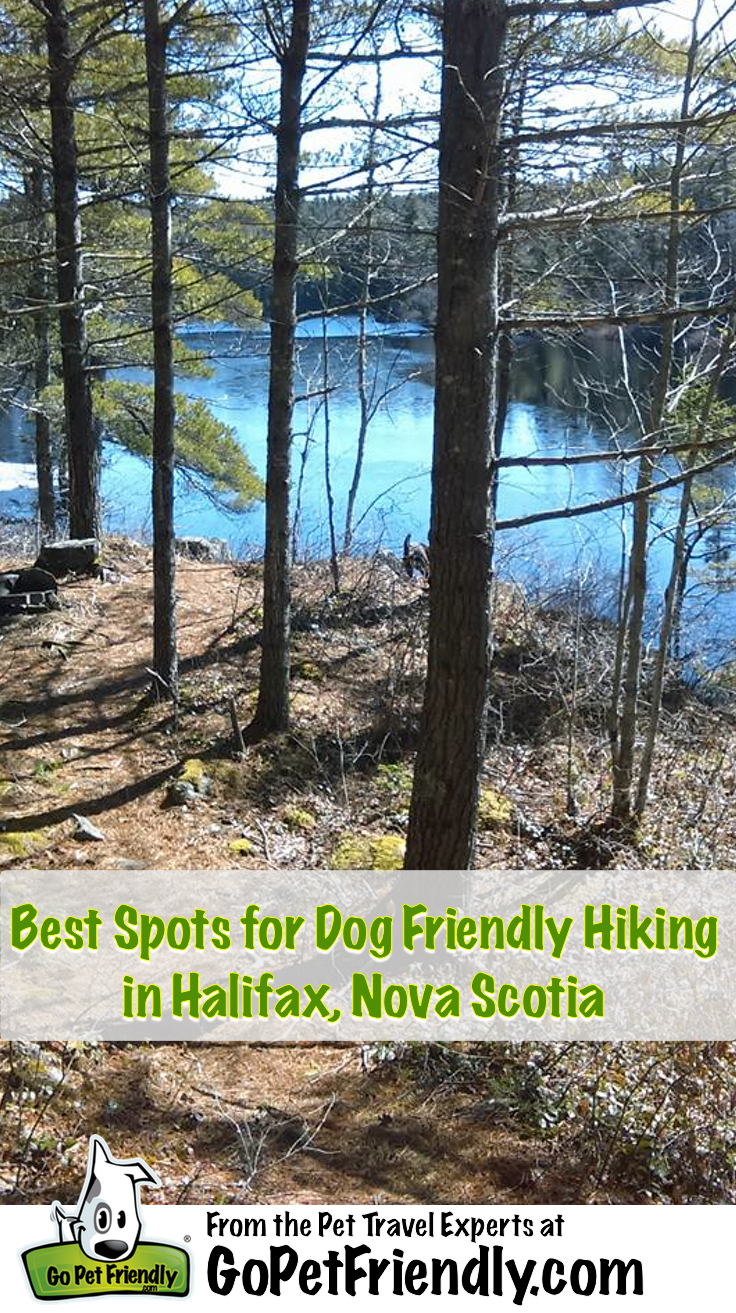 Living in Halifax has given us the chance to thoroughly explore its dog friendly parks, and today we're giving you the inside scoop on some of our favorite spots for dog walks!
Long Lake Provincial Park
Just a 15 minute drive from downtown, Long Lake Provincial Park is an urban gem. We've been coming here since Finlay was a puppy, and there is an excellent network of trails with plenty of dog (and people) swimming spots. Most of the trails are unmarked, but in April 2016 a large, wide gravel path named the Lakeview Trail was built. It's a 5 km loop around Witherod Lake for you and your furry friend to enjoy.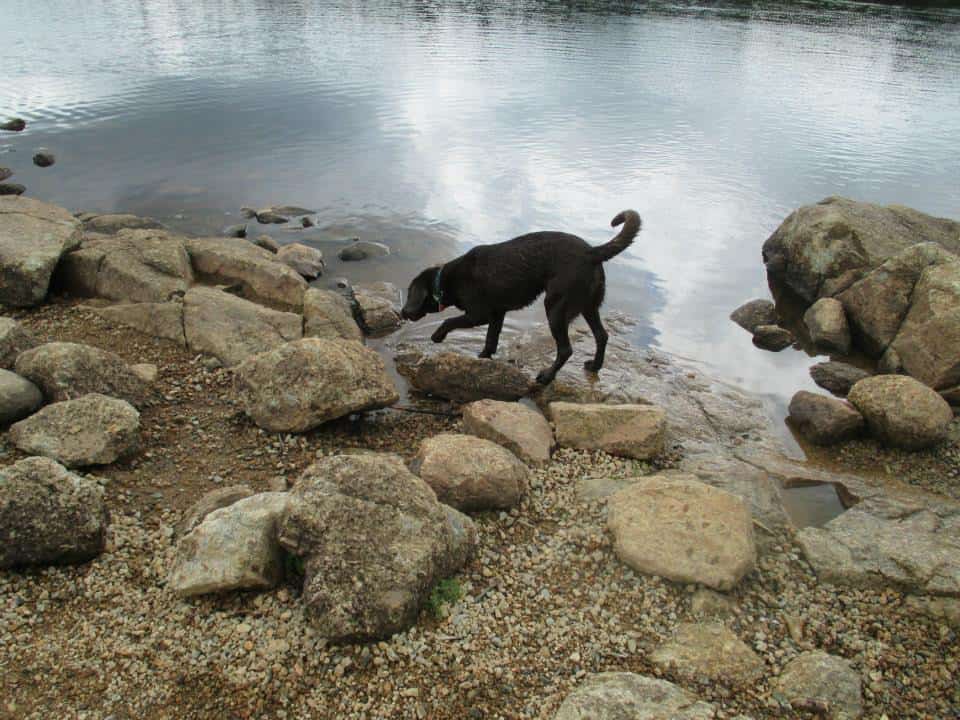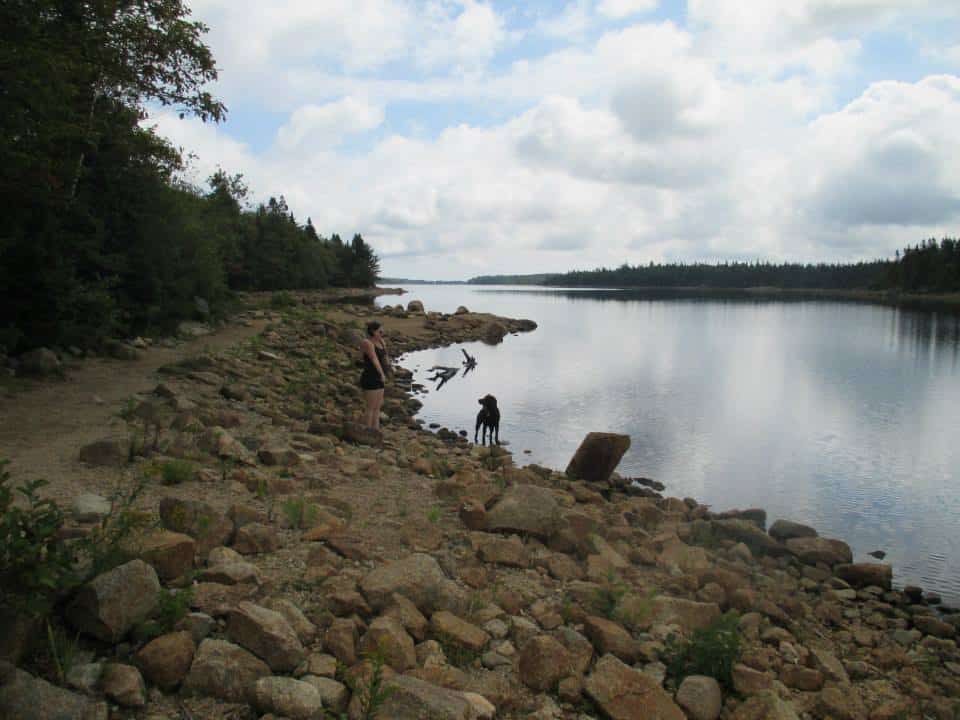 Rainbow Haven Beach (Lawrencetown)
Rainbow Haven Beach is 18 km east of Halifax, and is a sand-and-cobble beach with boardwalks and trails. This is a piping plover protected area, so ensure your dog is on-leash and doesn't disturb the marsh grass areas where the birds nest. Also, take care in the water because this is a tidal channel and strong currents develop.
Blue Mountain Wilderness Area (Kearney Lake)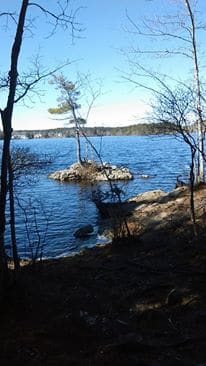 Blue Mountain can be a bit tricky to find if you're not a local, so follow Google maps! The half-hour drive is well worth your time for the tons of trails, plethora of hidden lakes, and good mix of hills and flat terrain to explore. We use the entrance beside the Aquatic Club on Kearney Lake, where the main beach is not dog friendly, but you pup will find plenty of other swimming spots during your hike.
Point Pleasant Park (Downtown Halifax)
Located on the southern tip of the Halifax peninsula, large areas of this popular park are designated off-leash areas, though they're not clearly marked. Dogs are not allowed on Sailors Memorial Way after 10am and need to be on a leash along Cambridge Drive, from the upper parking lot to the Martello Tower. At the western entrance, Tower Road at Point Pleasant Drive, a large map shows all walkways and points of interest, including a Martello Tower and the ruins of several forts.
Hemlock Ravine Park (Bedford)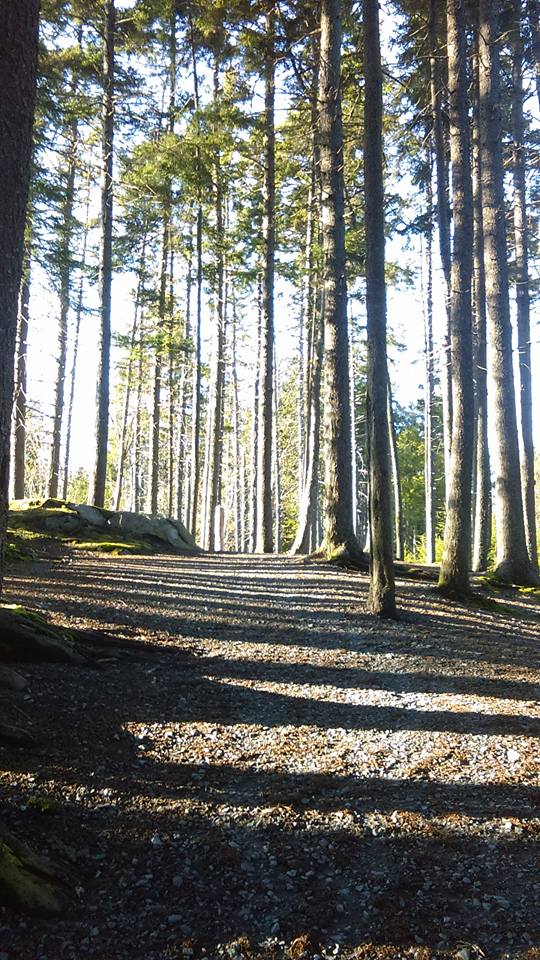 Located 14 km north of Halifax on the Bedford Highway, this is a 200-acre park that's popular with lots of dog lovers. The main trails are three interconnected loops of around 1 km each. From the trailhead you'll pass right by a heart-shaped duck pond that was originally built by Prince Edward and later re-shaped into a heart by his grandson to commemorate the 27 years Prince Edward spent here with Julie St. Laurent.
The back half of the park is the off-leash zone, but you'll find that many people have their dogs off leash throughout the park. This is our go-to spot when we only have 20-40 minutes to walk, because Finlay can tear around and burn off some energy quickly. (The only garbage cans for waste bags are near the entrance and at the first trail fork.)
Crystal Crescent Beach Provincial Park
About 30 km south of Halifax, Crystal Crescent Beach is a very popular beach and the trailhead for a popular 10 km hike around Pennant Point. The trails here are on-leash and pass three small white sand beaches. To avoid any surprises, be aware that the third beach is sometimes occupied by nude beach goers.
Continuing on the trail for a longer hike will take you through the woods for a couple of kilometers, and this area is often soggy.  Another option is to hike up to a point between Blackberry Cove and Pennant Point Cove and take the trail heading inland – eventually this rejoins the first part of the trail. But the easiest option is to hike out as far as you want and then double back.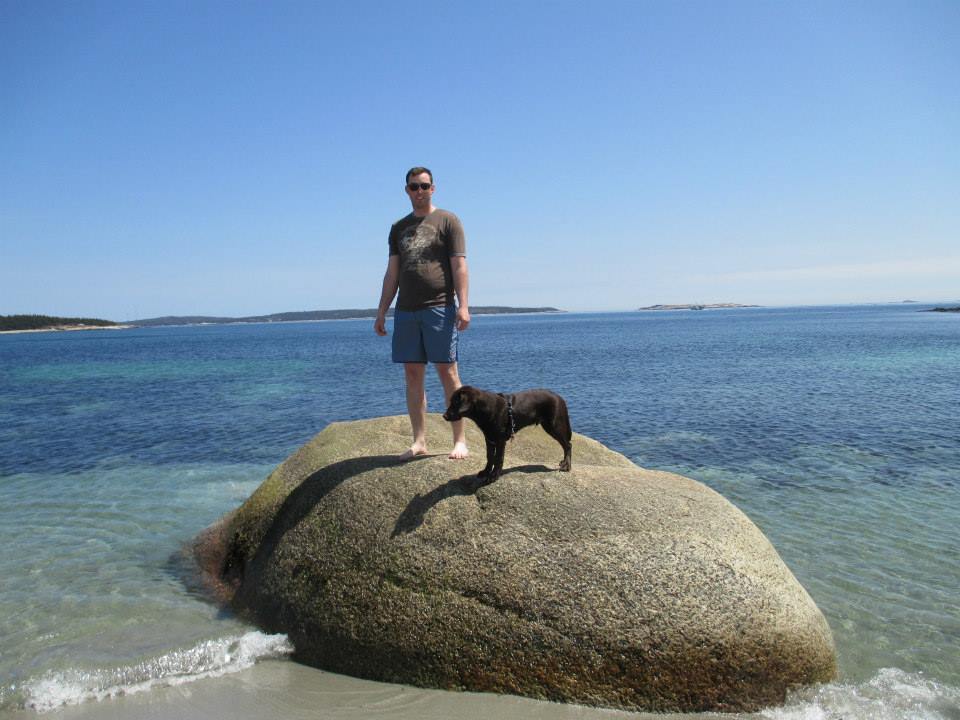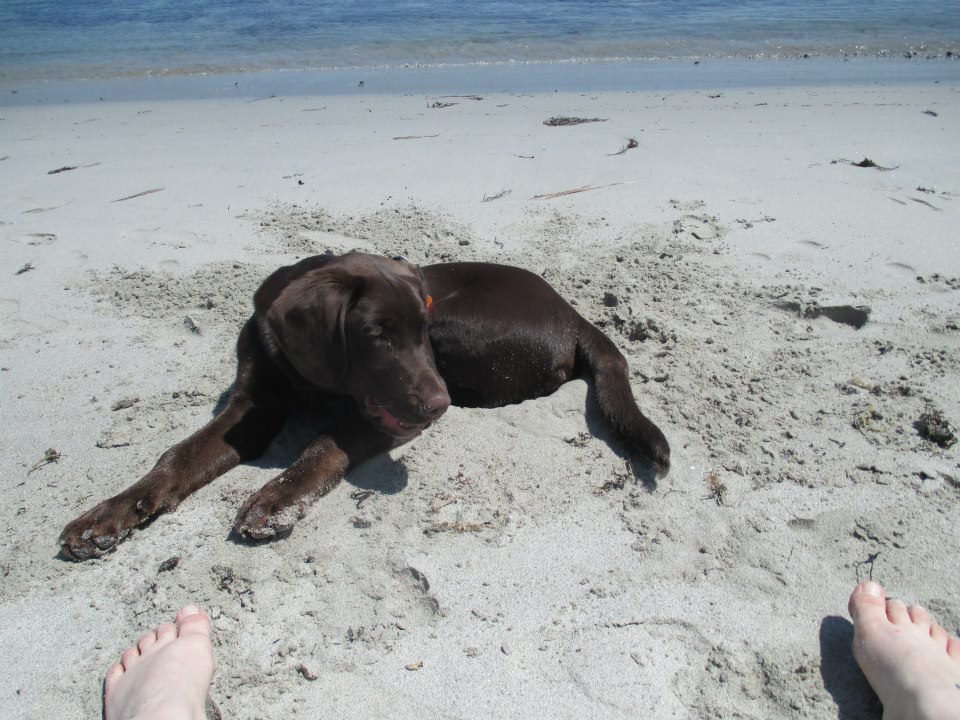 Bayswater Beach Provincial Park
Located south of Halifax, the scenic hour-long drive to Bayswater Beach Provincial Park follows the coast line and passes many cute artisan shops and cafés along the way, making it an excellent day trip. Bayswater is a gorgeous, white sand beach and picnic area with views of the open ocean. There are no signs posted about leashing bylaws and everyone we encountered welcomed Finlay. We found there was enough space on this beach to give everyone their own little section with little disturbance.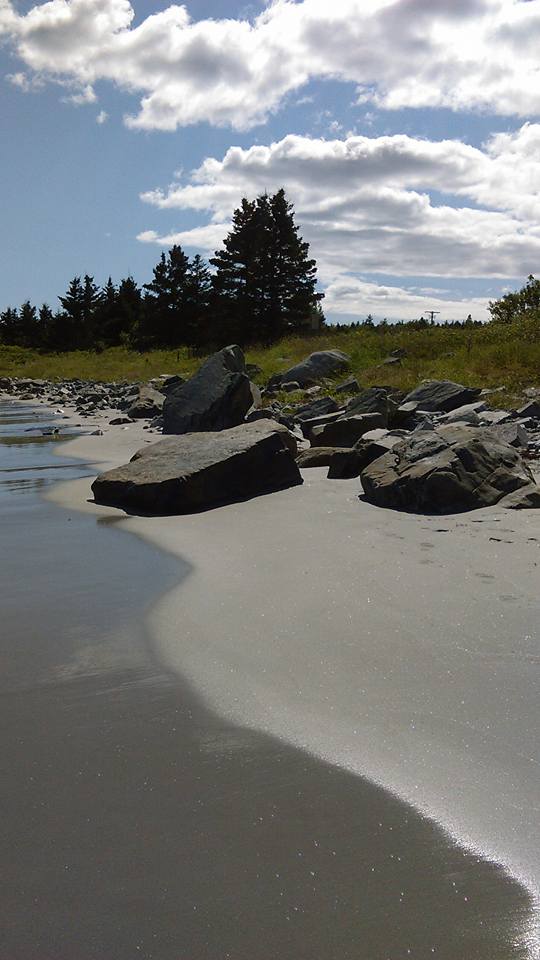 Unique Accommodations
If you're looking for a place to stay in Halifax, consider the Best Western Plus – Chocolate Lake. The highlight of our stay here was meeting Cocoa Bean, the Chocolate Lab, who greeted the hotel's two- and four-legged guests. She played with the other dogs, and took willing participants down to the lake for a swim. Cocoa Bean has her very own Facebook page for all her friends, and while she retired this summer, a new hotel ambassador will surely be joining the team soon!
More Dog Friendly Hiking and Off-Leash Park Information
If you're heading to the province, you may also want to check out the Facebook group, "Hiking with dogs in Nova Scotia" for more suggestions. And if your dog's itching to run around off leash, the Halifax web page has more information for you.
About the Author: Stacey Lysejko is a dog lover who shares her life with her Chocolate Lab, Finlay. Stacey and Finlay live in the spectacular city of Victoria, British Columbia. The copyright on all photos in this post belong to Stacey.
Amazon Affiliate Disclosure: GoPetFriendly.com LLC is a participant in the Amazon Services LLC Associates Program, an affiliate advertising program designed to provide a means for website owners to earn advertising fees by advertising and linking to amazon.com, audible.com, and any other website that may be affiliated with Amazon Service LLC Associates Program. As an Amazon Associate, the owner of this site earns a commission from qualifying purchases.
(Visited 4,015 times, 1 visits today)