A crash tested crate or carrier is the safest way to travel with your dog or cat. But most dog crates and cat carriers would not protect your pet in an accident. Here are a few that can.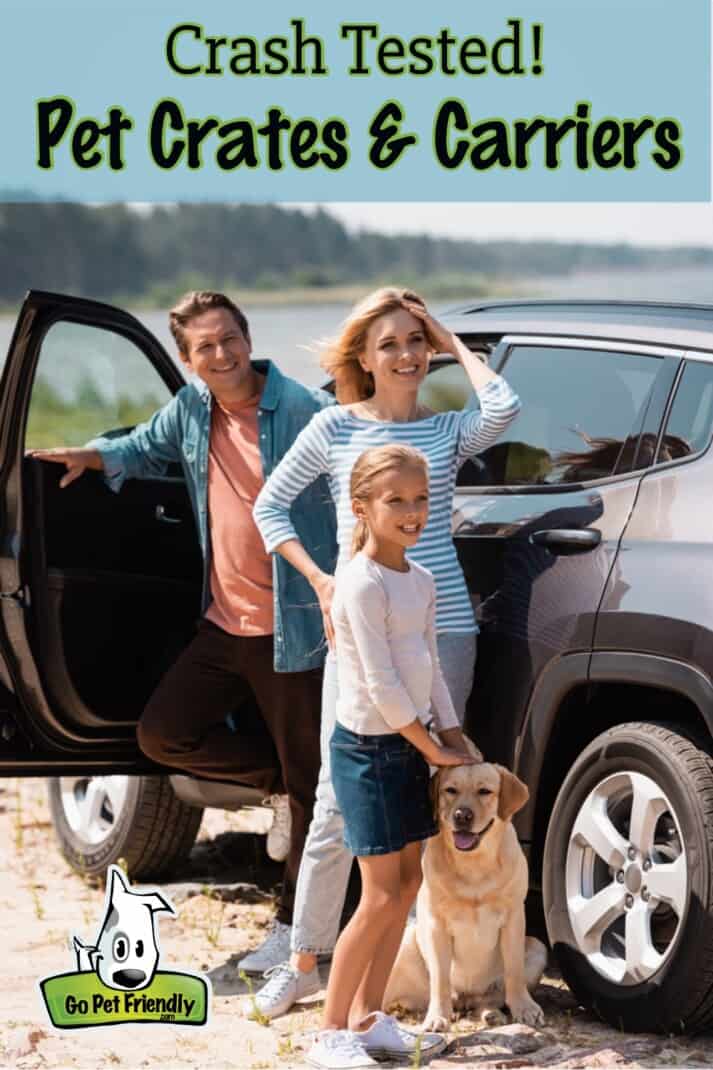 What Is Crash Testing?
An accident is the worst way to learn if your pet carrier or crate is safe. Luckily, the Center for Pet Safety (CPS) crash tests carriers and crates for you.
They simulate the conditions of an accident (and no, they do not use live dogs or cats in their tests) to see how the crates and carriers perform. Those that provide the best protection are certified. CPS provides videos and test results on their website.
While child safety seats are regulated, the United States has no crash-test standards for pet car carriers. Pet product makers may claim they tested a product. But that doesn't mean it's actually safe. Or that it would protect your pet in an accident. That's why you need to view the test results for yourself.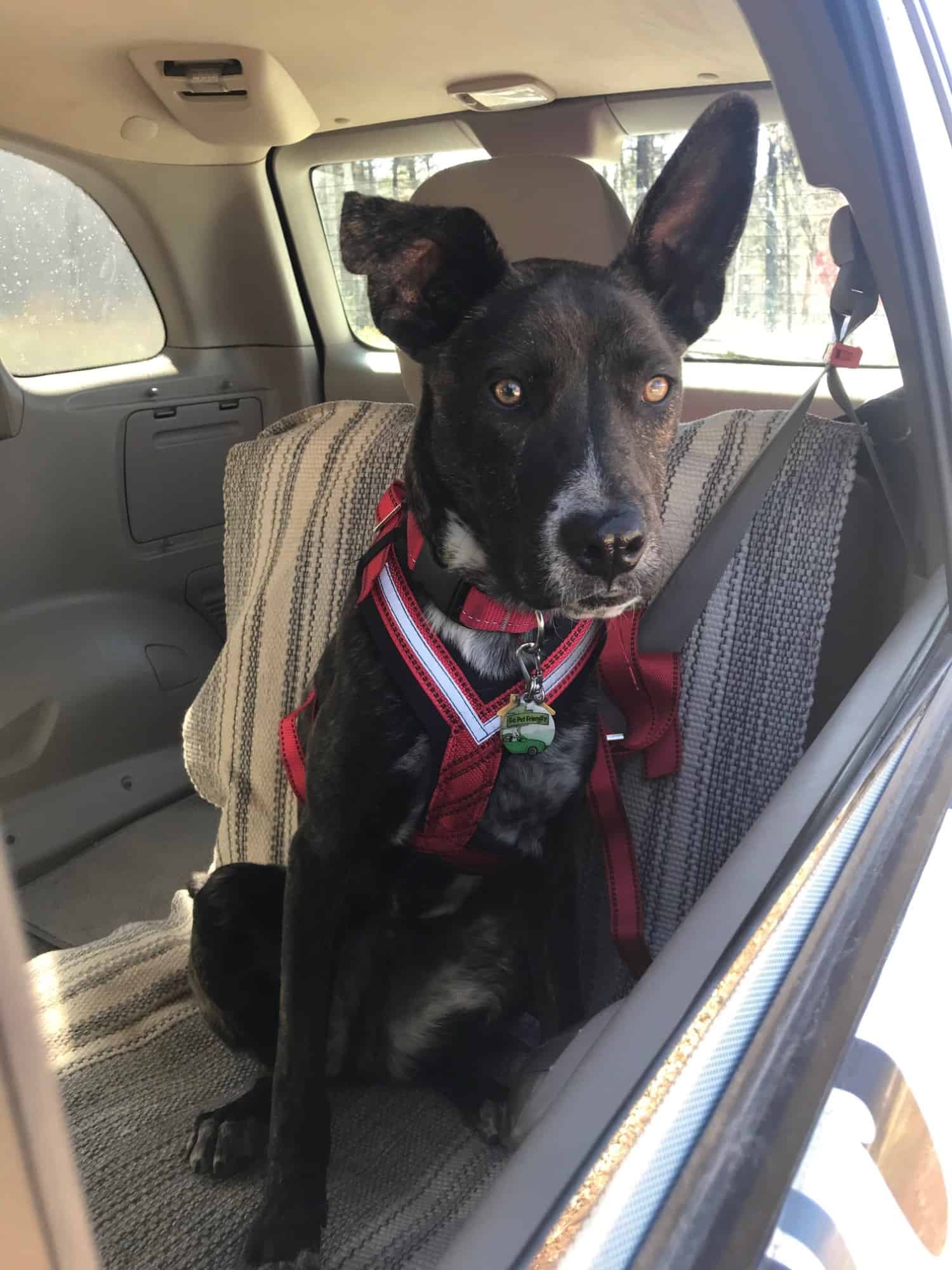 Why Crash Tested Crates Are Important
People think most about safety when they're taking a long trip. But whether you're headed to the vet across town or taking a cross-country road trip, a protective crate or carrier will protect you and your pet.
A restrained pet distracts you less than one climbing all over the car. And the most survivable accident is the one that doesn't happen at all.
But anything loose in a car that's in a crash becomes a dangerous projectile. And believe me, fur does not soften the blow.
If you get hit going 50 miles per hours, your unrestrained 10-pound pet becomes 500 pounds of projectile force. For your 60-pound dog, that force could exceed 3,000 pounds!
Some states even require you to restrain your pet in your car. And even in states that don't have pet restraint laws, a police officer could still ticket you for distracted driving—especially if you cause a collision.
With all this in mind, it's vital that the crash-tested dog carrier or crate you use keeps your pet in place.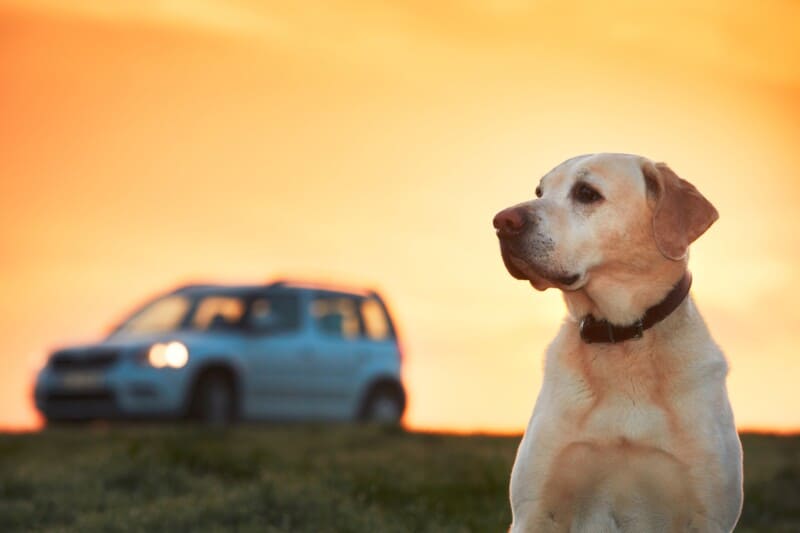 The Difference Between Carriers And Crates
So we keep referring to carriers and crates. What's the difference?
According to the CPS, a crate is restrained in the back of a van or SUV. A carrier sits on the back seat. To receive certification, carriers and crates must both attach securely to the car. For a carrier, the attachment point is usually a seat belt.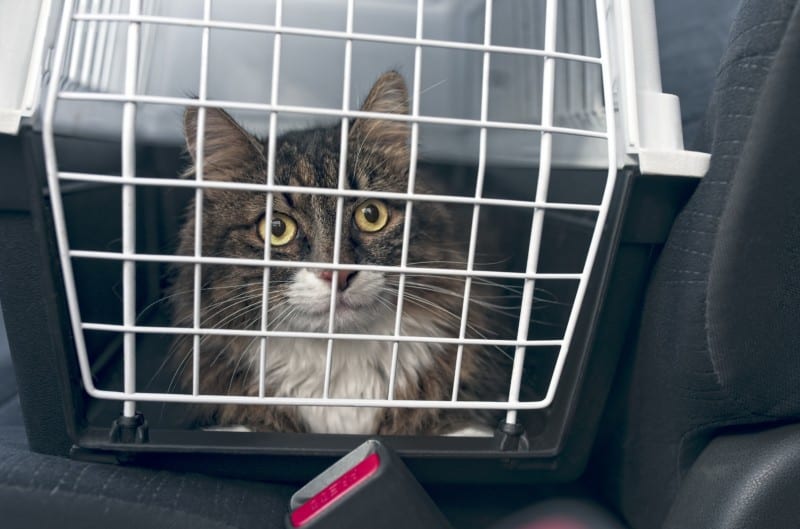 Crash Tested Crates and Carriers
The CPS provides ongoing tests and certifications for crates, carriers, and car harnesses. Below you'll find a list of the crates and carriers that have been tested and certified by the CPS as of the date of this post.
Keep in mind that CPS can revoke a company's certification. And pet product manufacturers stop making models or go out of business. So check the CPS website before you buy your dog or cat's travel home.
Crash Tested Carriers
Only five pet carriers are currently certified by CPS.
You can watch the videos and read the results of all the crash tested pet carriers by clicking the name link for each product. 
CPS tested the Away Pet Carrier in January 2020 and gave it a 5-star rating. It is certified for pets up to 18 pounds.
Away is unusual for being a company best known for its luggage, not pet products.
This stylish pet bag is airline-approved and comes in black or a grayish blue. It has mesh for ventilation. And it includes pockets for little extras as well as the ability to attach it to your rolling suitcase.
You can buy the Away Pet Carrier directly from AwayTravel.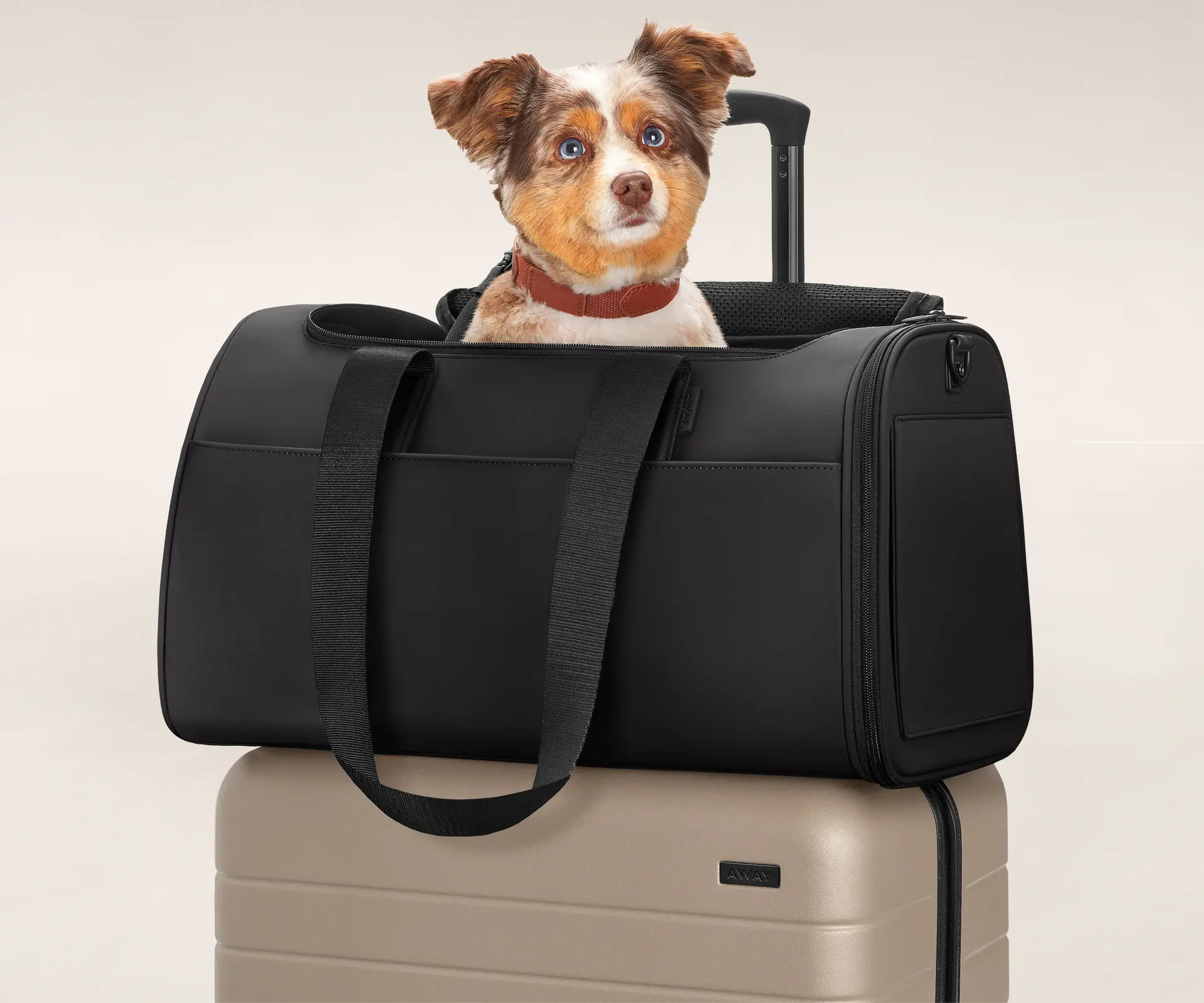 Tested in October 2021, the Diggs Passenger Carrier got a 5-star rating from the CPS. The rating applies to pets up to 18 pounds.
Airline-friendly, this unusual bag also offers made-to-fit pee pads. And it has a side zipper for cleaning up accidents on the go.
At 4.5 pounds, it is a little heavier than some of the other carriers. So you'll want to make sure you meet airline pet requirements before you fly with your pet.
The bag comes in limited colors and you can buy it directly from Diggs or Amazon (affiliate link).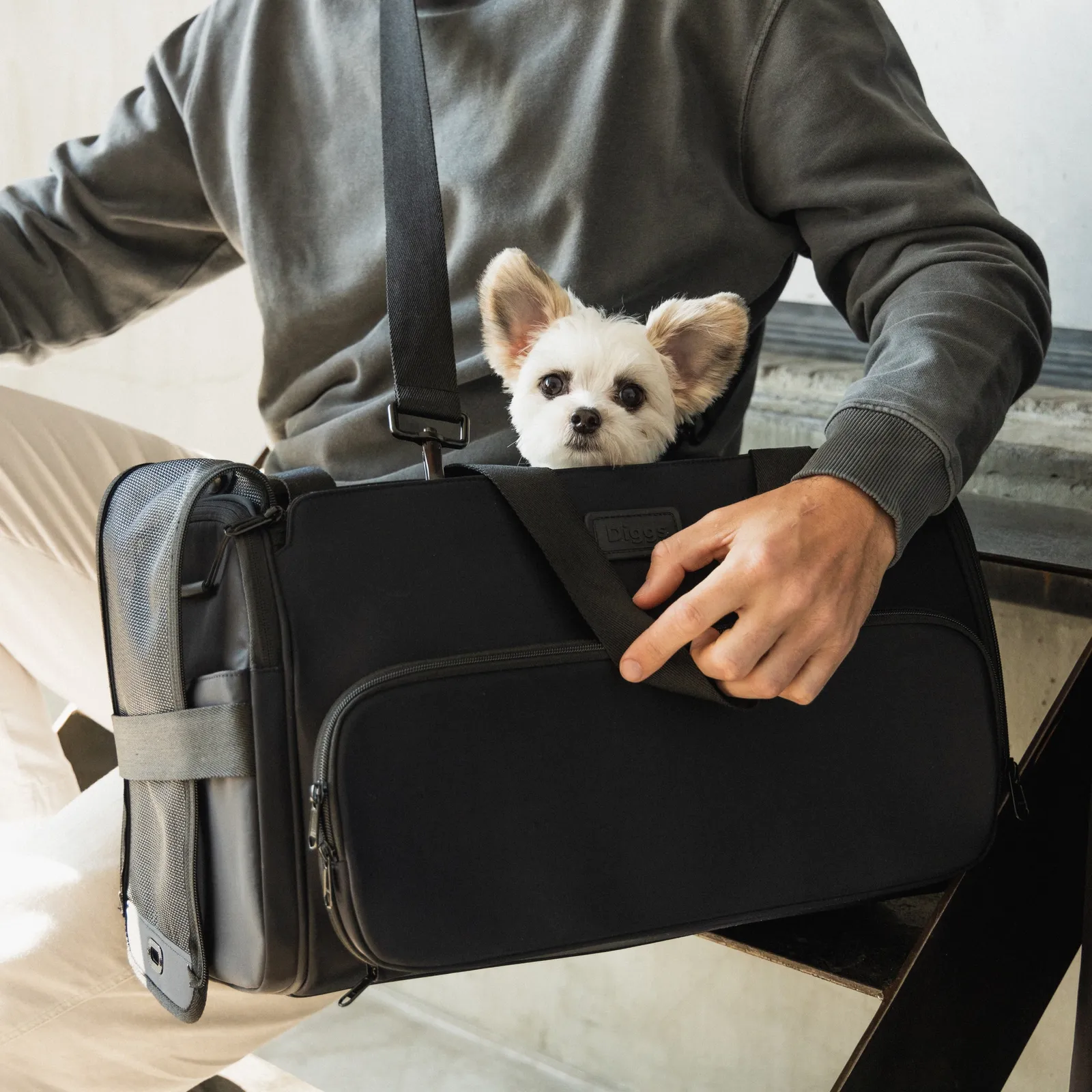 Gunner is the only kennel to receive certification as a carrier (up to 30 pounds) and a crate (for larger dogs).
CPS tested the crate in June of 2017. They note that the winter door option does not meet the certification standards.
Gunner makes heavy-duty crates that are popular with people who show and compete with their dogs.
You can buy them directly from Gunner.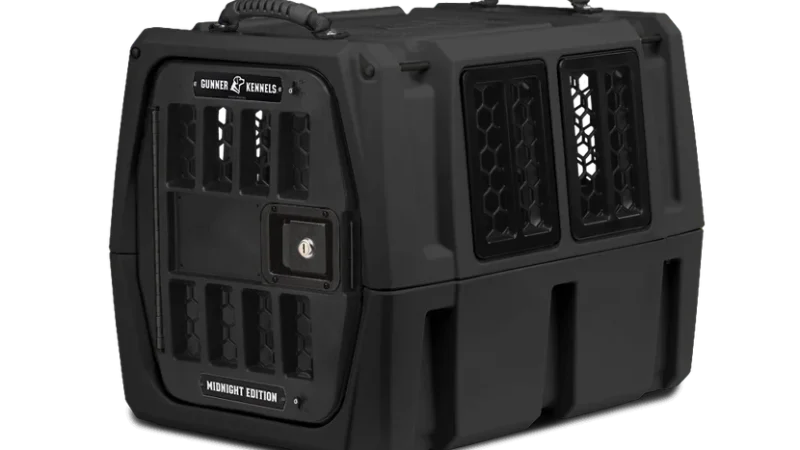 CPS certified the Paravel Cabana Carrier for pets up to 20 pounds in April 2022.
The Cabana Carrier is an attractive option for someone who wants a safe and stylish carrier. And an extra bonus—they used post-consumer waste plastics to make their products.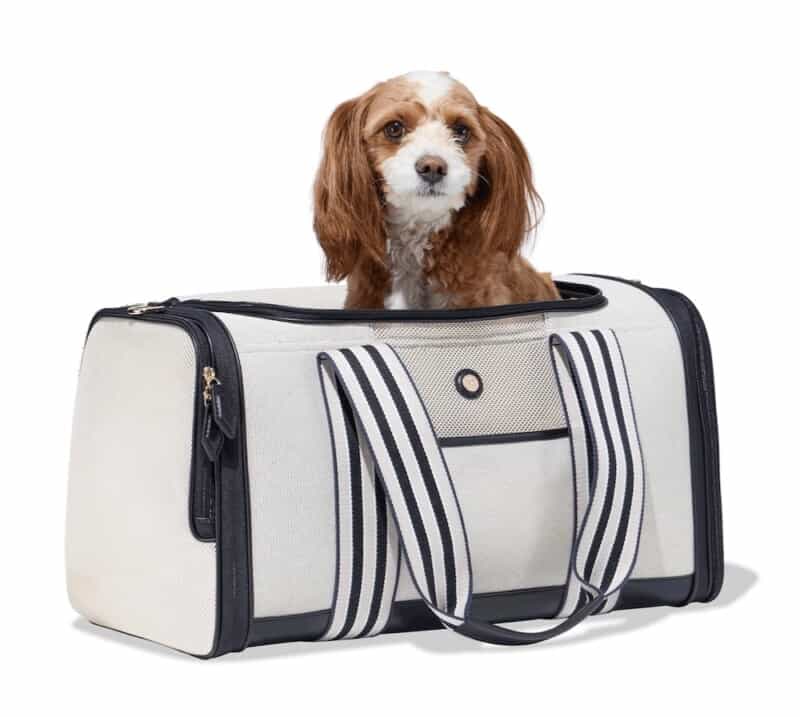 This carrier is beige but comes with four color options for the strap and trim. And one bonus feature is that it folds flat when you're not using it.
You can buy the Cabana Carrier from Paravel or on Amazon (affiliate link).
Sleepypod was the first company to be certified by CPS. As result of early tests, Sleepypod added connections to make their carrier even more secure.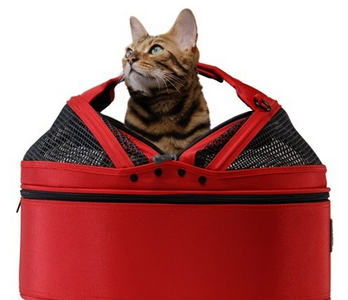 The Sleepypod Mobile Pet Bed comes in a wide range of fashionable colors. You can also choose from additional accessories, including an ultra-plush liner, an electric warming kit, and a zip-on mesh topper.
You can buy the Sleepypod Mobile Pet bed directly from Sleepypod or on Amazon (affiliate link).
Crash Tested Crates
Five crates made by 3 manufacturers are designated top performers by the Center for Pet Safety (CPS).
Crates are far more utilitarian than carriers for small dogs and cats. So you won't find fashion colors or comfy features.
You can watch the videos and read the results of all the crash tested pet crates by clicking the linked product names.
Gunner Kennels
Gunner makes three kennels that have been certified by the CPS. The Gunner Kennel G1 Small is rated for up to 30 pounds. (This crate was also tested as a carrier on the backseat.) The Gunner Kennel G1 Medium is rated for up to 45 pounds, and the Gunner Kennel G1 Intermediate is rated for up to 75 pounds.
All four anchor straps must be used according to the manufacturer's instructions to meet the certification conditions.
You can buy these kennels on the Gunner website.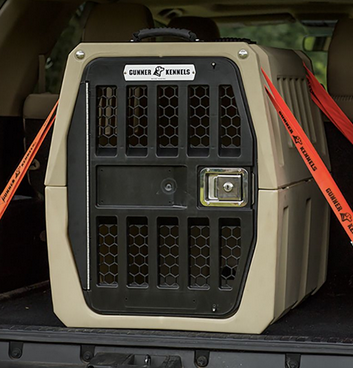 Lucky Duck Kennels
The CPS has certified two travel crates made by Lucky Duck. The Lucky Kennel – Intermediate is rated for pets up to 75 pounds. And the Lucky Kennel – Large is rated up to 110 pounds.
Note that the large crate has an option for a metal door for airline travel. This option is not included in the safety certification.
You can buy Lucky Kennels on the Lucky Duck website or at many outdoor stores.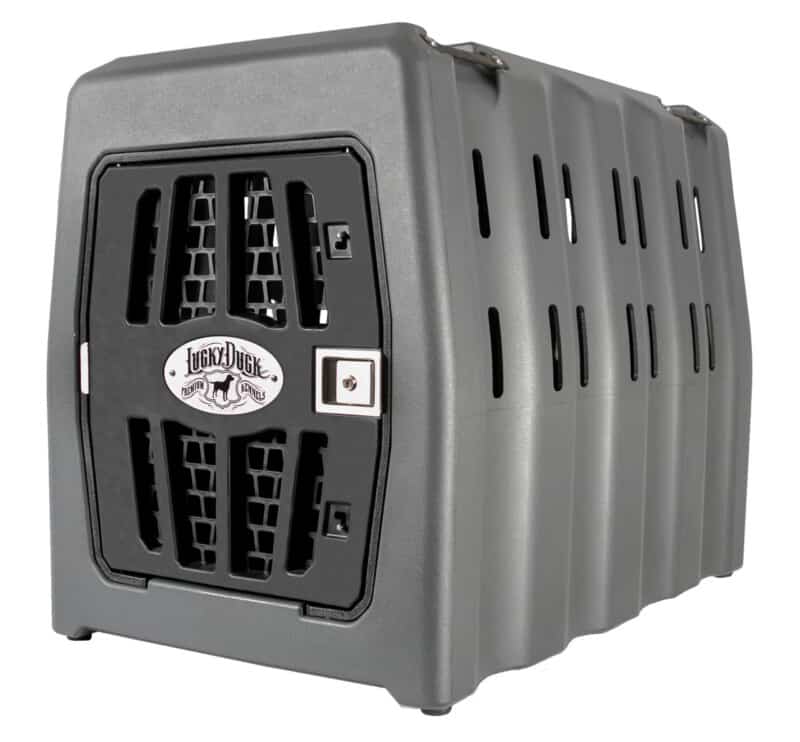 Rock Creek Crates
Rock Creek Crate's Medium Aluminum Kennel has been certified by the CPS and is rated to 50 pounds.
The crate that passed the certification test was equipped with secondary door bolts and the strength-rated anchor straps which are options you can purchase from the manufacturer.
You can buy this crate on the Rock Creek website.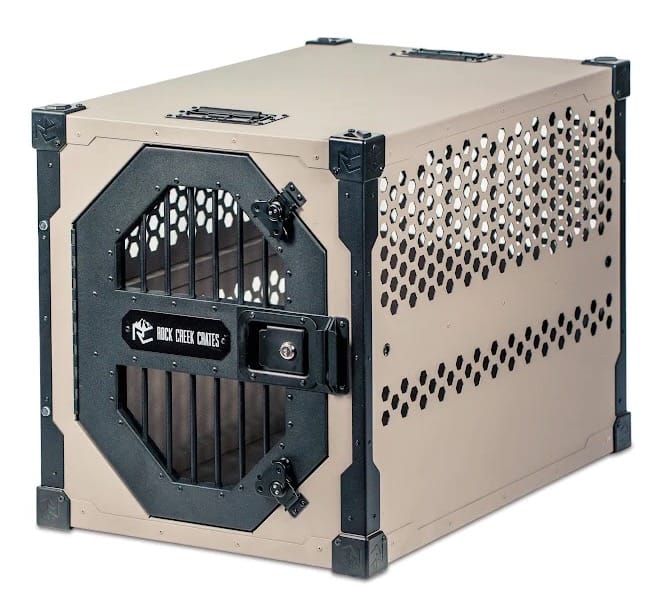 Help Your Pet Like Their Crash Tested Carrier or Crate
Don't wait until the week of your big trip and assume your pet will be happy riding in their carrier or crate. Especially if they're not used to one.
Help your dog or cat acclimate to the crate or carrier by keeping it around the house. Toss treats in and allow them to explore it on their own. Make sure you allow them to leave when they wish as well.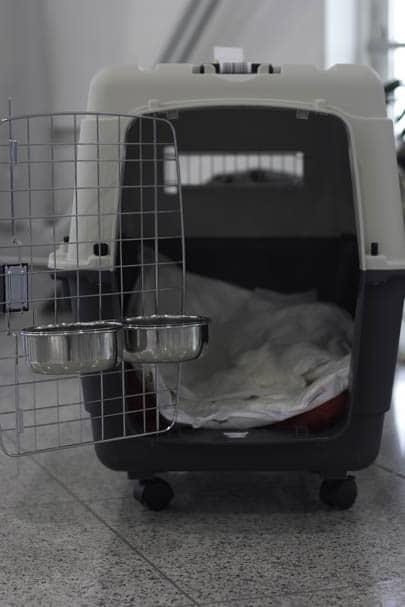 As your pet becomes more comfortable, practice moving the latch and gently closing the door all while providing high-value treats.
Slowly increase the time your pet spends in the carrier or crate. And move it to different places in the house. Then outside. And eventually into the car.
When your pet is comfortable, try a short drive around the block.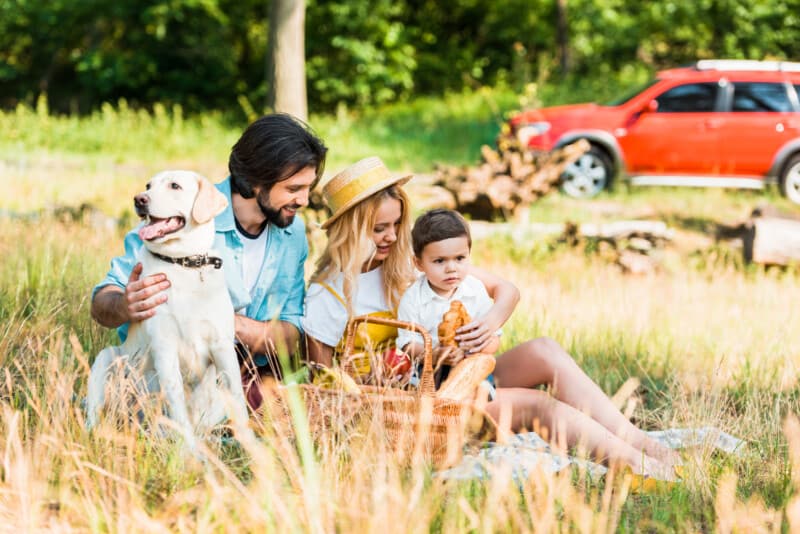 Keep building the length of your trips, making sure the destinations are always "happy places" like the dog park or visiting their favorite person or furry friend.
In no time, your pet will be happy traveling in style in their crash tested carrier or crate. And you'll be happy knowing they are safe!
Amazon Affiliate Disclosure: GoPetFriendly.com LLC is a participant in the Amazon Services LLC Associates Program, an affiliate advertising program designed to provide a means for website owners to earn advertising fees by advertising and linking to amazon.com, audible.com, and any other website that may be affiliated with Amazon Service LLC Associates Program. As an Amazon Associate, the owner of this site earns a commission from qualifying purchases.
(Visited 10,129 times, 9 visits today)