There are certainly plenty of dog friendly activities in Durango to keep you busy, but while you're in the neighborhood, there are a few day trips you might want to check out as well. Head off in any direction, and it's likely you won't be disappointed with what you find. We spent a few days exploring the surrounding area and here are a few of our favorites …
Mesa Verde National Park
A thirty-five mile drive through the mountains to the west of Durango is the most striking national park we've visited, Mesa Verde. Unfortunately, this is another in our park system that doesn't allow pets on any of the trails … but you'll never have another opportunity to see these ancient cliff dwellings where Ancestral Puebloans lived hundreds of years ago. Even though you'll be relegated to the paved surfaces with your dog, it's still worth visiting.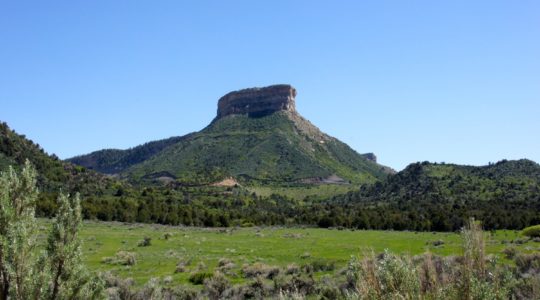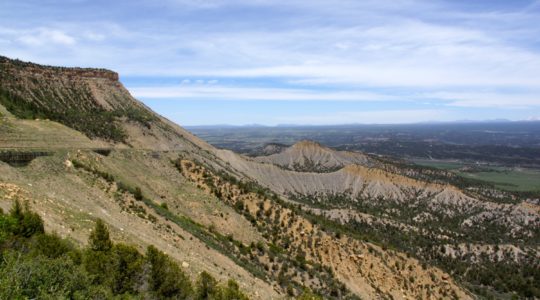 At some point in the 1190s the native people who farmed this high mesa decided to move off the top and build their homes in the caves and crevices supplied by Mother Nature. Brick by brick, they built storage rooms, small family residences, and entire villages with as many as 150 separate rooms into the overhanging cliffs. Protected from the elements and blessed with a favorable climate, these dwellings have endured.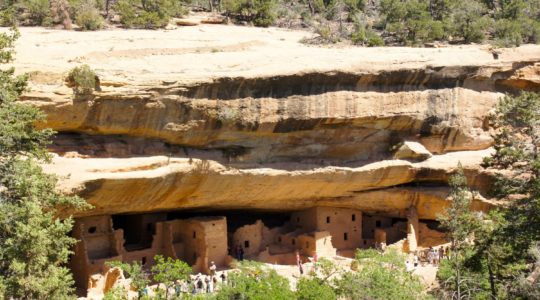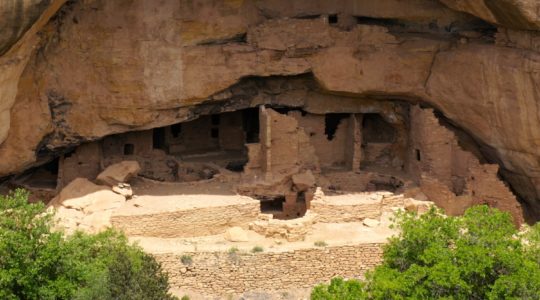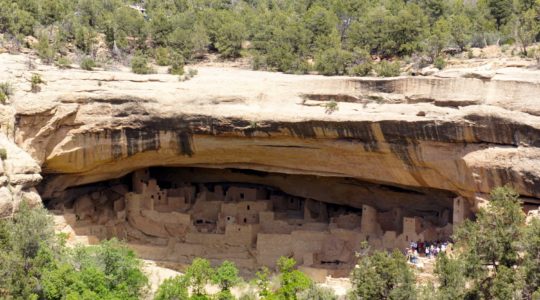 The skills, ingenuity, and creativity of this community are stunning, and standing in their footprints is an eye-opening experience. By the late 1270s people began abandoning their creation to move south to what is now New Mexico and Arizona. And by 1300, the mesa was deserted.
Guided tours are offered to many of the dwellings, but for pet travelers I recommend the self-guided tour of Spruce Tree House. Find a shady spot near the parking area to take turns waiting with the dogs while your partner takes the short walk down the hill to see the best preserved cliff dwelling in the park.
Vallecito Lake
Twenty-two miles northeast of Durango is one of Colorado's largest reservoirs, Vallecito. Nestled in a valley 8,000 feet above sea level and surrounded by the San Juan National Forest – it's at least as perfect as it sounds.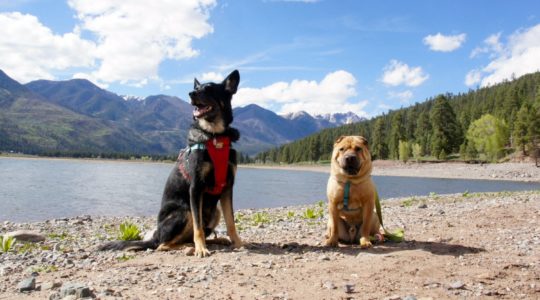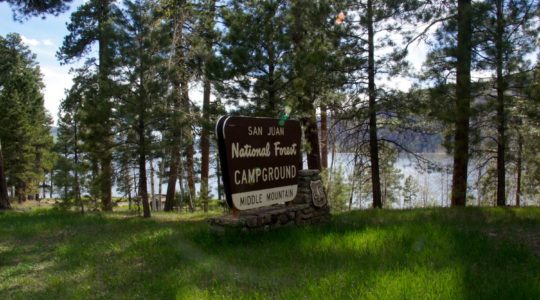 Vallecito has all the recreational opportunities you'd expect … boating, fishing, hiking, camping and just hanging out on the beach. We enjoyed the trail following the 12-mile shoreline around the lake, and, because the national forests LOVE our pets, the dogs are welcome too!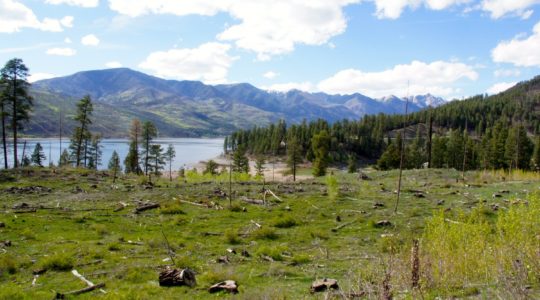 Hiking in the San Juan
Take a look at the map and you'll see that, at nearly 3,000 square miles, the San Juan National Forest is massive. If you're looking to spend a day in the wilderness, this is the place to go!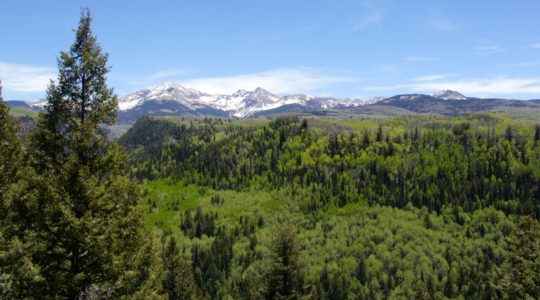 For these views, we headed west once again from Durango and at Mancos turned north on CO-184, made a quick right on County Route 42 and followed that to Forest Road 561. Be sure to pick up a map before heading up here, because there are many trails to choose from with differing degrees of difficulty. Our timing was just right as the aspens were just turning bright green with new leaves and the wildflowers were in full bloom.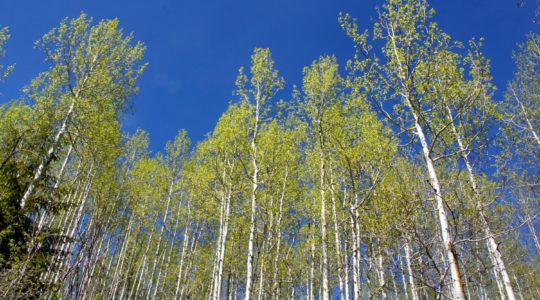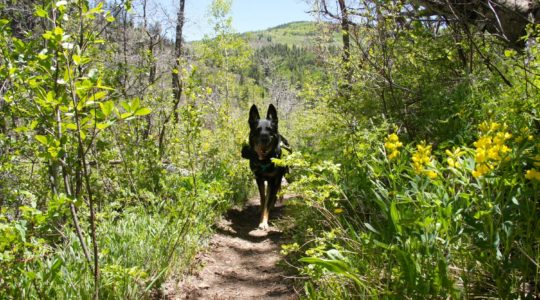 The dogs had a fantastic time and we all got some exercise – maybe a little more than we intended. Hiking at altitude is more difficult because of the decreased oxygen in the air. We chose a trail that would have normally been fine, but in combination with the elevation, was nearly too much for me. If we'd hit one more switchback on our way up the mountain, I think I would have burst into tears! Even the boys looked tired …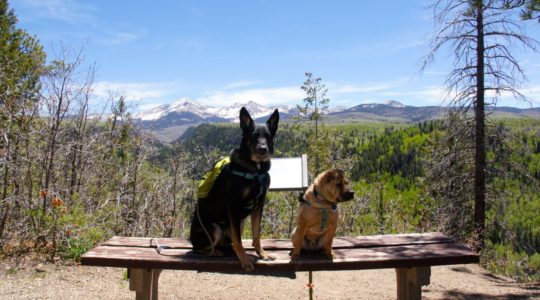 Also, remember when you're hiking in the mountains that dehydration sets in more quickly, so carry plenty of water for everyone.
Planning a pet friendly trip of your own? We'll make it easy:
Pet Friendly Hotels | Pet Friendly Destinations | Pet Friendly Activities
Amazon Affiliate Disclosure: GoPetFriendly.com LLC is a participant in the Amazon Services LLC Associates Program, an affiliate advertising program designed to provide a means for website owners to earn advertising fees by advertising and linking to amazon.com, audible.com, and any other website that may be affiliated with Amazon Service LLC Associates Program. As an Amazon Associate, the owner of this site earns a commission from qualifying purchases.
(Visited 4,436 times, 1 visits today)