For weeks, as we traveled around the Olympic Peninsula and then hopped a ferry to Victoria, we caught glimpses of Mount Baker. When we got back to Washington, we decided to take a closer look. It was going to be a warm day in Bellingham, and we looked forward to the 30 mile drive to the cool, snowiness we'd been admiring from afar. Little did we know …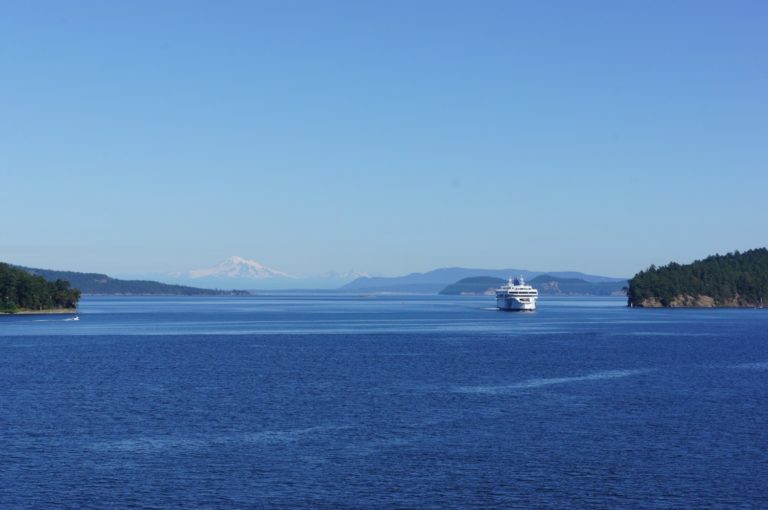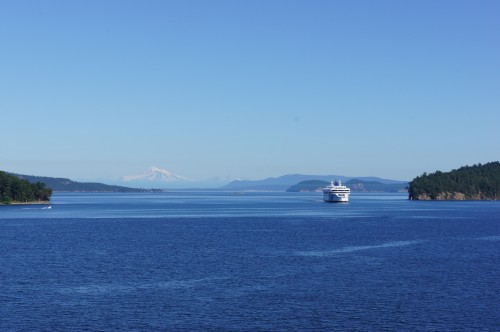 Imagine our surprise when we got to the trail head and the thermometer read 85 degrees! Who would have expected that shorts and snow shoes would be appropriate attire for a September hike? Unfortunately for us, we didn't have the snow shoes – we really could have used them.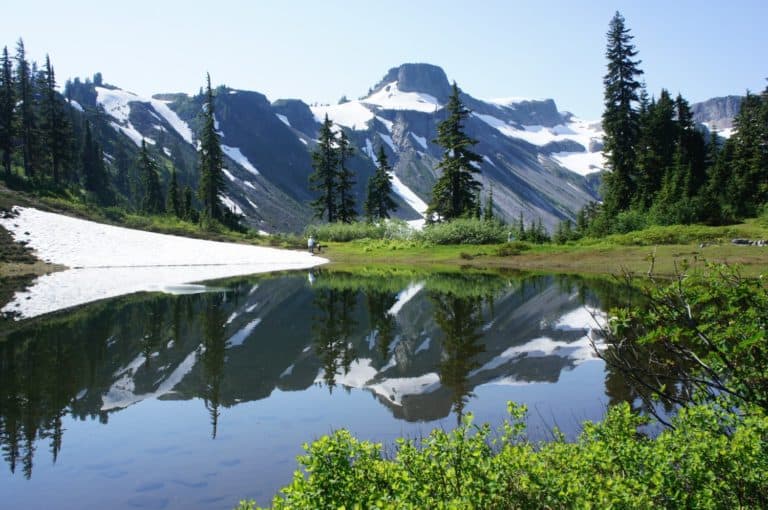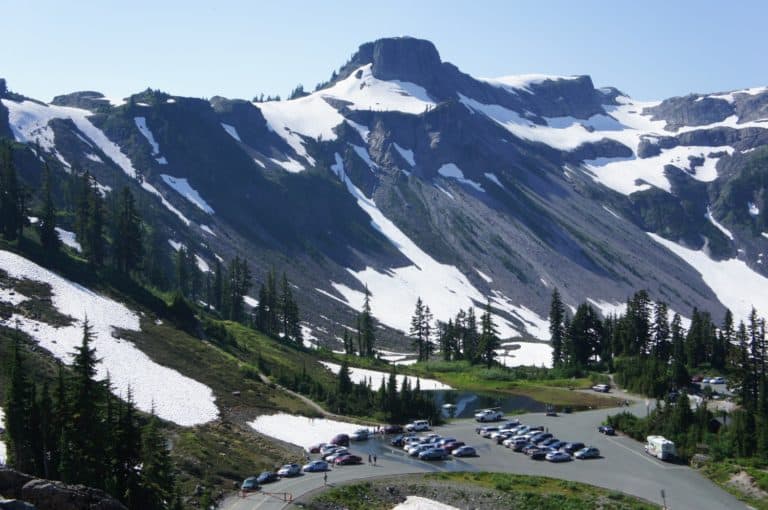 The road was only cleared to the parking lot – from there snow covering the road was still more than 10 feet deep in some places. Buster was in heaven – he loves the snow and we hadn't seen any since mid-May in Flagstaff.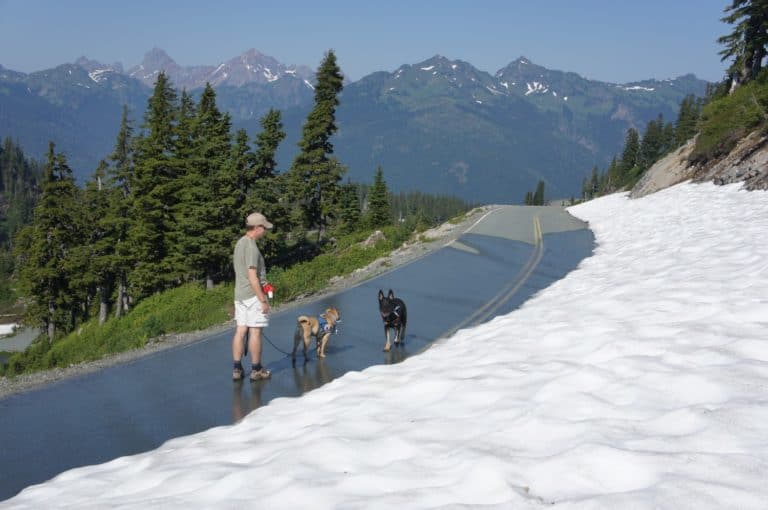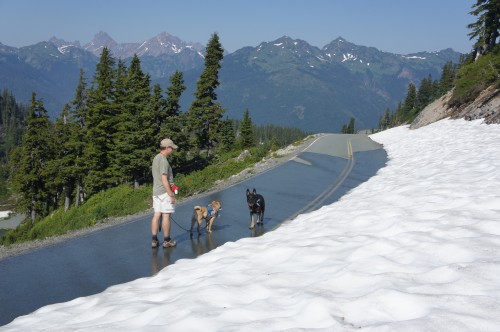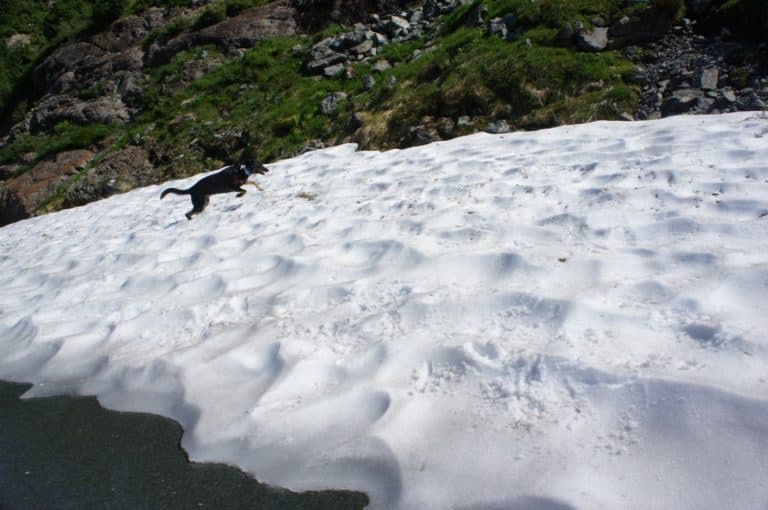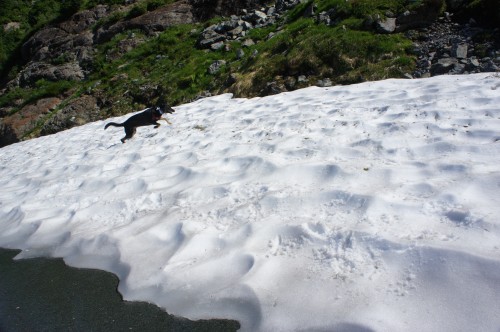 The reason for all the snow is that Mount Baker is covered by ten main glaciers. Combine that with record snowfall – 95 FEET in 1999 – and you've got precipitation with staying power.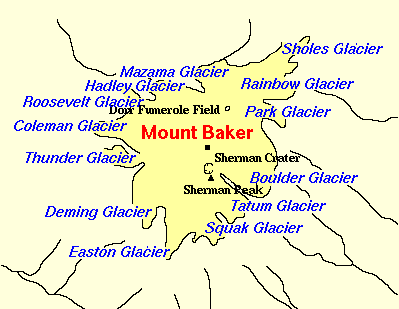 I wonder how many years it's been since anyone has used this mountaintop restroom.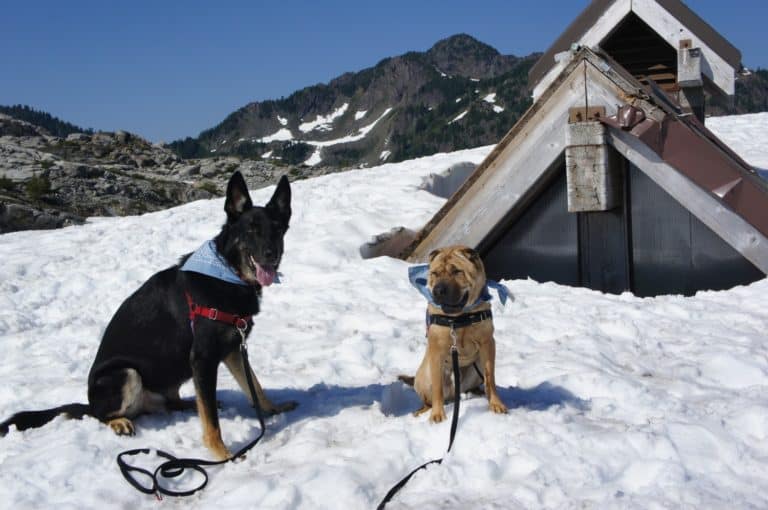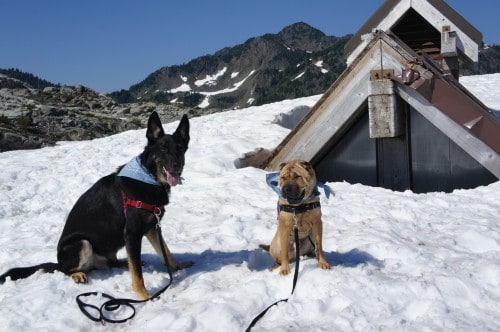 Notice how the boys are panting – they were actually hot. It was the strangest juxtaposition I've ever experienced. It felt like summer, flowers bloomed like it was spring, and there was more snow than I'd ever seen in the middle of winter.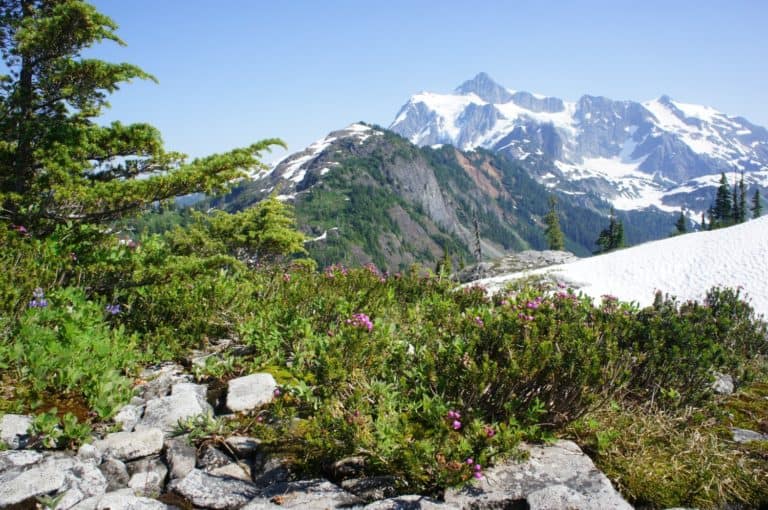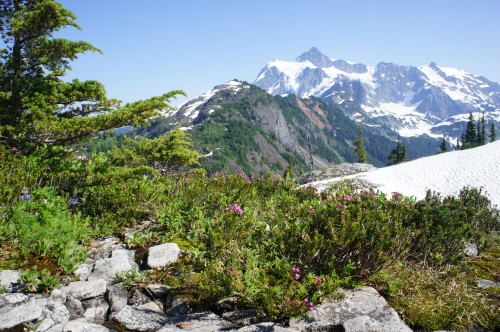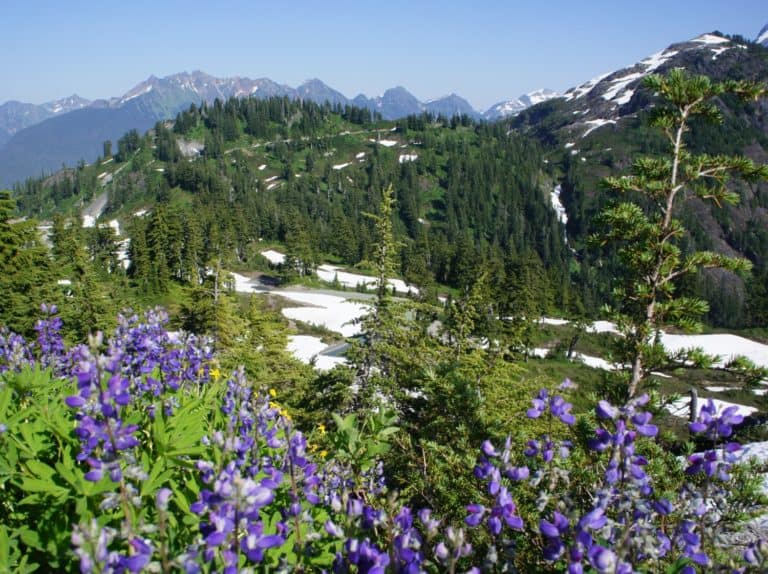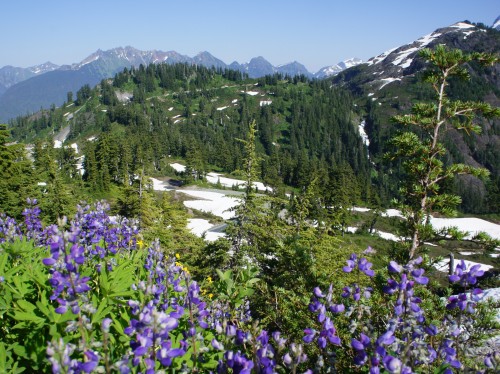 There are miles of trails in the Mount Baker recreational area, and it lies within a national forest so your dog is welcome to join you. Pets must be leashed in developed areas (trailheads, campgrounds and picnic areas) and cannot be taken on Table Mountain Trail for safety reasons. Buster and Ty didn't seem to mind at all.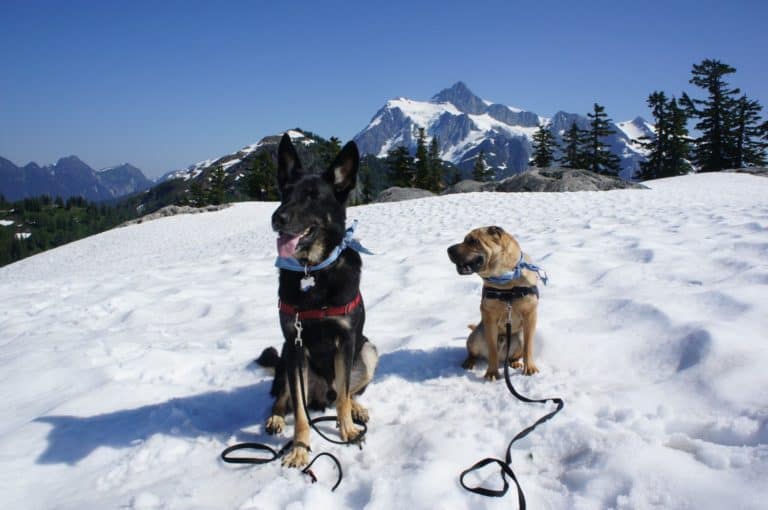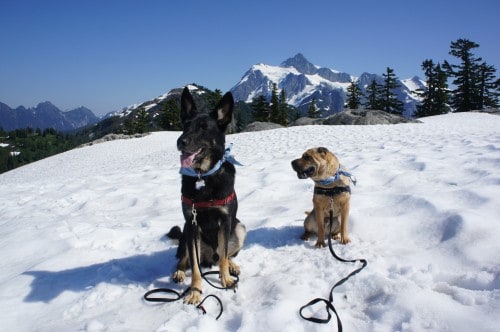 Planning a pet friendly trip of your own? We'll make it easy:
Pet Friendly Hotels | Pet Friendly Destinations | Pet Friendly Activities
Amazon Affiliate Disclosure: GoPetFriendly.com LLC is a participant in the Amazon Services LLC Associates Program, an affiliate advertising program designed to provide a means for website owners to earn advertising fees by advertising and linking to amazon.com, audible.com, and any other website that may be affiliated with Amazon Service LLC Associates Program. As an Amazon Associate, the owner of this site earns a commission from qualifying purchases.
(Visited 5,417 times, 1 visits today)