Most people hit the beach in the summer, when the kids are out of school and the sun is hot. When you're planning a pet friendly fall getaway, a shore town may not top your idea list, but the offseason is our favorite time to enjoy the ocean – the crowds have faded, the weather is beautiful, and it's easier to include the dogs in our activities.
In early November, we made a stop in Myrtle Beach, SC – a beach town that swells uncomfortably with tourists during the high season. Prices skyrocket, the beach is crowded, accommodations are more difficult to find, and restaurants are packed. Some people love it, but it's not my idea of fun with the dogs.
In November, however, it was a glorious place to be!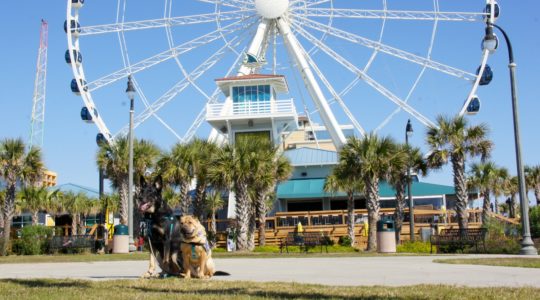 Benefits of Offseason Beaching
Walking the beach and boardwalk is one of our favorite things to do at the shore, and many cities – including Myrtle Beach – restrict pets on the beach during their prime season. Between May 1st and Labor Day, dogs are only allowed on Myrtle Beach's boardwalk and beach from 5pm to 10am (which is still pretty reasonable, considering many places don't allow pets on the beach at all!). But, visiting in the offseason meant Ty, Buster, and all the other dogs were welcome on the beach and boardwalk all day.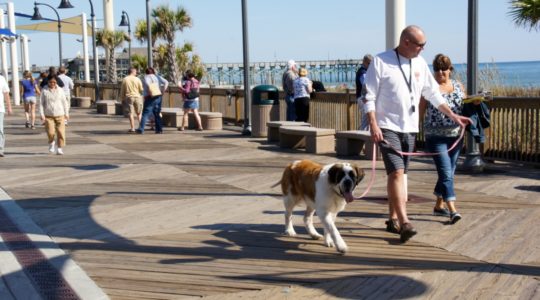 Being crushed by masses of people was clearly not a concern – we practically had the place to ourselves!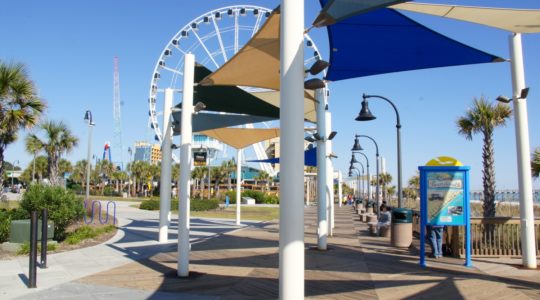 Restaurant owners were happy to see us coming – even with the boys in tow. When your patio area is a mob scene, making space for two big dogs is a challenge … but in the offseason we had no trouble at all finding a table.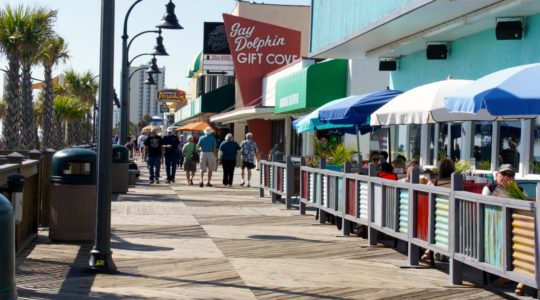 Fewer people means fewer pups … which made walking our reactive dogs more relaxing. And Buster was pleased to see that also translated into no waiting lines at the pet drinking fountain.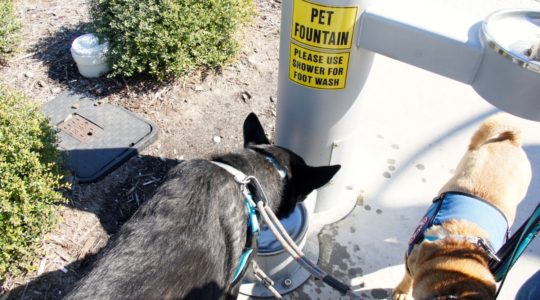 If you plan it right (or get incredibly lucky) you may find a pet friendly craft fair …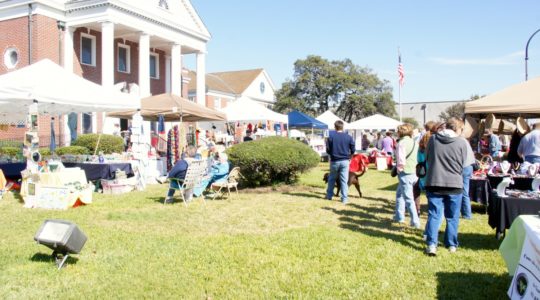 … with really cool custom dog collars and leashes!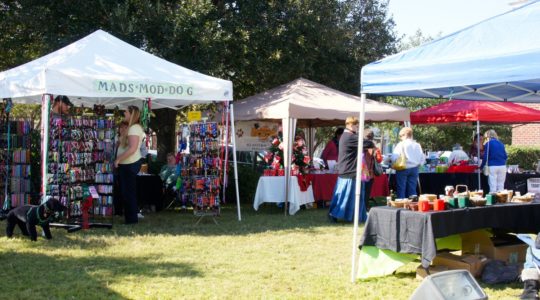 We only notices two drawbacks of beaching it in the offseason. The first was that some of the places we would have liked to check out were closed for the season … ice cream stand owner, I'm talking to you! And, you may end up sharing the beach with some funny looking dogs …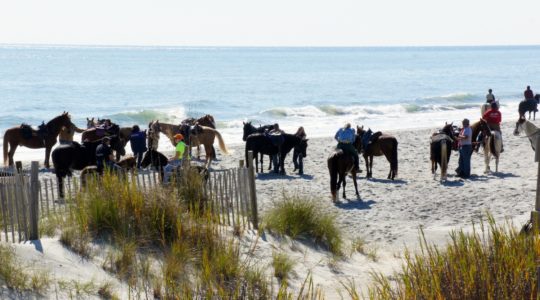 So, the next time you're planning a trip with your pets, we suggest you consider going where no one else will be … a ski town in the summer time or a beach town in the fall … and you're sure to have a great time!
What have your experiences been with offseason travel with your pets?
Planning a pet friendly trip of your own? We'll make it easy:
Pet Friendly Hotels | Pet Friendly Destinations | Pet Friendly Activities
Amazon Affiliate Disclosure: GoPetFriendly.com LLC is a participant in the Amazon Services LLC Associates Program, an affiliate advertising program designed to provide a means for website owners to earn advertising fees by advertising and linking to amazon.com, audible.com, and any other website that may be affiliated with Amazon Service LLC Associates Program. As an Amazon Associate, the owner of this site earns a commission from qualifying purchases.
(Visited 3,872 times, 1 visits today)