Take Paws is a showcase for people having fun with their pets – and sharing YOUR pet travel experiences may be the nudge someone else needs to pack up and hit the road with their own best friend! A few weeks back the weather and work commitments colluded to keep us from seeing as much of Kansas City as we would have liked, so I'm delighted to have Brendon McLaughlin here to share his pet friendly experiences in KCM! Straddling the Mississippi River with a foot in two states, Kansas City has a lot of personality, and we're excited to have Brendon taking us on a dog friendly tour …
***
If people only choose their travel decisions from cities that top the many "best of" lists, they would undoubtedly overlook Kansas City. And that would be a big mistake. To me, it is the most underrated city in America, and a great place for a pet friendly vacation.
Most recently, my pups, Rex and Dorian, and I stayed at the aptly named and pet friendly, America's Best Value Inn on Broadway with a couple of friends. It may not put you right in the heart of one of Kansas City's many great neighborhoods, but it is located close enough that you're just a short walk or drive away. However, across from the hotel is a beautiful Catholic Church, the sight of which is a great way to start your day.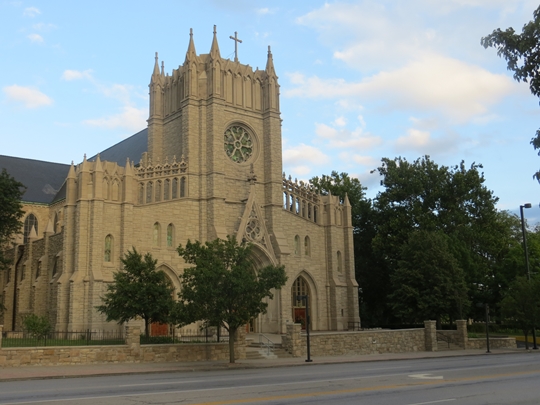 Westport's Art Scene
Westport is one of my favorite neighborhoods, and is just under a mile south of the hotel. Considered the "Williamsburg of Kansas City," it boasts many great restaurants and pubs with a laid back, yet fun atmosphere, as well as a great art scene. Speaking of art, if you plan your trip in September during Art Westport, you'll get to roam the pedestrian-only streets and check out the many booths of local artists – a great experience for you and your pet!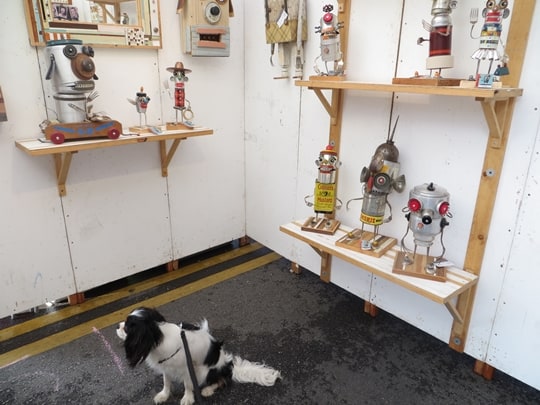 Even if you don't make it for Art Westport, you can always enjoy the great street art while walking your pet.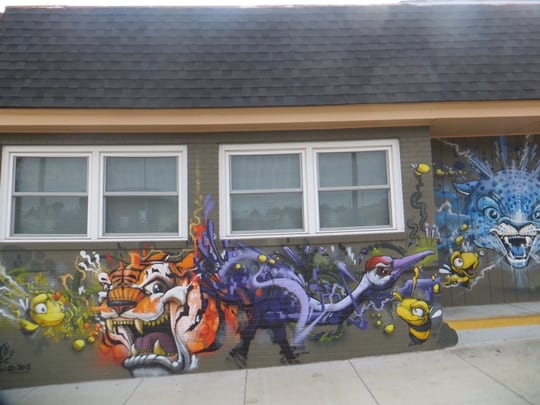 Dog friendly dining options are not hard to find in Westport either, both Corner Restaurant and McCoy's Public House have dog friendly outdoor seating. Corner Restaurant has street seating, dog water bowls, and a great breakfast that will get your day off on the right paw. In the afternoon, stop by McCoy's spacious patio for a bite to eat and a craft beer with your dogs.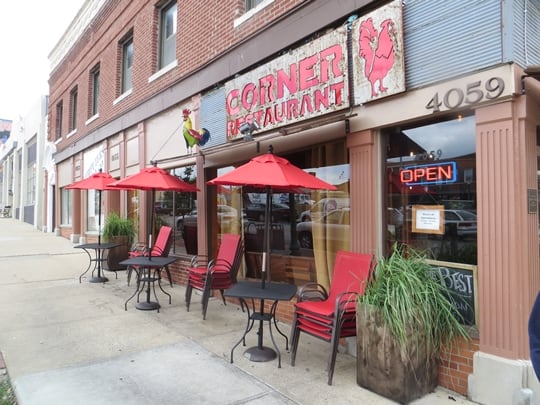 An interesting fact about Kansas City is that it has the second most fountains after Rome; many of these fountains are found in the Country Club Plaza neighborhood, which is just south of Westport. It also has many interesting statues, great shopping, and a lot of restaurants. If your dogs are anything like mine, they love checking out all of the many fountains.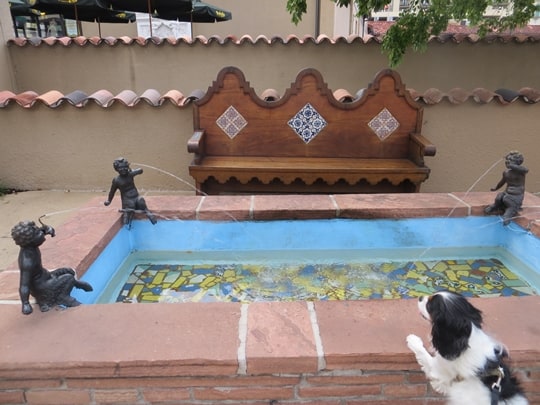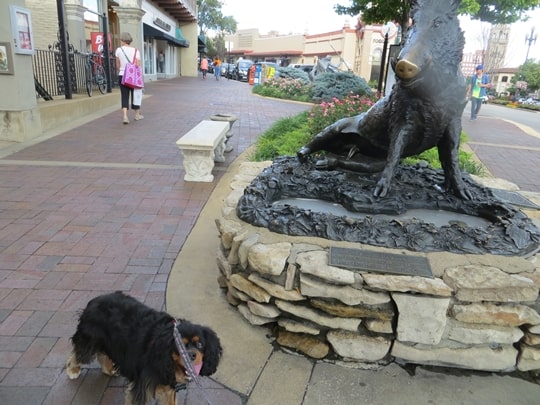 The shopping can be for dogs too. Why not treat them to something special from Three Dog Bakery?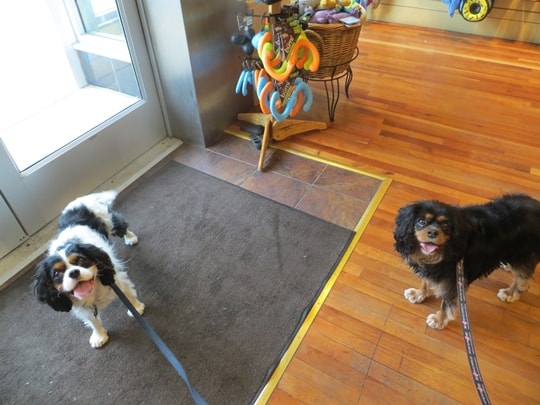 Just east of Country Club Plaza are the Nelson Atkins Museum of Art and the Kemper Museum of Contemporary Art. While, you can't take your pooches inside, you can take them to see the many outdoor sculptures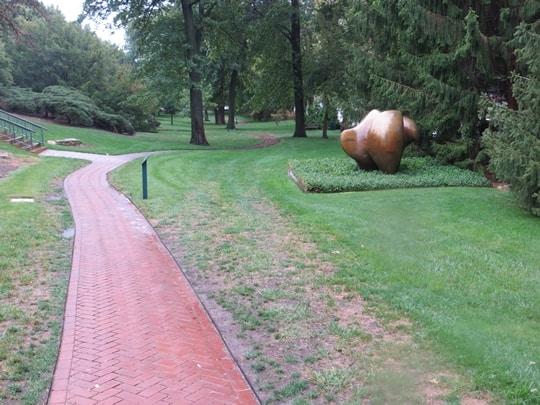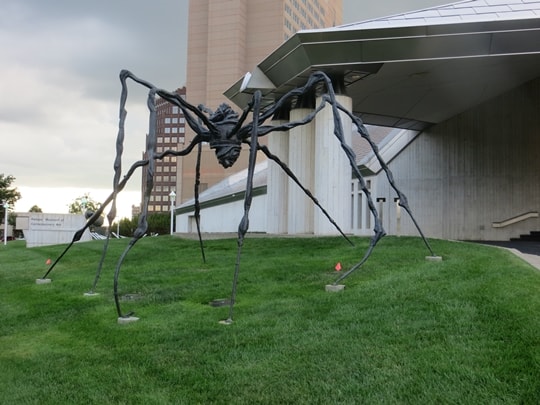 On your way back to the hotel, if you head a few blocks north, instead of south, you will see a pathway through Penn Valley Park. This path leads to a great dog park! After your dogs have had a good run, exit from the other side of the dog park and you'll find a dog water fountain to help them cool off.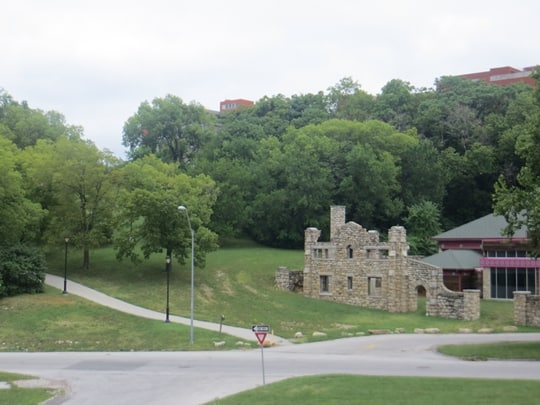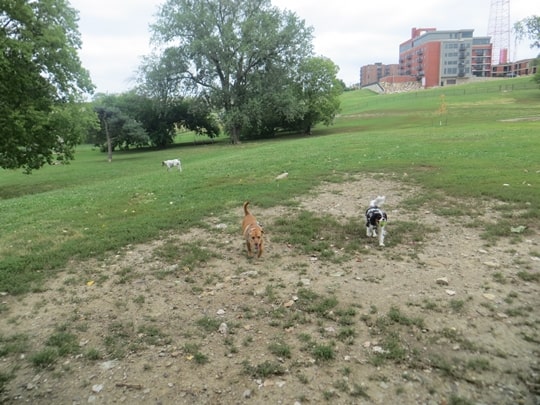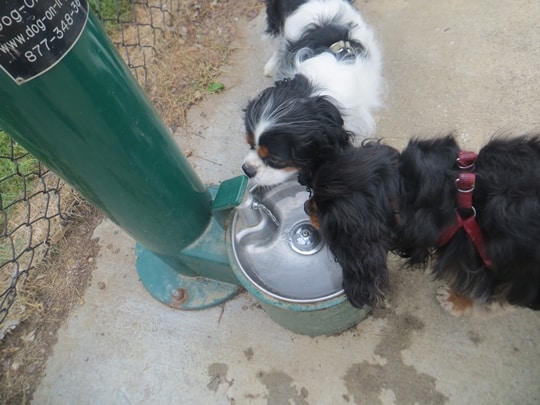 You'll also see a path to the WWI Memorial. The top of the memorial is a great vantage point to see downtown Kansas City and all of its gorgeous architecture.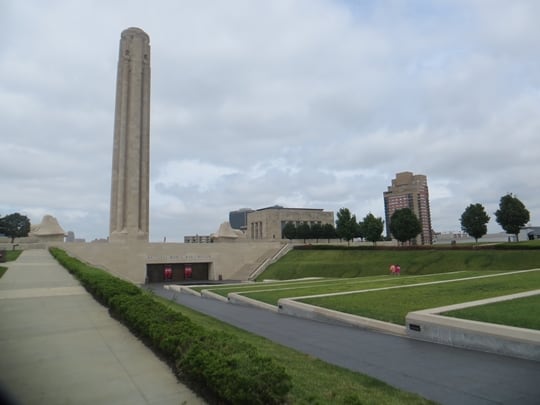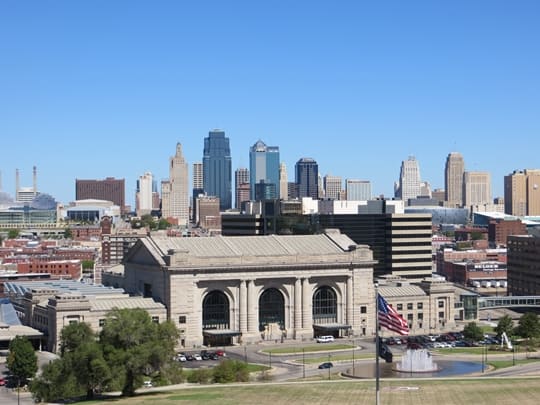 Downtown Kansas City
Heading down the hill will take you further into downtown Kansas City; specifically you will enter the Crossroads Art District. Like Westport, you will find great street art and dog friendly dining. If you don't find any sit down restaurants to your fancy, you can always try one of the many food trucks around the downtown as well.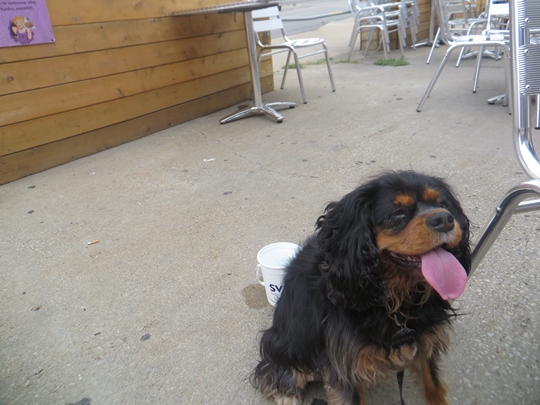 Venturing further downtown will put you smack-dab in the middle of the buildings you saw from the WWI memorial. Be sure not to miss the impressive Performing Arts Centre!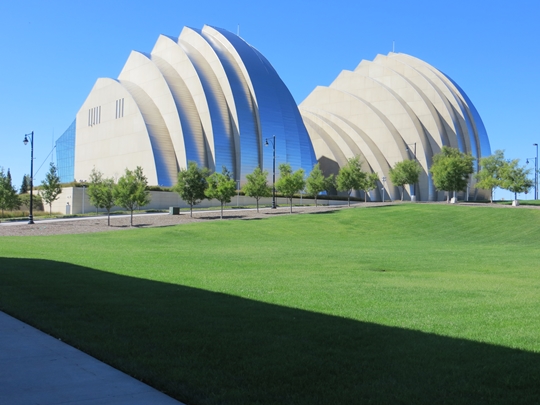 While my focus is on dog friendly activities, I'd be remiss to write a travel post on Kansas City without mentioning barbeque and live music! There are several dog friendly options for enjoying these KC staples – many restaurant patios or food trucks for the former, and random street performers for the latter. However, there are some great indoor options that are hard to pass up. Tuck your pups in after a long day, and head across to the Kansas side of the city to Oklahoma Joe's for the burnt ends. Live music is easy to come by in Kansas City – if you are wondering around downtown at night, it can be as simple as following your ears to a bar that suits your taste. And, when you're in the mood for some covers, Howl at the Moon in the Power and Light District is a lot of fun.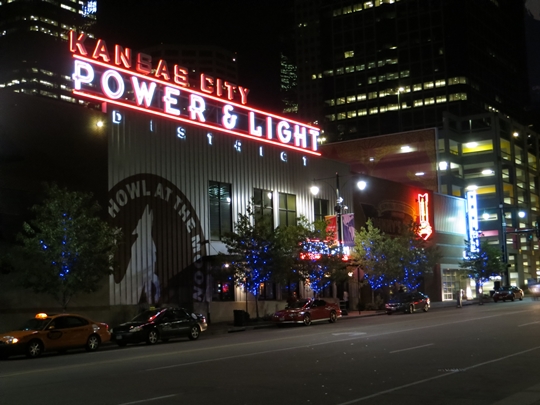 In summary, if you like a city that is easily walkable and drivable, with great art, architecture, live music, and barbecue … then Kansas City is a great option to visit with your dogs!
About the Author: Brendan lives and works in Toronto, Ontario and is the proud owner of two King Charles Cavalier Spaniels, Dorian and Rex.
Planning a pet friendly trip of your own? We'll make it easy:
Pet Friendly Hotels | Pet Friendly Destinations | Pet Friendly Activities
Amazon Affiliate Disclosure: GoPetFriendly.com LLC is a participant in the Amazon Services LLC Associates Program, an affiliate advertising program designed to provide a means for website owners to earn advertising fees by advertising and linking to amazon.com, audible.com, and any other website that may be affiliated with Amazon Service LLC Associates Program. As an Amazon Associate, the owner of this site earns a commission from qualifying purchases.
(Visited 5,422 times, 1 visits today)