We just spent two days in Lake Placid and found out there is much for a dog-toting family to enjoy. So much so that we want to share some ideas that will please the outdoorsy types as well as the tenderfoot in the bunch.
Sniffing Around
The village of Lake Placid (pop. about 2600) is probably best known as the site of the US "Miracle on Ice" win over the Russian national ice hockey team in the 1980 Olympics. In fact, Lake Placid also hosted the 1932 Winter Olympic Games. Lake Placid's location and terrain in the Adirondack Mountains lends itself to all sorts of outdoor activities, including skiing, skating, bicycling, running, fishing, and hiking. Many people use Lake Placid as a base camp to climb the 46 surrounding "High Peaks." The village also hosts the gamut of accommodation, dining, and shopping options to keep everyone happy.
What We Did
On our first day, we strolled (tenderfoot group) around Mirror Lake in the middle of Lake Placid. A wide, pavered walkway, complete with many doggie bag and trash can stations, covers the 2.8 mile loop. The east side of the lake is residential and, in some instances, almost palatial. But no matter what the size of the house, the view is stunning if you own a lakefront property. On the west side of the lake is the business/shopping district. We noted many boutique style shops and very few chain store locations. Several store owners confirmed that many shops allow dogs to come inside, though you need to ask. Amy and I really like this kind of day. We're a hand-holding couple (even when walking Ty and Buster) that loves to stroll, snack, and window shop.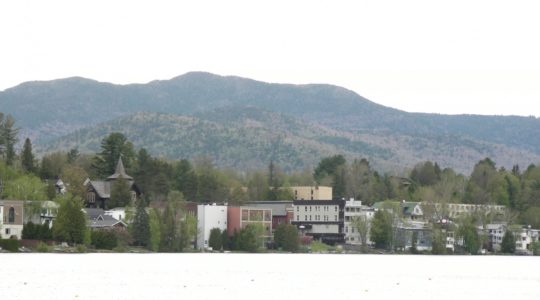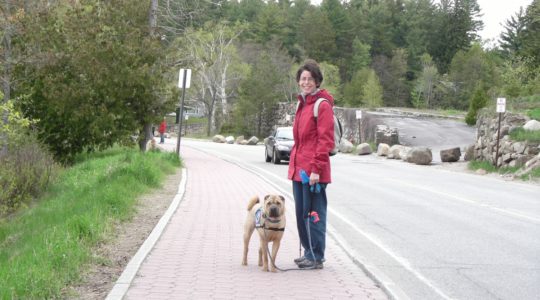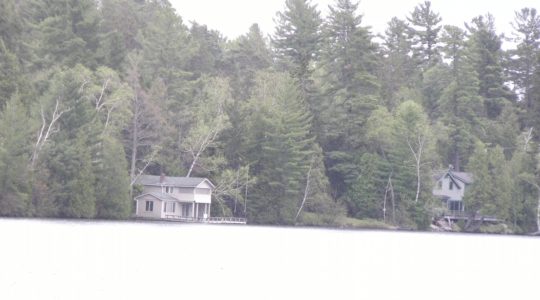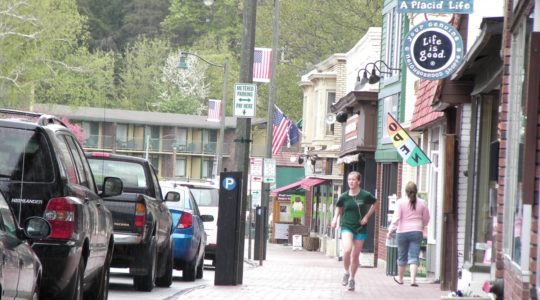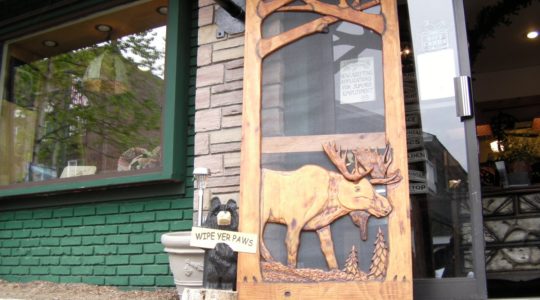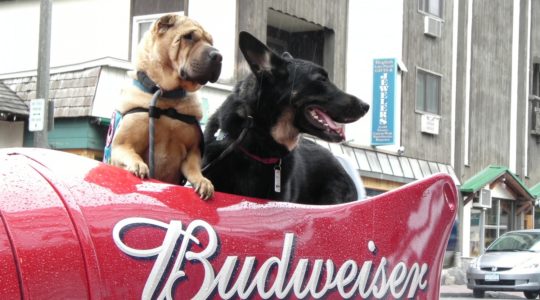 On the second day, we hiked (outdoorsy group) a few trails around Heart Lake. The trail heads all start at the end of Adirondack Loj Road, which is just off Route 73, south of Lake Placid. Dogs must be on leash at all times. The pictures you see below were taken on the Van Hoevernberg Trail to Marci Dam. This was about a 4.5 mile round trip on a fairly easy trail. Nonetheless, our trek took about three hours to complete. Amy and I also really like this kind of day. It's liberating to feel far removed from civilization and only hear the sounds of nature (and Ty's panting). Trail hiking is great exercise for the boys, thoroughly tires them out, and makes that evening's blog post writing so much easier.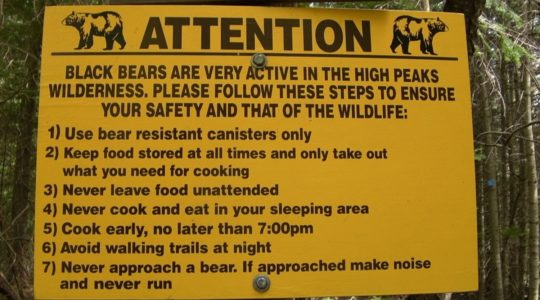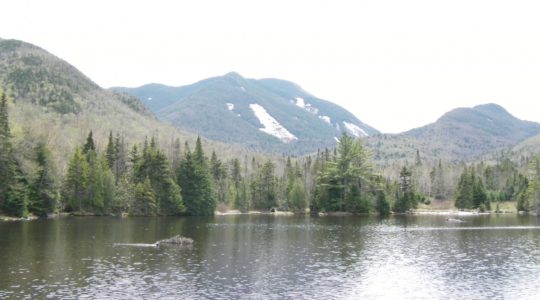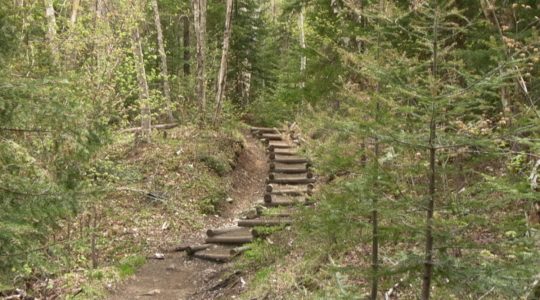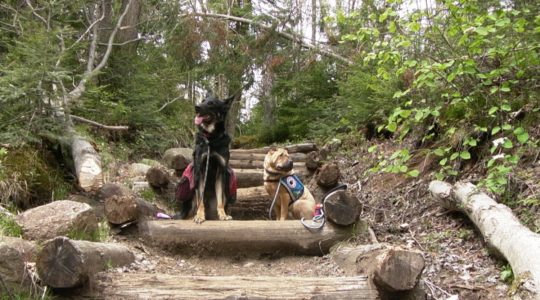 Next Time
Whiteface Mountain (elev. 4,872 feet) in nearby Wilmington is ranked as one of the top ski resorts in the Northeast. I wanted to re-live the experience of a chairlift ride up the mountain that I had as a kid on a 1960s summer vacation with my parents. Unfortunately, the ride – which now ascends the mountain in an enclosed gondola – doesn't open until June 25. (Likewise, the drive up the back side of Whiteface on Veterans Memorial Highway was closed until May 21.) Though the gondola ride is not pet friendly, I was really looking to sneak in some quiet time with Amy. So … next time.
PS
I am writing this post on May 19. Buster showed up on our doorstep exactly two years ago, and we celebrate his birthday on this day. Happy Birthday, Buster! You are one loved pooch!
Planning a pet friendly trip of your own? We'll make it easy:
Pet Friendly Hotels | Pet Friendly Destinations | Pet Friendly Activities
Amazon Affiliate Disclosure: GoPetFriendly.com LLC is a participant in the Amazon Services LLC Associates Program, an affiliate advertising program designed to provide a means for website owners to earn advertising fees by advertising and linking to amazon.com, audible.com, and any other website that may be affiliated with Amazon Service LLC Associates Program. As an Amazon Associate, the owner of this site earns a commission from qualifying purchases.
(Visited 4,524 times, 1 visits today)