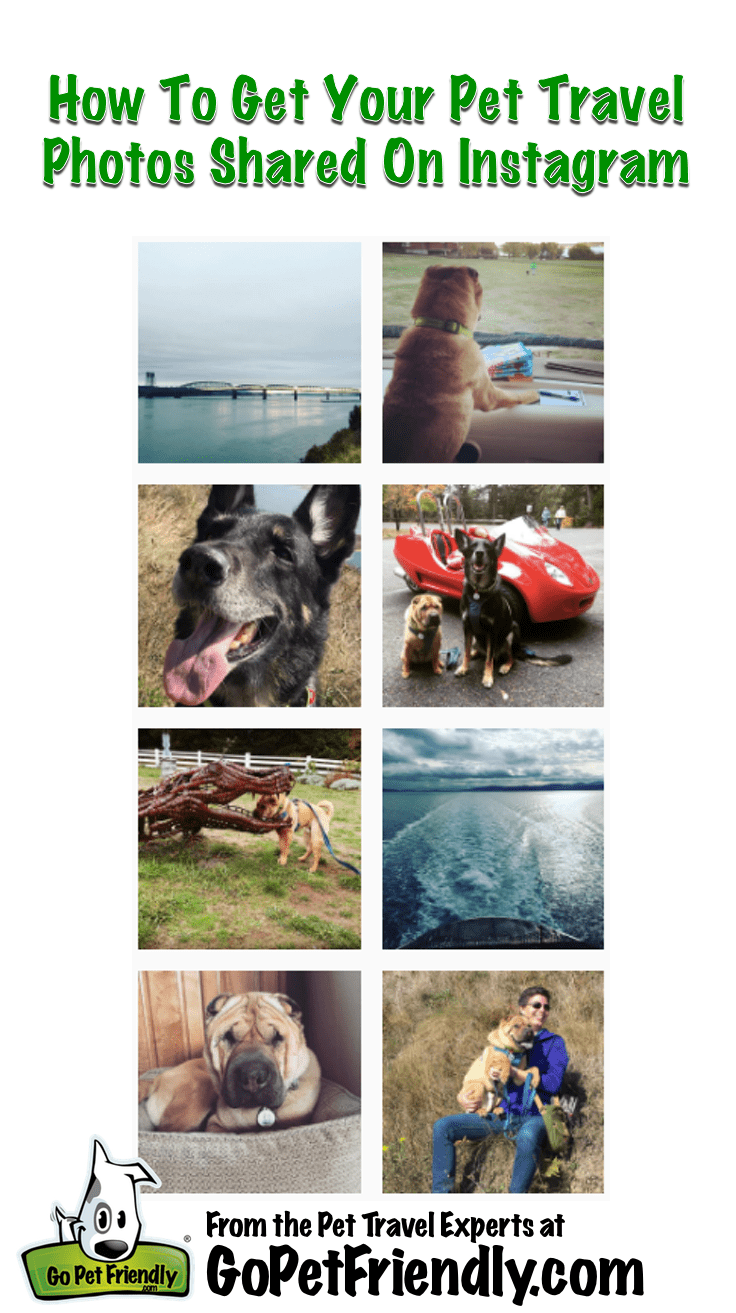 Raise your hand if you're having a blast sharing your photos on Instagram!
This social media platform launched in 2010, and for a long time the appeal baffled me – but in the last few months I've caught the bug, and now I find that Instagram is the first app I open in the morning and the one I fall asleep to at night. It feels like Facebook did in the early years, where people are connecting and becoming friends over shared interests. If you haven't taken the plunge, I highly recommend checking it out.
Getting Noticed on Instagram
Instagram is perfect for pet travelers, because we all love sharing photos of our furry travel companions out having fun. According to Instagram's count, more than 300 million people are active on the app every day – that's a huge community just waiting to enjoy pictures of your travel buddies! But how do you get noticed and find your tribe in that sea of humanity? One way is to get your photos shared by an Instagram "feature account."
Feature accounts on Instagram typically have thousands – or even millions – of followers, and have been set up primarily to re-post other people's images. By giving attribution to the original poster, these accounts make it easy for their massive audiences to find accounts they'd like to connect with.
You can reach out to feature accounts by following them using their unique hashtags when you post your photos. But first, you have to find the accounts that focus on topics you find interesting. From fashion, to food, to portraits, to nature, to street scenes, to black and white photography, to travel, to pets … there's a group for everyone on Instagram.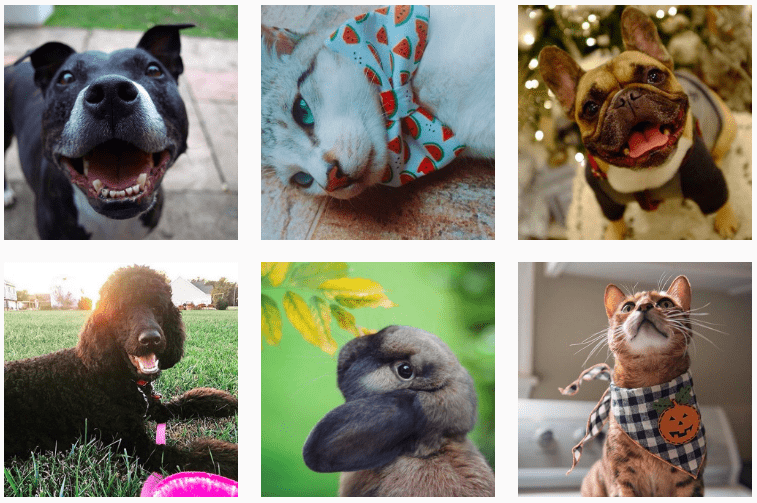 Instagram Feature Accounts Focused on Pets
If traveling pets are your first love, we've done the hard work for you! Below you'll find a list of some of the most popular and effective feature accounts focusing on pets. All you need to do is follow the accounts and begin using their hashtags to get your photos noticed. Hopefully they'll decide to feature one of your shots, and that will help you grow your followers.
The list below is by no means exhaustive, but it's a great place to start until you have time to research your own niche. Choose the accounts that share photos that you find most appealing, and rotating through the list to determine which ones bring you the most engagement and attract your target audience.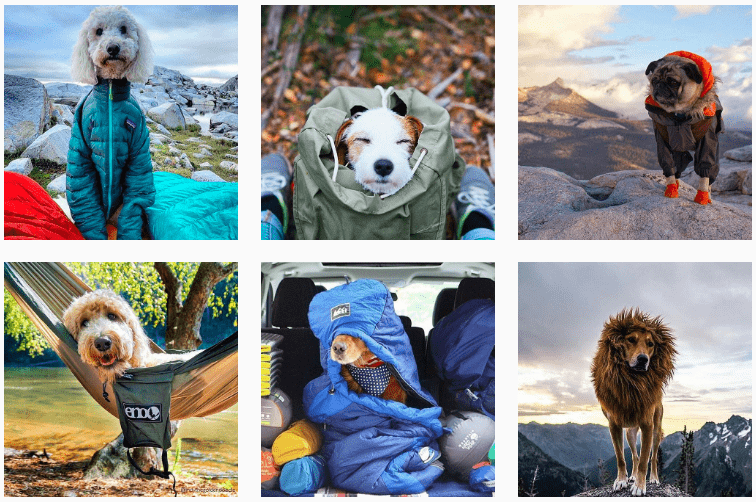 This information is current as of November 14, 2016, and is organized according to the number of times their hashtag has been used – the fewer uses, the more likely your photo is to be selected!
.
Creating Your Own Tag and Featuring Photos
People love having their images shared and, as long as you're doing it properly, re-posting is a great way to make new friends. Research the hashtags that make sense for your account, choose one that hasn't been used (or isn't used much), and add a note in your Instagram profile to let people know you'll choose photos to re-post that have included your tag.
When it comes to reposting, the Repost app is easy to use, automatically pulls in attribution to the poster's account, and allows you to copy over the original caption and tags with the image. Here's an example of how this looks on my account: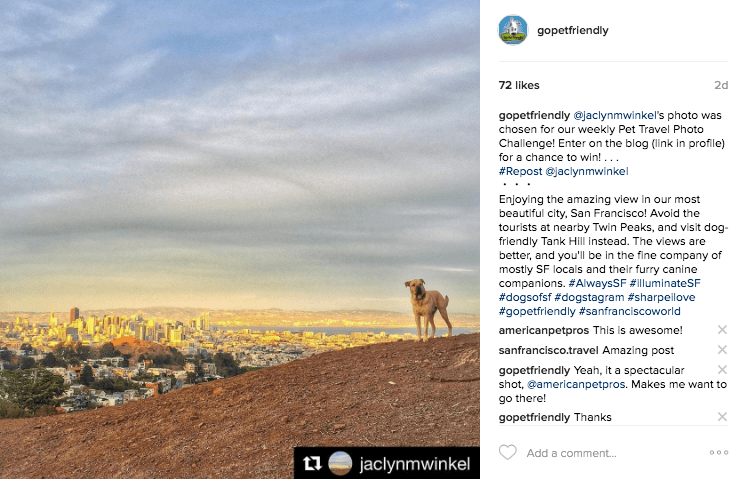 Getting original caption and tags into the re-post was tripping me up since you can't copy and paste text in Instagram, but @alaskansin was kind enough to teach me. When you find a photo you want to share, hit the three dot icon (• • •) and choose "Copy Share URL." Then open the Repost app and select the photo from your "New" list. Decide where you want the Repost inset to appear on the image, click "Repost," and choose "Copy to Instagram."
This brings you back into Instagram where you can edit the photo, which I don't recommend – honor the original poster's artistic choices by leaving the photo as you found it. When you get to the "Write a Caption" screen, type a short intro and then tap the box twice to get the "Paste" option to show up and select it. You should see #Repost and the original account with the original caption and hashtags below. That's all there is to it!
Using Hashtags on Instagram
Utilizing hashtags is another great way to get additional exposure for your images. Each photo can include up to 30 hashtags, and you should tailor yours to attract people with similar interests. Generic hashtags like #dogs are often so popular that they become ineffective, so I use hashtags like #sharpei, #germanshepherd, and #rvliving on my photos to connect with other Instagram users who share my interests. Our friend Jen at MyBrownNewfies also suggests adding tags for trending topics, like #worldseries, to get your photos noticed.
Saving your most commonly used hashtags in an app on your phone, like Evernote or Notes, makes it easy to cut and paste them into the caption or comment area of your posts.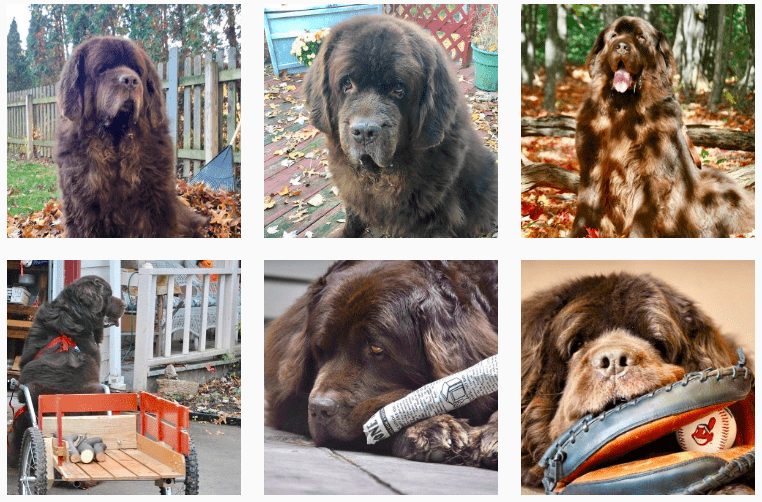 If you have any other Instagram tips you'd like to share, please let us know in the comments!
Planning a pet friendly trip of your own? We'll make it easy:
Pet Friendly Hotels | Pet Friendly Destinations | Pet Friendly Activities
(Visited 15,054 times, 1 visits today)