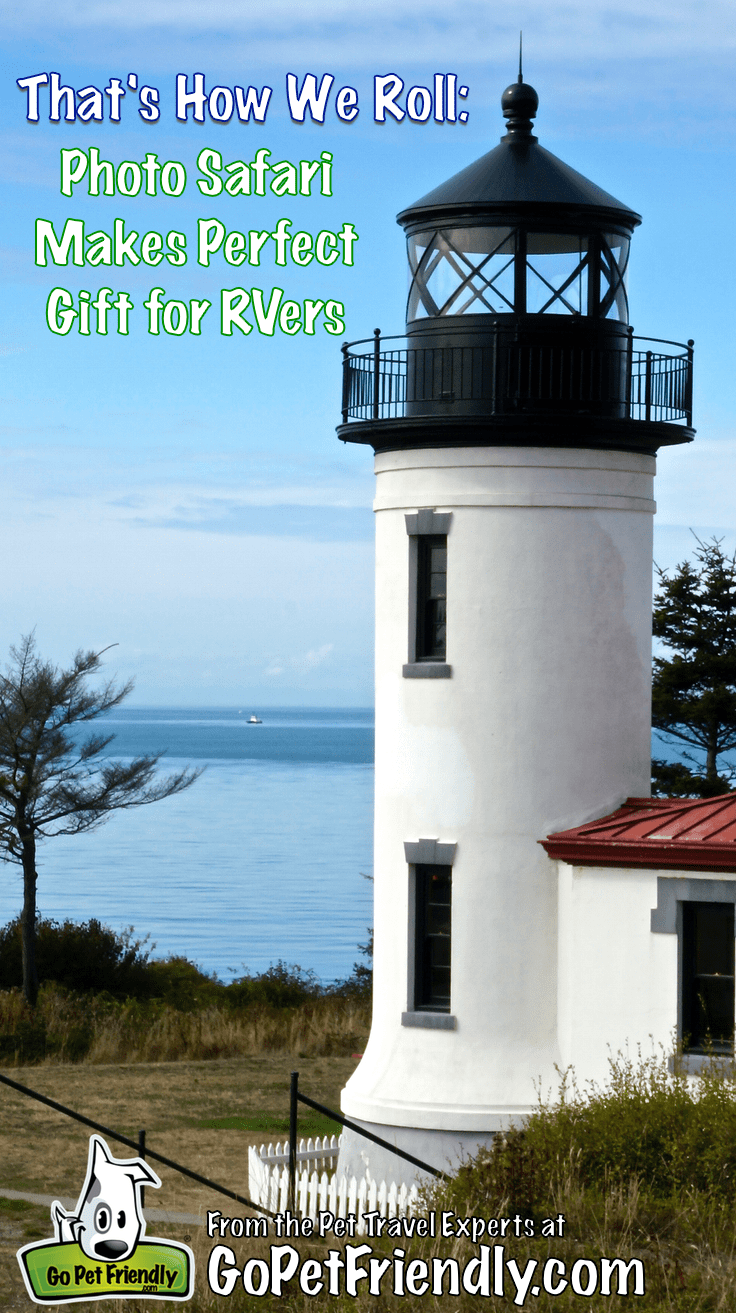 Coming up with a birthday gift for someone who lives in a motorhome can be tough. Collectibles are out – there's no room, and a high probability they'd end up broken. Clothes are hard, because closet and dresser space are limited – basically, something old has to go if you add something new.
Decorative knick-knacks … nope.
Innovative kitchen gadgets … probably not.
Gift card … it just seems so impersonal.
There's no winning, right?
WRONG!
This year Rod got me the best birthday gift an RVer could ask for – a photo safari with a professional photographer!
Durango, Colorado … that's where this story starts. We were strolling down Main when I first saw the sign: half- and full-day outings with a local photographer. It was 2013, and I've been wistful over it ever since.
Later that year in Port Townsend, Washington, I got as far as doing a little recon – speaking to a woman who'd recently gone on a group photography tour there. She only had nice things to say about her experience, but still I couldn't pull the trigger.
Truth be told, spending several hundred dollars for a few hours entertainment didn't seem reasonable, no matter how much I might enjoy it. But this year, the stars aligned …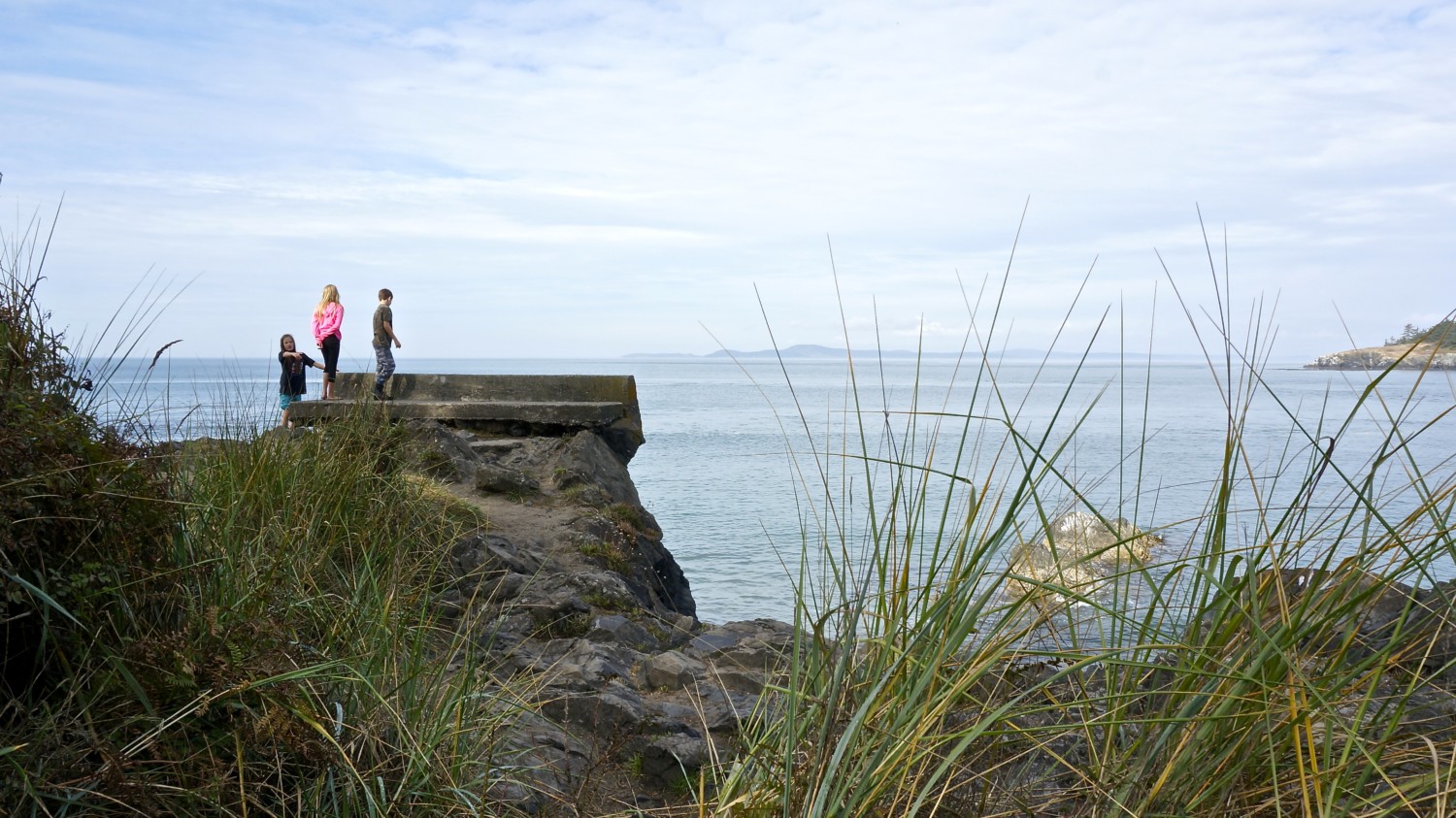 We were parked in Anacortes, Washington as my forty-somethingth birthday quickly approached. Just before the big day, Rod came across flier in a brochure rack advertising "personalized photo safaris." The timing couldn't have been better, and he was able to set up my photo adventure with Kim for the morning of my birthday.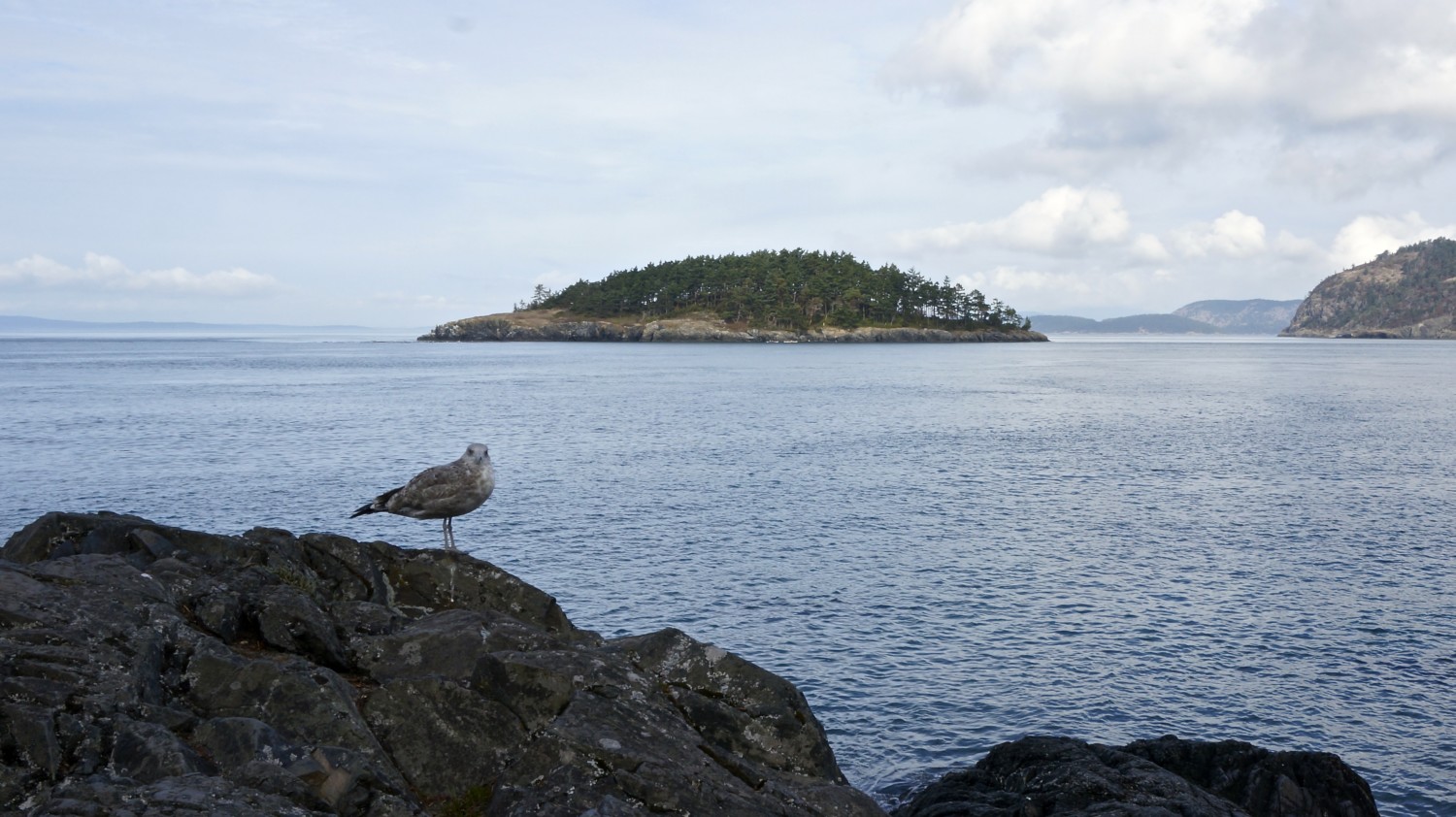 We met Kim at a cool little country store just down the way from our RV park, said a quick hello, and then jumped back in our car to follow her up to Mount Erie. We should have been met with spectacular views of the San Juan Islands. Unfortunately, the fog rolled in just before we did, and the only shot I got was of this eagle sculpture – which actually was a little erie!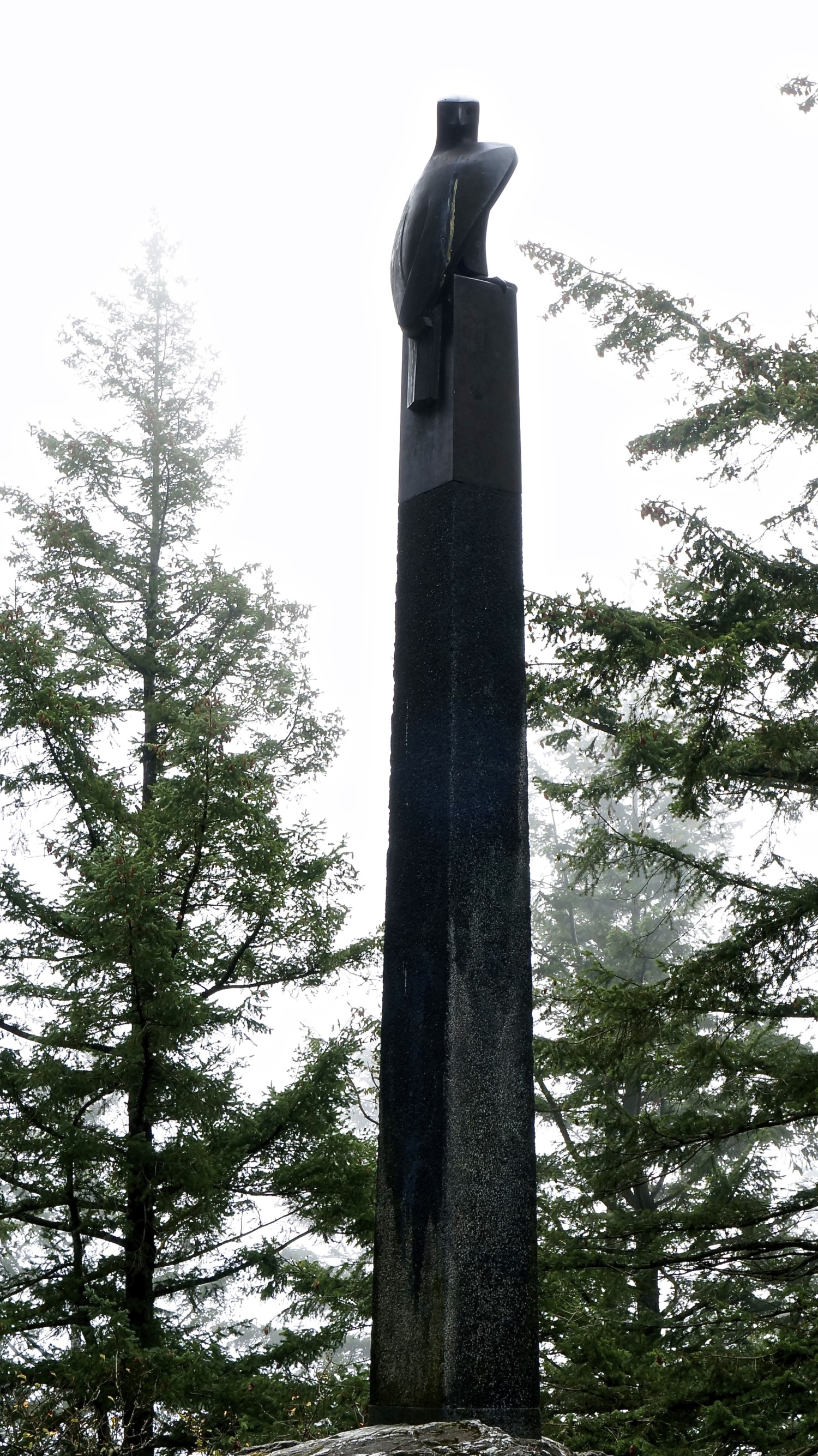 After a short cursing of the weather gods, Kim asked about the type of photography I most enjoy. That led to a discussion of this blog, and my desire to share great pictures of Ty and Buster traveling around the country. The boys spent the morning sleeping in, but we kept them in mind throughout the day, as Kim helped me compose photos to better feature Ty and Buster.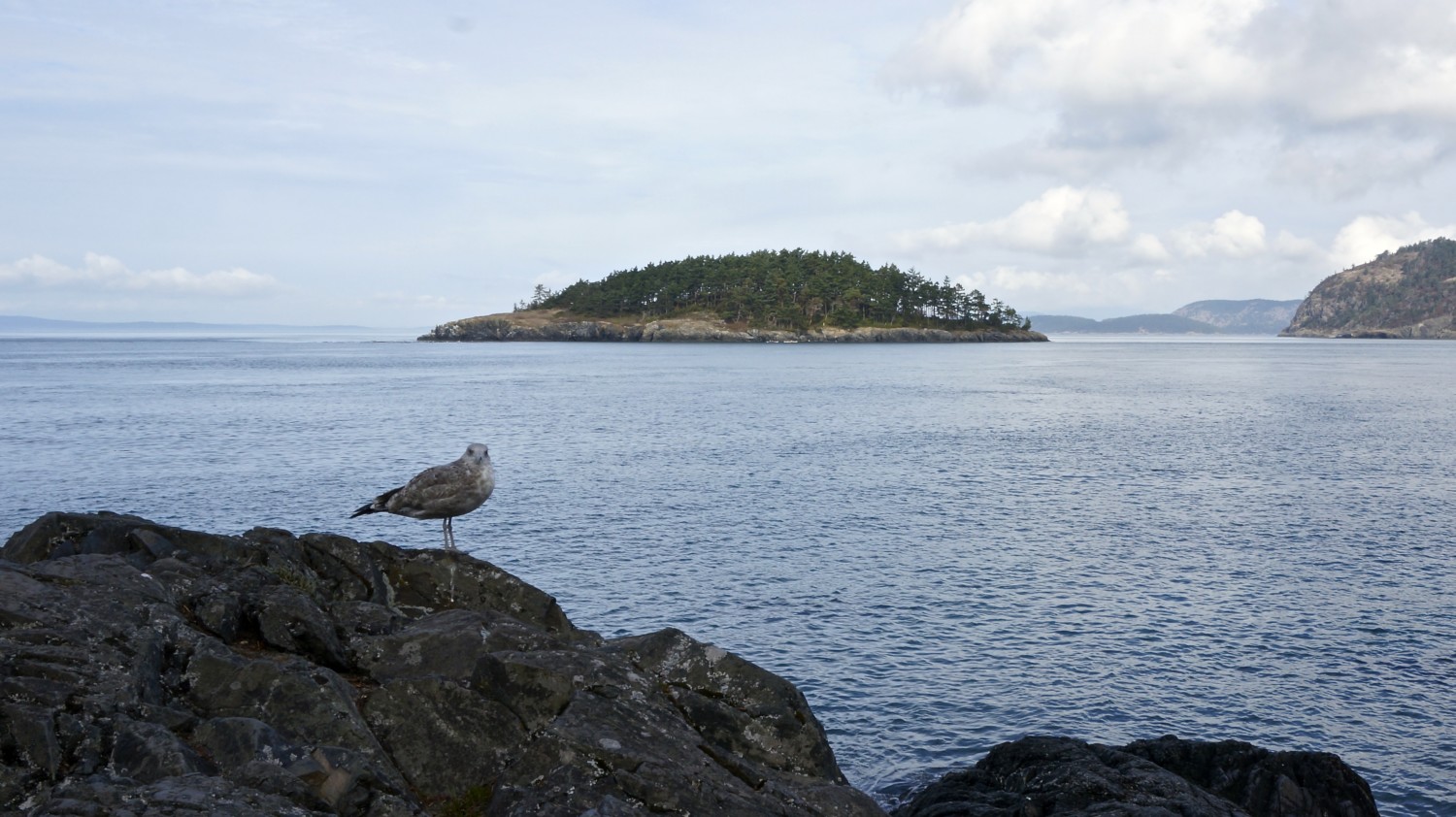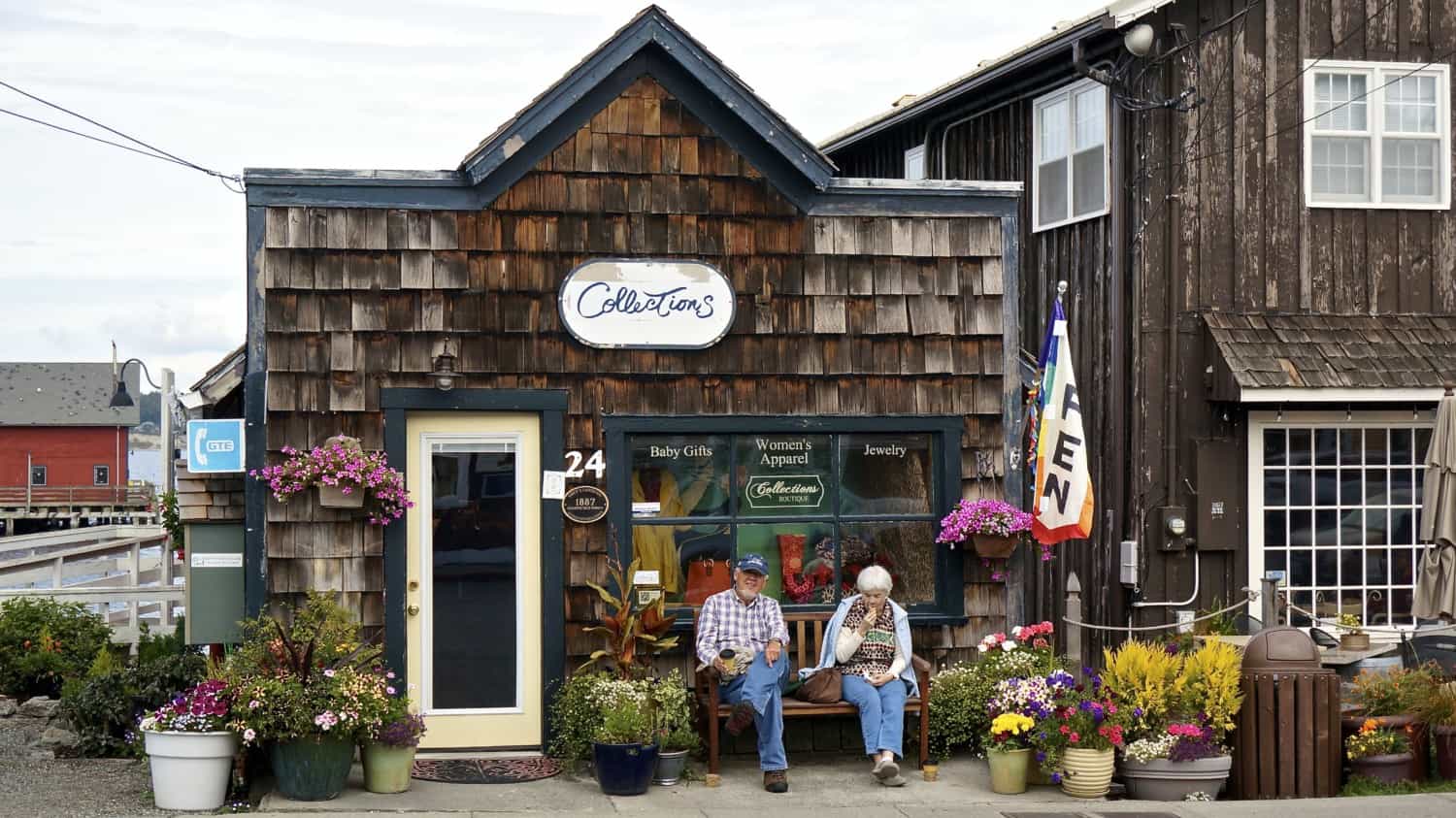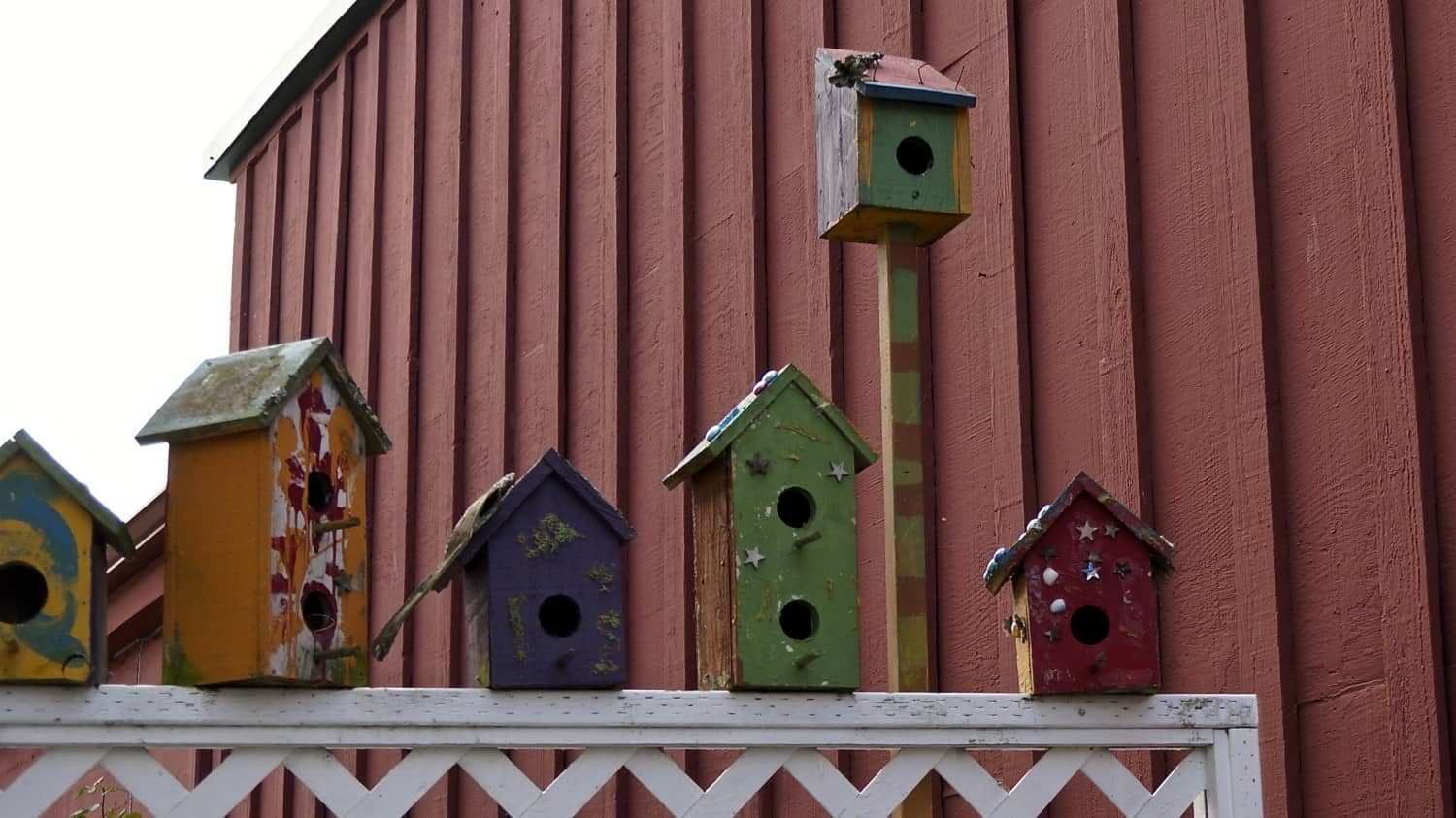 We used seagulls, people, and bird houses as props – and I learned how the photo I'd been taking of the dogs could be improved with these techniques.
Best of all, Kim is a local, and she knew the perfect spots to get terrific photos of Whidbey Island! We stopped at Deception Pass State Park, made our way over to the sweet little town of Coupeville, and wrapped up at Fort Casey.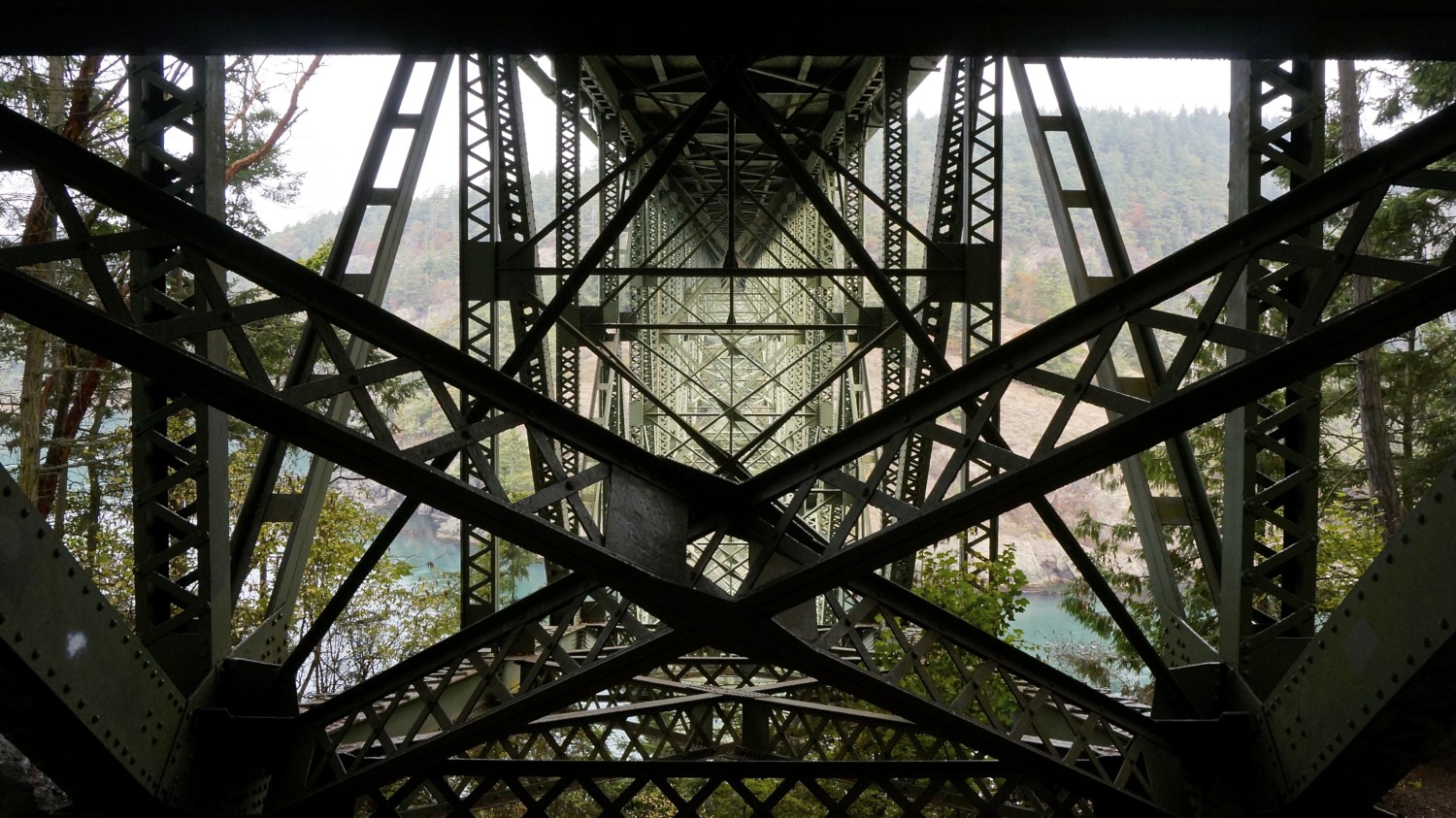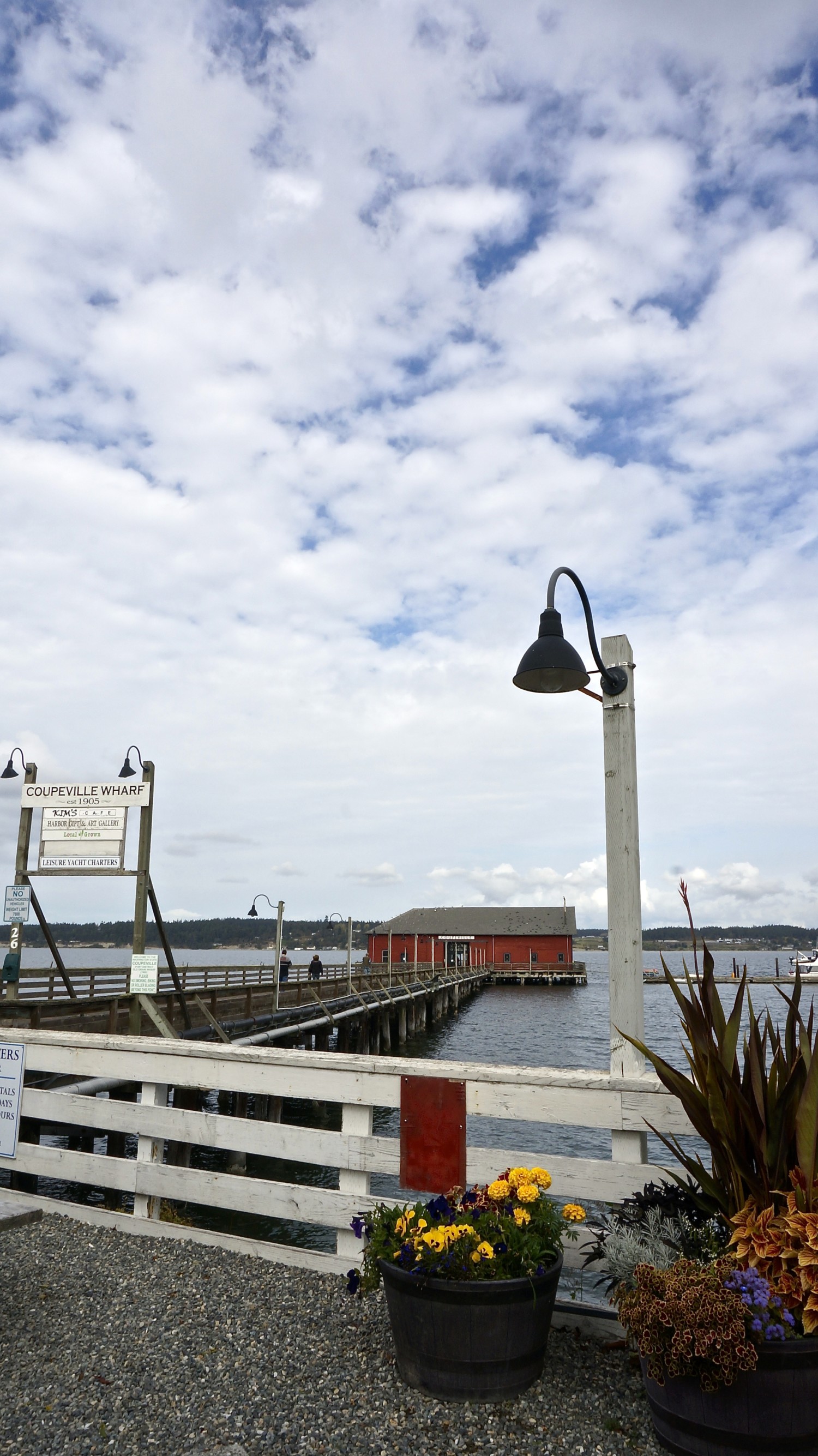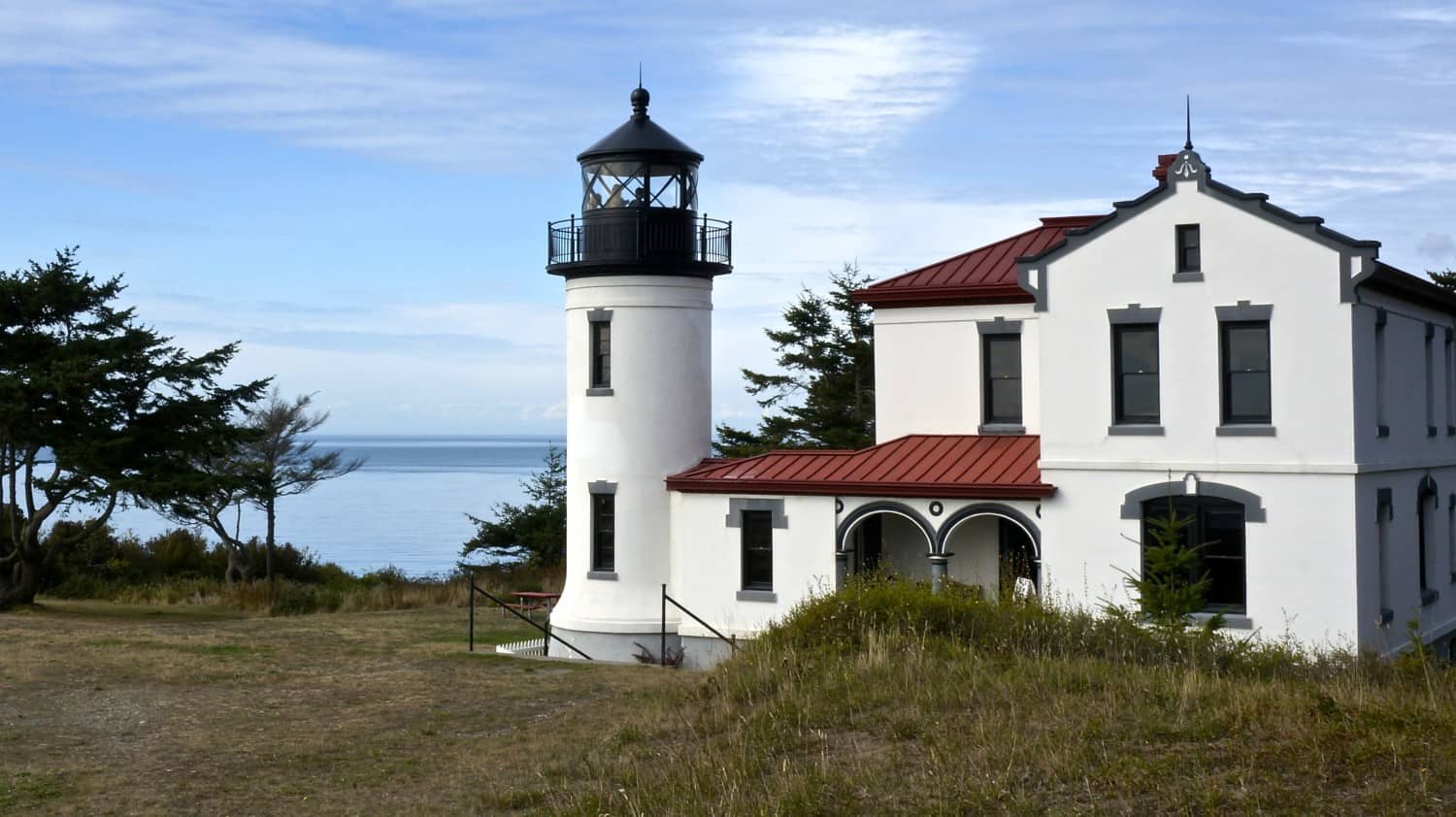 The cost for the session was $300, which is a bit of a splurge – even for a birthday gift! But the day couldn't have been more perfect, and I'll re-live it every time I get out the camera to line up a shot.  It was a wonderful way to see an area that was new to us, and an valuable investment in my photography skills. Really, does it get any better than that?
Have you ever done a photo safari? If so, what did you think of it?
Planning a pet friendly trip of your own? We'll make it easy:
Pet Friendly Hotels | Pet Friendly Destinations | Pet Friendly Activities
Amazon Affiliate Disclosure: GoPetFriendly.com LLC is a participant in the Amazon Services LLC Associates Program, an affiliate advertising program designed to provide a means for website owners to earn advertising fees by advertising and linking to amazon.com, audible.com, and any other website that may be affiliated with Amazon Service LLC Associates Program. As an Amazon Associate, the owner of this site earns a commission from qualifying purchases.
(Visited 526 times, 1 visits today)