I want to say right off the bat (get it … Louisville Slugger) that we will come back to Louisville. Due to some work/travel scheduling issues, we did not get to see nearly as much as we'd hoped. Based on what we saw, and from talking with the people we met, Louisville seems wonderfully pet friendly.
Sniffing Around
Located on the Ohio River, the settlement that became Louisville was founded in 1778 and is named after France's King Louis XVI. The city has a remarkable 122 city parks covering 14,000+ acres. And several of the parks were designed by Frederick Law Olmsted, the designer of NYC's  Central Park.
What We Did
We first ventured into the Highlands neighborhood to exercise Ty and Buster at the Patterson Dog Park on Morton Street. The park was shady, fenced, and had areas for small and large dogs. The dog owners were friendly, and shared their thoughts on what makes Louisville was a pet friendly city. The city parks and the outdoor doggie dining options seemed to top the list of reasons.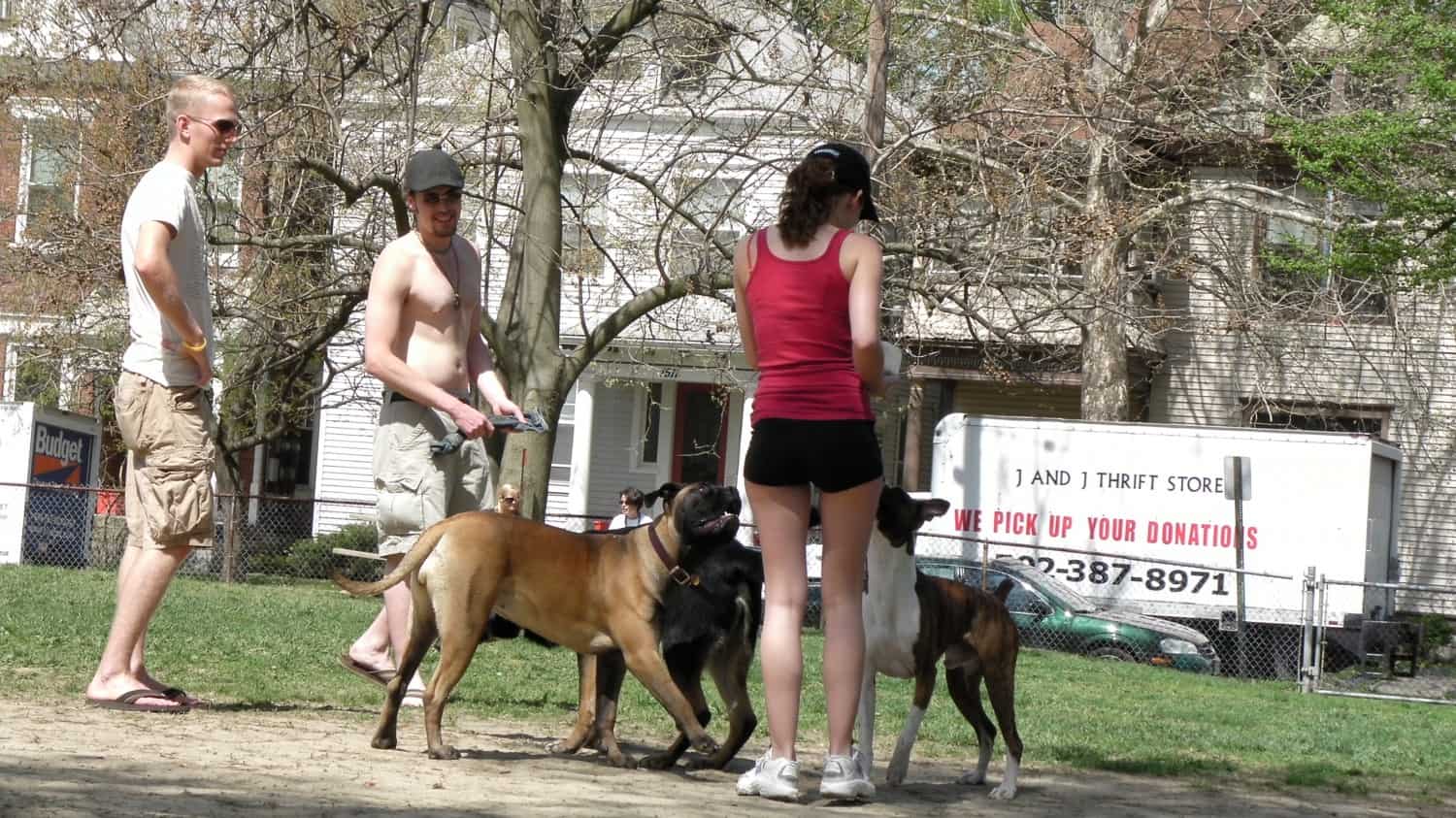 After working off some energy we, walked over to Molly Malones, an Irish Pub on Baxter Avenue. We had lunch with friends, and the staff provided Ty and Buster with separate water bowls. Best of all, Ty and Buster behaved perfectly – even with other dogs dining nearby! We then hopped across the street to dog friendly Quills Coffee for a caffeine injection.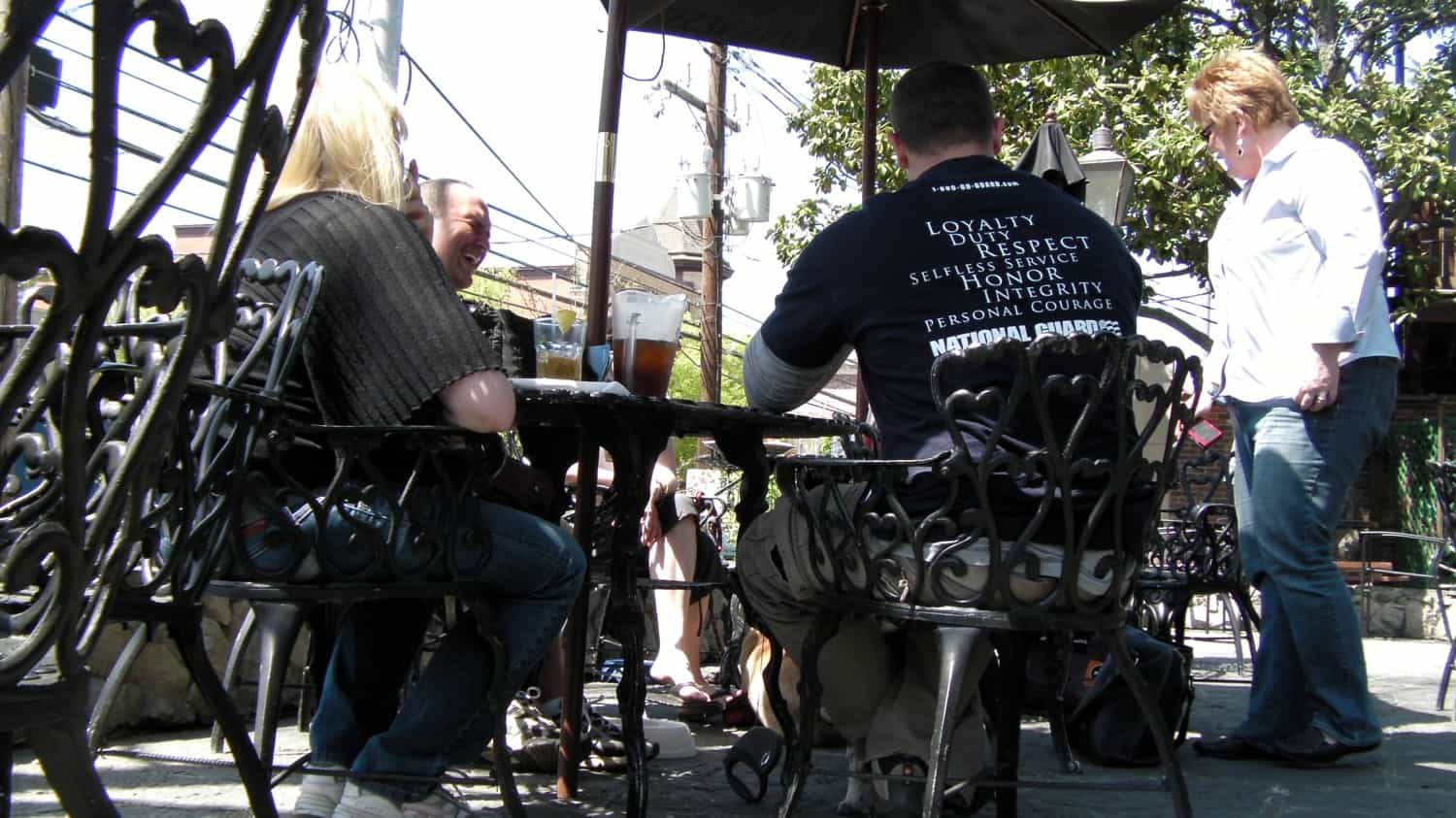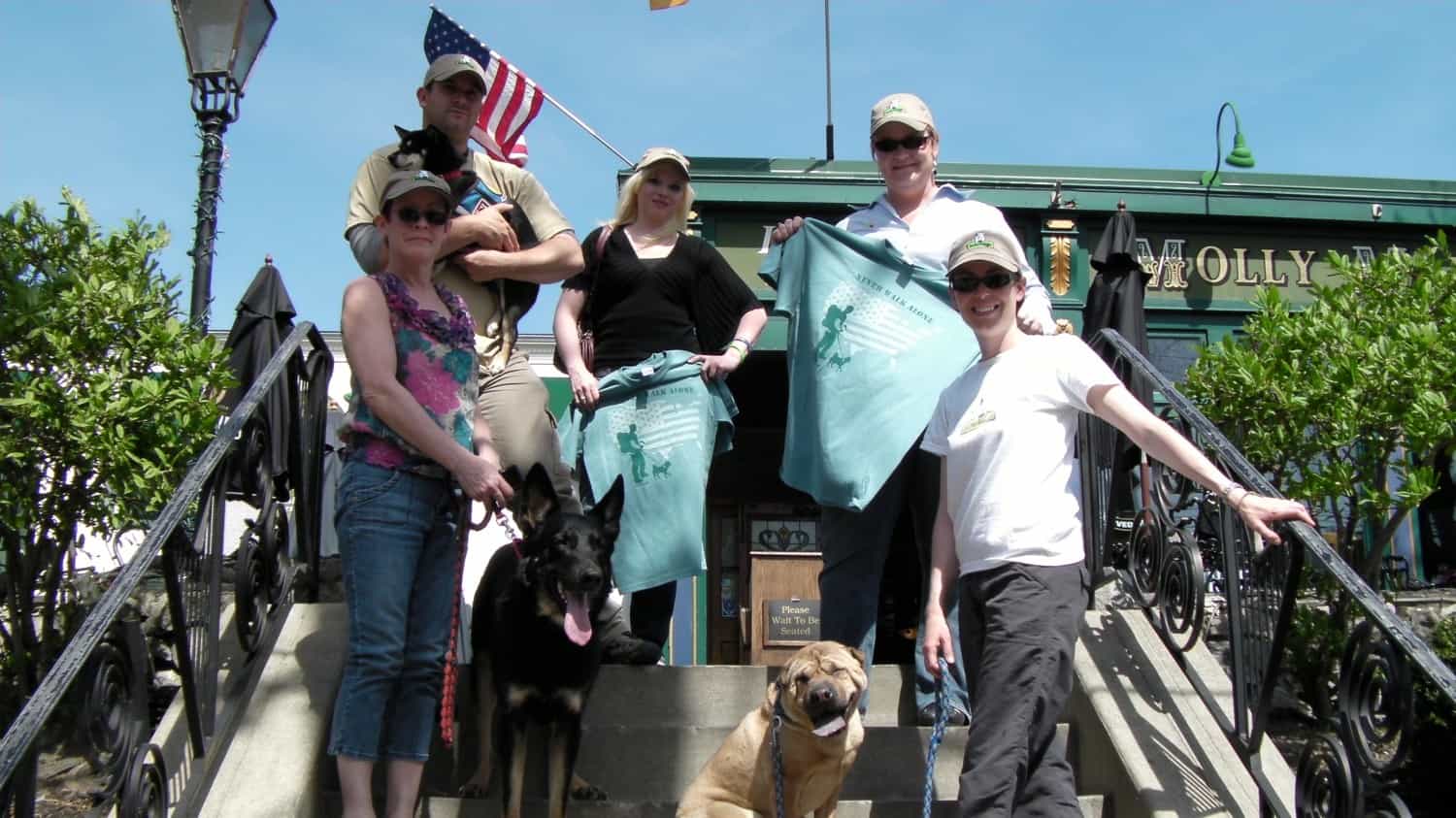 The next morning, we came back to see one of the dog parks we heard so much about. Cochran Hill Dog Run at Cherokee Park (designed by the aforementioned Olmstead). The dog park sections for big dogs and small dogs. At 2 acres the park was spacious, but there was little grass or shade. Still, it's a great dog run ensconced in a setting of old woods and rolling hills.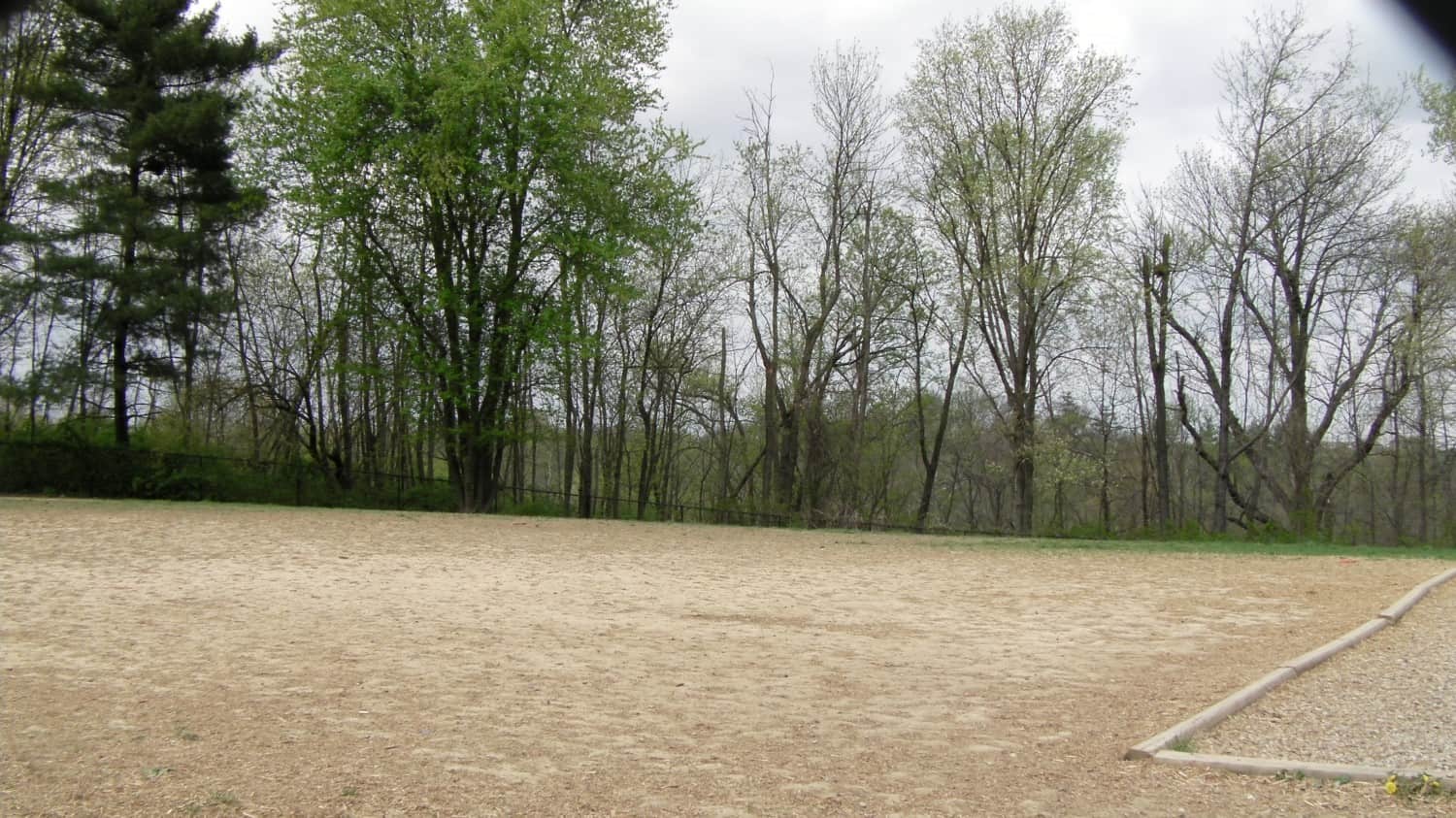 Where We Stayed
We stayed in Louisville for three nights. The first two were in the Louisville Metro KOA in Clarksville, IN (just on the other side of the Ohio River). Amy described it best – it was a parking lot with utility hookups. Why didn't we move? Too lazy, I guess, and we needed to catch up on our work. I doubt we will ever stay there again. The only redeeming feature was a nearby dog friendly park where we could exercise Ty and Buster.
We spent our third night at the Louisville South KOA in Shepherdsville (making Buster, our German Shepherd, feel at home). This rural park had a great nature trail that led you out of the park through the woods and down to the Salt River. The park also had a cute fenced-in area with play equipment that was perfect for small dogs. Added benefit: Shepherdsville is home to a Zappos fulfillment facility and … wait for it … an outlet store. Who knew Zappos had an outlet?! Attracted like moths to a flame – we came, we saw, we purchased.
Next Time
We love big cities that have distinct districts. And like many older American cities, Louisville has its well-defined neighborhoods, many with well over a century of their own history. The next time we're in town, we want to do a walking tour of the Downtown and Portland riverside areas. If we stay an extra day or two, we hope to see neighborhoods like Butchertown, Phoenix Hill, Shelby Park, Smoketown, and Old Louisville.
Amazon Affiliate Disclosure: GoPetFriendly.com LLC is a participant in the Amazon Services LLC Associates Program, an affiliate advertising program designed to provide a means for website owners to earn advertising fees by advertising and linking to amazon.com, audible.com, and any other website that may be affiliated with Amazon Service LLC Associates Program. As an Amazon Associate, the owner of this site earns a commission from qualifying purchases.
(Visited 1,220 times, 1 visits today)