I don't believe in coincidences. Looking back over my life, it's easy to spot the ordinary, everyday matters that collected, stacked themselves up, and twisted together into life-changing events. Today, we're celebrating one of those marvelous occasions … the day Buster came into our lives.
A thousand decisions – small and large – made over years – got us to that serendipitous morning when we came home from walking Ty and found Buster. What brought Buster to that spot at that moment we'll never know, but we couldn't be more grateful. If you'd have told us back then the ways Buster would change our lives and the lessons he'd teach us, we'd have laughed at you. Really. We'd have told you it was impossible … little did we know.
So, each year on this date, we celebrate Buster's "birthday." Of course, we can't possibly know when our sweet boy arrived on Earth, but we do know when he popped into our lives and started weaving his magic – and that is cause for celebration!
There's nothing in the world that Buster likes better than squeaky balls, and my goal on his special day is to see if we can do something to make that big tail swings in complete circles. This year we decided to get him seven new squeaky balls – one for each year he's been with us, and one for the first year of his life that made him into the sweet, funny, sensitive, goofy, slightly neurotic, squish that he is. Happy birthday, Boo – we love you!! Here's to many, many more.
Now, close your eyes and wait for your surprise …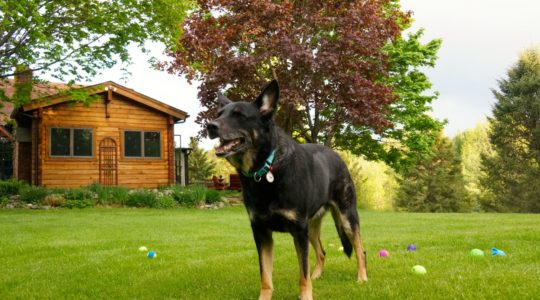 What could it be? What could it be?
BALLS!!!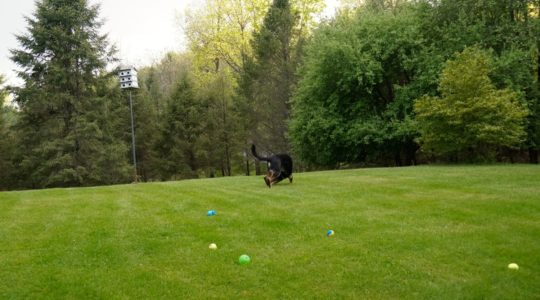 Really guys? All for me??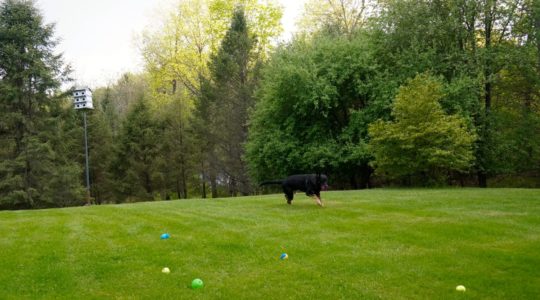 Listen to this one!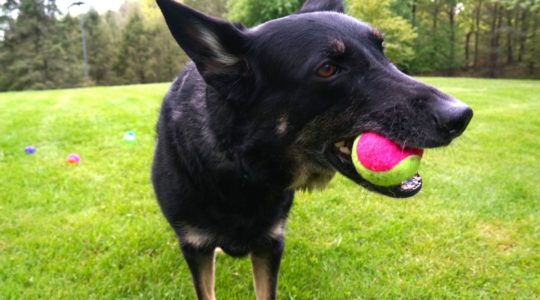 Wait, wait … listen to this one!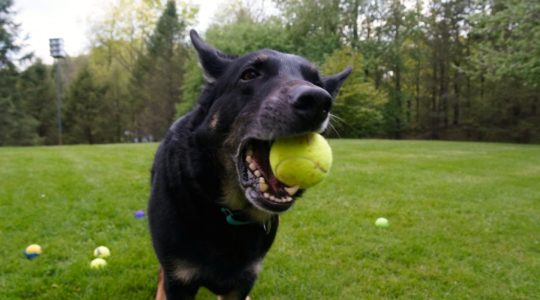 This one is perfect!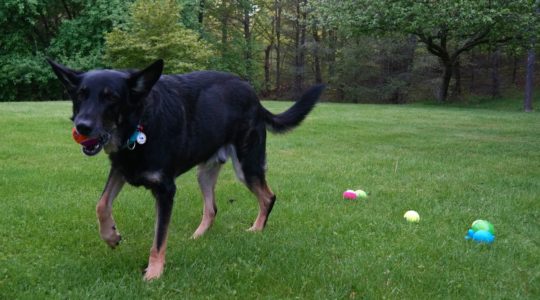 I can't decide which is my favorite.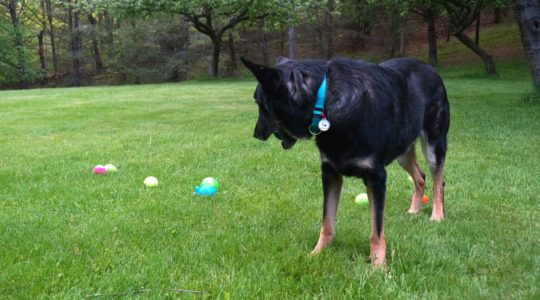 It's your birthday, B – you should make a wish.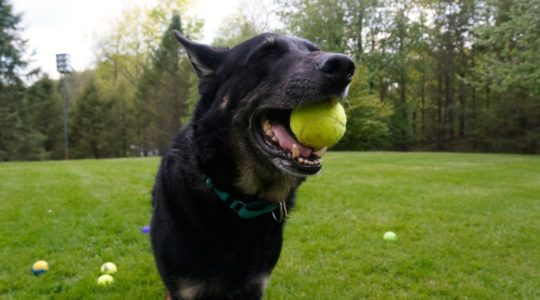 Ummm, I wish every day was my birthday …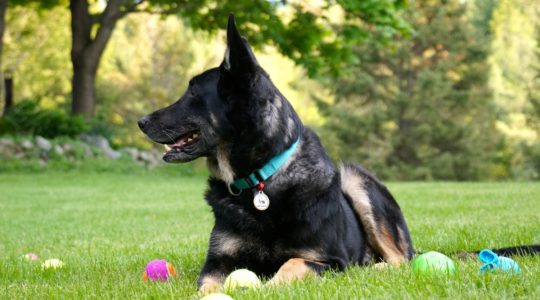 … and that I could fit all the ball in my mouth at once!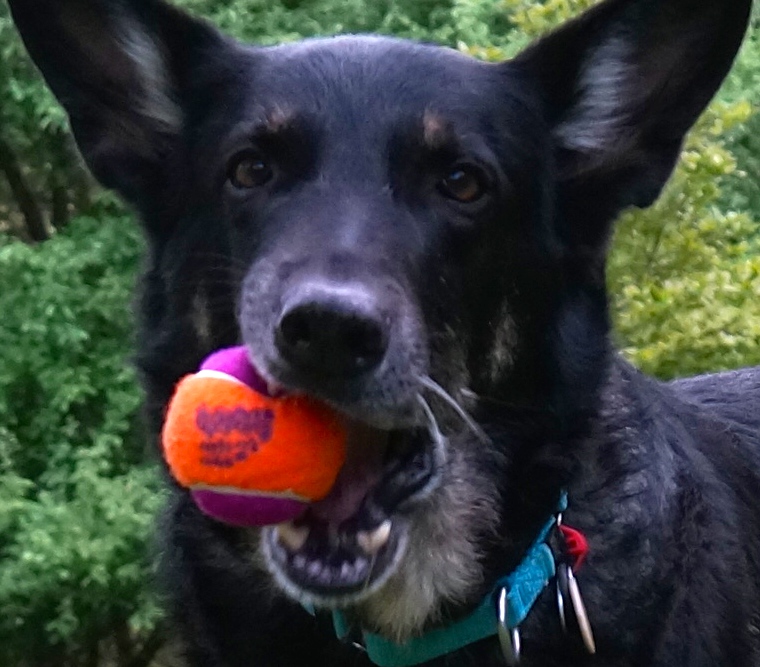 Planning a pet friendly trip of your own? We'll make it easy:
Pet Friendly Hotels | Pet Friendly Destinations | Pet Friendly Activities
Amazon Affiliate Disclosure: GoPetFriendly.com LLC is a participant in the Amazon Services LLC Associates Program, an affiliate advertising program designed to provide a means for website owners to earn advertising fees by advertising and linking to amazon.com, audible.com, and any other website that may be affiliated with Amazon Service LLC Associates Program. As an Amazon Associate, the owner of this site earns a commission from qualifying purchases.
(Visited 159 times, 1 visits today)