Serendipity strikes again! :-) When we were in California Wine Country we unknowingly stayed in an RV park that was walking distance to the Sonoma County Annual Balloon Festival. Well, the same sort of thing happened again in Washington.
Heading north up the coast, we were having trouble finding a campground with availability on a Thursday night. That almost never happens, so we inquired as to the cause of the congestion … it was a kite festival in Long Beach. Curious about the hubbub, we made a detour to cruise though and check out the festivities. In the middle of town there was a small RV park – without much hope, we stopped to see if they'd happen to have space for us for the night. As it turned out, they had an opening for the entire weekend … and that's how we got to see the 2011 Washington State International Kite Festival!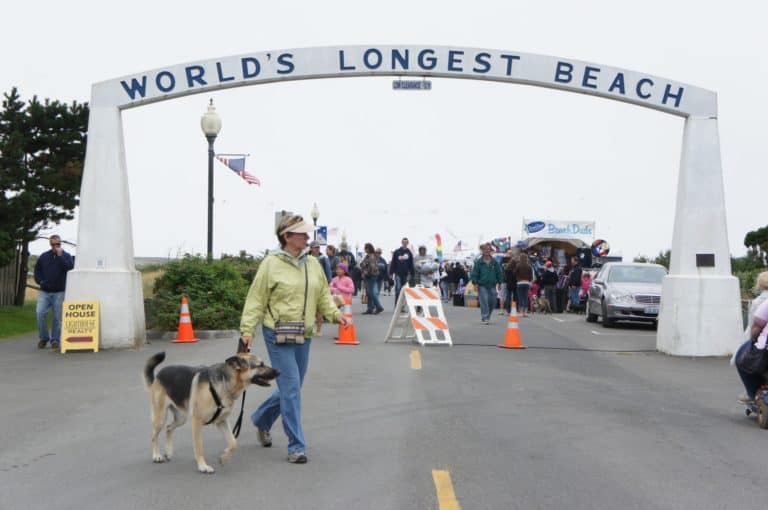 Having never been to a kite festival before, we were amazed by the variety of events. Freestyle, ballet, indoor, trick, and fighting competitions. There were those for whom the hobby is an art and they, either individually or in pairs, performed elaborately choreographed flights to music. Others were there to show their skills in control and precision, completing compulsory figures with various degrees of difficulty – like figure skating in the sky. Our favorite though, were the synchronized team flyers. Check out these 36 kites, each operated individually, flying in formation. They reminded me of colorful quilt pieces, coming together perfectly to reveal a pattern.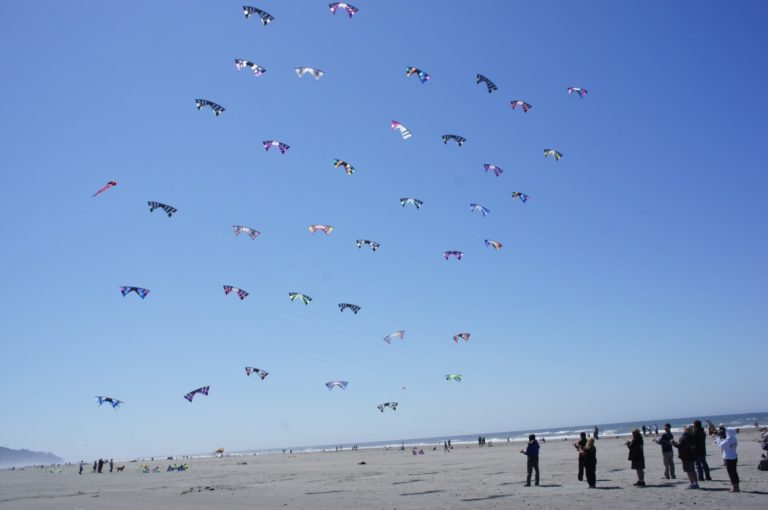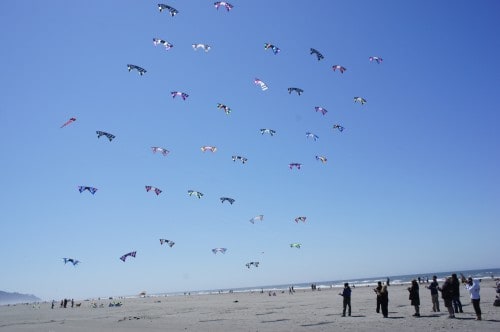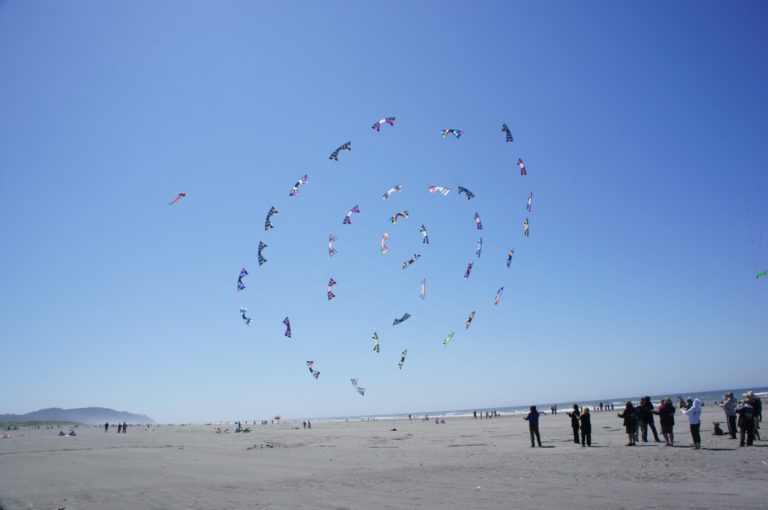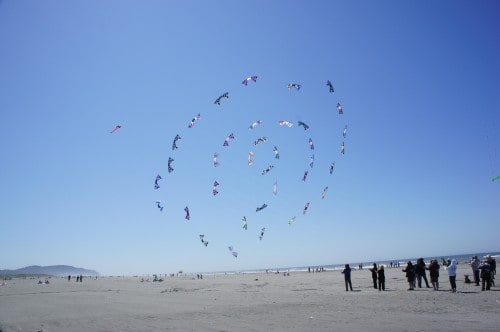 From flying pants, to a pterodactyl, to centipedes, and super-long long kite trains – if it flies at the end of a string, it was on display.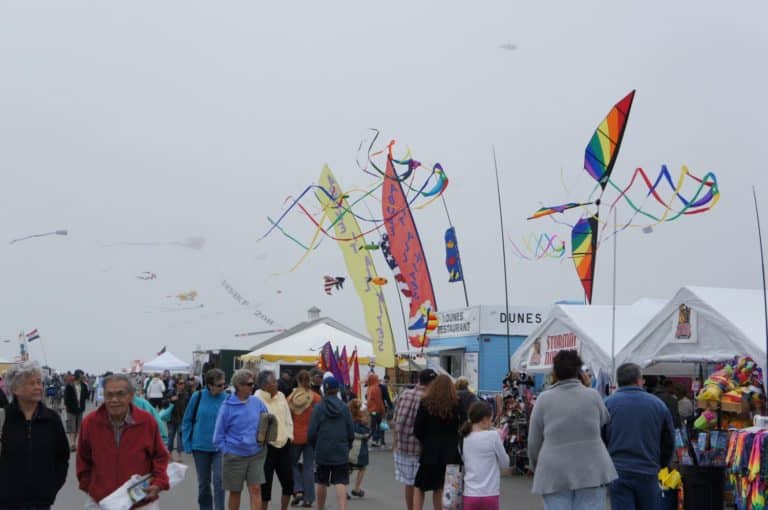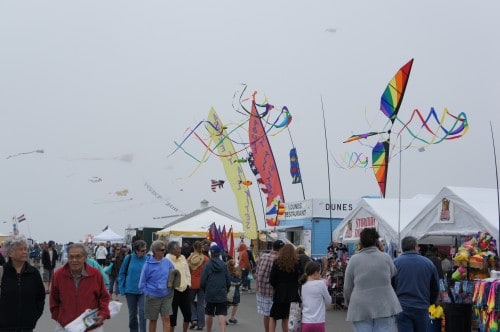 And it wasn't just people that came out to enjoy the show. The festival grounds and the beach are both pet friendly – so there were all kinds of dogs there, too!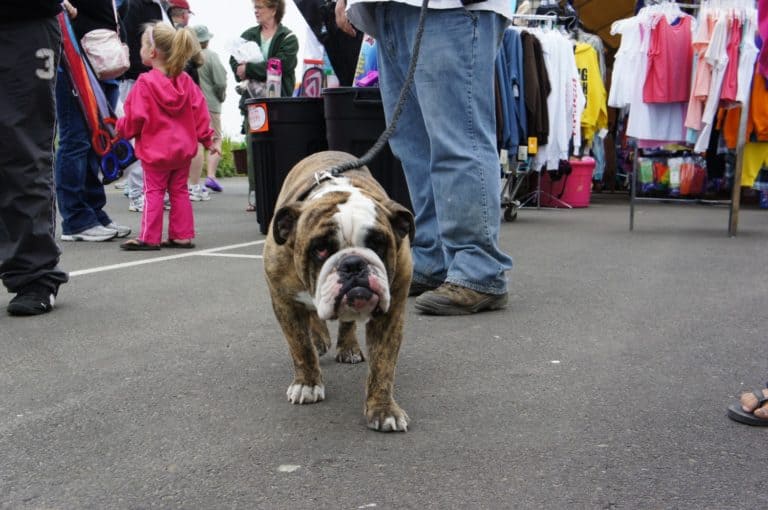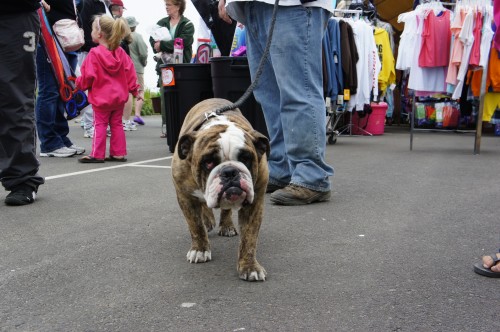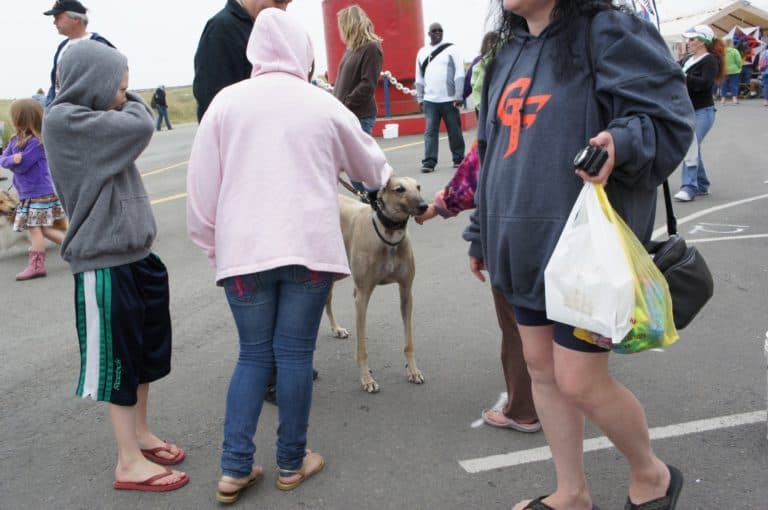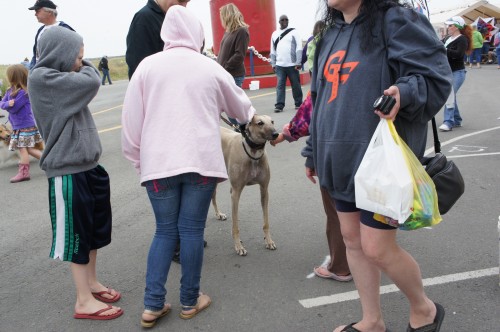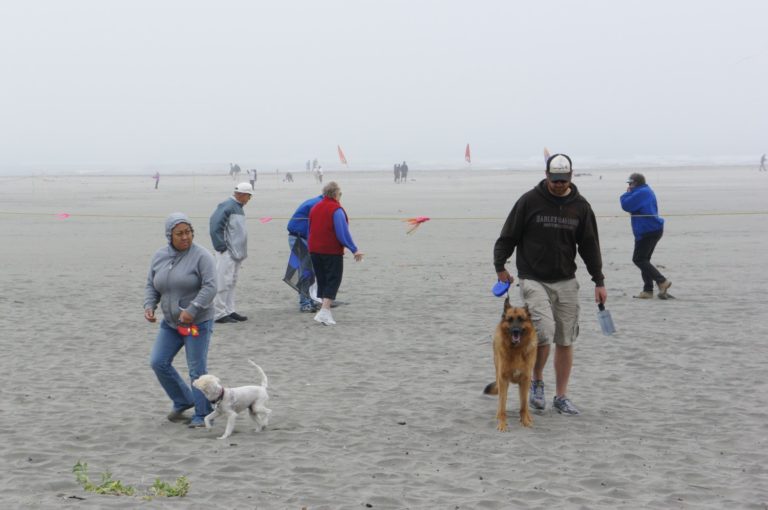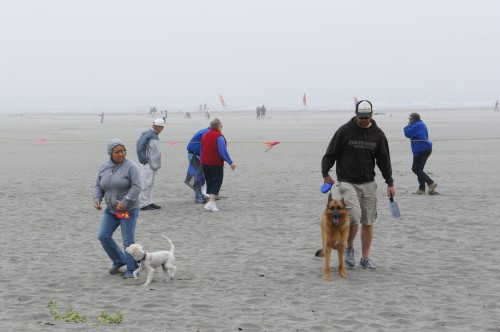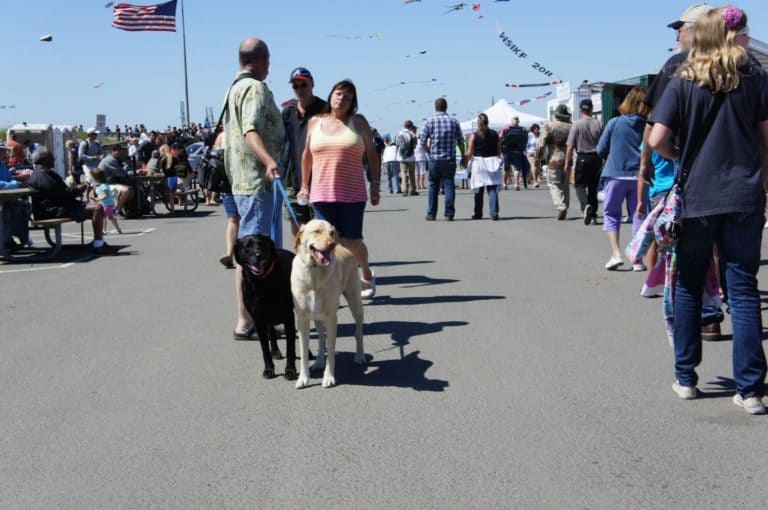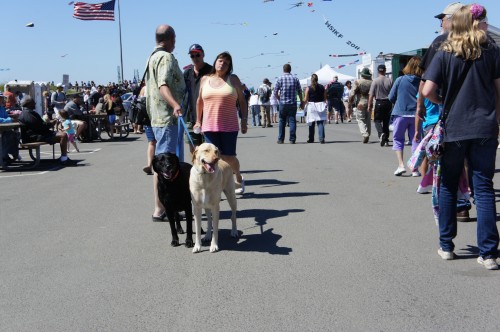 It was one of those unplanned treats that sometimes happens when you least expect it. Thank you, serendipity.
Amazon Affiliate Disclosure: GoPetFriendly.com LLC is a participant in the Amazon Services LLC Associates Program, an affiliate advertising program designed to provide a means for website owners to earn advertising fees by advertising and linking to amazon.com, audible.com, and any other website that may be affiliated with Amazon Service LLC Associates Program. As an Amazon Associate, the owner of this site earns a commission from qualifying purchases.
(Visited 846 times, 1 visits today)