Last month we spent a few weeks in Boise, Idaho, and took the opportunity to leave the RV behind for a couple of over-night trips away from the city. For years we've wanted to see McCall – the little town on the shores of Payette Lake, where outdoors enthusiasts flock for year-round activities – so that was our first side trip to the mountains, and it was a dog lover's dream!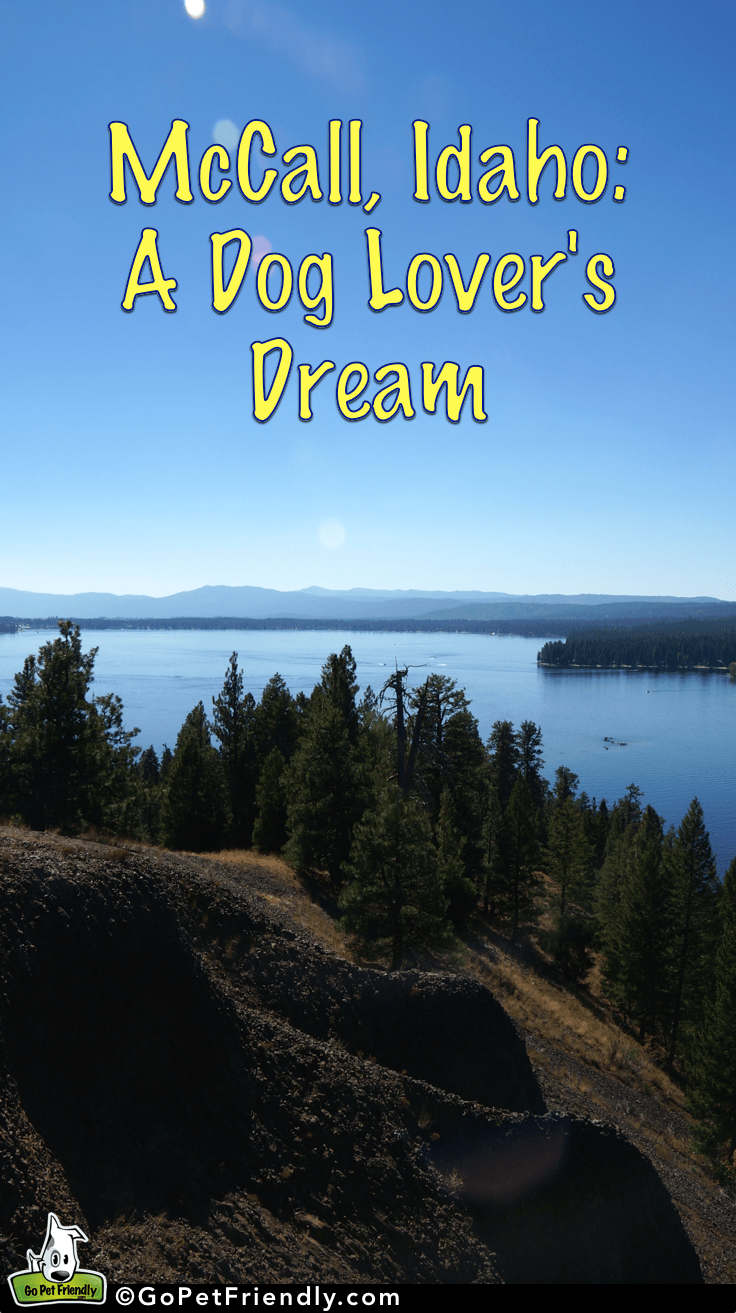 Perched at 5,000 feet in altitude, and surrounded by national forests, what drew me to McCall were the photographs I'd seen of the area. I was expecting stop-you-in-your-tracks kind of scenery, and McCall did not disappoint. From Boise, we drove north on Hwy 55 to Horseshoe Bend, and then took Hwy 52 to Hwy 95, which bought us back to Hwy 55 and then into McCall. This was definitely the long way around, but it gave us a chance to see some completely different landscapes – and isn't that what road trips are all about?!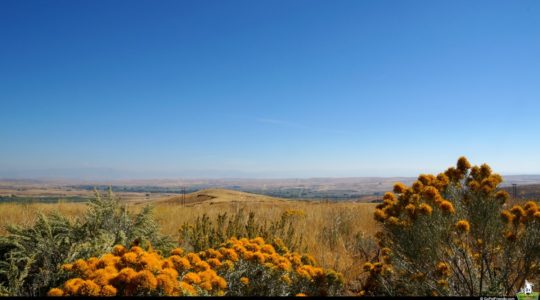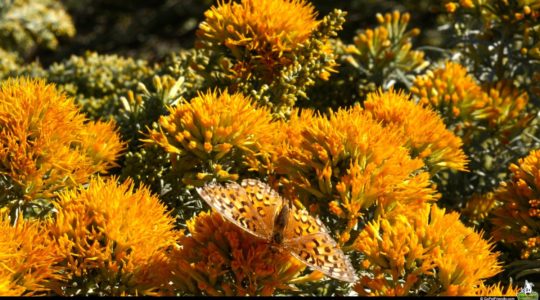 Arriving in McCall, your attention is immediately captured by the lake. After a quick stretch, we promptly arranged the boys for a few photos. First, of them overlooking the marina …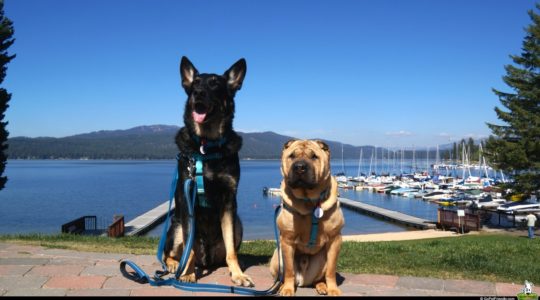 Then with the local bears …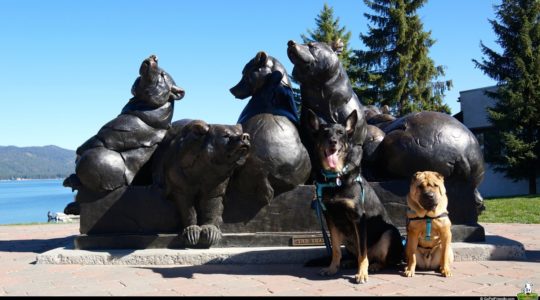 But Buster was pretty clear that it was time for lunch, and soon his nose was leading the way …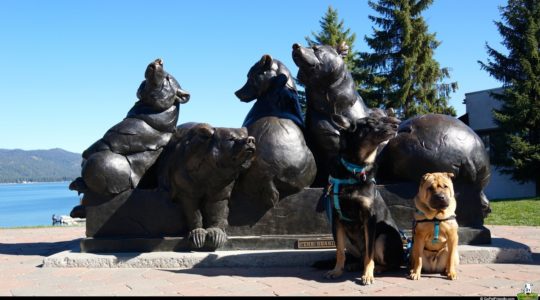 We ambled along the paths though the waterfront park, and got down to the business of choosing a place to eat.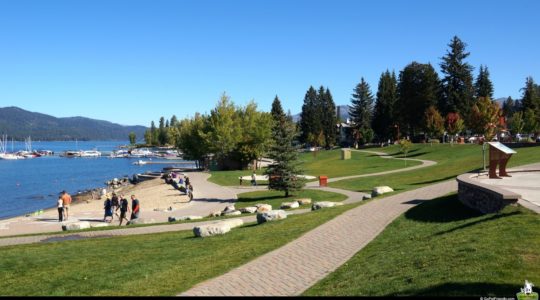 I use the word "choosing" rather than "finding" because downtown McCall has a great selection of pet friendly restaurants – far more than we were expecting to find in a town this size!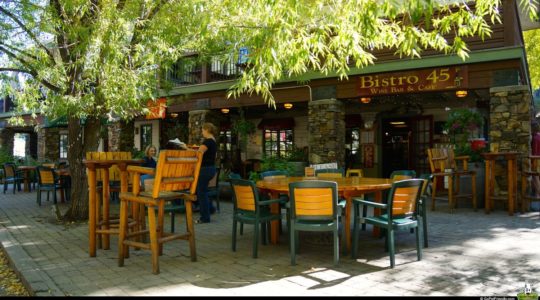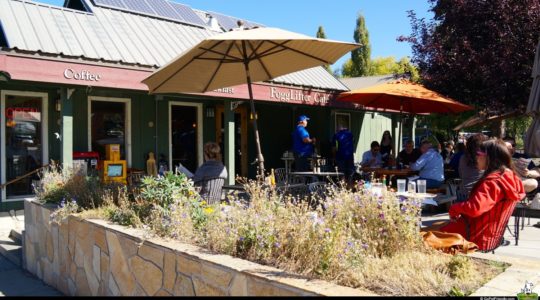 We settled on My Father's Place, for their shady picnic tables where the boys could stretch out in the grass while we ate. I highly recommend their Nut Burger … it's unlike any veggie burger I've ever eaten!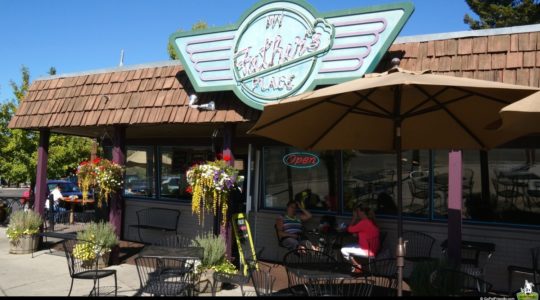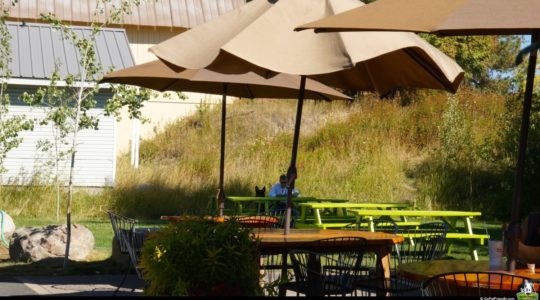 After lunch we took a drive around the lake and stopped at Ponderosa State Park. Following the shore, the route around the lake provided vantage points to appreciate the views from every angle. And, Ponderosa Park's Day Use Area was well worth the $5 entrance fee. Leashed pets are welcome throughout the park, except in the buoyed swimming area.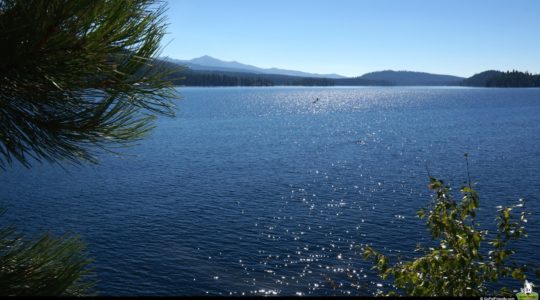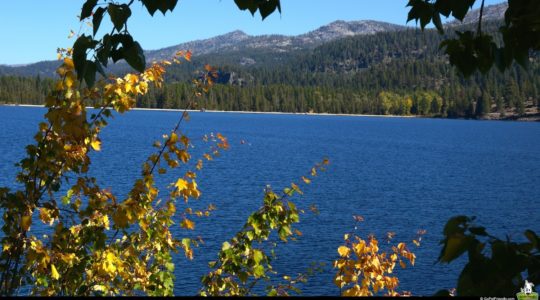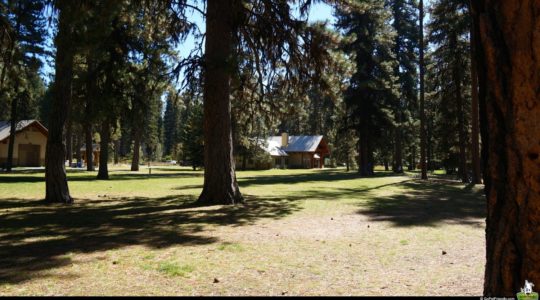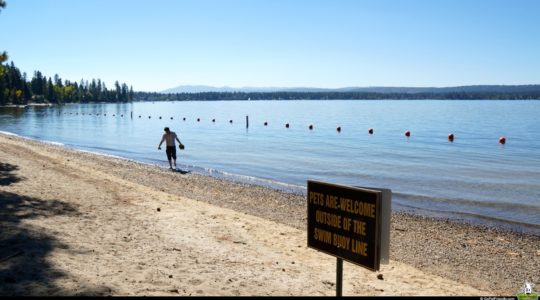 The North Beach area of the park has the largest public sandy beach on the lake. You can even get up close and personal with the local wildlife by renting a canoe at the west side day use area, and paddling the Payette River as it meanders though the valley.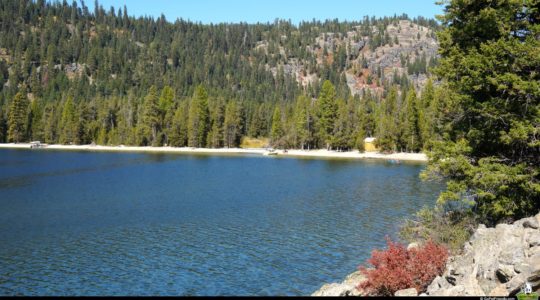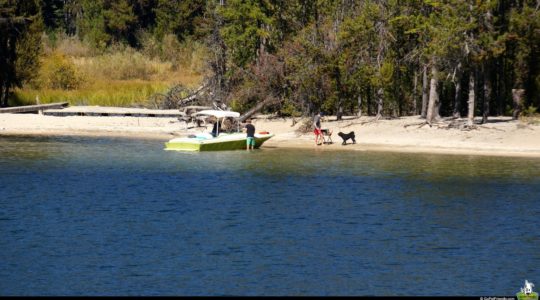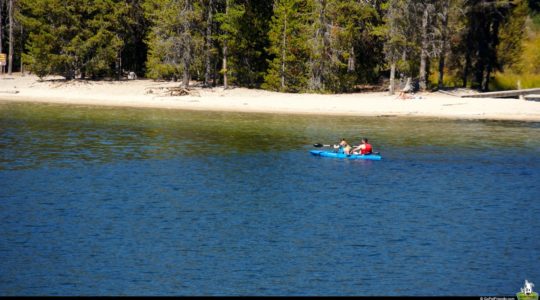 Follow the park road all the way out to Narrows Overlook for one of the best viewpoints to admire the lake.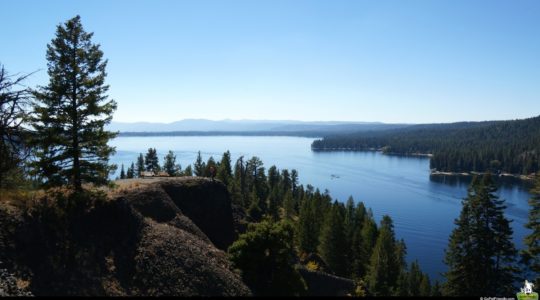 After working up an appetite, it was time to make our way back to town for dinner, and we couldn't have picked a better spot than the Salmon River Brewery. The atmosphere was casual and fun, and the tables out front and on the deck were pet friendly.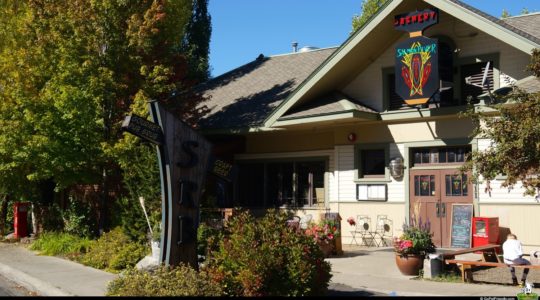 You won't have any problem finding a pet friendly hotel in McCall – there are several to choose from and they cover every price range. If you have a tent or RV, you'll find accommodations at the state park and at a local campground.
The next morning we made our way to Stacy Cakes Bakery for breakfast. Their gingersnaps are famous, and I had to try them for myself. They are as good as everyone says, but don't limit yourself – everything we tried was fantastic! They also have a few outdoor tables in the courtyard where your pup is welcome to join you.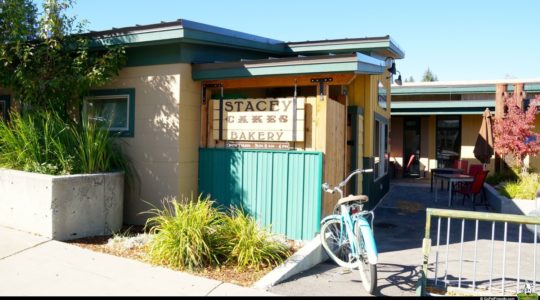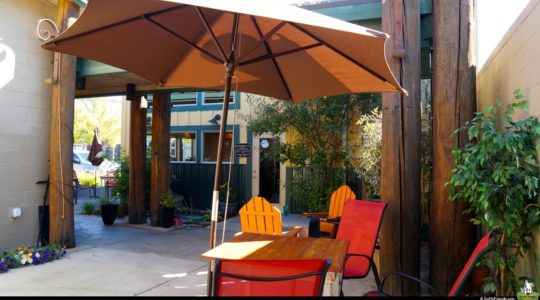 After breakfast we were really in luck, because the McCall Farmer's Market was open! They had a nice variety of vendors and the dogs were welcome to peruse with us.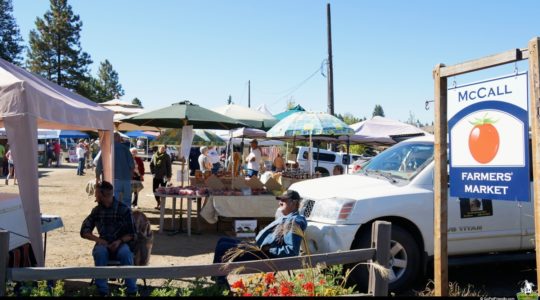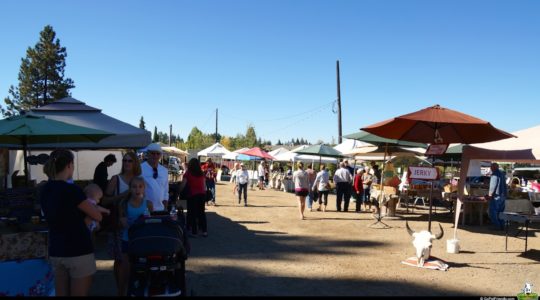 With our shopping squared away, it was time to head back to Boise and we took Hwy 55 south all the way. Designated as a national scenic byway, the Payette River Scenic Byway tracks the Payette River as it transitions from tranquil to turbulent and back again. It's one of the most spectacular drives we've ever taken.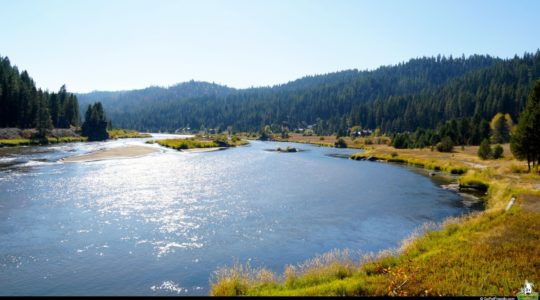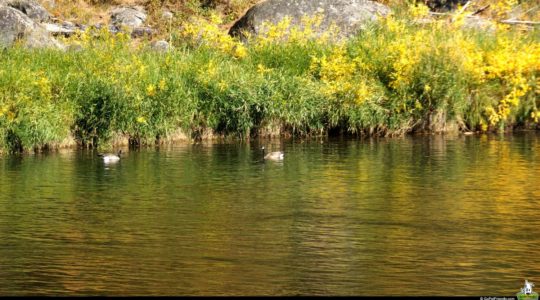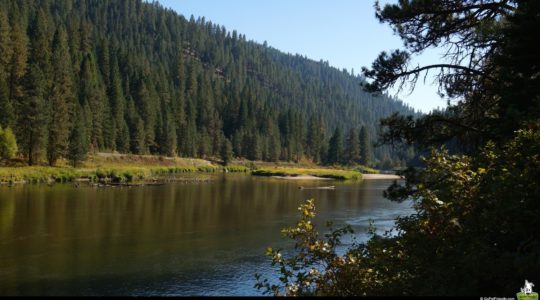 If you find yourself in the area, we think pet travelers will find McCall a friendly and memorable stop on your trip. We're already looking forward to the next time we can visit!
Planning a pet friendly trip of your own? We'll make it easy:
Pet Friendly Hotels | Pet Friendly Destinations | Pet Friendly Activities
Amazon Affiliate Disclosure: GoPetFriendly.com LLC is a participant in the Amazon Services LLC Associates Program, an affiliate advertising program designed to provide a means for website owners to earn advertising fees by advertising and linking to amazon.com, audible.com, and any other website that may be affiliated with Amazon Service LLC Associates Program. As an Amazon Associate, the owner of this site earns a commission from qualifying purchases.
(Visited 6,503 times, 1 visits today)