Who's ready to hit the road?! If you're taking an overnight or weekend trip with your pup, here's a list of things to pack for your dog.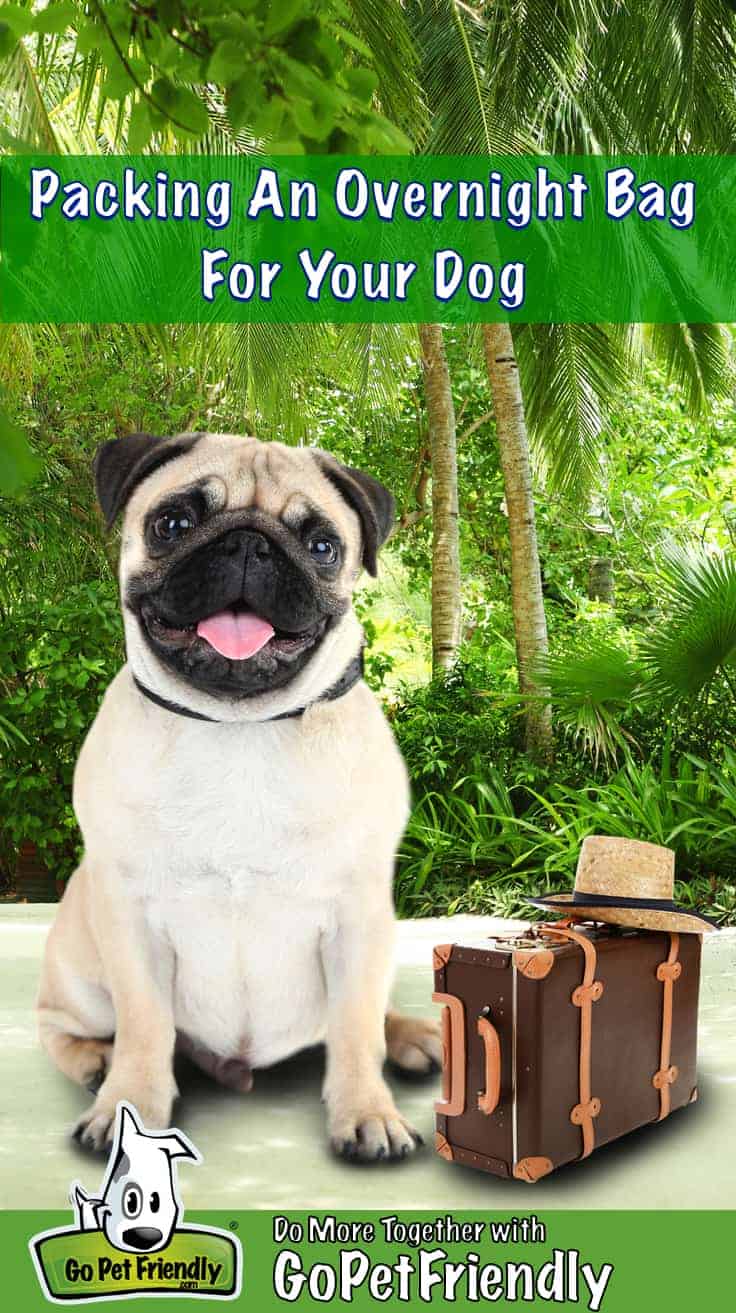 *This post contains affiliate links. Thank you!*
For an overnight or weekend trip, you want to pack your dog's essentials without lugging along more than you'll need. But deciding what should stay and what should go is a delicate balance. Below is a list of things to pack for your dog if you're taking an overnight or weekend trip together.
Whether you're going around the block or across the country, there are some items that should always have along when you're traveling with your pet. And keeping these things in your car means there's less to pack for your getaway!
What To Pack For Your Dog
The Right Bag
Starting with the right bag makes every trip easier. Look for one that is big enough to organize all your dog's things, so your hands are free for your bag and his leash!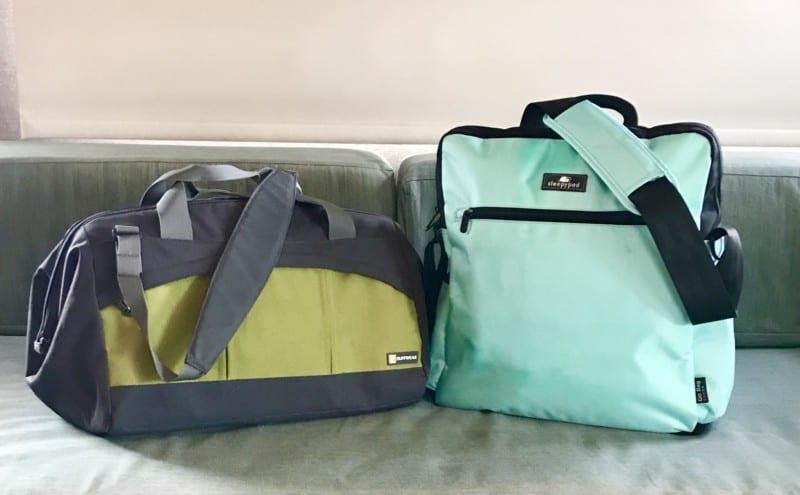 We actually have two favorite bags. For shorter trips, Sleepypod's Go Bag checks all our boxes. Built for pet travel, this versatile bag is so beautiful and convenient you'll want one to pack for yourself! The strap is comfortable for over-the-shoulder or cross-body carrying, and there are plenty of pockets and compartments for organizing your dog's gear.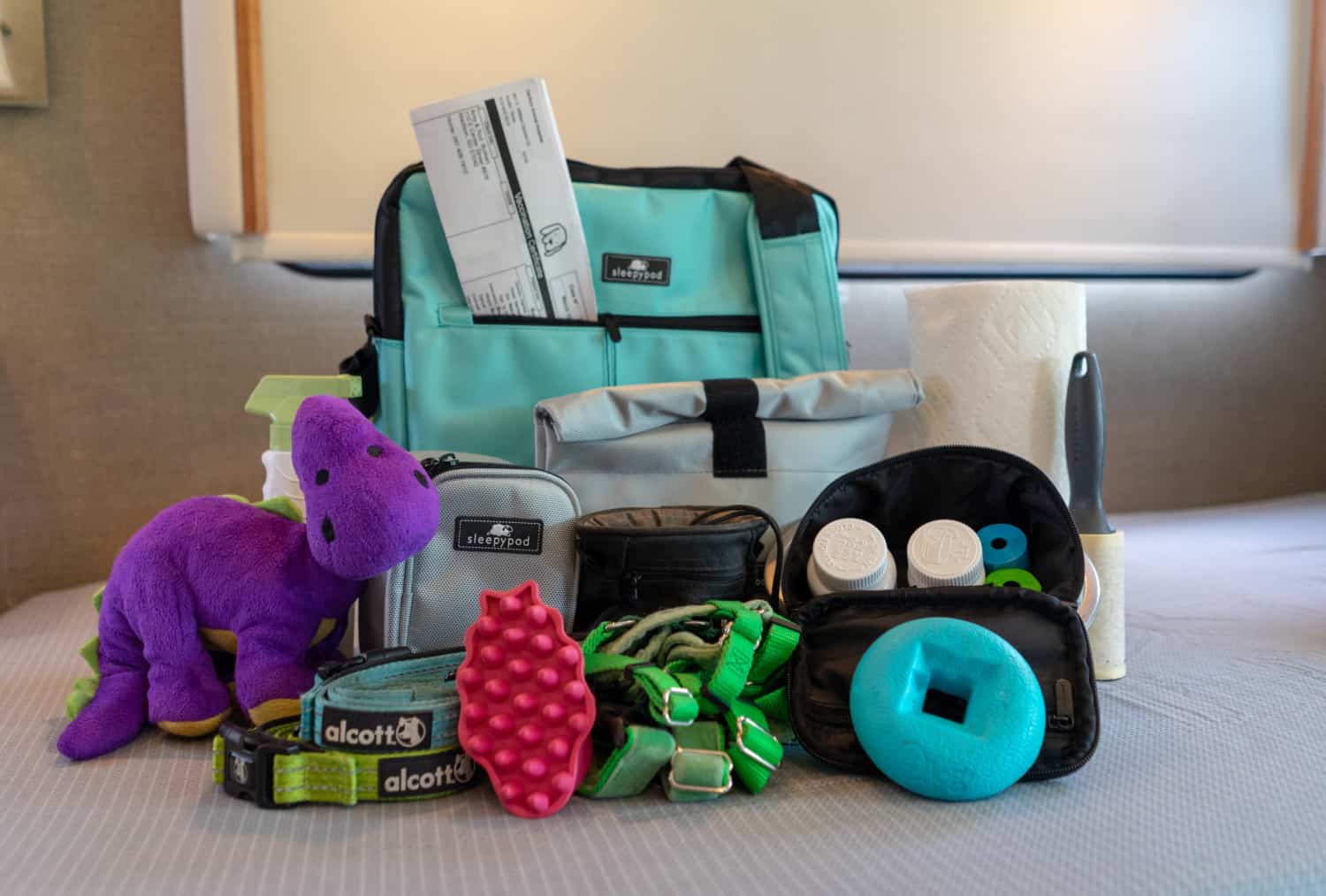 When we need more space, we opt for Ruffwear's Haul Bag. It's wide opening makes it easy to load, unload, and access the contents. And it has plenty of interior and exterior pockets to keep everything organized. Best of all, it holds A LOT of stuff!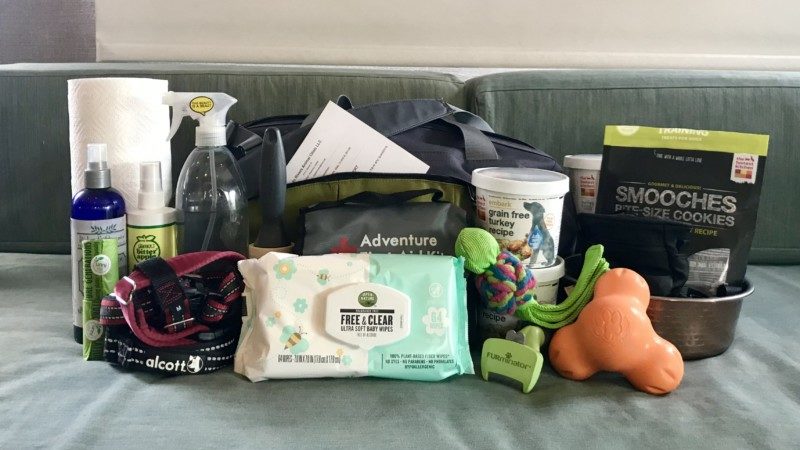 Walking Harnesses and Leashes
Dogs should always be buckled into their car harnesses or secured carrier while you're driving. But once you arrive at your destination, walking harnesses are more comfortable for exploring.
To make every outing enjoyable, we love the Freedom No-Pull Harnesses from 2 Hounds Design. These harnesses give you the option of attaching the leash at the back or chest, which discourages dogs from pulling. They also look great and provide minimal coverage, so they're not hot for your dog to wear.
Our favorite leash is Alcott's Weekender, which can be adjusted from 3 to 5 feet in length. They also have a clasp in the handle that makes it easy to attach your dog to a chair at an outdoor café or a bench in the park.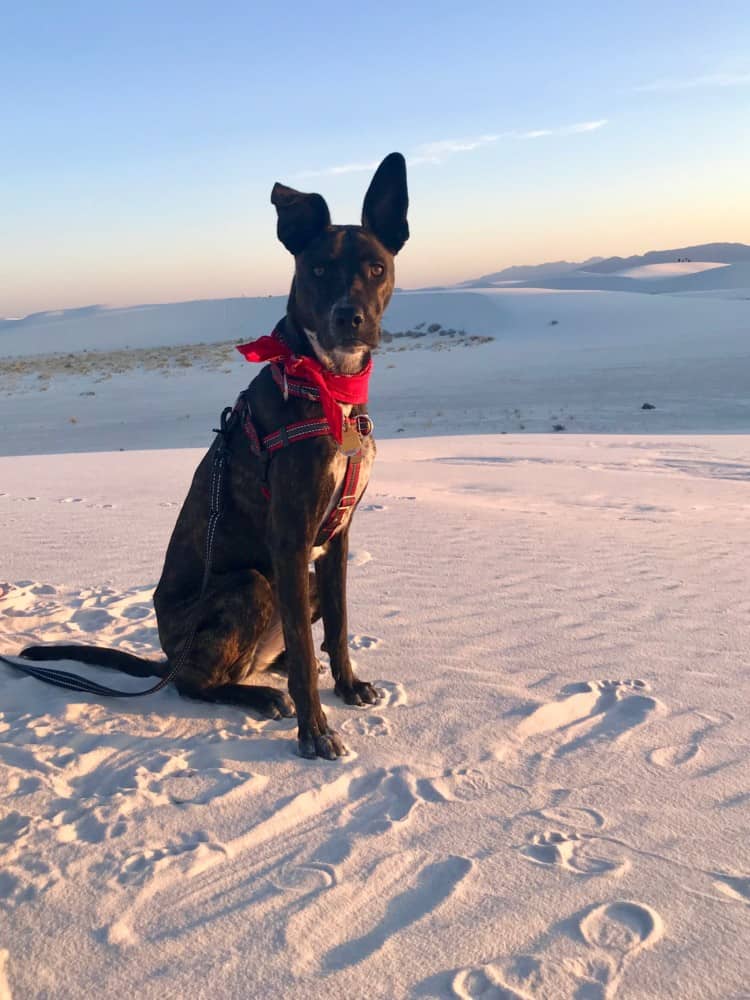 Treat Pouch and Extra Treats
Taking your pet new places is a great training opportunity! Whether it's an off-leash trail where you can work on your pup's recall, or a pet friendly mall where he can practice polite greetings, be prepared to reward him for good behavior. A treat pouch keeps your dog's rewards handy and your pockets free of crumbs.
Healthy treats like freeze dried salmon will delight your pup — and you don't have to worry about feeing him "junk food."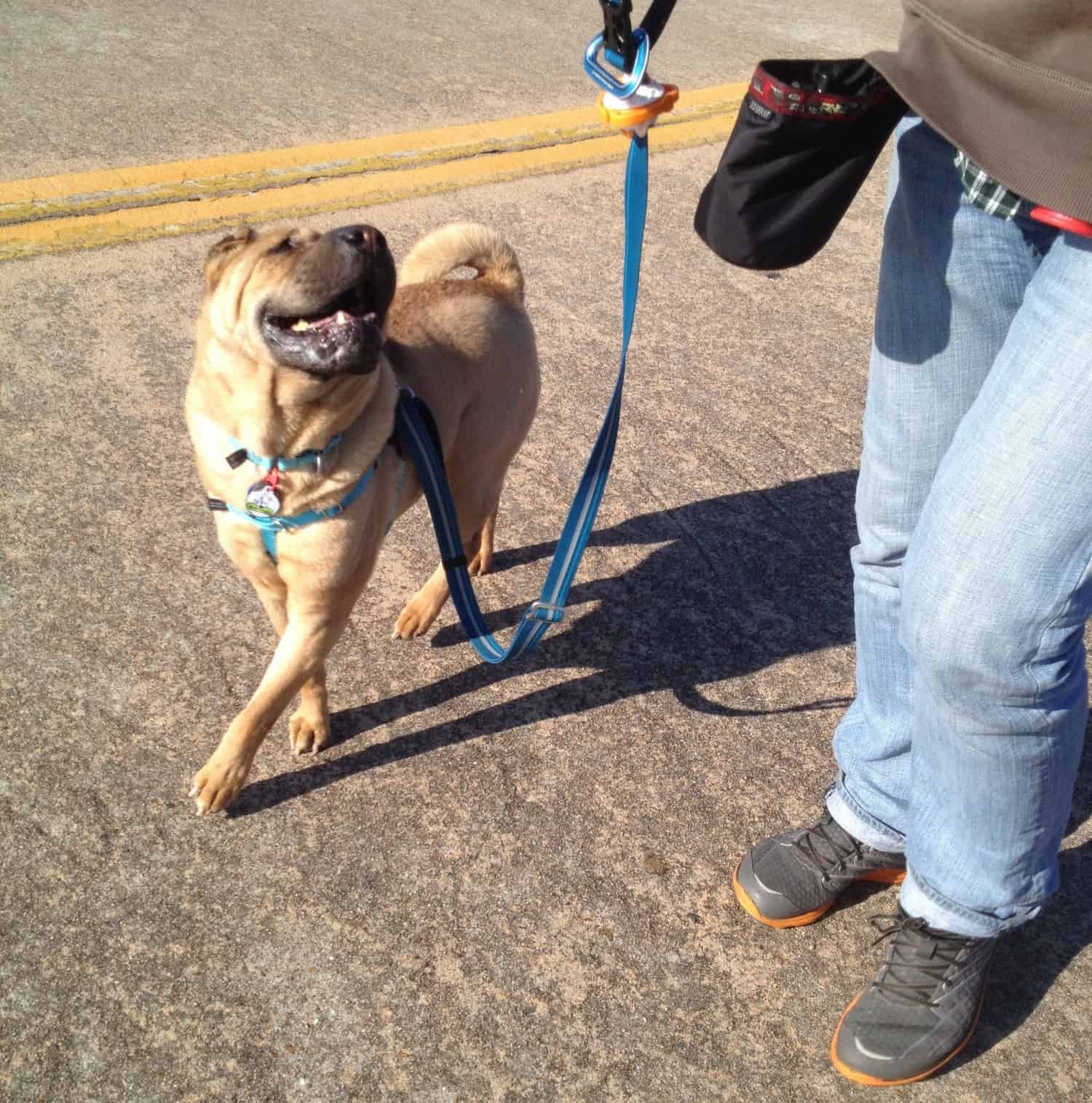 Food and Bowls
Traveling is especially easy when your furry family members eat The Honest Kitchen pet food! This natural, human-grade diet is gently dehydrated, so it's light and doesn't take up much space. Measure your dog's meals into individual plastic storage bags, then just pour it into a collapsible travel bowl and add hot water when it's time to eat. Don't forget to pack a spoon!
To keep energetic pups busy, mix up the food and stuff it into a Tux toy, then freeze it overnight. It makes a healthy snack that will keep your dog busy in the car!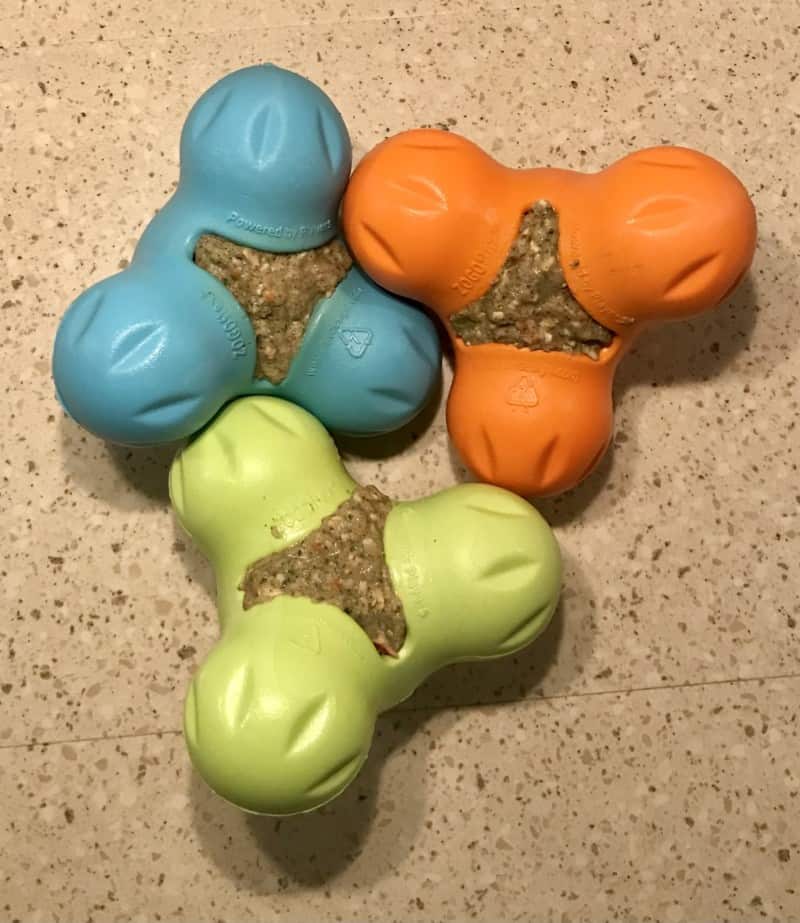 Medications and Supplements
Always pack enough of your dog's medication and supplements for the length of your trip, plus a day or two.
You never know when something unexpected will extend the length of your trip. Having extra medication along for your dog means you won't have to panic.
If you're traveling to a place where insects could be a problem, pack a natural flea, tick, and mosquito repellant to protect your dog.
Medical Records
In case of an injury or unexpected illness, it's a good idea to have your pet's medical records with you. But toting a file around is a pain.
Instead, scan the important medical documents to a USB drive that's easy to pack. The only paper document you should pack for your dog is his vaccination certificate.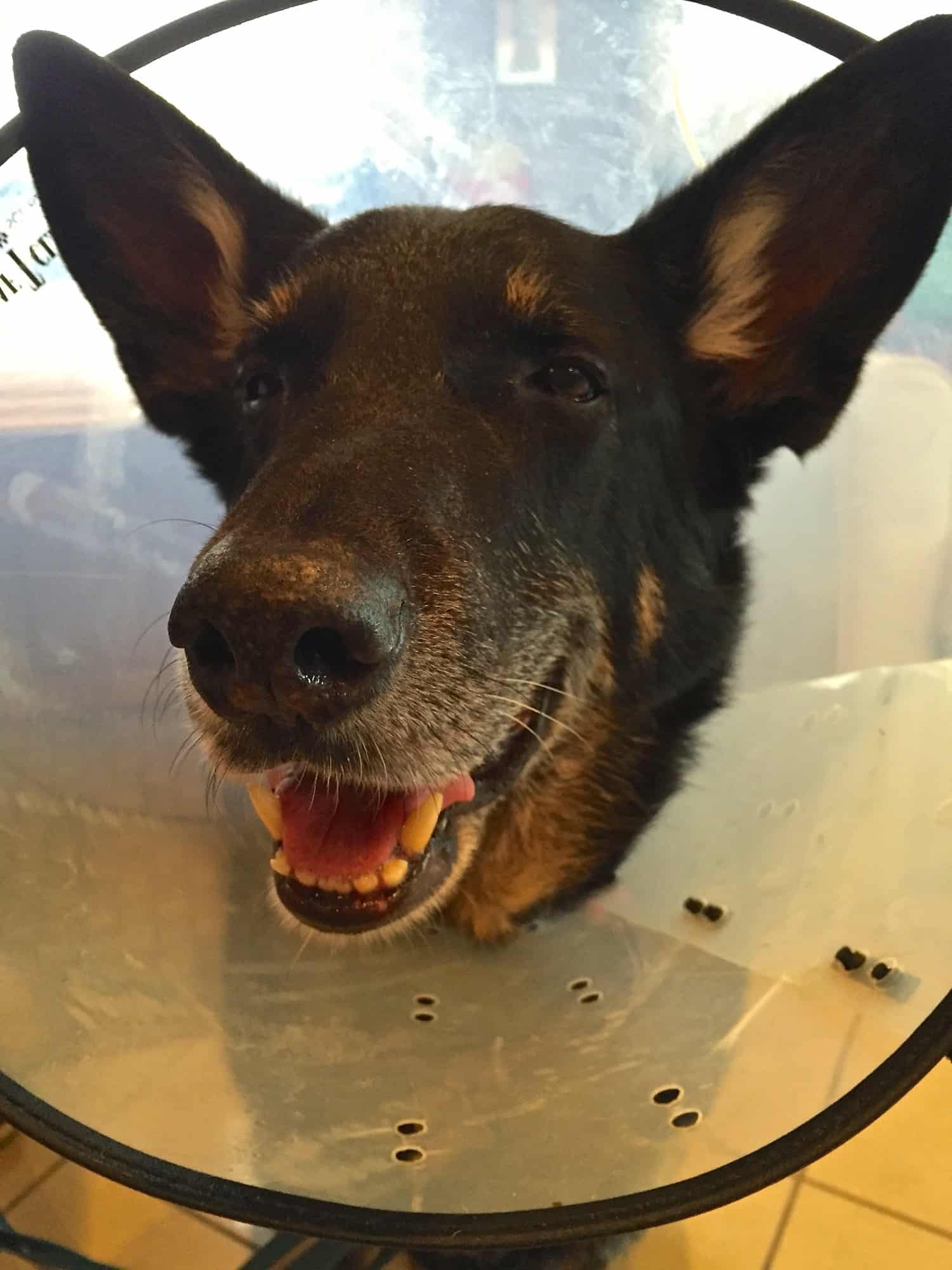 Bedding
It's important to make sure your pet has a comfortable place to sleep when you're away from home. Some dogs want their own bed. Others prefer the sofa or want to sleep with you. If that's your pup, pack a sheet or blanket to cover any furniture he might use when making himself at home.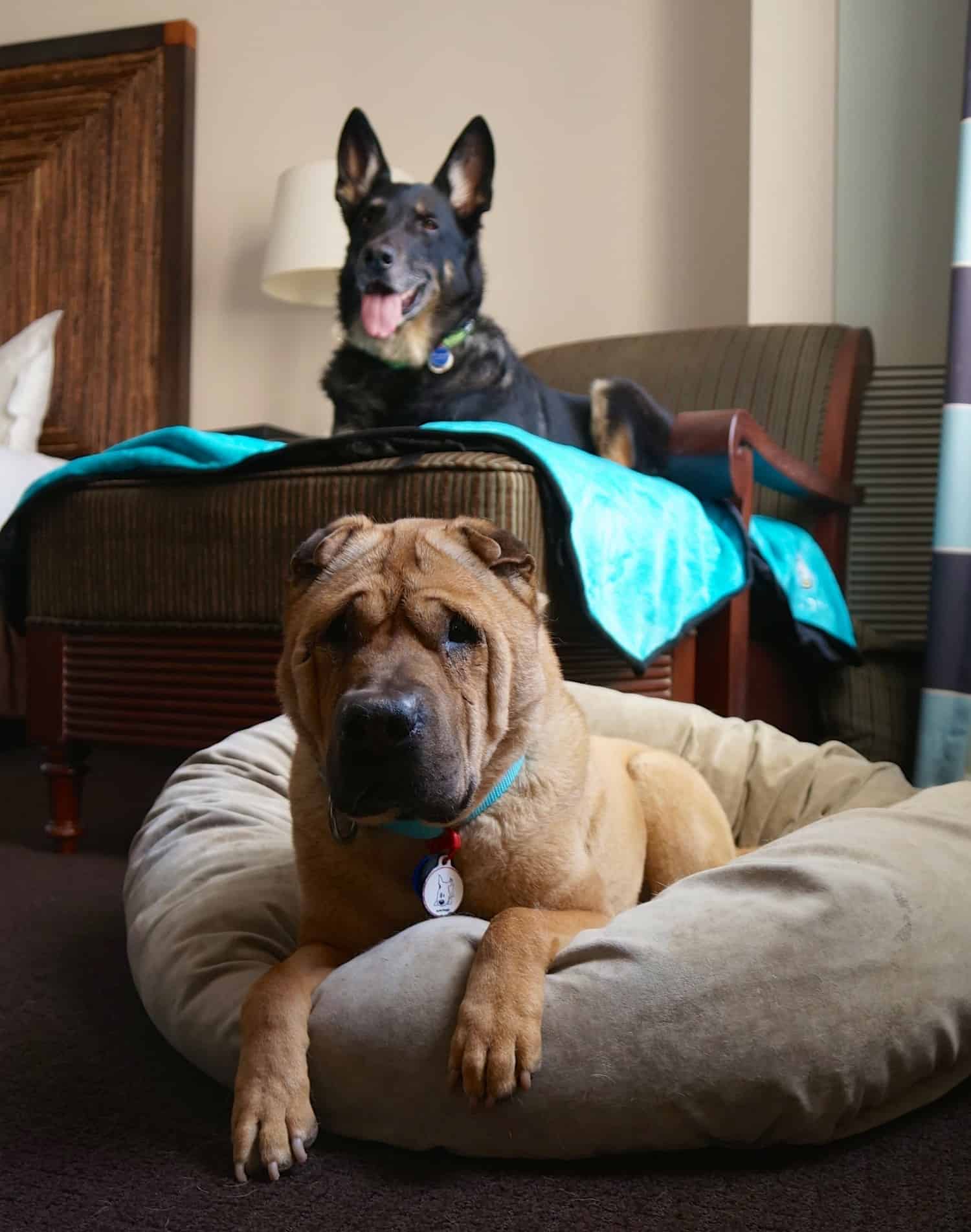 Entertaining Toys
When you're ready to relax, it's a good idea to have some quiet toys to keep your dog entertained. If your dog likes to chew, consider packing a Toppl toy and bully sticks to hold his attention. Running the bully stick through the holes in the Toppl makes it extra challenging!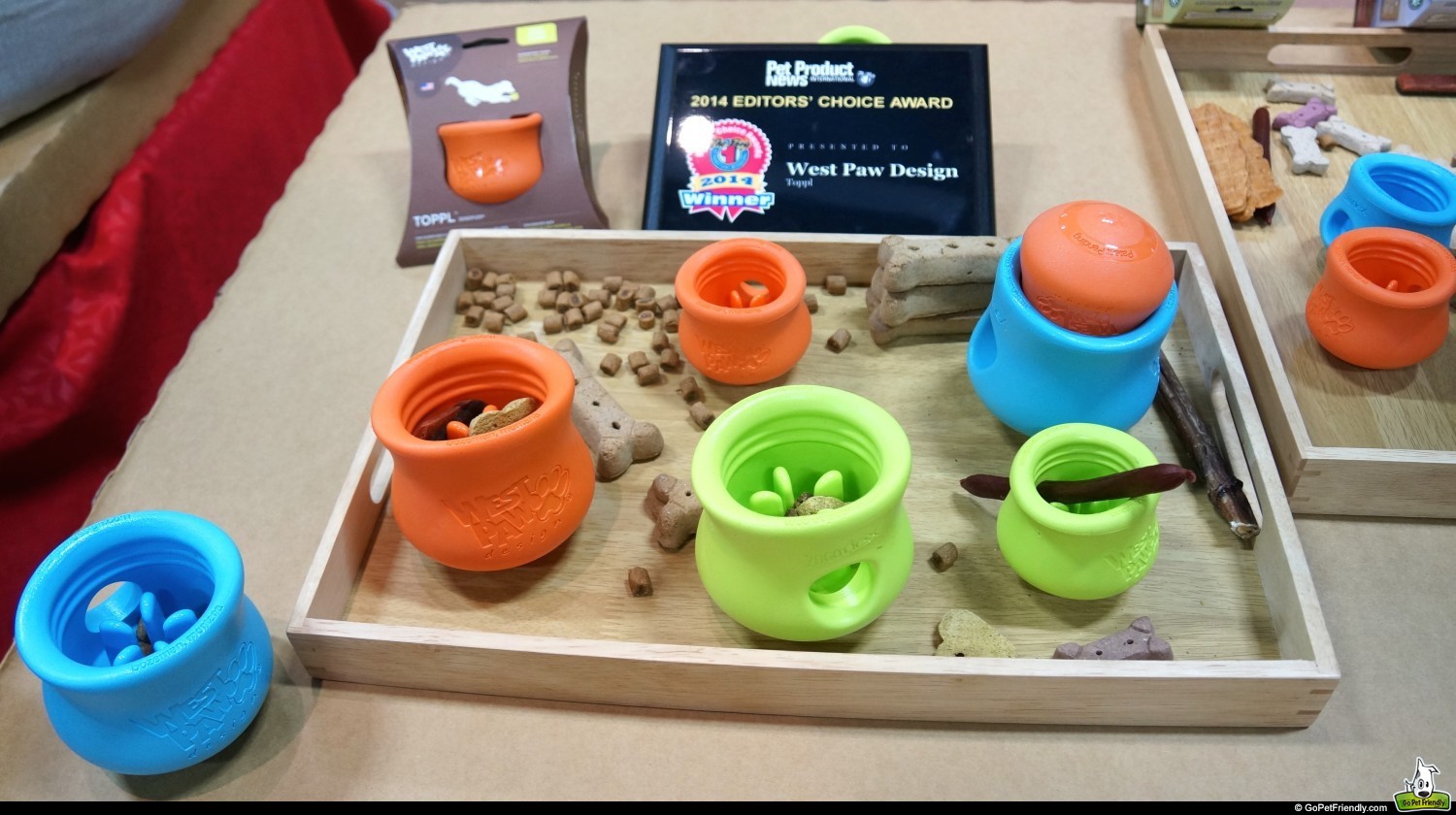 And if your dog has a special stuffie he loves to cuddle, be sure to include it in his gear.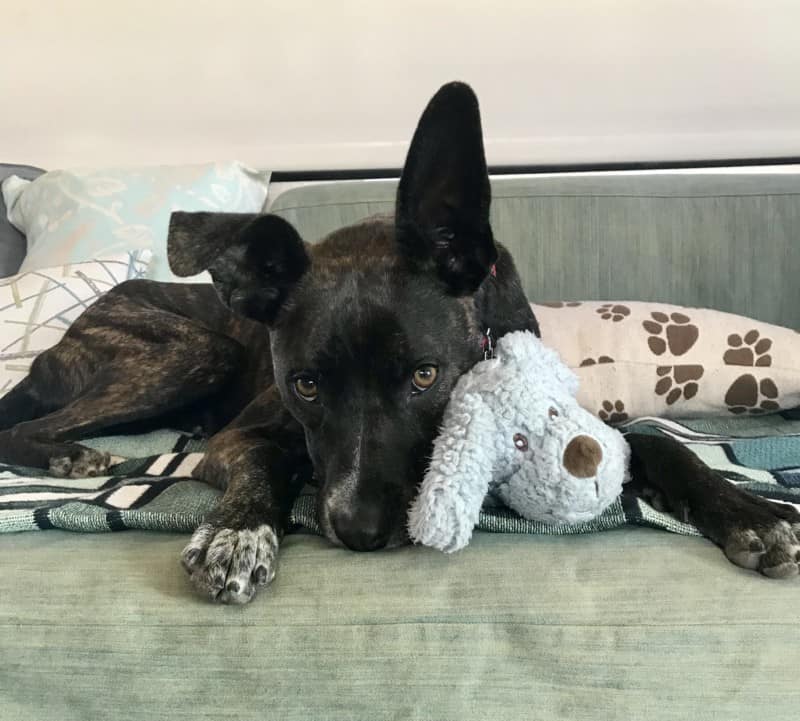 Cleaning Supplies
Dogs are messy – there is no getting around it – so it's best to be prepared to clean up after them. Include a roll of paper towels, wet wipes, a lint roller, and a small spray bottle of carpet cleaner in your dog's gear. Also include a towel you can use to dry your dog in case of rain.
Waste Bags
Picking up after our dogs is the duty of all responsible dog owners.When you pack for your dog, include plenty of waste bags. It also doesn't hurt to also throw in a small flashlight for that last walk before bedtime.

We hope you found this list of things to pack for your dog helpful! Being prepared with the things your dog will need for an overnight or weekend getaway will make your trip more fun and relaxing.
Gear Used in This Post:
(Affiliate Links)

Sleepypod Clickit Car Safety Harness

Freeze Dried Salmon Treats for Dogs and Cats

Natural Flea, Tick and Mosquito Repellant for Dogs and Cats
Amazon Affiliate Disclosure: GoPetFriendly.com LLC is a participant in the Amazon Services LLC Associates Program, an affiliate advertising program designed to provide a means for website owners to earn advertising fees by advertising and linking to amazon.com, audible.com, and any other website that may be affiliated with Amazon Service LLC Associates Program. As an Amazon Associate, the owner of this site earns a commission from qualifying purchases.
(Visited 17,298 times, 1 visits today)