In the southwest corner of New Mexico, surrounded by 3 million wild acres of national forest, sits the oldest incorporated town in the state, Silver City. Millions of years ago, rivers of molten rock solidified underground in this area, forming wealths of copper, silver, and gold. Eventually these deposits were discovered, and in 1871 the town grew from a single cabin to over eighty buildings.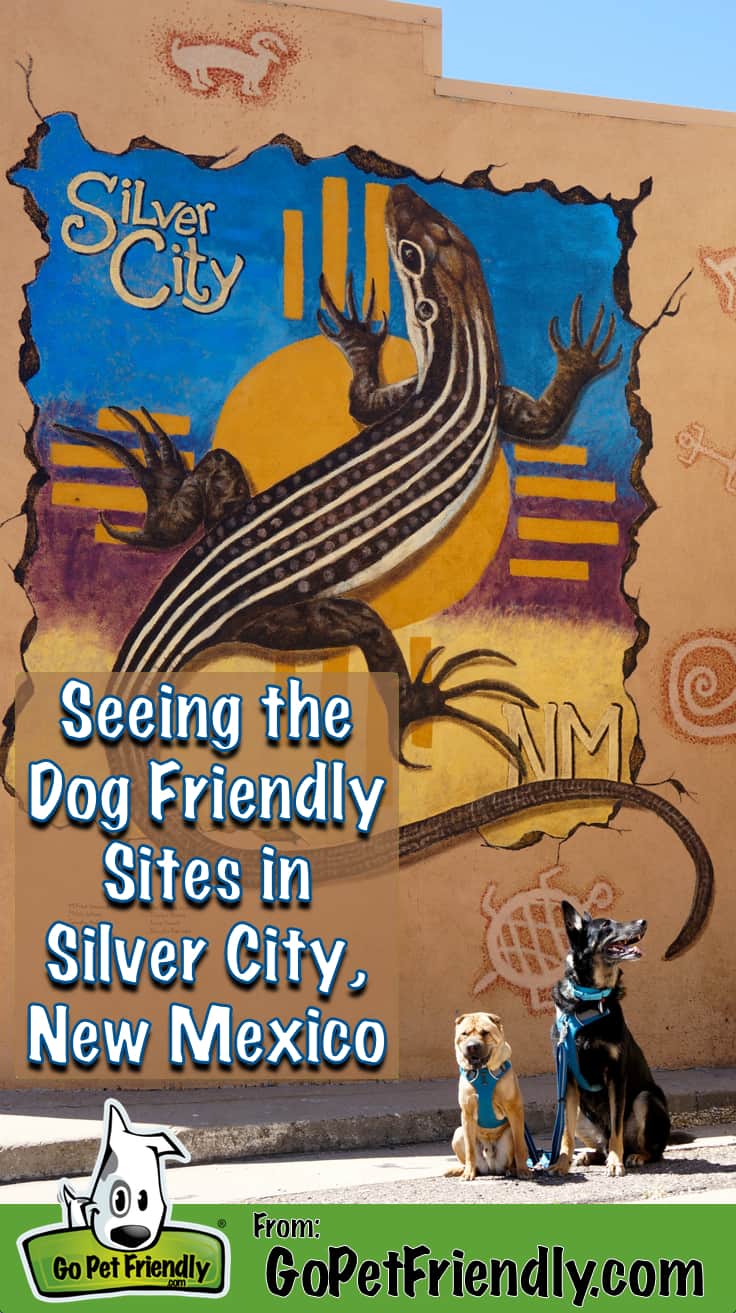 The boom was on! By the end of the following year a local brick plant was allowing residents to construct solid buildings – many of which survive today. Just ten years later the railroad reached Silver City, and in 1883 telephone service connected the bustling town to the outside world. The following year the city got electricity  – just two years after New York City installed its first electric system.
But the frenzy couldn't last forever, and in 1893 the bottom dropped out of the silver market. It was a staggering blow, and in some ways the town still feels like it's searching for a new identity. Mining continues to be big part of the local economy, but artists have taken up residence and bring an eclectic contrast to the industrial backdrop.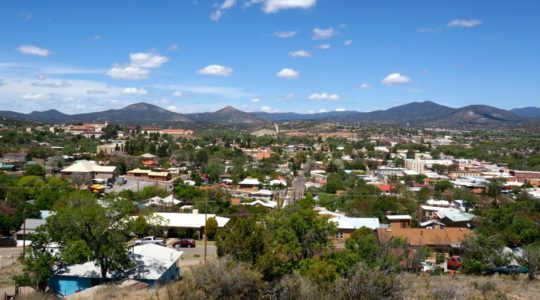 Around Town
It's 90 miles from Silver City to the closest mall, and 45 miles to the nearest chain restaurant … and you get the feeling that the residents like it that way. When something was needed, a local entrepreneur started a business, or a store owner added it to their offerings – so you'll find everything you need within a couple of efficient blocks.
Bullard Street became the city's main street when a series of floods in the early 1890s and 1900s washed though town and left a 55-foot deep gorge. Now called Big Ditch Park, it's the place to take a break from your shopping on a bench in the shade of a cottonwood tree.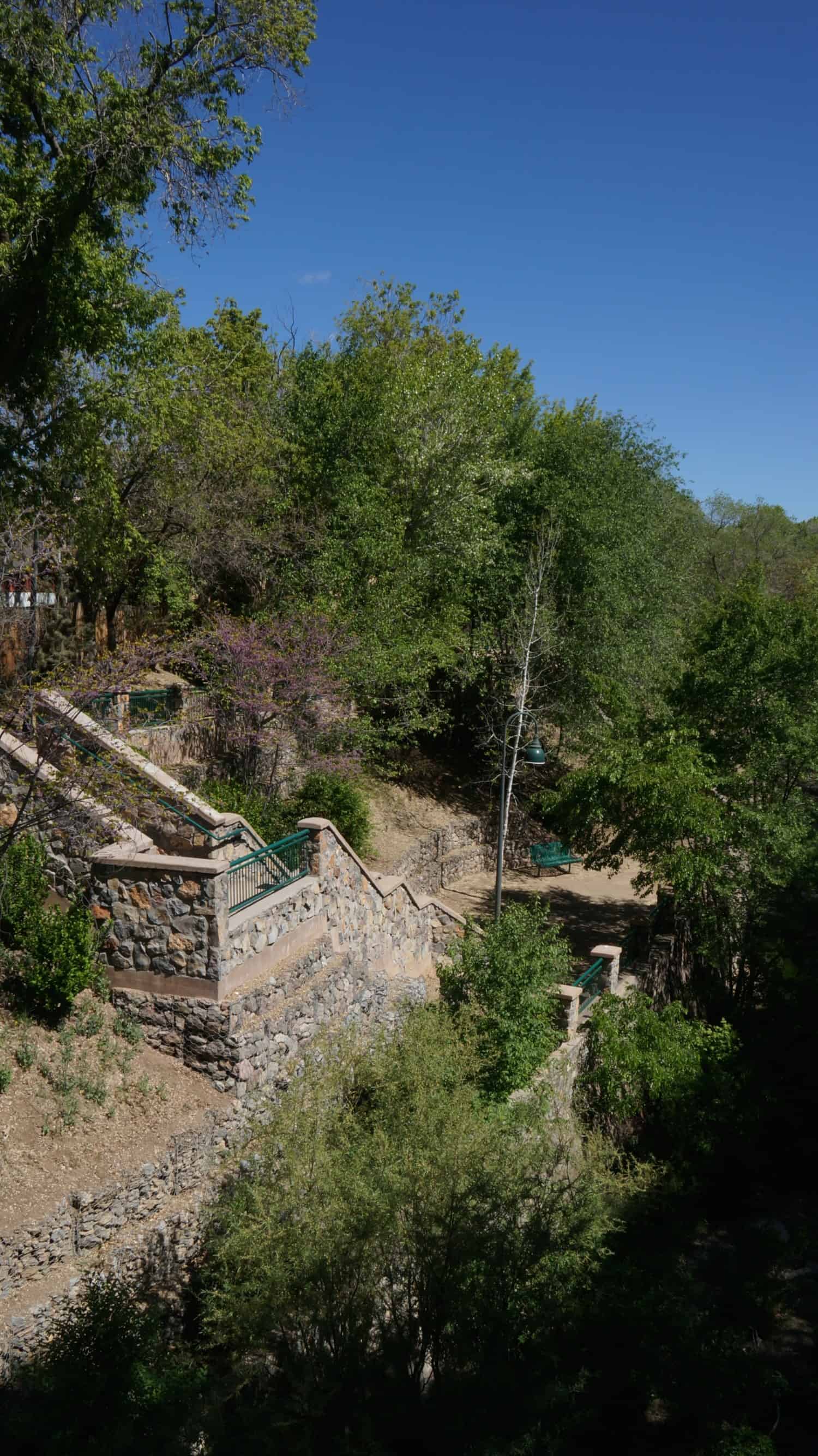 As you might expect, given Silver City's fascinating history, there a number of intriguing sites to see around town:
Billy the Kid Cabin – Billy the Kid spent part of his childhood here, and escaped from the local jail when he was 15 years old by climbing up the chimney! You can visit the homestead were he lived with his mother, brother, and stepfather. The 1870's era cabin was replicated and donated by Ron Howard from his 2003 movie, The Missing.
Fort Bayard – This National Historic Landmark and National Cemetery was built in 1866 as a post for the U.S. Army's "Buffalo Soldiers." It's been beautifully preserved, complete with quarters and clubhouse and a parade ground. Reportedly, the calvary group that manned this post included the only female black soldier serving with the Buffalo Soldiers.
Boston Hill – The former site of a manganese mine, you can explore the 12 miles of trails and enjoy magnificent views of the city and surrounding mountains, while imagining what life must have been like for a miner in the 1800s.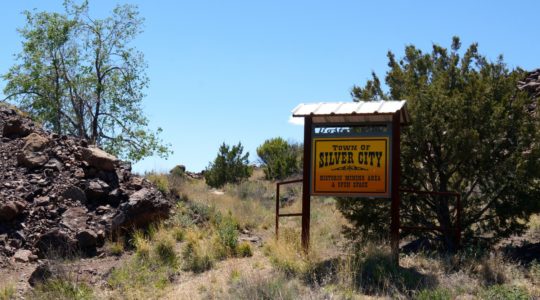 Once you've worked up an appetite, grab a table in the courtyard of the Curious Kumquat. The chef here is a 2014 James Beard Award Semi-Finalist, and uses local foods to create dishes harkening back to historic Apache diets.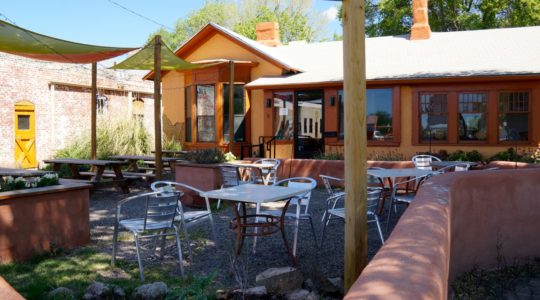 Day Trips from Silver City
If you're looking to explore some of the other remarkable sites in this part of New Mexico, you'll find this a convenient base. There are a number of affordable pet friendly hotels in Silver City to choose from, and several RV parks, if that's your preference.
Gila National Forest
Lying mostly to the north of Silver City is the 3.3 million-acre Gila National Forest. Hundreds of miles of trails (most are pet friendly) wind through the wilderness, and campgrounds, scenic drives, and picnic areas are available for you to enjoy. Before your visit, please read their website for additional information on how to ensure the national forest stays pet friendly.
Gila Cliff Dwellings National Monument
This 533-acre national monument is surrounded by the national forest, and though it's only 44 miles north of Silver City, the trip will take between 90 minus and two hours, depending on how often you stop to admire the scenery. The drive curves up and over stunning mountains to Cliff Dweller Canyon, where the ancient Puebloan culture built 40 rooms inside five natural caves between 1250 and 1300.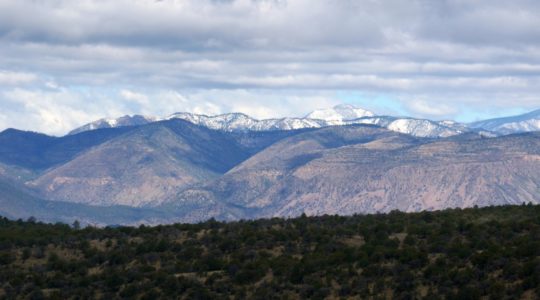 The one-mile loop trail though the canyon is not pet friendly, and I would not recommend relying on using the kennels at the head of the trail.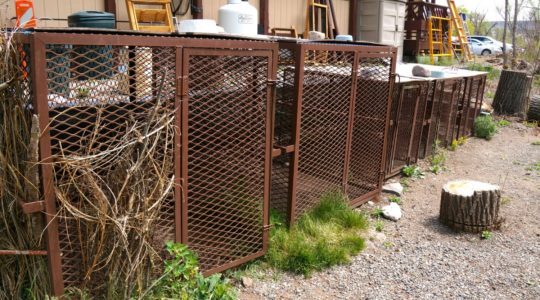 Instead, choose a day that allows you to leave your pets in the car, or take turns walking out the trail to admire the ingenuity and perseverance of the inhabitants of this place.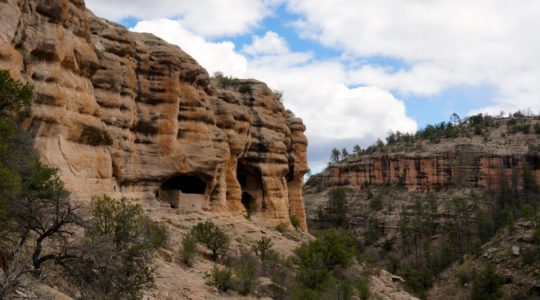 Though the trail to the cliff dwellings is not pet friendly, there are a number of pet friendly trails nearby. Stop in at the visitors center for a list of day hikes that will take you to mountaintops with panoramic views, though canyons, or out for a soak in the hot springs.
City of Rocks State Park
An ancient volcanic explosion left a layer of lava over the land, which cracked as it cooled, forming deep crevices in the surface. Over millions of years wind and water worked on the stone, sculpting it into massive pinnacles – some as high as 40 feet. Walking though the "streets" between the boulders, or taking the seven-mile loop trail around the perimeter both give unique perspectives on this incredible natural wonder.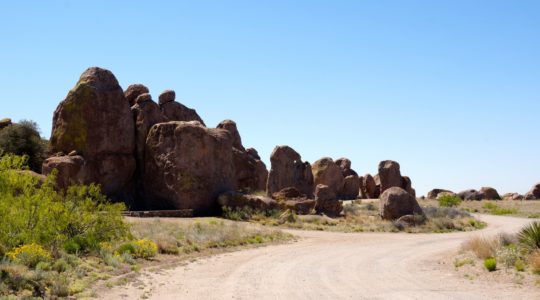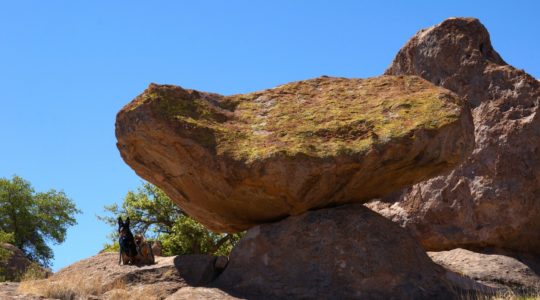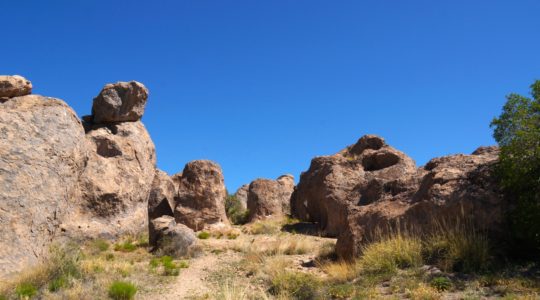 Buster and Ty had a blast climbing on the boulders and posing for pictures, and this would be the perfect place to pack a picnic and idle away an afternoon. They also have a botanical garden, a visitors center with educational displays, and a movie that shows how the formations came to be. If you want to spend more time here, there are camp sites snugged right up against the rocks, as well as an RV park with full hook-ups. I imagine the star gazing would be breathtaking!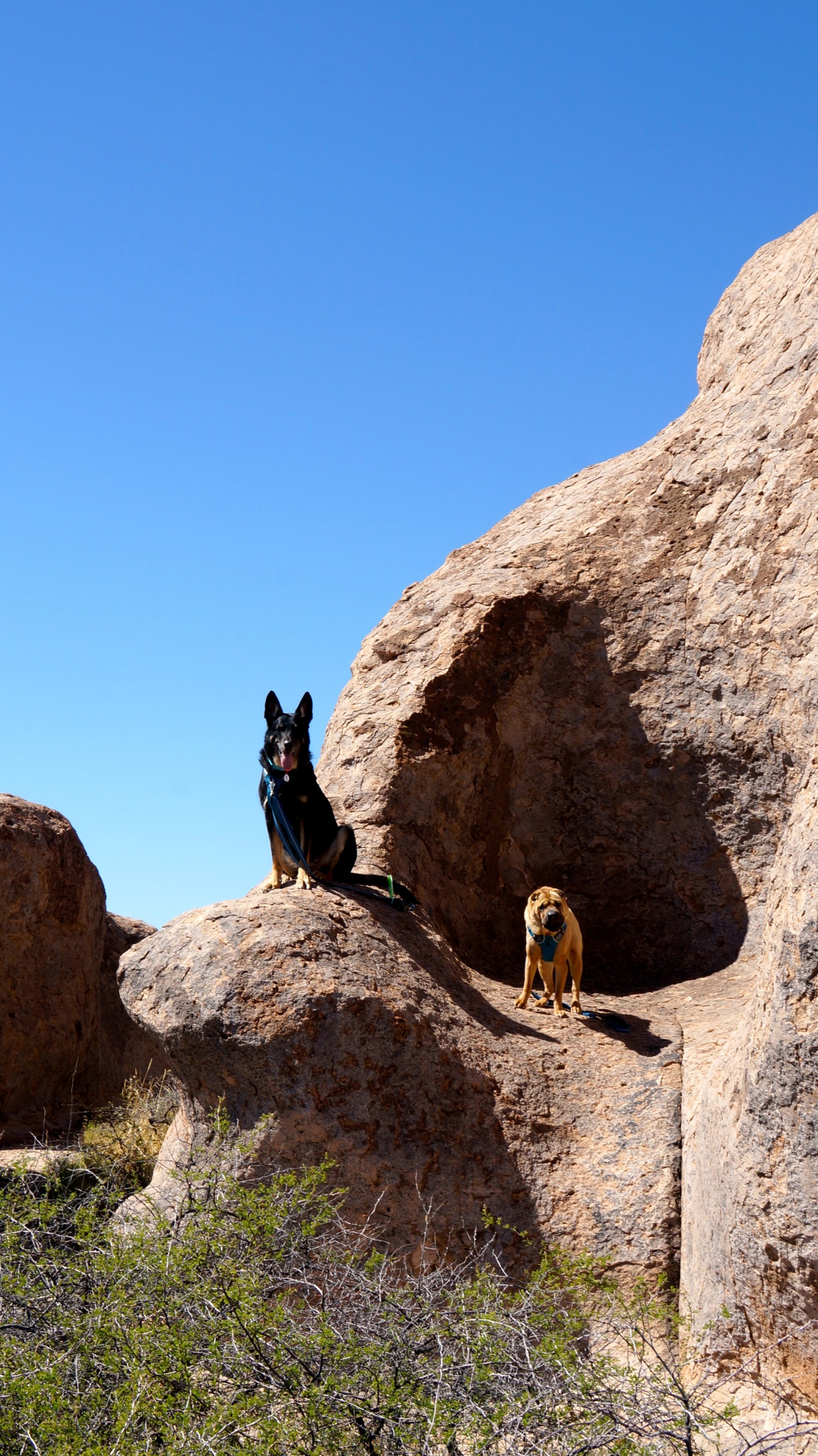 We spent a week in Silver City and didn't have time to see everything we would have liked – we're already looking forward to going back!
Planning a pet friendly trip of your own? We'll make it easy:
Pet Friendly Hotels | Pet Friendly Destinations | Pet Friendly Activities
Amazon Affiliate Disclosure: GoPetFriendly.com LLC is a participant in the Amazon Services LLC Associates Program, an affiliate advertising program designed to provide a means for website owners to earn advertising fees by advertising and linking to amazon.com, audible.com, and any other website that may be affiliated with Amazon Service LLC Associates Program. As an Amazon Associate, the owner of this site earns a commission from qualifying purchases.
(Visited 3,489 times, 1 visits today)