Take Paws is a showcase for people having fun with their pets – and sharing YOUR pet travel experiences may be the nudge someone else needs to pack up and hit the road with their own best friend! A while ago we were lucky enough to have a guest post from Brendon McLaughlin, sharing his pet friendly experiences in Kansas City. Now Brendon is taking us on a dog friendly tour of Minneapolis … and just in time, because we'll be visiting there in a few weeks! 
***
I previously wrote about pet friendly Kansas City to bring attention to an underrated city that is also great to visit with your dogs. The same can be said for Minneapolis. I have now visited the city twice, once as part of a Minnesota road trip, and once as a long stopover on the way home from South Dakota.
On my first trip, I stayed in a suburban Super 8. My first stop in the city was the Walker Art Gallery, which may seem illogical for a traveler with pets until you realize that it has a great outdoor sculpture garden.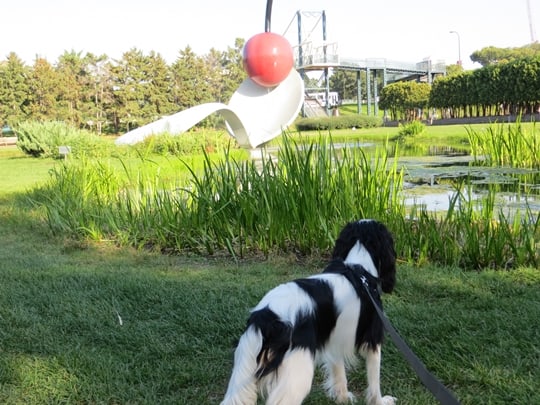 From the art gallery, you can drive to a more central area of the city to explore, or if you're up for a longer walk, take the pedestrian bridge over the interstate and make your way to downtown via Loring Park. Downtown Minneapolis is pleasant to walk through and check out the streetscapes and architecture. While I have not tried eating with my dogs on a patio downtown, given the rest of the city, I'd be very surprised if it is not easy to do.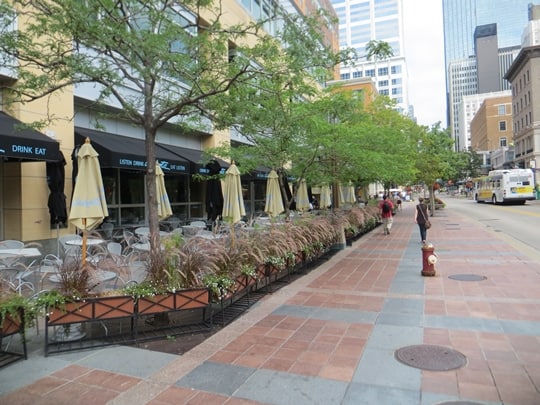 Walking north through downtown and beyond will eventually bring you to the mighty Mississippi, which is a great place to walk your dog! While it may be a hard metric to measure, Minneapolis consistently ranks as one of the fittest cities in America. And after visiting here, it is easy to see why; the paths along the river are great for dog walkers and runners alike.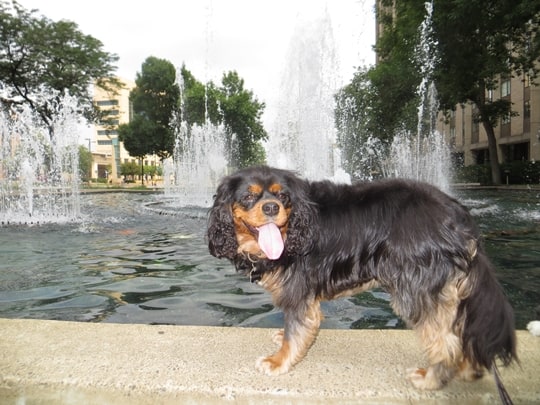 It is clear that the city has kept dogs in mind when even the drinking fountains in the parks have a level for dogs.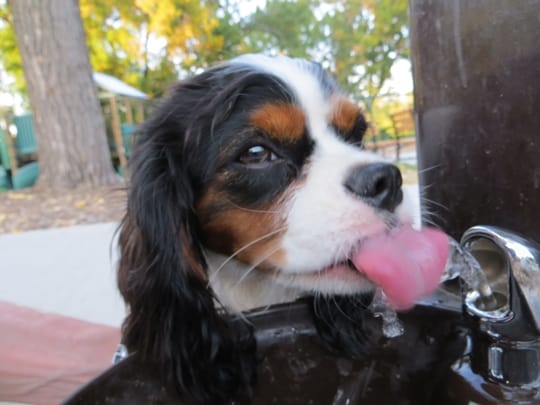 As nice as walking along the Mississippi is, it is also great to sit back and watch the sunset.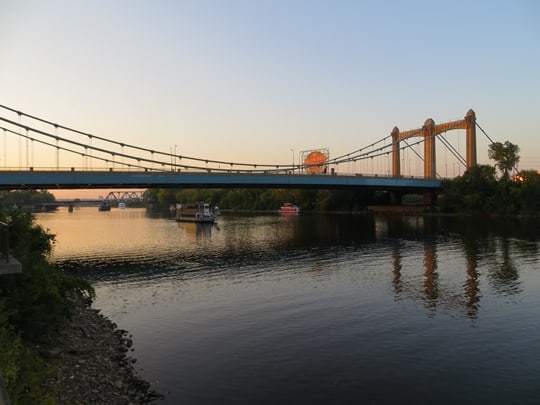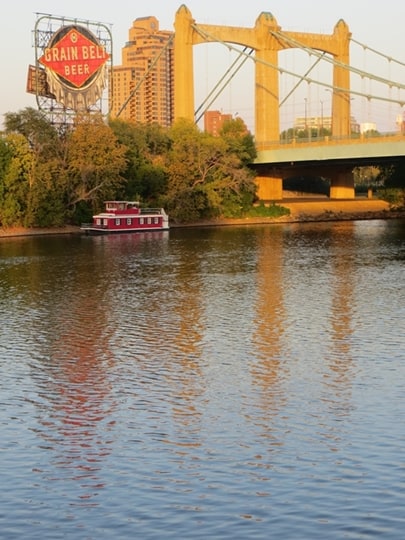 Saw and flour mills along the Mississippi were integral to the growth of Minneapolis in 1800s, and for the 50 years following 1880, the city was known as the Flour Milling Capital of the World. While the mills fell into disuse decades ago, 2001 saw the completion of the excavation of Mill Ruins Park. It is now a popular site and part of a great, trending neighbourhood. Other mills have been converted into condos.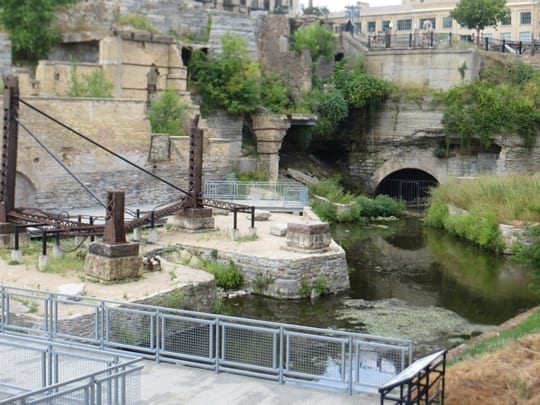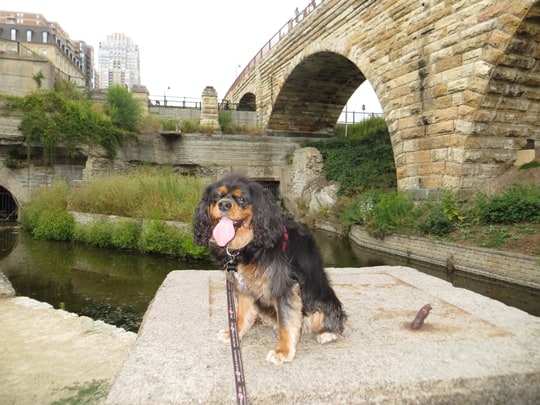 One of my favourite places to eat in the area is Zen Box, a Japanese tapas restaurant with a dog friendly patio. Like many shops and restaurants in the area, they make their dog friendliness known. Look for these stickers or simply ask when looking for dog friendly shopping and dining: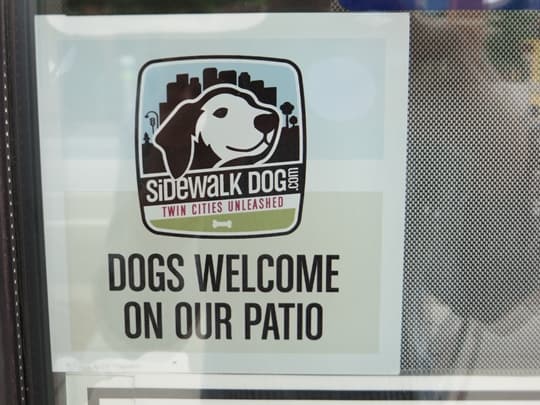 To cross the Mississippi on foot, you can use the Stone Arch Bridge.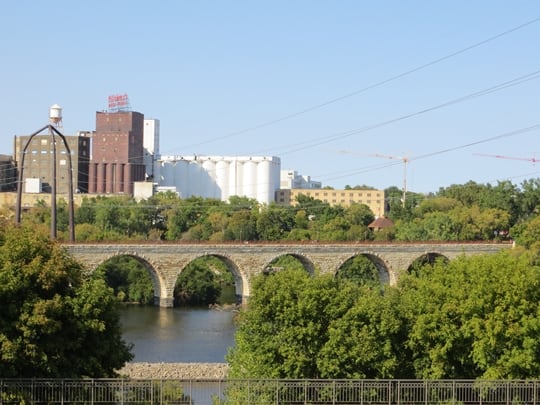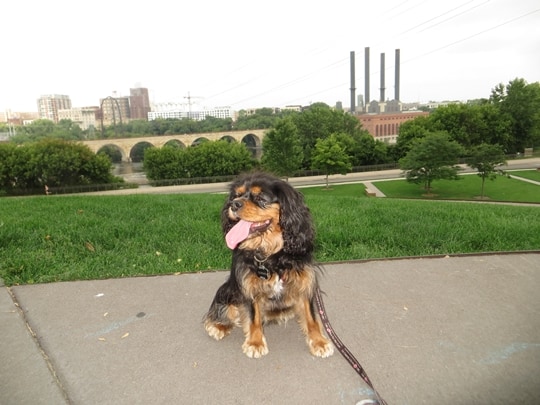 Once across, if your tastes in architecture run a little more abstract, head over to the University of Minnesota campus to see the Frank Gehry designed Weisman Art Museum. Even if you don't share my tastes in architecture, the campus is a nice place for a stroll with your pets.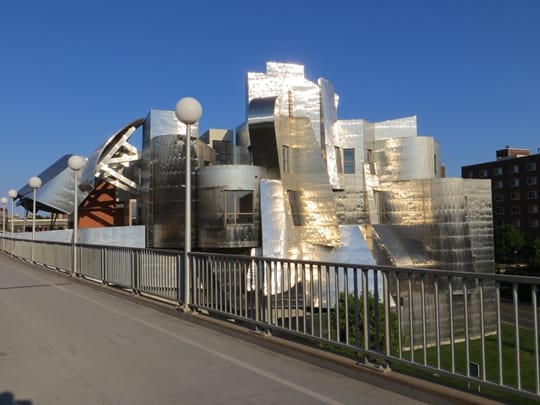 The art museum sits right along the Mississippi and crossing the river again will soon bring you to the Seven Corners. One can also get to there by heading east on S Washington Avenue from the Mill Ruins area. It is a great spot to enjoy a meal and/or some craft beer with your dog. Both Town Hall Brewery and Republic have great dog friendly patios.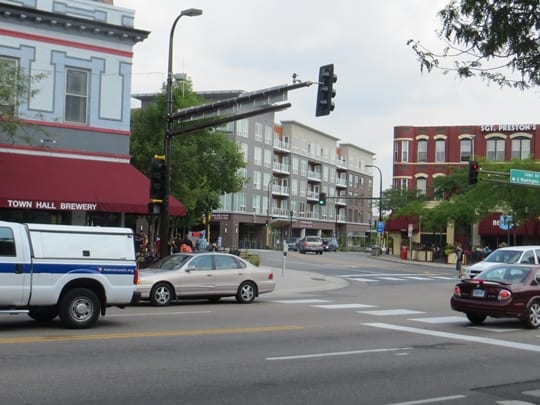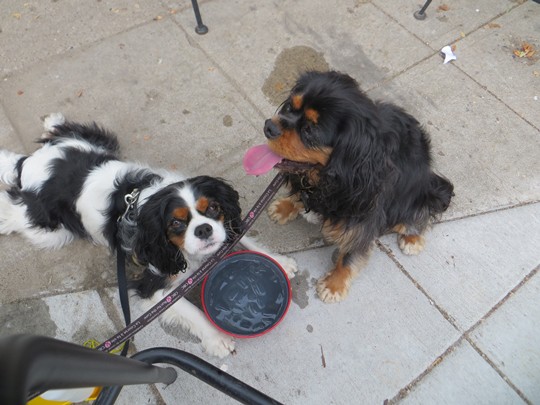 Minneapolis has plenty of dog friendly activities, but it can also be a great jumping off point to visit some of Minnesota's many dog friendly natural wonders. Here are just a few: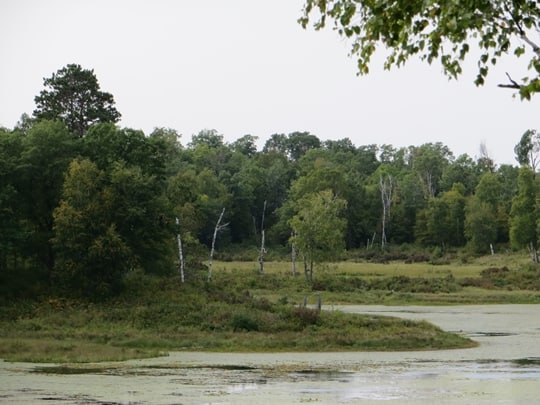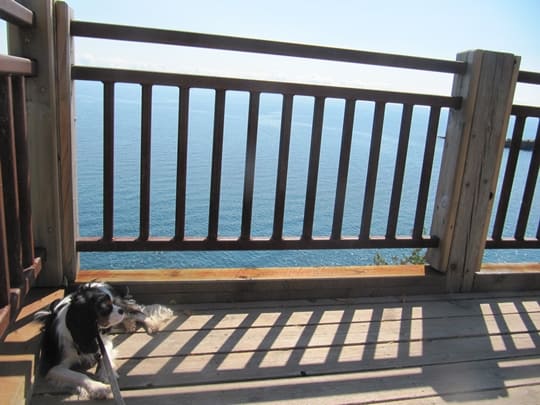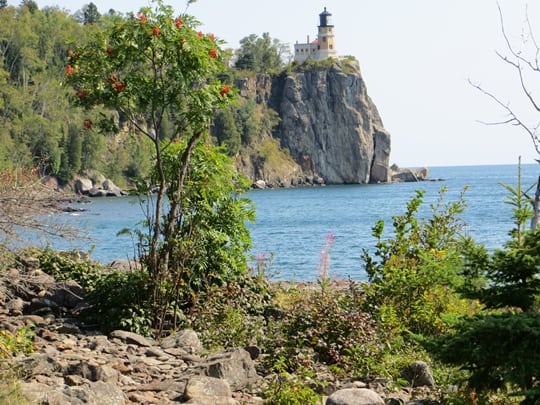 Whether as a starting off point to see the many natural wonders of the North Star State, or as a destination in it's own right, Minnesota's largest city is definitely worth a visit.
About the Author: Brendan lives and works in Toronto, ON and is the proud owner of two King Charles Cavalier Spaniels, Dorian and Rex.
Planning a pet friendly trip of your own? We'll make it easy:
Pet Friendly Hotels | Pet Friendly Destinations | Pet Friendly Activities
Amazon Affiliate Disclosure: GoPetFriendly.com LLC is a participant in the Amazon Services LLC Associates Program, an affiliate advertising program designed to provide a means for website owners to earn advertising fees by advertising and linking to amazon.com, audible.com, and any other website that may be affiliated with Amazon Service LLC Associates Program. As an Amazon Associate, the owner of this site earns a commission from qualifying purchases.
(Visited 1,736 times, 1 visits today)