Those who have been following this blog for a while know that our dogs are not the easiest travel companions. When we found Buster as a stray, he was about a year old, and it seems he was not socialized with other dogs during his formative months. As a result, he's uncomfortable around other dogs, especially when he's on leash.
Ty also has fear issues – he's afraid of strangers and, after being attacked at a dog park as a pup, has never cared for other dogs. People who meet the boys, or see pictures of them traveling around the country, often comment on how well-behaved they are, and I suppose that's partially true. But this impression is more due to the careful system we've developed to managing their fears and avoid situations that are more challenging than they can handle.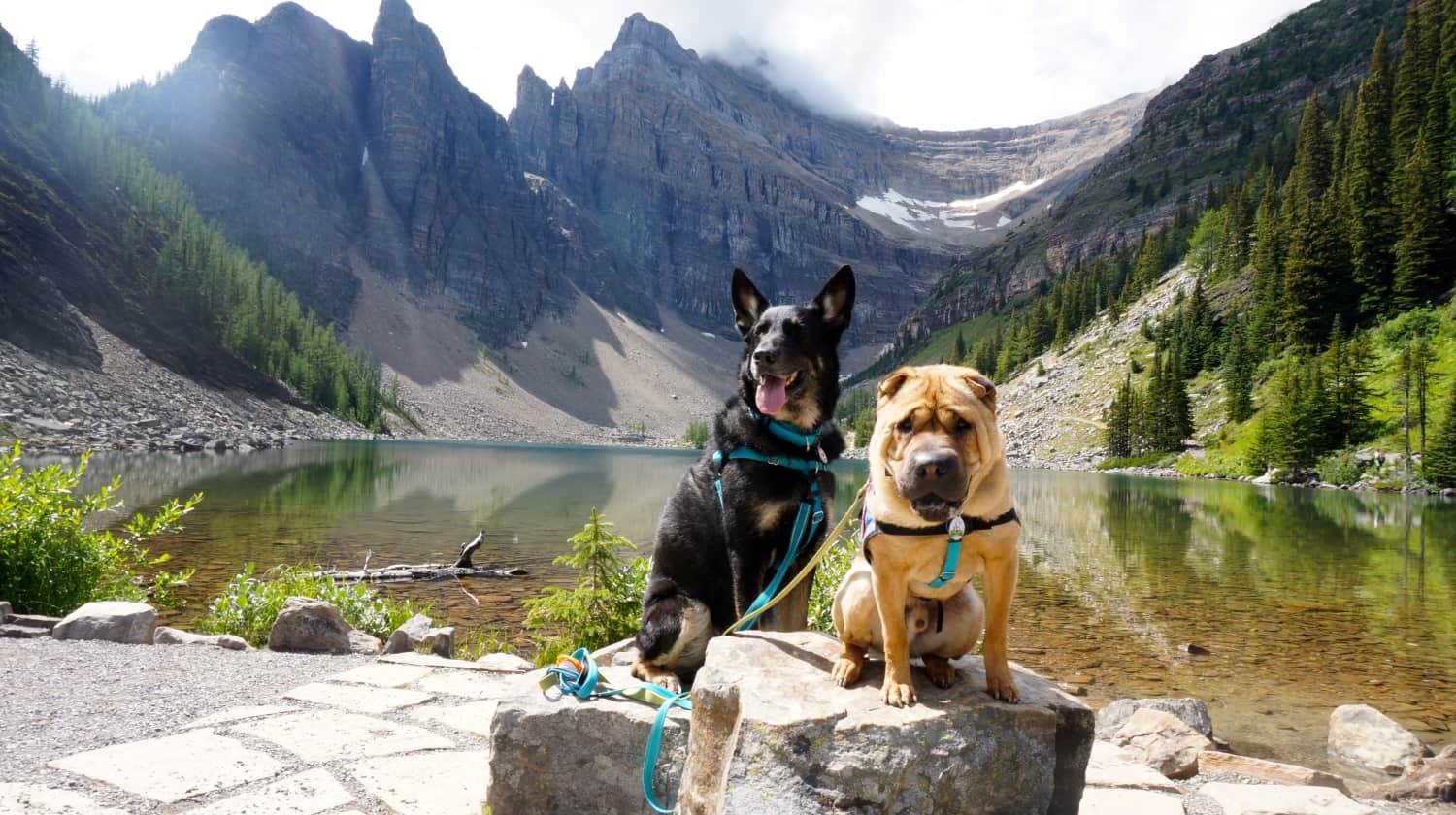 To help them, we've taught the boys commands that provide alternatives to their instinctive behaviors. For example, we've taught Buster that the command "find it" means we've tossed treats on the ground, and he should sniff them out. We use this whenever a dog passes close enough to make Buster tense, and it keeps him from barking and lunging at the other dog. Ty's most useful trick developed more by accident …
Buster and I were out playing one day and I decided to add the extra step of him running through my legs after fetching his ball to get his treat. B learns things really quickly, and had it down in no time.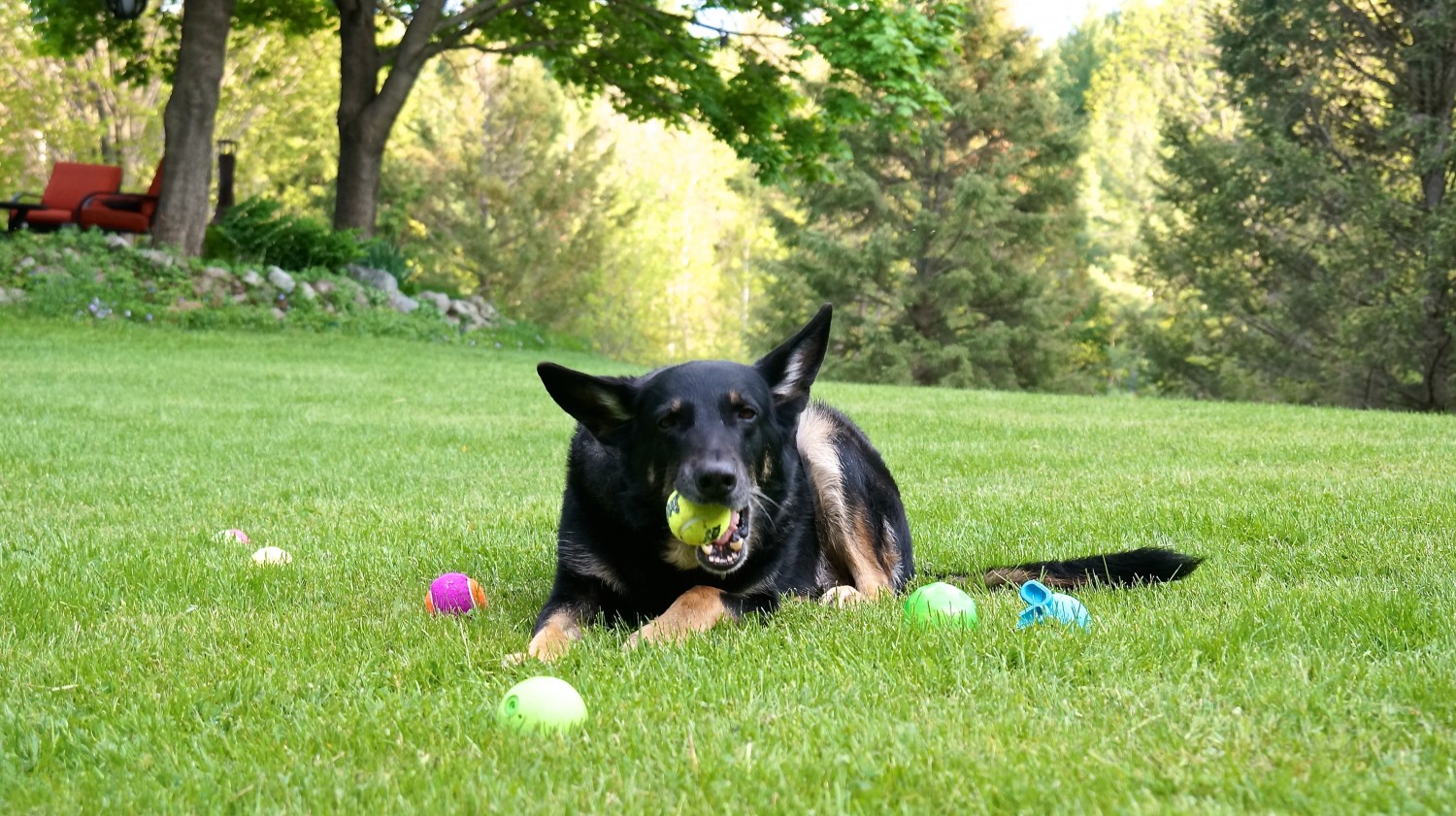 Ty was watching us, so I thought I'd give it a try with him, too. Since he doesn't fetch – he doesn't seem to understand the point of it – we were just working on him walking through my legs. He got as far as standing between my feet, and never progressed beyond that point.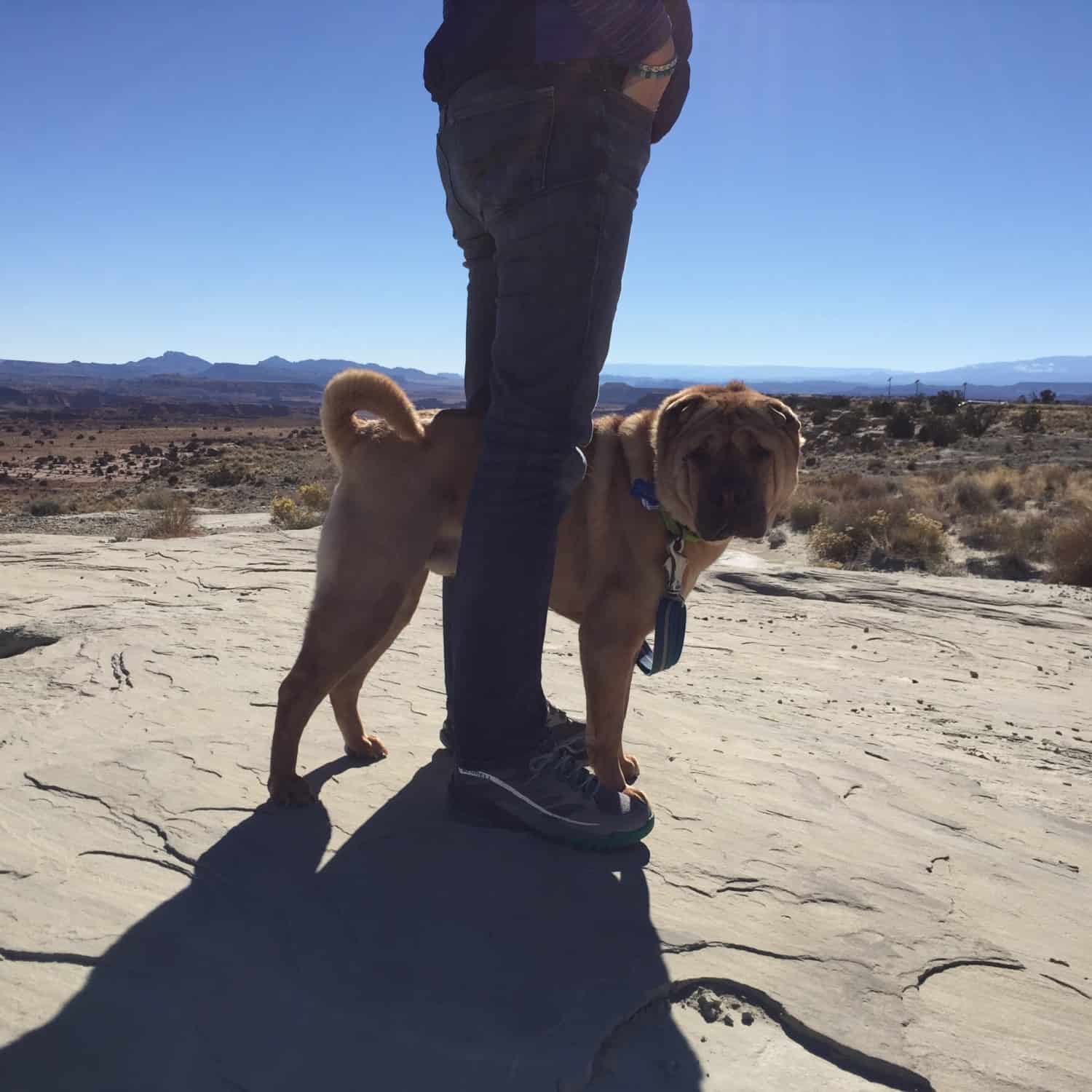 Rod and thought Ty new maneuver was funny, so we called it "parking in the garage" and started giving him treats whenever he practiced. Before long it became a habit for Ty to stand between one of our legs whenever we stopped on our walks. It took us a little longer to figure out how useful it was to have Ty in that position.
Ty's fear of strangers makes him uncomfortable in crowds, or whenever we're approached by someone he doesn't know – and both happen a lot when you travel as much as we do! To make matters worse, at twelve years old, his hearing and vision are failing, and he gets startled more easily. But since discovering his "garage," he's able to relax when we're out and about.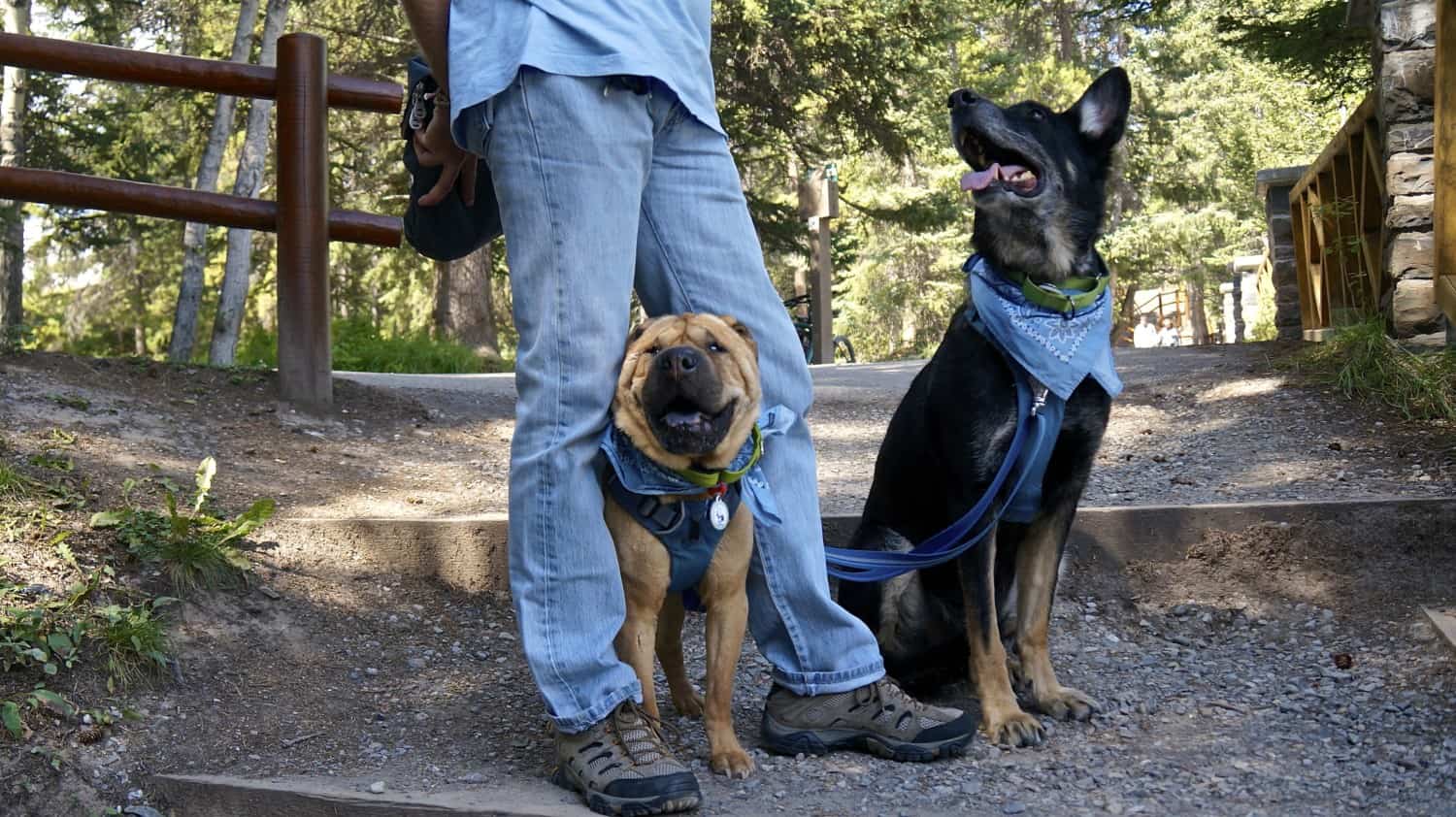 Some of Ty's most fearful moments were waiting on busy sidewalks to cross the street, making our way on crowded trails, standing in line for any reason, and anytime we stopped to chat with someone he didn't know. He was always on guard, worried, I imagine, that someone would try to pet him. Now he puts himself in the "garage," and knows we'll protect him from any unwanted advances while we feed him a few treats to encourage his calm behavior. This trick has also allowed us to relax – knowing exactly where he is and that he's safe. It's been a happy accident that worked out beautifully for us all!
Ty and Buster will always have their challenges, but learning to help our dogs manage their fears has enriched all of our lives. And our traveling together has provided us all the perfect opportunities to practice our new skills. If you're traveling with a dog with challenges, please, share your tips in the comment section!
Planning a pet friendly trip of your own? We'll make it easy:
Pet Friendly Hotels | Pet Friendly Destinations | Pet Friendly Activities
Amazon Affiliate Disclosure: GoPetFriendly.com LLC is a participant in the Amazon Services LLC Associates Program, an affiliate advertising program designed to provide a means for website owners to earn advertising fees by advertising and linking to amazon.com, audible.com, and any other website that may be affiliated with Amazon Service LLC Associates Program. As an Amazon Associate, the owner of this site earns a commission from qualifying purchases.
(Visited 715 times, 1 visits today)