This post is part of a series on The Ultimate Pet Friendly Road Trip, our 10-month, 15,000-mile tour of the top pet friendly attraction in each of the lower 48 states.
Virginia's Top Pet Friendly Attraction: Colonial Williamsburg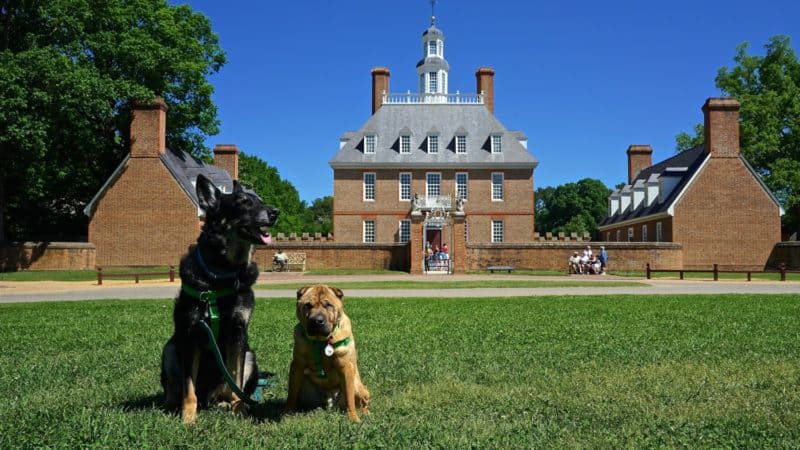 In late 1606, English entrepreneurs set out across the Atlantic to establish a colony in the New World. They sailed for months, and when they finally reached the the shores of North America scouts identified a defensible position to construct their settlement. They chose a large peninsula, about 40 miles up the James River – a place which later became known as Jamestown, the first permanent English settlement in the Americas.
With history like that, it's little wonder that our top pet friendly attraction in Virginia is a place where the past comes to life! Jamestown, Yorktown, and Williamsburg form the Historic Triangle, the birthplace of a revolution, and the incubator of American Democracy. Colonial Williamsburg is a living museum that offers the unique opportunity to experience city life in the 18th century. Complete with interpreters in period attire, and displays of skills long forgotten by most, Colonial Williamsburg invites you to step back in time … when things were both simpler and more difficult.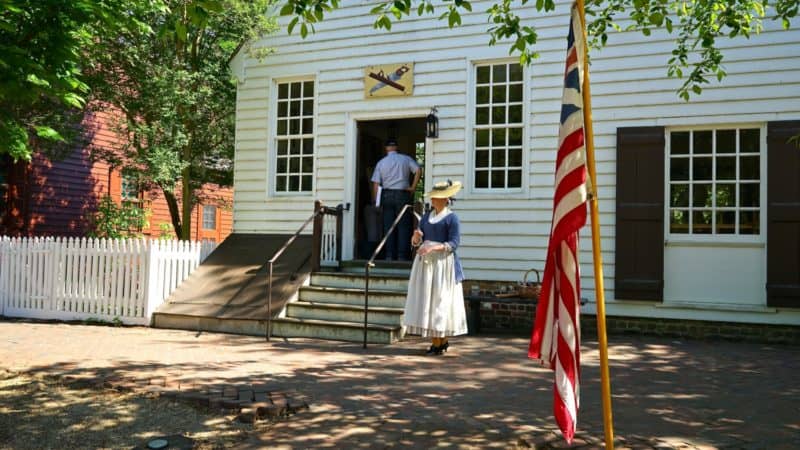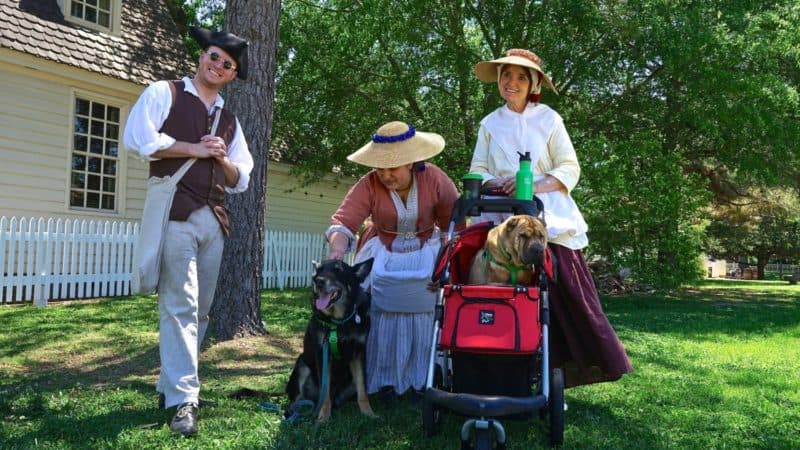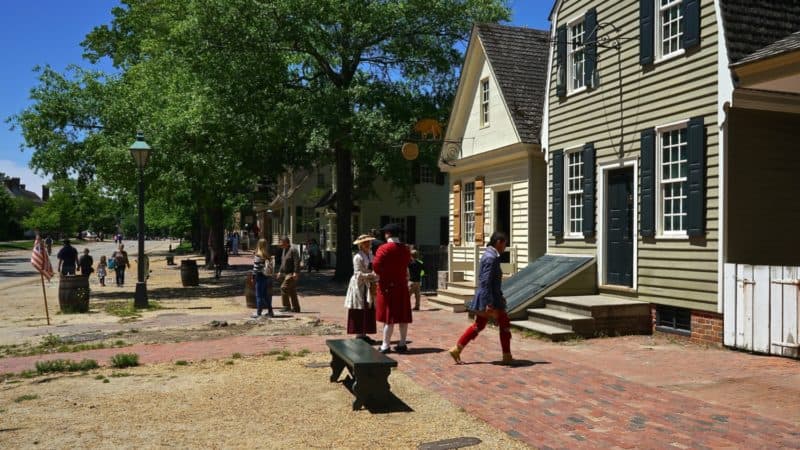 For 81 years, from 1699 to 1780, Williamsburg was the bustling capital of the Virginia Colony. Back then, with land stretching west to the Mississippi River and north to the Great Lakes, Virginia was the largest, most densely populated, and most influential American colony.
Near the end of the Revolutionary War, it was decided that Virginia's seat of government would be moved to Richmond, and along with it went many of the residents and businesses. Williamsburg's moment had passed, and it settled down to become a quiet college town.
In 1926, the Reverend Dr. W.A.R. Goodwin, rector of Bruton Parish Church, shared his dream of preserving Williamsburg's historic buildings with philanthropist John D. Rockefeller Jr., … and the rest, as they say, is history. Eighty original structures were preserved, and many more were reconstructed in what is now Colonial Williamsburg.
Pets at Colonial Williamsburg
Pets are very welcome at Colonial Williamsburg – in fact they have their own doggy mascot, Liberty! Just be sure your pet is leashed, that you pick up after him, and that you don't take him in any of the buildings.
Pet Rules at Colonial Williamsburg

Pets must be on leash

Pet waste must be picked up and disposed of properly

Pets are welcome in outdoor areas

Pets are not allowed inside the buildings, in the gardens, or on the carriage rides
We were lucky enough to meet Liberty on our visit, and we saw a lot of other pets enjoying the day at Colonial Williamsburg!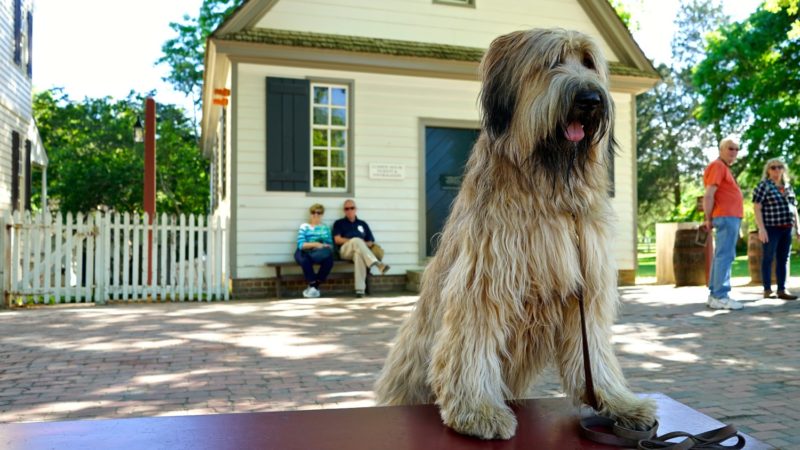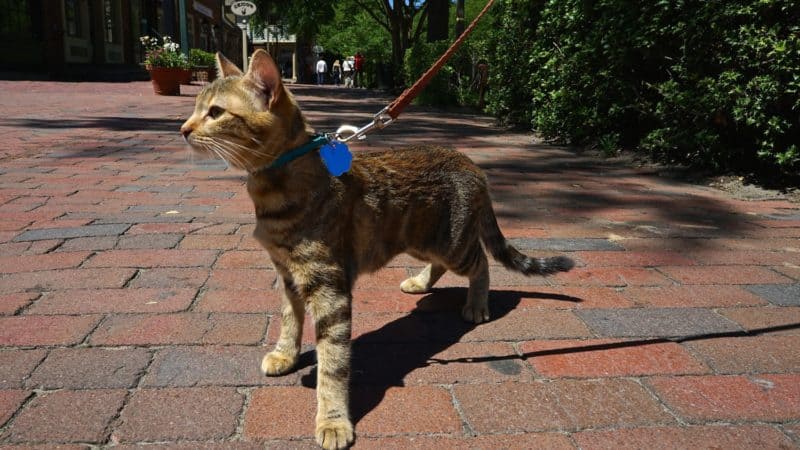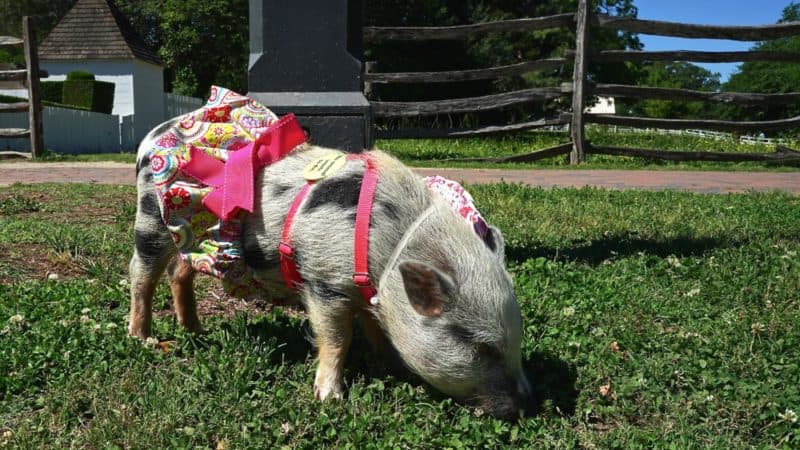 Navigating the City
The streets of Colonial Williamsburg are lined with historic homes – complete with gardens and pastures – trades shops, taverns and restaurants, and public buildings like the Courthouse, Governor's Palace, Capitol, and Bruton Parish Church. Demonstrations and tours take place throughout the day, so you can visit the wigmaker's shop before stopping in at the printing office, gunsmith, carpenter's yard, or a variety of other exhibits.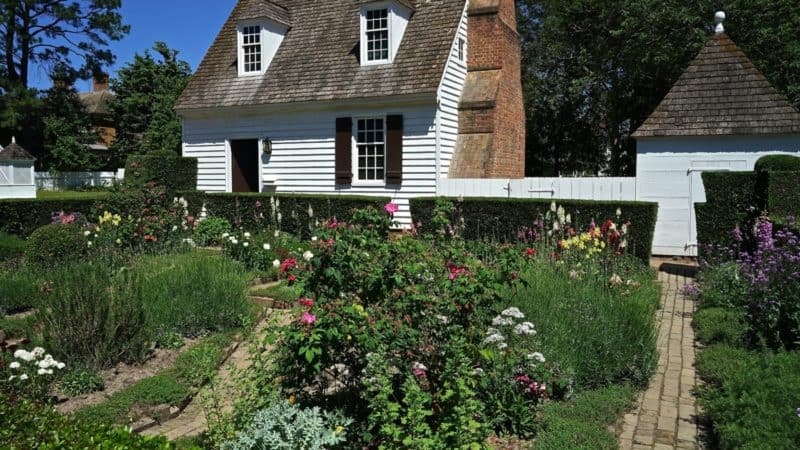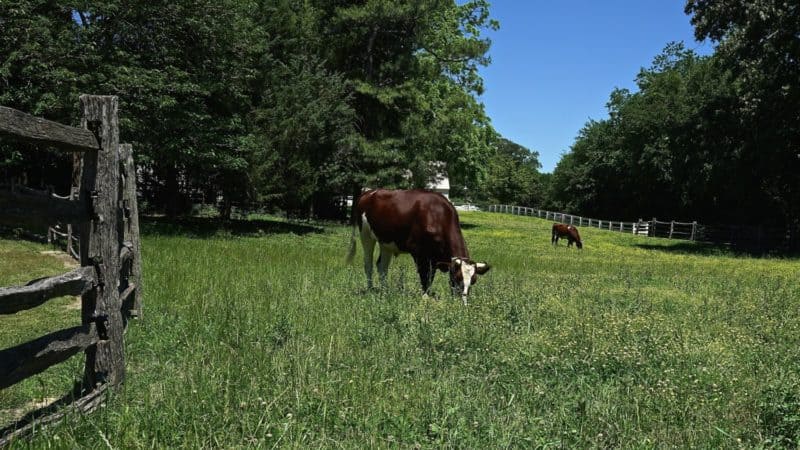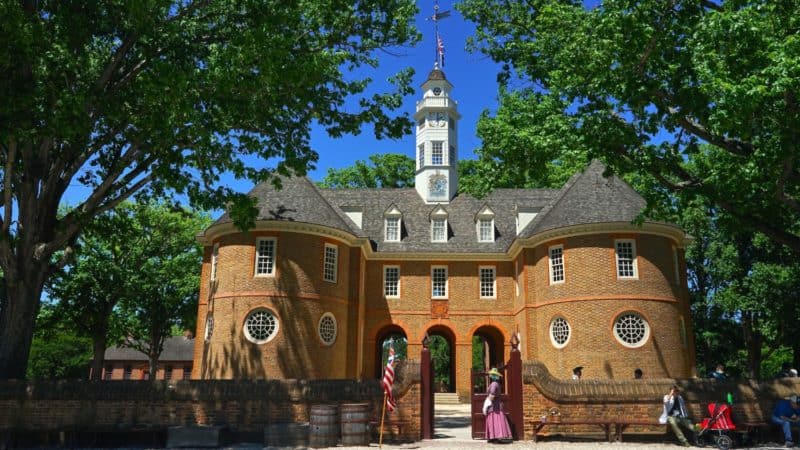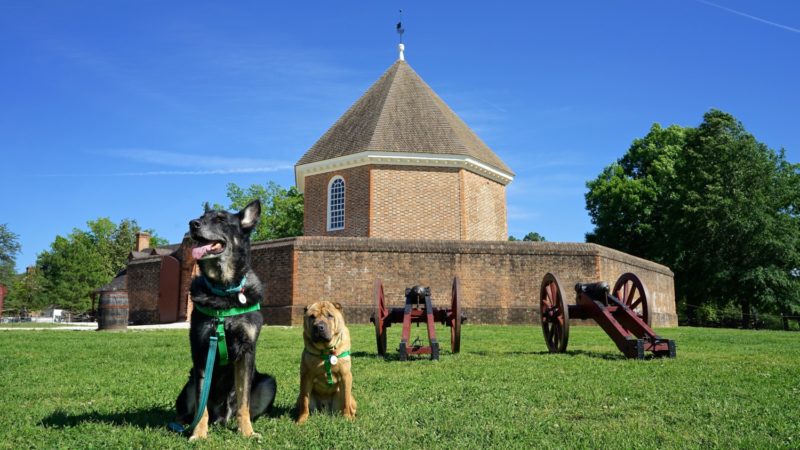 We mentioned that dogs aren't allowed in the buildings, so if you want to take turns joining a tour, the Palace Green is a beautiful, shady place for the other half of your party and your pets to cool their heels. This would also be a great place for a picnic lunch – pick something up from the Cheese Shop in Merchant's Square, and head back here if their patio tables are full!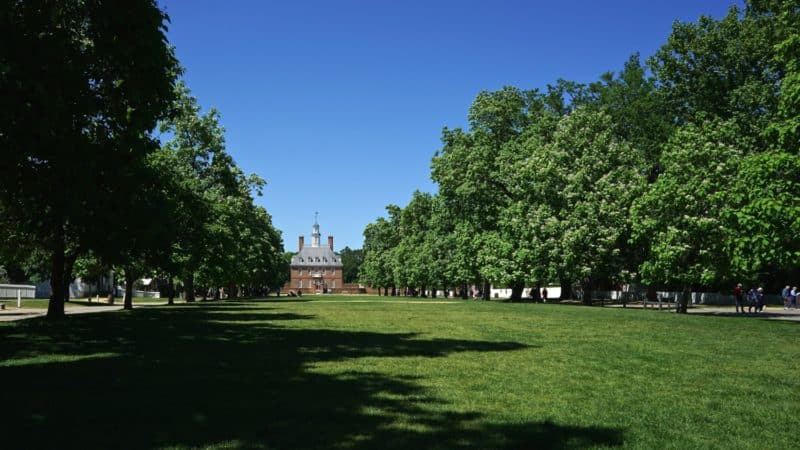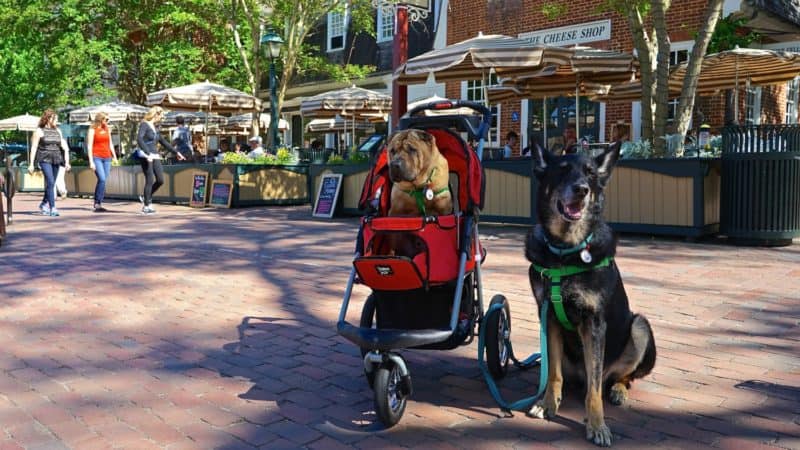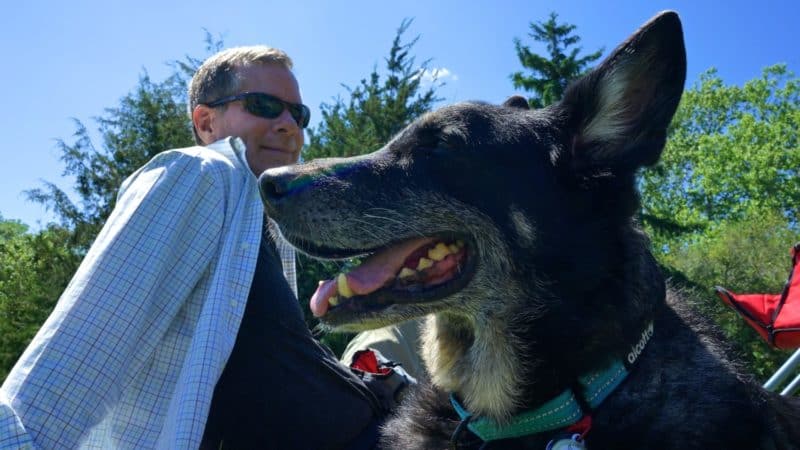 Evening arrives with pomp and circumstance in Colonial Williamsburg as the fife and drum corp perform on Market Square. Download the Colonial Williamsburg Explorer app before you arrive to be sure you don't miss any of the fun!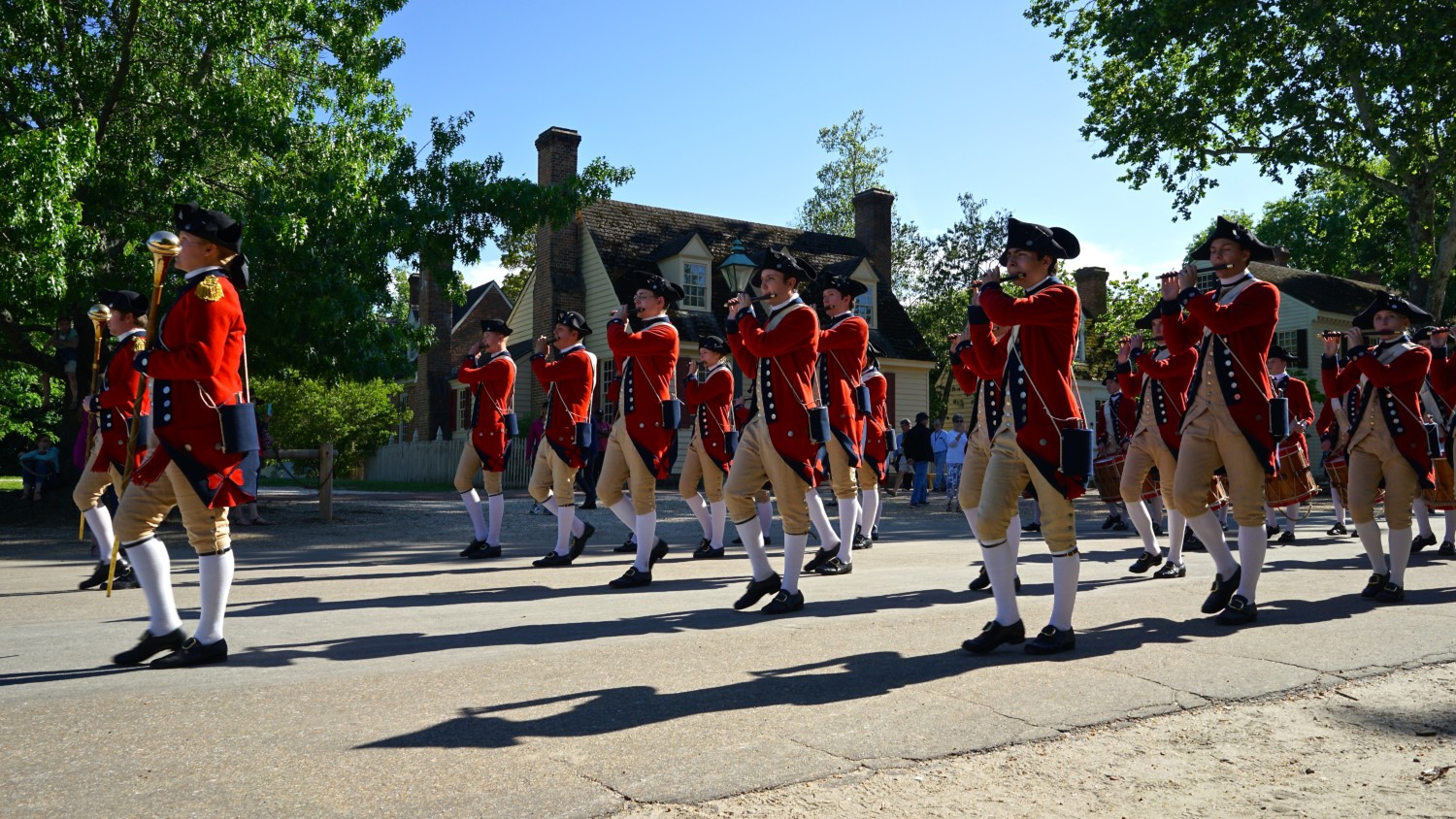 Where to Stay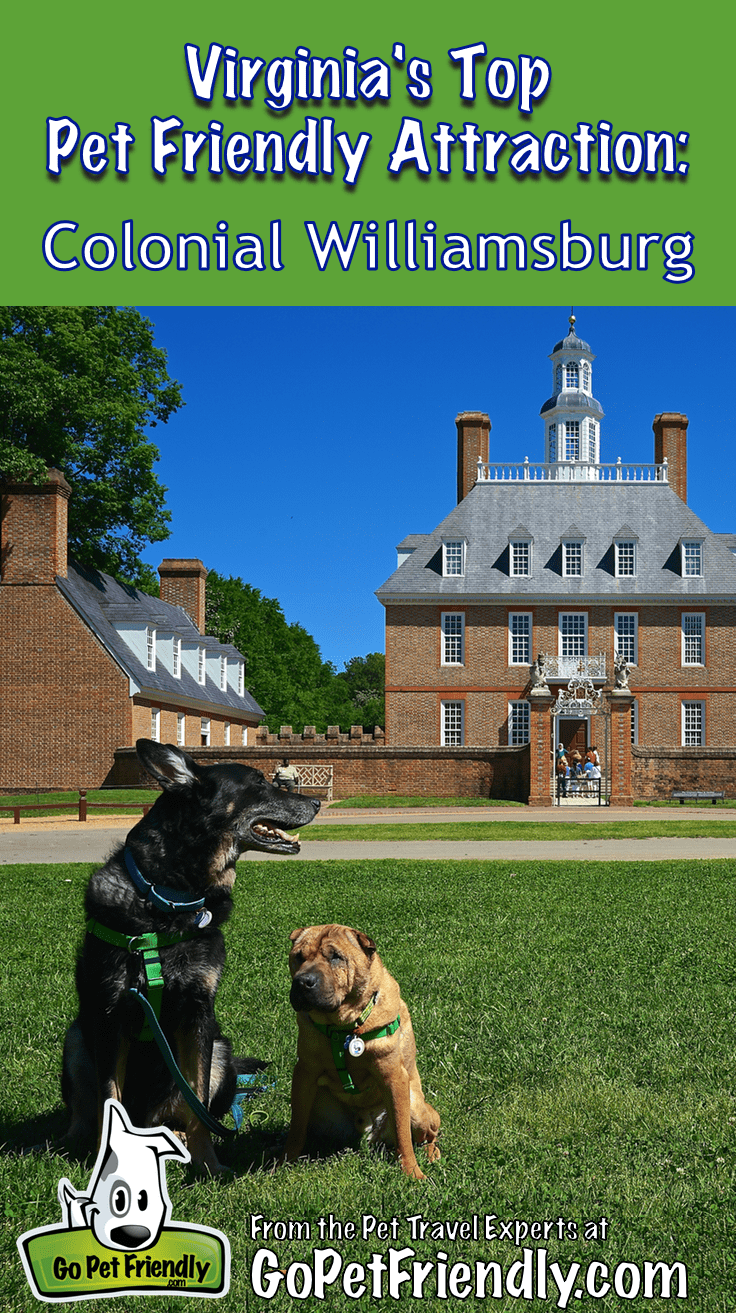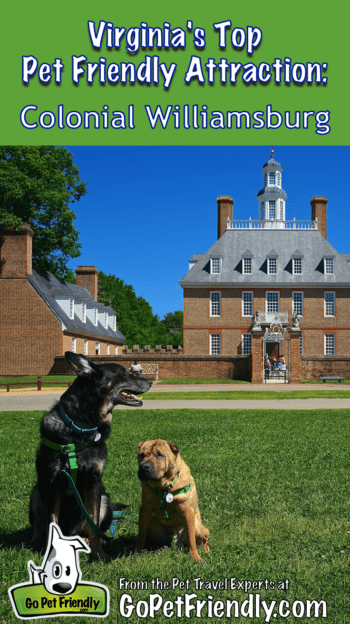 Colonial Williamsburg has three of their own hotels on the property, all of which allow pets:
Williamsburg Inn and Griffin Hotel allows 2 dogs per room, charges an additional $50 per day cleaning fee, requires that pets be crated if left alone in the room, and does not allow pets in public areas of the hotel (main lobby, front desk, gift shop, and all dining areas)
Williamsburg Woodlands Hotel & Suites allows dogs up to 50 pounds, 2 dogs per room, charges an additional $25 per day cleaning fee, requires that pets be crated if left alone in the room, and does not allow pets in public areas of the hotel (main lobby, front desk, and all dining areas)
The Williamsburg Lodge allows 2 dogs per room, charges an additional $50 per day pet fee, requires that pets be crated if left alone in the room, and does not allow pets in public areas of the hotel (main lobby, front desk, and all dining areas)
If these hotels don't meet your needs, you'll find many additional pet friendly hotels in Williamsburg to choose from.
Williamsburg Meet Up
A few rain drops did not keep us from having a terrific day with the folks from Heritage Humane Society! There was something for everyone with the cook-out, bake sale, craft table, rock climbing wall, and us there to answer everyone's pet travel questions. We got to meet up with some of our long-time fur-ends, had a blast playing with the dogs, and enjoyed meeting everyone who stopped by.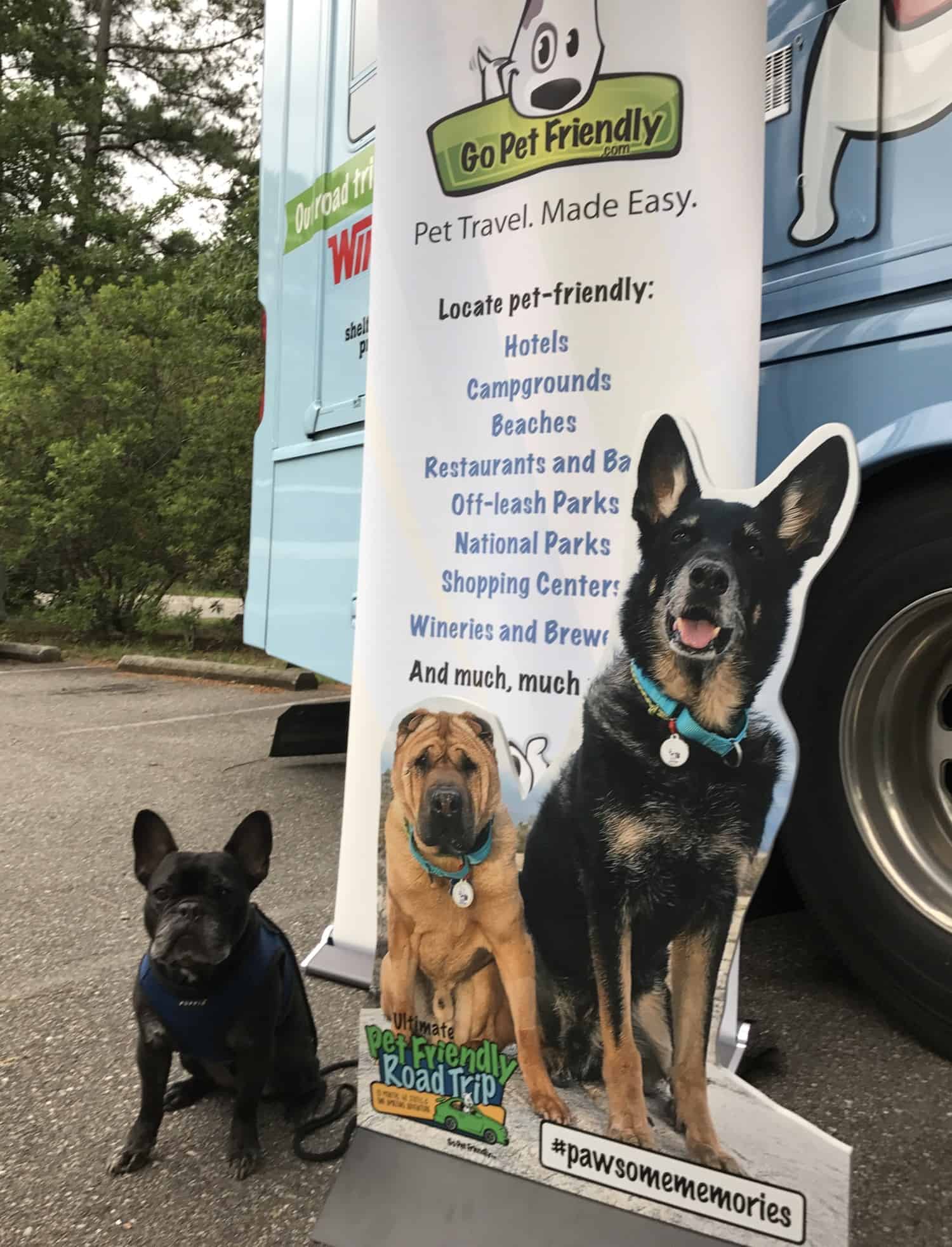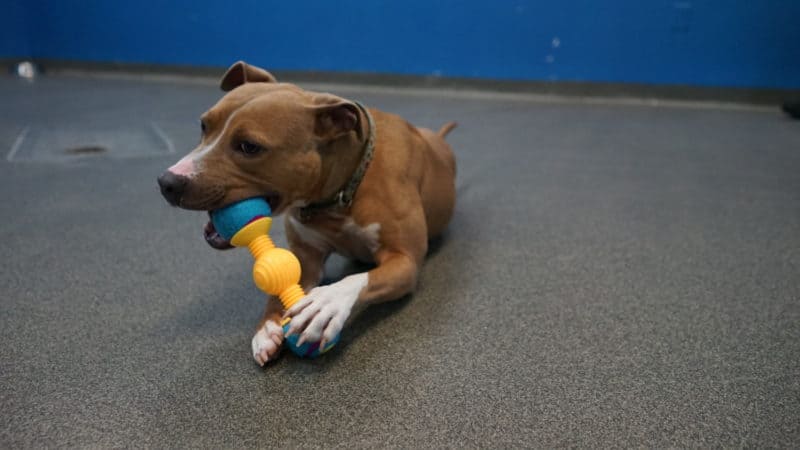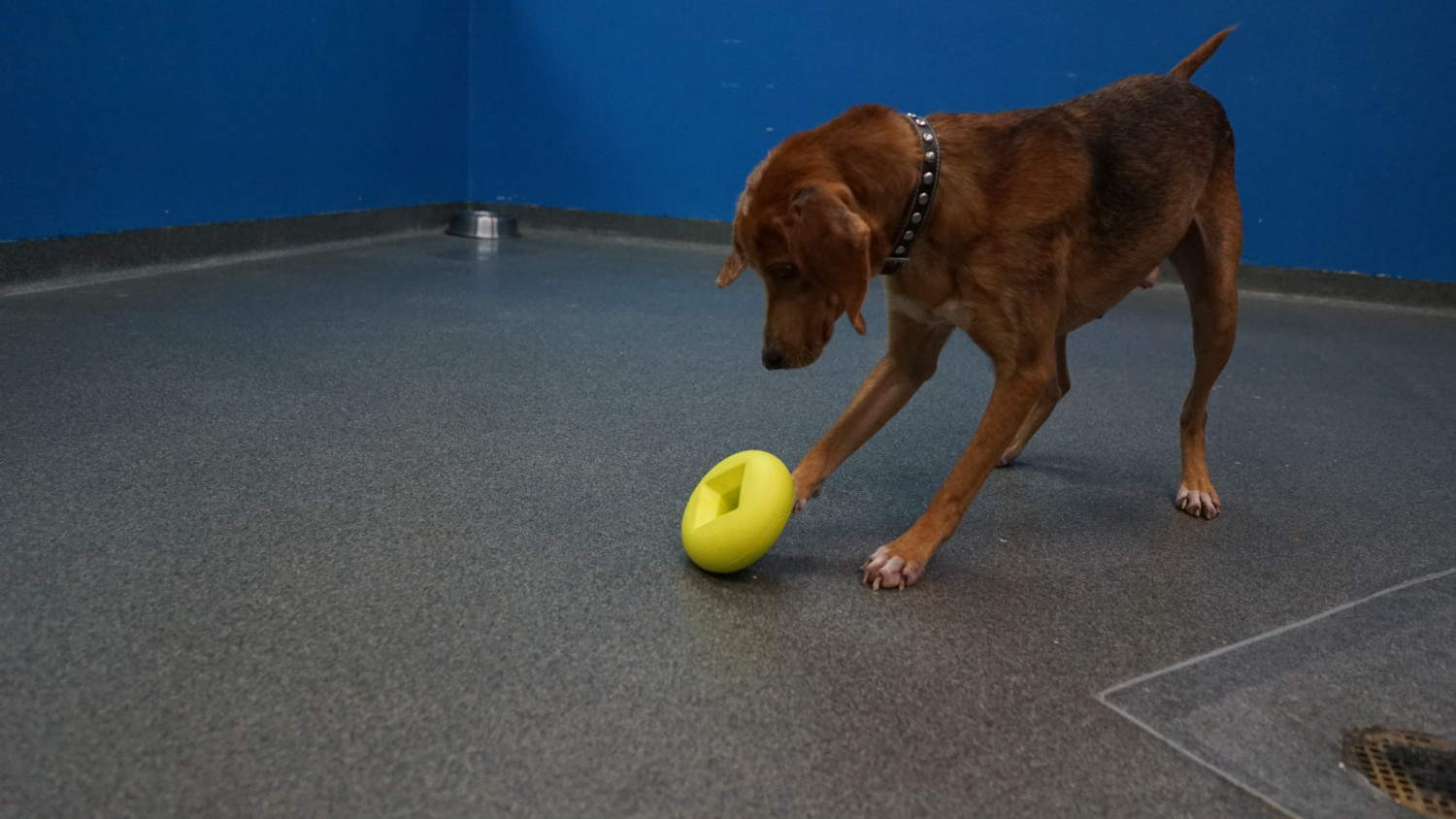 Thank You to our Sponsors
Visiting these attractions with Ty and Buster is a dream come true. We'll be blogging about each one as we go along, so fasten your seatbelt and stay tuned!
The Ultimate Pet Friendly Road Trip wouldn't be possible without the support of our wonderful sponsors: Winnebago, 2 Hounds Design, Alcott, goDog®, PetGuide.com, Red Roof Inns, Sleepypod, The Bark, PetHub, RVPetSafety.com, and The Honest Kitchen. Please be sure to visit their websites and social media pages and thank them for their participation!
Planning a pet friendly trip of your own? We'll make it easy:
Pet Friendly Hotels | Pet Friendly Destinations | Pet Friendly Activities
Amazon Affiliate Disclosure: GoPetFriendly.com LLC is a participant in the Amazon Services LLC Associates Program, an affiliate advertising program designed to provide a means for website owners to earn advertising fees by advertising and linking to amazon.com, audible.com, and any other website that may be affiliated with Amazon Service LLC Associates Program. As an Amazon Associate, the owner of this site earns a commission from qualifying purchases.
(Visited 16,991 times, 1 visits today)