Do you have a cultured cat or dog who enjoys visiting pet-friendly museums? Bravo!
With pet-friendly museums all over the country, you're likely to find one that will intrigue you and your furry travel companion on your next vacation.
Which Museums Are Pet-Friendly
Let's face it, the Museum of Delicate Breakables is not likely to welcome pets. And even if they did, I wouldn't take my friendly golden retriever, Honey, with her floofy tail there. Would you?
But in our travels, we've enjoyed taking Honey to pet-friendly museums. Most (but not all) museums that allow pets have outdoor exhibits. And these pet-friendly museums come in a surprisingly wide range of settings:
neighborhood historic districts
sculpture gardens
ghost towns/abandoned mining towns
transportation museums
historic estates
living history sites
state parks with historic sites
maritime museums
educational farms, and more.
Well-behaved pets and their people will run out of vacation time before they run out of museums to visit!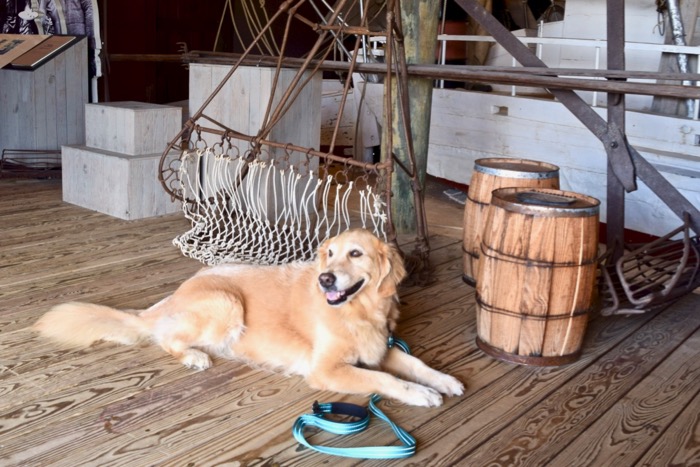 Rules For Pet-Friendly Museums
All museums require you to leash your pet, clean up after her, and make sure she is a polite visitor. You and your pet can enjoy walking the grounds and viewing outdoor exhibits—most museums don't allow pets indoors. They also ask that you don't leave pets unattended.
Plan your trip with a friend, and you can take turns stepping inside buildings and taking care of your pets.
A few museums do allow pets and therapy animals indoors (service dogs are always allowed to accompany their people in museums). You'll find a note beside those museums in the listing below.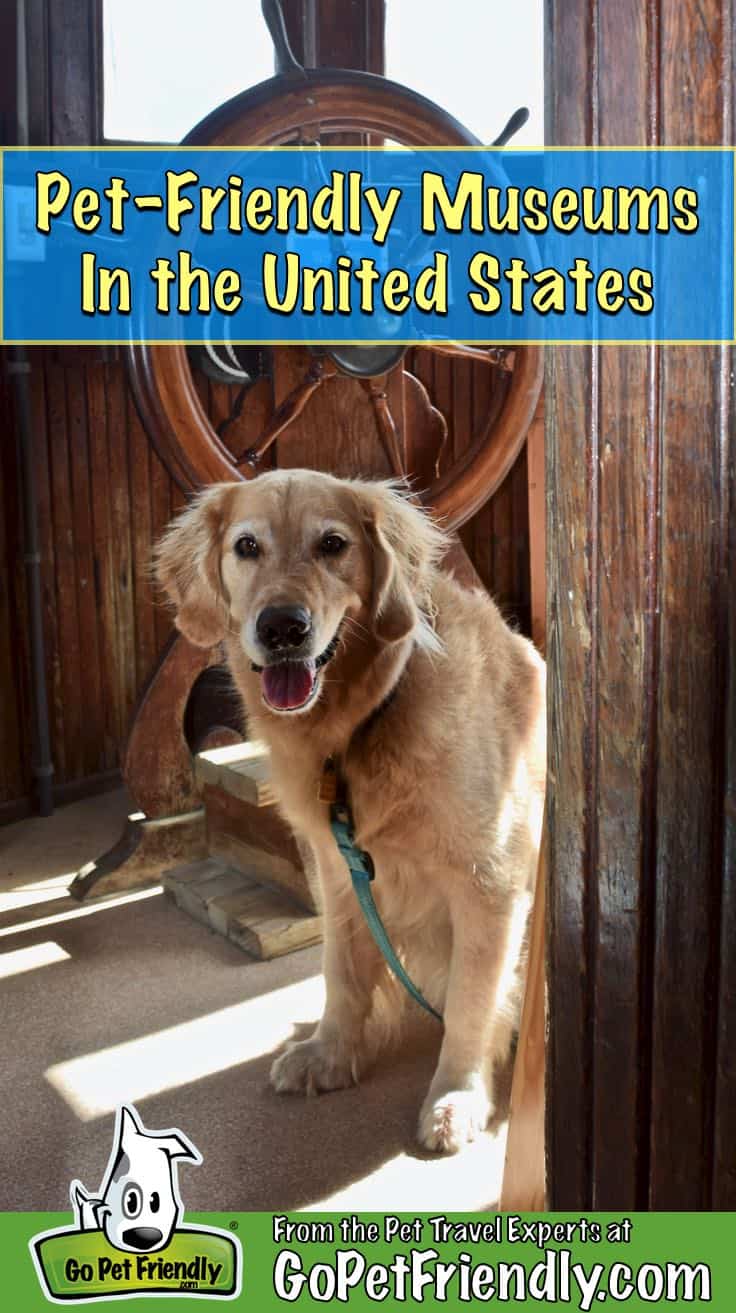 You should also note that many of the living history and farm museums have livestock animals. A museum with free-range chickens is not the best place to take dogs with a strong prey-drive—even if the rules allow pets on the premises. Be considerate and don't put your dog in a position that is beyond his or her capabilities.
Below is a list of all the pet-friendly museums you will find when you search GoPetFriendly.com.
Pet-Friendly Museums By State
The following states have at least one pet-friendly museum. Click to go right to your state listing, or keep reading for a complete list of museums you can visit with your pet.
---
Arizona
Pima Air & Space Museum – Tucson, Arizona
Pioneer Living History Museum – Phoenix, Arizona
Arkansas
Ozark Folk Center – Mountain View, Arkansas
California
Bodie State Historic Park – Bridgeport, California (pet policy)
California State Railroad Museum – Sacramento, California
Calico Ghost Town – Yermo, California
Columbia State Historic Park – Columbia, California
El Pueblo de Los Angeles – Los Angeles, California 
Empire Mine State Historic Park – Grass Valley, California (pet policy)
La Purísima Mission State Historic Park – Lompoc, California
Marshall Gold Discovery State Historic Park – Placerville, California
Old Sacramento State Historic Park – Sacramento, California
Railtown 1897 State Historic Park – Jamestown, California
San Francisco Maritime National Historic Park – San Francisco, California (pet policy)
San Juan Bautista State Historic Park – San Juan Bautista, California (pet policy)
Santa Cruz Surfing Museum – Santa Cruz, California
Traveltown Museum – Las Angeles, California
Western Railway Museum – Suisun City, California
Will Rogers State Historic Park – Pacific Palisades, California (pet policy)
Colorado
Benson Sculpture Garden – Loveland, Colorado
Bent's Old Fort National Historic Site – La Junta, Colorado (pet policy)
Chapungu Sculpture Park – Loveland, Colorado
Rock Ledge Ranch Historic Site – Colorado (pet policy)
Miramont Castle – Manitou Springs, Colorado
South Park City – Fairplay, Colorado
Connecticut
Mystic Seaport – Mystic, Connecticut
Remember when Buster and Ty visited pet-friendly Mystic Seaport? It was a ball!
Florida
Apalachicola Maritime Museum – Appalachiola, Florida
Spanish Military Hospital Museum – St. Augustine, Florida
Marjorie Kinnan Rawlings Historic State Park – Cross Creek, Florida (Small dogs may be carried in the house museum.)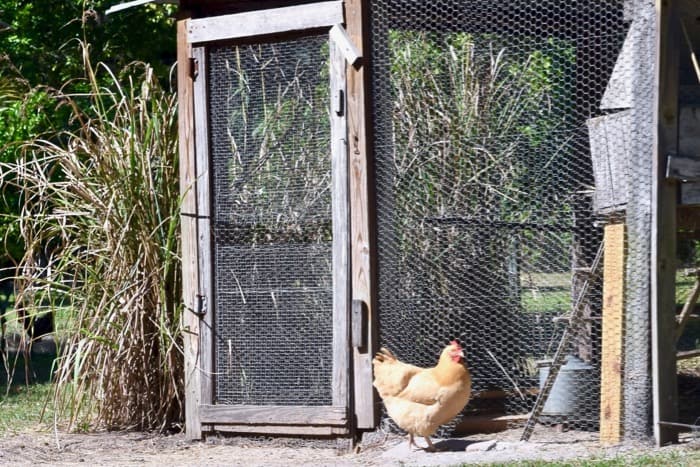 Illinois
Nathan Manilow Sculpture Park – University Park, Illinois
Iowa
Living History Farms – Urbandale, Iowa
Kansas
Brown County Agriculture Museum – Hiawatha, Kansas
Kentucky
Shaker Village of Pleasant Hill – Harrodsburg, Kentucky
Maine
Seashore Trolley Museum – Kennebunkport, Maine
Maryland
Annapolis Maritime Museum – Annapolis, Maryland
Chesapeake Bay Maritime Museum – St. Michael's, Maryland (Pets are allowed in all buildings that are not carpeted.)
Historic London Town & Garden – Edgewater, Maryland
AnnMarie Sculpture Garden – Solomons, Maryland
Historic St. Mary's City – St. Mary's City, Maryland (pet policy)
Massachusetts
deCordova Sculpture Park & Museum – Lincoln, Massachusetts
Spencer-Peirce-Little Farm – Newbury, Massachusetts
Waters Farm – Sutton, Massachusetts (pet policy)
Michigan
Crossroad's Village & Huckleberry Railroad – Flint, Michigan
Minnesota
Historic Forestville – Forestville, Minnesota
Missouri
Laumier Sculpture Park – St. Louis, Missouri (pet policy)
Donald J. Hall Sculpture Park – Kansas City, Missouri
Montana
Montana Grizzly Encounter – Bozeman, Montana
Nebraska
Stuhr Museum of the Prairie Pioneer – Grand Island, Nebraska
New Jersey
Naval Air Station Wildwood Aviation Museum – Cape May, New Jersey (Leashed pets are welcome to join their people inside the airplane hangar.)
Historic Cold Spring Village – Cape May, New Jersey (pet policy)
New Mexico
International UFO Museum & Research Center – Roswell, New Mexico (Polite pets are allowed inside the museum and gift shop.)
Kit Carson Home & Museum – Taos, New Mexico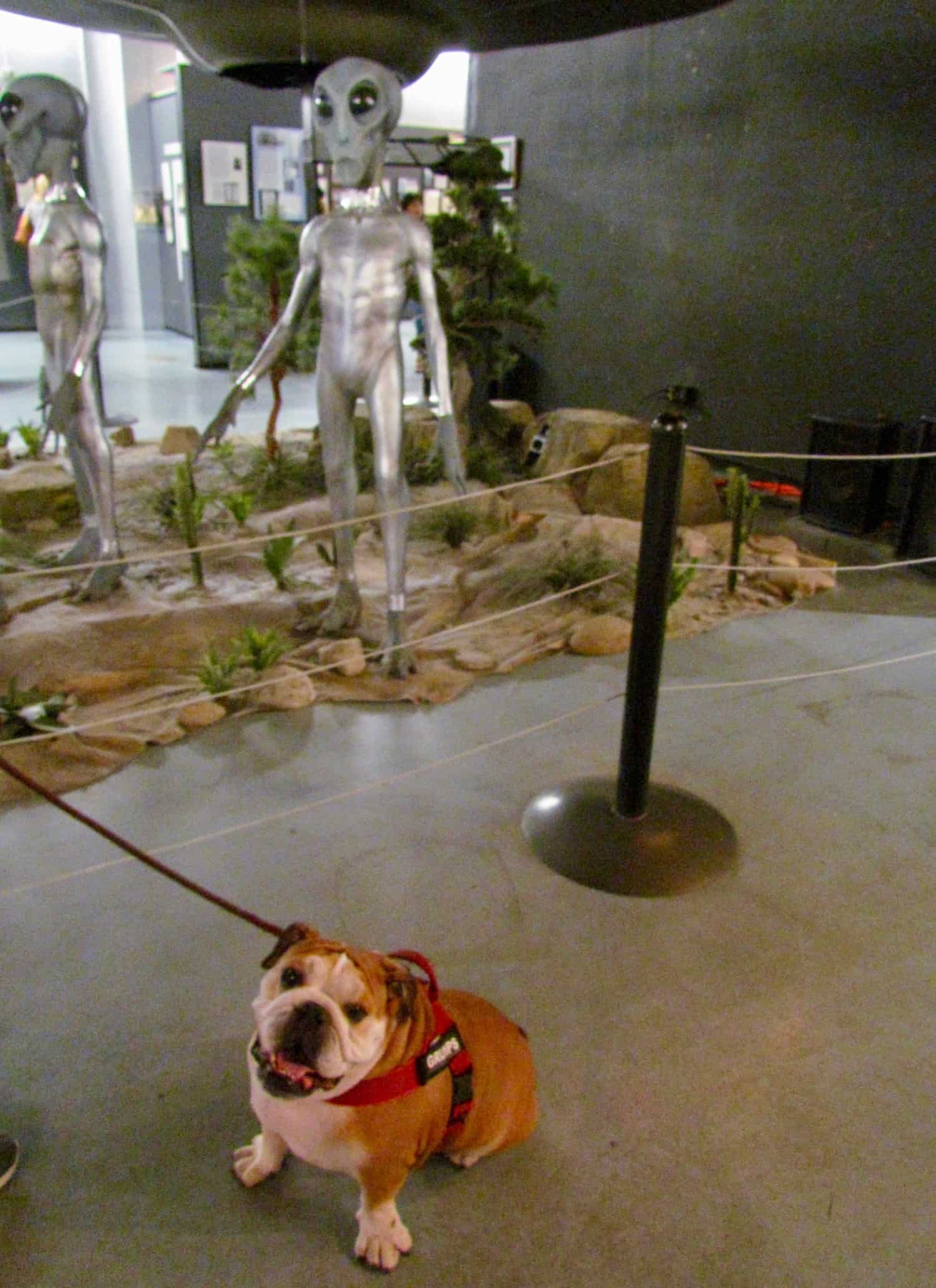 North Carolina
Artivity on the Green – Winston-Salem, North Carolina
Carl Sandburg Home National Historic Site – Flat Rock, North Carolina (pet policy)
Cradle of Forestry in America – Brevard, North Carolina
Bethabara Historic District – Winston-Salem, North Carolina
Holmes Educational State Forest – Hendersonville, North Carolina
Jordan Lake Educational State Forest – Apex, North Carolina
Historic Latta Plantation – Huntersville, North Carolina
North Carolina Museum of Art – Raleigh, NC
Old Salem Historic Park – Winston-Salem, North Carolina
Rendezvous Mountain Educational State Forest – Purlear, North Carolina
Turnbull Creek Educational State Forest – Elizabethtown, North Carolina
Tuttle Educational State Forest – Lenoir, North Carolina
Vollis Simpson Whirligig Park – Wilson, North Carolina
North Dakota
Fort Union Trading Post National Historic Site – Willsiton, North Dakota (pet policy) (Pets are allowed in all buildings except for the Bourgeois House Visitor Center.)
Knife River Indian Villages – Stanton, North Dakota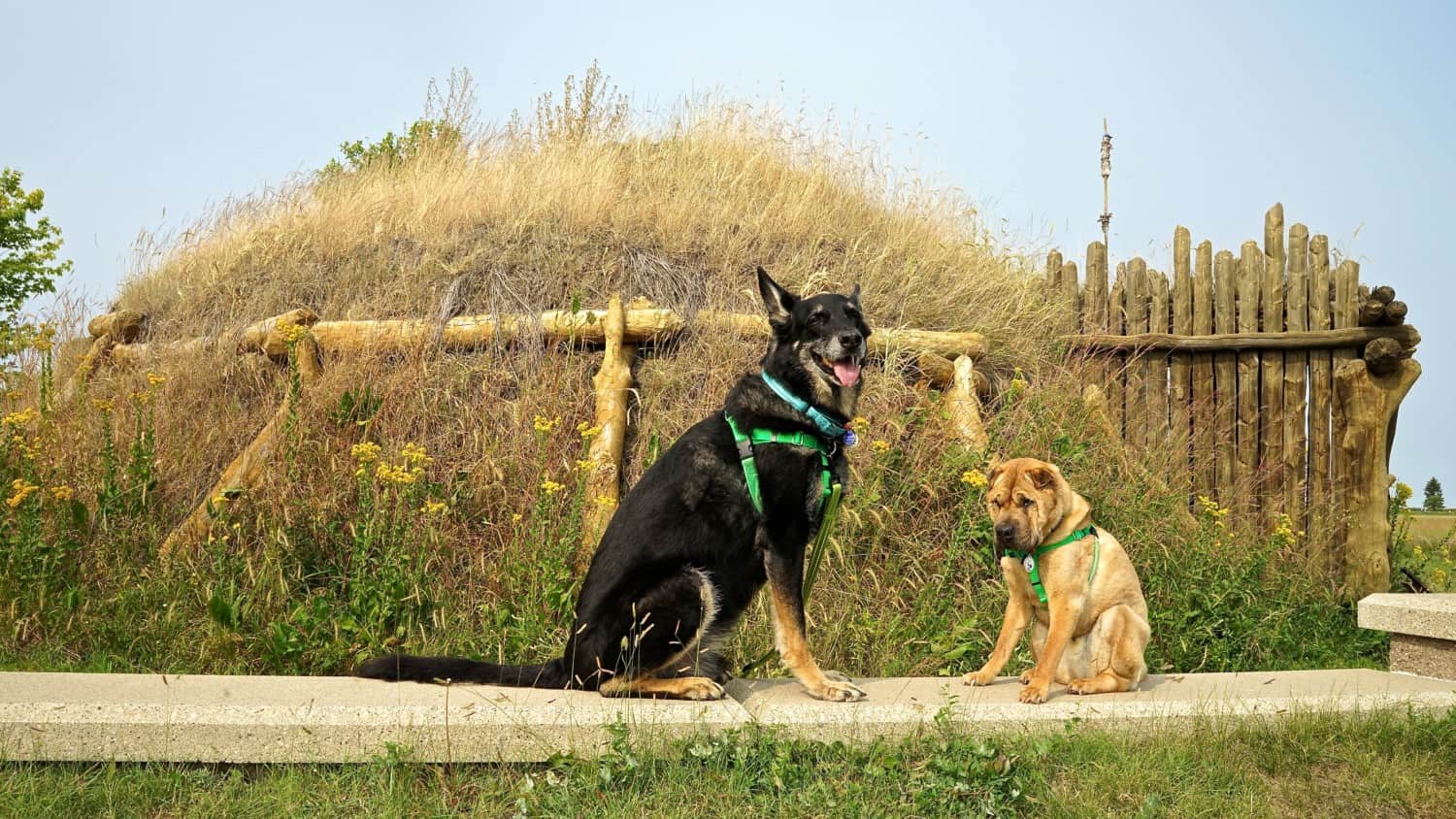 Learn more about Buster and Ty's favorite attraction in North Dakota, pet-friendly Knife River Indian Villages!
Ohio
Caesar's Creek Pioneer Village – Waynesville, Ohio
Gorman Heritage Farm – Evandale, Ohio (pet policy)
Historic Roscoe Village – Coshocton, Ohio
Malabar Farm State Park – Lucas, Ohio
Oregon
Dorris Ranch Living History Farm – Springfield, Oregon
Pennsylvania
Colonial Pennsylvania Plantation – (Ridley Creek State Park) Newtown Square, Pennsylvania
Conrad Weiser Homestead – Womelsdorf, Pennsylvania
Daniel Boone Homestead – Birdsboro, Pennsylvania
Hopewell Furnace National Historic Site – Elverson, Pennsylvania (pet policy)
Rhode Island
South County Museum – Narragansett, Rhode Island (pet policy)
South Carolina
Living History Farm at Kings Mountain State Park – Blacksburg, South Carolina
Tennessee
National Bird Dog Museum – Grand Junction, Tennessee
Homeplace 1850s Working Farm – Dover, Tennessee (pet policy)
Texas
Texas Transportation Museum – San Antonio, Texas
Utah
Wheeler Historic Farm – Murray, Utah
Virginia
Chippokes Farm and Forestry Museum – Surry, Virginia
Colonial Williamsburg – Williamsburg, Virginia
Frontier Culture Museum – Staunton, Virginia (pet policy) (Pets are allowed in the courtyard and picnic area but not in exhibit areas. Kennels are available for a small fee.)
Henricus Historical Park – Chester, Virginia
Historic Jamestowne – Jamestown, Virginia (pet policy)
Mount Vernon – Mount Vernon, Virginia (pet policy)
McCormick's Farm & Workshop – Raphine, Virginia
McCallum More Museum & Gardens – Chase City, Virginia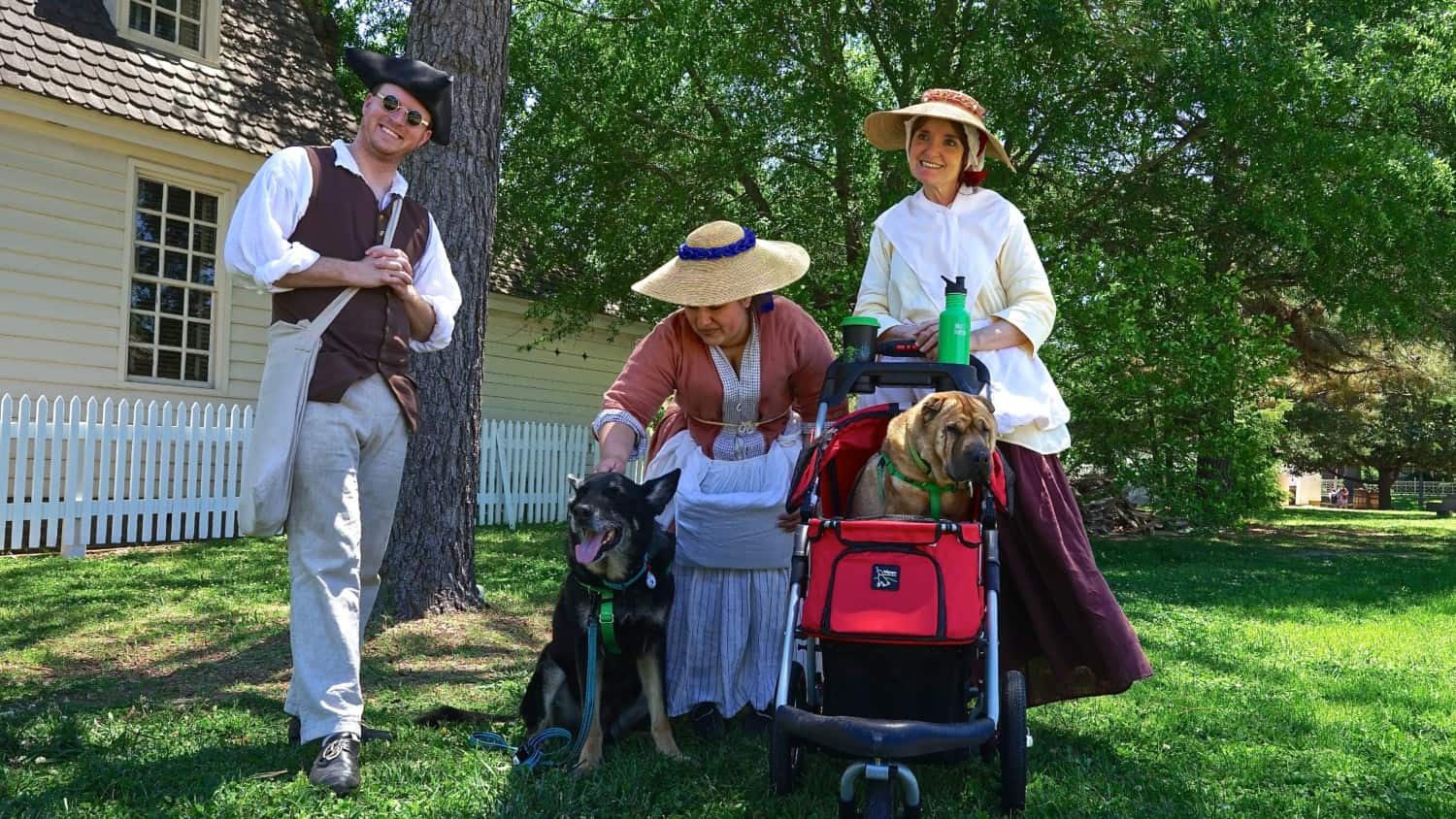 See what Buster and Ty enjoyed most on their visit to pet-friendly Colonial Williamsburg!
Washington
Olympia Sculpture Park – Seattle, Washington
Wisconsin
Forts Folle Avoine Historical Park – Danbury, Wisconsin (pet policy) (Pets are not allowed in any of the buildings at the park including the visitor center, museums and trading posts.  An exception may be made for small lap dogs that are carried and not creating a disturbance for other people taking the tour.)
Washington DC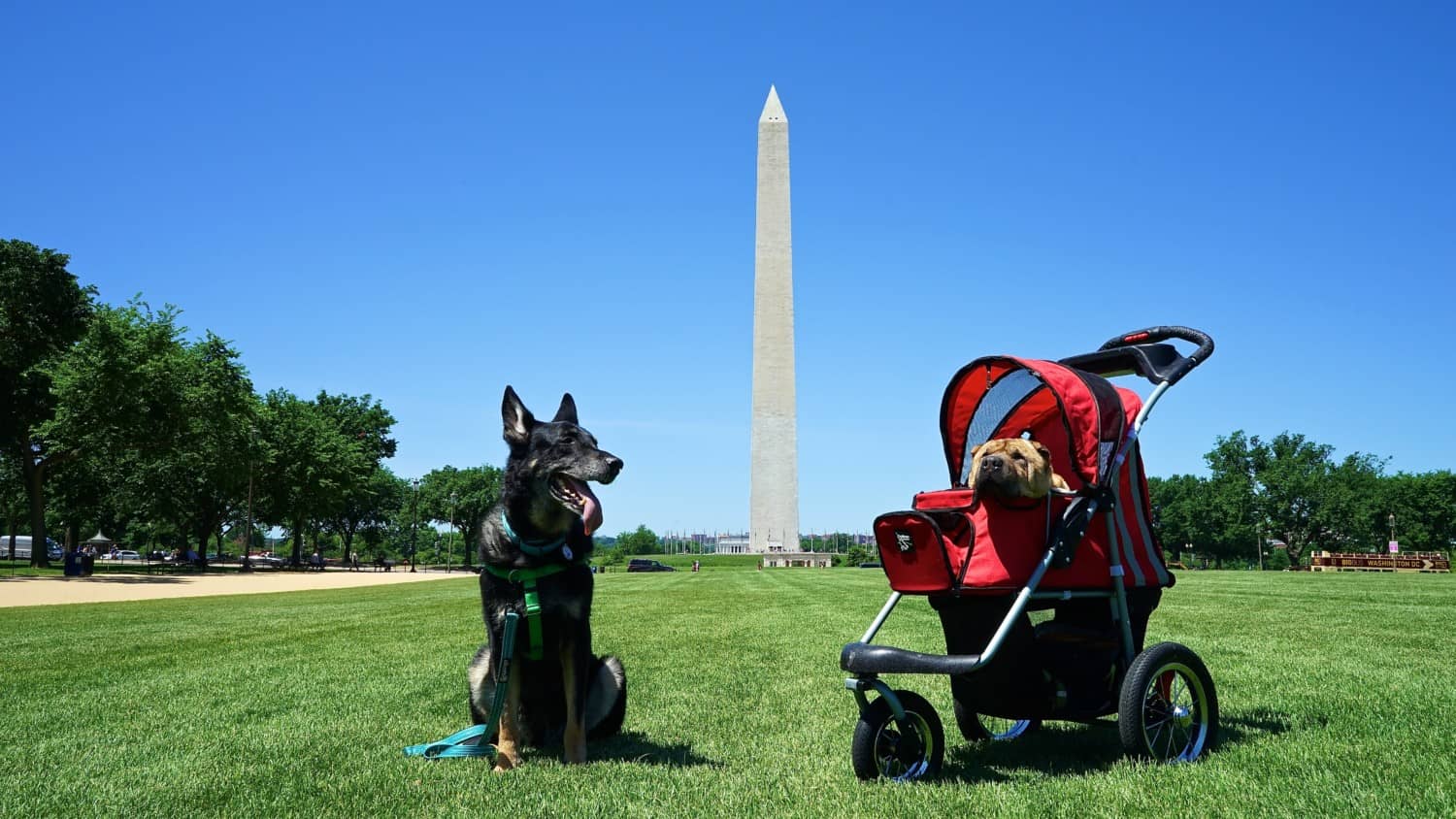 Learn more about Buster and Ty's trip to the pet-friendly National Mall!
Why Visit A Museum With Your Pet?
Museums are stimulating for you and your pet. You can learn by viewing exhibits and taking tours. Your dog gets some exercise, an opportunity to work on her training in a new environment, and enjoy sniffing somewhere new. It's a great way to enjoy yourselves outdoors and do something different. 

Why wait? Check out a pet-friendly museum today!
Do you know of other pet-friendly museums? Let us know in the comments below and we'll add them to the list!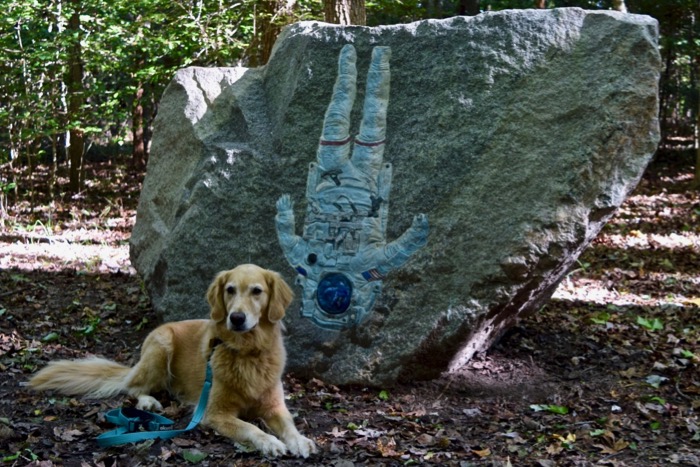 Planning a road trip to visit several museums on this list? Get tips for taking your pet on a cross-country road trip!
Amazon Affiliate Disclosure: GoPetFriendly.com LLC is a participant in the Amazon Services LLC Associates Program, an affiliate advertising program designed to provide a means for website owners to earn advertising fees by advertising and linking to amazon.com, audible.com, and any other website that may be affiliated with Amazon Service LLC Associates Program. As an Amazon Associate, the owner of this site earns a commission from qualifying purchases.
(Visited 6,003 times, 1 visits today)