Lying at the foot of the Sierra Nevada Mountains, on the edge of the arid Great Basin, Mono Lake is one of the most unforgettable places we've ever visited with Ty and Buster. It's easy to imagine you've been transported to another world as you walk among the unusual spires and knobs that stand like sentries along the shore. While it's been called a dead sea, it's actually full of shrimp and flies, which feed the millions of birds that flock here each spring and summer on their annual migration.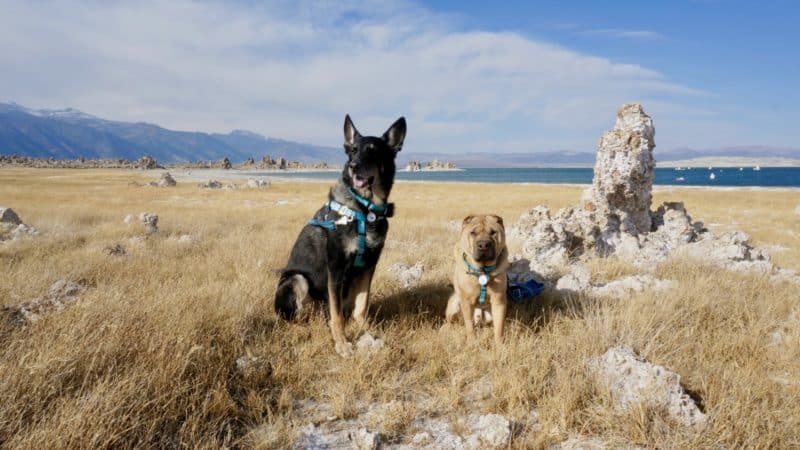 Mono Lake covers 60 square miles, and is one of the oldest lakes in North America. Fed by runoff and streams rich with salt and minerals from the Eastern Sierras, the lake has no water outlet for these deposits to escape – so as the water evaporates, the salt and minerals are left behind.  The result is that Mono Lake is more than twice as salty and eight times as alkaline as ocean water!
The magnificent tufa towers (pronounced "toofah") that make Mono Lake so distinctive are evidence of the interaction between the mineral-laden lake water and the freshwater springs that bubble up beneath the surface. The combination of these elements creates limestone, which grows around the mouth of the springs. The towers will continue to grow until they're exposed by a drop in the level of the lake, and then the spring will find a new outlet. The towers at South Tufa are estimated to be less than 300 years old, while towers as old as 13,000 years can be found along Mono's ancient shore, high above the current lake surface.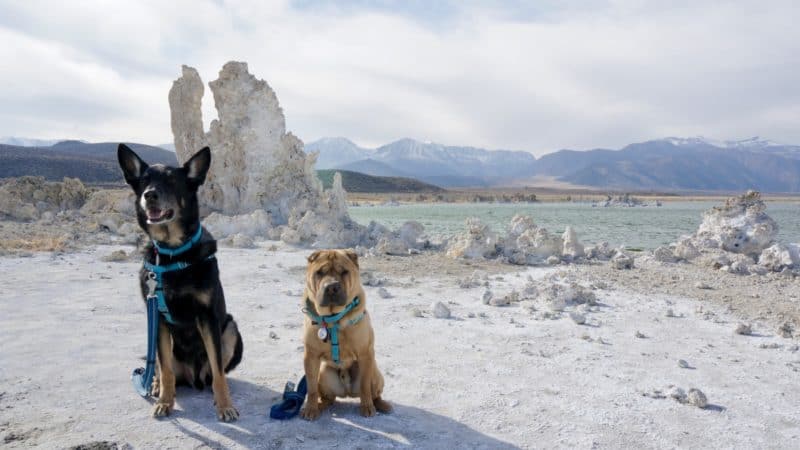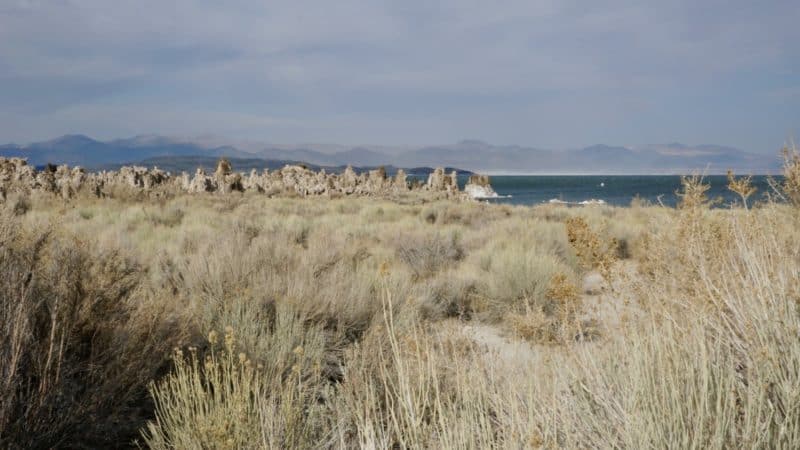 Hiking Trails at Mono Lake
If you're looking to hit the trail with your pup, the South Tufa Loop Trail is an easy 0.8-mile walk, and provides nice views of the lake. For something a bit more challenging, try the 3.5-mile Panum Crater Trail, which takes you to the youngest of Mono's volcanos. Naturalist-led walks are also available, so check the schedule online, or stop in the visitor center for more information.
Finally, the 0.8-mile Mono Lake Viewpoint Trail in the Inyo National Forest provides interpretive plaques and the opportunity to appreciate the lake from above.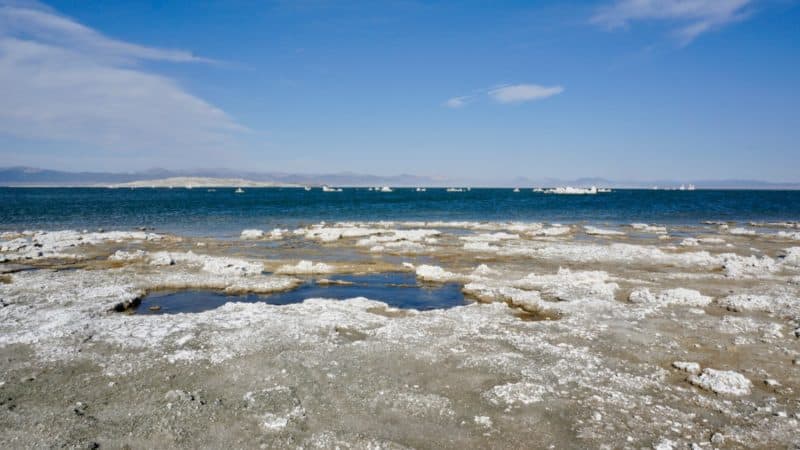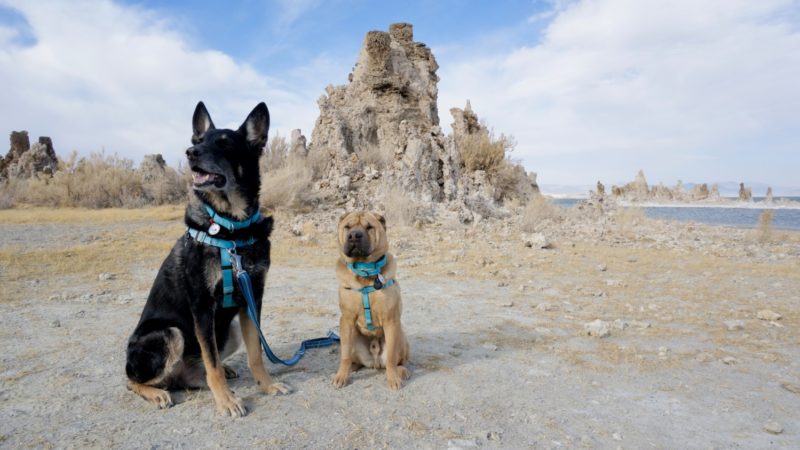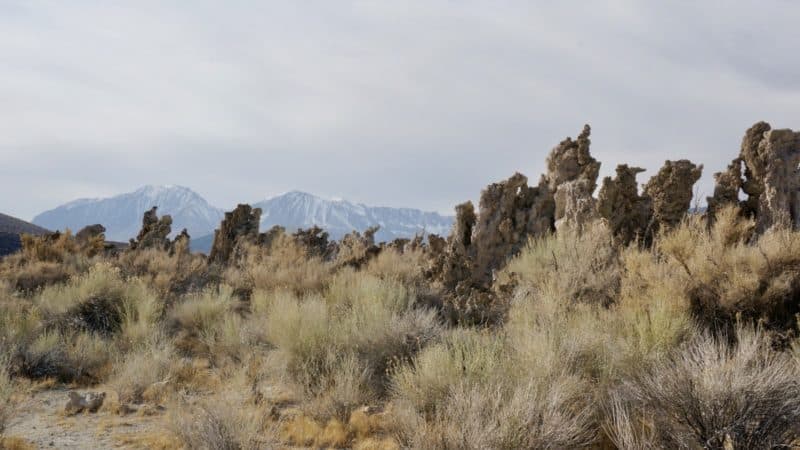 Planning a pet friendly trip of your own? We'll make it easy:
Pet Friendly Hotels | Pet Friendly Destinations | Pet Friendly Activities
Amazon Affiliate Disclosure: GoPetFriendly.com LLC is a participant in the Amazon Services LLC Associates Program, an affiliate advertising program designed to provide a means for website owners to earn advertising fees by advertising and linking to amazon.com, audible.com, and any other website that may be affiliated with Amazon Service LLC Associates Program. As an Amazon Associate, the owner of this site earns a commission from qualifying purchases.
(Visited 4,939 times, 1 visits today)