Last travel season was all about the spectacular destinations  … from Durango up the Rocky Mountains, across the Canadian border, through Banff and Lake Louise, all the way to Jasper. Perhaps you've noticed that this travel season has been a little different. We haven't been posting as many pet friendly destination guides, because this travel season has been all about the people. We've visited friends and family from Texas to New York, and everywhere in between!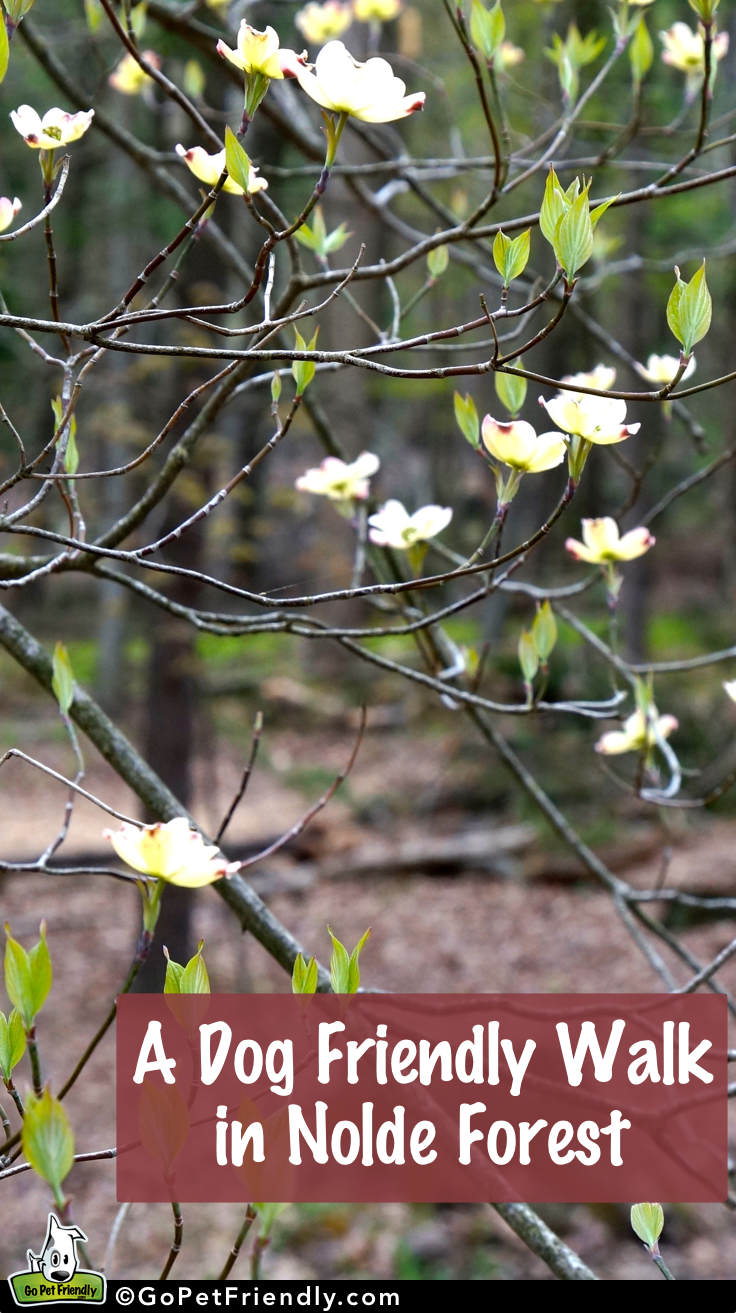 Of course, that doesn't mean that Ty and Buster are being neglected! They're still getting all their walks. There are still plenty of squirrels to pester and more than enough of p-mail to check. We just haven't been going many places that are picturesque or feel post worthy. So, between family visits and sorting sessions at our former storage unit in Reading, we finally got out to see Nolde Forest – a spot that's been on my list for years!
Nolde Forest covers 665 acres of deciduous and coniferous woodland. What's amazing is that, when Jacob Nolde acquired the property in the early 1900's, there was one tree growing here. Not one type of tree, not one species of tree … one tree. A single white pine that inspired this hosiery mogul to plant a forest. Looking around now, you'd never guess that this land wasn't always shaded by these huge timbers. It's a testament to what one person can accomplish. I only hope my vision for GoPetFriendly is as successful as Jacob's was for his forest.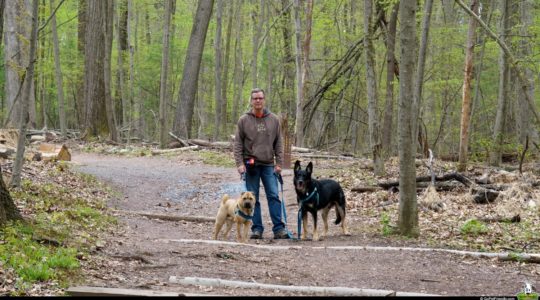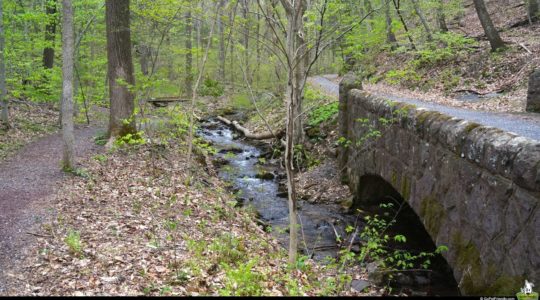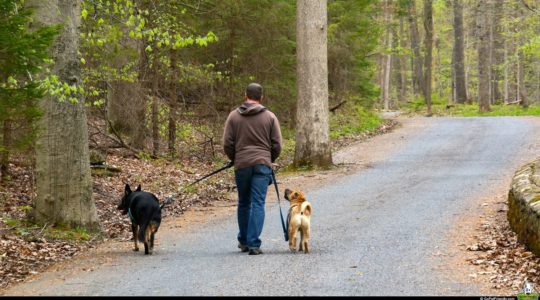 In 1926, Hans Nolde (one of Jacob's son's) began construction of the beautiful Tudor-style mansion which now serves as an education center and houses the park's offices.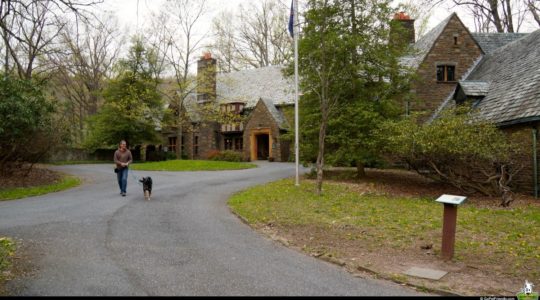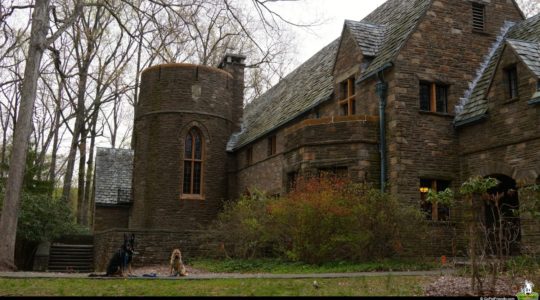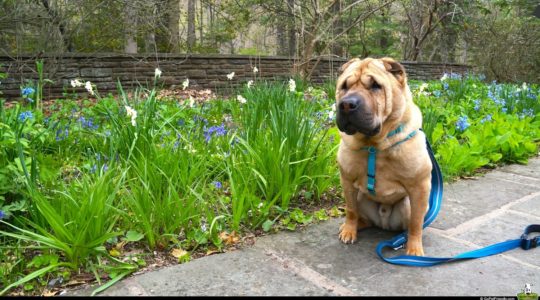 Trails spiderweb through the forest, and dogs are welcome to join you on all of them. Grab a leash and check out North Pond, explore the old sawmill, and see if you can spot a few residents of the Painted Turtle Pond.
Planning a pet friendly trip of your own? We'll make it easy:
Pet Friendly Hotels | Pet Friendly Destinations | Pet Friendly Activities
Amazon Affiliate Disclosure: GoPetFriendly.com LLC is a participant in the Amazon Services LLC Associates Program, an affiliate advertising program designed to provide a means for website owners to earn advertising fees by advertising and linking to amazon.com, audible.com, and any other website that may be affiliated with Amazon Service LLC Associates Program. As an Amazon Associate, the owner of this site earns a commission from qualifying purchases.
(Visited 1,969 times, 1 visits today)