Culminating with Victoria Day on Monday, Canada kicked off its summer season this past weekend. Purely by happenstance, we crossed the border on Friday and spent Saturday in Niagara Falls and Sunday in Niagara-on-the-Lake, reveling in the Canadian holiday.
Niagara Falls
On Saturday it rained … hard, at times. And still, Karen drove down from Brampton with her Vizsla, Jersey, to spend a few hours with us. While weather permitted, we walked along Victoria Park and snapped some pictures along the parapet overlooking the falls.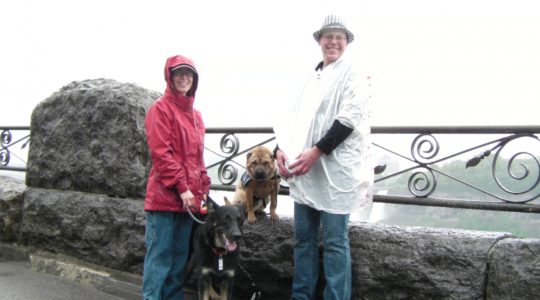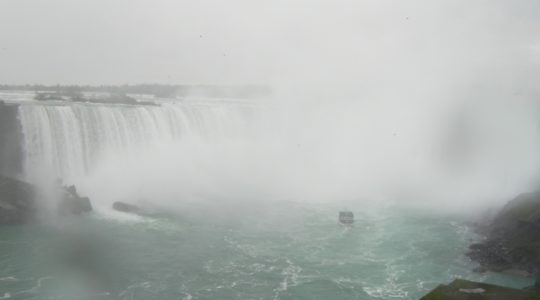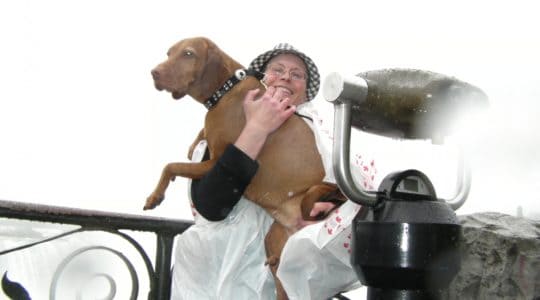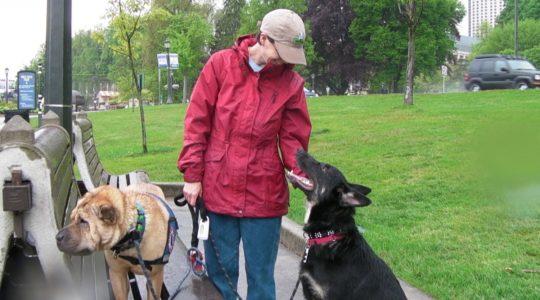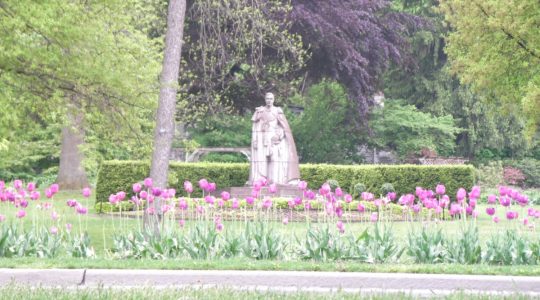 I'm not sure if people think of Niagara Falls as a dog friendly destination … but it is. True, you're not going to be able to bring Fido on the touristy stuff you did on your honeymoon (walking Cave of the Winds, riding Maid of the Mist, or ascending Skylon Tower). However, there is so much more to Niagara Falls. Victoria Park, which runs along the Niagara Parkway opposite the falls, is beautiful and dog friendly. Have you been to the Whirlpool, the Floral Clock, or the Botanical Gardens? All are pet friendly. And encompassing all of these attractions is the 35-mile Niagara River Recreational Trail, a paved path starting at Fort George on Lake Ontario and running south to Fort Erie on Lake Erie.
Inneskillin Winery
UPDATE: We've been informed that Inneskillin Winery is no longer pet friendly.
On Sunday, with only a few clouds appearing in otherwise blue skies, we headed north on the Niagara Parkway. This part of the Ontario province is home to many wineries, with several estates on the scale of what you see in Napa and Sonoma. The "wine trail" is well marked, and you could easily spend an entire weekend sampling the region's varietals.
Just outside of Niagara-on-the-Lake lies Inneskillin Winery. We stopped there solely because a Canadian friend once gave us a bottle of ice wine that was produced here. Our habit, when we walk into any place that looks like it could be pet friendly, is to ask if it is pet friendly. And, lo and behold, pooches are permitted in the piazza. We took turns waiting with Ty and Buster while the other went into the tasting room. Food is served at the outdoor tables, making this a pleasant (though pricey) lunch spot.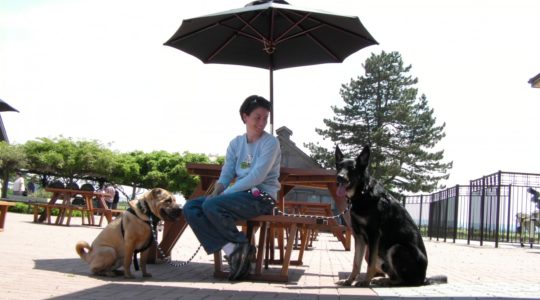 Frankly, I could have spent most of the afternoon here because it was just that kind of a day. If only there had been a hammock! But I'm glad I didn't stay because we were off to see …
Niagara-on-the-Lake
How can I put this. Niagara-on-the-Lake is THE MOST PICTURESQUE TOWN that I have ever visited. Take the best features of your most romantic trips to your favorite landlocked or seaside town, and you have Niagara-on-the-Lake. Think Newport Beach, RI meets Napa, CA meets Savannah, GA meets Cape May, NJ meets Mayberry RFD and you get the idea. Then throw in old Fort George for good measure.
Shopping along Queen Street (probably the main attraction for visitors) runs for several blocks – not a single chain store.  No miniature golf or arcades – just waterfront views of the Niagara River and Lake Ontario from open green spaces. No apartment buildings and only a few condo buildings – yet home after home with 19th century dates of original construction. No multiplex cinemas – but three theaters hosting the works of George Bernard Shaw. No neon-signed hotels – instead Victorian hotels, inns, and B&Bs. The Pillar and Post, Queen's Landing, and Prince of Wales are pet friendly, but charge a fee.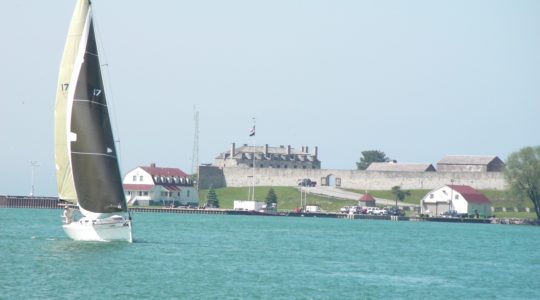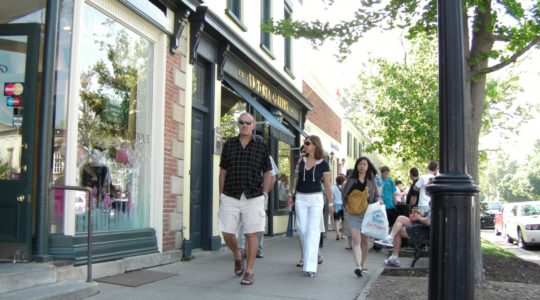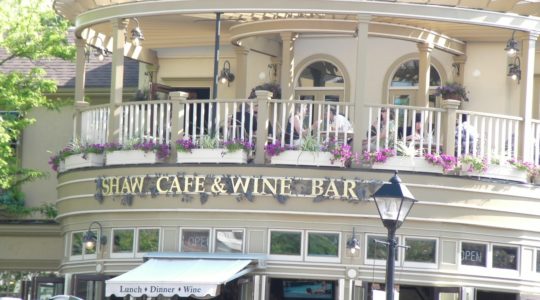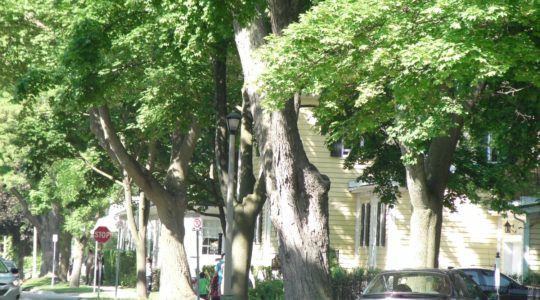 Remember that outdoor dining with your dog is generally not permitted in Ontario. But it's not a complete loss – there were several eateries where you could order take-away and hop over to one of the many shaded parks.
Amazon Affiliate Disclosure: GoPetFriendly.com LLC is a participant in the Amazon Services LLC Associates Program, an affiliate advertising program designed to provide a means for website owners to earn advertising fees by advertising and linking to amazon.com, audible.com, and any other website that may be affiliated with Amazon Service LLC Associates Program. As an Amazon Associate, the owner of this site earns a commission from qualifying purchases.
(Visited 9,679 times, 1 visits today)