Visiting dog friendly beaches in California with our pooch Babu is one of our favorite activities. We hope this article helps you get out and have a great time with your canine companion!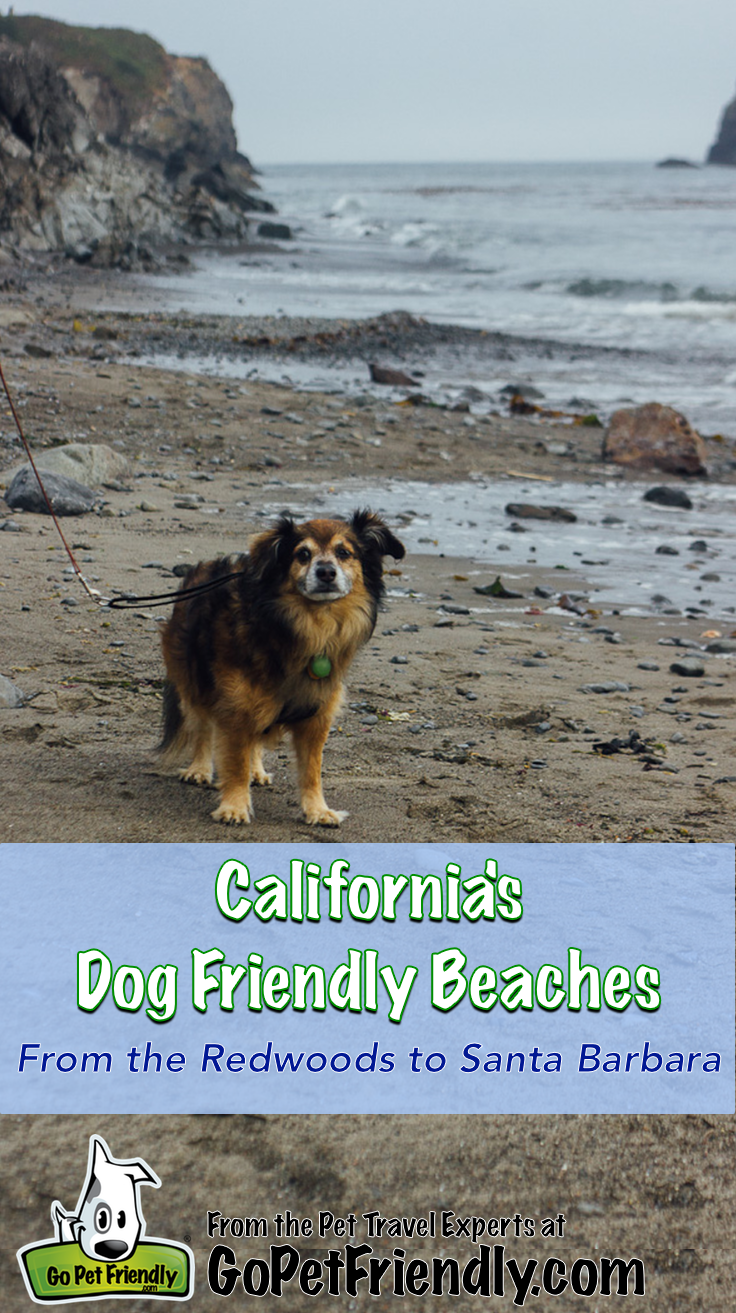 Dog Friendly Beaches in California
1. Mendocino County
Mendocino county, just 3 1/2 hours north of San Francisco, is not only the home to California's giant redwoods, but it's also extremely dog friendly! Pups on leashes are welcome to stroll beautiful Glass Beach in Fort Bragg, named after the shiny glassy marbles scattered everywhere, and the lovely beach at Van Damme State Park. But Noyo Beach is the best because here off-leash play is allowed!
There is no question that Glass and Noyo beaches are beautiful. And Van Damme State Park and Beach, though relatively smaller, offers a nice sandy stretch with amazing sunsets. But for pups that like to play, it's Noyo Beach all the way. Of course, sometimes you just want to lay with your belly on the warm sand.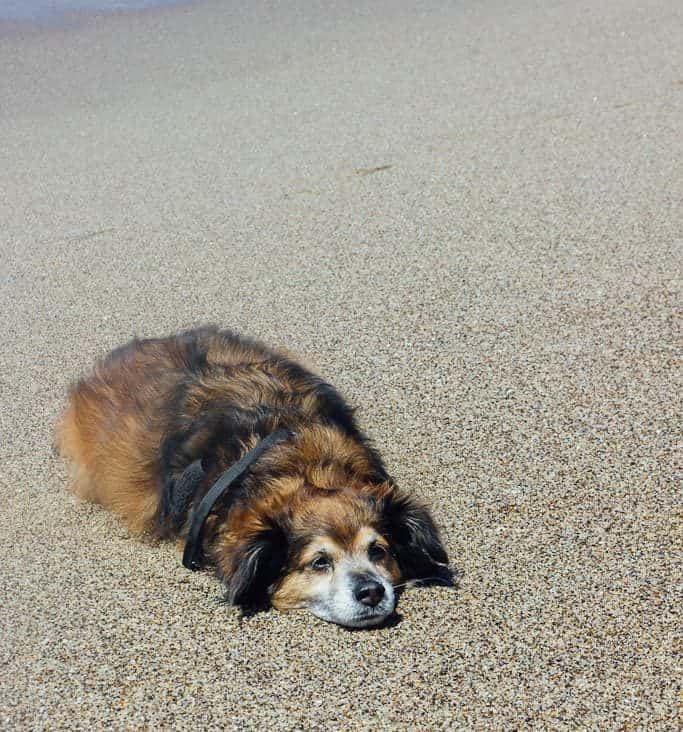 2. Point Reyes National Seashore
Due to nature and wildlife conservation efforts along this shoreline, most of Pt. Reyes is inaccessible to dogs (who are considered natural predators). However, there are a handful of beaches your dog can explore.
Kehoe Beach and the short trail leading to it are exceptions, and dogs on-leash are welcome. It's an easy hike down the trail to this quiet beach, where beautiful reflections seem to float in the still water. Pack a picnic, because the golden sunset here will dazzle you and your pup!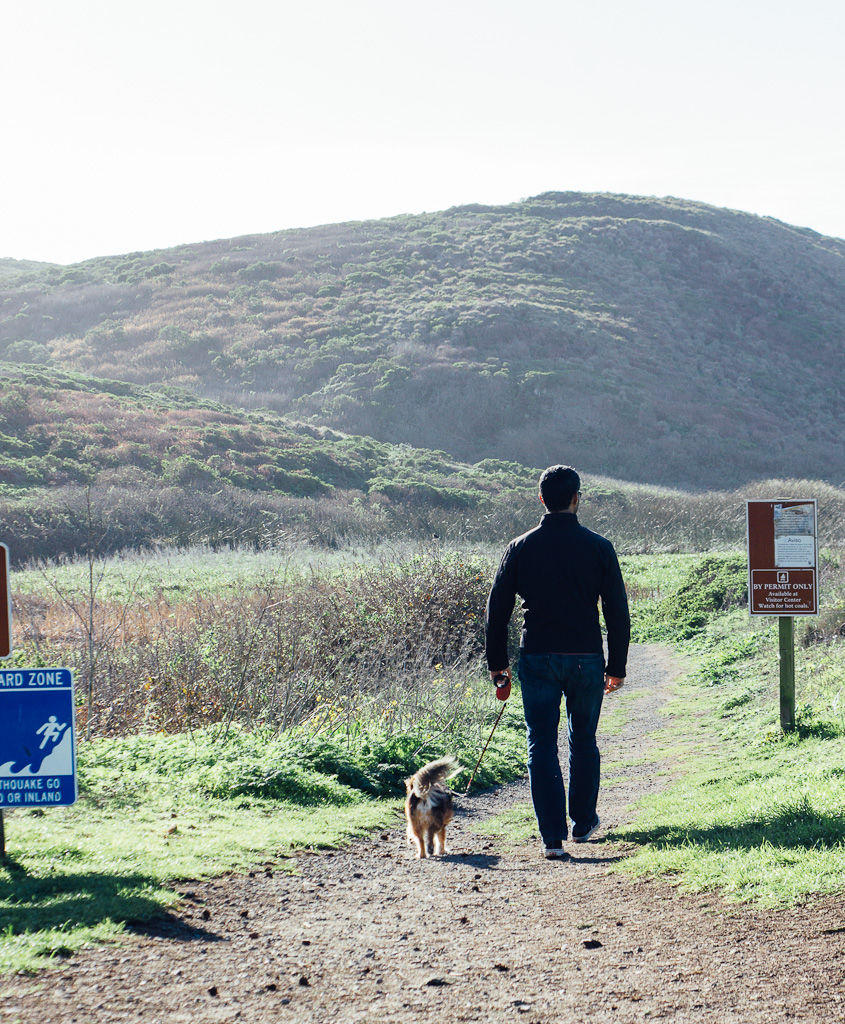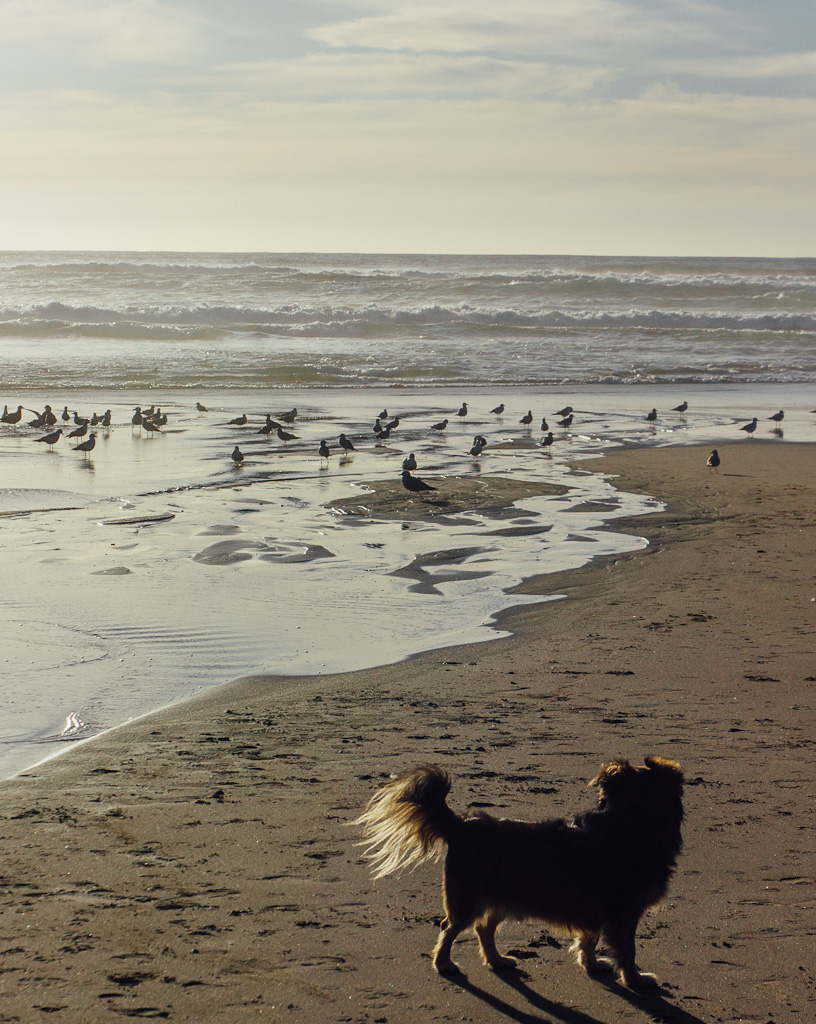 3. Sausalito
This tiny artistic town, just north of the Golden Gate Bridge, is very dog friendly. The rental houseboats in the marina even welcome dogs!
Here you'll find Rodeo Beach, where dogs are allowed to play off-leash. This beach is famous for the semi-precious stones, such as jade and tourmaline, that are often found when sifting the sand.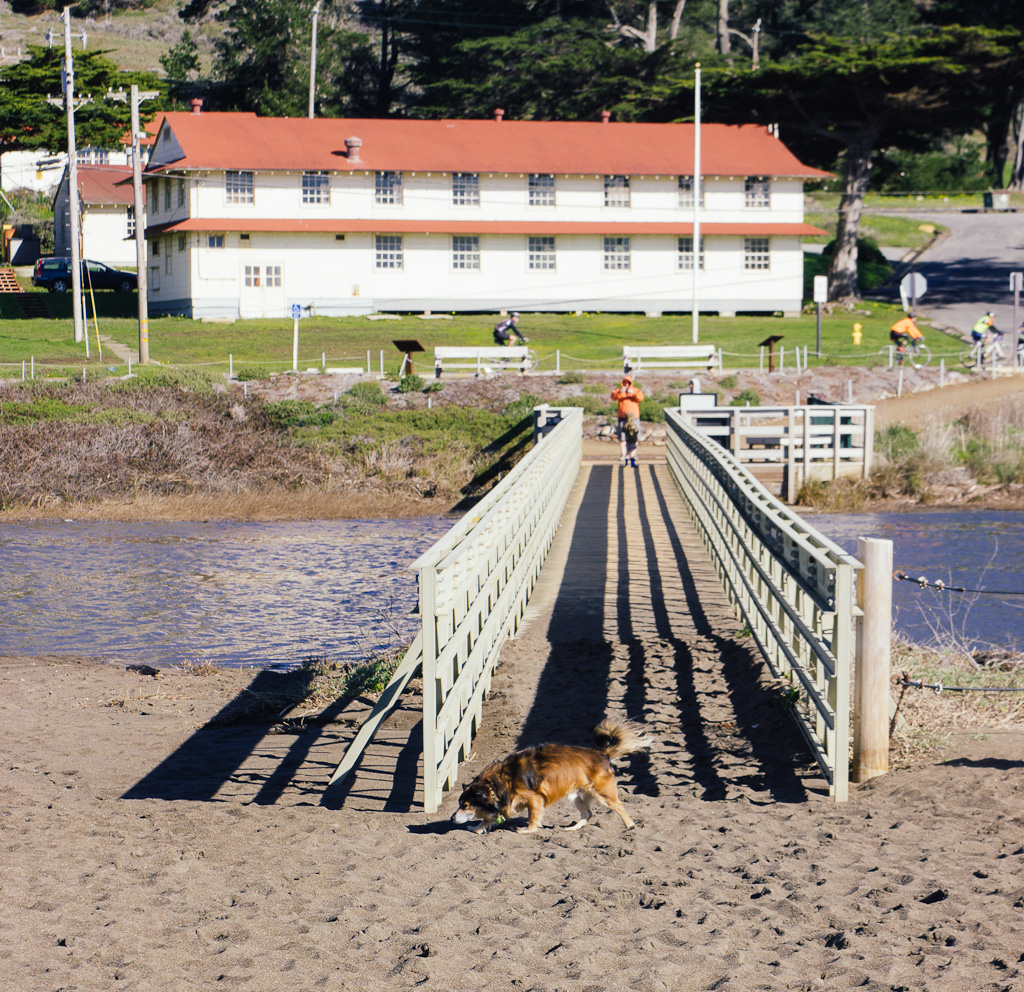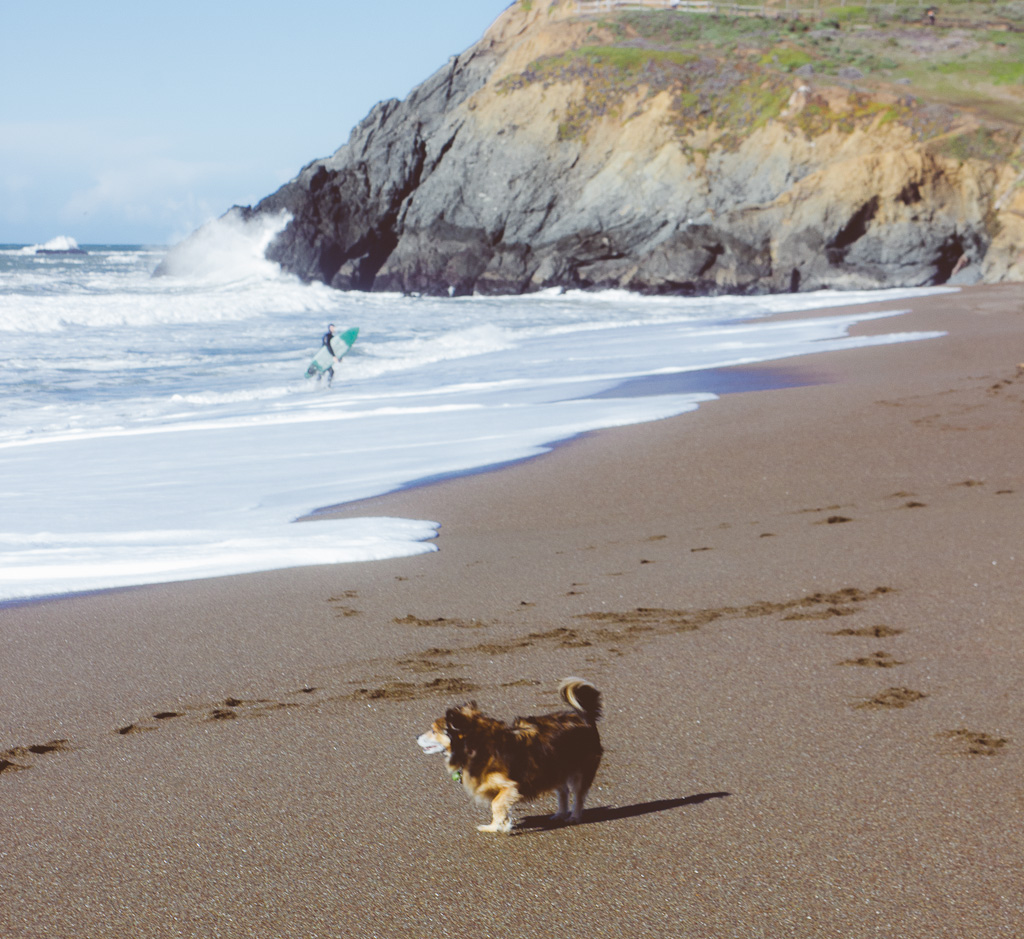 4. Santa Cruz
If you only have time to visit one spot in Santa Cruz with your pup, don't miss Greyhound Rock Beach! This hidden gem is secluded, never crowded, and welcomes dogs.
When we got to the beach (moderate hiking involved) we were delighted to find the waves crashing against the pristine white shore with only one other human and his dog in sight. I highly recommend this beach to all pet parents who want to get away from the chaos of the Santa Cruz boardwalk.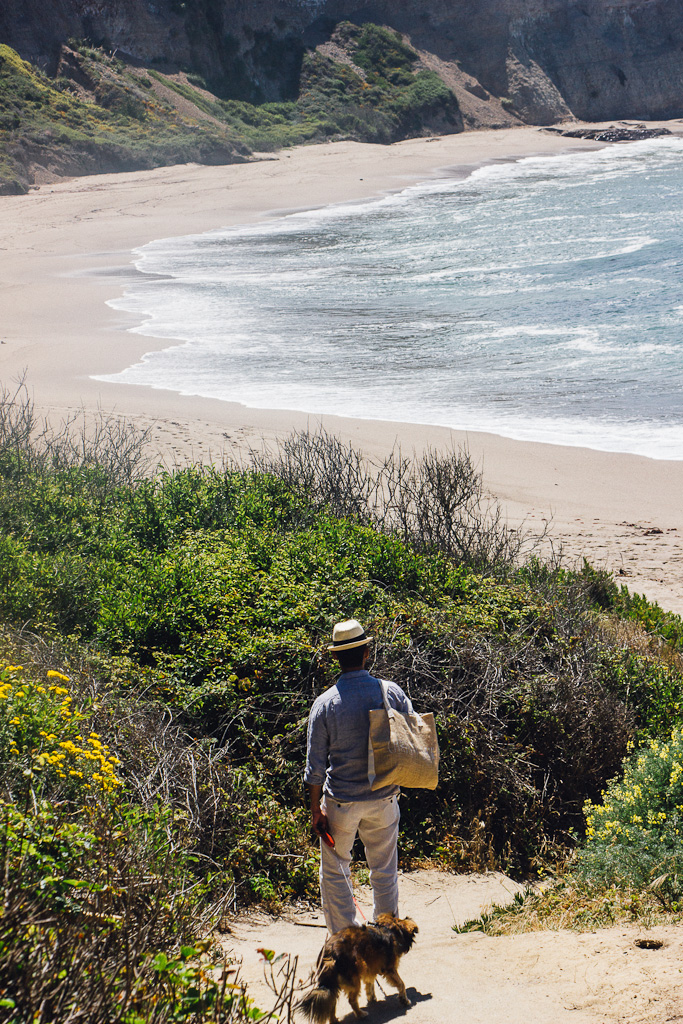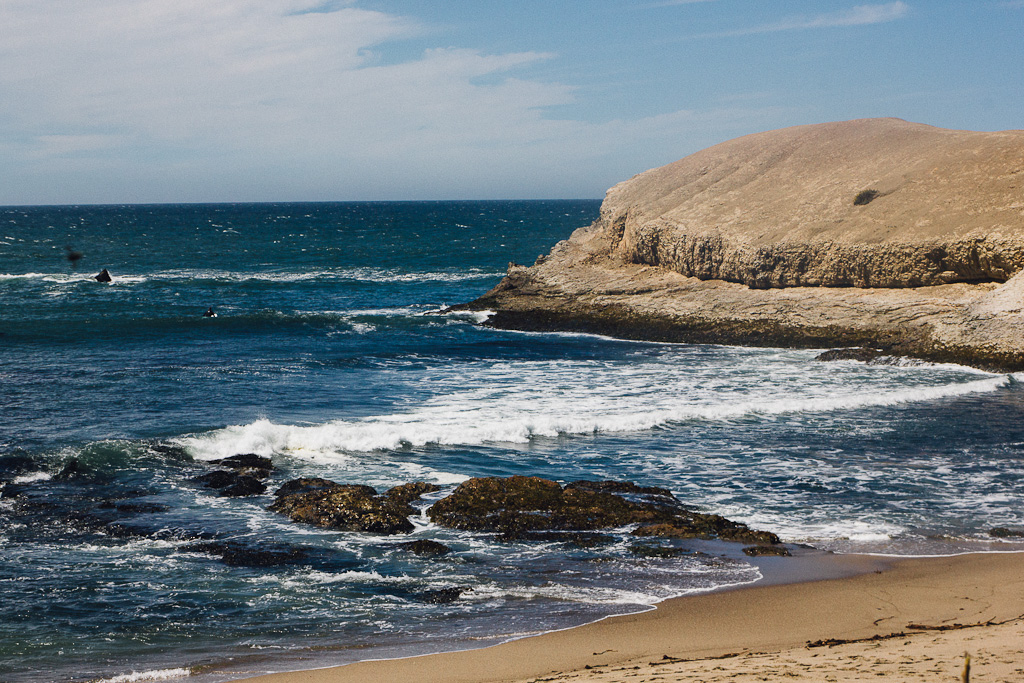 5. Carmel and Monterey
The town of Carmel is SUPER dog friendly, so it's no surprise that it has one of the best off-leash beaches on the coast. Additionally, fireworks are forbidden here, so it's a great place to escape with your sensitive pet on July 4th. The beach is is popular, so you need to arrive early to snag a good spot on the sand.
Dogs are also allowed at Monterey State Beach and at Asilomar Beach just down the road in Pacific Grove.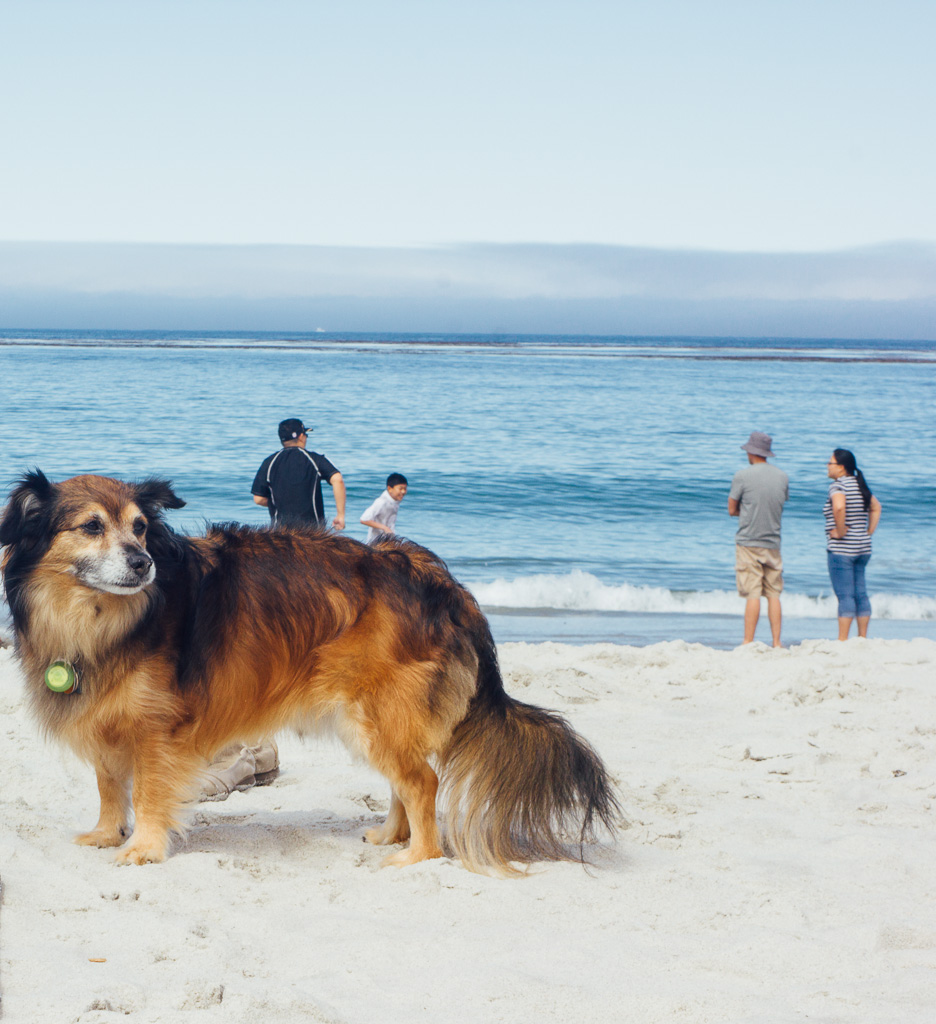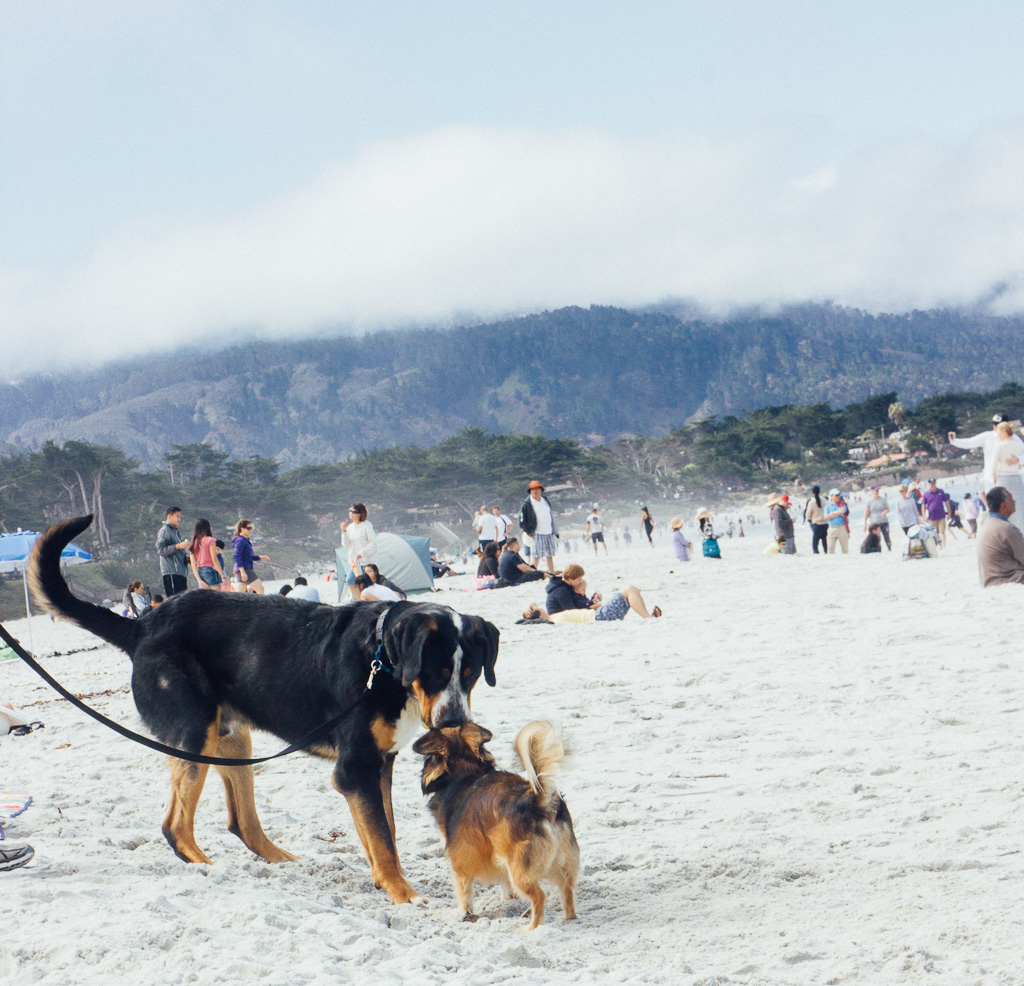 Garrapata State Park
Between Carmel and Big Sur, you'll find another beach at Garrapata State Park where dogs are welcome on leash. This one has a wonderful trail covered with wild flowers in summer, so time your visit accordingly.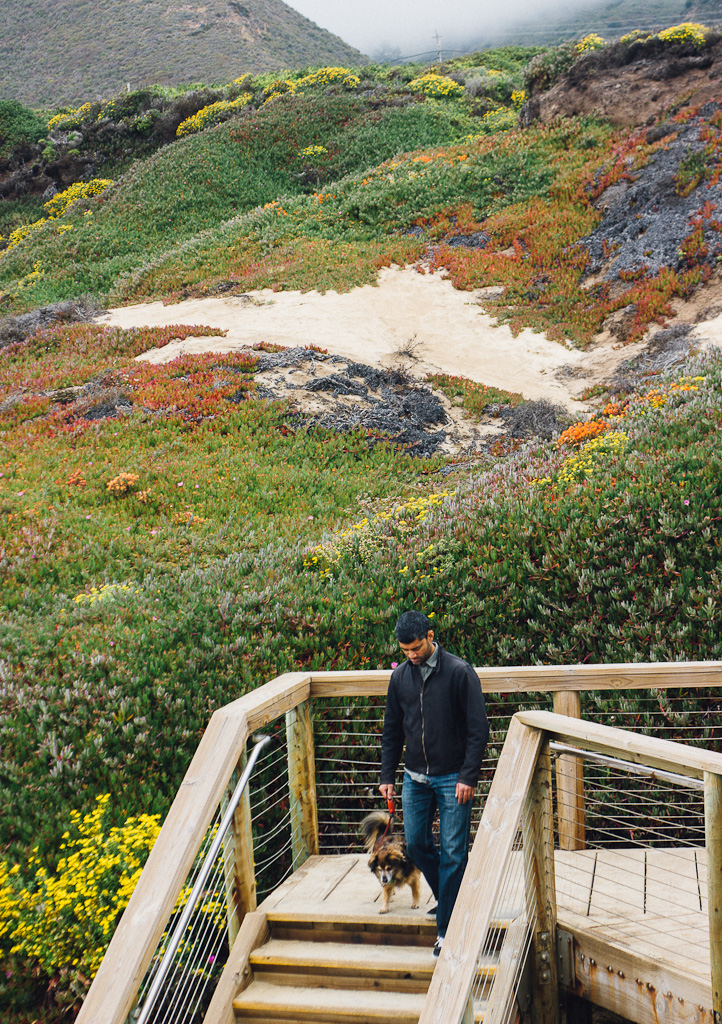 6. San Luis Obispo
San Luis Obispo, the heart of California's central valley, has several beaches — but many are not accessible to dogs. However, we don't give up easily! After a bit of sniffing around, we learned that San Simeon pier and cove, adjacent to the William Hearst Beach, welcomes dogs on leash!
The pier/boardwalk jutting out to the sea is off-limits, but you can still enjoy another spectacular California sunset down on the sand.
Dogs are also welcome at Pismo Beach – dogs must be on leash. At Avila Beach dogs must be on leash before 10am and after 5pm. And at Olde Orchard Beach dogs can be off-leash all day, every day!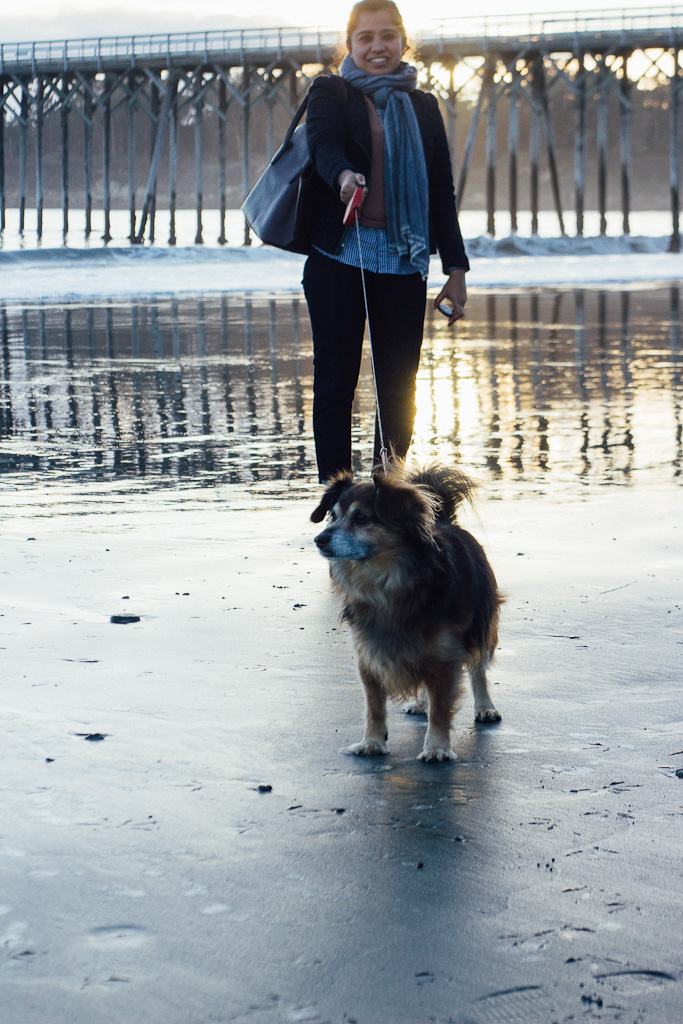 7. Santa Barbara
Santa Barbara was the destination of our very first road trip with Babu. And it remains a favorite with several dog friendly beaches to visit.
Arroyo Burro Beach County Park and Rincon Beach Park are two such sandy havens were dogs are allowed off-leash. It was such fun to see Babu tearing down the sand and playing with other furry friends.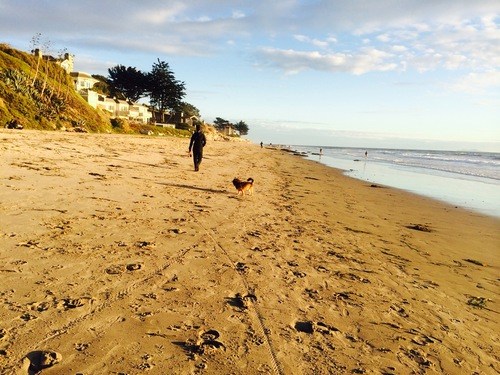 I hope this article inspires you to visit more of the beautiful dog friendly beaches in California with your furry travel companion!
About the Author: Paroma Chakravarty is a scientist by day, and blogger by night. She lives in the beautiful city of San Francisco with her husband and their 12-year-old Tibetan spaniel mix, Babu. She records their adventures, plus dining experiences and her travel travails, on her blog, yrofthemonkey.com, and on Facebook, Instagram, and Pinterest. All photos in this post belong to Paroma.
Amazon Affiliate Disclosure: GoPetFriendly.com LLC is a participant in the Amazon Services LLC Associates Program, an affiliate advertising program designed to provide a means for website owners to earn advertising fees by advertising and linking to amazon.com, audible.com, and any other website that may be affiliated with Amazon Service LLC Associates Program. As an Amazon Associate, the owner of this site earns a commission from qualifying purchases.
(Visited 7,007 times, 1 visits today)