Is the open road calling you? Maybe it's time to take a pet friendly road trip!
You might think it's too hard. There's work. Responsibilities. How can you get away for an epic road trip with your pets?
Here's how …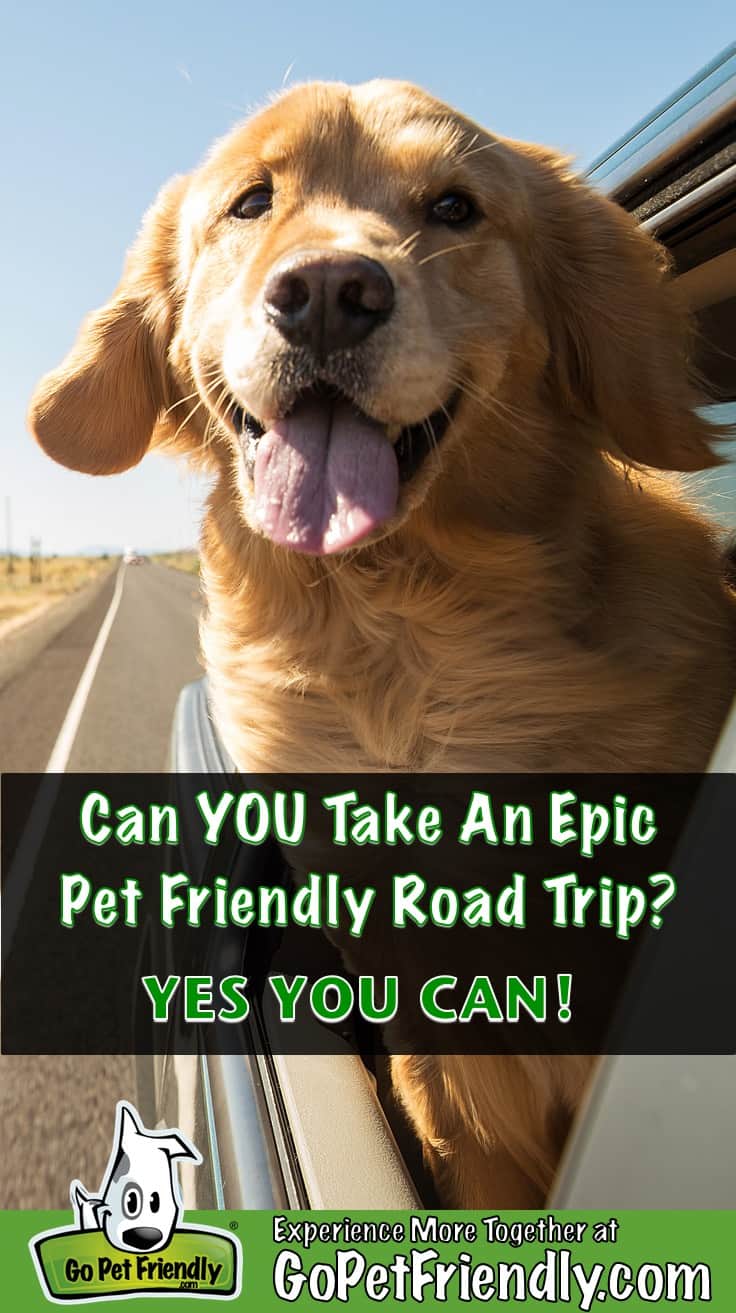 Planning Your Pet Friendly Road Trip
Would you believe me if I told you the planning is the best part of a road trip? Really!
Scientific studies show that anticipating a trip brings more happiness than even going on the trip. So planning your epic road trip with your pet will be loads of fun.
To get started, ask yourself these questions:
Where Do You Want To Go?
Browse the destination guides on GoPetFriendly.com for hundreds of awesome ideas. Do you want to explore a region? Visit specific types of sites? Are you interested in a theme?
I love baseball. Someday I'd like to visit all the ballparks that have pet-friendly games.
Or take your inspiration from Leah Erb. She circumnavigated the continental United States in her RV, Betty, with her dogs, Zack and Zoe.
Or follow in the paw prints of the GoPetFriendly.com team and take the Ultimate Pet Friendly American Road Trip to the most pet friendly attraction in each state!
But don't finalize your destination yet. Because you still need to decide how much time you have for your pet friendly road trip.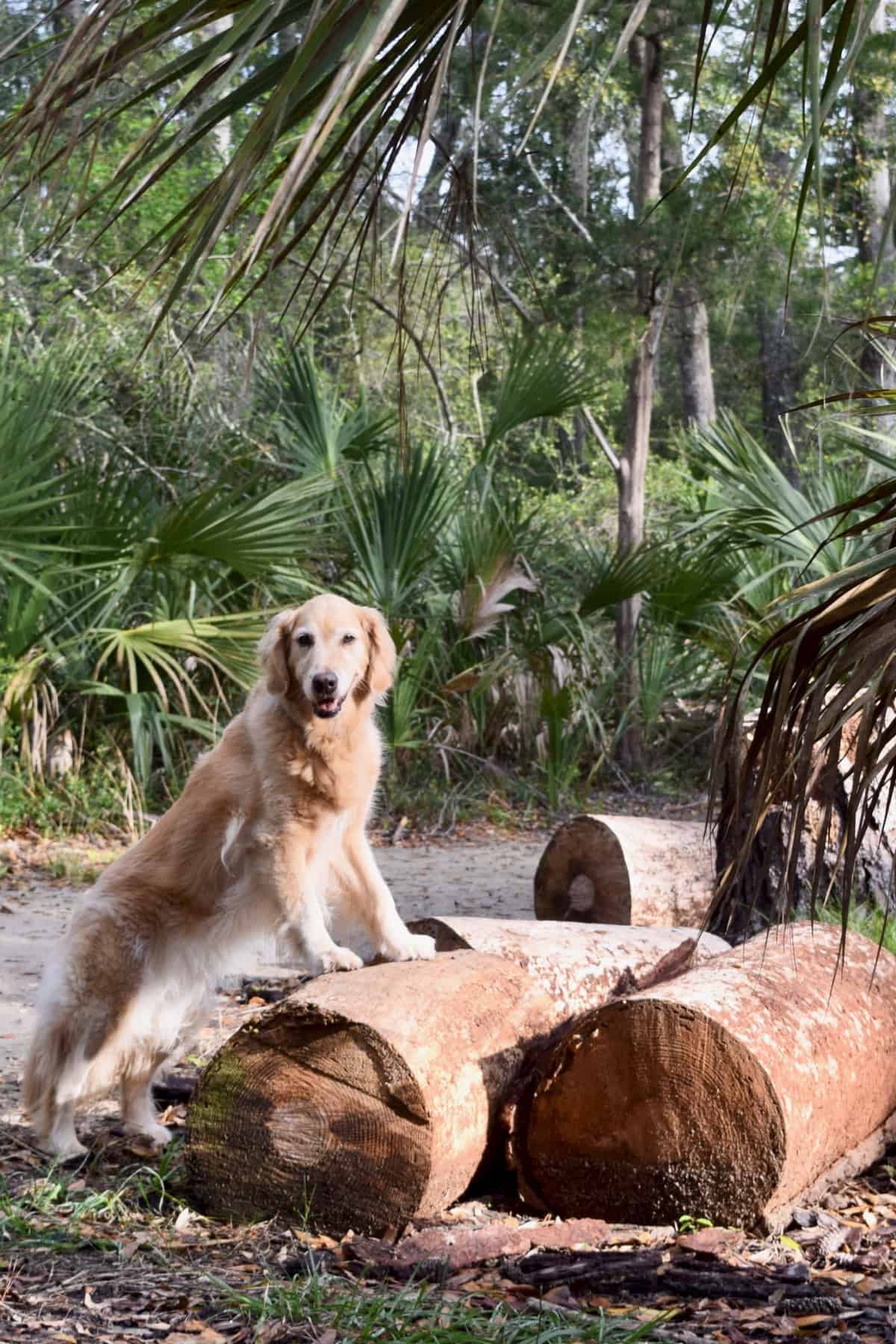 How Long Can You Travel?
For most of us, how long we can travel is influenced by another factor: how much money we have.
If you have a solid savings account, you may be able to take vacation time, a leave of absence, or sabbatical from your job. When your trip is done, you can return to your regular work.
Or are you a risk-taker? Maybe you'd prefer to sell your stuff, quit your job, and travel using your assets. Then, when you're done traveling, get a new job. If you broke into a sweat reading this idea, it's probably not the right plan for you.
Perhaps there's a middle ground that would suit you. More people are embracing the nomad life by working while traveling. If you have skills that you can practice remotely, you can support yourself while traveling with your pet. Graphic design, website building, transcription, and other computer-based tasks lend themselves well to travel.
Once you figure out the money, you'll also have to think about your comfort level with traveling.
It's exhausting to drive long distances, visit strange places, and to leave your comfort zone. So be realistic about how many miles and how long you wish to travel.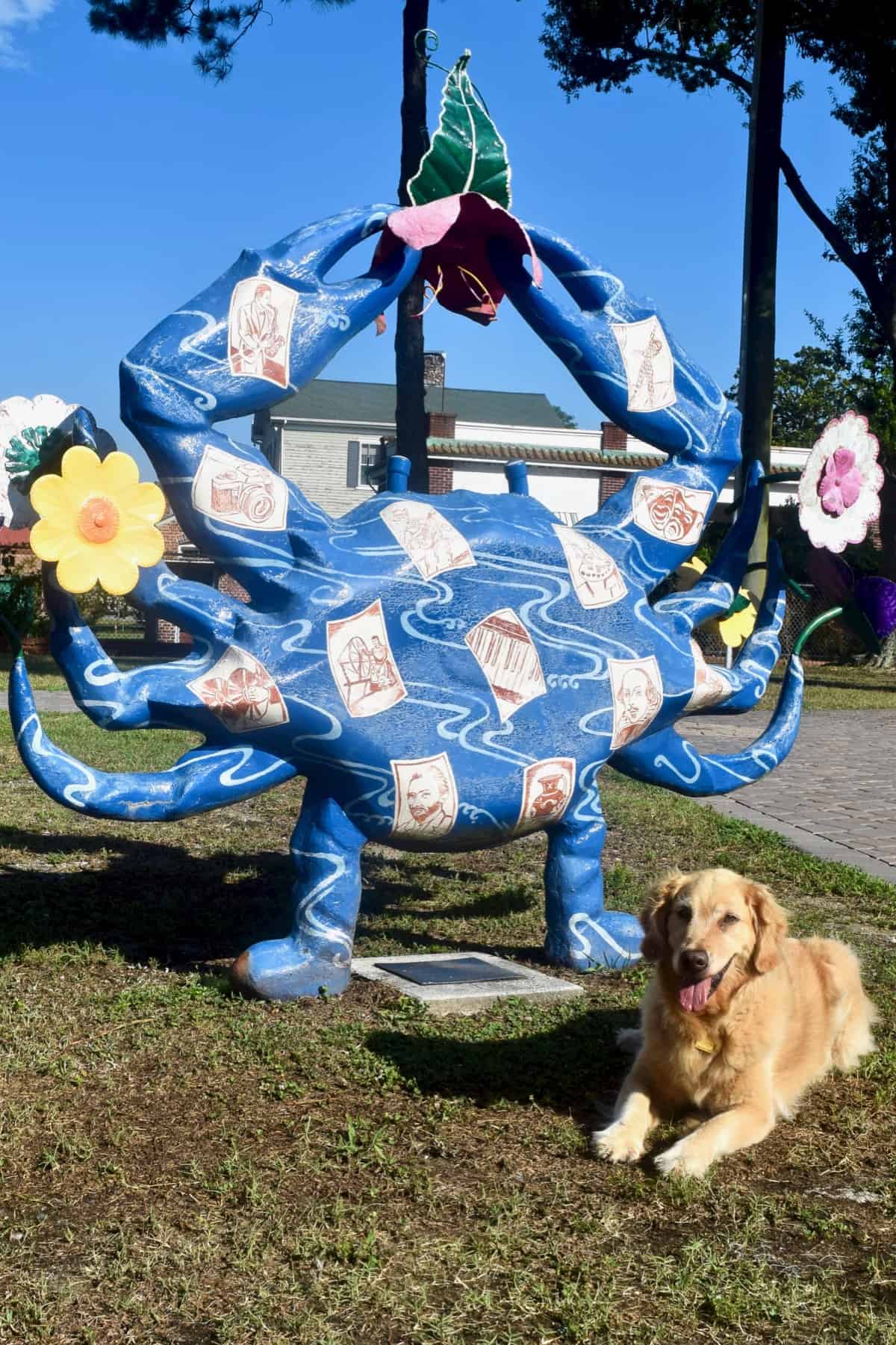 Are You Comfortable Traveling Without Another Human?
How do you feel about traveling with only your pet and no other human companion? If the notion scares you, should you fight through your fear? Or find a person to join you on your trip?
Do you want to stick with locales where you can get help easily if you need it? Or are you self-sufficient and willing to head out to visit more remote places?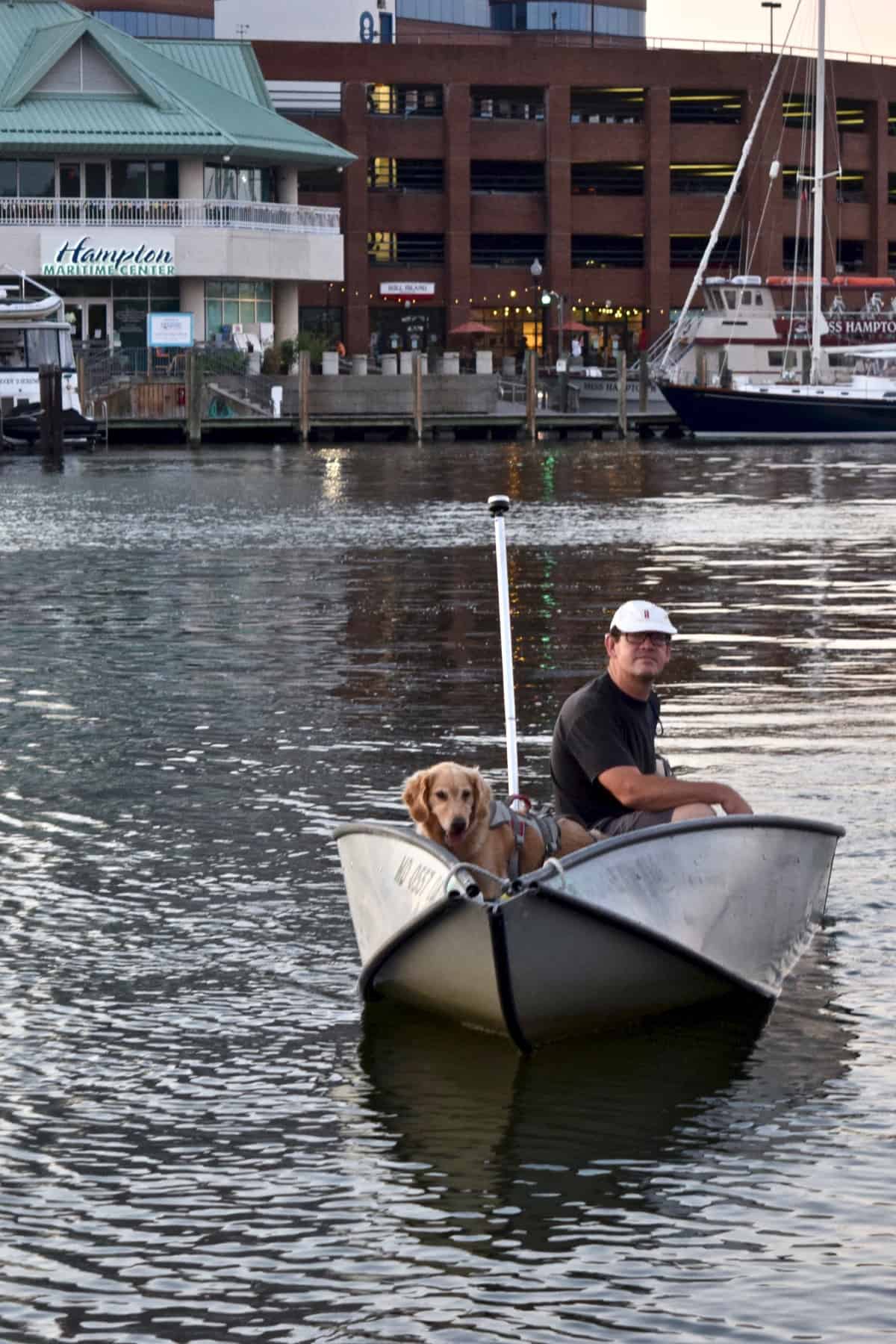 Would you prefer to stay in pet-friendly motels or campgrounds? Or are you willing to boondock (camping where you rely solely on your own water and energy)? 
You want to stretch yourself. Because that's one of the best parts of travel. But you don't want to be miserable.
And you certainly don't want your pet to be unhappy either!
What Can Your Pet Handle?
Do you dream of driving across the country with your cat who has only ever traveled to the vet? How do you think your pup who's afraid of strangers would feel at a summer festival?
To help your pet enjoy an epic road trip with you, think of what they really love. And be realistic. I guarantee you'll have more fun if you plan a trip for both of you.
READ MORE ⇒  Tips for Road Tripping with Cats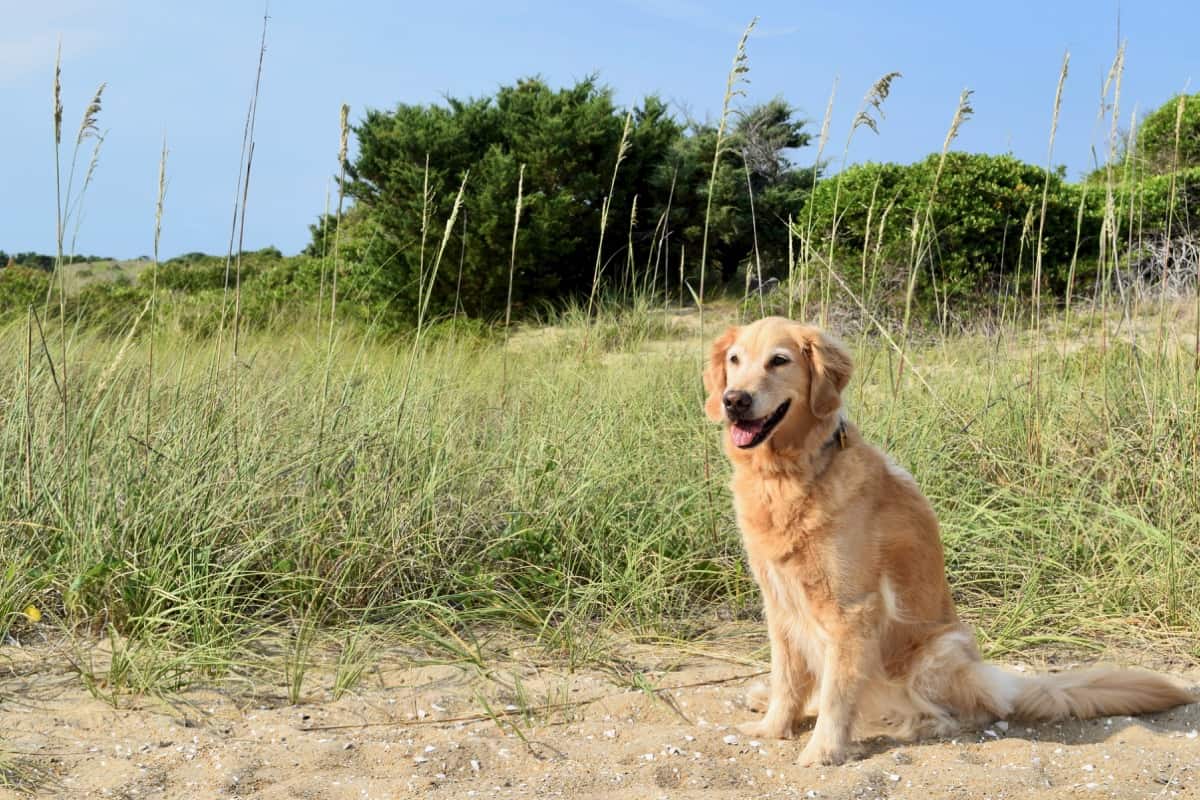 Frankly, I'd love to sail to the Mediterranean. But Honey would not be happy crossing the Atlantic Ocean for weeks at a time. We've created a travel plan that everyone can live with. And it's still fun exploring the coastal United States.
Besides knowing what your pet can handle before you leave, you can also create a plan to help them enjoy your road trip more.
Make sure you've taught your dog helpful cues that will keep him safe. Spend time getting your cat comfortable with a leash and harness, backpack, or stroller. And, of course, ask your vet's advice for addressing motion sickness or coping with common threats in the places you'll be visiting, whether ticks or scorpions.
Finally, what mode of transportation is best for you?
How Do You Want To Travel?
There are many ways to take a road trip — bicycling, driving your own car and camping, renting a camper van. Even buying your own RV! (Some people buy one long enough to complete their trip and sell it upon their return.)
Which one you choose will depend on what you can afford. And what you and your pet would most enjoy.
Having your own vehicle with climate control will give you the most flexibility. Plan to bring your pet with you everywhere you go. But if you can't, a climate-controlled vehicle with a system for monitoring the temperature will keep your pet happy and safe.
Once you've made some basic decisions, the only thing left is to set out on your road trip. And what a trip it will be!
READ MORE ⇒ Renting a Camper Van With Pets
Benefits of a Road Trip With Pets
You'll have a great time on your epic road trip–seeing new places, deepening the bond with your pet, enriching their life.
Your pet will also bring many things to you too. 
We explore remote beaches, nature preserves, and parks—all because we need to take Honey off the boat for exercise. Where will your pet take you?
And pets notice interesting things you may have missed! I can't tell you how many times Honey has alerted us to dolphins swimming off our bow before we've noticed them. 
A road trip brings new sights, smells, and experiences—to everyone, both pet and person.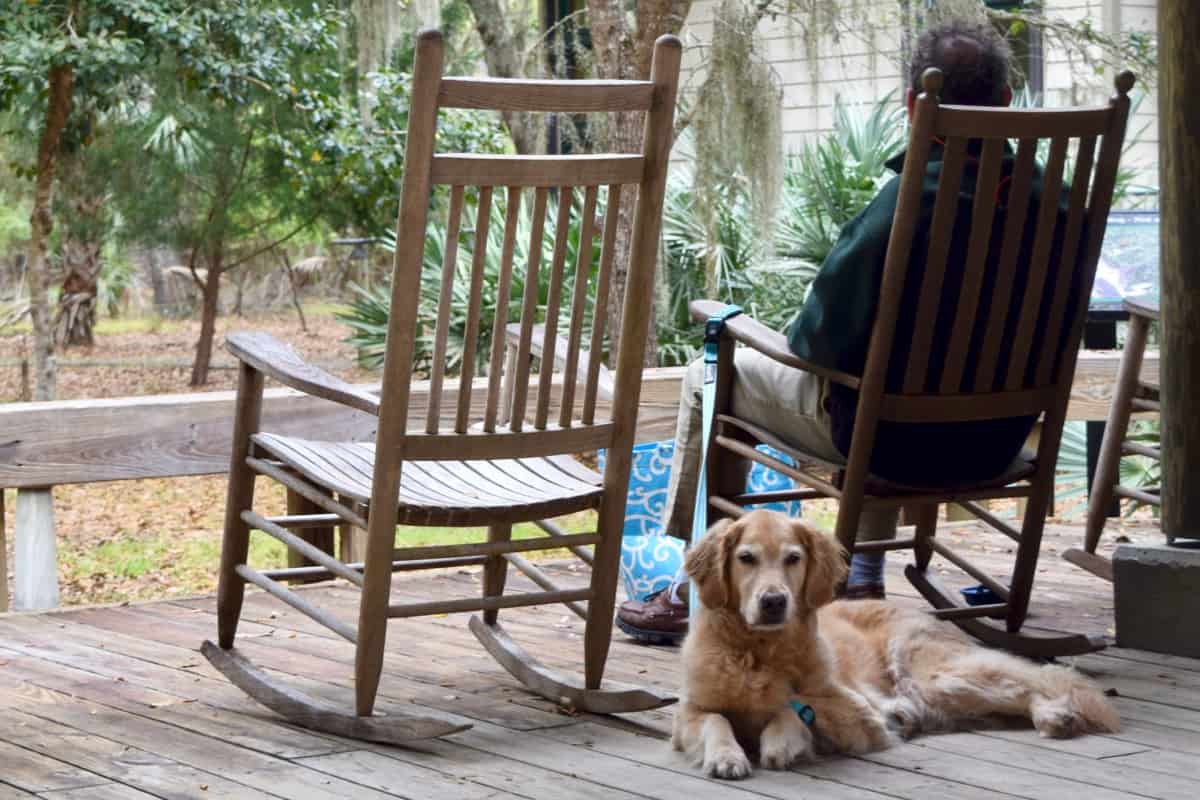 Are you convinced? Will you be taking a road trip with your dog? Or hitting the trail with your adventure cat? I hope so. You'll never forget the experience.
Amazon Affiliate Disclosure: GoPetFriendly.com LLC is a participant in the Amazon Services LLC Associates Program, an affiliate advertising program designed to provide a means for website owners to earn advertising fees by advertising and linking to amazon.com, audible.com, and any other website that may be affiliated with Amazon Service LLC Associates Program. As an Amazon Associate, the owner of this site earns a commission from qualifying purchases.
(Visited 2,049 times, 1 visits today)