This morning we're pulling up roots and getting the Winnebago rolling again for the 2012 travel season. Our time in Austin was better than we could have imagined and we're already looking forward to coming back, but spring is arriving and our feet are getting itchy. There is so much out there to see and do – and we're getting started with a trip to the beach. For the next week or so, we'll be on Mustang Island, just off the coast of Corpus Christi and north of Padre Island National Seashore. 
In the meantime, we're excited to have Tony Lee guest posting today about his pet friendly city – Los Angeles! Our visit to LA last summer was plagued by a mechanical breakdown. Thanks to Tony, we now know what we missed.
Dog Friendly Fun In LA
So you want to visit Los Angeles, but worried that bring your dog can severely limit what you can do?
Think again!
Los Angeles is actually one of the pet-friendliest cities in the entire United States. Let's take a look at fun things to try out with your four-legged-friend in the City of Angels.
First of all, let me introduce myself. My name is Tony and I've lived in LA for quite a while now. When I first moved here, I was surprised how many people were walking their little pooches in the city! I slowly came to realize that the year-round great weather, dozens of dog parks, beautiful beaches, and hilly neighborhoods are perfect for our furry pals.
Pet Friendly Hotels
Of course, if you're visiting, you're going to need a place to stay. There are a plethora of pet friendly hotels in Los Angeles! Not only do these hotels welcome dogs, they actually provide amenities, like treats, grooming services, dog beds and pet-sitting services.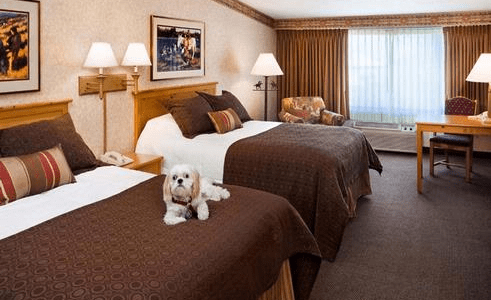 Here are a few of the hotels you'll have to choose from:
Santa Monica – Fairmount Miramar or Le Merigot
Marina Del Rey – Ritz Carlton
Downtown – The Standard Hotel or The Westin Bonaventure Hotel
San Fernando Valley – Sheraton Universal
West LA – Beverly Hills Hotel
No matter where you decide to stay, be sure to call ahead of time and inquire about their exact pet policies.
Dog Parks and Trails
LA's amazing weather will no doubt lure you and your pooch outdoors. Fortunately, there are many dog parks as well as miles of nature trails for you guys to enjoy:
Studio City (North Hollywood) – Laurel Canyon Dog Park is one of the best dog parks in the area. You're allowed to let your little buddy run around without a leash in the morning and evening hours. There is a separate playing area for large and small dogs, as well as a refreshing pool area to cool off on a hot day.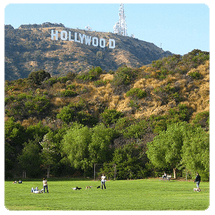 Lake Hollywood Park – This dog part is quite spacious, giving your dogs a chance to bark, sniff and chase freely while you get to enjoy the beautiful scenery (including the Hollywood sign).
Runyon Canon – Runyon a popular hiking trail that dogs love. It's funny to see little dogs excitedly running up the trails without breaking a sweat, while their owners following 50 feet behind, panting. Celebrities also love hiking Runyon, so there's always a chance you run into them and their pooch!
Goin' To the Beach
While many beaches in the area don't allow dogs, there are a few that do. Malibu's beautiful Leo Carillo State Beach welcomes dogs, as long as they're on leashes and in one of the less busy areas. The other pet-friendly beach is Long Beach, with their off-leash dog zone. You can also rent electric, pedal, sail, power boats or kayaks at the pet friendly Long Beach Boat Rentals!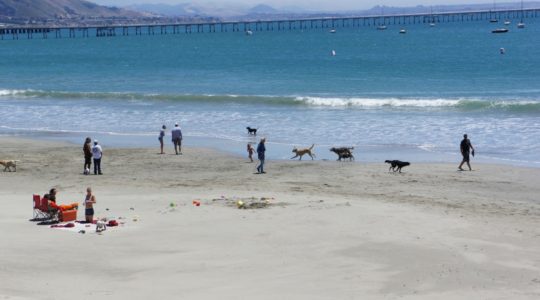 About the author: Tony Lee is a pet behavior specialist in located Los Angeles, California. He has a 6 year old westie named Tyrell and just adopted a tabby named Boo-Boo. Currently, he is working with cat owners to help them fix their cat behavior problems.
Amazon Affiliate Disclosure: GoPetFriendly.com LLC is a participant in the Amazon Services LLC Associates Program, an affiliate advertising program designed to provide a means for website owners to earn advertising fees by advertising and linking to amazon.com, audible.com, and any other website that may be affiliated with Amazon Service LLC Associates Program. As an Amazon Associate, the owner of this site earns a commission from qualifying purchases.
(Visited 3,024 times, 1 visits today)