It all started on Twitter. One day I got a tweet from @K9cusine asking if we were going to be traveling through northern Michigan. If so, we were welcome to visit the Holloway family at their summer hideout in Charlevoix. Well, when you don't have a plan you can travel anywhere you want. So a few weeks later, we rolled into Charlevoix. We went from never hearing of the place to not wanting to leave this incredible, dog friendly town.
Sniffing Around
Charlevoix is situated on the upper east shore of Lake Michigan. Ernest Hemingway spent his boyhood summers in the area, setting many of his Nick Adams Stories on or near Lake Charlevoix. The town bills itself as "Charlevoix the Beautiful" in its promotional literature and on municipal signs around the city. This moniker is helped along just before each Memorial Day weekend when hundreds of residents gather to plant tens of thousand of petunias along the five miles of road that span the town's northern to southern entrances.
What We Did
Charlevoix is the archetypal lake shore town … a marina, beaches, fudge and coffee shops, restaurants, beautiful homes. And all ready for you and your dog to see on your own "beach time." This is what Anthony had to say about the town in his blog post about our visit:
"Pet-friendliness" was certainly one of the key factors, which attracted us to Charlevoix in choosing our family's vacation destination. I'd never visited a community where so many people were out with their dogs – dogs downtown, dogs in restaurants, dogs at the beach, dogs on the boats, – well behaved dogs everywhere.
Here's some of our pics. Tell me you can't see yourself here with your dog?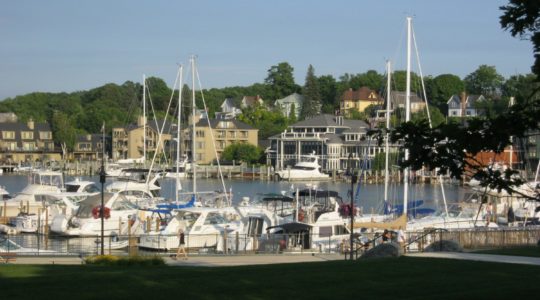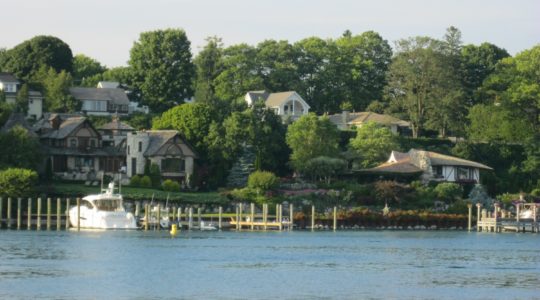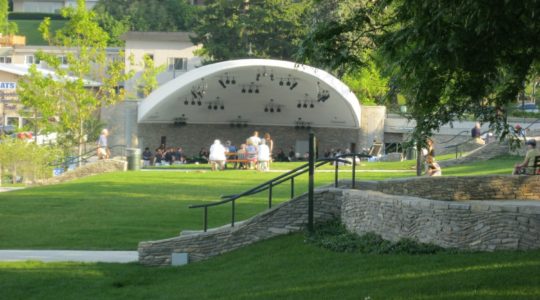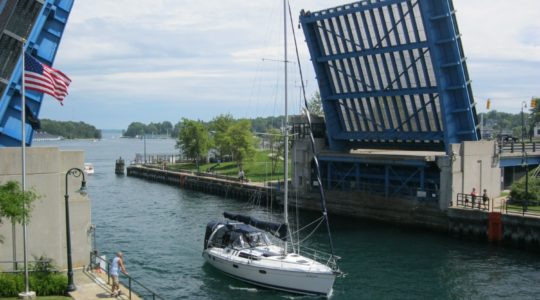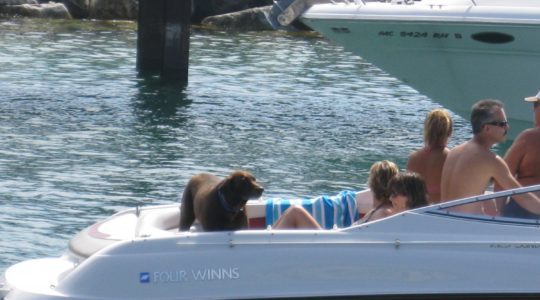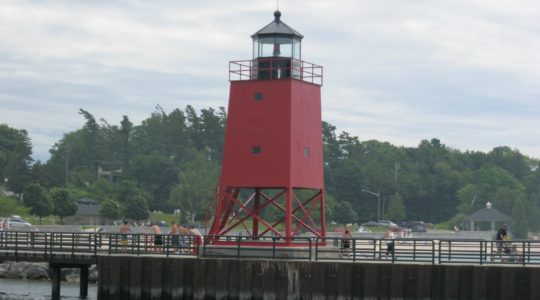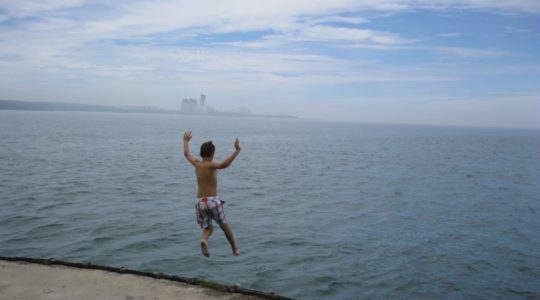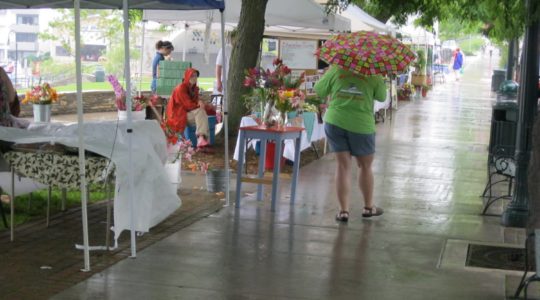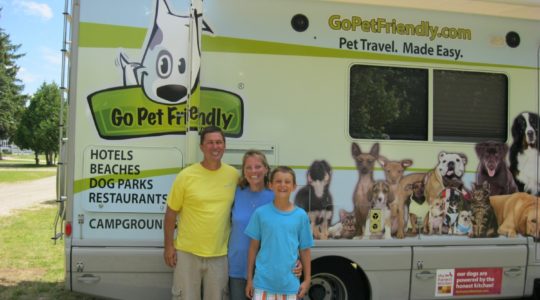 One of the highlights of our stay were visits to dog friendly Dunes Beach at the end of Mt. McSauba Road. While Ty believes water is only for drinking, Buster loves playing along the shoreline.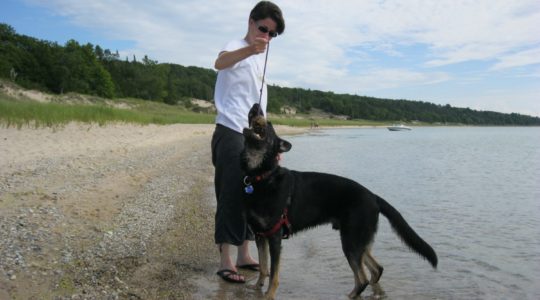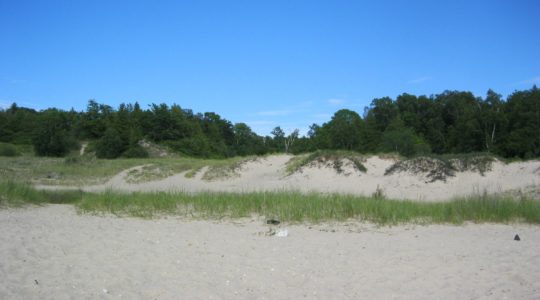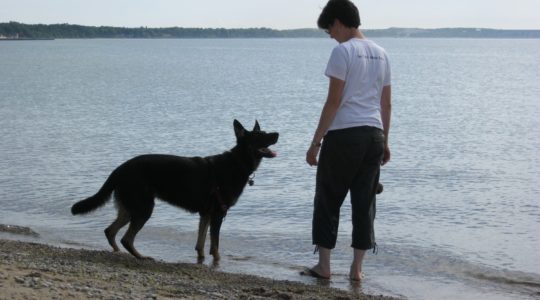 Where We Stayed
We camped at Uhrick's RV Park right on Route 31. The facilities were spartan, though we hardly noticed because we spent most of our time happily pawing around town.
Next Time
If we're ever within a few hundred miles of Charlevoix, we will certainly visit again. One event that we would really like to catch is the Venetian Festival, which took place after we departed.  Activities include a battle of the bands, a street and boat parade, fireworks, and much more. And it's all free.
Say It Ain't So
Not for Ty and Buster's eyes ..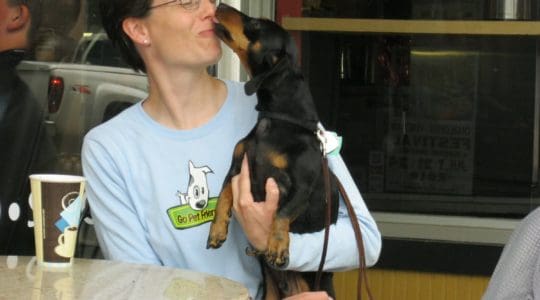 Planning a pet friendly trip of your own? We'll make it easy:
Pet Friendly Hotels | Pet Friendly Destinations | Pet Friendly Activities
Amazon Affiliate Disclosure: GoPetFriendly.com LLC is a participant in the Amazon Services LLC Associates Program, an affiliate advertising program designed to provide a means for website owners to earn advertising fees by advertising and linking to amazon.com, audible.com, and any other website that may be affiliated with Amazon Service LLC Associates Program. As an Amazon Associate, the owner of this site earns a commission from qualifying purchases.
(Visited 3,346 times, 1 visits today)