Exploring America's wilder places means leaving cell coverage behind. But what if your dog got lost on one of those trips? Her tags probably have your cell phone number on them. But your phone would be with you while you're out searching for her! If someone else found her, how would you get the call allowing you reunite? Be prepared with a plan to find your lost dog in a cell phone dead zone.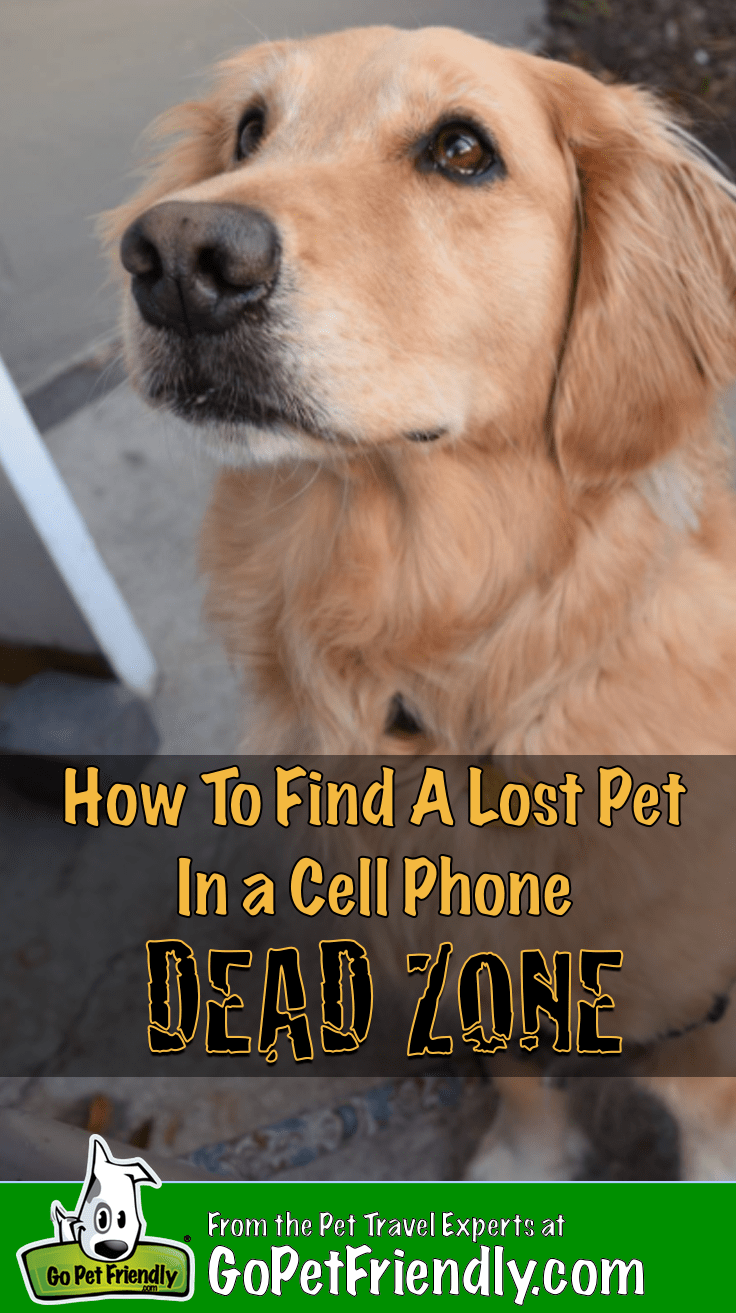 When we started cruising the eastern United States on our sailboat, my biggest shock was discovering cell phone dead zones. Many parts of coastal North Carolina and even parts of the Chesapeake Bay — not far from Washington, DC — have spotty or no cell service on any network.
Normally, I wouldn't mind being disconnected. But what if we lost our dog, Honey, in one of those areas? How would we get her back?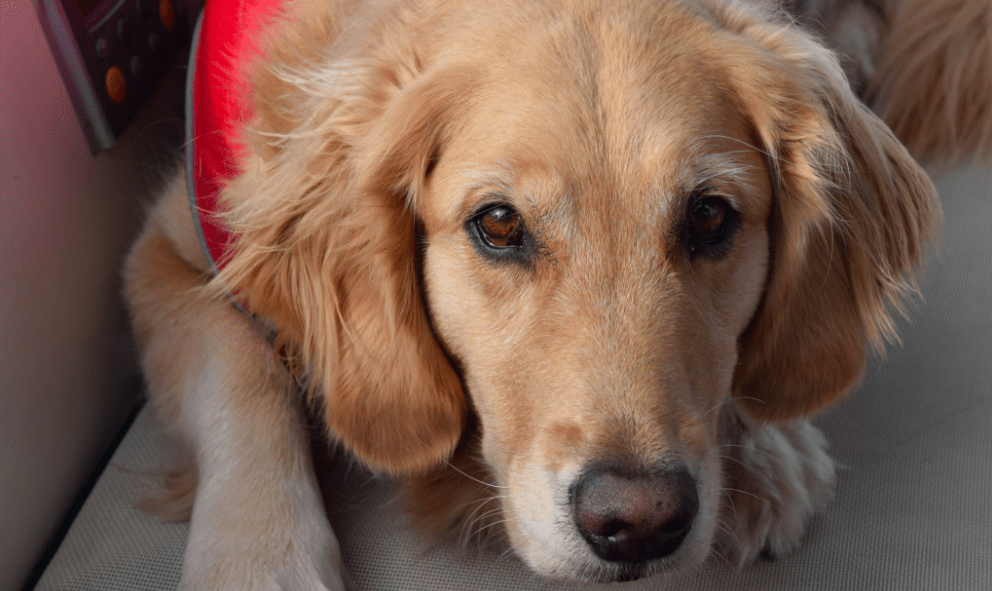 How To Keep Your Dog From Getting Lost On Vacation
Obviously, the best thing to do is to keep your pet from getting lost in the first place. Here are a few simple steps you can take:
Fit them with a sturdy harness or collar they can't wriggle out of if they get excited or frightened.
Buckle them up in a safety harness or keep them in a secured carrier while in the car.
Use a travel crate to keep them safe when you can't supervise them.
And, if the worst happens and you still get separated despite your best efforts, be prepared to do everything to get them back!
Microchip your pet, so if they end up in a veterinarian's office or animal shelter the chip provider can contact you. And make sure your contact information is up to date.
Attach tags to your pet's collars with your current contact information.
What If Your Dog Got Lost In A Cell Phone Dead Zone?
Getting away from it all is part of the fun of traveling with pets. Perhaps you're planning to backpack in a remote area like the Monongahela National Forest in West Virginia. Or maybe boondocking near Lake Mead in Nevada is more your speed. You might even be thinking of snowshoeing in Acadia! One thing all these places have in common is lack of cell coverage. So, how do you get a lost dog back in a cell phone dead zone?
Have A Plan
We have an easy way for anyone who would find Honey to bring her home — even without cell phone coverage. And you can do it, too!
In addition to our names and phone number, Honey's collar tag has a website URL. Anyone who types it into their internet browser will be taken to a simple web page attached to my blog. When we move the boat, I go somewhere with internet coverage to update the page.
The page shows where we're anchored, or our location in a marina, and our current GPS coordinates. There's also a picture of our boat and one of us (with Honey) so the Good Samaritan can be sure they are returning Honey to her rightful owners.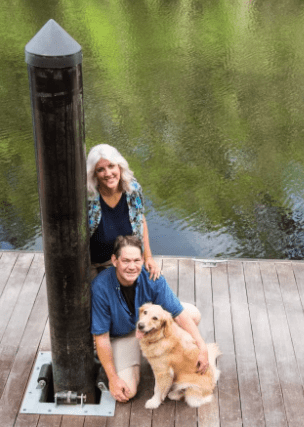 Build A Lost Dog Web Page
If you live, travel, or hike in places with spotty cell service, you can easily create your own "lost pet" web page, including information about your rig and itinerary.
Your page can be published privately, so only the person who finds your pet and types in the exact URL will be able to see it. And, if you're reluctant to post personal information online, just use the page to inform the person who finds your pet to contact park rangers or local law enforcement, who will get in touch with you.
This is a sample page similar to the actual private link I created on my blog. Spend a few minutes and put one together before your next trip. Or, if you're already on the road, head to a coffee shop, or take advantage of your campground's wireless network to set one up now!
Are you ready to get started?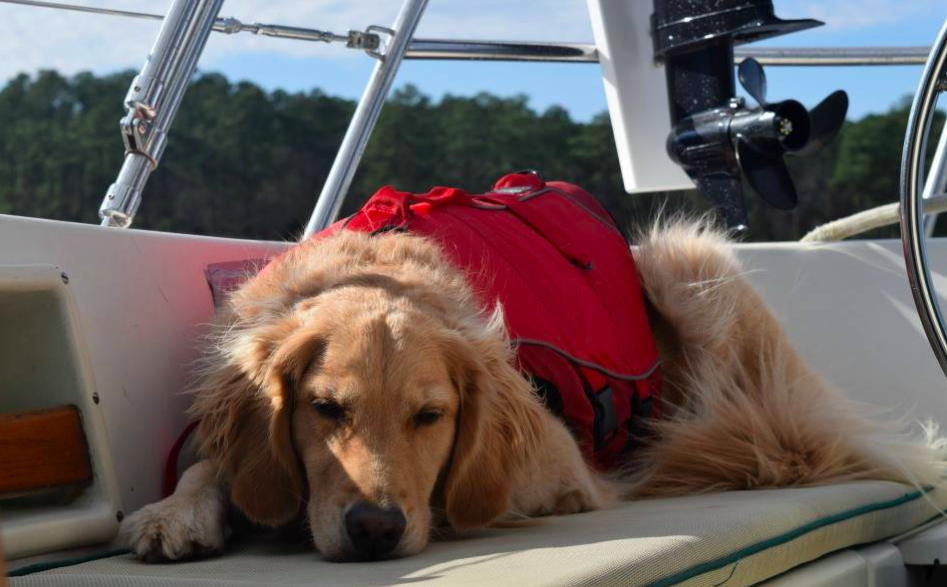 How To Set Up Your Lost Pet Web Page
I think every traveler should have some kind of web page. It's a great way to share your travels with friends and family. And it's a convenient way to store and retrieve memories of your journeys. If you don't already have a website, it's easy to set one up … and it's free!
Here are the steps you'll need to take to set up your own lost pet web page on some of the most popular sites:
Google Sites (You must use the Chrome or Firefox browsers to set up a Google website.)
Sign into your preferred Google account. If you don't already have a Google account (this includes Gmail), you can open one here.

After you've signed in, visit Google Drive.

Click the "New" button on the left side of the page. When it opens, choose "more" at the bottom of the page for additional options.

Click "Google Sites."

Use the tool bar to create your page. You can add links, pictures, formatting, etc. Google saves your work as you go.

When you've finished creating your site, choose your sharing options. You'll find them under an icon that looks like a person with a plus sign. Choose "make file readable by anyone with the link" to make the page available only to those who type in the URL.
Blogger (Blogger is also owned by Google.)
Sign into your preferred Google account. If you don't already have a Google account (this includes Gmail), you can open one here.

After you've signed in, click on the "square" symbol on the upper right side of the page to open your options.

Click on "Blogger." You may need to scroll down to see it.

Once on the Blogger page, click the link "create your blog."

On the next page, you'll be prompted to enter the password associated with your Google account.

After you sign in, a window will pop-up asking you to name your blog and create an address. You will also choose a theme (you can change this later) before clicking "create blog."

If you choose a blog name that is unavailable, you will be asked to try again.

Once you have successfully created your blog, you will see the dashboard where you can create your site. The Help button will share basic information about creating your site.
WordPress.com (The free version of WordPress is fine for this purpose.)
Visit wordpress.com.

Click "Get Started."

You will be prompted to answer a few questions about how you want to use your site and what you'd like to name it. Once done, click "continue."

On the next screen, you'll be asked for keywords so you can find a website address. WordPress will generate some options for you. The free version of your preferred website name may have a lot of numbers in it. If you want a clean website address, you may have to pay for an account.

On the next page, select the kind of account you want and hit continue. If you choose a premium account, you will have to enter payment information.

Finally, you'll be asked for your email address and password.

Once you have your site, WordPress will help you choose a theme. They will also prompt you with instructions on how to set up your website.
Wix
Visit wix.com and click "get started."

On the next page, choose "sign up." You will be asked for your email address and a password.

Once you've created your account, you will be asked what kind of website you want to create. Choose one to be taken to the next page.

You will be asked if you want to let Wix create a website for you or if you'd like to choose a template and create your own.

If you choose "let Wix create," you will be asked a series of questions before Wix creates your site. You can also pick a template and create a site yourself using tools that are similar to those on Blogger or WordPress.

Which ever method you use, when you like the look of your site, click "Publish" in the upper right corner.
Whichever method you chose to create your website, you're now ready for the next step.
Link Your Lost Pet Page To Your Pet
Once you've created your website, you'll need an ID tag for your pet's collar that includes the website address. Use a website shortener so the address will fit on the tag. If you're ordering a new tag, make sure the company can print capitals and small letters, because URLs are case sensitive.
Now, anyone who finds your pet will check her tags for your contact information. And if your dog is lost in a cell phone dead zone (or even if your phone is out of battery juice), her rescuer will be able to find you based on the information you provide on your web page.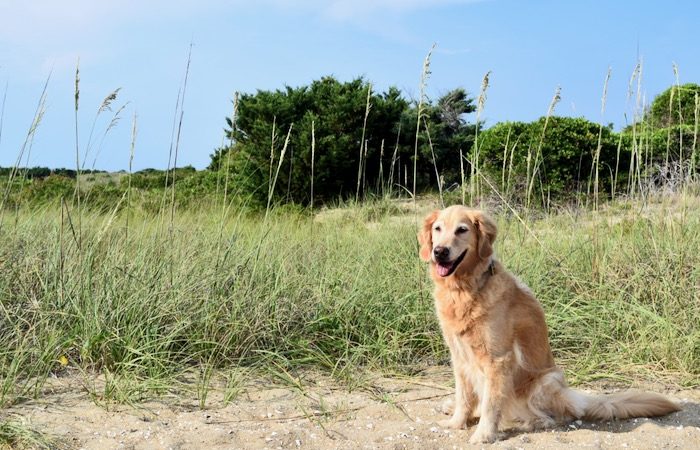 Help The People Who Find Your Dog Find You!
When I see lost pet signs on telephone poles, I take note. I've used Honey to attract loose dogs that are wandering the streets. And I've put ads on Craigslist to reunite dogs without identification with their people.
I know I'm not the only animal lover who takes time to help lost pets. If the worst happens, and you get separated from your beloved pet, make it easy for helpful animal lovers to find you. Even if you find yourself in a cell phone dead zone.
About the Author: Pamela Douglas Webster explores the connections between humans and dogs with wit and wisdom at Something Wagging This Way Comes. She, her husband, Mike, and their Golden Retriever, Honey, live aboard a sailboat and cruise along the eastern coast of the United States.
Amazon Affiliate Disclosure: GoPetFriendly.com LLC is a participant in the Amazon Services LLC Associates Program, an affiliate advertising program designed to provide a means for website owners to earn advertising fees by advertising and linking to amazon.com, audible.com, and any other website that may be affiliated with Amazon Service LLC Associates Program. As an Amazon Associate, the owner of this site earns a commission from qualifying purchases.
(Visited 1,346 times, 1 visits today)