Breed Discrimination Laws make things more difficult when you're traveling with a dog targeted by the restrictions. We occasionally deal with breed discrimination when places won't allow German Shepherds, but families who count Pit bulls, Dobermans and Rottweilers among their travel companions have a lot harder time. Today's post is for them … Faith Thomas brings us this guest post with five pet friendly travel destinations where your dogs will not only be tolerated, they'll be welcome!
***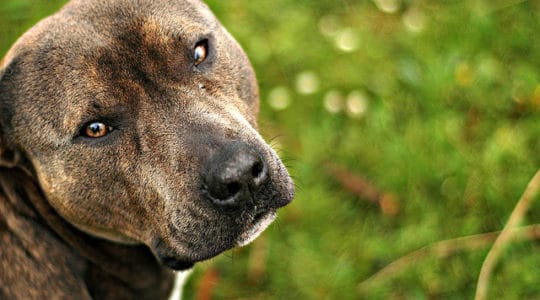 Pit bulls owners are all too familiar with the widespread stereotypes and misconceptions regarding their beloved pets. Perhaps no situation brings these stereotypes to light more than going on vacation and being turned away from your chosen destination because the owners or operators have a problem with pit bulls.
Planning ahead can help you make sure this does not happen to you. Of course, if you have any doubts about the spots you plan to stay or visit, talk to the owners in advance to clear up any potential issues. At these destinations, however, you can be certain you won't face any animosity over your dog's breed.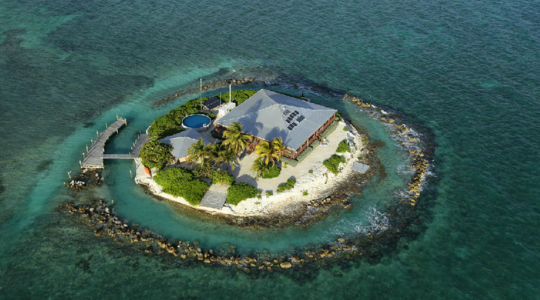 Depending on your budget, East Sister Rock Island could be the most incredible vacation destination imaginable for both you and your pet. The entire private island is available for up to 10 people for one week for about $5,000, depending on the time of year. Split among several people, it is a very reasonable rate, especially considering the available attractions — not to mention the fact that your dogs get the run of the entire island with no need for fences or leashes! During your stay, you can enjoy swimming, boating, fishing, snorkeling and simply relaxing to your heart's content.
The Barefoot Mailman is a beautiful oceanside hotel that is perfect for both families and pets, including pit bulls. Even better — it is quite affordable. Depending on the time of year you plan to visit, nightly rates can be as low as $74, with weekly rates an even better deal. Of course, you can expect to pay significantly more during peak summer seasons.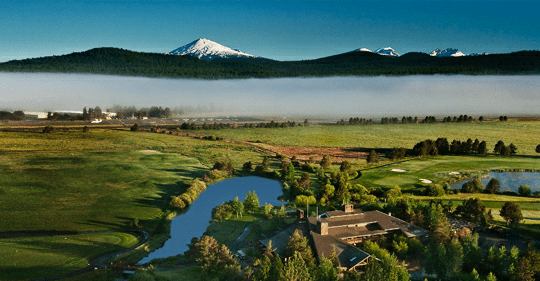 Bend, Oregon's Sunriver Resort is extremely welcoming to all kinds of pets, whether in their guestrooms or their suites. The $75 pet fee covers your entire stay, and resort staff can help connect you to high-quality local pet sitters if you want a night out without your four-legged companion. Of course, you might just decide to stay on the resort; no matter when you visit, it features all different types of attractions and special events, including concerts, spa treatments, award-winning golf facilities and children's events. The resort even includes its own private airstrip to make arrival and departure as convenient as possible.
For a trip through the beautiful scenery of the southwestern United States, a perfect destination is the Eldorado Suites Hotel in Bisbee, Arizona. After a long day of sightseeing, the hotel's large and unique front porch is a welcome place to relax with your four-legged friend. The hotel is an impressive balance of modern conveniences with old-school architecture and interior features.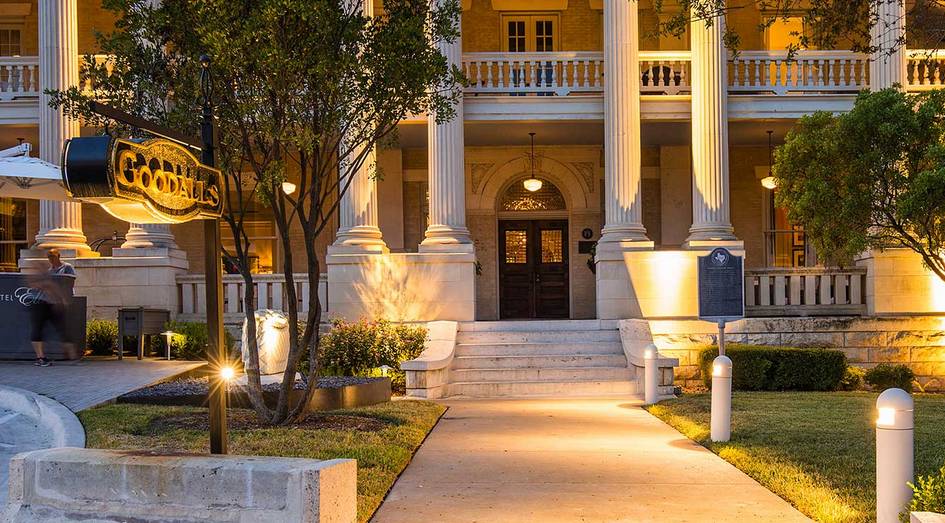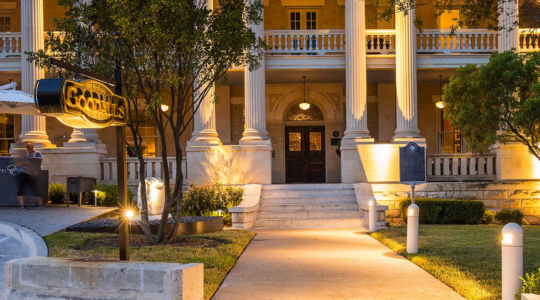 The Hotel Ella is a breathtaking destination in one of the country's most pet friendly cities! This restored plantation house, originally built in 1900, has been converted into a gorgeous hotel. There's no size or weight limit for dogs here, so dogs from dachshunds to Doberman pincher are welcome, and specialty biscuits, beds, and in-room dining are all available for your furry friend.
About the Author: Faith Thomas is a freelance writer and self confessed gadget geek. She enjoys walking her dogs, cooking and writing about new software programs.  
Amazon Affiliate Disclosure: GoPetFriendly.com LLC is a participant in the Amazon Services LLC Associates Program, an affiliate advertising program designed to provide a means for website owners to earn advertising fees by advertising and linking to amazon.com, audible.com, and any other website that may be affiliated with Amazon Service LLC Associates Program. As an Amazon Associate, the owner of this site earns a commission from qualifying purchases.
(Visited 5,773 times, 1 visits today)