With a mom and three sisters, I spent a lot of time searching for gift ideas for the women in my life! Coming up with thoughtful presents for the holidays, mother's day, and their birthdays was a constant challenge.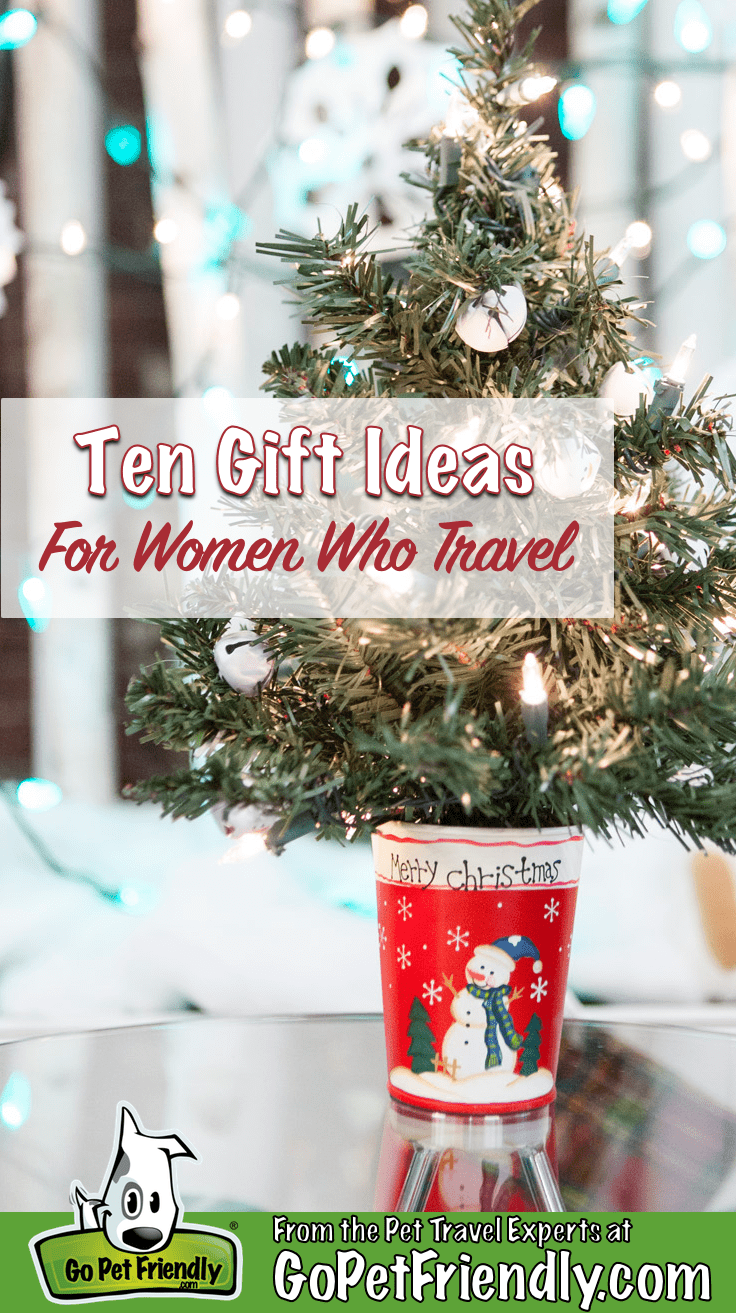 *This post contains affiliate links. Thank you!*
Gift Ideas for Women Who Travel
Then, a few years ago, I came up with the idea to send my favorite ladies some of my favorite things. I took a look around the RV and figured, if it was something I loved, they'd appreciate it, too.
As you might imagine, my lifestyle puts a certain spin on my gift giving. Living in the motorhome means we're always on the go, spend a lot of time outside, and opt for products that hold up. Admittedly, my gifts are not glamourous. But they are practical and useful. And it makes me happy to see some of things I've sent being used years after they were given.
While these gift ideas are great for women who travel, they'd be good for any busy woman on your list. And don't forget … you deserve a little something, too!
When I step out of bed in the morning, there's nothing better than sliding into my cozy slippers. And let's be honest, working from home means I sometimes spend all day in these babies!
These are my go-to "inside shoes" when the weather is cool, so the arch support, washable footbed liners, and durable, lightweight soles tick all my boxes.
My next order of business in the morning is pouring the tea, and the best container I've found is a stainless steel travel mug with a silicone lid. Mine has been used every day for years, so you literally can't wear these things out. And it's always ready to go – whether you're heading to the computer or hopping in the car.
My favorite thing about this double-walled mug is that top is super-easy to clean. Other travel mugs have areas that are hard (or impossible) to reach. Wondering what's growing in the places I can't see has always taken some of the pleasure out of enjoying my morning beverage.
No matter what the day holds, we ladies all like to look our best. But who has the time to schedule regular facials?! Used once a week, this brightening peel from Ebanel provides all the exfoliation I need to stay looking fresh. And the whole Ebanel line is cruelty-free!
Spending time outside is one of the benefits of traveling, but it can also be hard on your skin. This lotion from cruelty-free Alba Botanicals is a great moisturizer with SPF 15, providing some light protection from the sun.
While it's not the serious sun protection I use when we're going to be outdoors for hours, it's great for everyday use. That added protection for the backs of your hands, tops of your feet, and any other exposed spots helps when your in and out of the sun.
Protecting your eyes from the sun is just as important as protecting your skin. And especially when you're driving, a good pair of polarized sunglasses can help relieve sun glare. If you're lucky enough to have uncorrected vision, the options are almost endless!
If you need glasses, talk to your eye doctor about having polarized prescription lenses put into sunglasses you purchase. Not all sunglass lenses can be replaced, but after speaking to my optometrist, I was able to buy kid-sized Ray Bans, which fit me better than the adult sizes, and have the lenses swapped out.
---
Don't miss these gift ideas for traveling dogs and cats!
---
Who doesn't need a versatile extra layer to throw on when it gets chilly? My fleece hoodie gets worn some part of nearly every day, and when to wash it is a dilemma – because I might need it while it's in the laundry!
This fleece hoodie from OutdoorMaster not only looks great, it's stain-repellant and waterproof. Even if you get caught in a shower – you're covered!
Whether over a sweater to take off the chill, or under a coat on a frigid day, I'd be lost without my quilted vest. It adds just the right amount of warmth without being bulky, and this diagonal quilting pattern is quite flattering.
If I do change out of my slippers, chances are it's to put on my OluKai flip-flops! Made in Hawaii, these sandals are a comfortable as they are pretty. With built-in arch support, and a unique footbed that cushions and forms to your foot, they're the most supportive and comfortable flip-flops we've found.
OluKais come in a rainbow of colors and new designs are being released all the time. Rod and I have been wearing these sandals for years – we've even hiked in them!
At the end of a long day, I love to grab a book and curl up in my hammock. Our ENO hammocks can be hung in less than five minutes, so they're perfect for camping, picnicking, or taking to the park.
The adjustable suspension straps (sold separately) allow you to quickly connect your hammock between two trees or posts without shortening ropes or tying knots.
To this day, one of the best gifts Rod's given me was a photo safari on Washington's Whidbey Island. Since then, I've noticed photographers all over the country offering this service. If you'd rather give an experience than a thing, I highly recommend researching this option in your area.
Spending time with a professional photographer is a great way for anyone who enjoys taking photos to get some tips and instantly see the results. Whether it's a group or one-on-one session, and lasts a few hours or a whole day, this is a memorable gift that lasts a lifetime.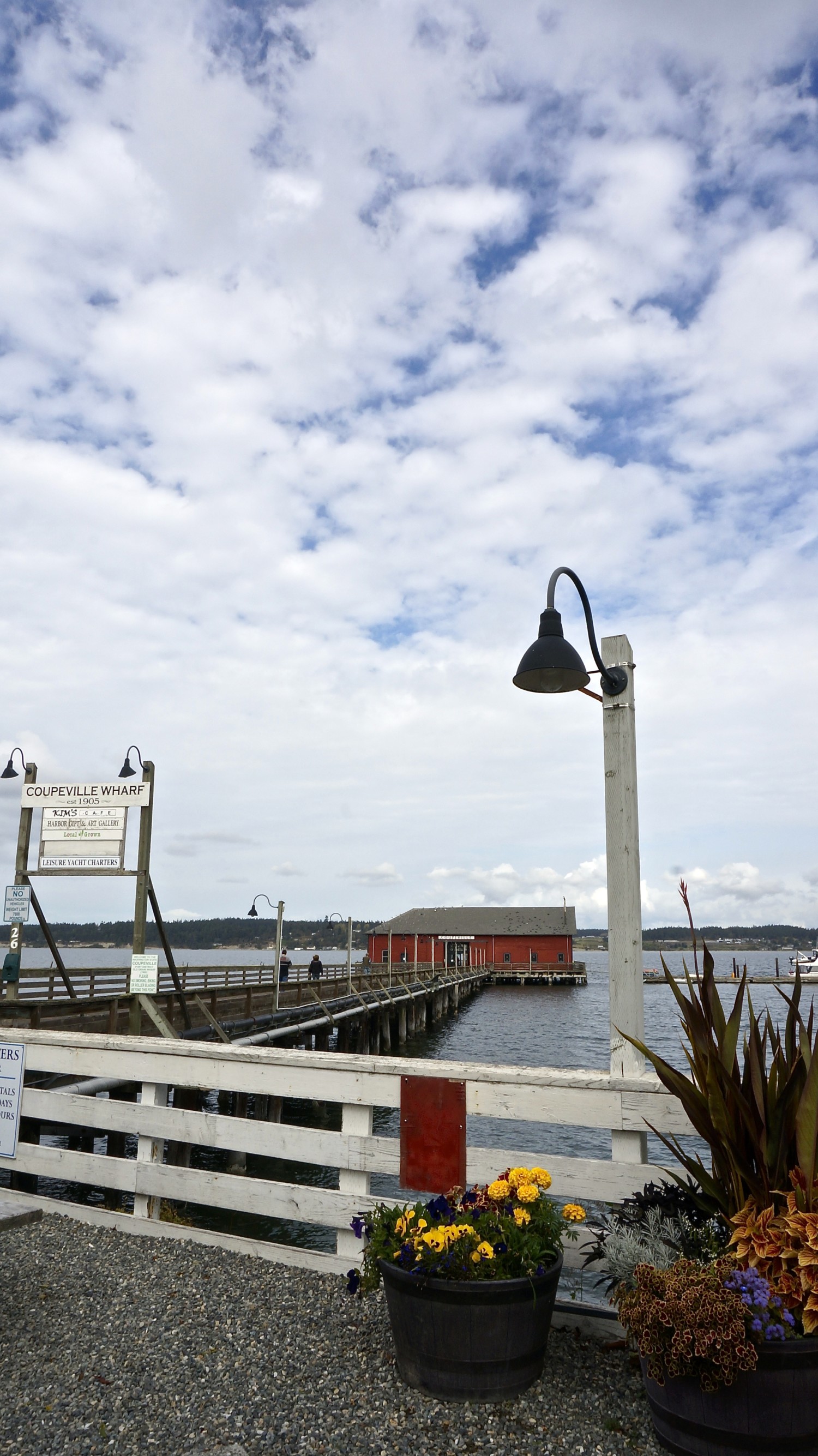 Hopefully that gives you some gift ideas for women in your life! You can also send this link to your family when they ask what gifts you'd like to have this year!
EXPERIENCE MORE TOGETHER
Amazon Affiliate Disclosure: GoPetFriendly.com LLC is a participant in the Amazon Services LLC Associates Program, an affiliate advertising program designed to provide a means for website owners to earn advertising fees by advertising and linking to amazon.com, audible.com, and any other website that may be affiliated with Amazon Service LLC Associates Program. As an Amazon Associate, the owner of this site earns a commission from qualifying purchases.
(Visited 339 times, 1 visits today)