North of San Francisco the land turns into rolling golden hills, where sunny days and cool nights are perfect both for growing grapes and escaping your schedule. Whatever your soul desires, you'll find it here in wine county – palatial spas, world-renowned restaurants, and … of course … the wineries.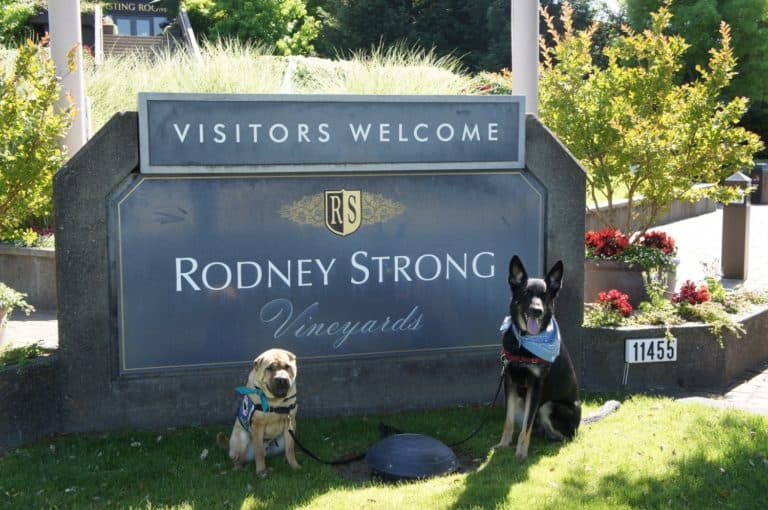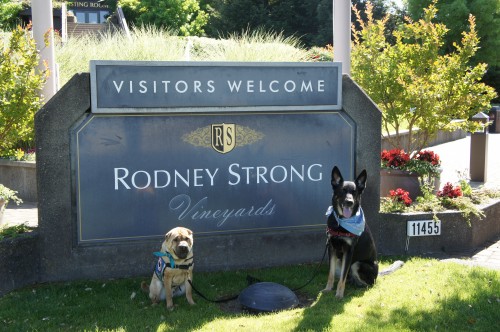 Many of the 400+ wineries located here will roll out the red carpet for your dog. However, as with most things wine related, there is a bit of etiquette involved. These tips will have you enjoying the wine … with no whining.
Not all wineries and vineyards are pet friendly. Be sure to check GoPetFriendly.com for pet friendly wineries in Sonoma.
Some wineries welcome pets on the grounds, but not in the tasting room. Before entering a tasting room with your dog, ask about their policy.
If the tasting room is crowded, consider taking a walk around the grounds until things quiet down before taking your dog inside.
Once inside, keep your dog leashed and close to you. It's best to avoid flexi-leashes.
Each winery has it's own personality. Some are laid back and fun-loving, others require a bit more decorum. If your dog is more enthusiastic than appropriate, allow him to show his love outdoors.
Now that you've got the basics, let's have our own little tour.
Most of this visit was spent exploring an area we'd not been before – the Russian River Valley. It's less congested and more casual than Sonoma and Napa Valleys, which made it easier to navigate in the motor home. Three of the wineries we visited really stood out.
Rodney Strong Vineyard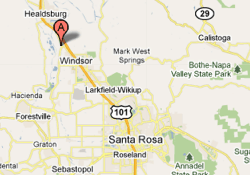 The Rodney Strong Vineyard generally welcomes pets on their patio overlooking the Russian River Valley. We were lucky enough to be there when the tasting room was empty, and the boys were allowed to join us. (Fortunately, the dogs behaved perfectly.) We chose this winery for sentimental reasons – Rod's son gave us a bottle of their Cabernet as a gift, and we wanted to email him a picture of us in front of the sign. It turned out to be one of our favorites thanks to the quality of the wines, the reasonable prices, and a helpful and friendly staff.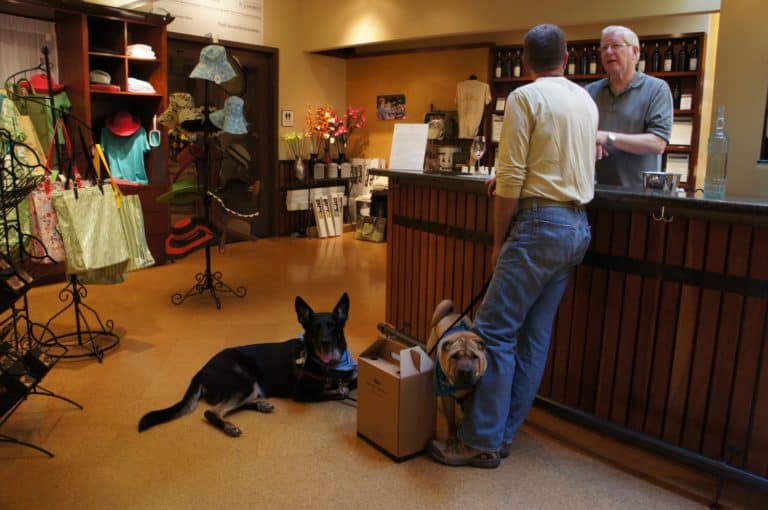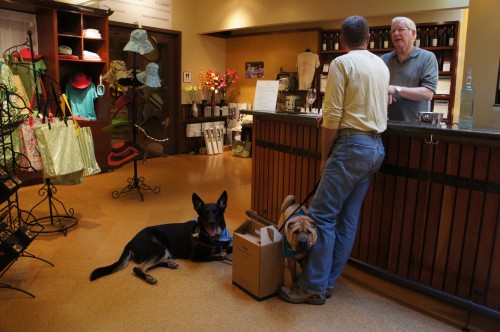 Lambert Bridge Winery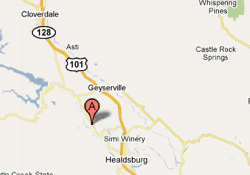 A bit off the beaten path is the Lambert Bridge Winery, known for it's very limited production wines. I'm sure the wines were very good, but I don't remember much about them because I was focused on the winery's dogs!
Greeting all the guests is Bernadette, a beautiful (and huge) St. Bernard, and Gus, a plump yellow Lab. Gus' rotundness is no doubt attributable to his expert cracker wrangling skills – a more persistent, yet polite, beggar you've never seen.
Buster and Ty still create quite a commotion when they encounter other dogs on leash. So, while I was tasting the wines, Rod and the boys enjoyed the grounds. If they gave awards for the best landscaping, these Mediterranean-style gardens would definitely be in contention.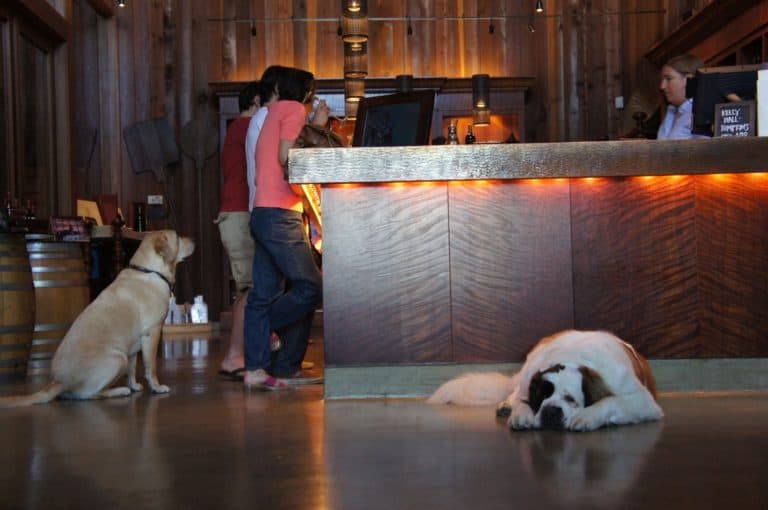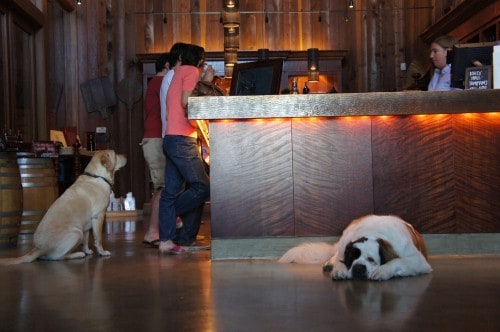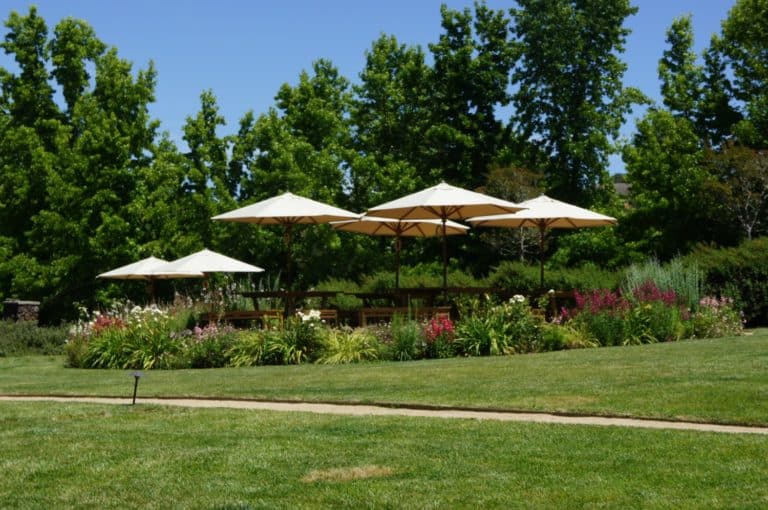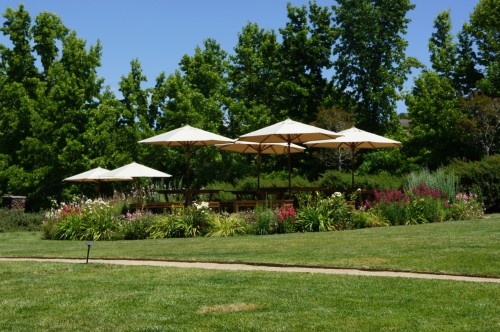 DeLoach Vineyards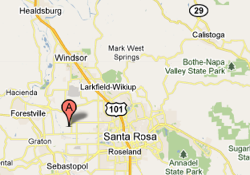 Buster and Ty were welcome in the tasting room at DeLoach Vineyards, and Buster was quite pleased when some of the other guests wanted to scratch his ears.
We were there too late in the day to take advantage of it, but there is a lovely picnic area on the grounds. You're welcome to bring your own picnic, or the winery will provide you with artisan cheese, salami, olive spread, cracker, nuts, and DeLoach chocolates for $30. We'll be looking forward to that the next time we visit!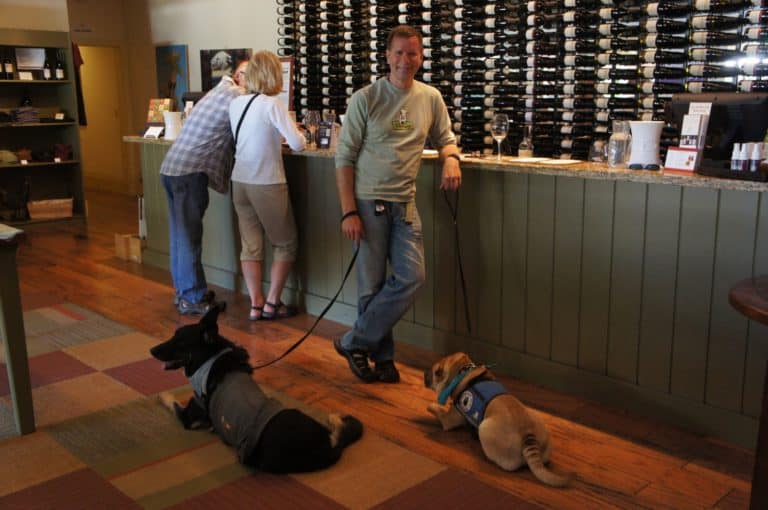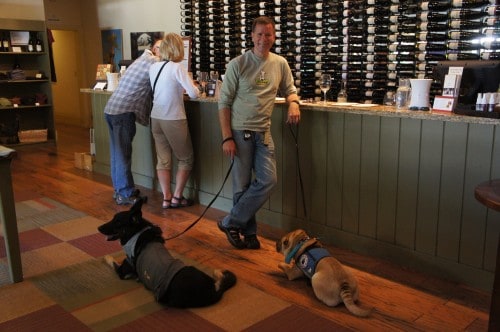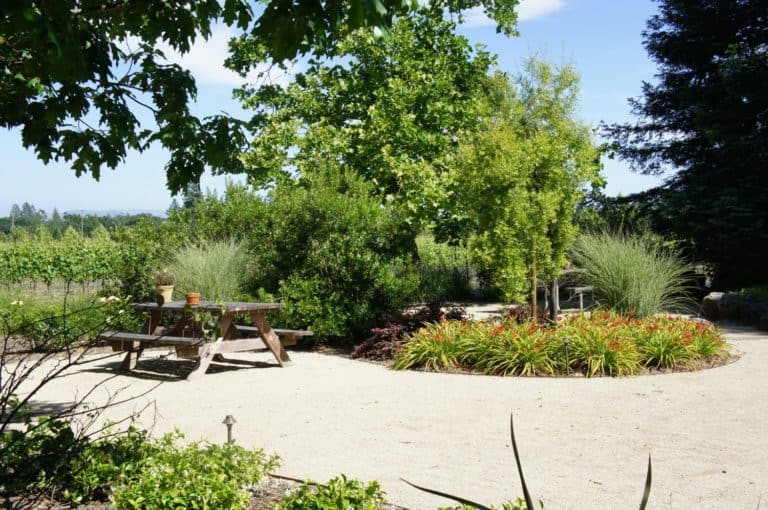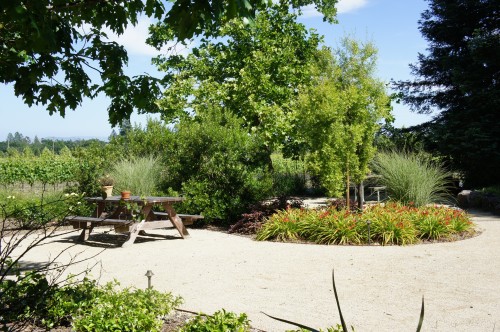 Unless you've had more luck getting your dogs to drive than we have, you can't spend all your time visiting the vineyards. Come back tomorrow and we'll talk about some other pet friendly activities in the area.
Amazon Affiliate Disclosure: GoPetFriendly.com LLC is a participant in the Amazon Services LLC Associates Program, an affiliate advertising program designed to provide a means for website owners to earn advertising fees by advertising and linking to amazon.com, audible.com, and any other website that may be affiliated with Amazon Service LLC Associates Program. As an Amazon Associate, the owner of this site earns a commission from qualifying purchases.
(Visited 853 times, 1 visits today)