This post is part of a series on The Ultimate Pet Friendly Road Trip, our 10-month, 15,000-mile tour of the top pet friendly attraction in each of the lower 48 states.
Illinois' Top Pet Friendly Attraction: Chicago Lakefront Trail and Navy Pier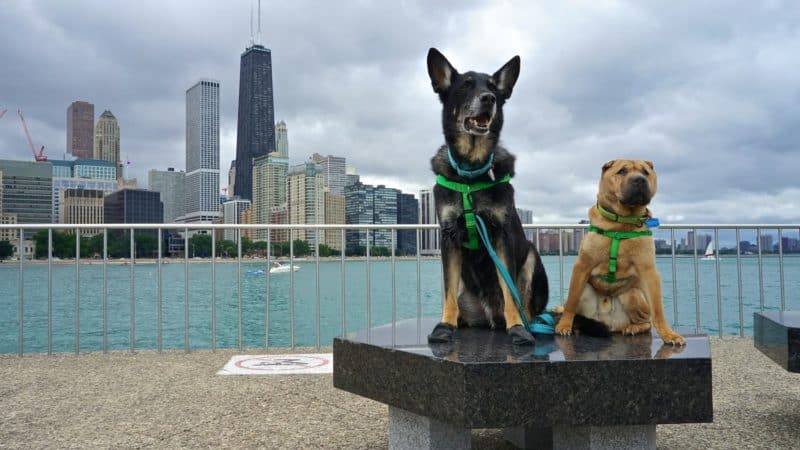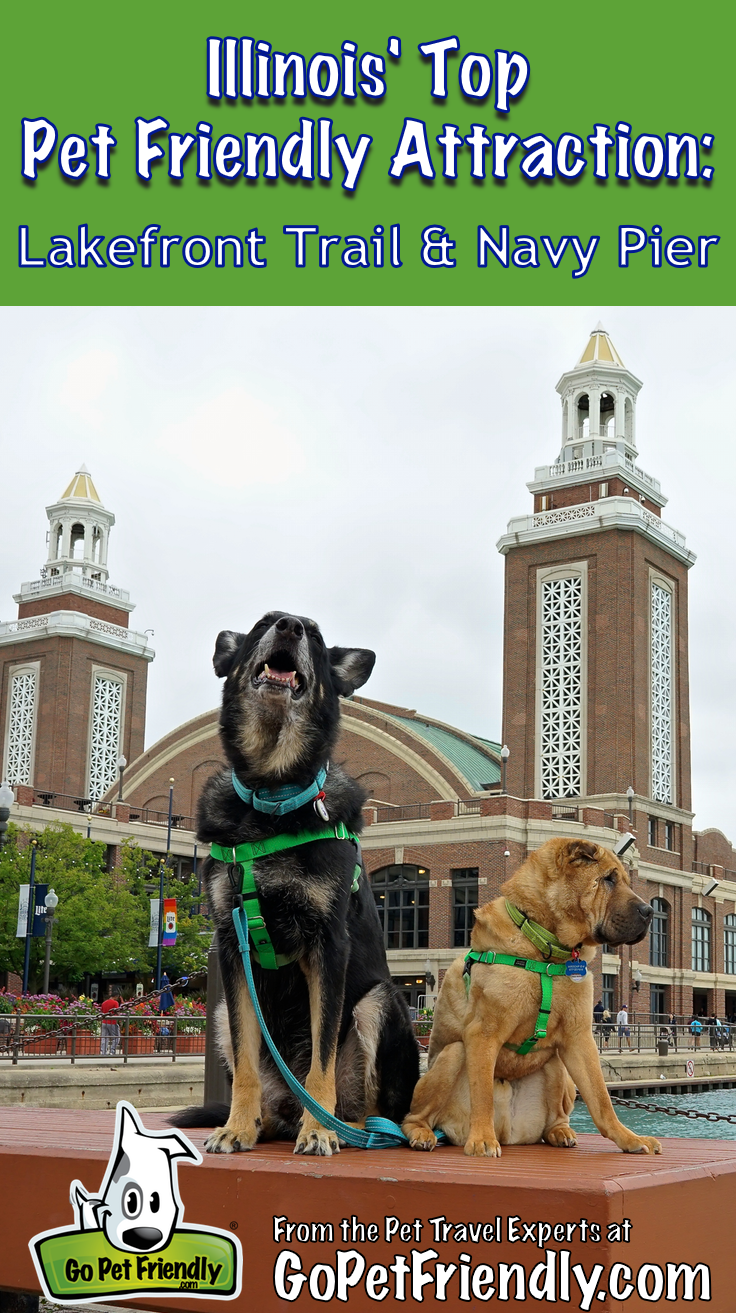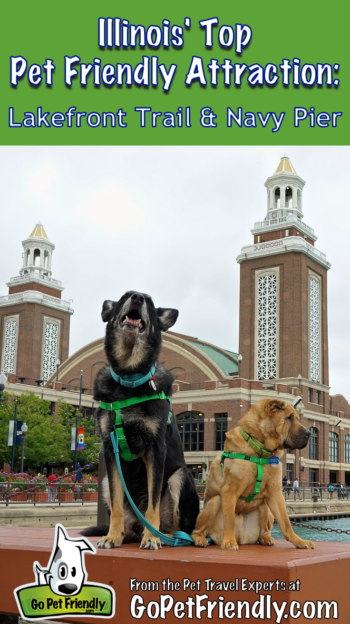 The City of Chicago was officially founded in 1833, but the vision for what is now the third-largest city in the U.S. was published in 1909 by Daniel H. Burnham and Edward H. Bennett. In addition to commercial areas, residential neighborhoods, highways, and canals, these inspired gentlemen contemplated an extensive system of parks along the shoreline of Lake Michigan.
Aaron Montgomery Ward, a Chicago businessman who made his fortune in the mail-order business, embraced their plan. Ward waged a 20-year battle to force the city to maintain Lake Front Park for public use, suing when new construction encroached on the dedicated land. In 1897, his efforts were rewarded when the Illinois Supreme Court settled the matter for good –  and we all benefitted!
Now the Lakefront Trail runs for 18 miles along the spectacular shore of Lake Michigan, connecting vibrant neighborhoods, expansive parks, popular beaches, and famous attractions like Navy Pier, Buckingham Fountain, and Soldier Field.
Exploring the entire Lakefront Trail on foot was too much for us to tackle, so we chose a popular section between Navy Pier and Lincoln Park. Our plan was to start a bit further south and see Buckingham Fountain, Grant Park, and Millennium Park, but the entire area was blocked off for a huge music festival.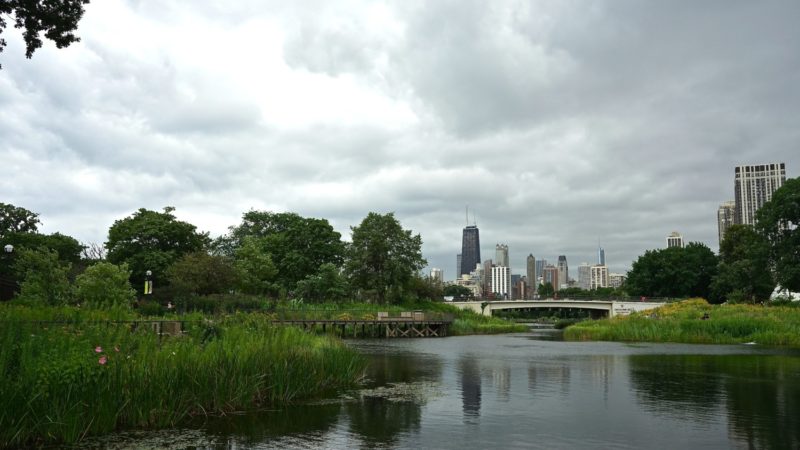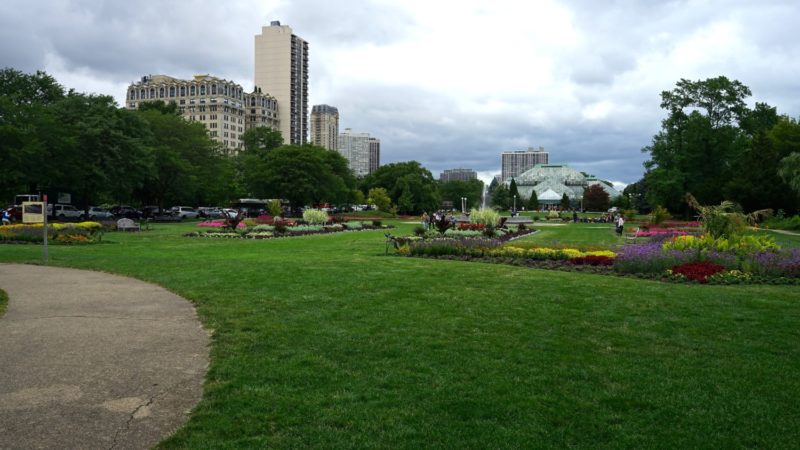 The skies were moody and the temperatures chilly during our visit in late-July, reinforcing Chicago's weather as unpredictable, and keeping the crowds at bay. Still, there is a vibrance and energy to the city, and walking the Lakefront Trail allows you to experience hustle and bustle of Chicago on one side, and the deep, penetrating tranquility of Lake Michigan on the other.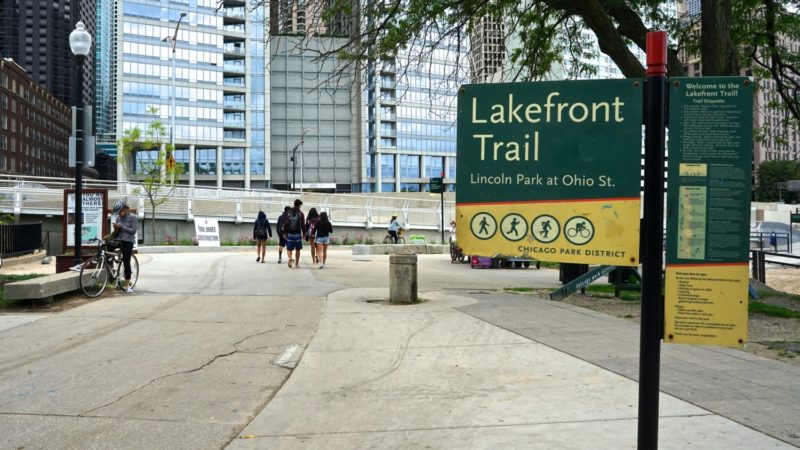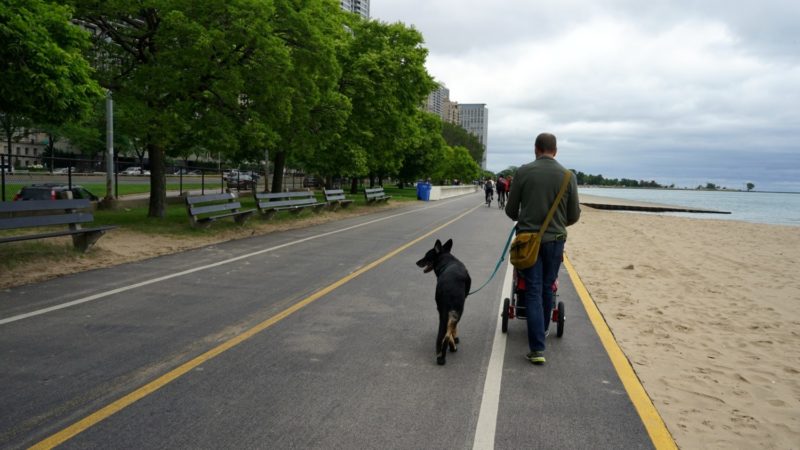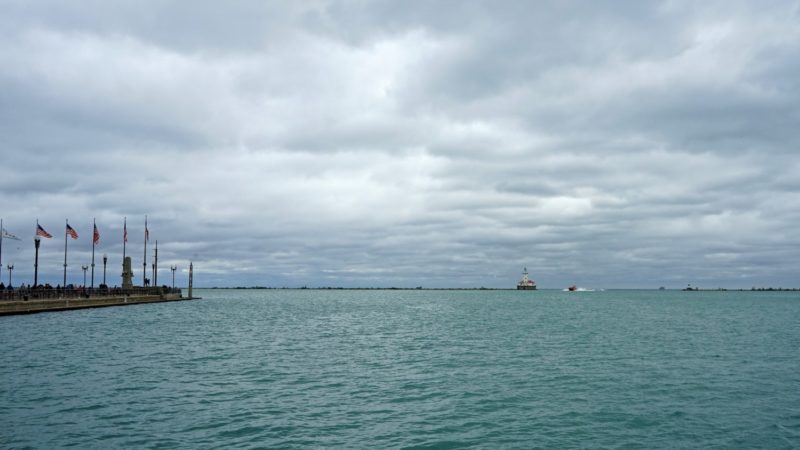 Navy Pier
Navy Pier is the top leisure destination in the Midwest and Chicago's number one tourist attraction – and it's easy to see why! There's something here for everyone, with fifty acres of parks, gardens, shops, restaurants, family attractions, and exhibition facilities … not to mention the skyline and lake views. You can get a bite to eat, hop aboard a boat for a tour of the lake, grab the water taxi to another part of the city, splash in the fountain, enjoy one of the free events, or settle in for a little people-watching.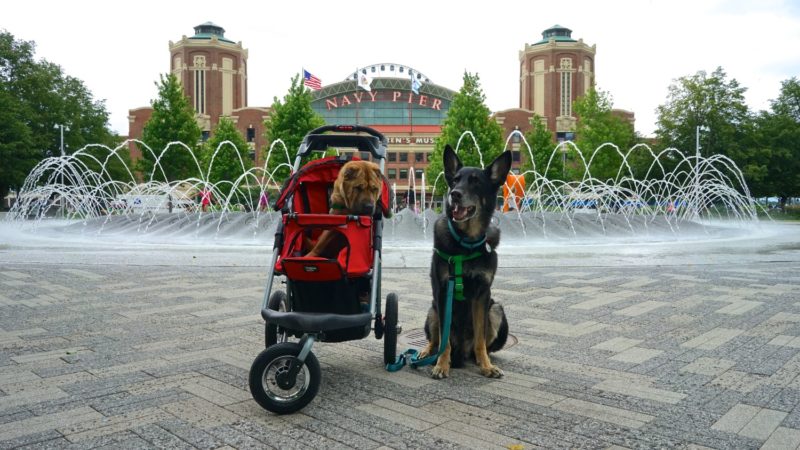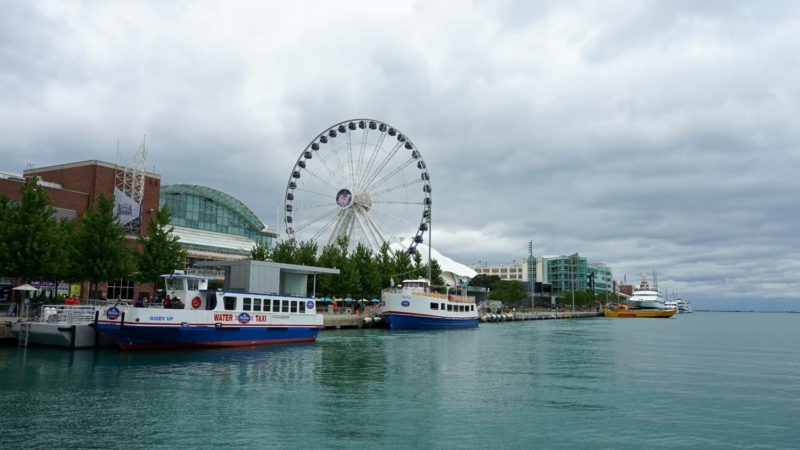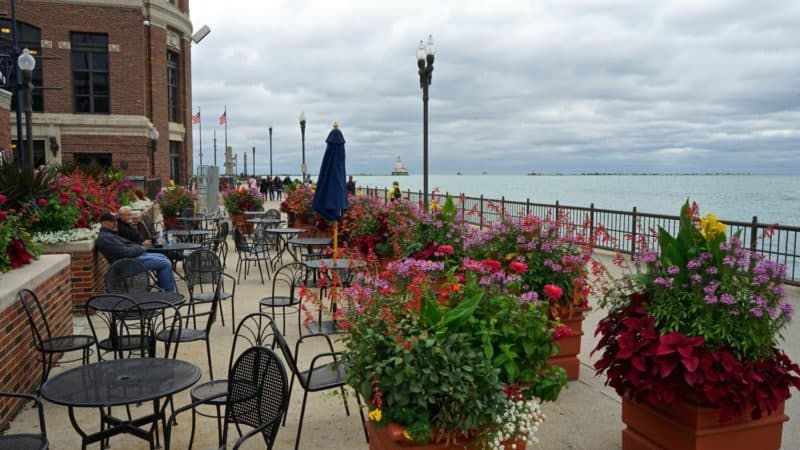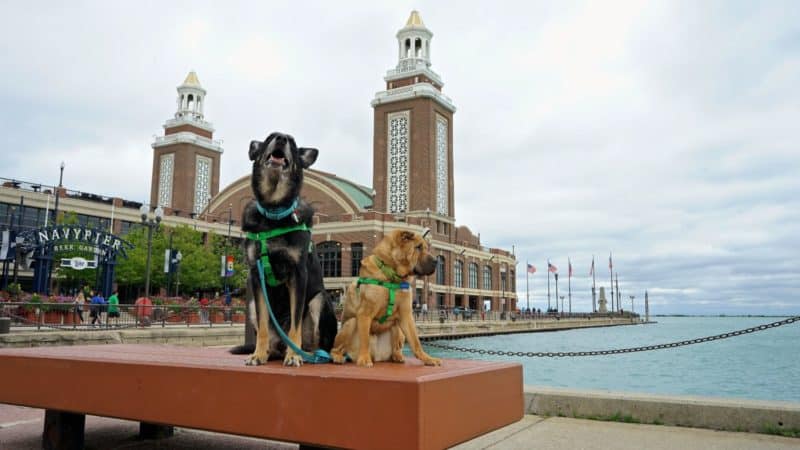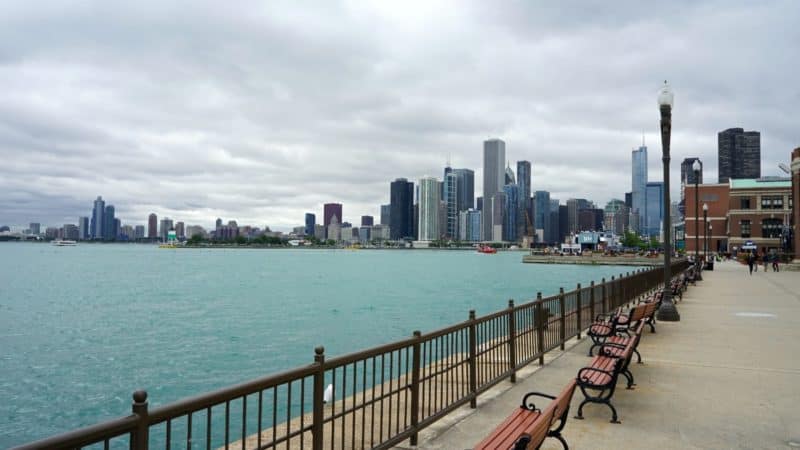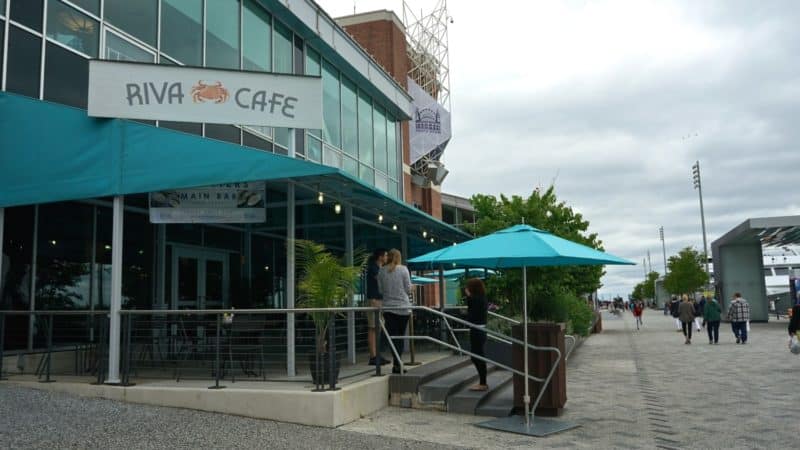 Pets on Lakefront Trail and Navy Pier
Pets on leash are welcome on the entire Lakefront Trail and at the outdoor areas at Navy Pier, including the south promenade, park, and some of the restaurant patios (just ask first). Shoreline Sightseeing boat tours and water taxi also welcome pets aboard their cruises.
Pet Rules on Lakefront Trail and at Navy Pier

Pets must be leashed
Pet waste must be picked up and disposed of properly
Pets are welcome at Navy Pier's south promenade, park and some restaurant patios
Pets are invited to join you on the Shoreline Sightseeing cruises and water taxi
Pets are not allowed on the beaches along the Lakefront Trail, or inside the buildings at Navy Pier
Lakefront Trail
Heading north on Lakefront Trail from Navy Pier takes you to Milton L. Olive III Park, named after a Medal of Honor recipient for his service in Vietnam. It's a quiet place to relax, enjoy the views, and feel the grass between your toes.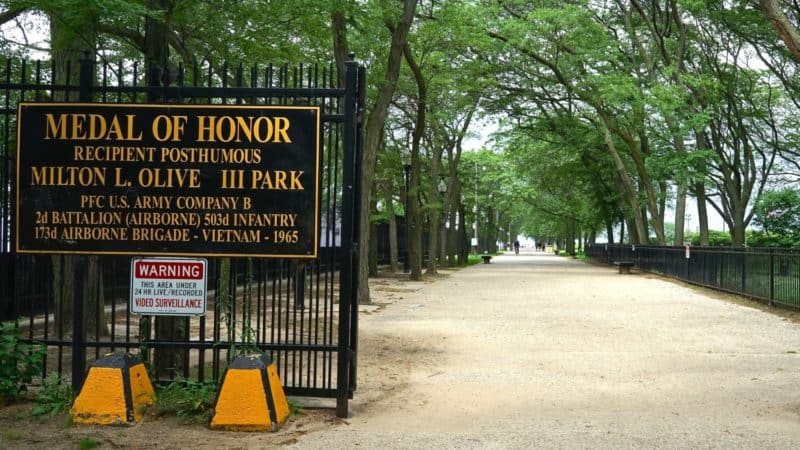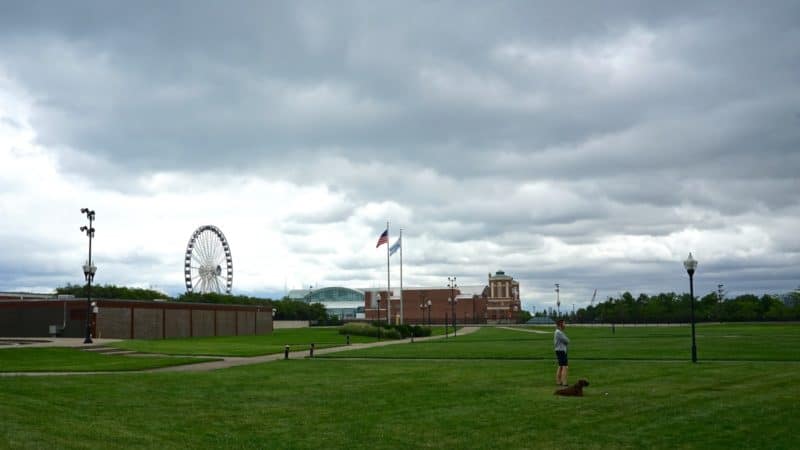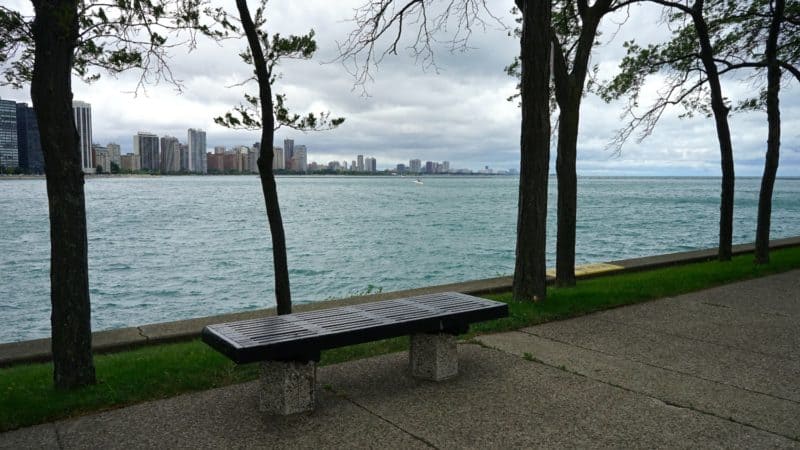 Just around the corner, on Ohio Street Beach, is a great little place to stop in for lunch or a drink. Though pets aren't allowed on the beach, they're more than welcome to join you at Caffè Oliva!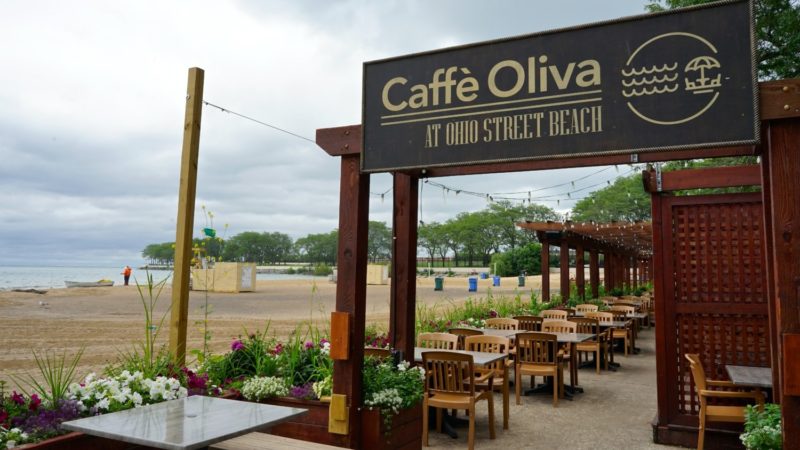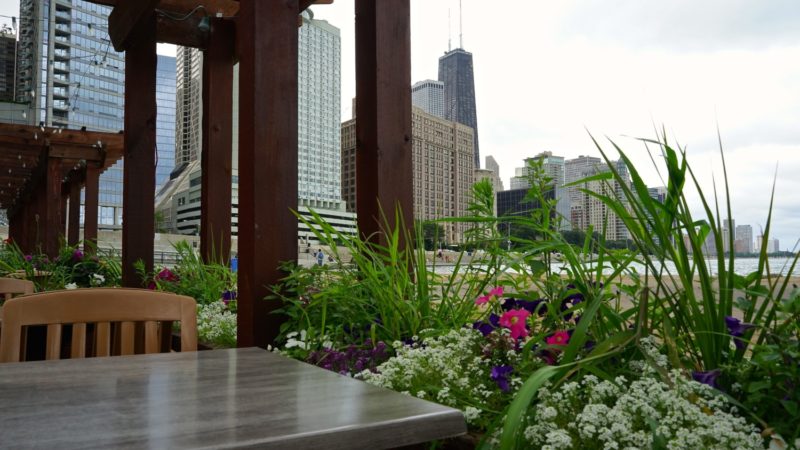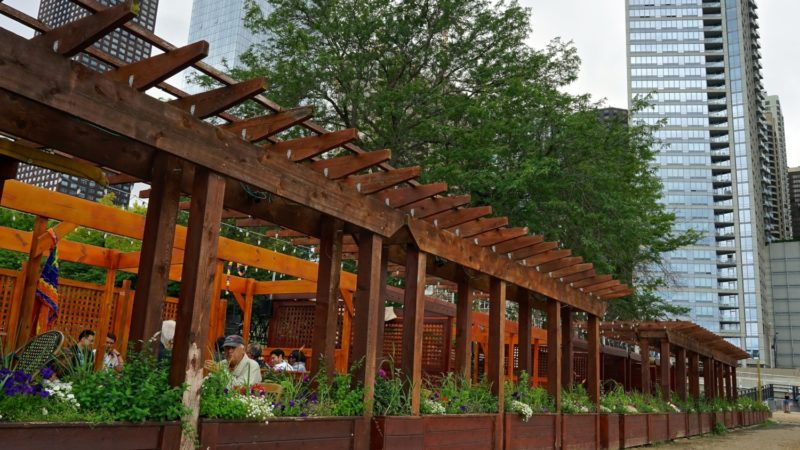 Continuing north will bring you to Oak Street Beach. Again, pets are not allowed on the sand here, but if you want to take a stroll down the Magnificent Mile, there's a passage that connects Lakefront Trail to Michigan Avenue.
A little further up the trail you'll find Lincoln Park, one of Chicago's most popular outdoor spaces. There are trails to explore, gardens to admire, a free zoo (sorry, no pets at the zoo), and plenty of space to stretch out your picnic blanket. If you've made it this far and need to refill your tank, stop in for lunch, dinner, or weekend brunch at the pet friendly Patio at Café Brauer. And don't forget dessert at the ice cream stand!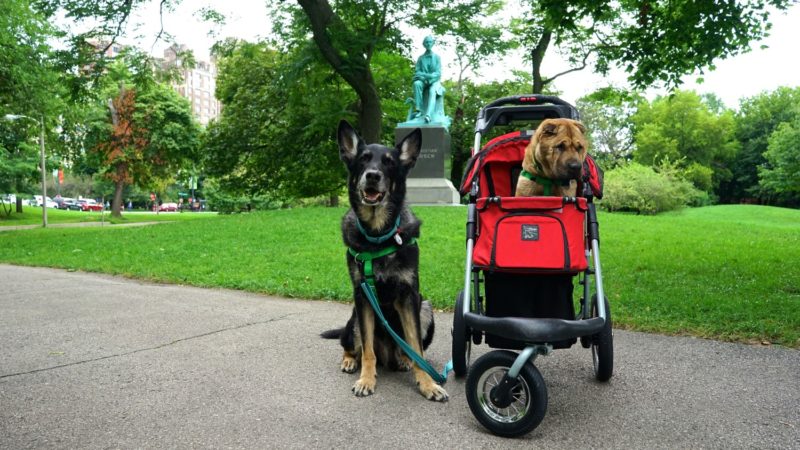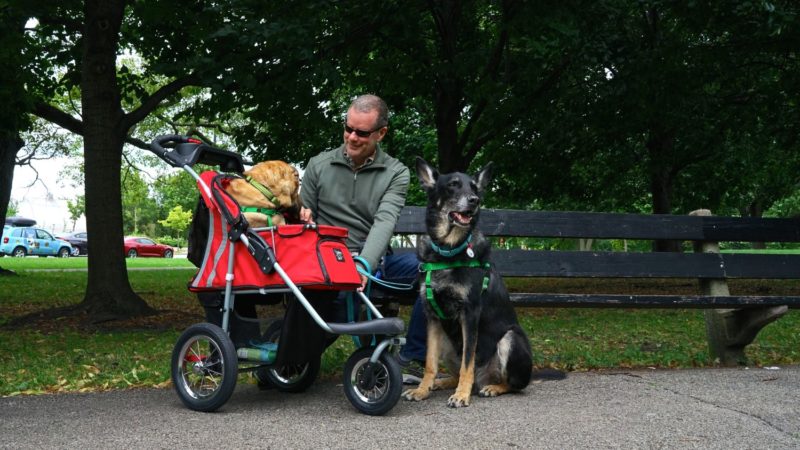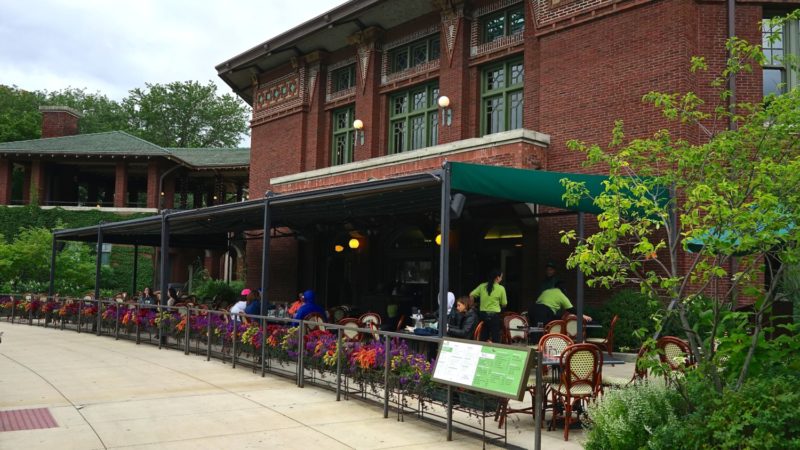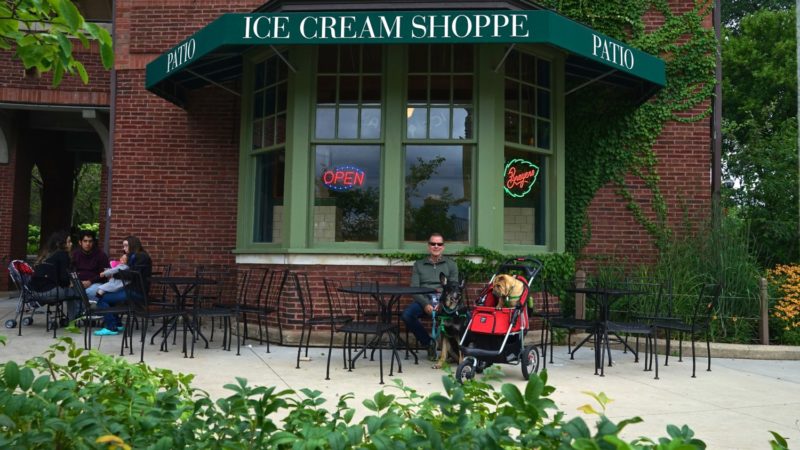 Montrose Dog Beach
For those dogs that really want to play in the lake, continue north on the Lakefront Trail about 3.5 miles to Montrose Dog Beach. Before you go, you'll need to get a Dog Friendly Area (DFA) tag for your pup. These tags are available only at participating  Chicagoland veterinary offices, and are required all dogs using dog parks or beaches in the city.
To receive the tag you'll need to schedule an office visit and provide the following information: proof that your dog has a current rabies vaccination, has been examined within the past year for communicable diseases,  including an examination of a stool specimen for internal parasites, and current vaccination or titer for Distemper, Hepatitis, Para-influenza, Parvovirus, and Bordatella (kennel cough). The fine for using a DFA without a tag ranges between $250 and $500.
Thank You to our Sponsors
Visiting these attractions with Ty and Buster is a dream come true. We'll be blogging about each one as we go along, so fasten your seatbelt and stay tuned!
The Ultimate Pet Friendly Road Trip wouldn't be possible without the support of our wonderful sponsors: Winnebago, 2 Hounds Design, Alcott, goDog®, PetGuide.com, Red Roof Inns, Sleepypod, The Bark, PetHub, RVPetSafety.com, and The Honest Kitchen. Please be sure to visit their websites and social media pages and thank them for their participation!
Amazon Affiliate Disclosure: GoPetFriendly.com LLC is a participant in the Amazon Services LLC Associates Program, an affiliate advertising program designed to provide a means for website owners to earn advertising fees by advertising and linking to amazon.com, audible.com, and any other website that may be affiliated with Amazon Service LLC Associates Program. As an Amazon Associate, the owner of this site earns a commission from qualifying purchases.
(Visited 6,808 times, 1 visits today)