In our last post on the Hudson Valley, we took you to visit Brotherhood Winery, saunter across the Walkway Over the Hudson, and mosey around Newburgh's waterfront. In our final (for now) installment on this scenic area of New York, we'll show you even more dog friendly options!
Bear Mountain State Park
If you enjoy spectacular vistas, plan to be dazzled at the overlook at Bear Mountain State Park. You'll want to pull up a bench and spend some time marveling at the rolling hills, winding river, and – on a clear day – distant Manhattan skyscrapers on the horizon. In fact, this would be the perfect spot to unpack your picnic and settle on a rock to nibble on some lunch.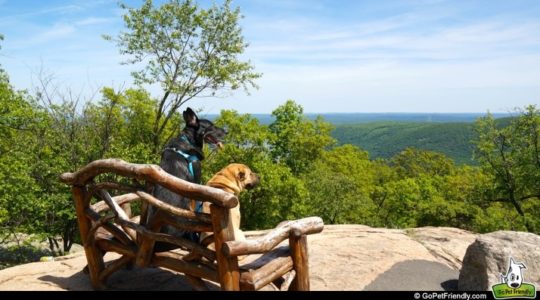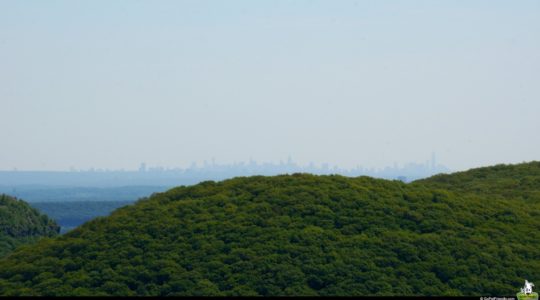 For even better views, take turns climbing Perkins Memorial Tower, where you'll spot Bear Mountain Bridge, West Point Military Academy, Storm King Mountain, four states (New York, New Jersey, Connecticut, and Pennsylvania), and several mountain ranges from the 360 degree observation deck. Dogs are not allowed in the tower, but they are welcome on the trails, so after checking out the scenery, grab your water bottle and leave the crowds behind.
The newly constructed Appalachian Trail on the East side of the mountain includes 800 stone stairs and is considered one of the most beautiful trails built in the last fifty years, but if you're not up for such a steep trail, park at Bear Mountain Dock (turn right at the Zoo entrance) and take a lovely stroll right along the river.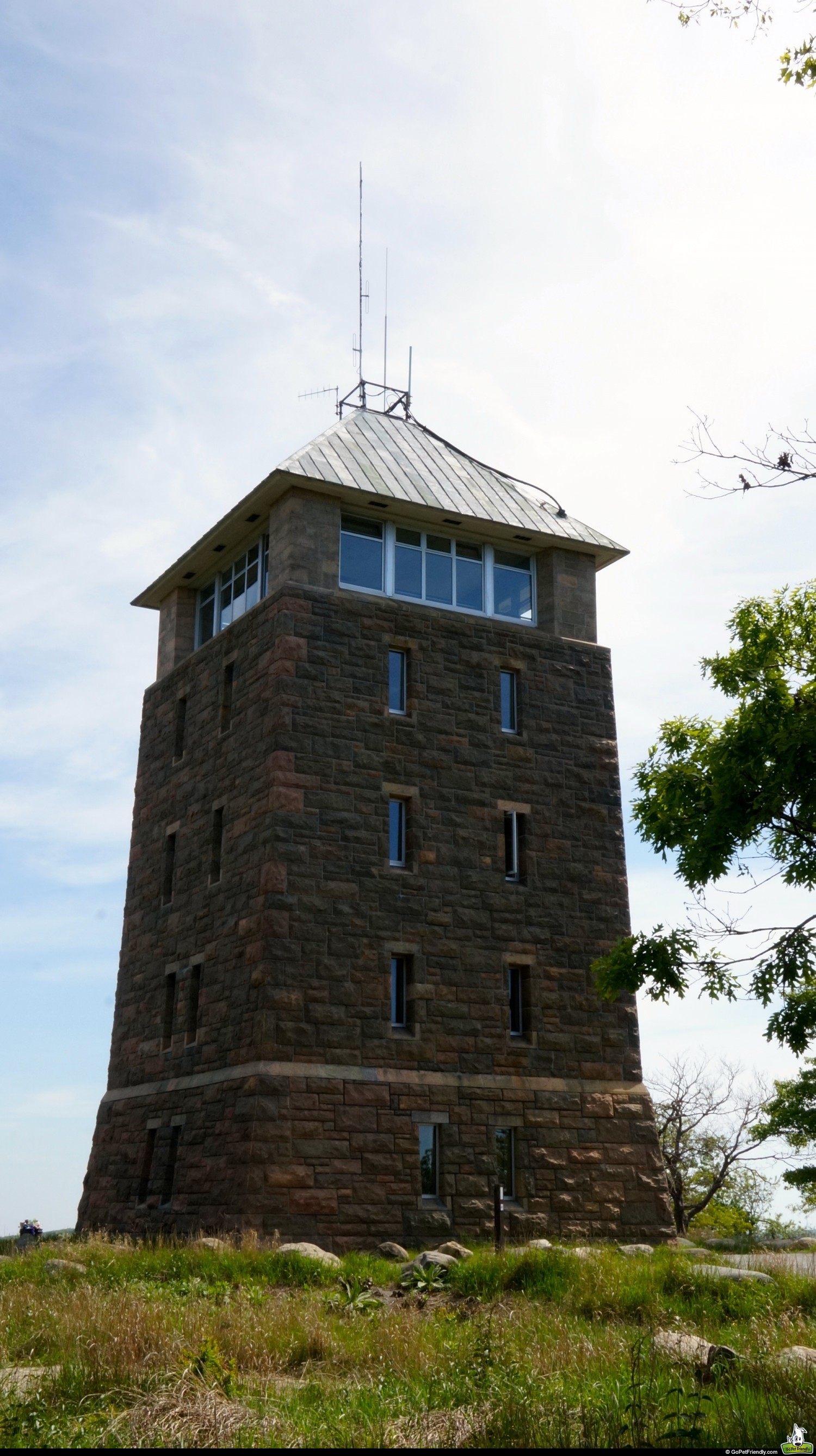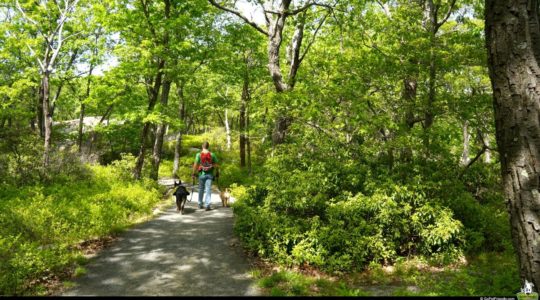 Sleepy Hollow Cemetery
Crossing to the East side of the Hudson, south of Bear Mountain, is the little village of Sleepy Hollow. Perhaps you've heard of it? "The Legend of Sleepy Hollow," by Washington Irving was set here, so we headed (pun intended) directly for the town's cemetery to see what all the fuss was about.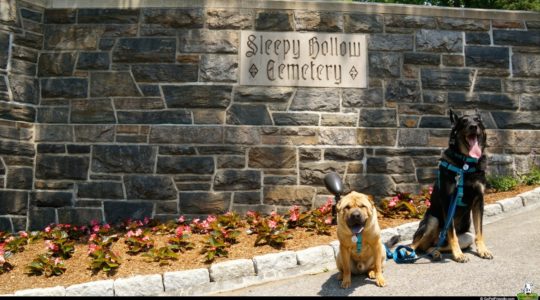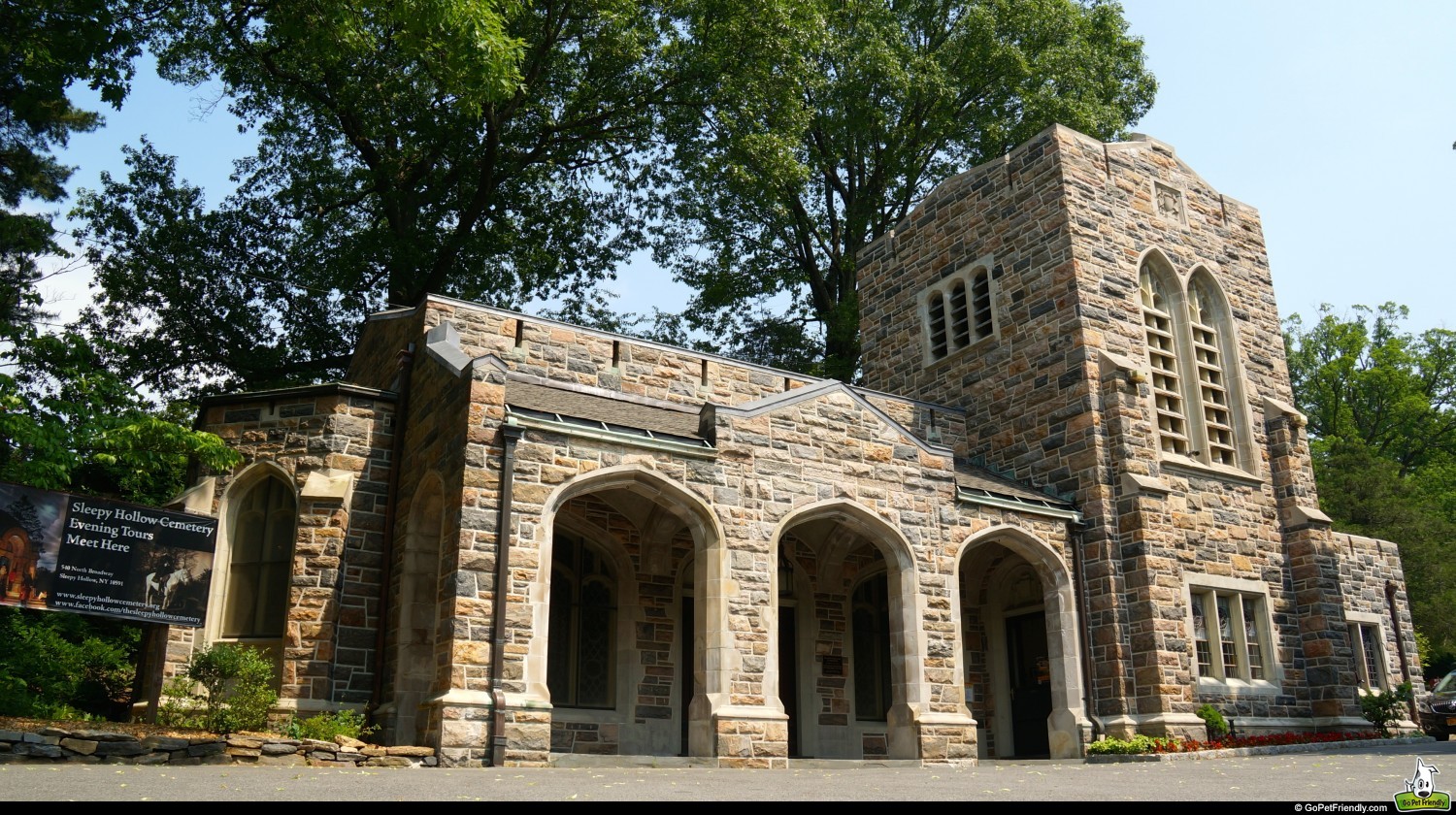 Though the story doesn't lead you to believe it, this is actually a serene and beautiful place to walk – and many famous (and some infamous) people have been laid to rest here, including Washington Irving, Andrew Carnegie, Elizabeth Arden, Walter P. Chrysler, William Rockefeller, and Harry and Leona Helmsley. Covering almost 90 acres, there are plenty of shade-covered paths spider-webbing the grounds and along the babbling Pocantico River to wander – and it's all pet friendly.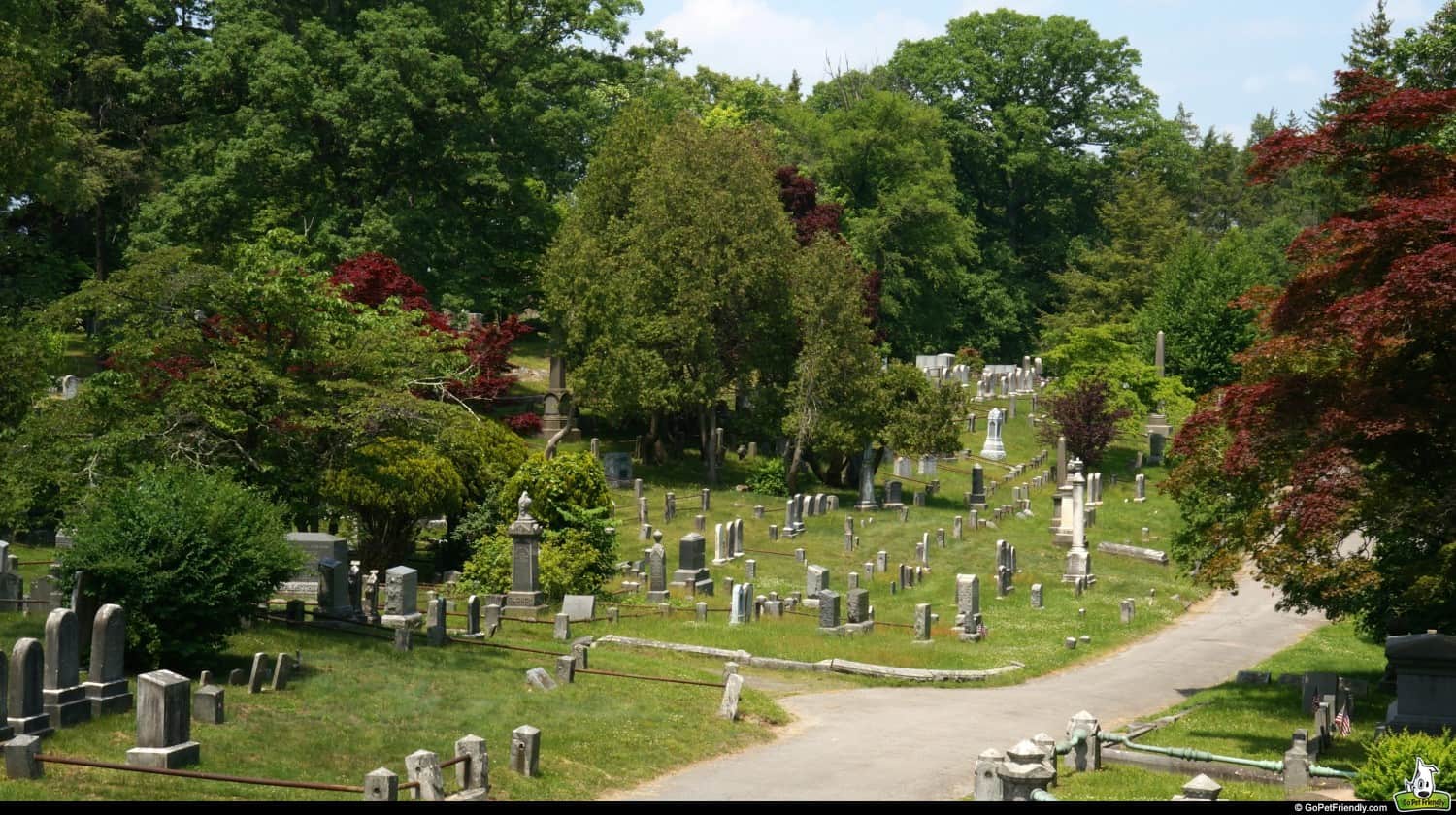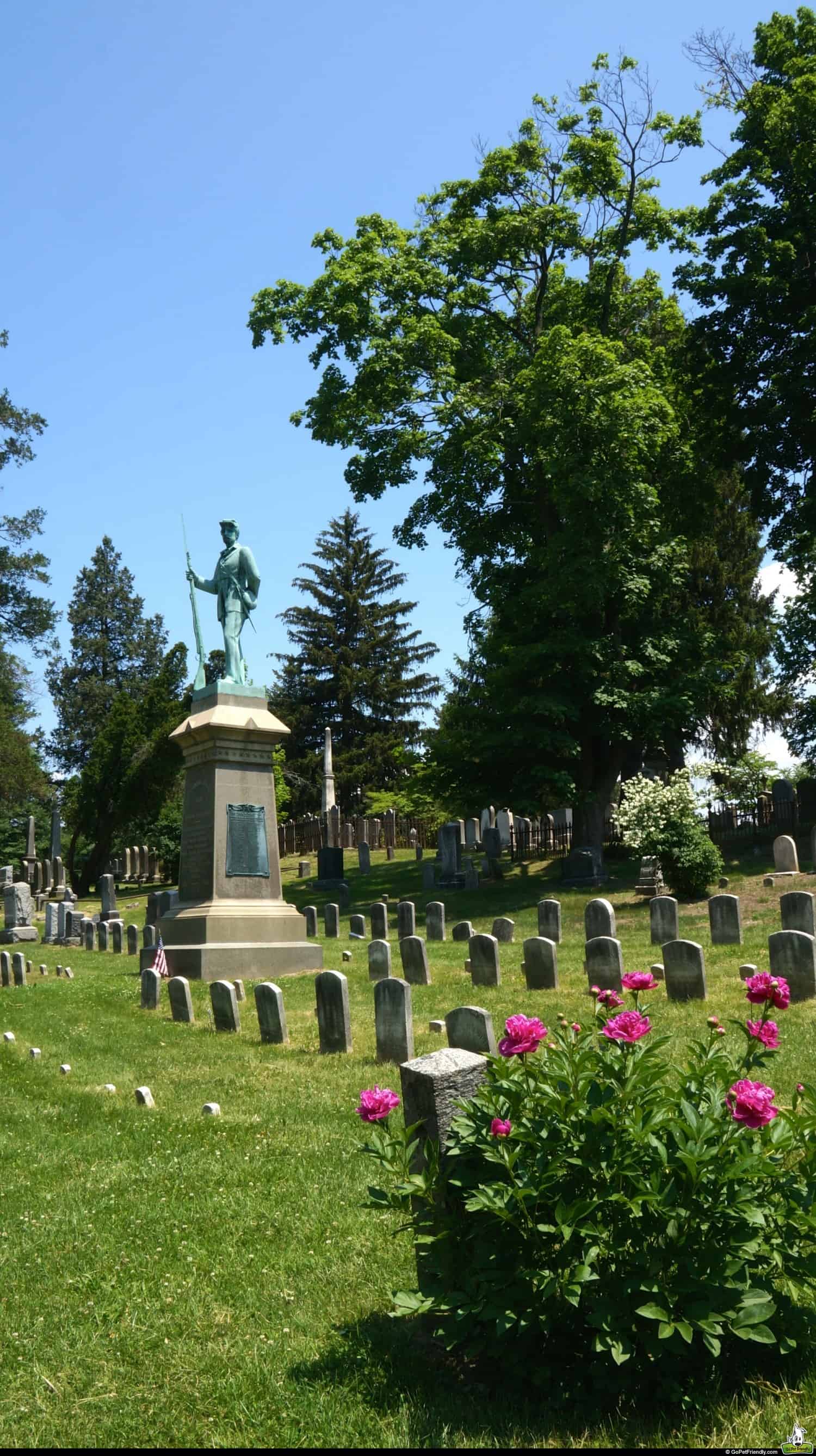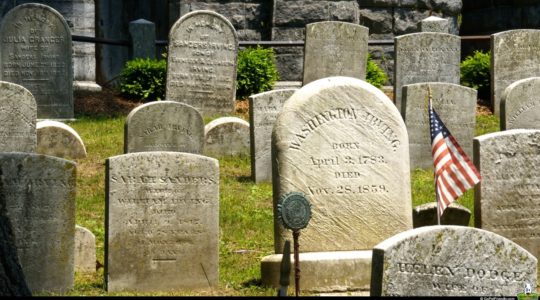 Back in the village, we found a great little pizza place with dog friendly sidewalk seating called Hollywood North Pizza and Pasta. The proprietors couldn't have been more welcoming, and we devoured the fresh salads and slices of pizza.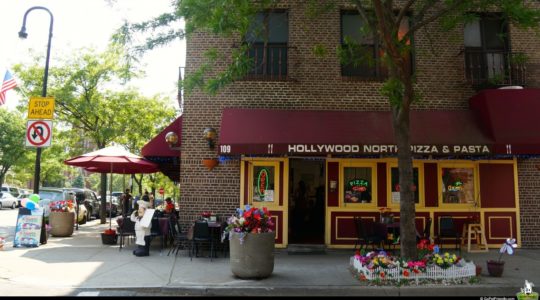 West Point Military Academy
Crossing back over to the West side of the Hudson, our next stop was West Point. We heard wonderful things about the arranged tours of the academy, but they're not dog friendly … so we did what we were allowed to with the boys. That consisted of driving out to Trophy Point, where a collection of historic cannons has been placed overlooking the river. Other than a quick place to stretch your legs and pose for a few pictures, there unfortunately isn't much for pet travelers to do here.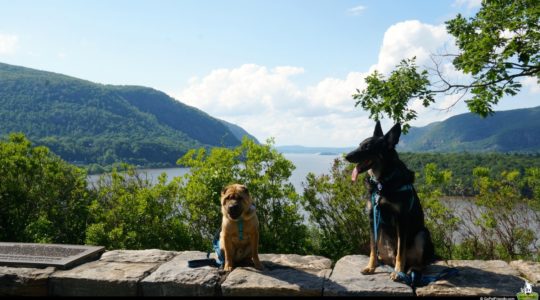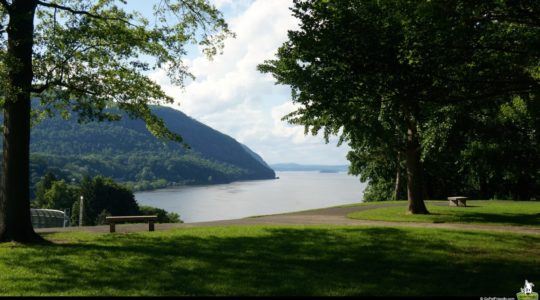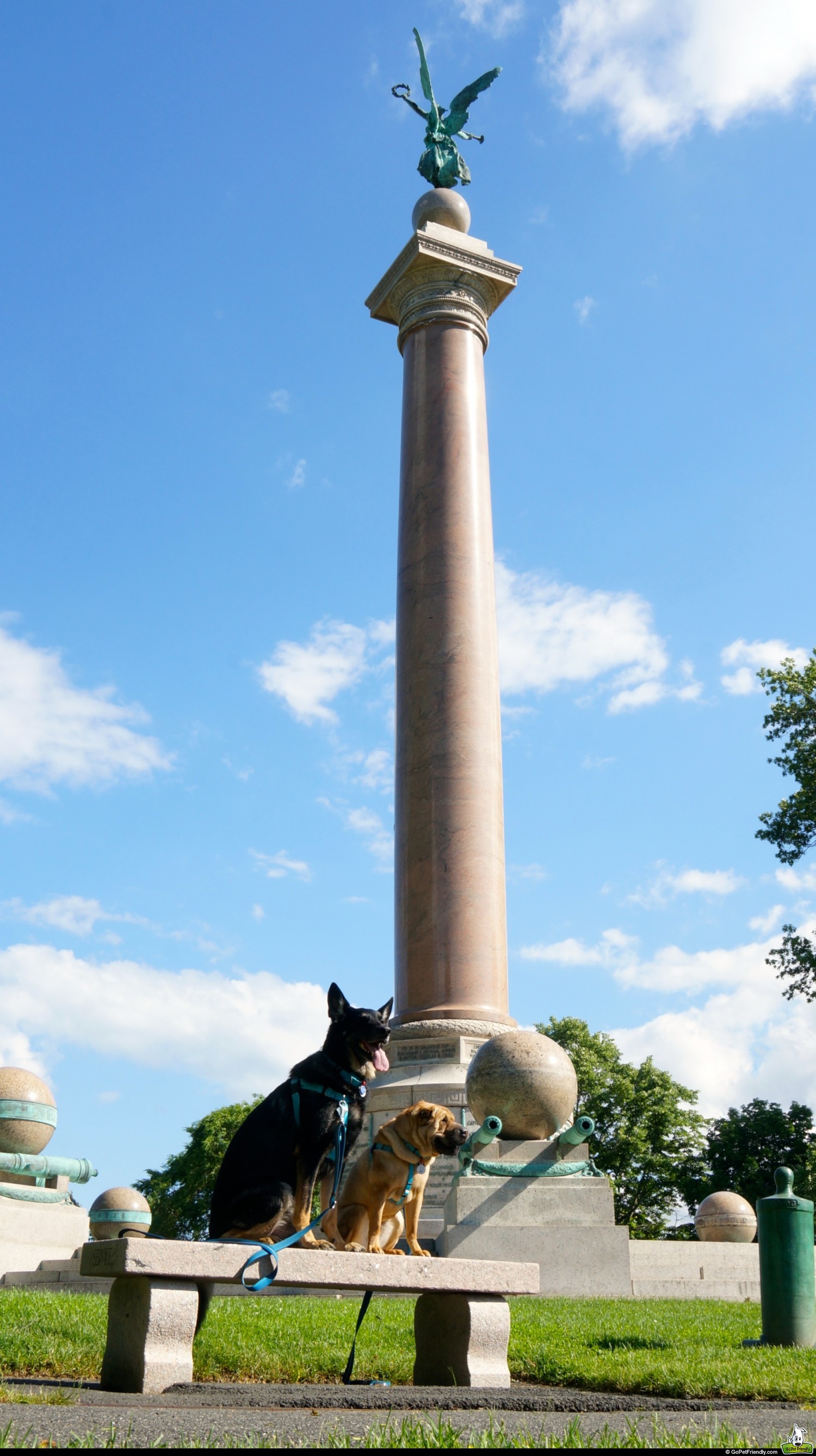 A head's up for anyone whose pet are afraid of loud noises: make sure you have left the area by 5pm when the flag lowering ceremony takes place. They shoot off one of those historic cannons, and the crack is quite startling! Luckily, Ty and Buster are unfazed by such things.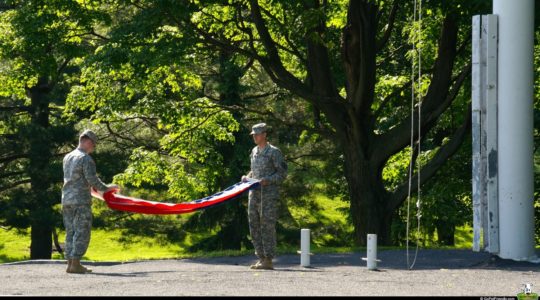 Scenic Route 218
On our way back north we opted for the twisting, eight-mile Highway 218, which runs between Highland Falls and Cornwall-on-Hudson, right past West Point. The few extra minutes of driving time along this winding road was well worth the effort, with overlooks high above the river and access to Storm King State Park – a favorite of local hikers.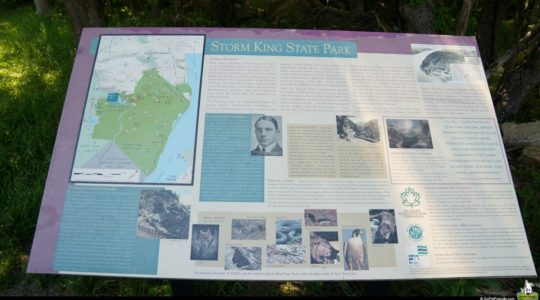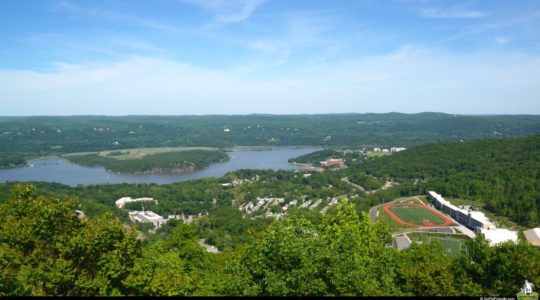 We were sad to see our time in the Hudson Valley come to an end. There were still dog friendly activities on our list that we didn't have time to check out … and that's why we'll be back! But we did find a nice selection of pet friendly hotels in Poughkeepsie, so we hope you'll plan a trip here and let us know how you enjoyed it!
Amazon Affiliate Disclosure: GoPetFriendly.com LLC is a participant in the Amazon Services LLC Associates Program, an affiliate advertising program designed to provide a means for website owners to earn advertising fees by advertising and linking to amazon.com, audible.com, and any other website that may be affiliated with Amazon Service LLC Associates Program. As an Amazon Associate, the owner of this site earns a commission from qualifying purchases.
(Visited 9,173 times, 1 visits today)