It's just 90 miles between Phoenix and Prescott, but it's like a different world. Mountains materialize, the temperature drops, and things seems to slow down.
Most summer weekends you'll find a majority of the population (including the dogs) in the town square enjoying a fair or festival. The folks here are friendly – taking time to have a conversation seems to be part of the culture. Don't be surprised if they ask about your dog or strike up a discussion about the weather.
Activities radiate out from the square, and there are a bunch of options: take a peek in the shops and galleries that surround the square, search for antiques in the shops on Cortez Street, belly up to the bar on Whiskey Row, or take a walk up the hill to Mt. Vernon Avenue and admire the Victorian architecture that has made this town famous.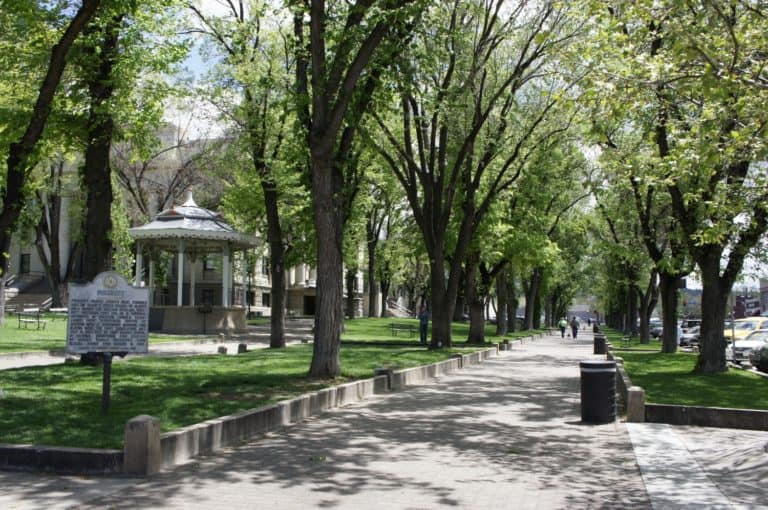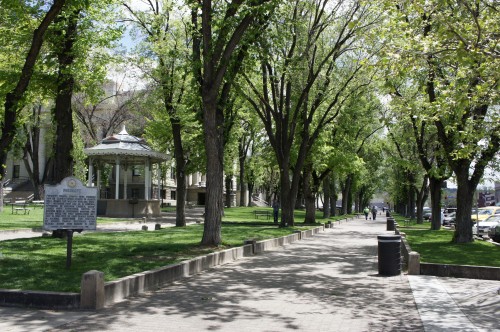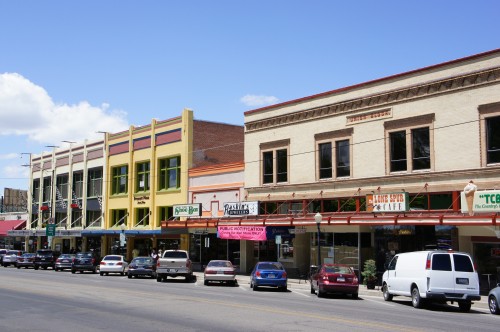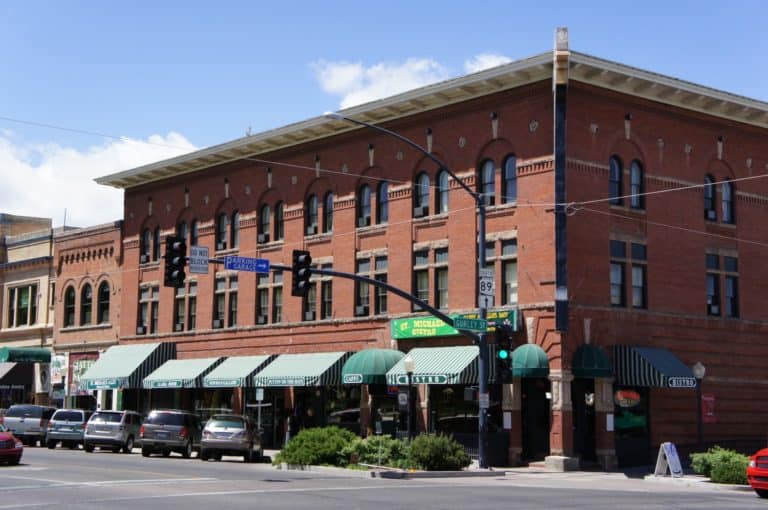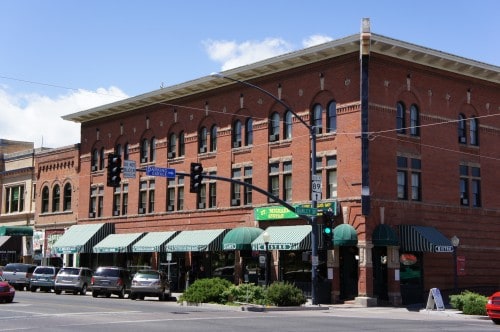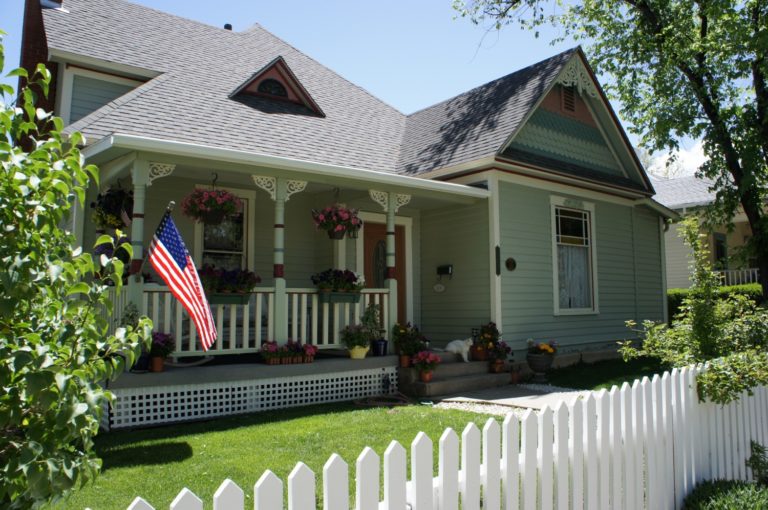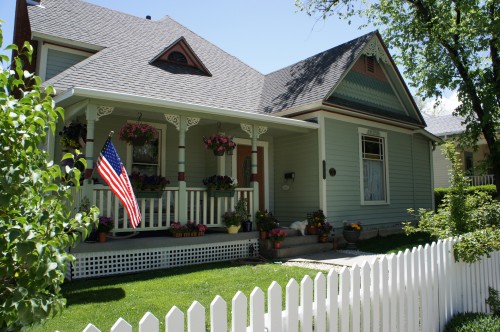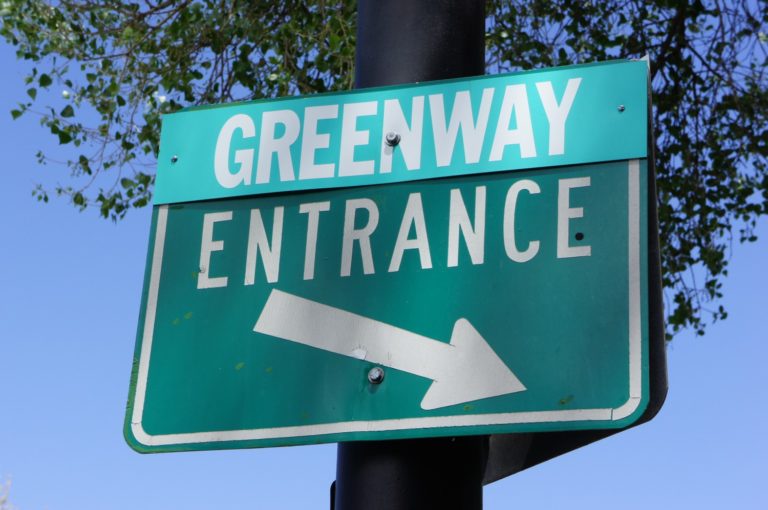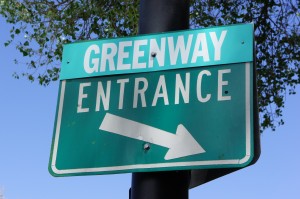 If you're up for something a bit more strenuous, grab your dog a snack at the Whiskers Barkery and then duck down the stairs for a walk on the greenway running through town along the creek. If you still haven't worked up a sweat, don't worry – Prescottonians are serious about their hiking, and thirty-five miles of a planned fifty-mile hike/bike path around the city has been completed. Still looking for more? There are 450 miles of trails in Prescott National Forest. The visitors center has handy maps that indicate the length and level of difficulty of the various trails.
We stayed at an RV park on Willow Lake and had easy access to the trails through the Granite Dells and around the lake – which made the dogs ridiculously happy.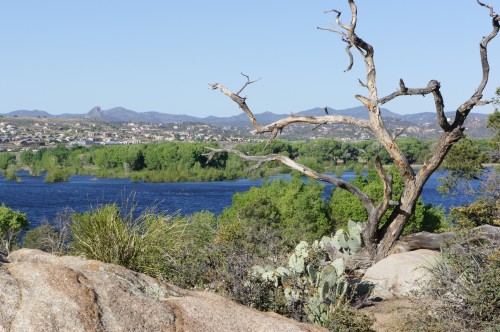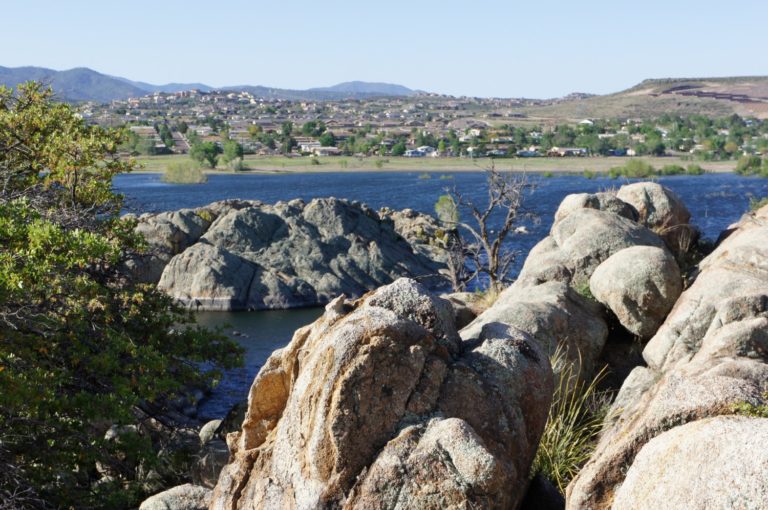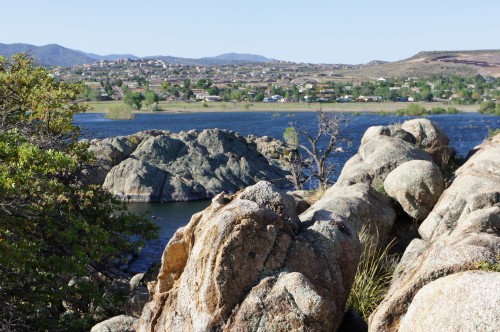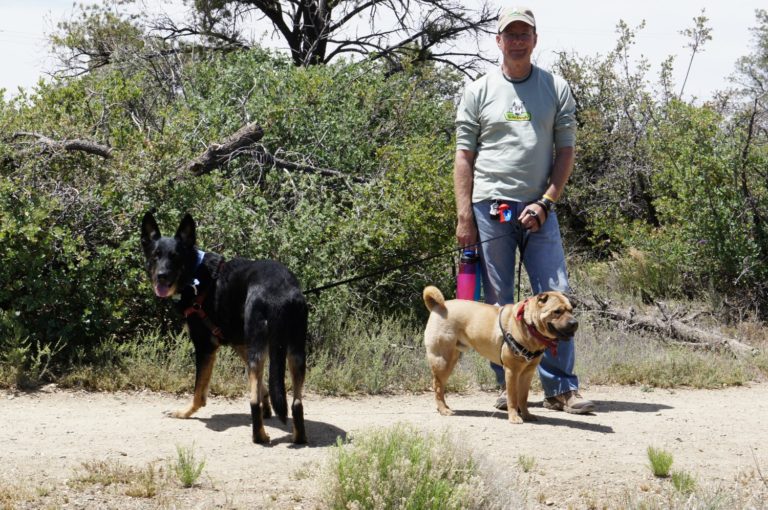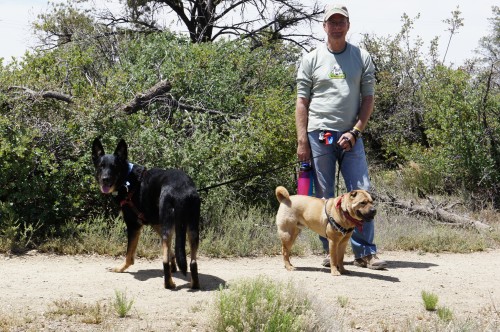 In fact, all was dandy … until we saw him: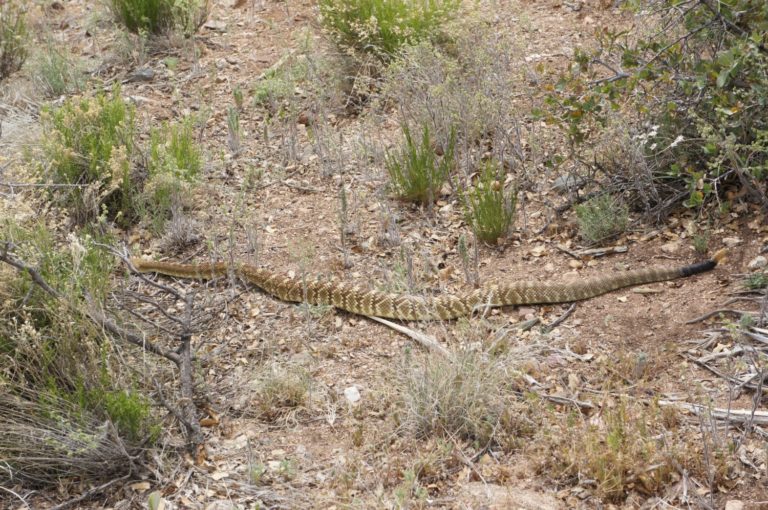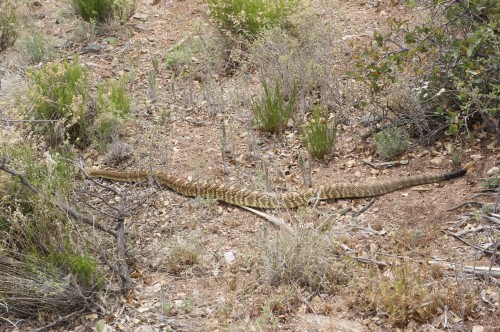 It's the first time we've seen a rattle snake! Our reaction was something like awe, with an undercurrent of terror. We gave him a wide berth, and he didn't seem bothered at all by us – just continued making his way toward the lake.
Pet Friendly Accommodations
There are a number of pet friendly hotels in town, but for those of you with small pets, I'd choose the Hassayampa Inn. Its location can't be beat, and it's gorgeous!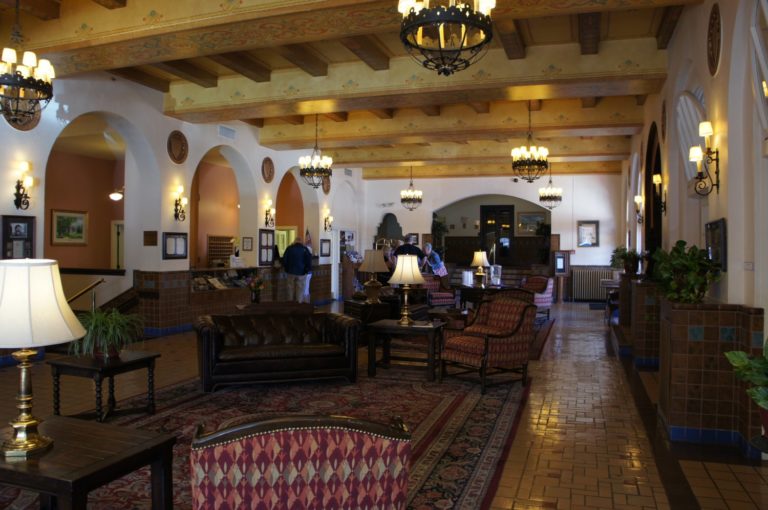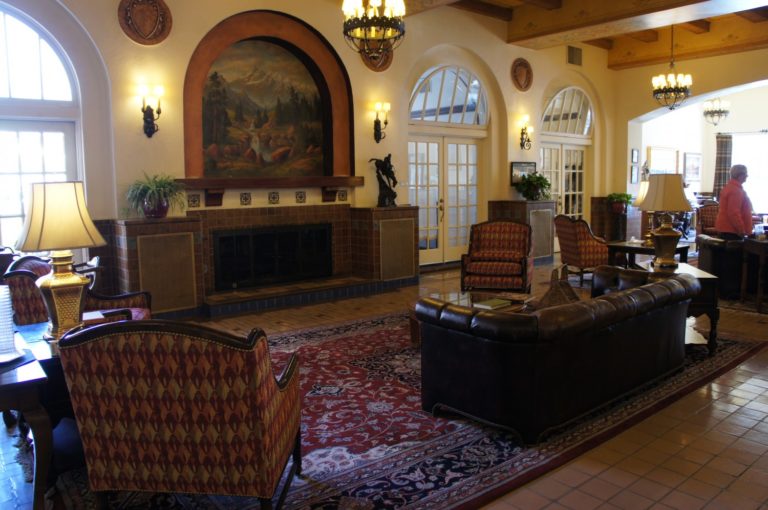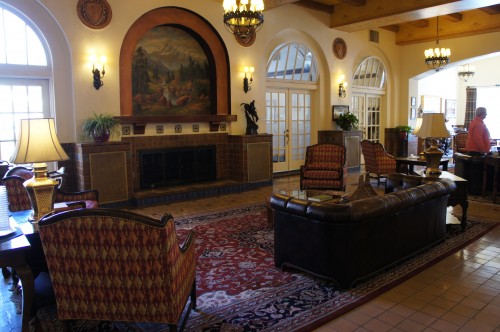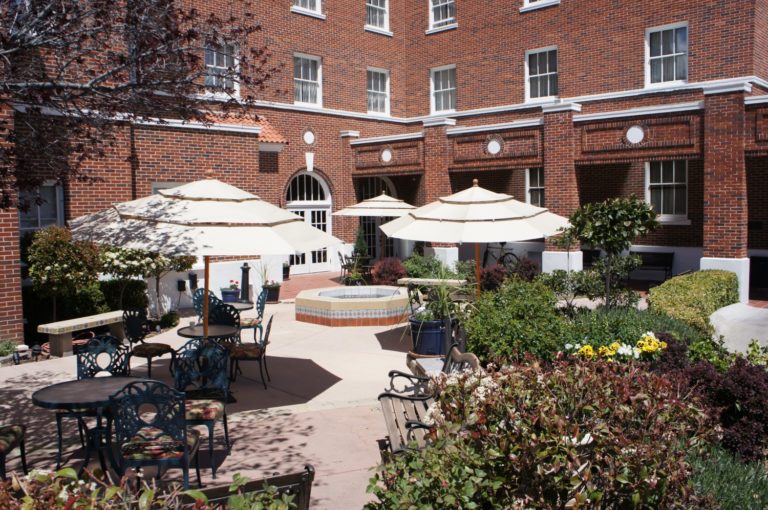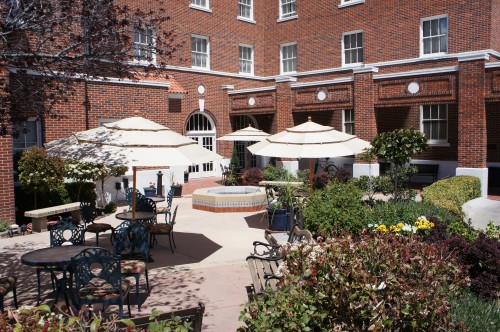 If you're looking for an RV park in the area, I would also recommend the Hassayampa Inn – because the two RV parks in Prescott leave a lot to be desired.
Pet Friendly Restaurants
Prescott has a plethora of pet friendly restaurants. (Say that 5 times fast!) We loved Cuppers Coffee and Tea. The food and service were very good, but what hooked us was its charming decor and pet friendly sidewalk patio.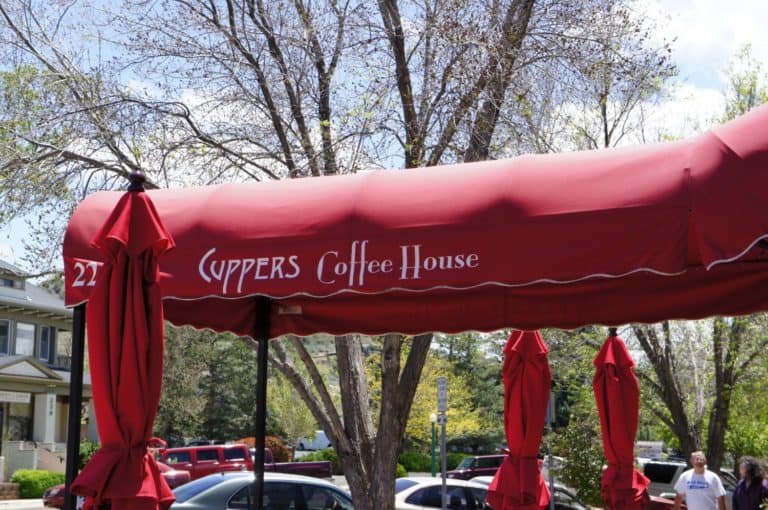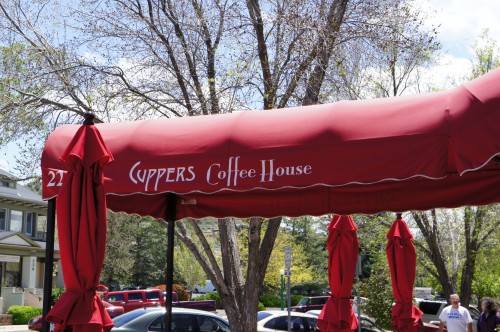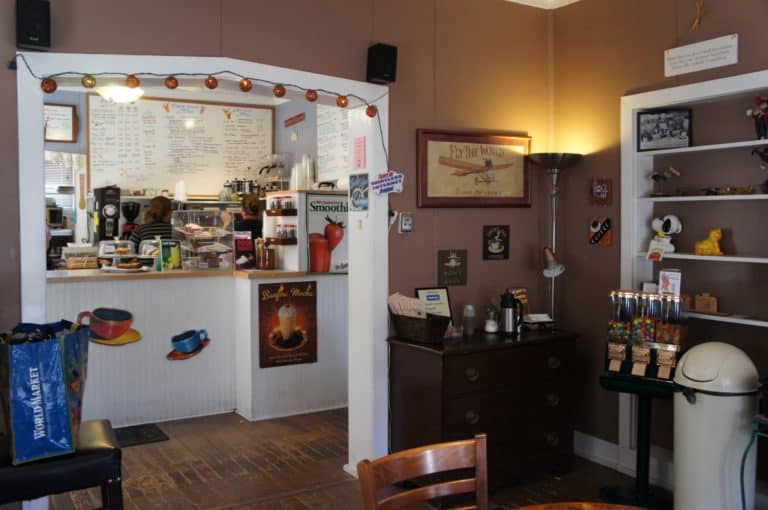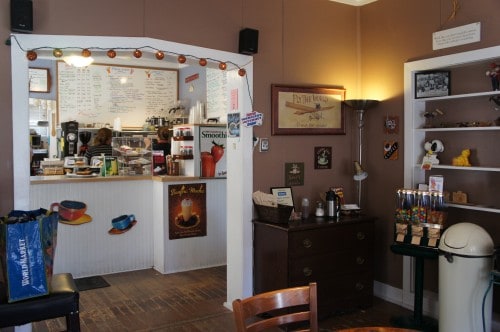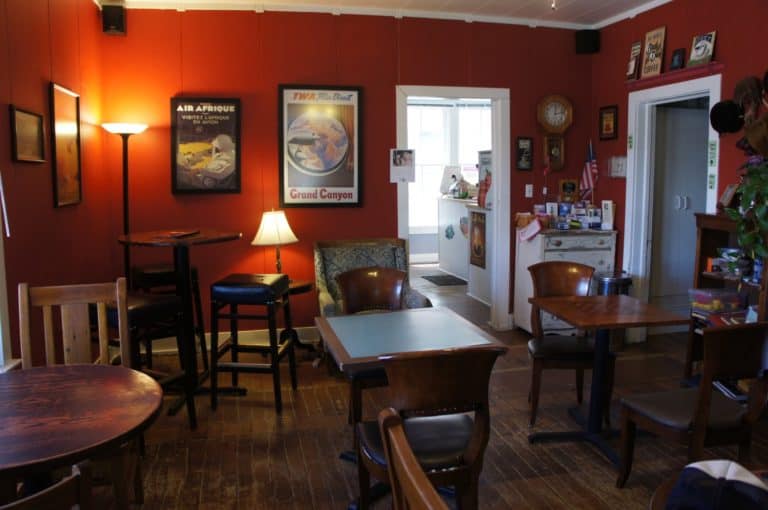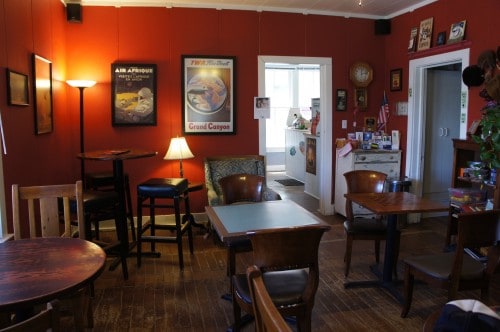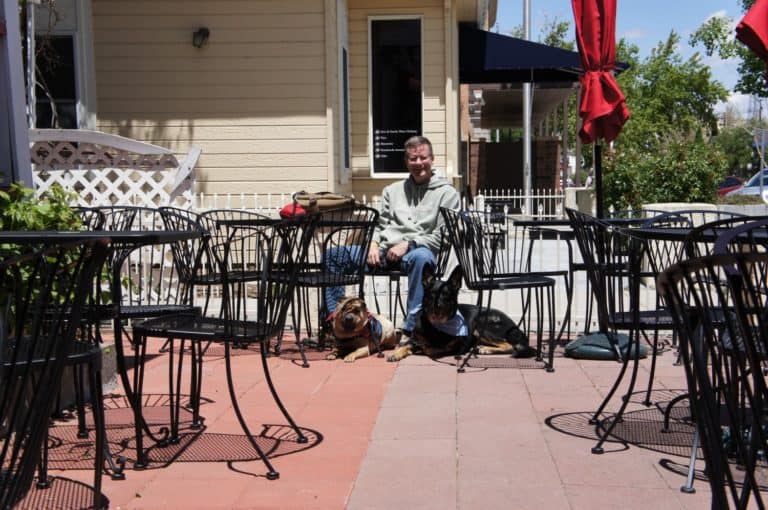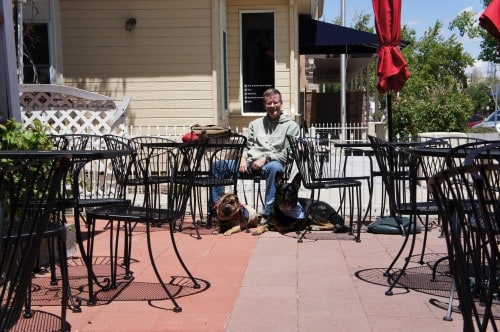 We were so taken with Prescott after our short stay that we've added it to our list of potential places to live!  If you're thinking of making a trip to Prescott and you're looking for more information, check out Visit-Prescott.
Amazon Affiliate Disclosure: GoPetFriendly.com LLC is a participant in the Amazon Services LLC Associates Program, an affiliate advertising program designed to provide a means for website owners to earn advertising fees by advertising and linking to amazon.com, audible.com, and any other website that may be affiliated with Amazon Service LLC Associates Program. As an Amazon Associate, the owner of this site earns a commission from qualifying purchases.
(Visited 6,320 times, 1 visits today)