We're heading into a fantastic time of year, when holiday parties, family gatherings, and visits with friends fill the calendar. And for many people, spending the holidays away from their pets is inconceivable. A bit of planning can help ensure that everyone – including the furry members of your family – enjoys the festivities. Here are some pet travel tips to make your holidays merry!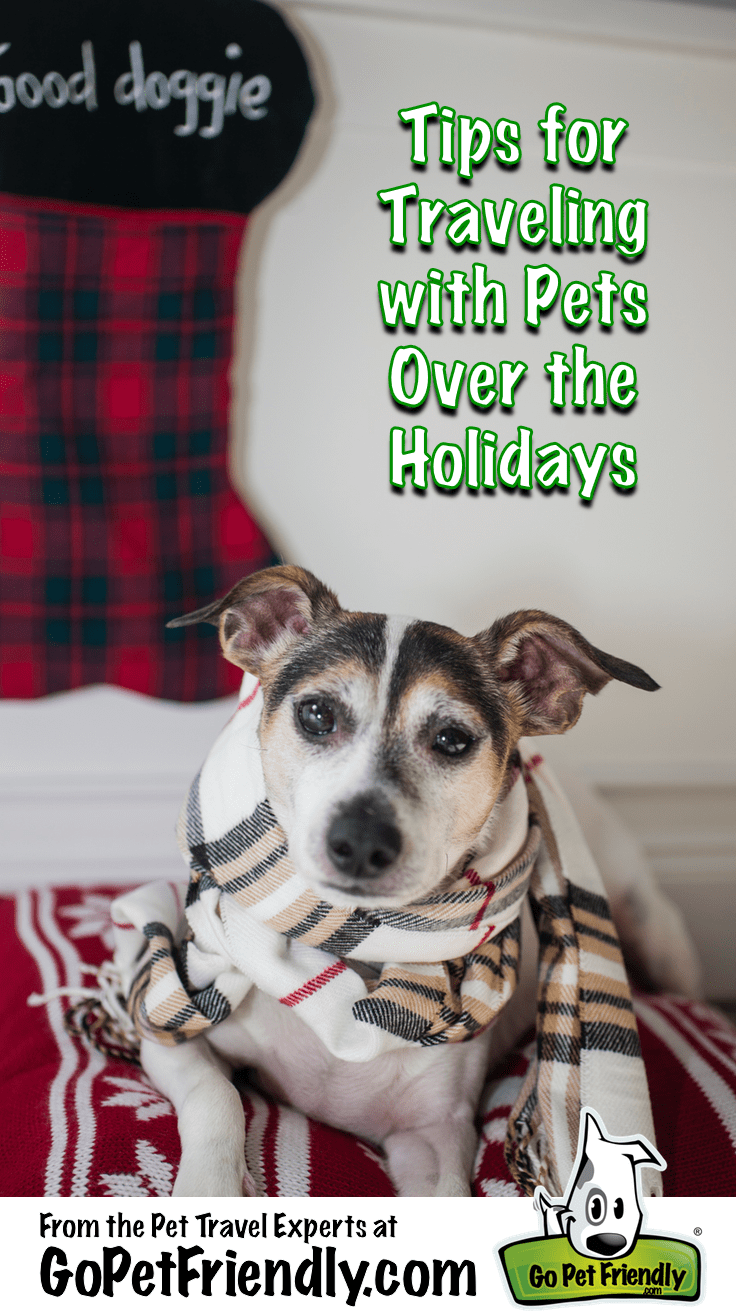 Holiday Pet Travel Tips
A Place to Stay
If you'll be staying with family or friends, make sure they're comfortable having your pet as a guest. Ask them about rules you'll need to follow and any areas of their home or yard that they'd prefer you'd avoid during your stay.
If you're going to a hotel or renting a vacation property, be sure to let them know your pet will be joining you. Verify the pet policy and confirm any additional fees you'll be charged.
In the Car
For her safety and yours, it's important that your pet is properly secured in a carrier, crate, or seat belt harness while you're driving. Acclimating your pet to their carrier or harness before your trip will help make the ride go smoothly.
READ MORE ⇒ What To Do If Your Puppy Gets Motion Sickness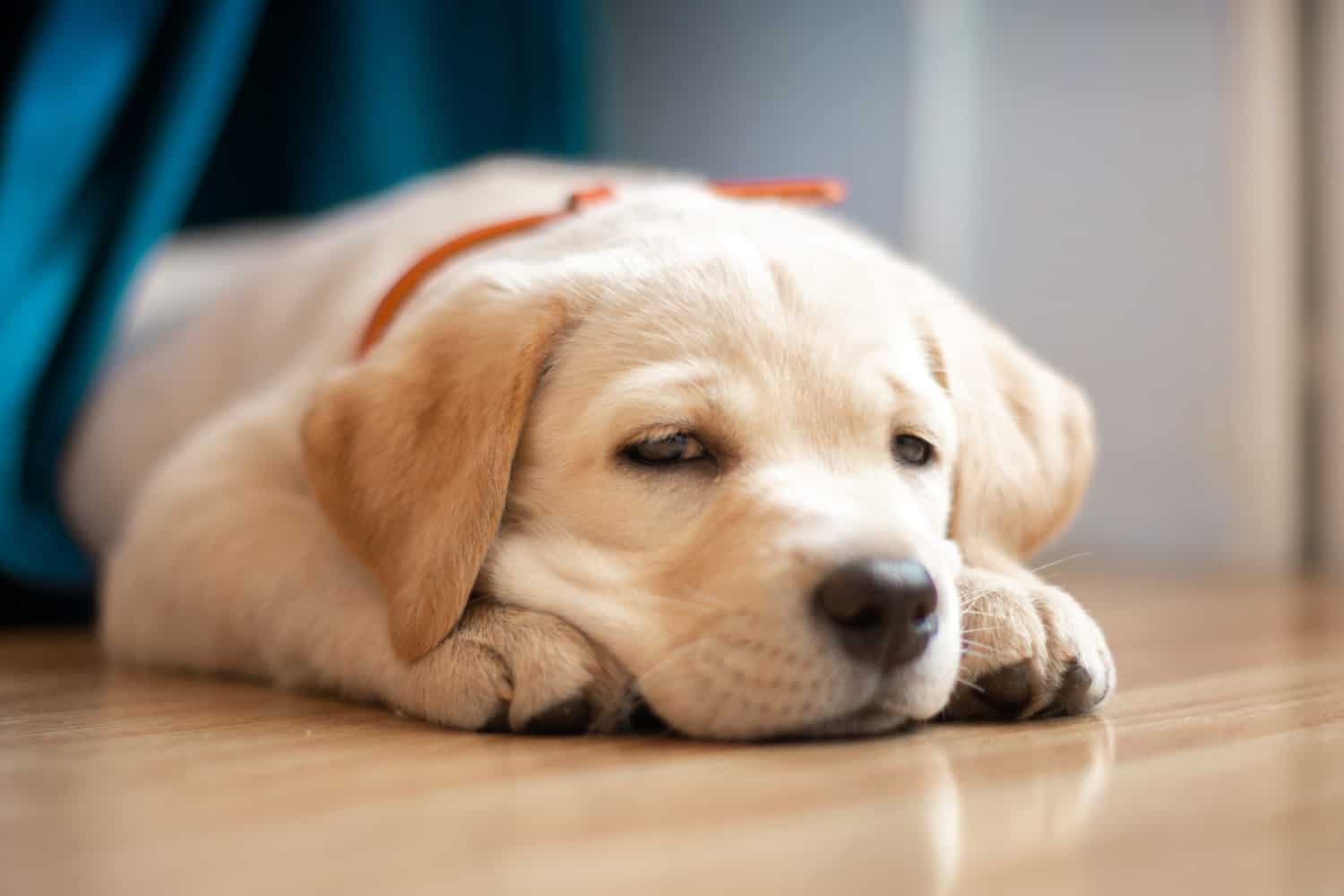 Show Off Their Best Behavior
All the new places, scents, and people is what makes traveling exciting for our dogs. Understanding what's allowed in a new environment, however, can be confusing for them. Help your pet impress your hosts by brushing up on their basic obedience skills before you go.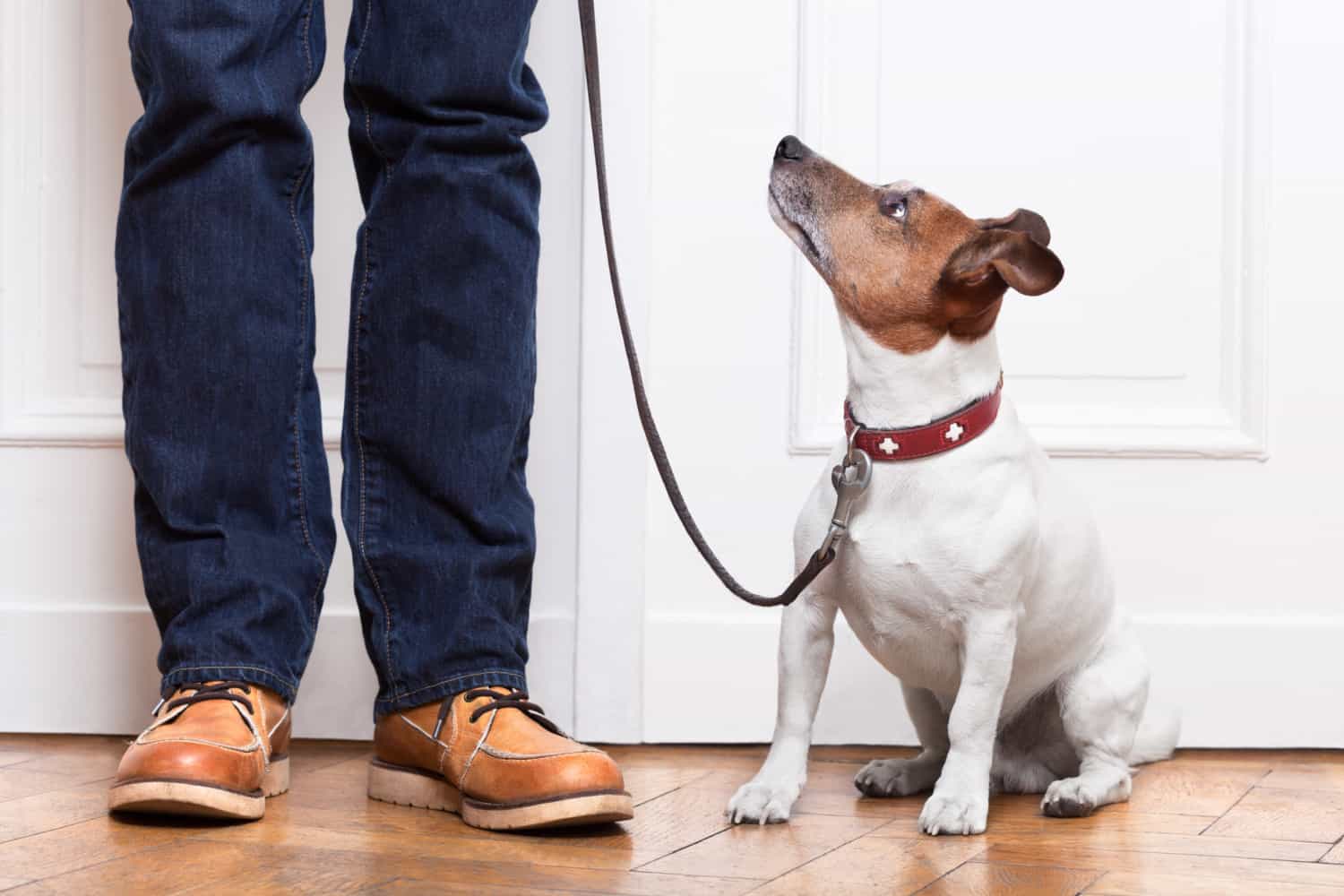 Quality Entertainment
If your pet has a favorite chew or stuffed toy that keeps her entertained at home, but sure to pack it for your trip! There may be times when you'd like your pet to quietly occupy herself, and having something familiar to focus her attention will help.
For a little additional excitement, hide the toy for a couple of weeks before you go. You pup will be especially thrilled to see it again!
READ MORE ⇒ Tips for Tiring Out A Dog In A Small Space
A Quiet Space
The hustle and bustle of holiday activities can be exhausting – for us and our pets! Bring your pet's bed or crate and provide them a peaceful place to relax away from the ruckus. For pets with anxiety, consider playing calming music to help cover unfamiliar noises and alleviate stress.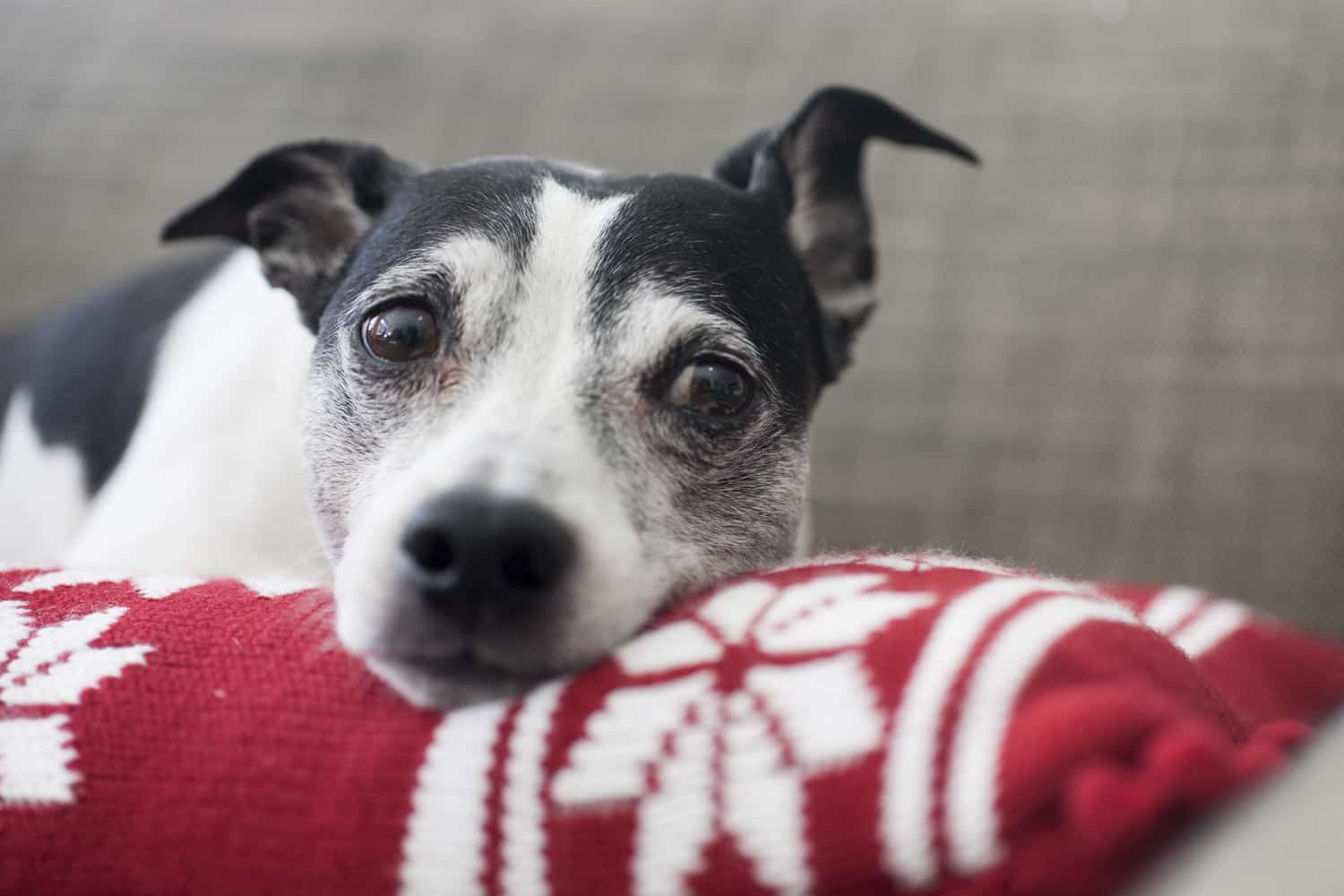 Beware of Spoilage
With all the eating, drinking, and merry-making, pets are often fed things they shouldn't be during the holidays. Foods like chocolate, raisins, macadamia nuts, onions, and alcohol are toxic for your dog. And simply eating foods he's not used to can lead to gastrointestinal distress.
Make it clear to your hosts and other guests that anyone feeding your pet from the table will be cleaning up any messes he makes later!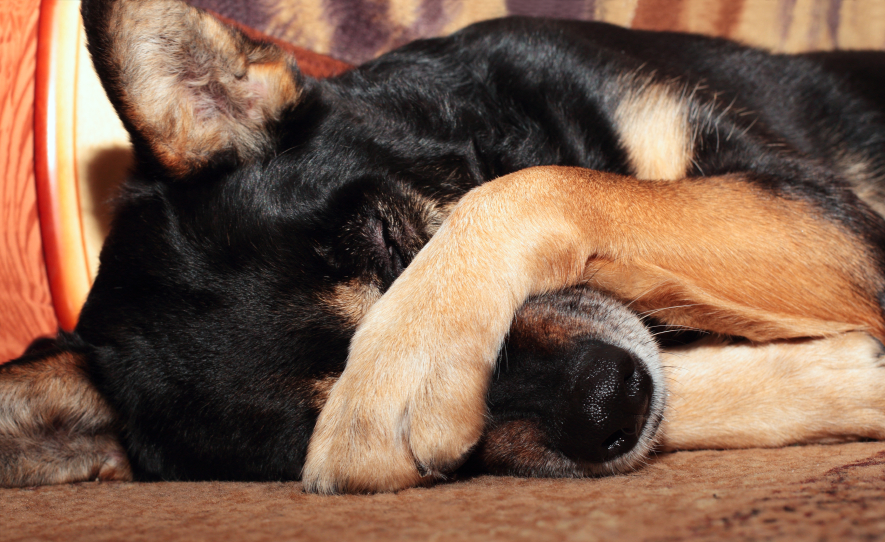 Stay on Schedule
Something as simple as feeding and exercising your pet on their normal schedule can help reduce their anxiety. Set an alarm to remind you of your pet's feeding time. And use his daily walks to enjoy a little one-on-one time.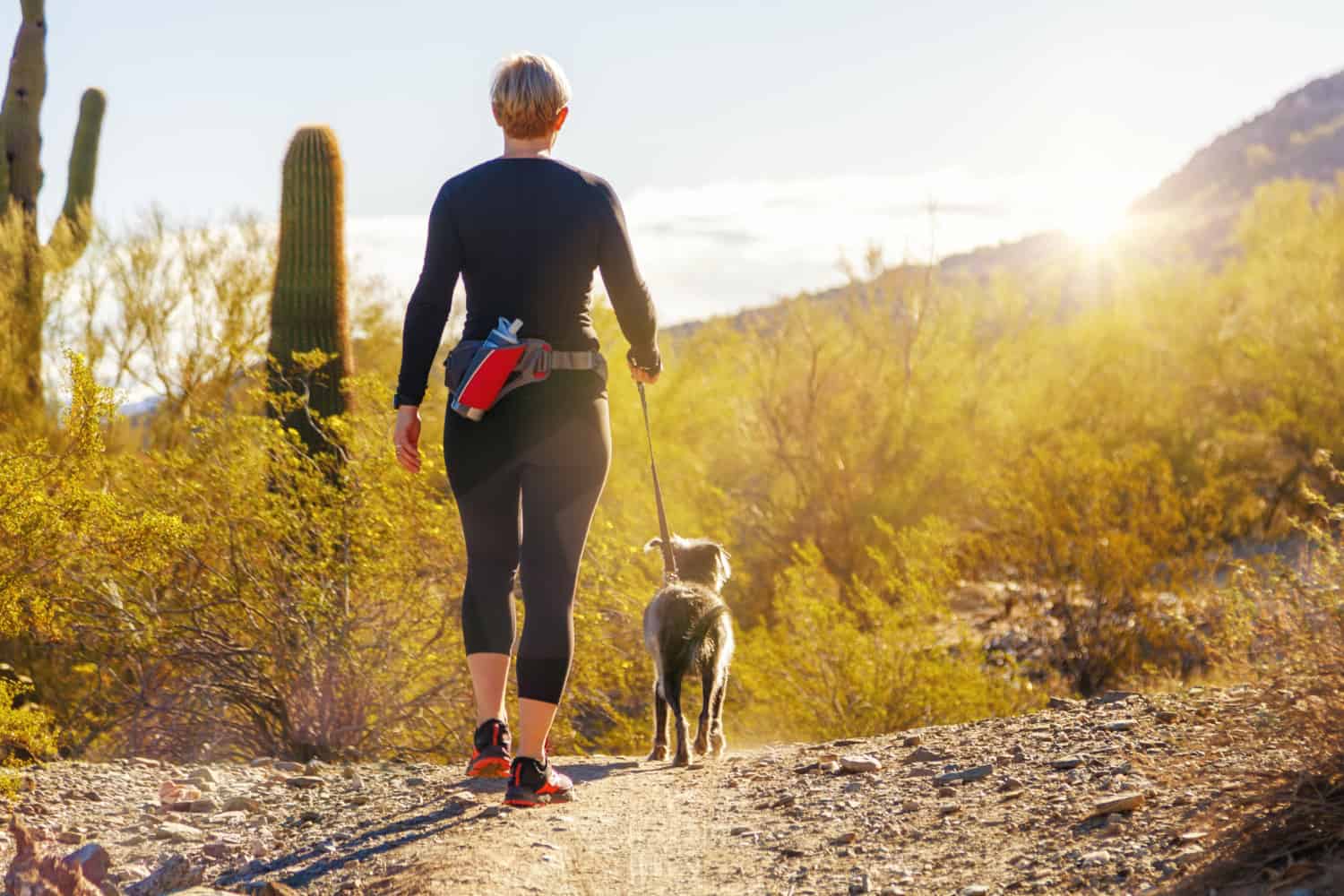 Just in Case
Pets can slip out the door in a flash, so be sure your pet's ID tags have a phone number where you can be reached while you're traveling. In the event you need to make posters, it's also helpful to carry a picture of your pet.
Finally, having your pet's veterinary records with you could be critical in the event of an illness or injury. Rather than lugging around a large file, make a paper copy of current vaccination records, and scan the rest of the information for storage on an easy-to-pack USB drive.
Keep Your Cool
Over-excitement, anxiety, and stress are common emotions around the holidays. Remember that your pet will pick up on your feelings – so relax, stay calm, and have fun!
We hope these pet travel tips for the holidays help you and your pet do more together.
(Visited 889 times, 1 visits today)