Conceptions are wonderful, but reality is better. That's what I learned in northern California.
Before any of us travel to a new place, we have some idea of what it will be like. Sometimes you're swept away by the travel brochures only to be disappointed when you arrive to find a place a little less shiny than the photos. Other times though, you're imagination just can't stretch far enough to fully anticipate what you're about to see.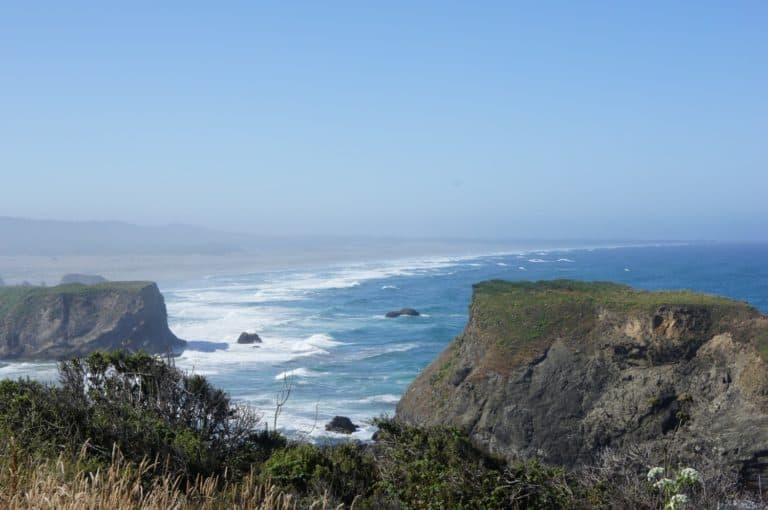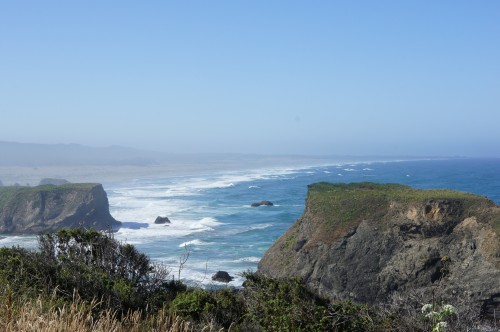 We'd spent a few days on the coast south of San Francisco a few years (and what now seems like a lifetime) ago. We'd also taken a jaunt over to Bodega Bay from wine country in June to get a sneak peak of the coast north of San Fran. Even with the foreshadowing, my little accountant's brain could not fathom how gripping those 400 miles from the big city to Oregon's border would be.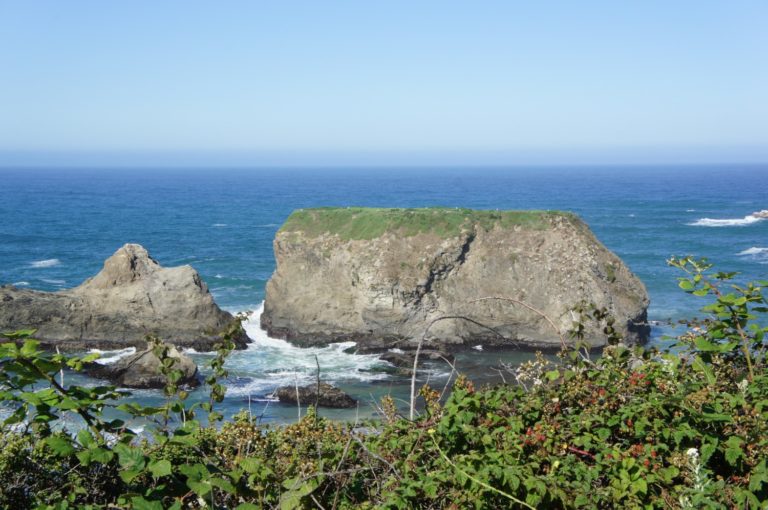 Following Hwy 1 was the best decision we've made. I hesitated to take this route, knowing it would be a challenge to drive the Winnebago on the winding, narrow road. And, it was white-knuckled and slow going at times – but I'd do it again. The fact that you can't get here at 70 miles an hour is exactly what preserves the character of the area. Surprisingly, it reminded me a lot of Wisconsin. It's as rural and agricultural as where I grew up, and I finally understand why the cows in California are happier – seriously, how can you compete with this view?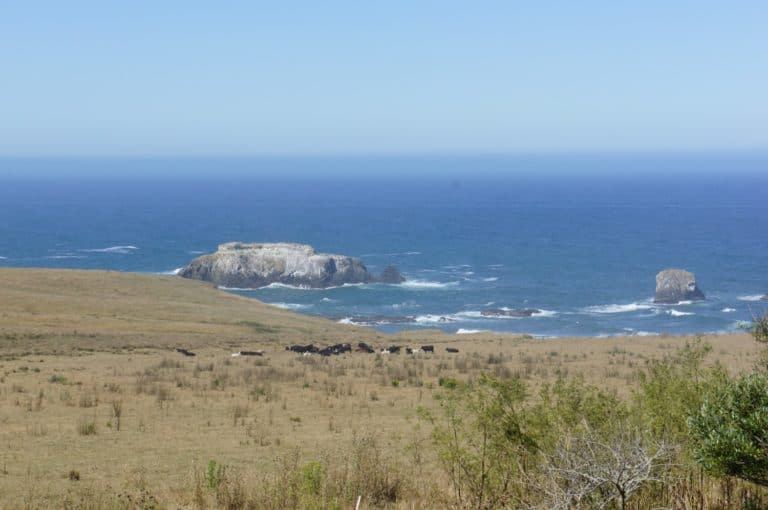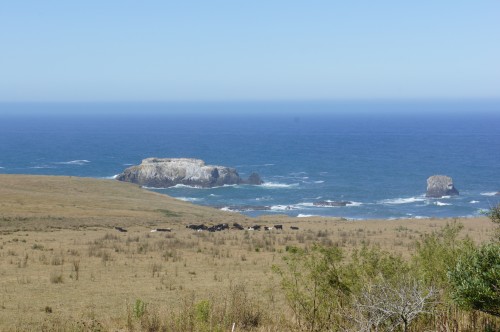 You can literally smell the redwoods coming. No matter how many pictures you see, you can't imagine what it's like to stand under these trees until you do it.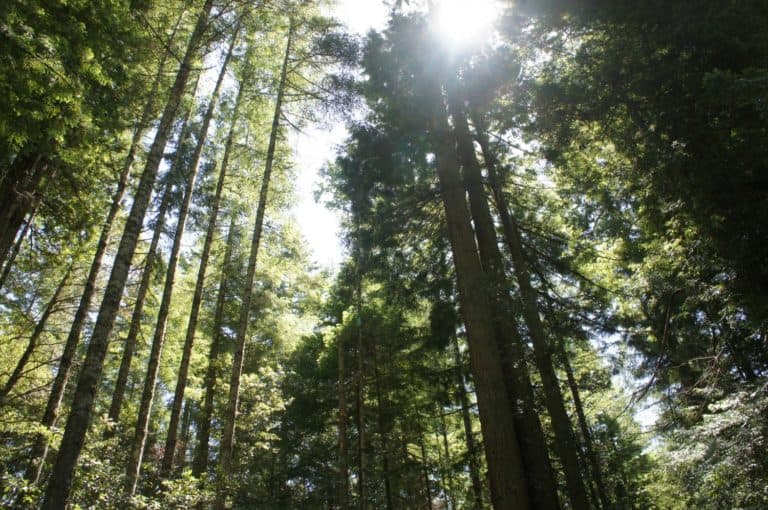 In my imagination, there isn't a lot of vegetation under evergreen trees … something about acid in the needles and lack of sunlight. Apparently that doesn't apply here, because the forest is so thick you'd have to chop through it with a machete, and it goes on and on.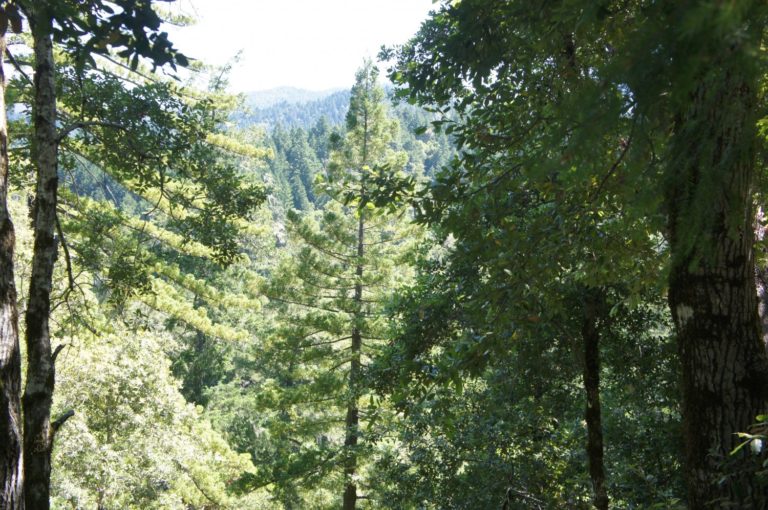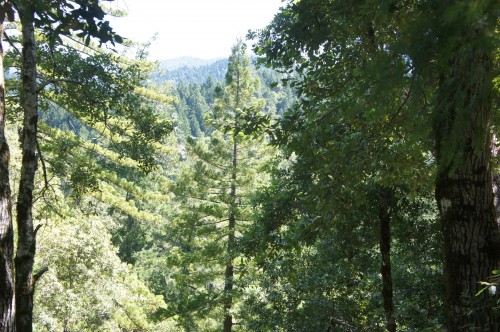 The icing came when camped on the Klamath river, about 40 miles south of the California/Oregon border. The location was perfect and the Internet connection was non-existent, so we went out to watch the sunset.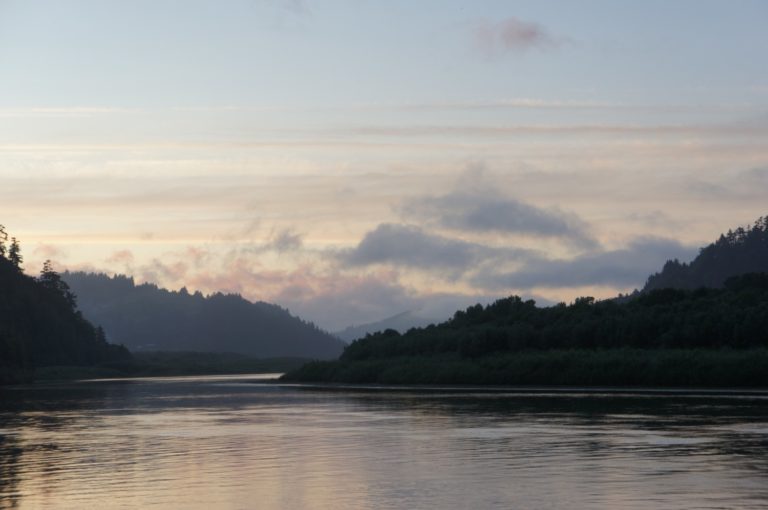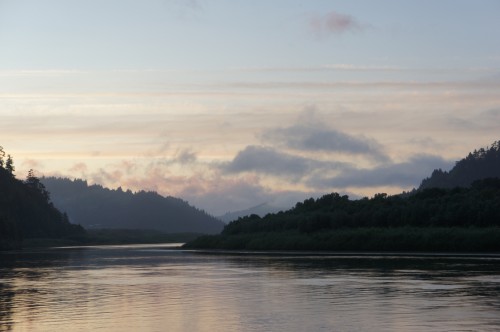 A handful of other campers gathered around hoping to spot a gray whale and her calf  that had been seen in the river for several days. It wasn't long before they spouted right in front of us.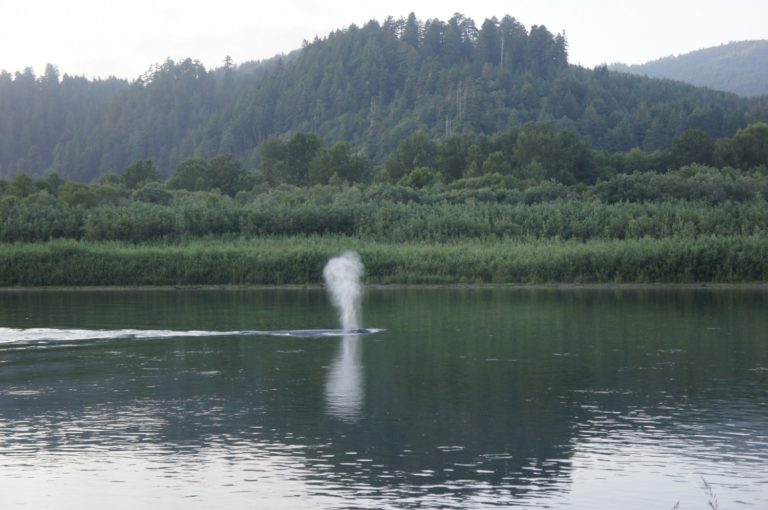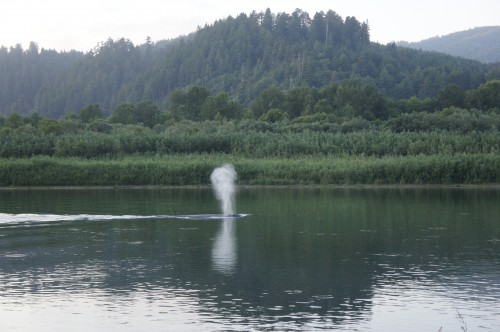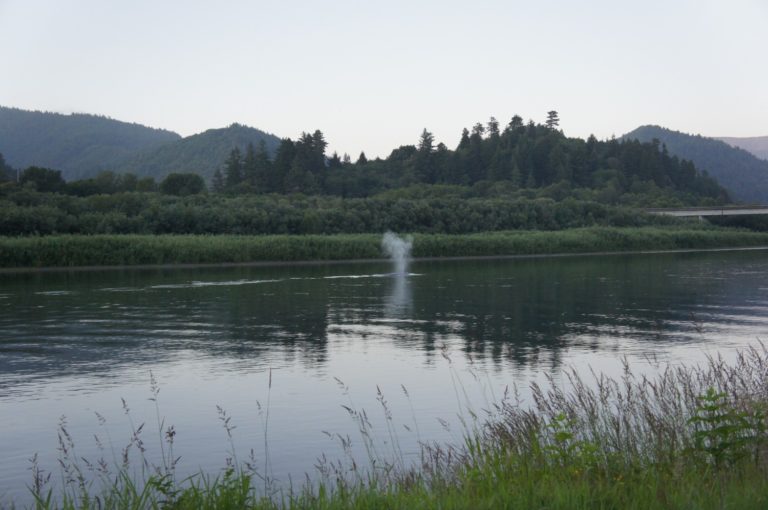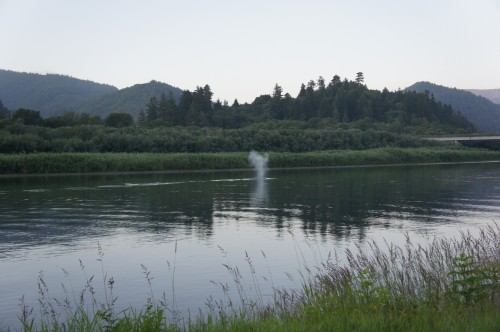 It was the perfect farewell to California – for now. And I appreciate the reminder that my preconceived notions are never enough – I need to see it all.
Have you visited a place that was even better than you expected?
Planning a pet friendly trip of your own? We'll make it easy:
Pet Friendly Hotels | Pet Friendly Destinations | Pet Friendly Activities
Amazon Affiliate Disclosure: GoPetFriendly.com LLC is a participant in the Amazon Services LLC Associates Program, an affiliate advertising program designed to provide a means for website owners to earn advertising fees by advertising and linking to amazon.com, audible.com, and any other website that may be affiliated with Amazon Service LLC Associates Program. As an Amazon Associate, the owner of this site earns a commission from qualifying purchases.
(Visited 2,352 times, 1 visits today)