This post is part of a series on The Ultimate Pet Friendly Road Trip, our 10-month, 15,000-mile tour of the top pet friendly attraction in each of the lower 48 states.
Tennessee's Top Pet Friendly Attraction: Shelby Farms Park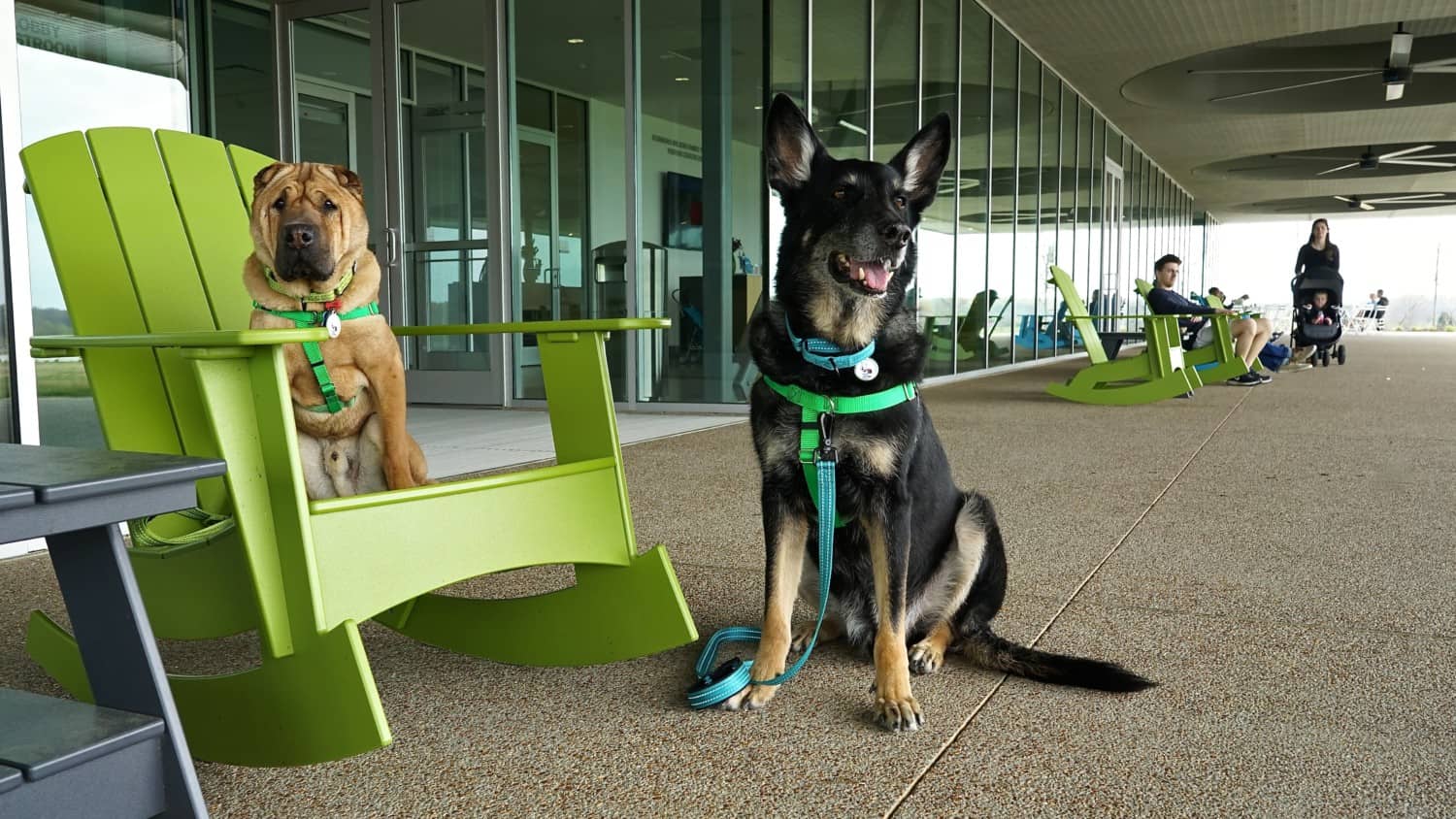 It's the most wonderful thing to select a Top Pet Friendly Attraction, and then arrive to find it's exponentially improved since your last visit. That's exactly what happened when we visited Shelby Farms Park in Memphis last week. We'd known it to be one of the country's largest urban parks, with a massive off-leash dog area and miles of pet friendly trails, but the improvements they've made took our breath away – you're going to love this place!
The Outback
Let's start with what initially drew our attention to Shelby Farms … the off-leash area. The Outback, as it's known, is nothing short of a dog's dream with more than 100 acres of meadows, woods, ponds, and trails to explore sans leash. There are places to splash, other canines to romp with, more wide, open space than you can shake a stick at, dog water fountains, and a dog wash station where your pal can rinse off before jumping in the car to explore other areas of the park.
The Outback is not entirely fenced, so your dog does need to have a solid recall before you let him off leash here. If you're not sure about your dog's reliability, get a length of light-weight rope that you can attach to his collar and practice calling him to you for a treat before letting him run completely free. If it turns out he's not ready, stepping on a rope is much easier than running across 100 acres bent over trying to catch your dog here.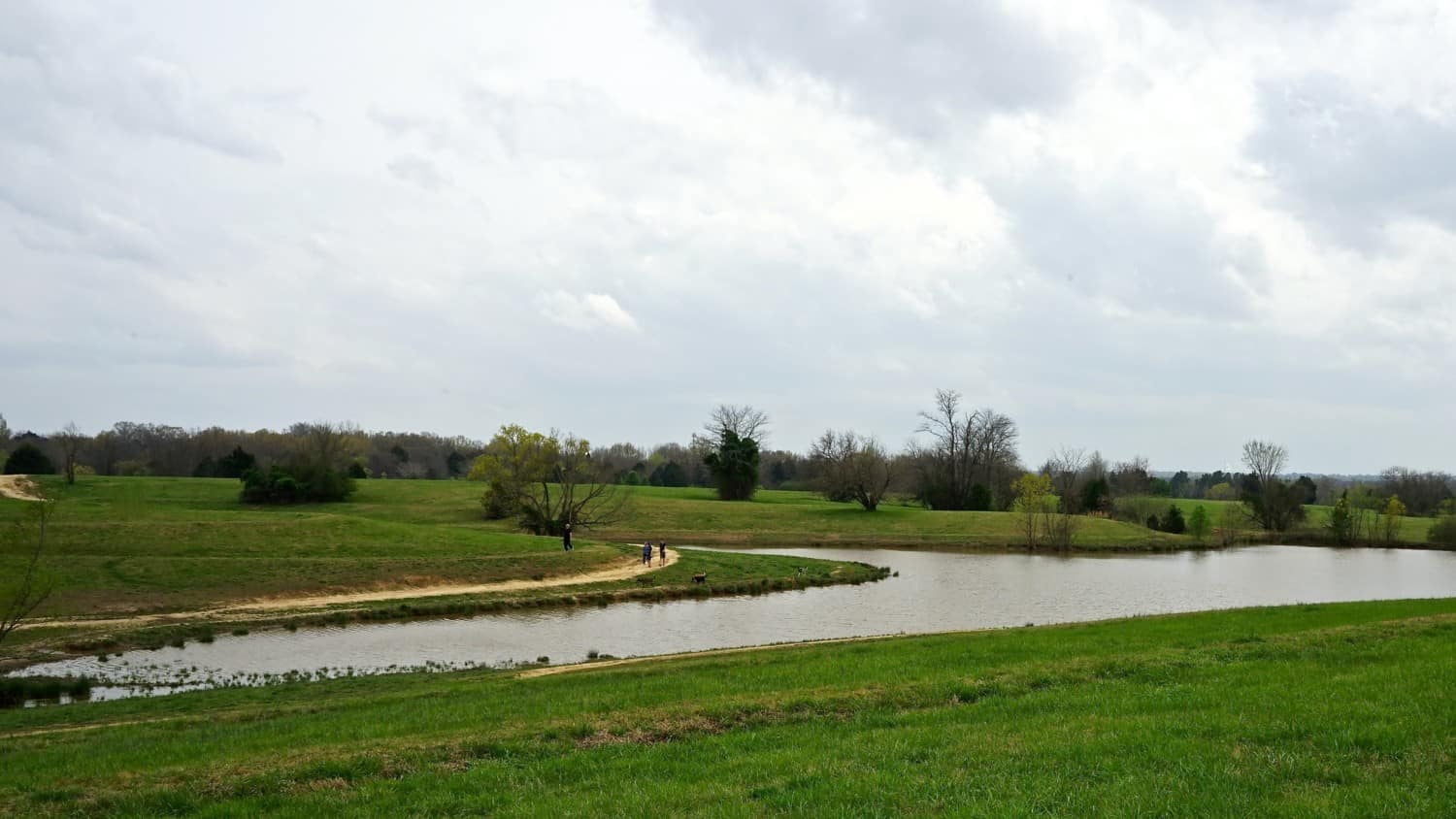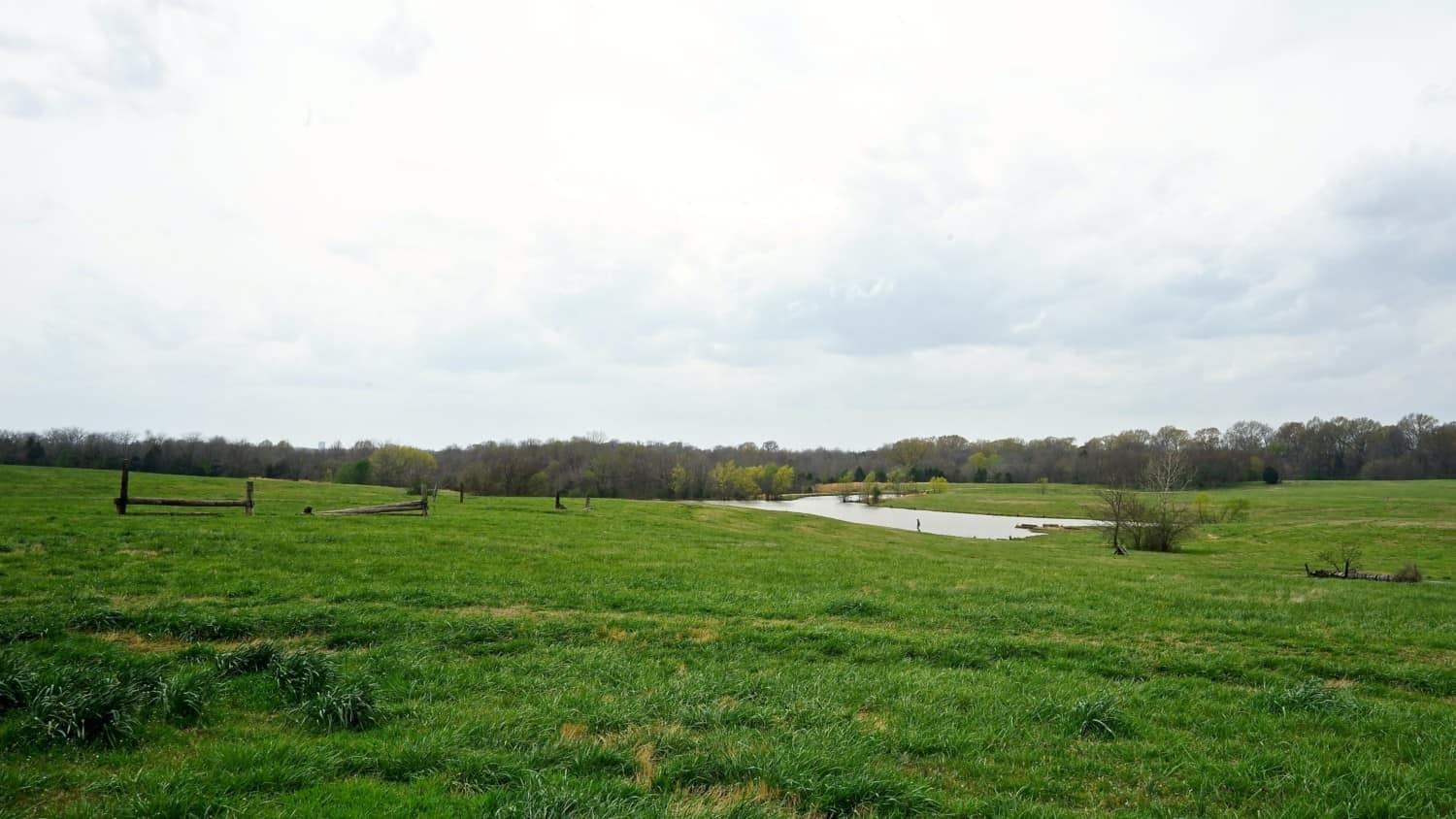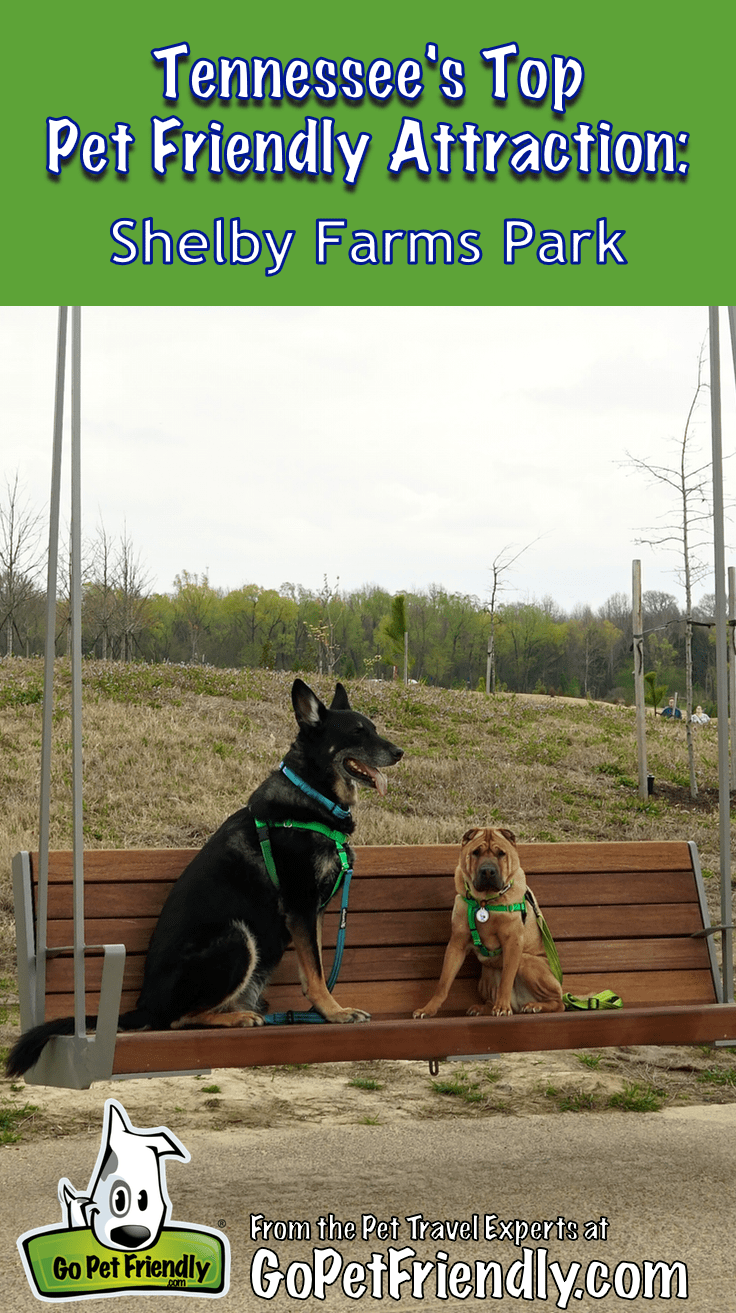 The rules for dogs at Shelby Farms Park are pretty simple:
Within The Outback

Open sunrise-sunset each day

One dog per person

Dogs must be under voice command

Pet waste is to be picked up and disposed of properly

Dogs are not allowed to disturb or interfere with wildlife or other park guests

Everywhere Else in the Park, including the Greenline

Dogs must be on leash no longer than 10 feet
In his younger days, Buster loved nothing more than a good, off-leash run in the wild, but now he and Ty both prefer to have some distance from other dogs. Good news … there's plenty of other things to do at Shelby Farms Park for dogs who aren't social butterflies!
Hit the Trails
There are more than 40 miles of trails winding through the Park's 4,500 acres, from quiet woodland hikes to paved paths that offer an easy stroll along the river or around the lake. Dogs on leash are welcome on all the trails, and our favorites are the promenade around Hyde Lake, the Chickasaw Trail past Chickasaw, Pine, and Mayor Lakes, and the shady White, Blue, and Yellow Trails though the Lucius Burch Jr. State Natural Area.
Many of the parks trails are paved, and bike rentals are available if you're interested in exploring more than walking will allow. The promenade around Hyde Lake even includes a separate bike path.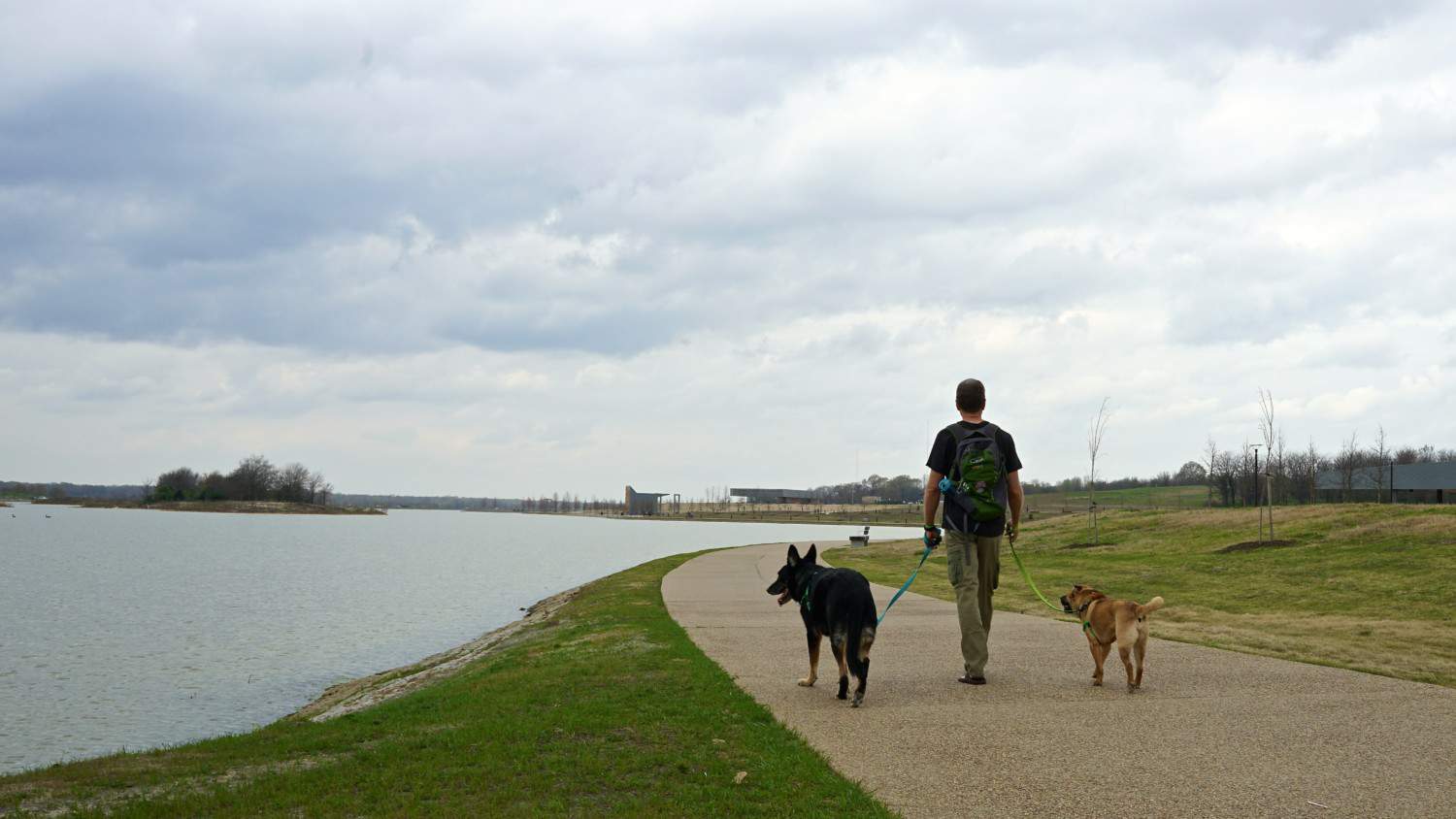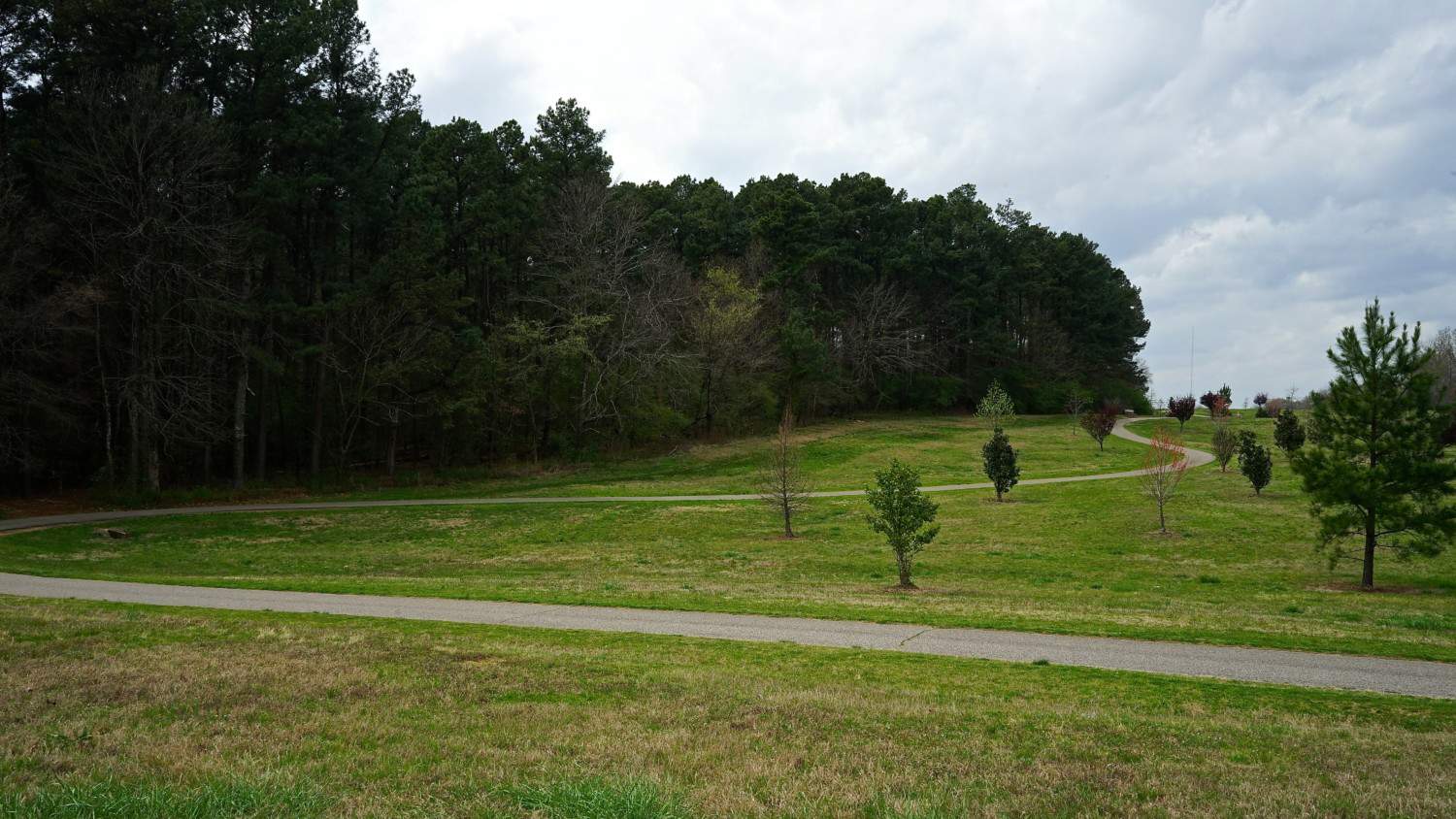 The Heart of the Park
Most of the new developments have happened in the Heart of the Park, with new places to gather and more recreational opportunities. They've built a beautiful visitors center, overlooking the much expanded Hyde Lake. Benches, gigantic porch swings, and over-sized loungers are scattered along the 2.3-mile paved promenade around the lake, and the boys enjoyed trying them all.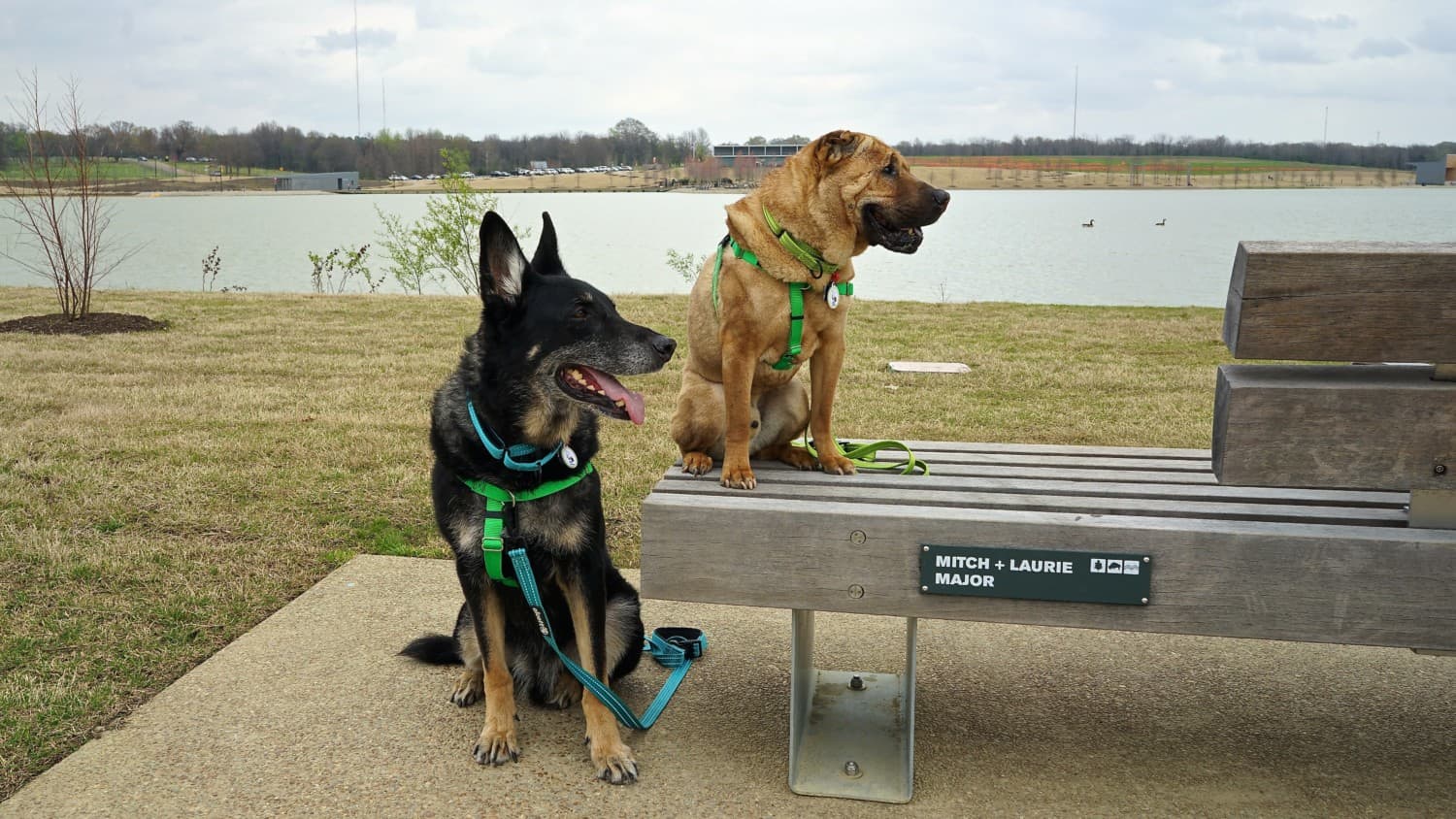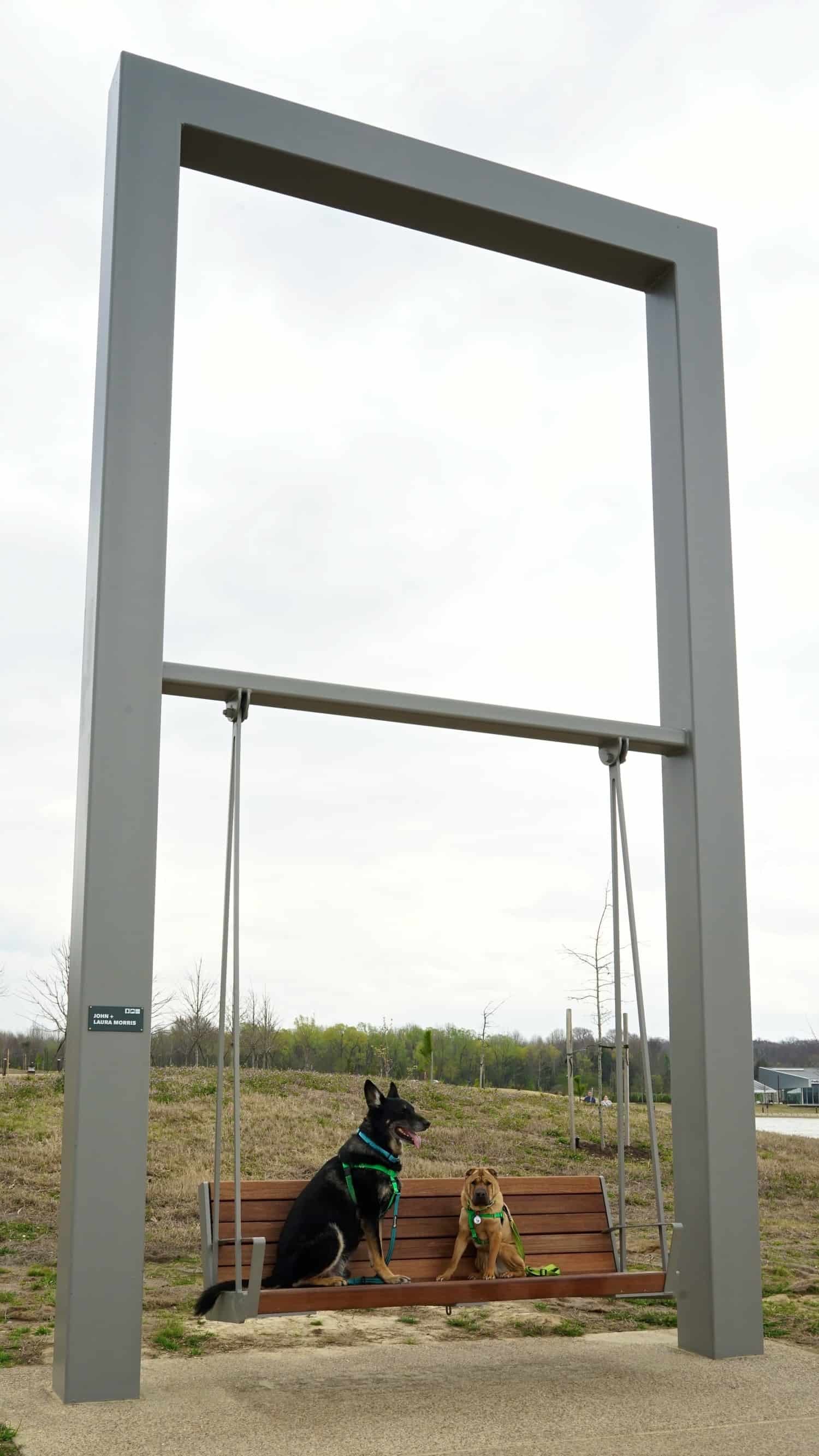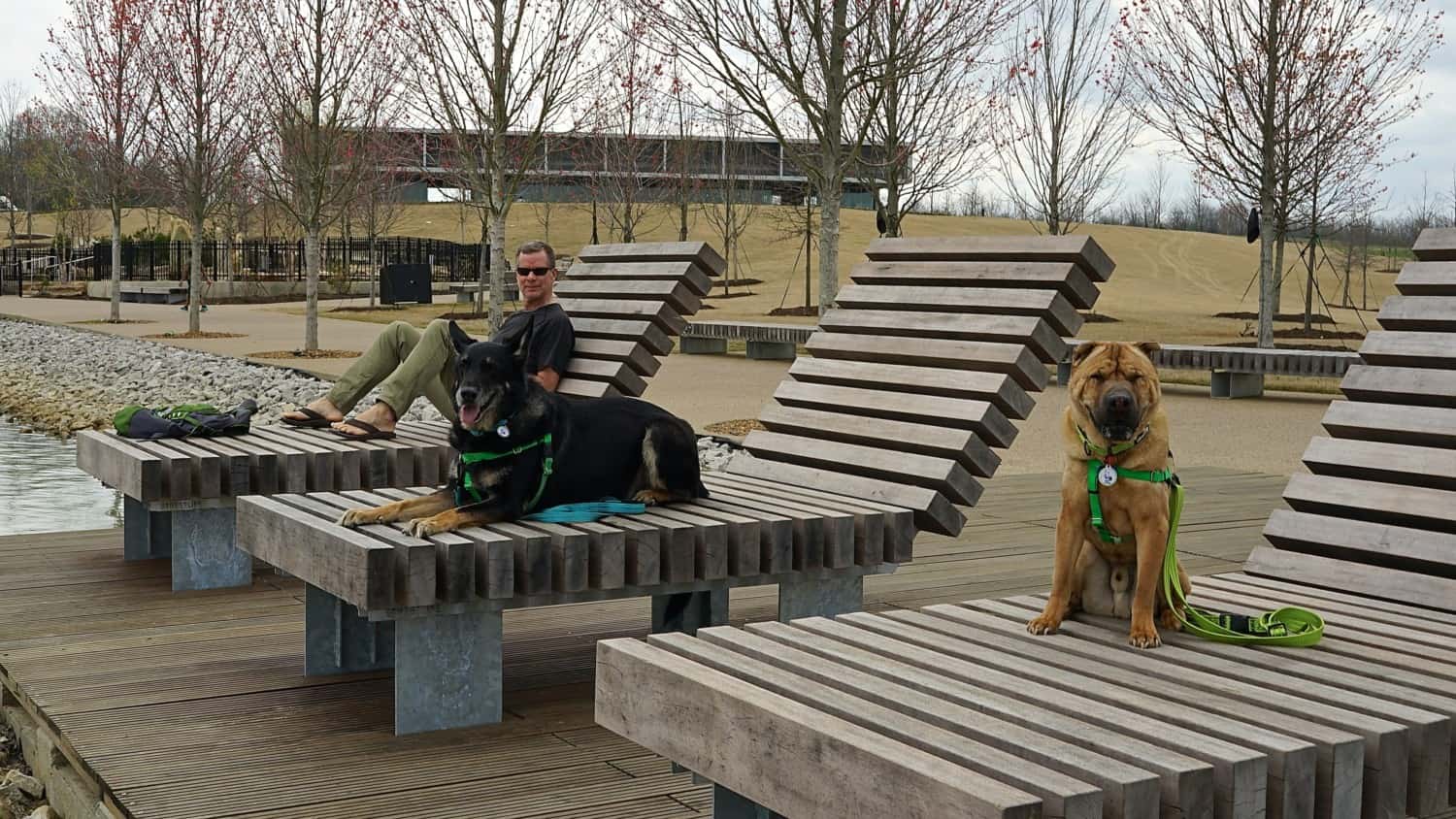 Attached to the visitor center is a grab-and-go café called Kitchenette, with a covered outside seating where ravenous dogs and people can get a snack.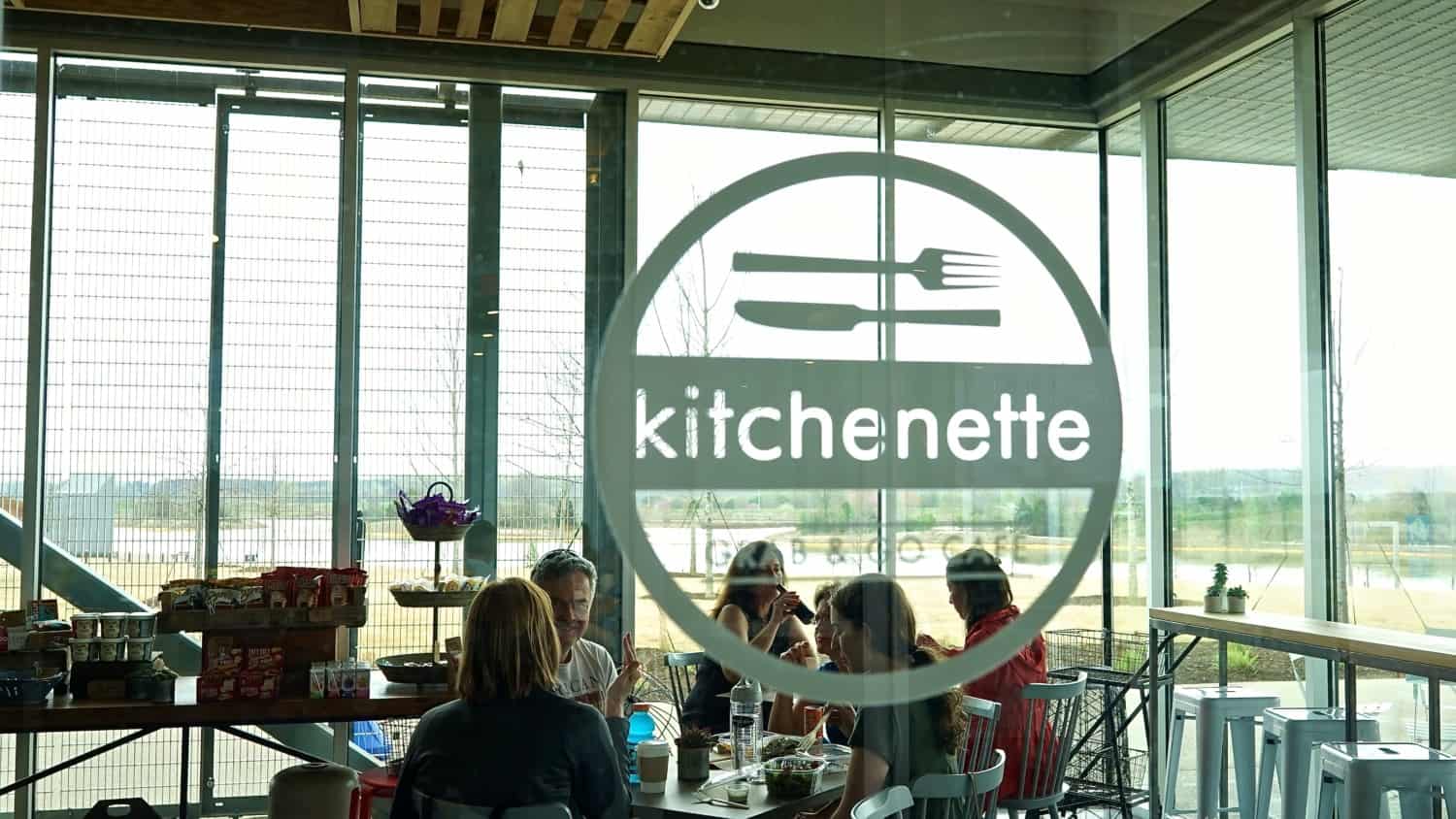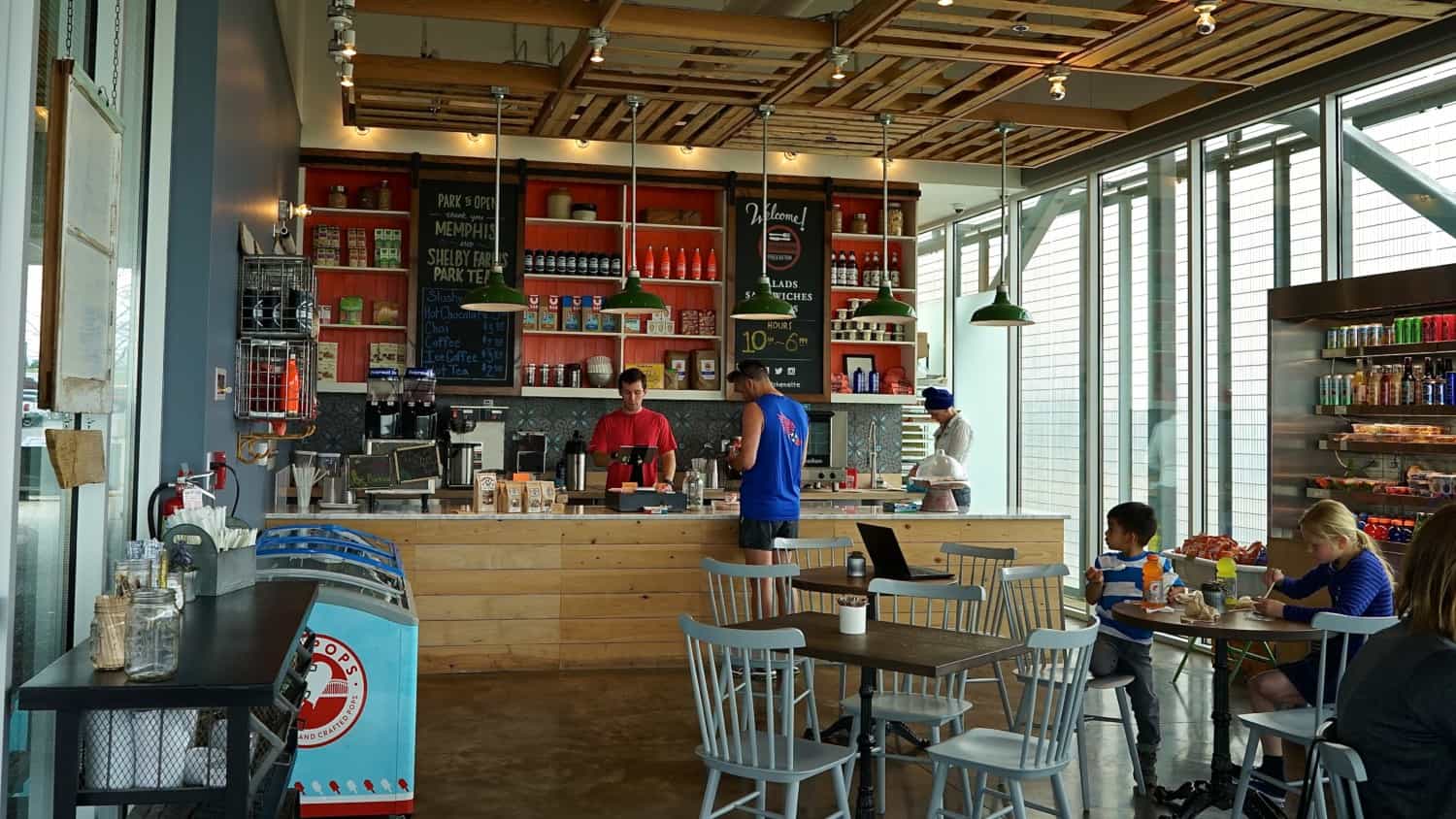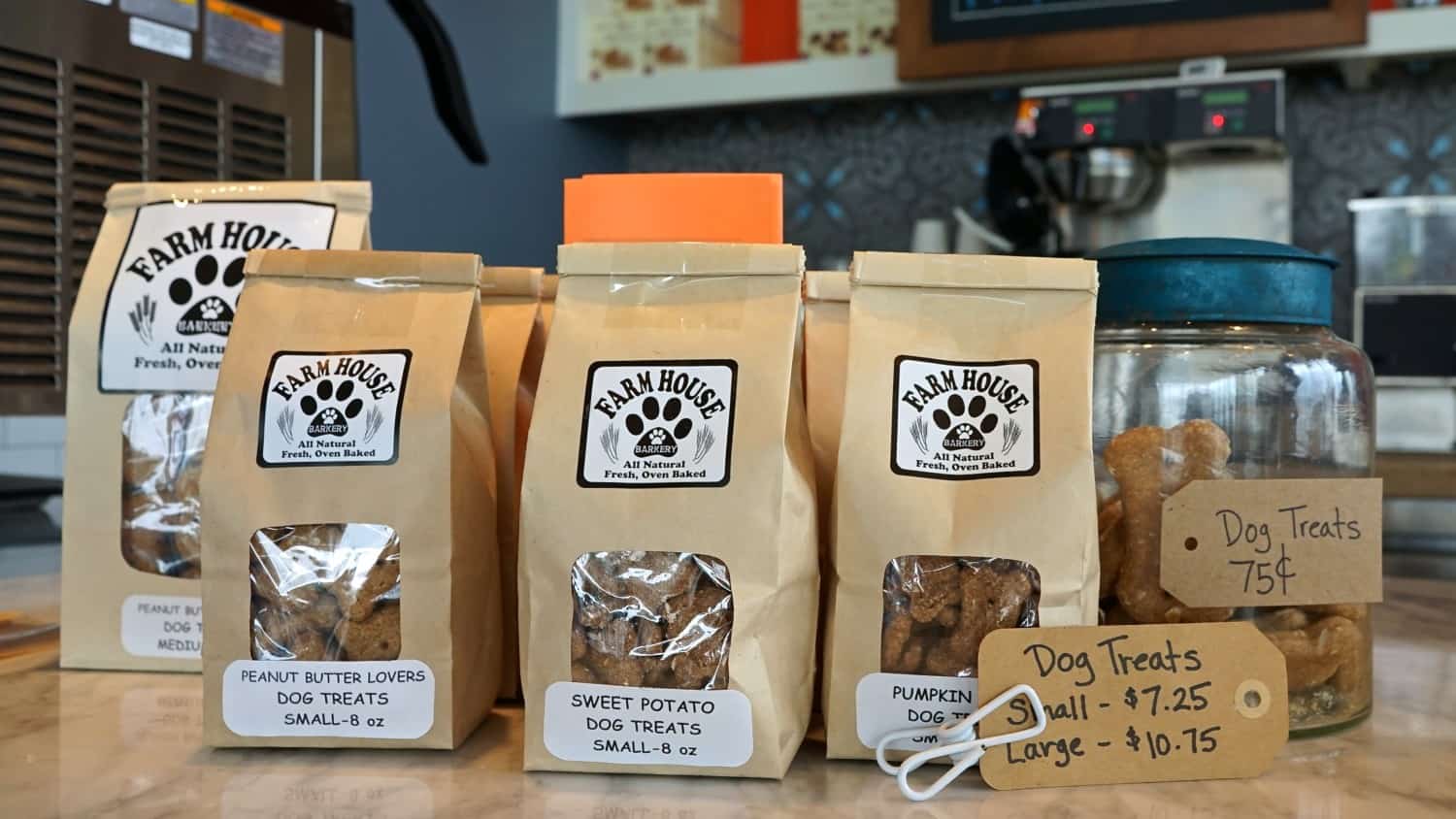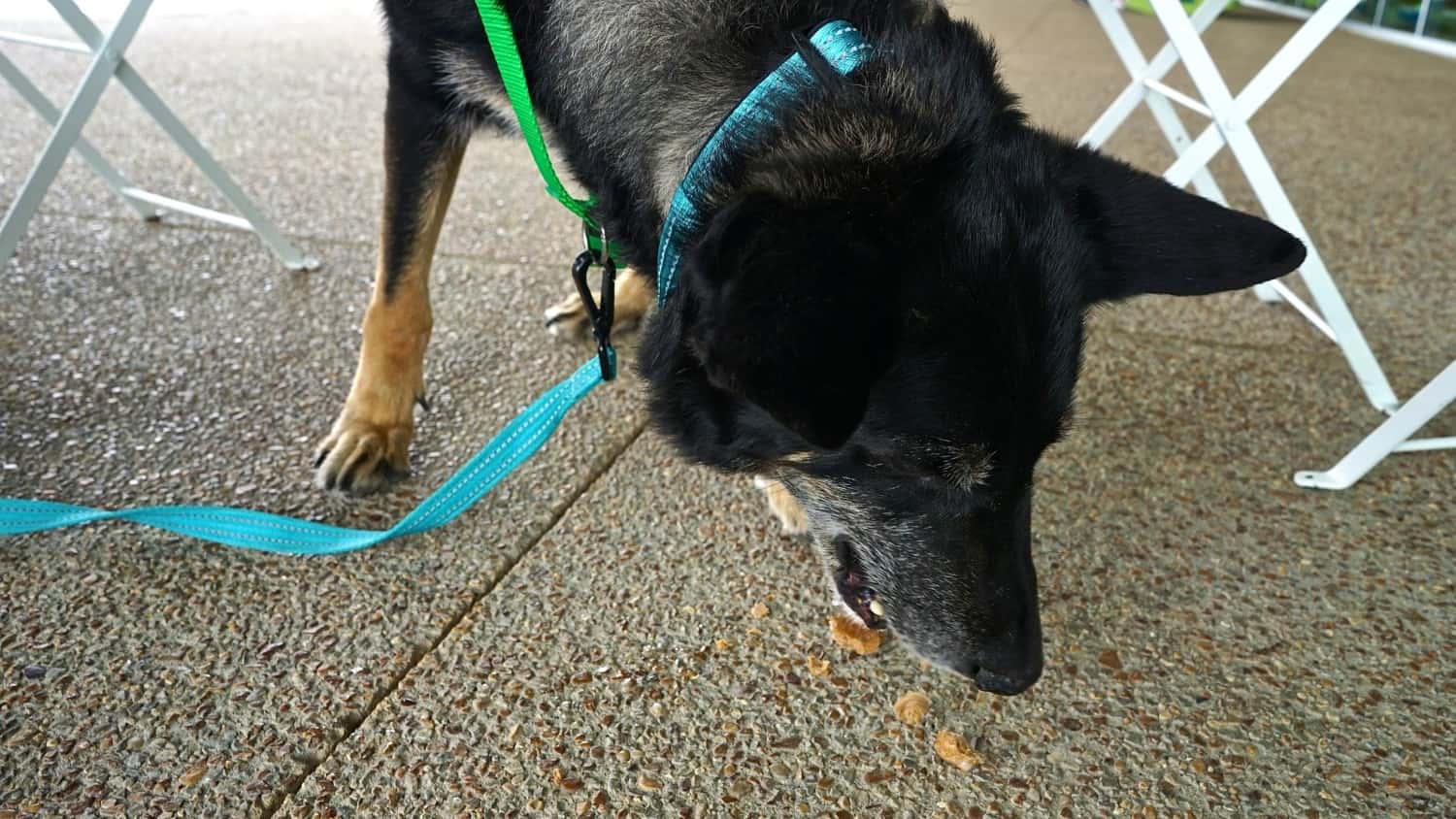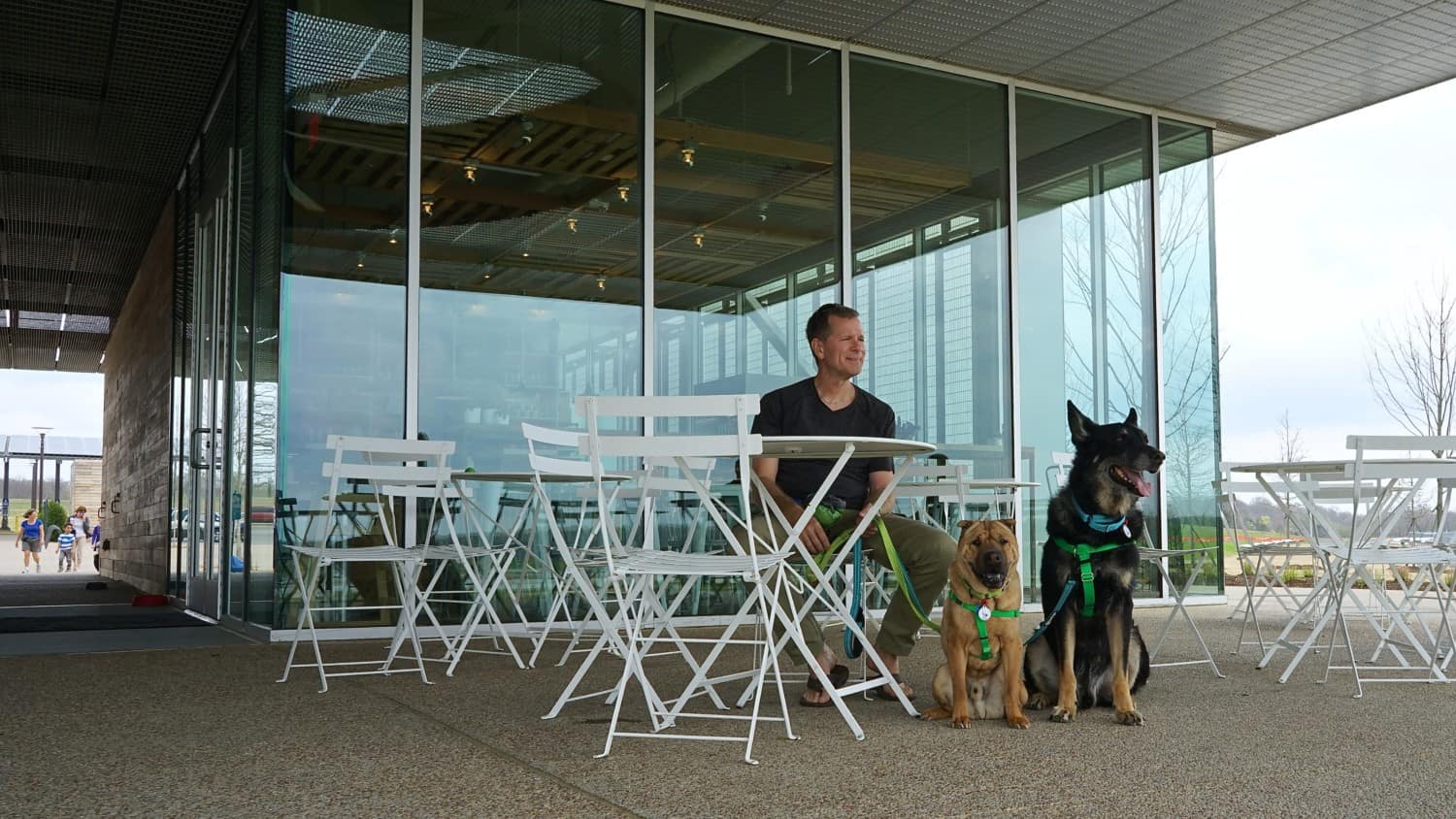 With everyone's belly full and smiles back on their faces, there's still more to see! You can rent a canoe, kayak, or paddle board at the Hyde Lake Boathouse on weekends during the season, stop in the gift shop (dogs are welcome) to do a little shopping, visit the bandshell for scheduled events, play a round of disc golf, admire the buffalo herd, stop by the stables, or plan a picnic in one of the reservable lakeside pavilions. No matter what you decide, it's a great place to spend a day with your dog, and we hope you'll enjoy it as much as we did!
Thank You to our Sponsors
Visiting these attractions with Ty and Buster is a dream come true. We'll be blogging about each one as we go along, so fasten your seatbelt and stay tuned!
The Ultimate Pet Friendly Road Trip wouldn't be possible without the support of our wonderful sponsors: Winnebago, 2 Hounds Design, Alcott, goDog®, PetGuide.com, Red Roof Inns, Sleepypod, The Bark, PetHub, RVPetSafety.com, and The Honest Kitchen. Please be sure to visit their websites and social media pages and thank them for their participation!
Planning a pet friendly trip of your own? We'll make it easy:
Pet Friendly Hotels | Pet Friendly Destinations | Pet Friendly Activities
Amazon Affiliate Disclosure: GoPetFriendly.com LLC is a participant in the Amazon Services LLC Associates Program, an affiliate advertising program designed to provide a means for website owners to earn advertising fees by advertising and linking to amazon.com, audible.com, and any other website that may be affiliated with Amazon Service LLC Associates Program. As an Amazon Associate, the owner of this site earns a commission from qualifying purchases.
(Visited 5,011 times, 1 visits today)