Take Paws is a showcase for people having fun with their pets – and sharing YOUR pet travel experiences may be the nudge someone else needs to pack up and hit the road with their own best friend! So, when Ann McDonald offered to share her favorite dog friendly activities in Cleveland, we couldn't wait to see her recommendations. Located on the southern shore of Lake Erie, Cleveland was founded in 1796 – it's been around a long time and we're excited to have Ann take us on a dog friendly tour …
***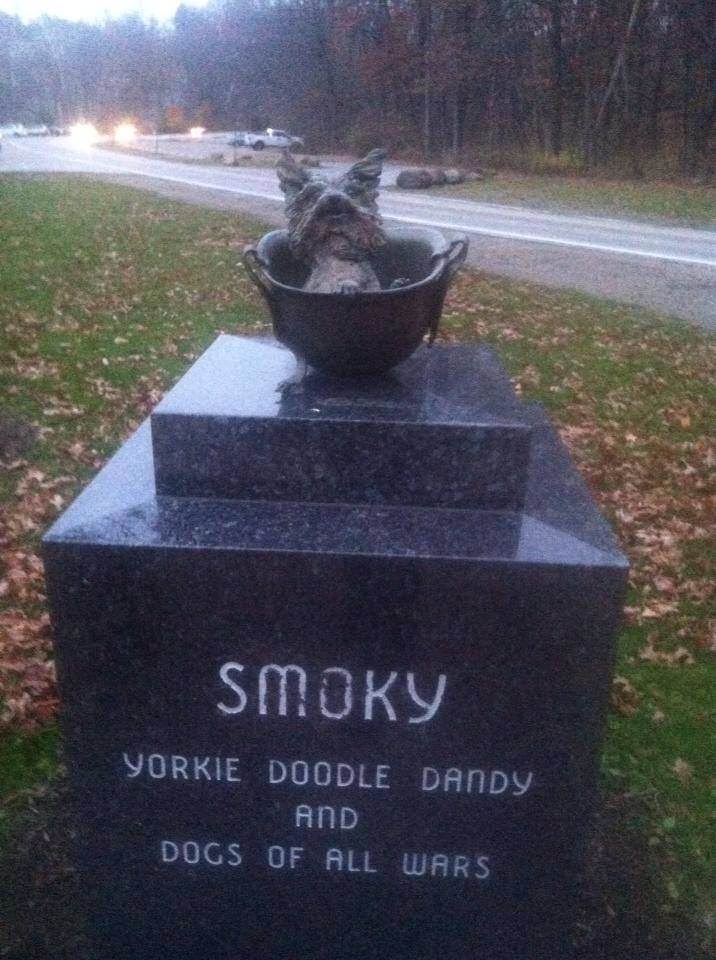 There are few cities that pay homage to dogs as much as Cleveland, Ohio. Two of the city's professional sports teams, the Browns and the Cavs, have a dog as their mascot:  Balto, the wonder dog, is preserved in infamy at the Cleveland Museum of Natural History and one of the world's first therapy dogs, Smoky, is buried in the city's Metroparks. With this rich, dog-loving history, it's no surprise that Cleveland offers a wealth of activities for dogs and their humans.
From beaches to patios to one of the most dog friendly national parks in the U.S., Cleveland is a great destination for dog lovers.  Here are five must-do dog friendly activities in Cleveland:
1. Hit the Beach
Cleveland may not be known for its beach scene, but it's a pretty great city for beach-loving dogs! The city has four "official" dog-friendly beaches (although you're likely to see dogs on many other beaches throughout the city), Fairport Harbor, Edgewater Park Reservation, Columbia Road Beach and Bow Wow Beach. Although all the beaches are fun destinations for you and your dog, it's worth the drive out of the city to visit Bow Wow Beach in Stow.  With over 7.5 acres of beach and play area, Bow Wow Beach also has a dock for diving, a small dog park area and an agility course.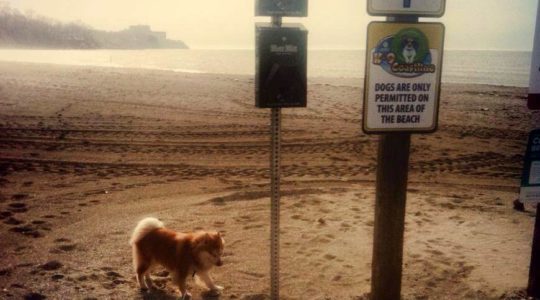 2. Go Bar Hopping
Cleveland is full of dog friendly neighborhoods, but to get the most bang for your dog friendly buck, you'll want to hit up the neighborhood just southwest of downtown, Ohio City. Pretty much every patio in Ohio City is dog friendly, and a few of the bars allow dogs inside. Your best bet for good food and a dog friendly atmosphere is Nano Brew. The brewpub has a large patio with its own outdoor bar. The bar places several water bowls for dogs on the patio, so it's a pretty popular destination for the dog-and-beer-loving crowd.
3. Take a Scenic Hike
Not only does Cleveland have one of the dog friendliest national parks in the U.S., the Cuyahoga Valley National Park where leashed dogs are welcome on every trail, its Metroparks offer many beautiful dog friendly trails. A favorite of my dog and I is the trail behind the Nature Center at the Rocky River Reservation in North Olmsted. This trail includes a long stairway leading you to one of the best views in Cleveland.  The Nature Center also has a dog drinking fountain, a nice dog-friendly detail.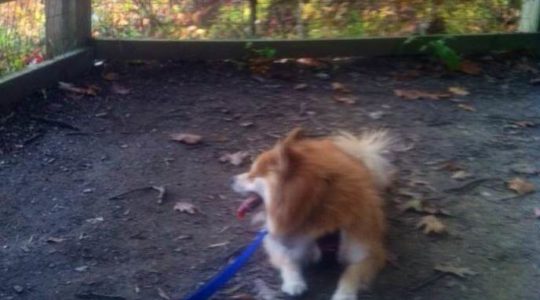 4. Join Canine Fun Days
Held every summer in August, Canine Fun Days is a two day party for you and your dog.  This event, which benefits Greyhound Adoption of Ohio, is Ohio's largest event for dogs and people. Canine Fun Days features dock diving demonstrations, agility courses, a dog talent show, swimming and many more dog friendly activities. Last year, the Olate dogs from America's Got Talent even made an appearance! There are a number of dog friendly hotels in the area, so this is a great event to plan your trip to Cleveland around.
5. Visit the Memorial for One of the World's First Therapy Dogs
At the Rocky River Reservation, you can visit the grave of Smoky, one of the world's first therapy dogs. Smoky, who was found in a New Guinea foxhole during World War II by Cleveland resident Bill Wynn, helped with combat missions and is credited with saving Wynn's life during the war. He is now buried beneath his statute at Rocky River Reservation along with a tribute to other canine heroes. And, conveniently, the memorial is located not too far from the Lakewood Dog Park.
About the Author: Ann McDonald started the web site www.dogsinthecle.com to highlight the dog friendly scene in Cleveland. A lifelong dog lover, it took her until the age of 14 to finally convince her parents to get a dog (a crazy beagle named Daisy).  In addition to checking out dog friendly spots with her curious and social Pomeranian, Hunter, she also fosters for a local Pomeranian rescue group and is currently working on a calendar photographing dogs in hotspots throughout Cleveland to raise money for local rescue groups.
Amazon Affiliate Disclosure: GoPetFriendly.com LLC is a participant in the Amazon Services LLC Associates Program, an affiliate advertising program designed to provide a means for website owners to earn advertising fees by advertising and linking to amazon.com, audible.com, and any other website that may be affiliated with Amazon Service LLC Associates Program. As an Amazon Associate, the owner of this site earns a commission from qualifying purchases.
(Visited 12,613 times, 1 visits today)