If your dog is stung by a scorpion, it's unlikely to kill him. But it could definitely ruin his day! I didn't know how to properly care for our dogs if they were stung by a scorpion, so I was grateful when Emily Buchanan offered to share her experience in a guest post.
Emily lives in the UK, and her dog was stung by a scorpion on a trip to Spain. But this situation could have easily happened in the United States. Think you only need to worry about running into scorpions in the desert southwest? They can actually be found in 29 states!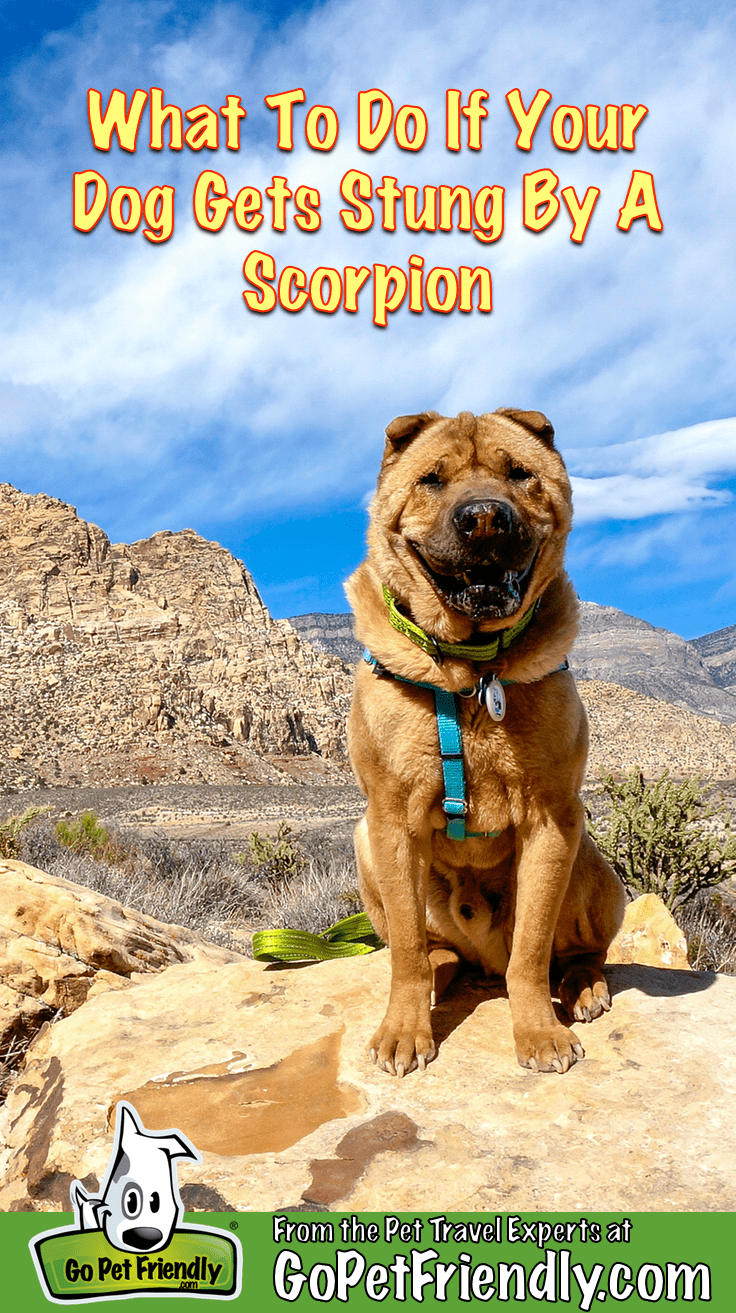 Camping Is A Great Pet Friendly Option
When seeking to avoid some of the stresses of traveling with kids, camping is a great choice. And, truth be told, the sun-kissed, hippie inside me has always loved the idea of a camping holiday.
Plus, it meant our two Labradors, Ash and Logan, could go too. So this year we did just that! Took the kids and dogs on a camping trip to Alicante, Spain.
Preparation is Key
I like to think of myself as a savvy traveler. If backpacking around Asia in my early twenties was doable, camping in my mid *cough* late forties should be a breeze, right? But this would be our first trip out of the country with our dogs.
The campsite we chose was super pet friendly. It even had an onsite vet that proved fortuitous! And before we left the UK, I organized everything with military precision, packing an adult first aid kit, a kid first aid kit, and a dog first aid kit.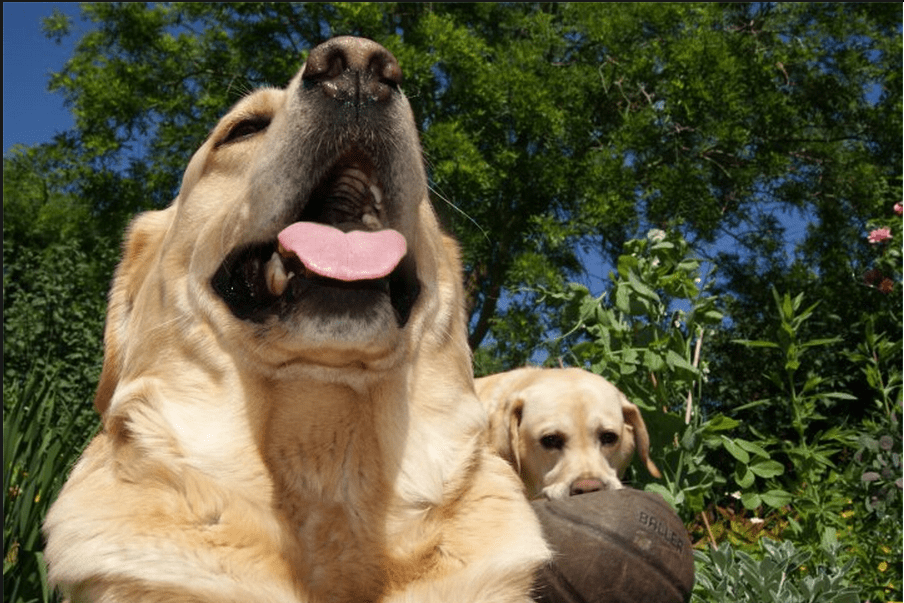 Encountering the Unexpected
Our car was stuffed with every safety precaution. However, I had overlooked one very important little thing: scorpions.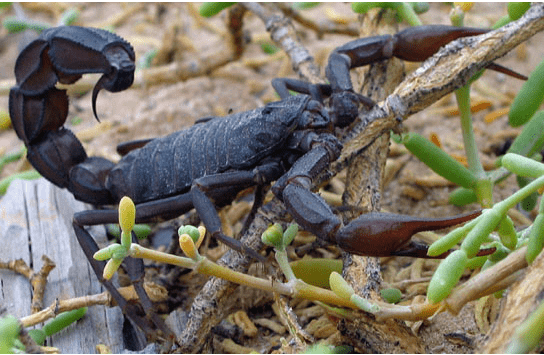 In my mind, scorpions only roamed the wilds of Arizona or the desolation of the Sahara. We certainly weren't going to find them in a sea-side resort on the Costa Blanca!
So, when Ash lay whimpering under the camper one night, and Logan was bashfully bating the grass with his paw, I couldn't figure out what was going on.
It was only when Logan proudly placed a dead scorpion at my feet that I realized why Ash was hiding. He'd been stung!
What If Your Dog Is Stung By A Scorpion?
I didn't have the first clue about scorpions. As far as I knew they were deadly, and their venom would bring a quick end to my beloved pooch. I panicked, of course, and ran barefoot through the night with my seven-year-old Lab crying in my arms.
Adrenaline carried me across the campground to the vet's trailer. And, after banging on the door with the vigor of a deranged lunatic, the vet emerged with an expression of fatigue and annoyance. That soon faded when he saw the state of my poor dog!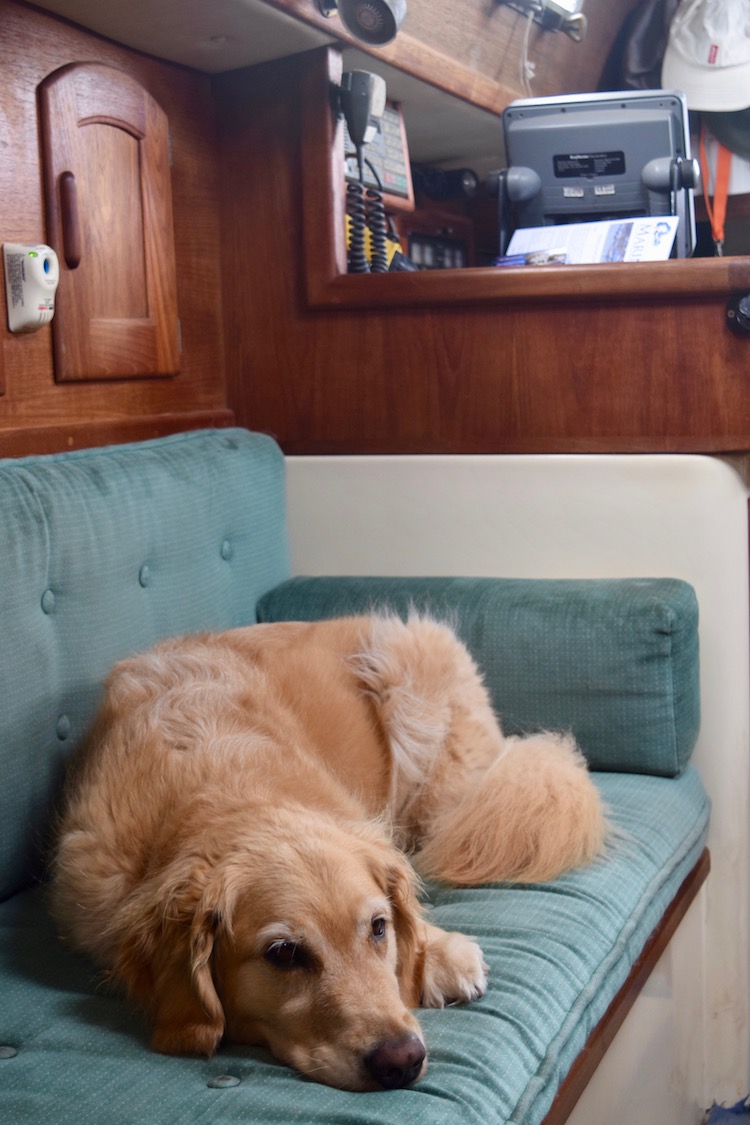 Thankfully, the vet was fully equipped for this incident. Though Mediterranean scorpions aren't fatal, they can be bad news for dogs with an allergy to the venom.
The vet removed the stinger from Ash's nose, applied a cool compress, and gave him a pain reliever and Benadryl. After a thorough checking over and some much needed love, Ash fell sound asleep on the vet's floor.
Road to Recovery
Ash spent the next few days looking swollen and grumpy, but he was back to his old self by the end of the week. The only lasting effect is that he's now petrified of beetles and insects.
Thus, I advise all pet owners to familiarize yourself with any potential threatening characters in the area you'll be traveling. Make sure you know what the dangerous species look like, and never put yourself (or your dogs) in any questionable situations. Below are the lessons we learned from this trip.
How To Prevent A Scorpion Sting
Scorpions are nocturnal. However; if your dog is rooting around in the undergrowth or digging during the day he may very well disturb a nest and this could result in a scorpion sting. Therefore, keep him in sight and under control.
At night, it's best to keep your dogs indoors. I wish I had! And before you go to bed, check your accommodations for scorpions. They stick to the shadows and are notorious for hiding in shoes.
Shake out your shoes before putting them on.
The larger the scorpion, the LESS venomous the sting. It's the little ones you really need to watch out for.
If you're really concerned, get a UV light. They make scorpions glow bright green!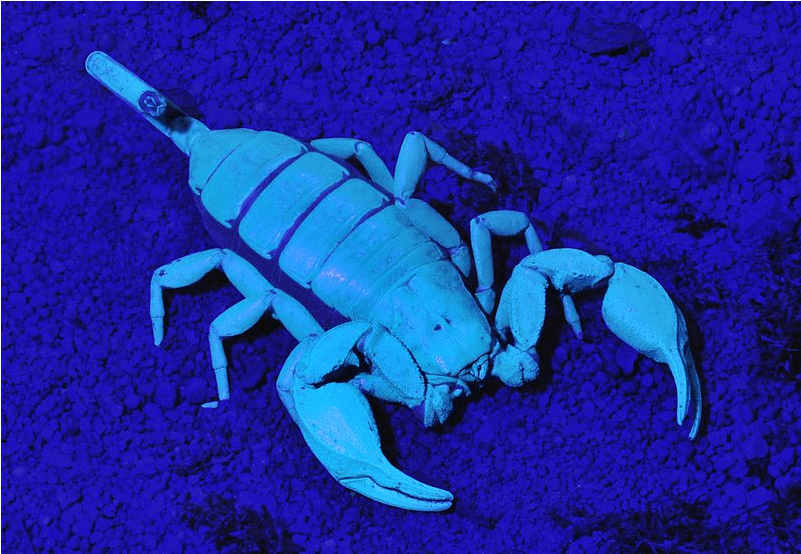 What To Do If Your Dog Is Stung
Not everyone has such easy access to a vet while on holiday. We just happened to be very lucky. If you suspect that your dog has been stung, finding a vet is a priority.
A word of caution: Scorpion stings are very, very painful so you must do whatever you can to relieve your dog's pain. These steps might take two people because your dog may struggle to get away. Stick with it – your dog will be grateful later.
Until you're able to get to a vet, here are some immediate actions you can take to help your dog:
Wash the affected area with cool water and then apply a cool compress (not ice) for ten minutes. When that time is up, let the sting breathe for ten minutes and then reapply the compress for another ten minutes.
If you can locate the stinger and safely remove it, do so using tweezers.
If your dog is stung and you can safely catch the scorpion (or if it's dead) bring it along to the vet for identification. Knowing the type of scorpion will help assess the severity of the situation.
Symptoms To Watch For
After your pet receives medical attention, you should continue to monitor him for several days to be sure there's not a delayed reaction to the venom. If you see any of these symptoms, it's time for another trip to the vet!
Drooling
Watering, blood-shot eyes and dilated pupils
Uncharacteristic urination and defecation
Muscle tremors
Breathing difficulty
Collapse
Disclosure: I am not a veterinary professional, and these tips should be practiced with extreme caution. If your dog is stung by a scorpion, you should call your veterinarian immediately.
About the Author: Emily Buchanan lives in the U.K. with her husband, kids, and beloved dogs, Ash and Logan. She's an avid traveler and enjoys sharing what she learns on her pet friendly adventures.
(Visited 94,722 times, 1 visits today)