Buster and Ty were good sports while we visited some dog friendly vineyards in California's wine country. Though they could not participate, they waited patiently while we tasted the local fare.
Alright, "patiently" might be a stretch, but they were really good. So, we wanted to find some places where they could run around and act like dogs!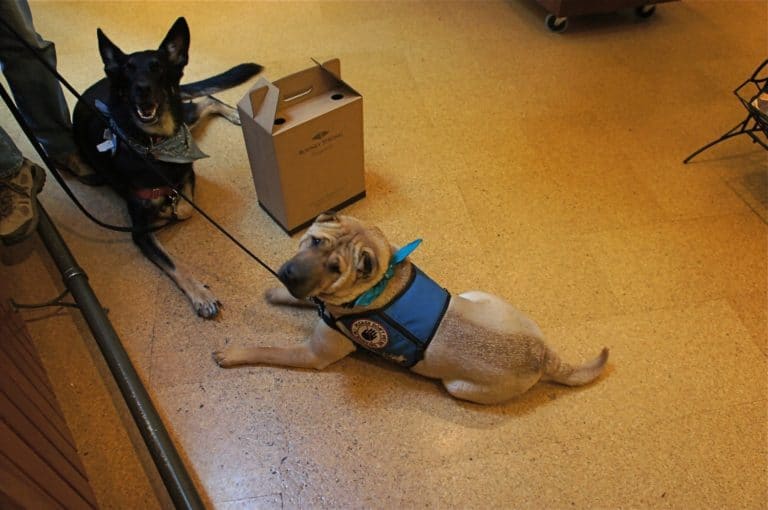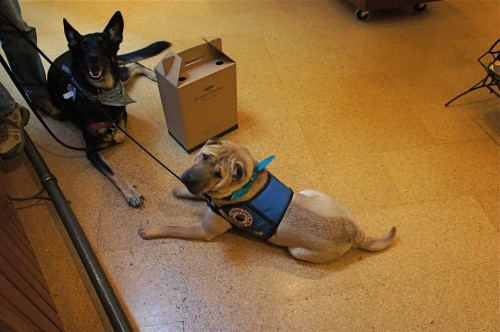 Take a look at a map and you'll see several state parks in the wine country region. Well, don't get too excited – it seems that many of California's state parks have policies similar to our national parks – they don't allow dogs on the trails. Grrrr. However, we're becoming pretty adept at overcoming these challenges. It just takes a little more … um … digging.
Lake Sonoma Recreational Area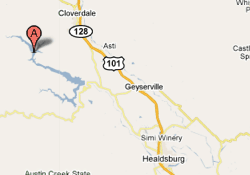 Created in 1983 with the completion of the Warm Springs Dam, Lake Sonoma sits amidst a 17,600 acre park with more than 40 miles of trails. Paths though deciduous forests, golden grasslands, and redwood groves open into panoramic views of the lake and surrounding hills. Leashed dogs are welcome on all the trails and a trail map can be picked up at the visitors center.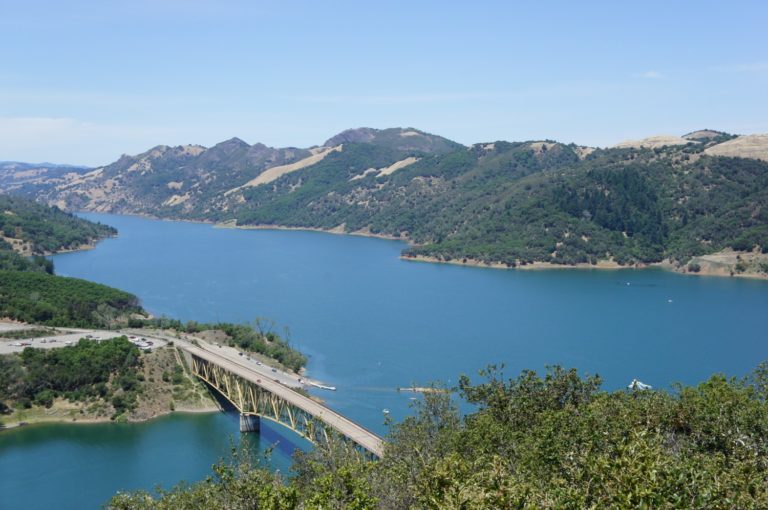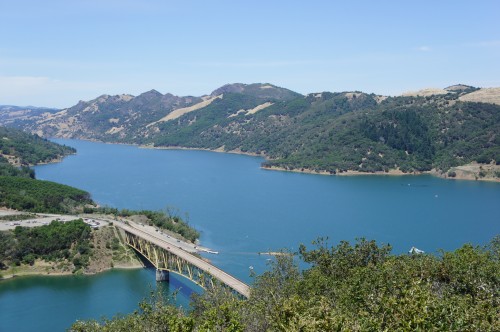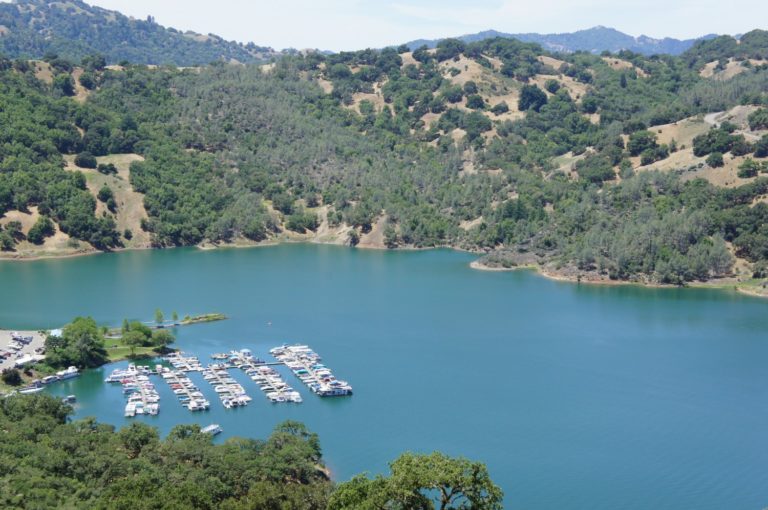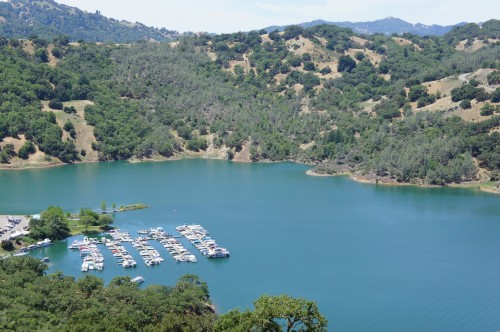 Spring Lake Regional Park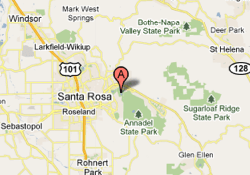 More in the heart of things is Spring Lake, a much smaller man-made lake constructed in 1962. This 320-acre park has a 2.3-mile paved loop trail encircling the lake and many more miles of dirt trails. Dogs are welcome on the trails as long as they are on a six-foot or shorter leash and have their rabies certificate with them. There is also a swimming lagoon with sand beach and concession stand. Dogs are not allowed in the swimming area, but can join you in the picnic area just on the other side of the paved path.
Be forewarned – they are serious about picking up the poop here. Fines are imposed if you're caught without a "device" for removing your dog's waste. I think it's a fantastic idea, and it really appears to work!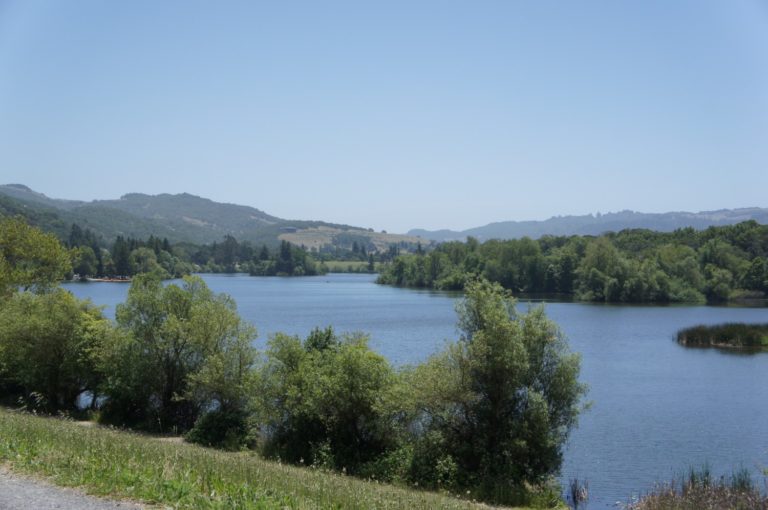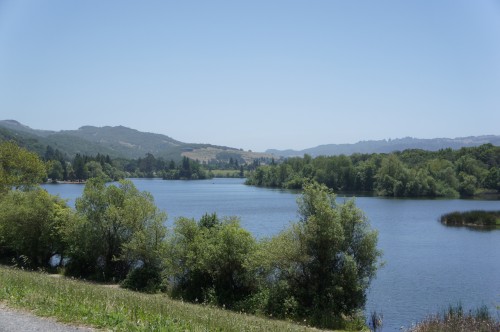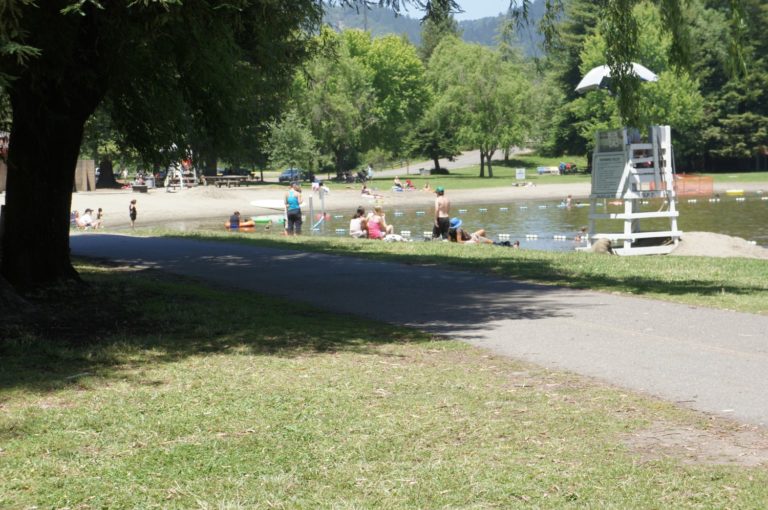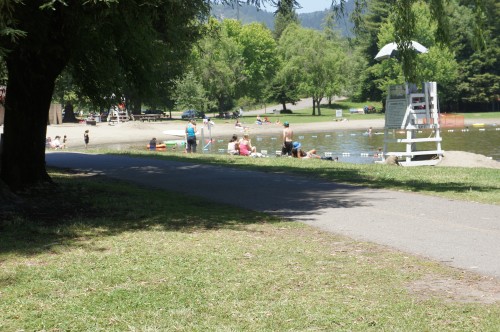 Okay, it's time to fess up … how many of you are reading this and thinking that visiting these parks would seriously infringe on your winery time? (My wine loving friends Edie, Kim, and Shauna – you'd better be raising your hands!!  :-D )
If you're planning a day at the spa, hopping on the Napa Wine Train, or any other activity that doesn't allow pets – we have a solution!
Dairydell Doggie Dude Ranch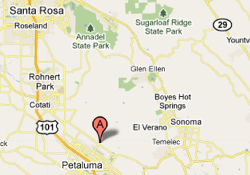 It's not necessary to leave your dog at home just because you can't include him in everything you do. Use a local daycare or boarding facility, like Dairydell Doggie Dude Ranch, and you'll both be happy.
Owner, Camilla Gray-Nelson, showed us around this 120-acre dairy farm that she and her husband have transformed into doggie heaven. The pet resort was designed with comfort and safety in mind. All the play yards have astroturf surfaces, the building was situated to catch the evening breeze, and the lobby was purposely given a homey feel – so pets wouldn't confuse it with a sterile vet's office.
They also considered the different ages and energy levels of their clients when planning the available activities. Owners can choose from canine massages, Frisbee sessions, nature walks, splashing in the saltwater swimming pool – even sheep herding! And, with their own, 2-acre, members-only dog park, grooming salon, and obedience training, your pets may never want to leave!
For $25 per day your pooch can burn off all his energy at daycare. If he decides the dude ranch is more fun than hanging out with you, boarding is $47 per night in a group setting or $57 per night for a private suite – complete with a wrought iron bed and individual outdoor run.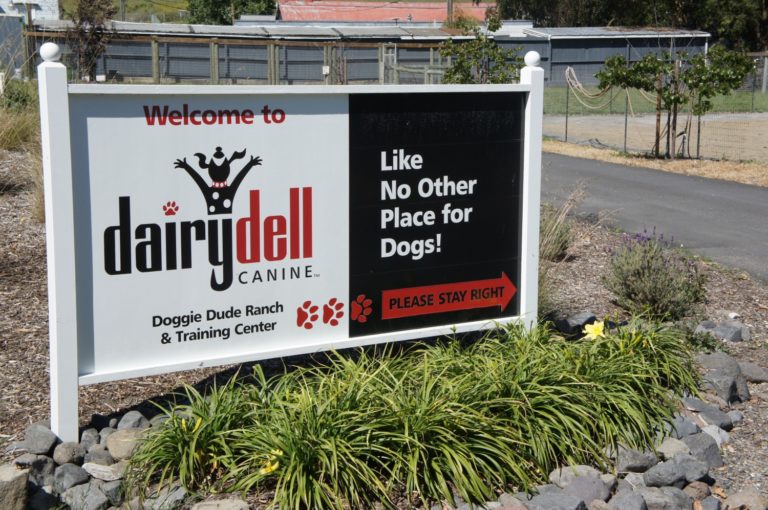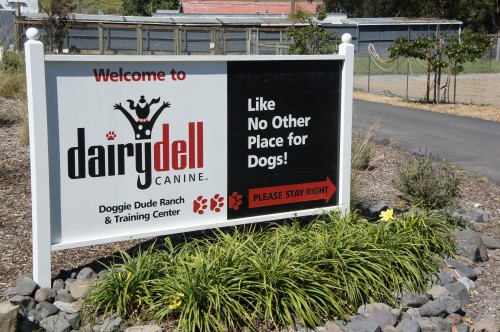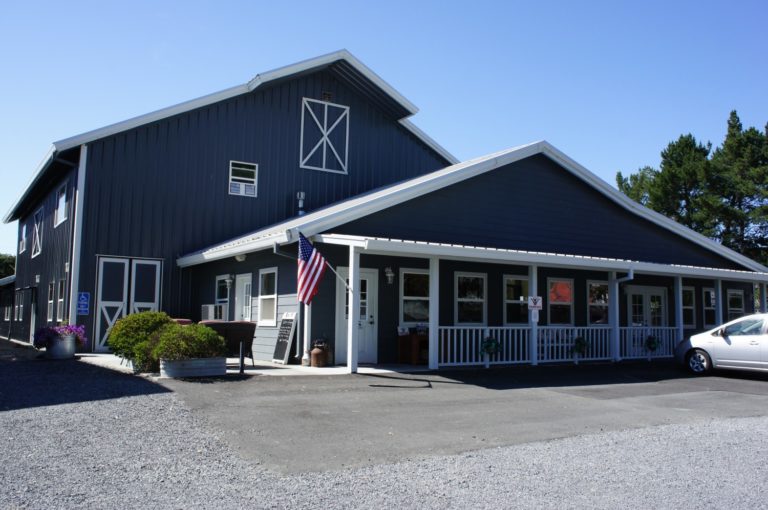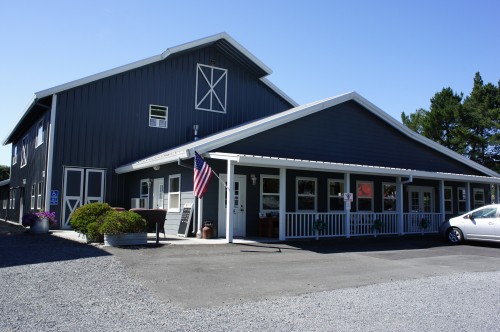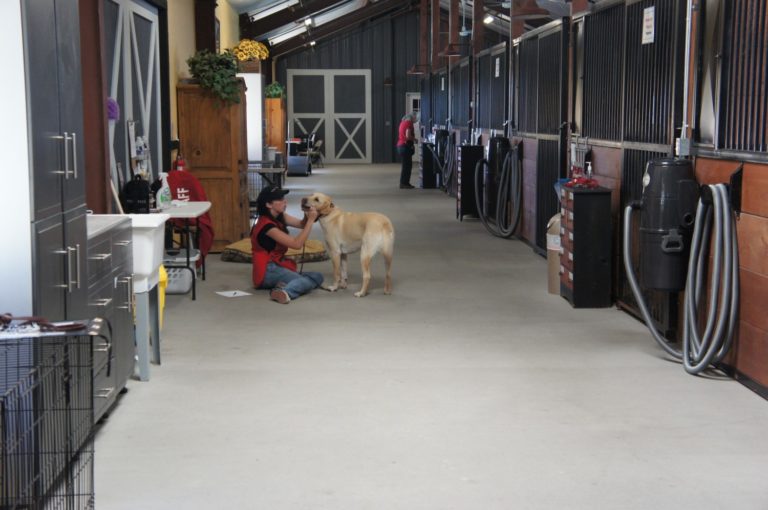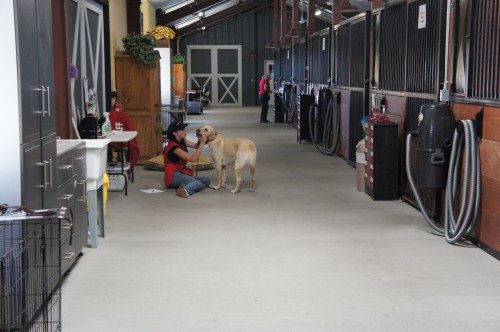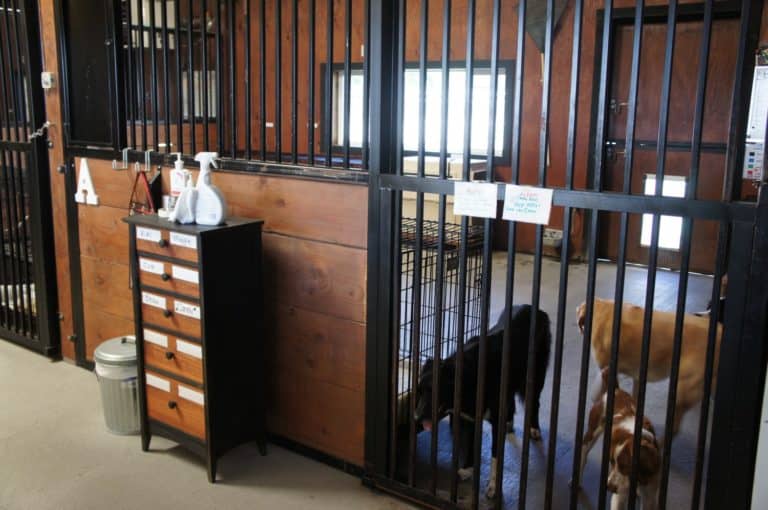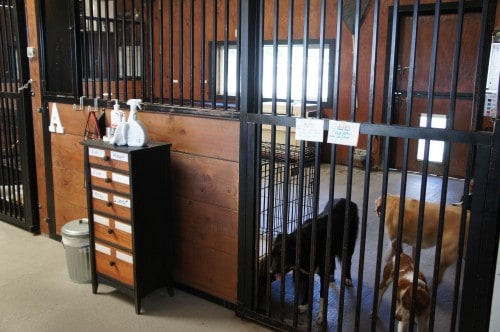 Would you be more likely to take your pets on vacation with you if you knew there was a good doggie daycare available?
Amazon Affiliate Disclosure: GoPetFriendly.com LLC is a participant in the Amazon Services LLC Associates Program, an affiliate advertising program designed to provide a means for website owners to earn advertising fees by advertising and linking to amazon.com, audible.com, and any other website that may be affiliated with Amazon Service LLC Associates Program. As an Amazon Associate, the owner of this site earns a commission from qualifying purchases.
(Visited 2,422 times, 1 visits today)