The Appalachian Mountains stood as a formidable barrier when American pioneers attempted to move west. With ridges and valleys running north and south, the potential crossing points were few and far between. So, at a time when most people traveled on foot or horseback, the discovery of Cumberland Gap was like opening the door to the Ohio Valley. Now you and your pet can experience this legendary pass together.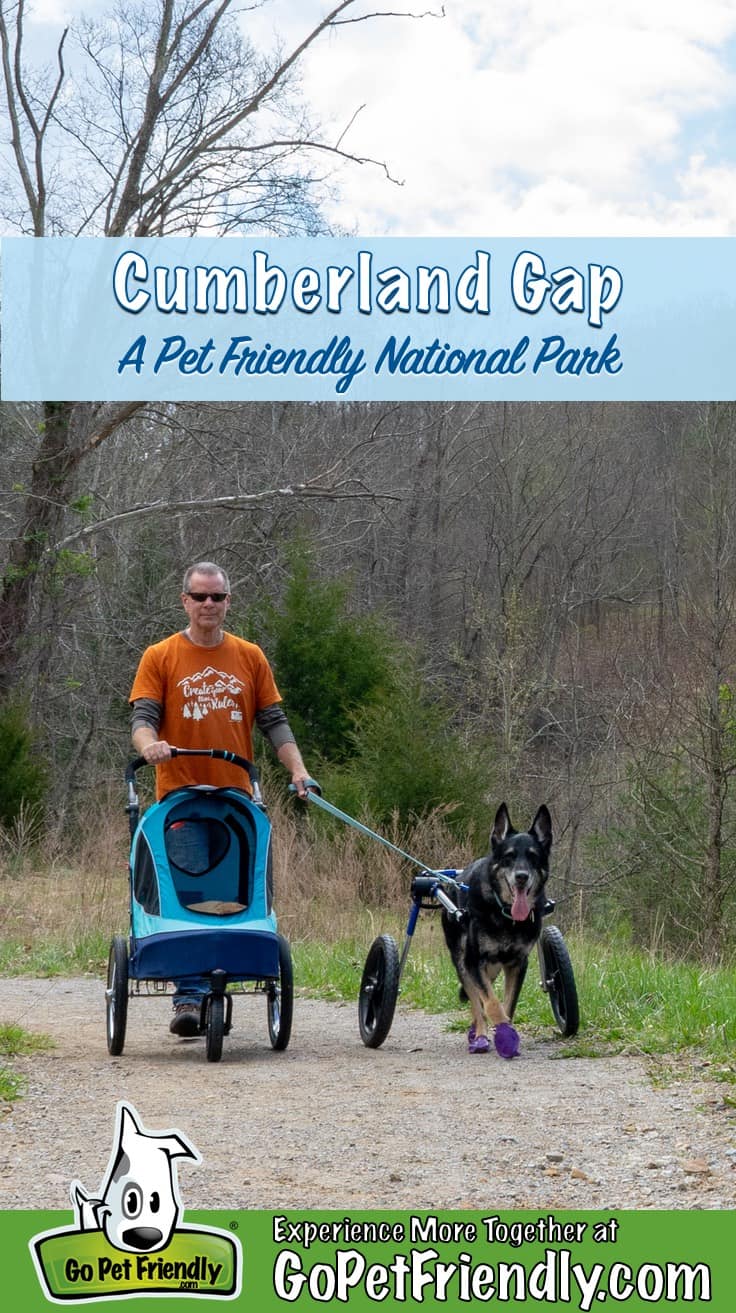 Pet Friendly Cumberland Gap National Historic Park
In 1750, Dr. Thomas Walker, a surveyor, followed an American Indian path though the area now known as Cumberland Gap. His documentation of the low mountain pass allowed Daniel Boone to make his first passage through the gap in 1769. In 1775, Daniel Boone and others returned to blaze the Wilderness Road, which allowed settlers to reach Kentucky and beyond.
Between 1776 and 1810, the Wilderness Road was the primary route to the West, and between 200,000 and 300,000 people crossed Cumberland Gap. Eventually, railroads, canals, and other wagon roads provided alternate passages across the Appalachians and fewer people traveled this route.
In 1940, when the National Historic Park was authorized by Congress, the highway that ran through Cumberland Gap was rerouted through a tunnel. Now, with the landscape restored, walking through Cumberland Gap looks much the same as it did in 1810.
READ MORE ⇒  Best Pet Friendly National Parks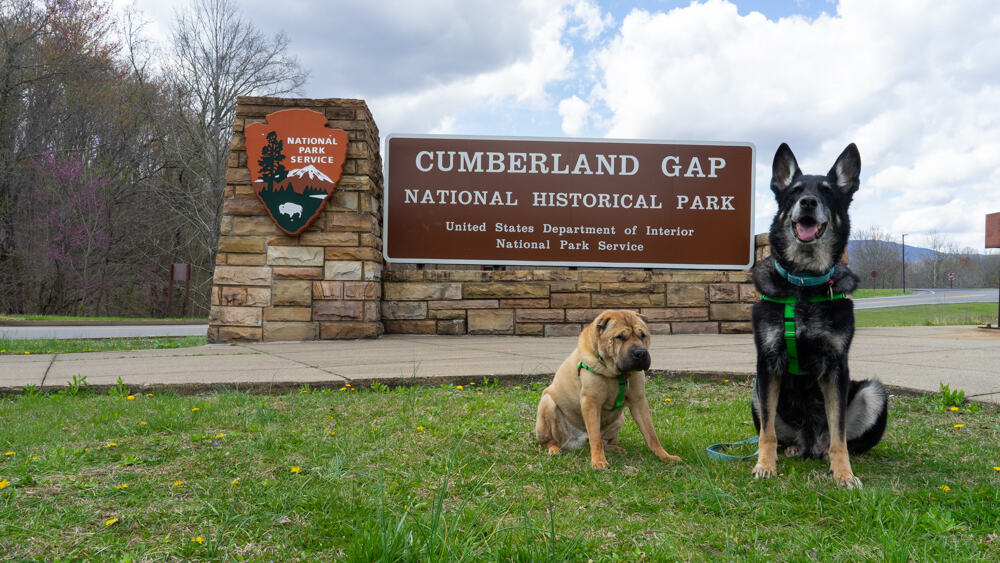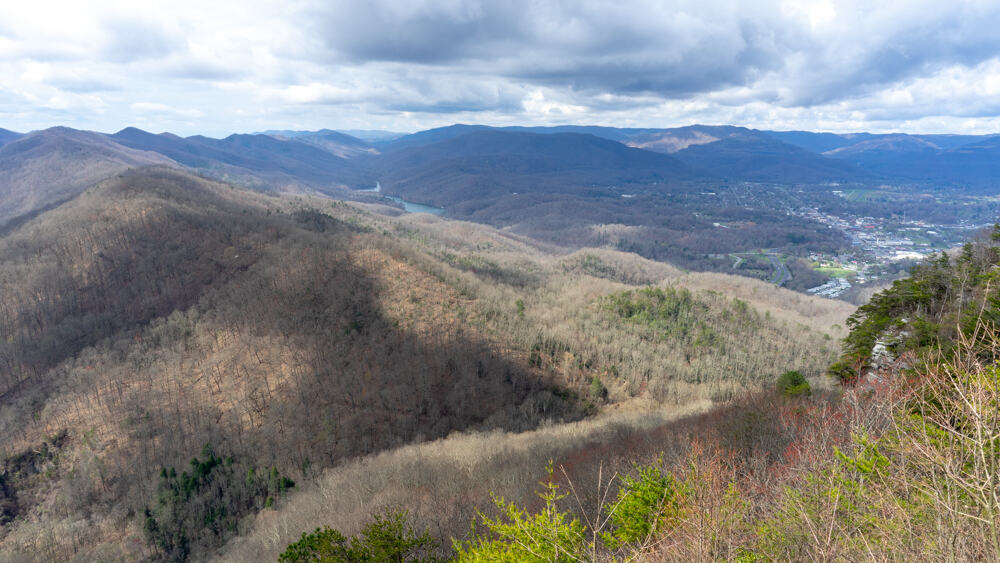 Things To Do
Visitor Center – Make the visitor center your first stop. You'll find helpful staff, exhibits, orientation and history films, and trail maps. Pets are not allowed inside the building, but the grounds around the visitor center provide nice places to take turns waiting with your furry travel companions.
Pinnacle Overlook – The four-mile drive to Pinnacle Overlook begins at the visitor center. If you're looking for more adventure, you can also hike to the top! From the overlook, which is a short walk from the parking area, you can see Kentucky, Tennessee, and Virginia.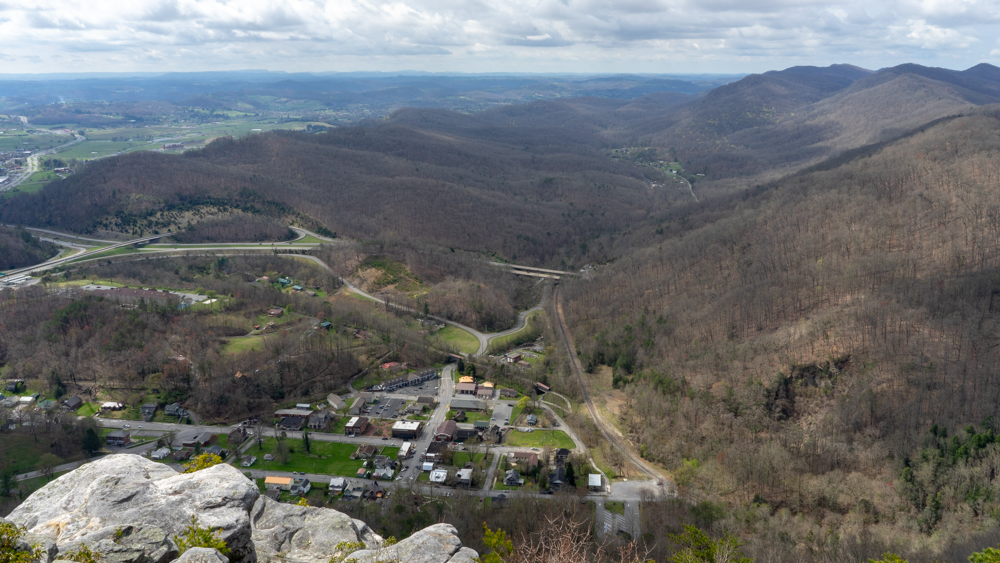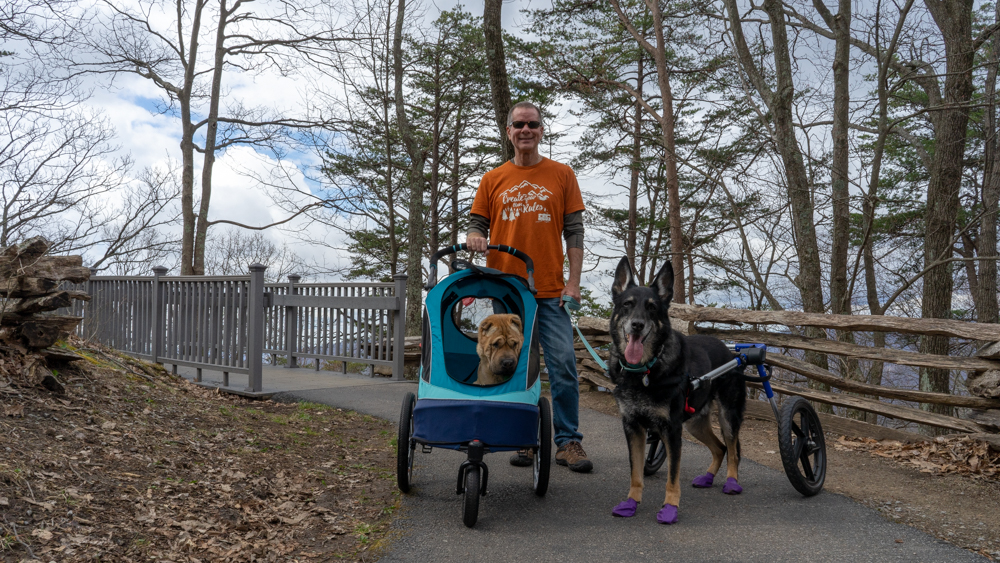 Hit the Trails – Almost 85 miles of hiking trails wind through the 24,000-acre national park, and they're all pet friendly! Ranging from 1/4 mile to 21 miles in length, there's something for every ability level. Of course, walking the actual Cumberland Gap is a must. But you can also hike to Hensley Settlement, climb to the top of Cumberland Mountain, or make your way to Tri-State Peak, where the state lines of Kentucky, Tennessee, and Virginia intersect.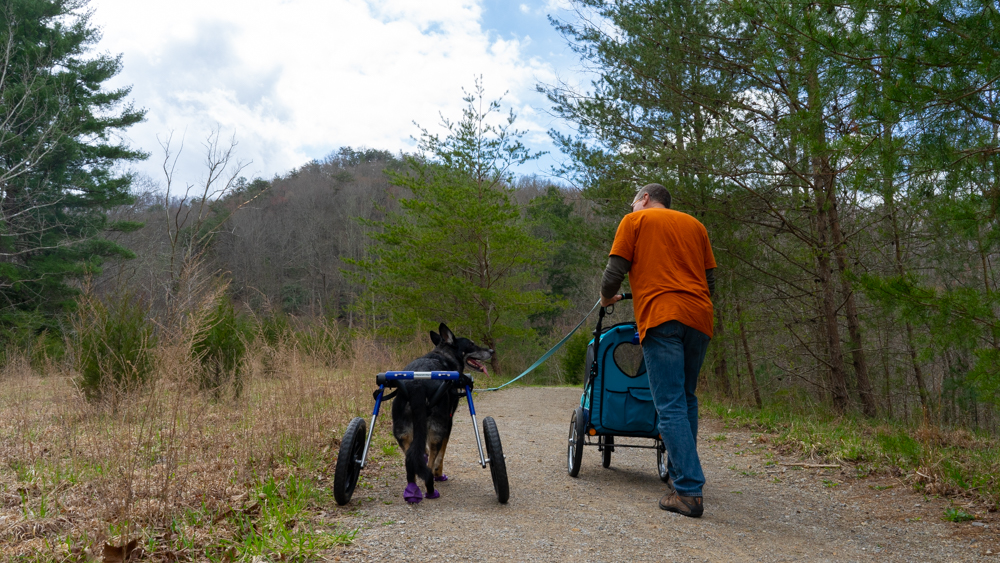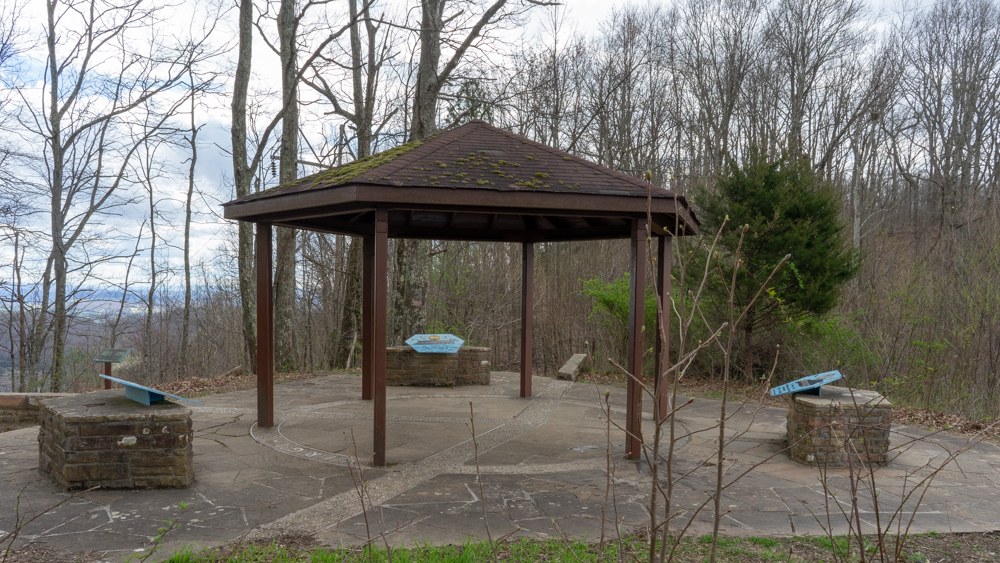 Special Events – Ranger-led hikes, Bark in the Park, and other special events are scheduled throughout the year. Check the national park website for information and make your reservations.
Wilderness Road Campground
The Wilderness Road Campground is located three miles from the visitor center in Ewing, Virginia. It has 160 first-come, first-served camp sites in a beautiful wooded setting. There were plenty to choose from during our stay!
Navigating the campground's paved roads is easy, even for a big rig. Potable water, very nice shower and bathhouse facilities, and a dump station are all available. And 41 of the campsites have electric hookups. If staying connected is important to you, we found the cellular reception here to be perfectly acceptable for working online.
READ MORE ⇒  Getting Internet Access in an RV
Getting out for a walk was a cinch with several hiking trails running right through the campground. You can hike the national park without even getting in the car!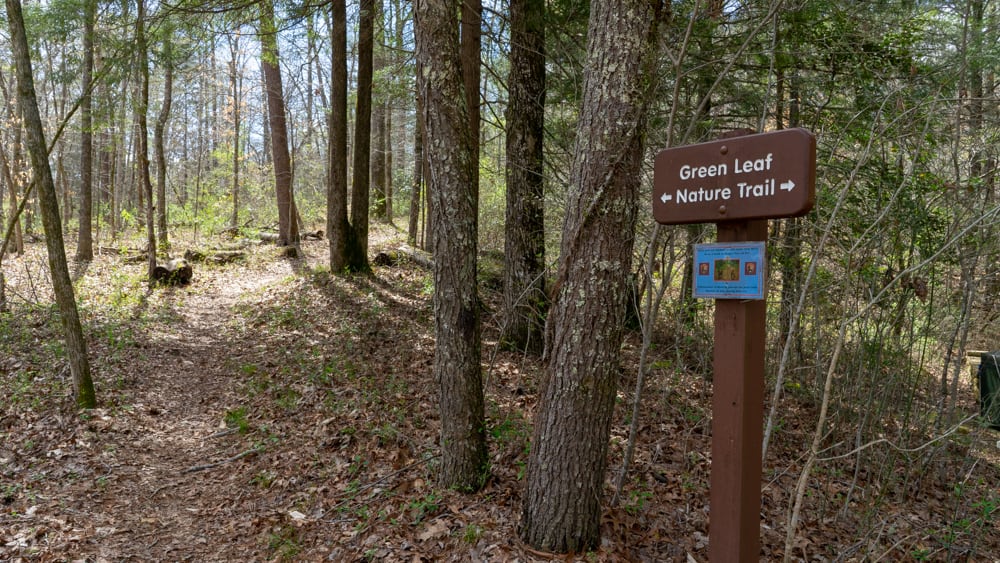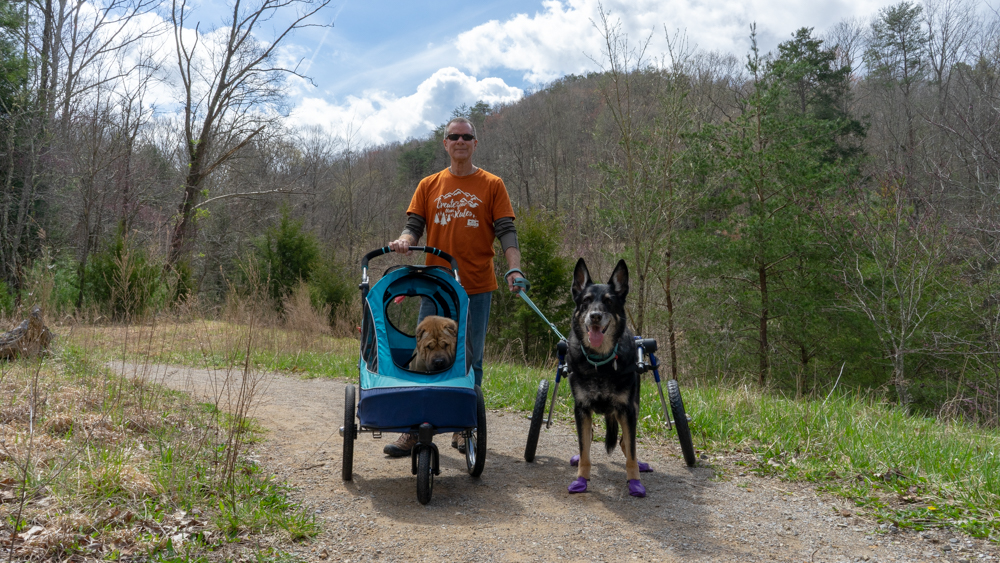 If you're in the area, we highly recommend visiting Cumberland Gap National Historic Park! We spent two weeks here and felt disappointed to leave. It's one of the most pet friendly national parks we've ever visited, and we look forward to going back and seeing more.
Gear Used in This Post:
(Affiliate Links)
Visit our Amazon store to learn about more products we rely on to make traveling with pets easier, safer, and more fun!
Amazon Affiliate Disclosure: GoPetFriendly.com LLC is a participant in the Amazon Services LLC Associates Program, an affiliate advertising program designed to provide a means for website owners to earn advertising fees by advertising and linking to amazon.com, audible.com, and any other website that may be affiliated with Amazon Service LLC Associates Program. As an Amazon Associate, the owner of this site earns a commission from qualifying purchases.
(Visited 2,668 times, 1 visits today)