If you love strolling through parks, exploring trails, sipping drinks on a sunny restaurant patio, pet friendly Salt Lake City is a great vacation destination. There's so much your best friend can enjoy with you!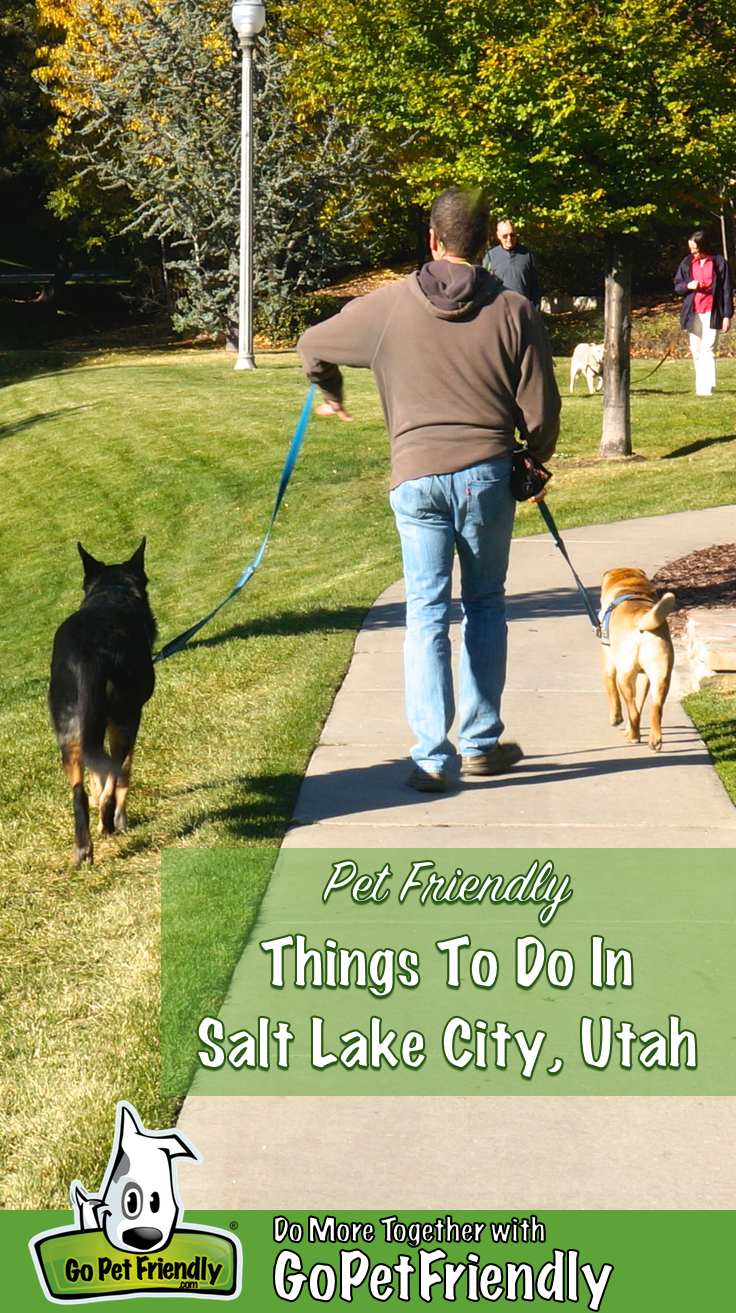 There are a bunch of pet friendly hotels in Salt Lake City to meet every desire and budget. Or you can do what we did … check into the RV park that's walking distance of downtown. It was the perfect jumping off point to experience all Salt Lake City has to offer.
Exploring Pet Friendly Salt Lake City
Salt Lake City was founded on July 24, 1847, by a group of Mormon pioneers. The Mormons came to the valley searching for a place to practice their religion, free from hostile mobs and persecution. Within a few days of their arrival they'd drawn plans for Great Salt Lake City, named after the salty lake that dominates the desert to the west.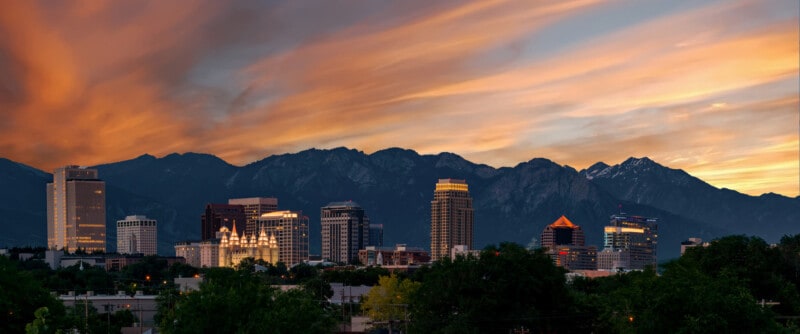 From the center of the city, blocks were arranged outward on a grid pattern in 10-acre squares. The parcels were separated by streets 132 feet wide — "wide enough for a team of four oxen and a covered wagon to turn around." Now those streets give the city a spacious, airy feel.
Temple Square
One of Utah's most popular tourist destinations, Temple Square, sits in the heart of the state's capitol. This 10-acre complex is home to the Temple of The Church of Jesus Christ of Latter-day Saints.
Though pets are not allowed on the grounds, the striking temple can be easily viewed from the sidewalks or through the gates on North, South, or West Temple roads.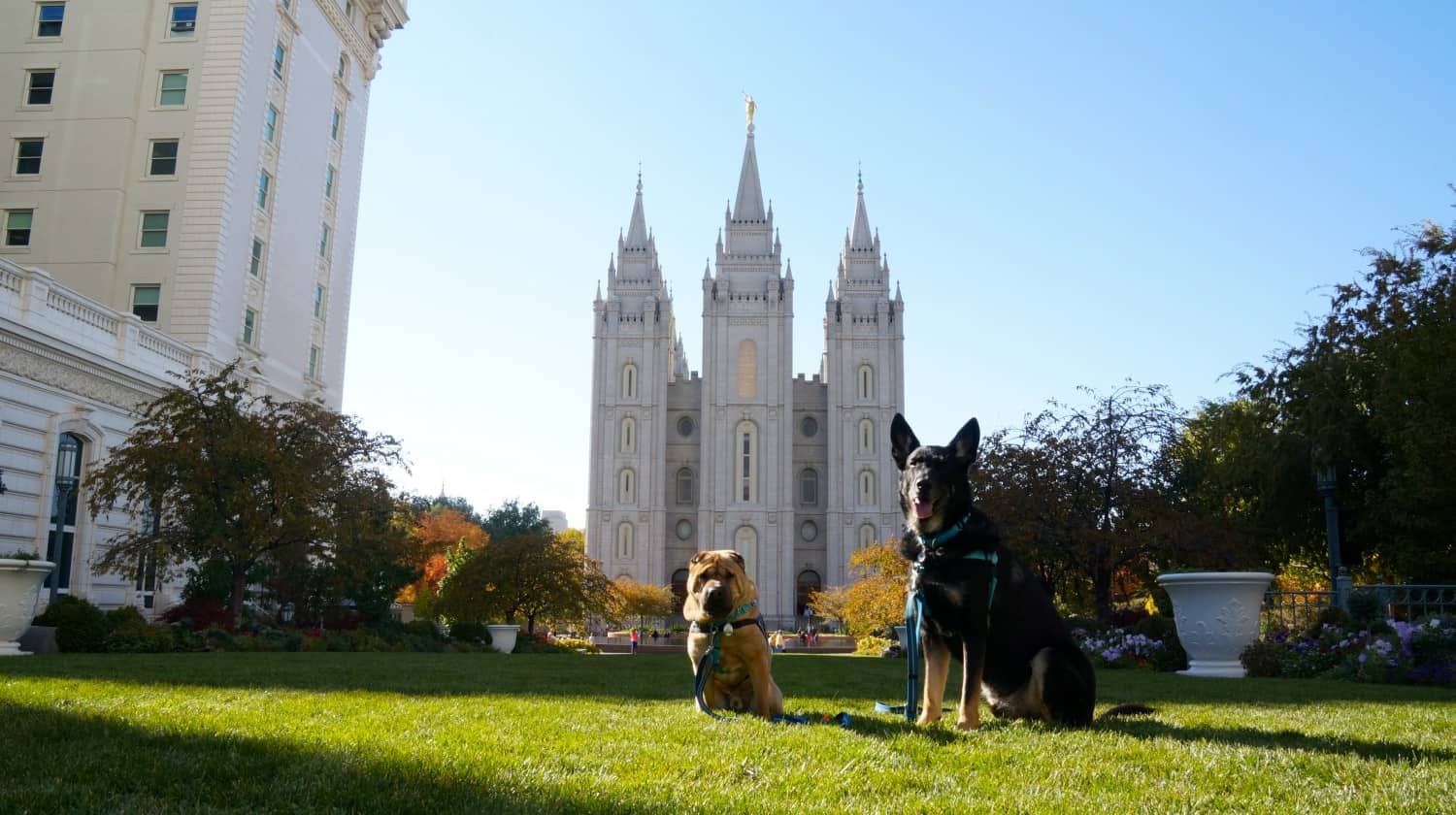 A Plethora Of Pet Friendly Parks
From Temple Square, head off in any direction and you're bound to find a pet friendly park. Salt Lake is one of the greenest cities we've ever visited!
Pioneer Park is a few blocks southwest of Temple Square and features the Saturday farmer's market. A tree-lined promenade is the highlight of Liberty Park. And Brigham Young Historic Park commemorates a religious leader and a pioneer in the settlement of the western United States. Let your pup follow his nose and see which park he chooses!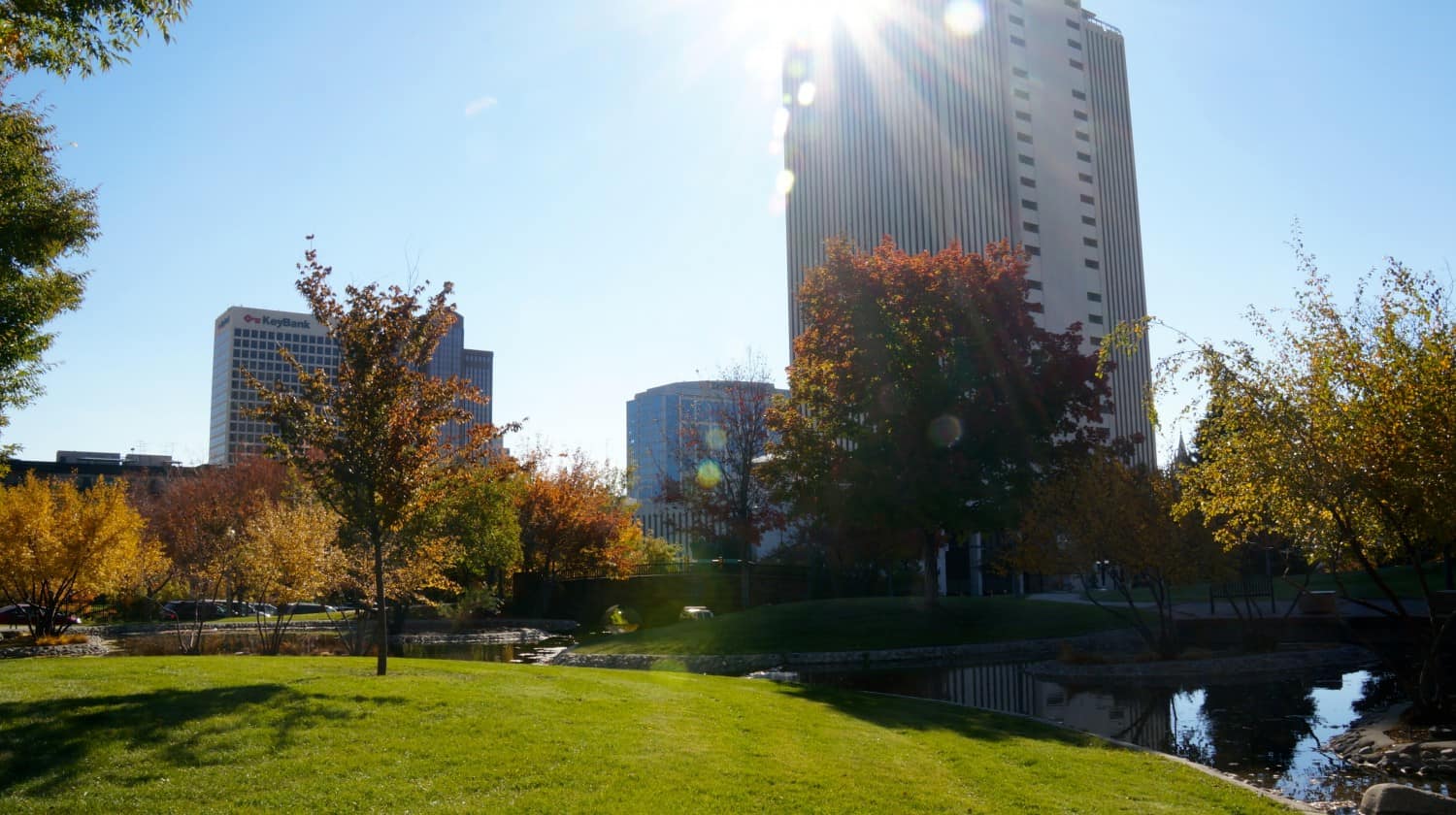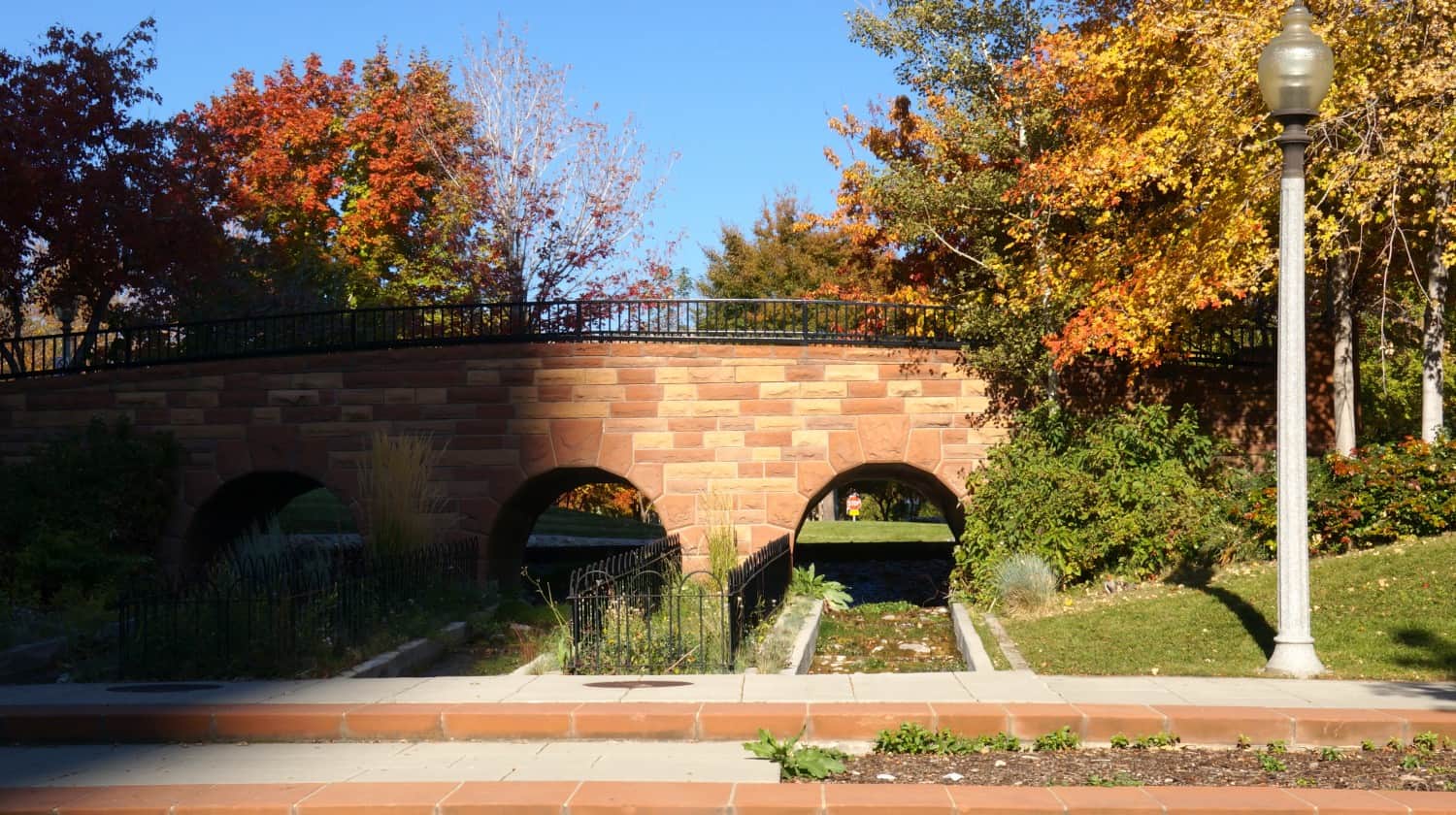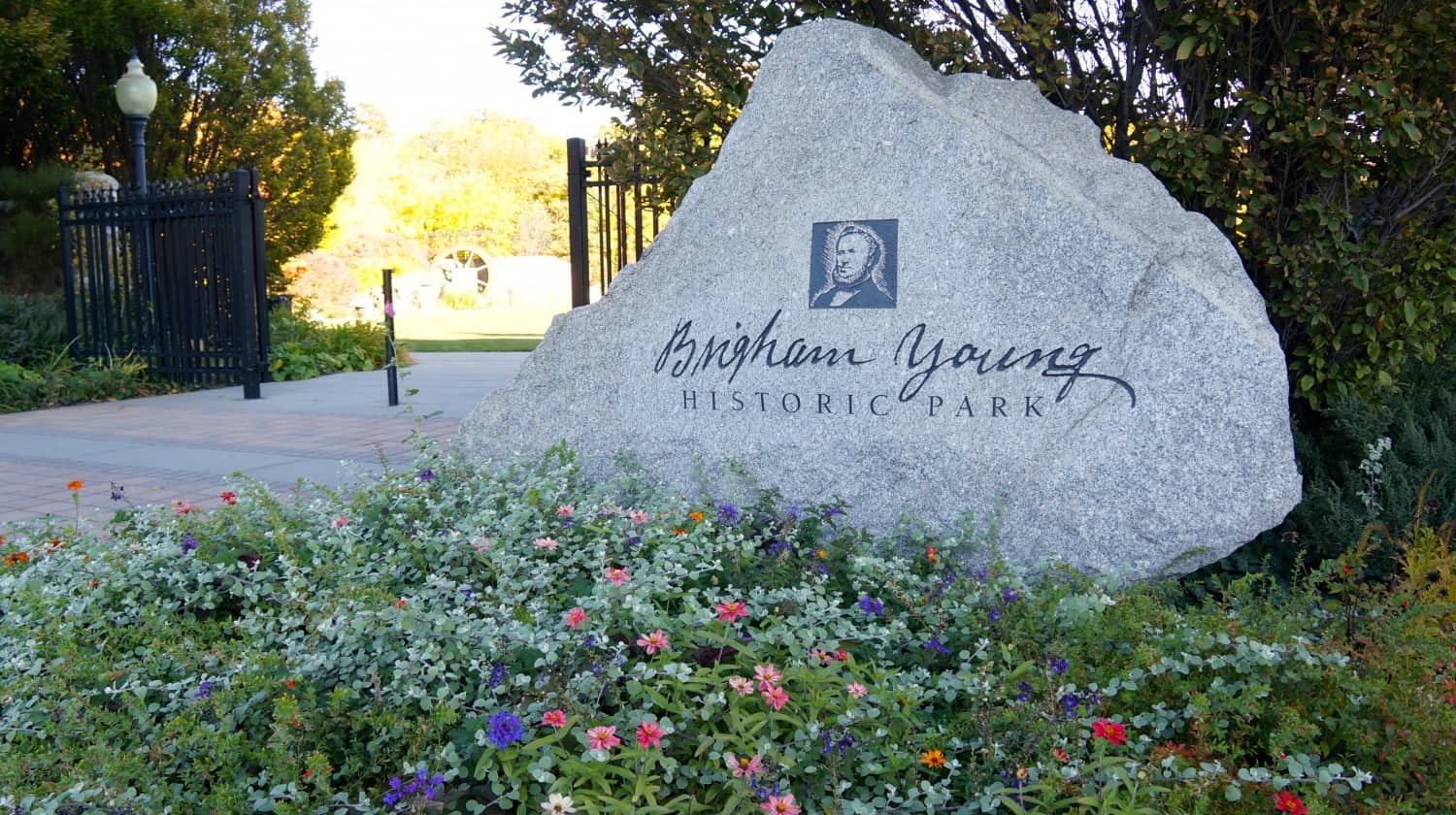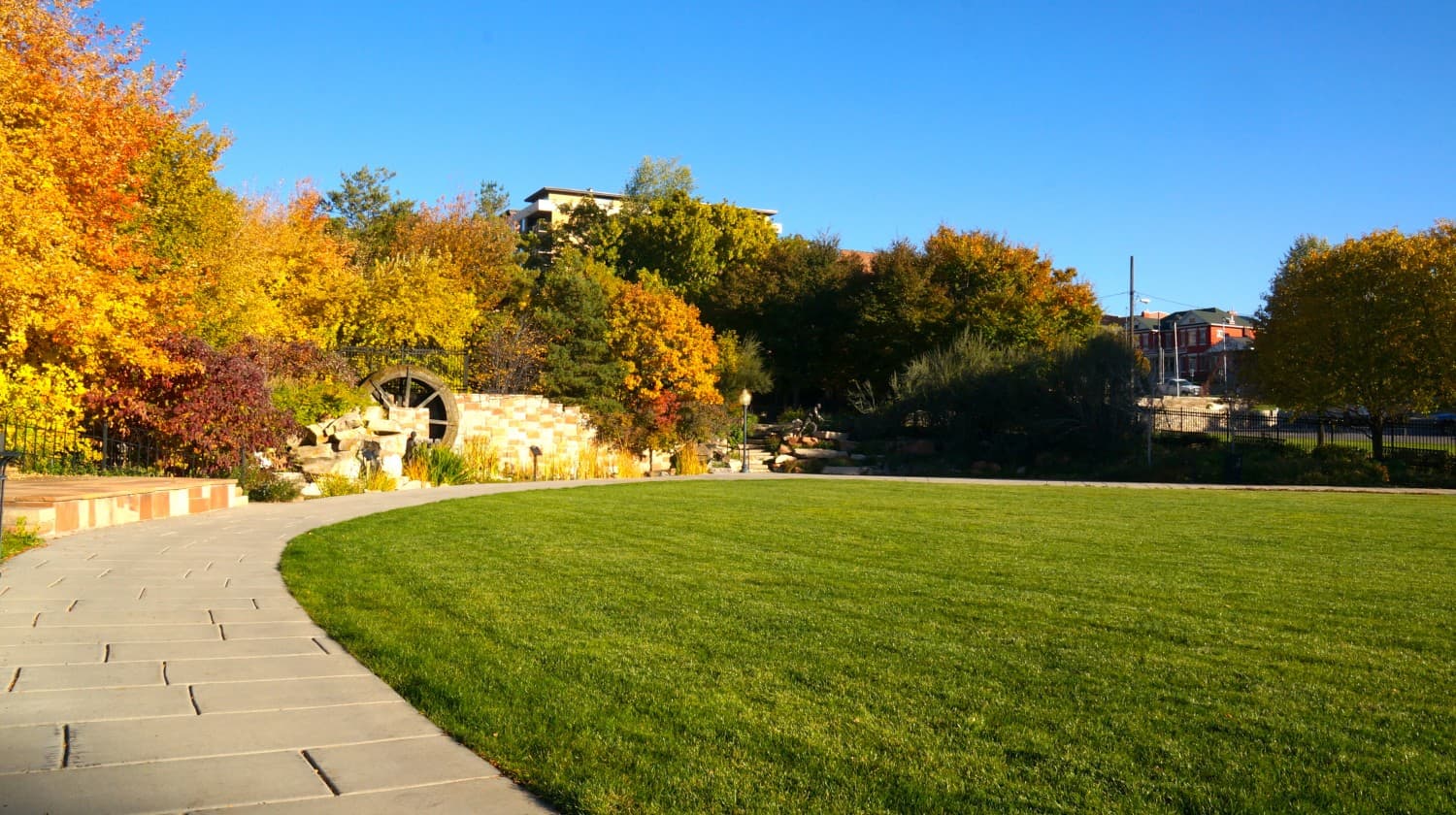 Utah State Capitol Building
From Temple Square you can easily walk to the Utah State Capitol Building. It was constructed between 1912 and 1916 from local granite, and is crowned with a dome covered in Utah copper.
Even if architecture isn't your thing, this is a pretty spectacular building. And the hilltop location delivers a great view of the city. Follow the oval-shaped walking path around the entire complex. There are several sculptures and memorials to see, as well as a fantastic fountain just to the north of the building. Visit in the spring and you'll find the walkway lined with cherry blossoms!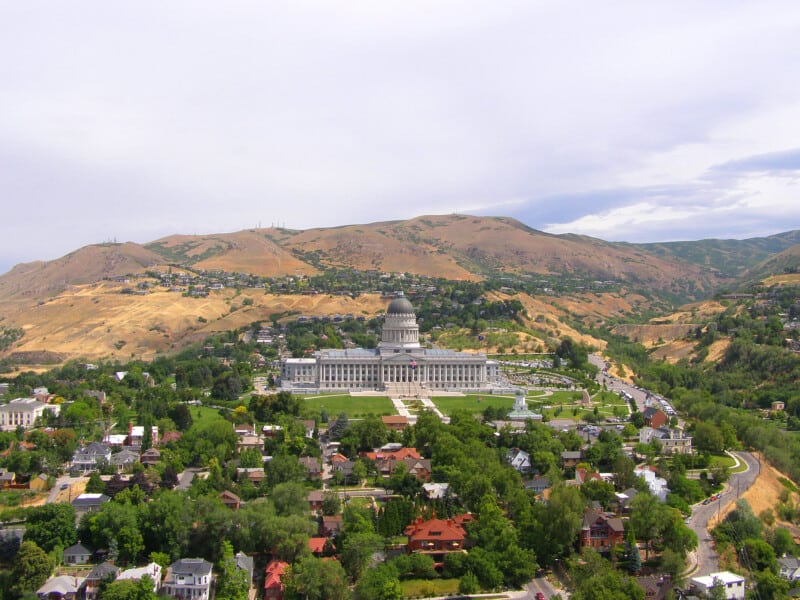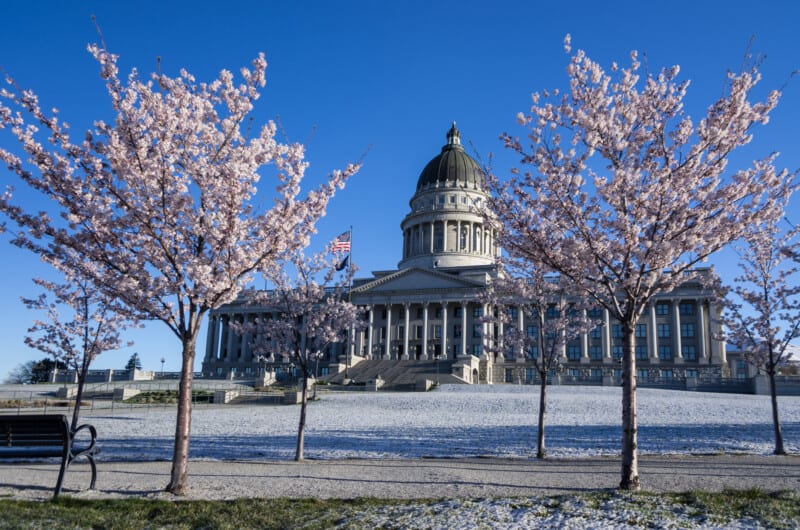 Memory Grove & City Creek Canyon
Cross the street to the east of the Capitol and you'll be looking down into City Creek Canyon. Follow the path that drops down the steep canyon wall and into the park below.
This is one of the most popular parks in the city – and for good reason! With memorials to Utah's veterans, a replica of the Liberty Bell, and trails through the botanical garden, there's something for everyone. At the back of the park you'll find the off-leash Freedom Trail running along the creek where your pooch can have a splash.
From there, continue up the dirt trail. The further you go, the quieter it gets. The Freedom Trail ends at Bonneville Boulevard. For a longer hike, put your pup back on his leash and follow the street north a bit to the Bonneville Shoreline Trail.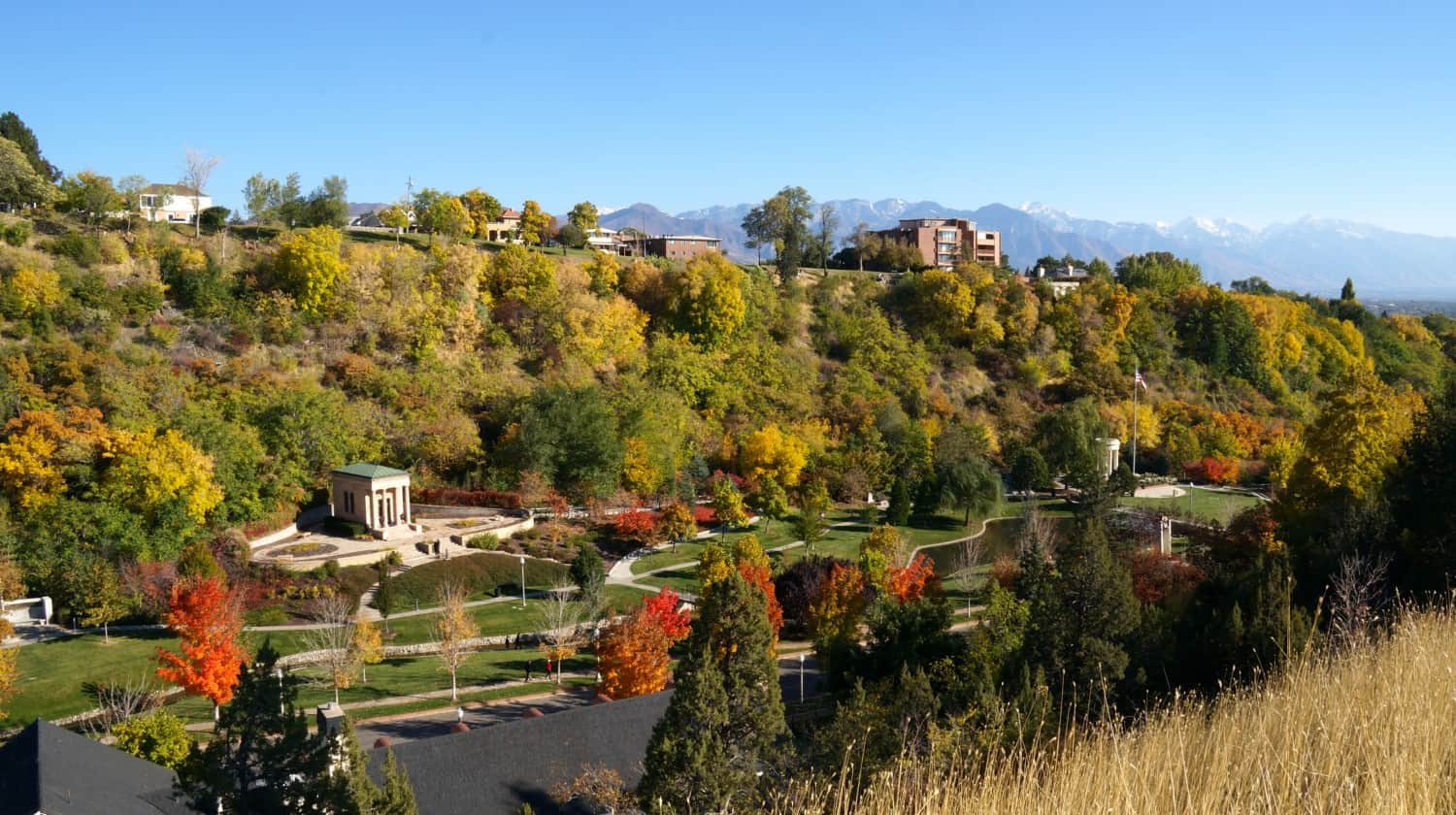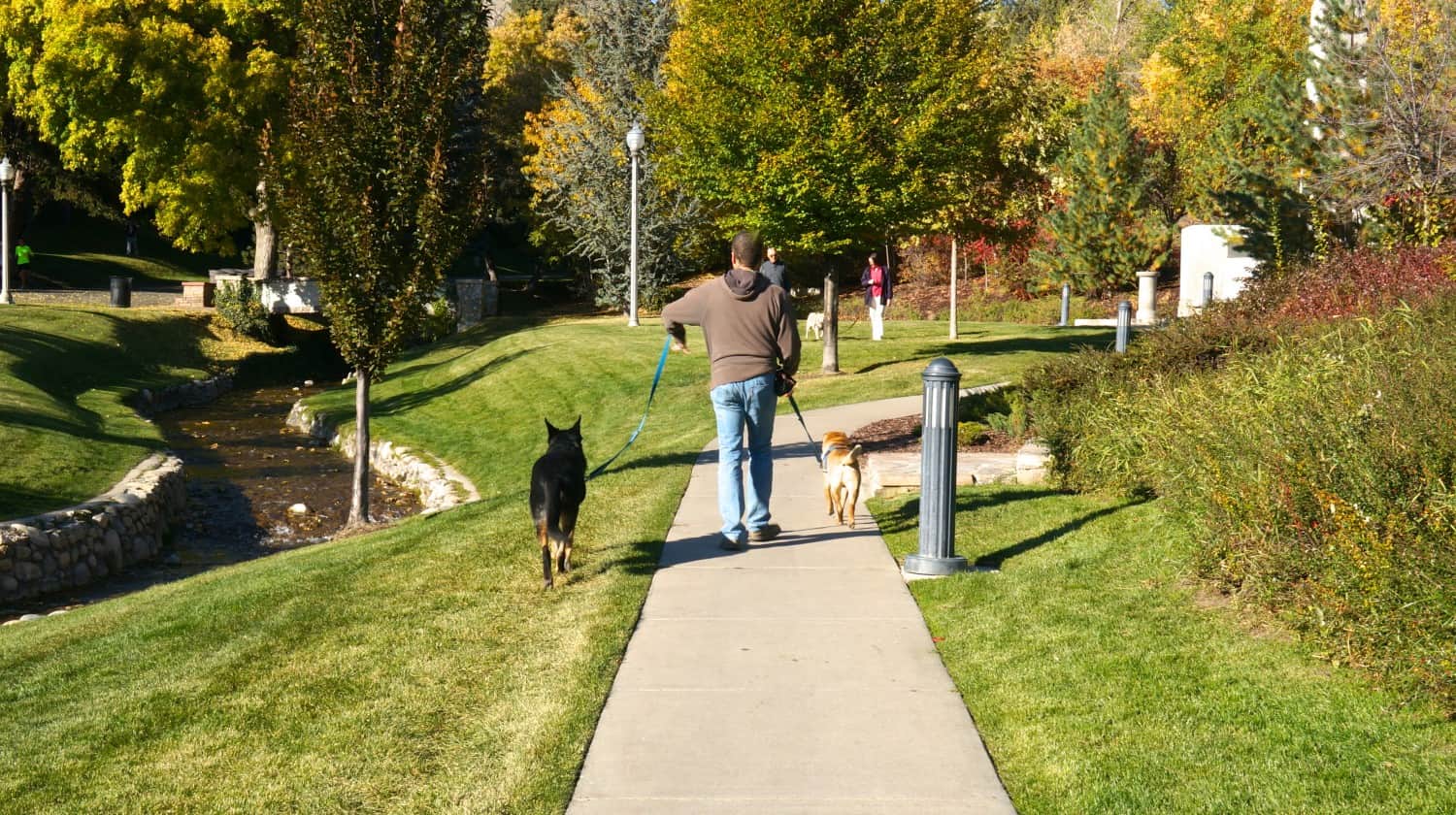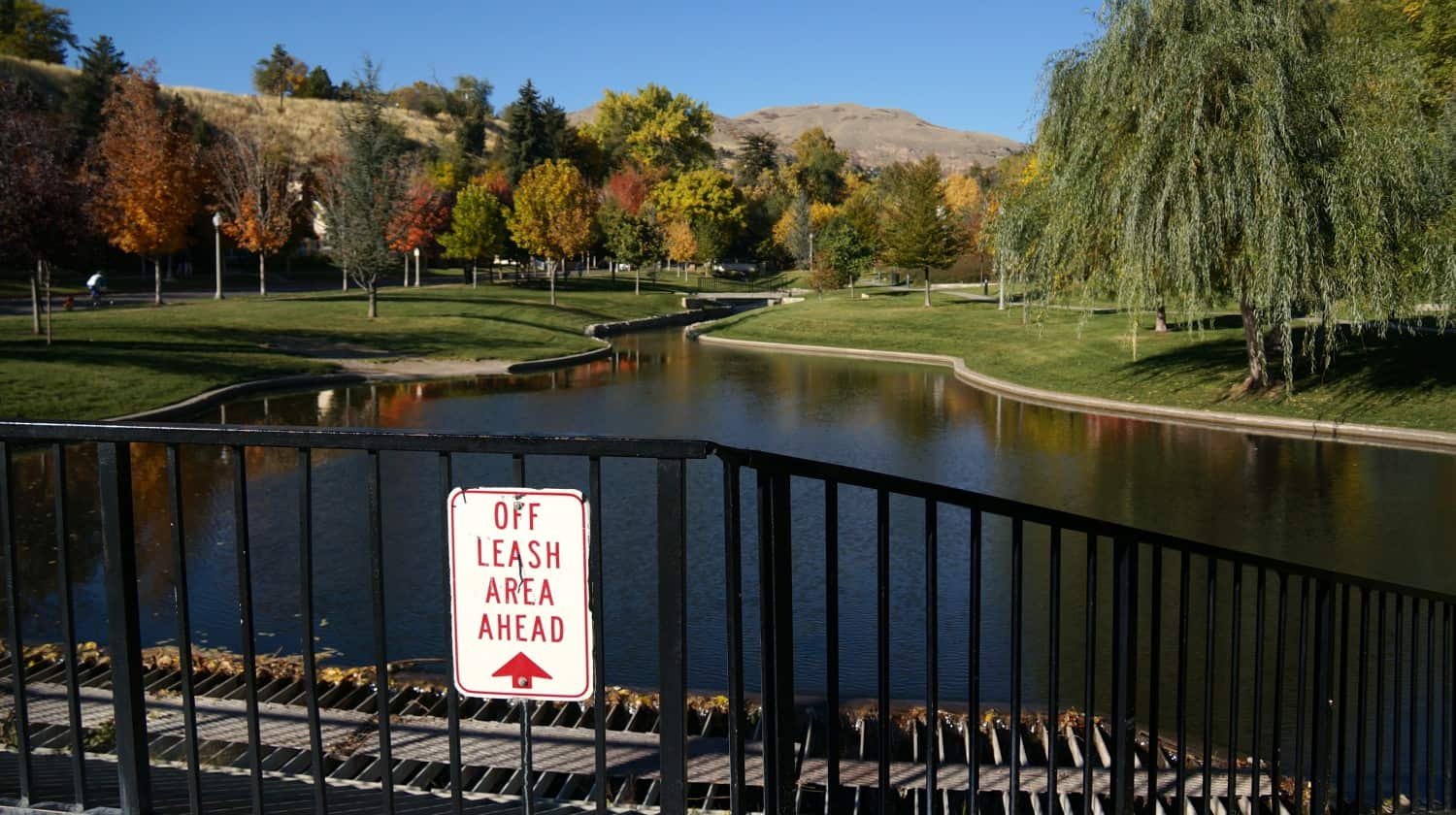 The Bonneville Shoreline Trail
The Bonneville Shoreline is a gem and winds for miles along the foothills of the city. Countless spurs and off-shoot trails give you and your leashed dog endless opportunities to explore, all with spectacular views of the city and the mountains. Check the map of the trail network and choose one of the many convenient trailheads.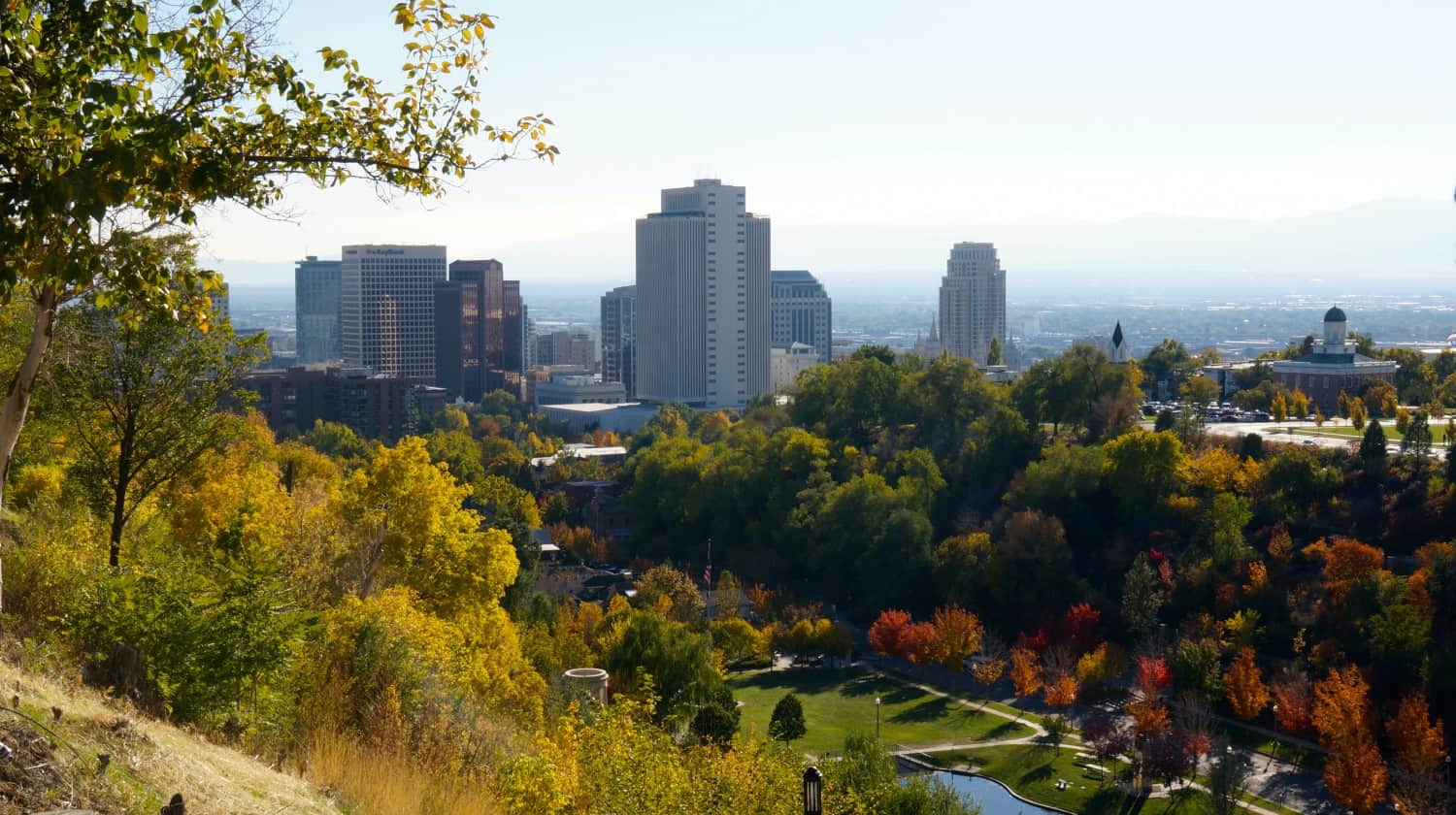 Tanner Dog Park
My bet is that dog heaven looks a lot like Tanner Dog Park. Nestled at the mouth of Parley's Canyon, the park has 13 acres of off-leash trails and another 10 acres of on-leash sections.
The small river running through the grounds provides two watering holes for dogs, one at each end of the trail. Remember to start the trail with the dogs on leash; when you reach the bottom of the hill at the first watering hole, dogs can shed their leashes.
It is about a mile from the parking lot to the second watering hole, which is at the far eastern end of the park.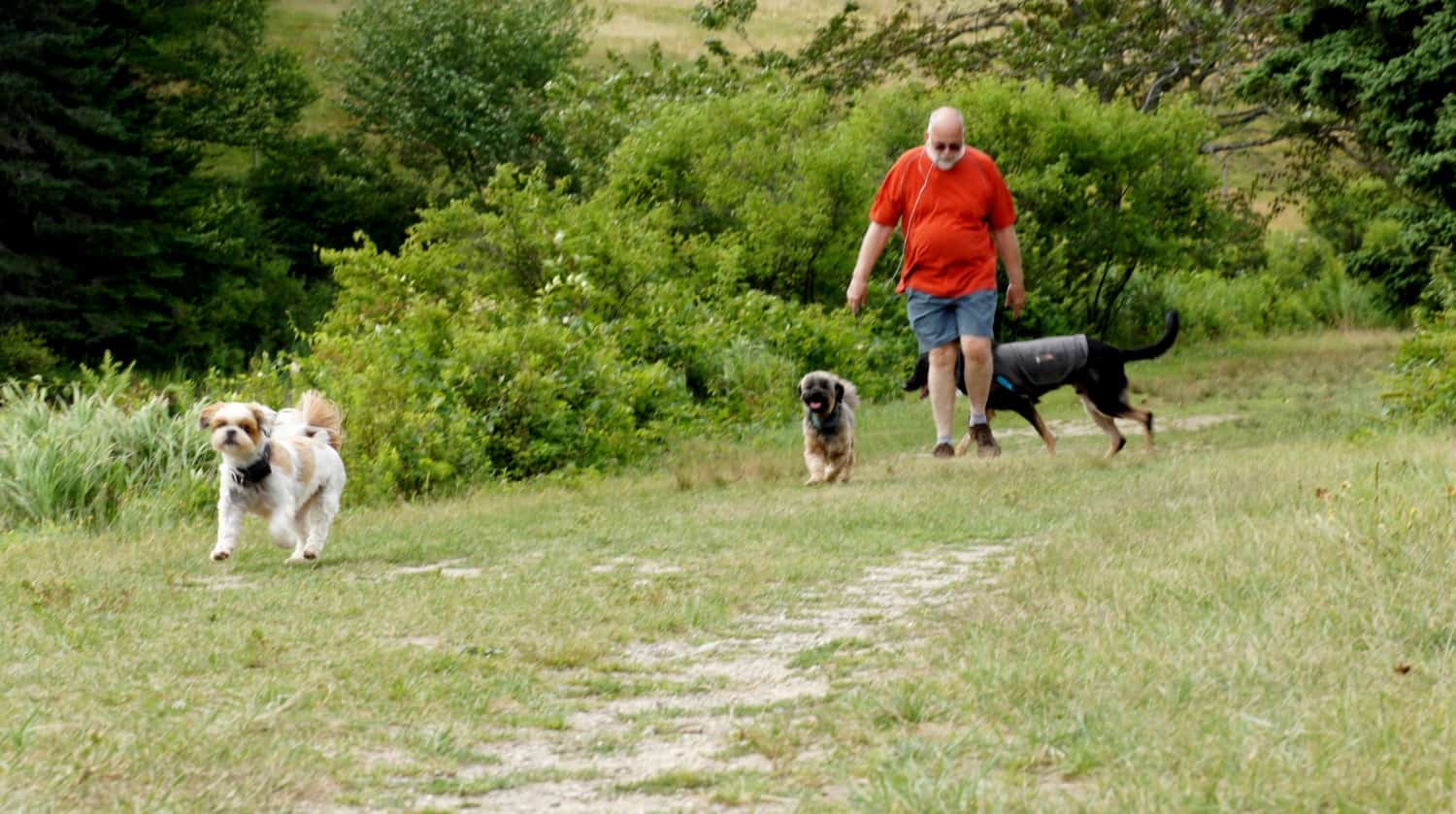 Go Shopping At The Gateway & City Creek Center
When it's time for a little retail therapy, head over to The Gateway. Spanning two city blocks, this outdoor, multi-use complex offers art, over 100 retailers, and a wonderful selection of restaurants. Some of the shops are even pet friendly. Just be sure to ask first!
The Gateway is a great place to get a pet friendly bite to eat and do some local shopping. The main plaza has a splash pad, creek, and fountain where pups can cool off on hot days. And there are fire pits take off the chill on cool evenings.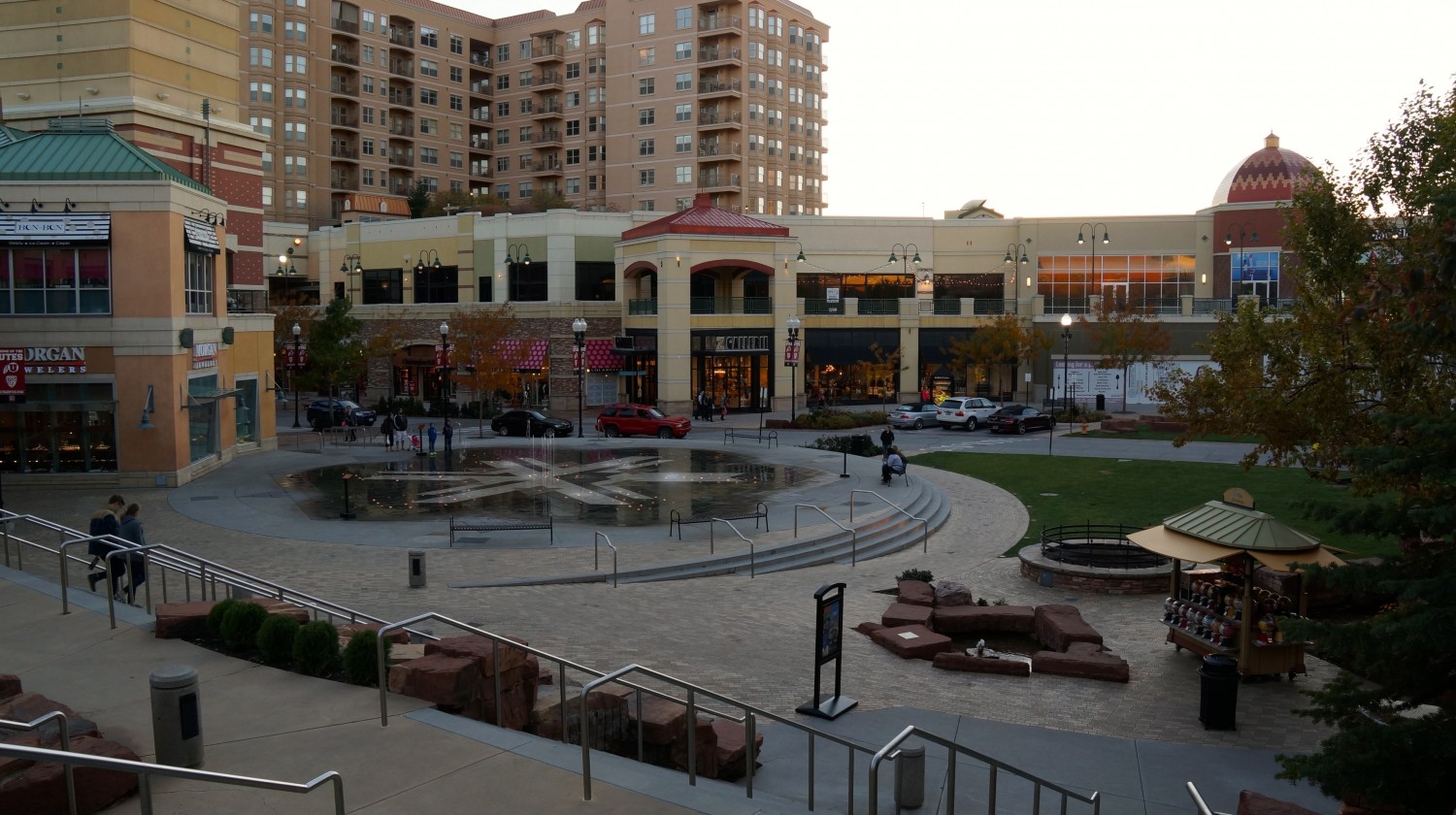 City Creek Center is another pet friendly indoor/outdoor mall with over 100 shops and eateries. Its retractable glass roof make this a great rainy-day option. And the creek (stocked with fish) running through the interior gives an outdoor vibe.
Waste bag dispenser can be found along the main thoroughfare. And most stores don't mind if your dog shops with you!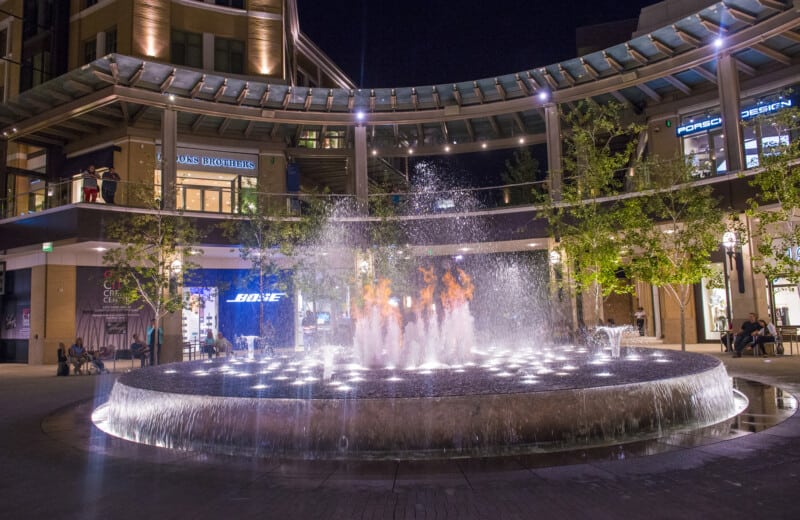 Pet Friendly Eats In Salt Lake City
With so many pet friendly things to do in Salt Lake City, you're sure to work up an appetite! Here's a delicious truth: there are a couple dozen pet friendly establishments around town that welcome dogs on the patio. These are a few of our favorites:
Campfire Lounge (837 E 2100 S) is a local favorite serving burgers, wings, and brunch
Caputo's Market & Deli (1516 S 1500 E) is a casual Italian market/deli offering great salads and sandwiches
Fisher Brewing (320 W 800 S) is a hub for craft beers and food-truck eats
Roots Cafe (3474 S 2300 E, Millcreek) is an artsy coffee house with lovely patio and terrific breakfast and lunch options
Squatters Brewing (147 W Broadway) offers great food and handcrafted beers on their fully-shaded patio
Taqueria 27 Downtown (149 E 200 S) offers great tacos and a wide variety of taquilas
Templin Family Brewing (936 S 300 W) is another option for great craft beers and a fun food-truck scene
Zest Kitchen & Bar (275 S 200 W) is a great option for vegetarian and vegan meals. Their patio is small, so make a reservation to ensure you get a table.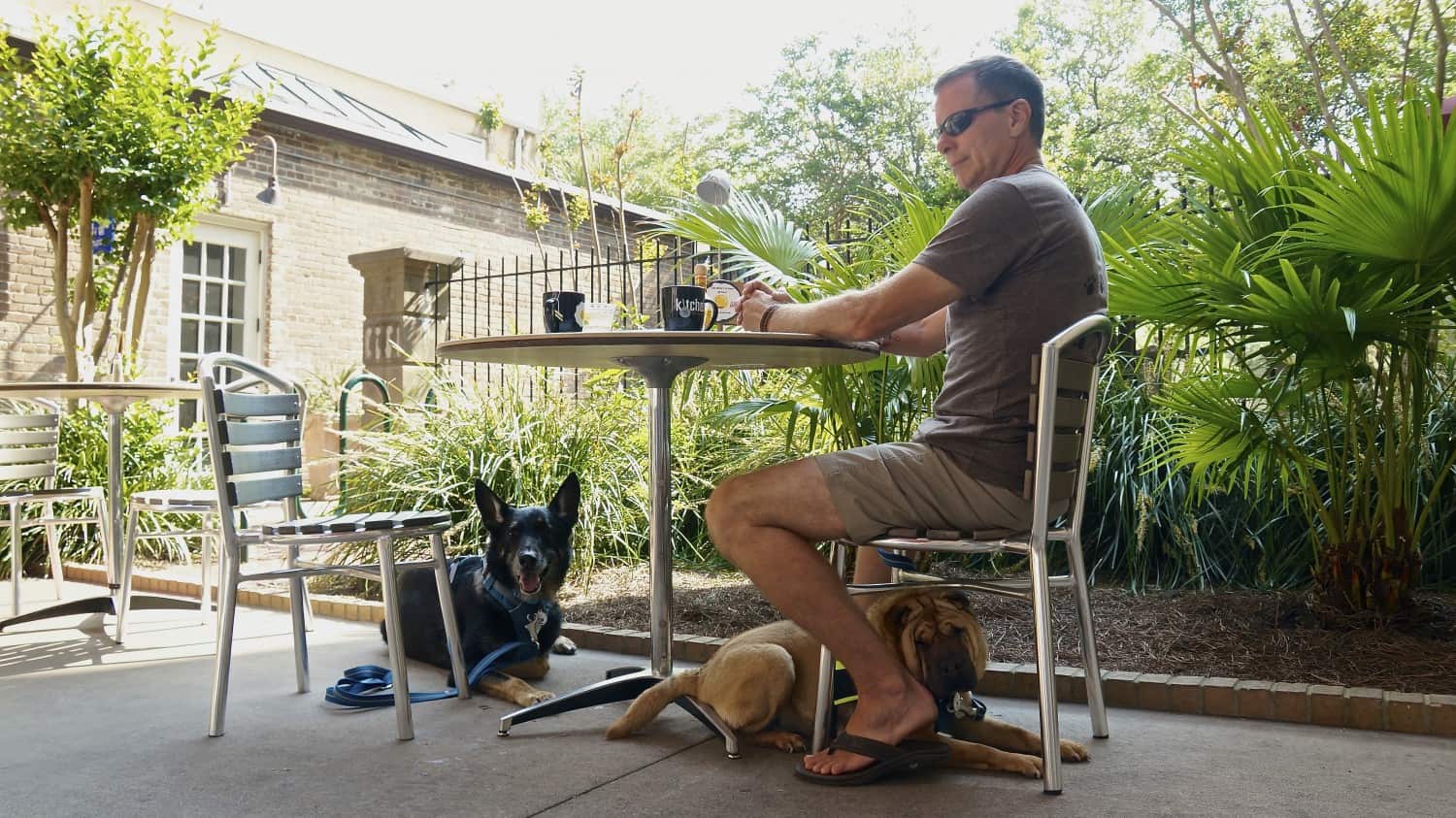 Dog Friendly Day Trip to Park City
No trip to Salt Lake would be complete without a visit to Park City. This cool little ski town is just a 30-minute drive away and is always entertaining – anytime of the year!
Whether you're a history buff, shopaholic, hiker, biker, or foodie, you'll find something to enjoy in Park City. Pick up a historic walking tour guide in the visitor's center as you make your way up Main Street. You can learn a little trivia while checking out the many boutiques, coffee shops, and restaurants along the way.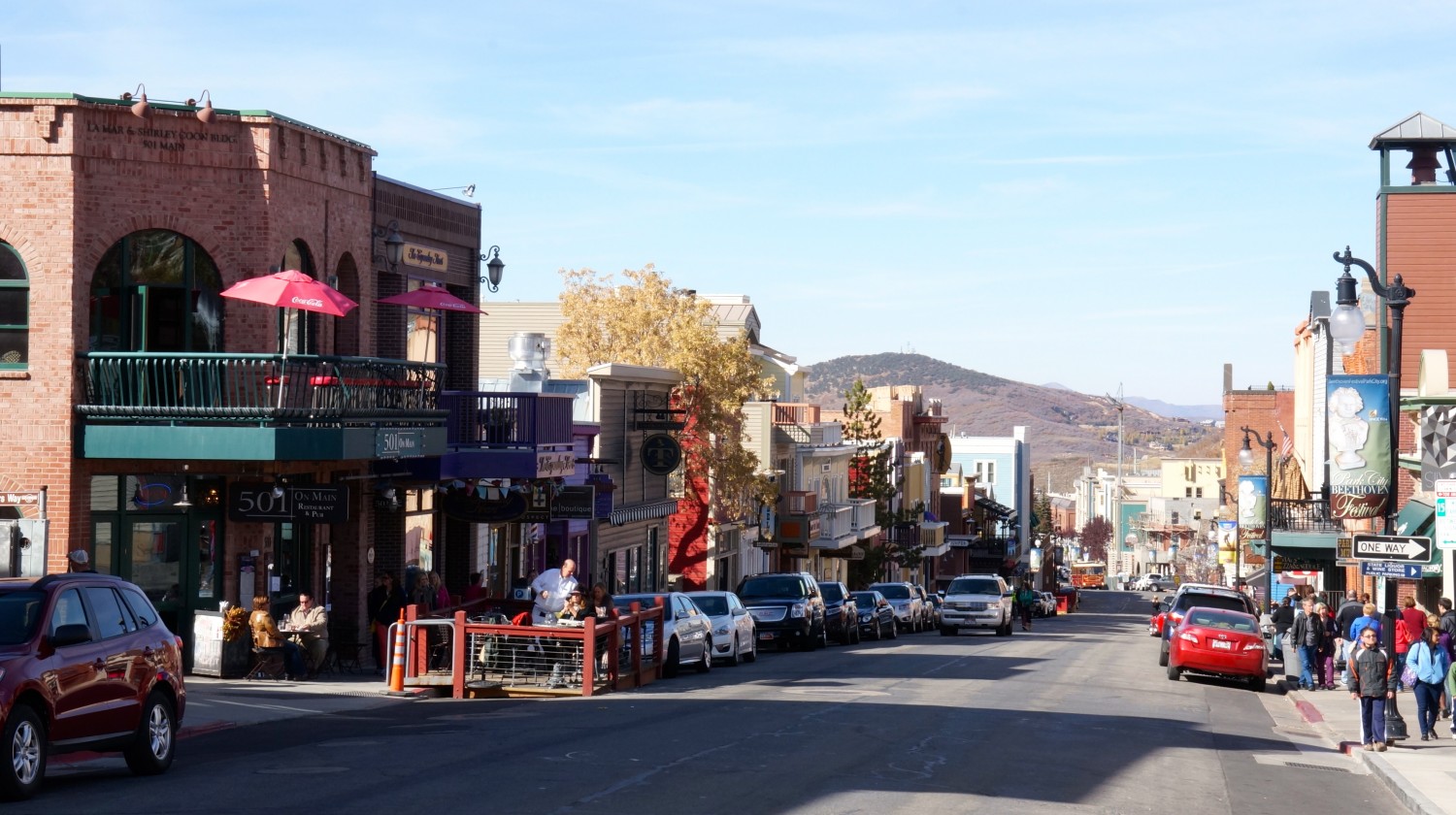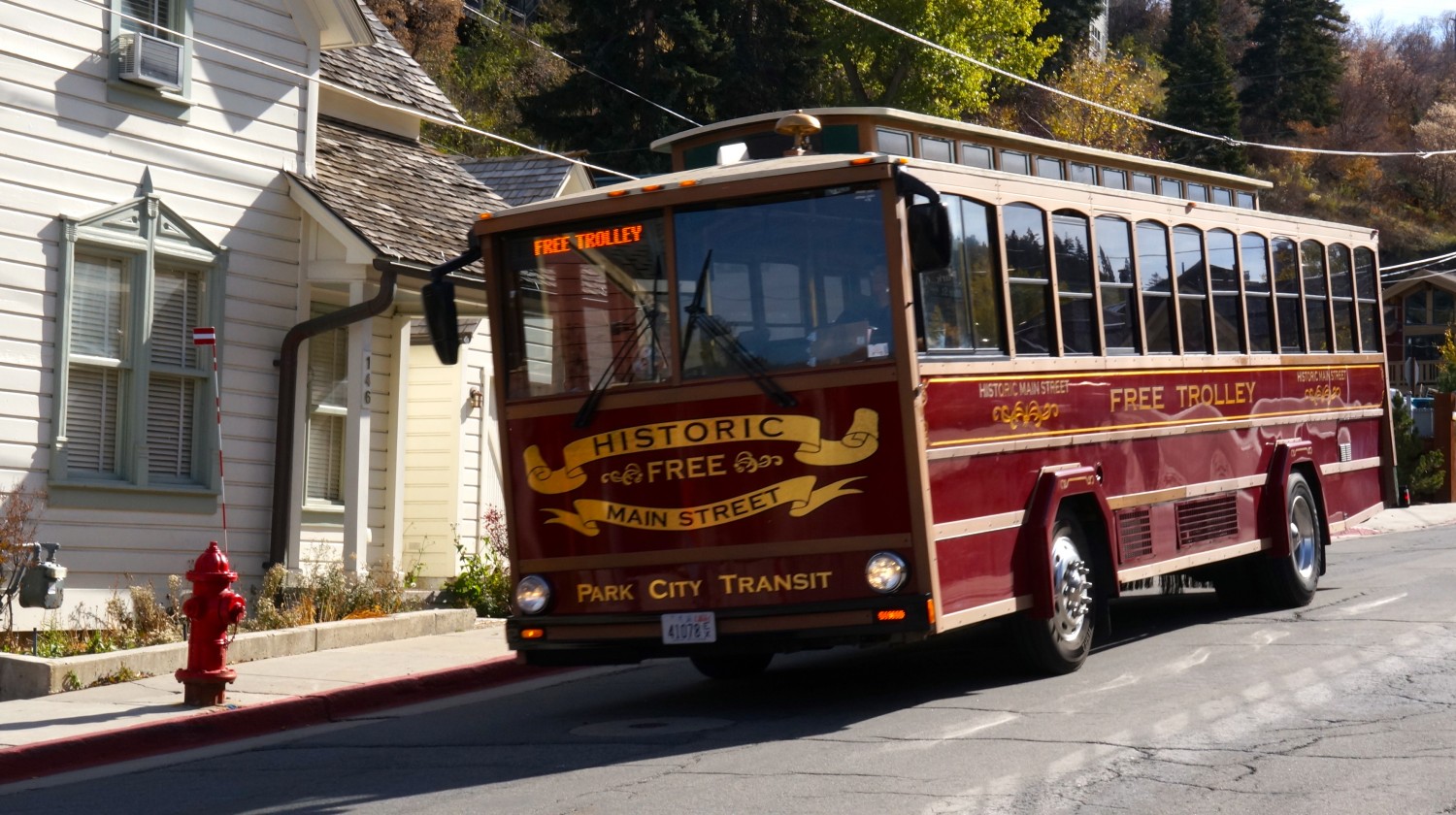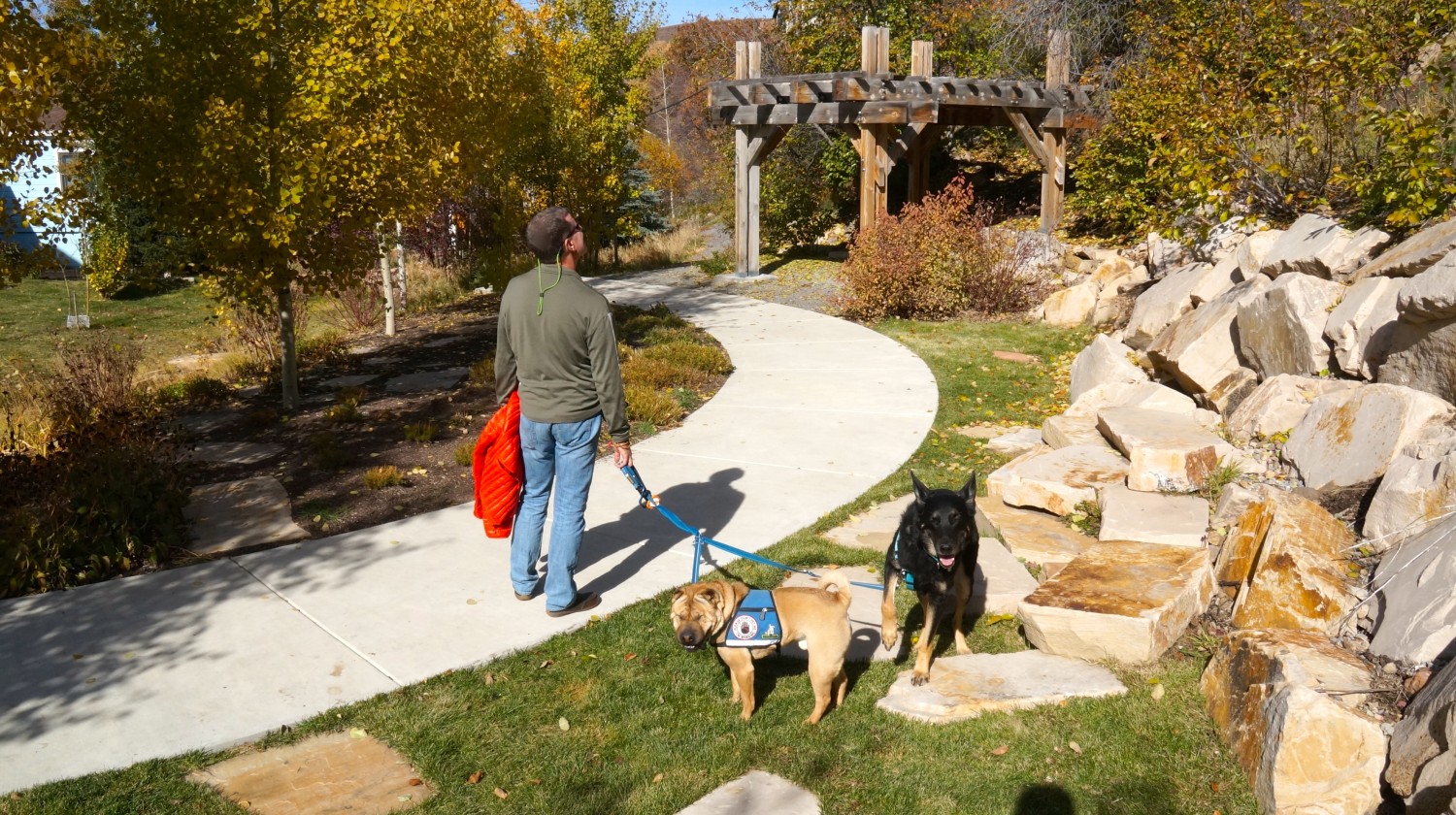 And don't forget to snap a photo with Franz the Bear!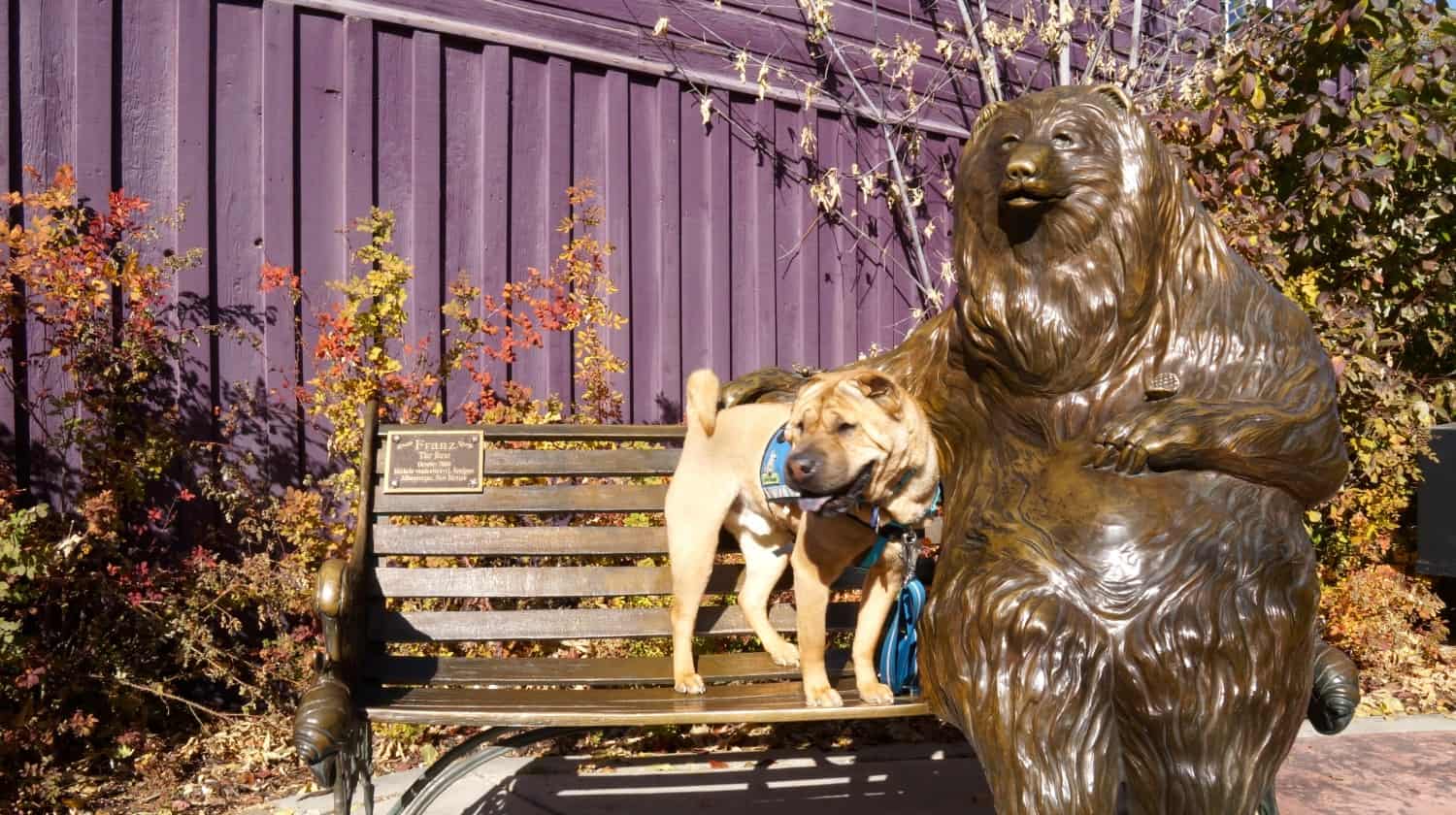 We had a great time with the boys exploring pet friendly Salt Lake City and Park City.  We hope our experience encourages you to see it for yourself! If you know of more pet friendly gems in the area, be sure to share them in the comments below.
Ready to see more of Utah with your pup? Why not add Moab to your itinerary?!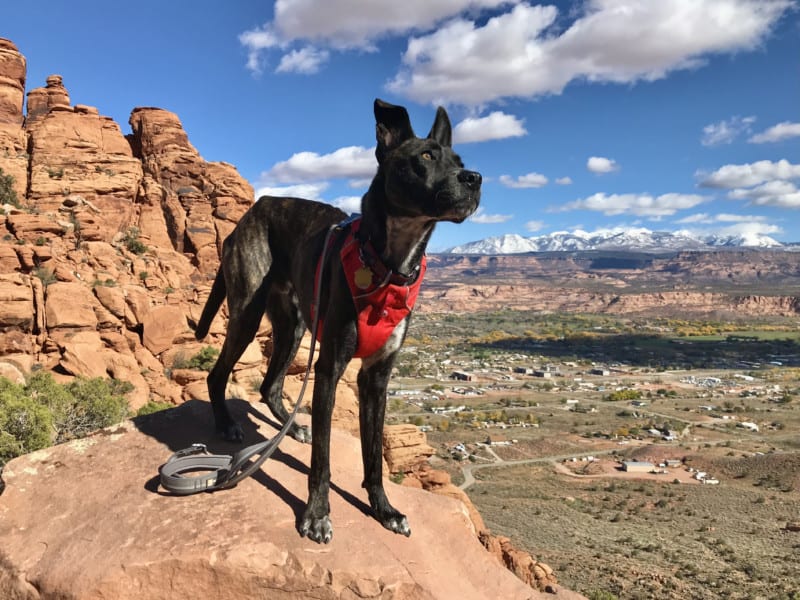 (Visited 10,086 times, 1 visits today)